Topic Summary
Posted by kerouac2 on Feb 8, 2010, 6:50pm
"Monumenta" is a new invention of the cultural intelligentsia in France (this in itself can disgust or excite various people). The whole point is that the main area of the Grand Palais is a fucking gigantic place, and there is almost nothing that can fill it up. (Certain practical cultures would probably rent it for a swap meet every weekend.) The Grand Palais is a vestige of the 1900 World's Fair, and most such places around the world have been torn down over the years because they are not practical once the big event is finished.

Oh, it manages to get used regularly -- for book fairs, art fairs or whatever. I made a report last year about a big video art event that I attended one night. (I should put a link, but I'm not looking for it right now, so I'll probably put the link later.) But when bolts started falling out of the ceiling about 10 years ago and they closed it for about 6 or 7 years, it was probably a relief to just keep it empty.

It was finally spiffed up, and it looks really nice, particularly the glass ceiling which had stopped being transparent for about 50 years.

And so they invented Monumenta -- an annual art event where an artist is invited to fill the inside space with just ONE artwork for about 5 weeks. Most artists, if you suggest this to them, they probably get a case of the shits, but there are still enough megalomaniacs willing to take the challenge.

This year's artist is Christian Boltanski. Have you ever heard of him? Me neither.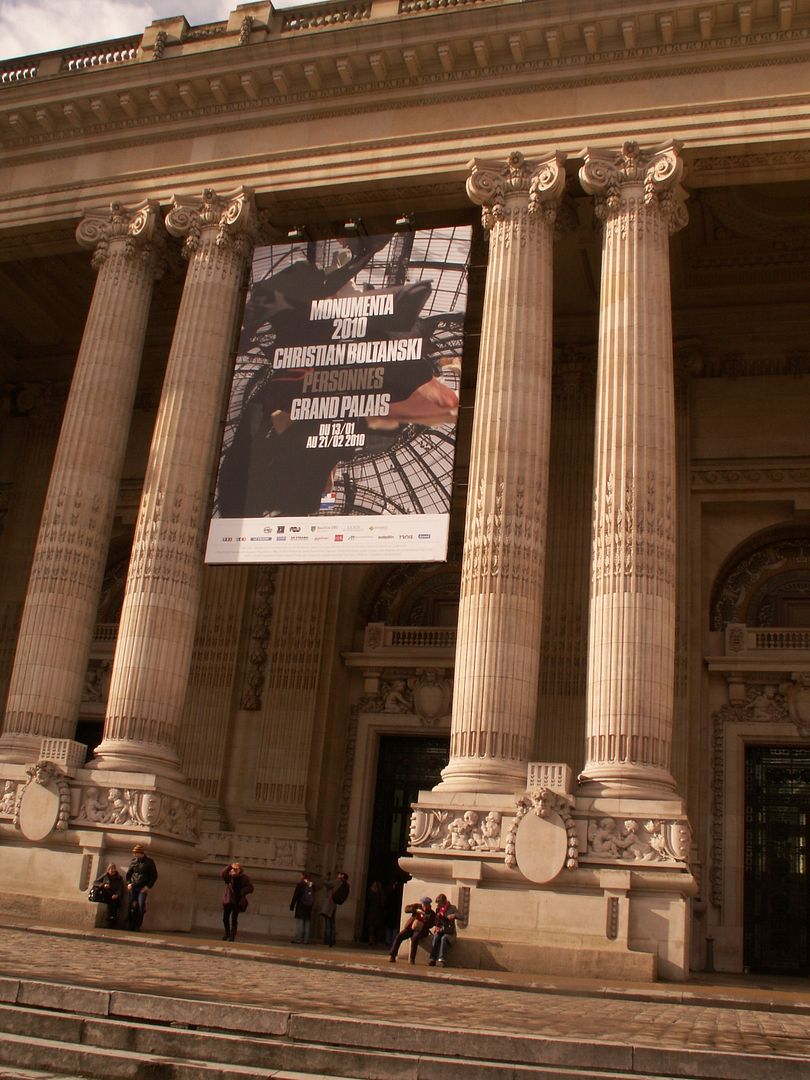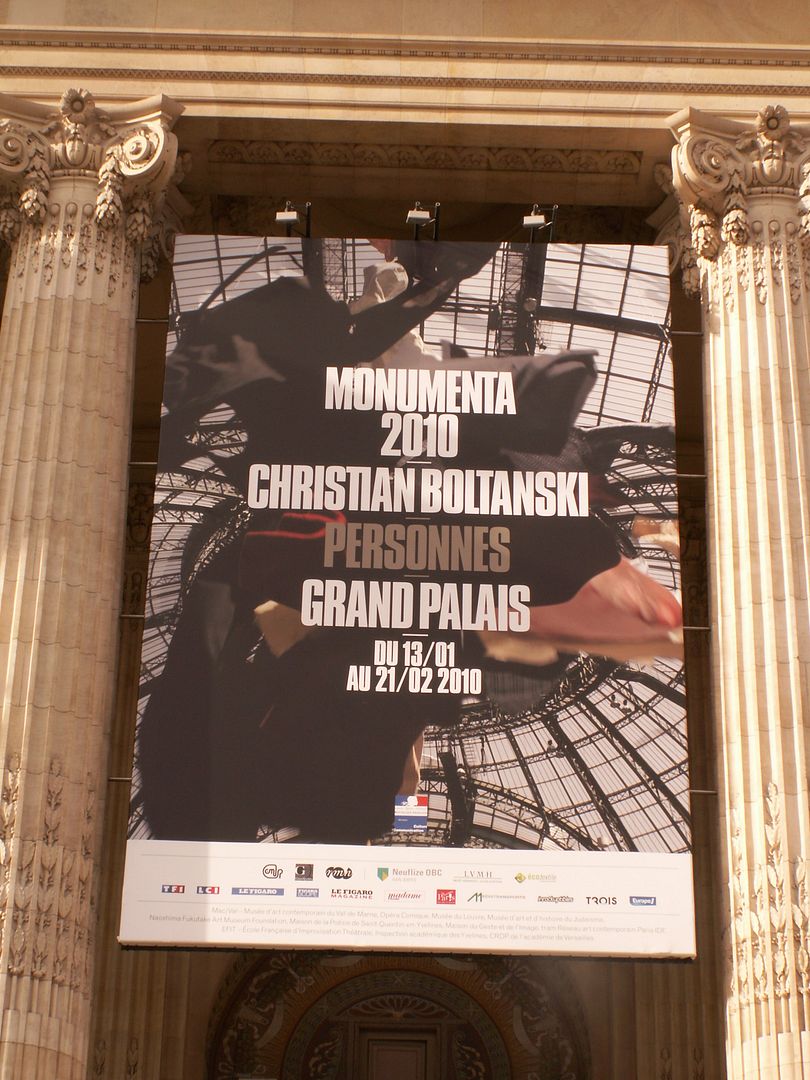 I think it is better to present it without comment for a start instead of copying all of the intellectual bla bla in the documentation. I'll copy some of it later if anybody is interested.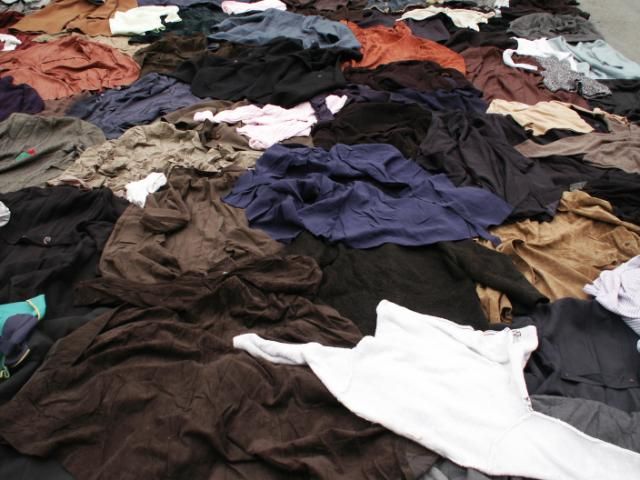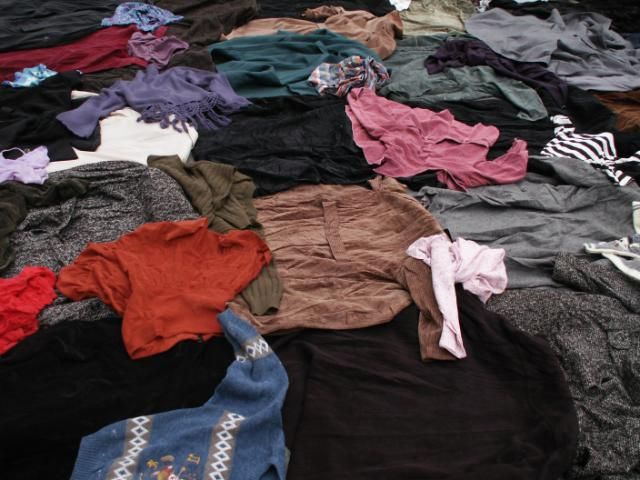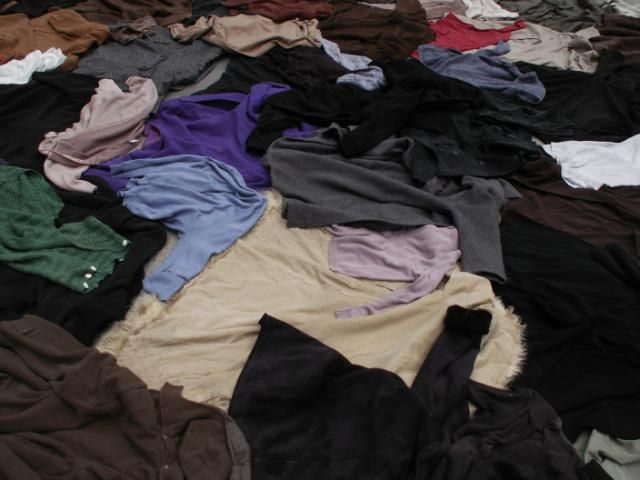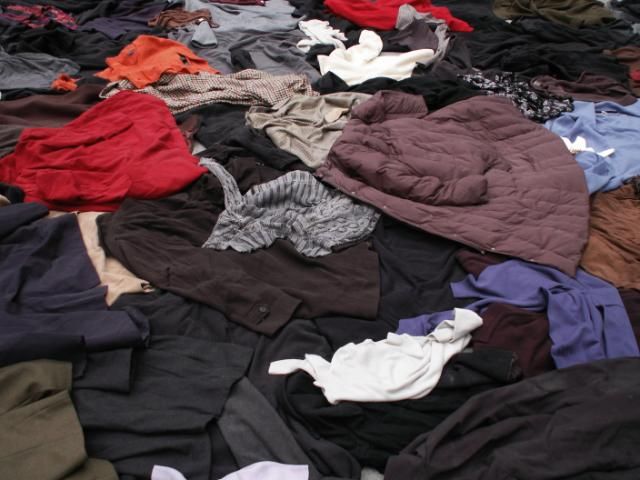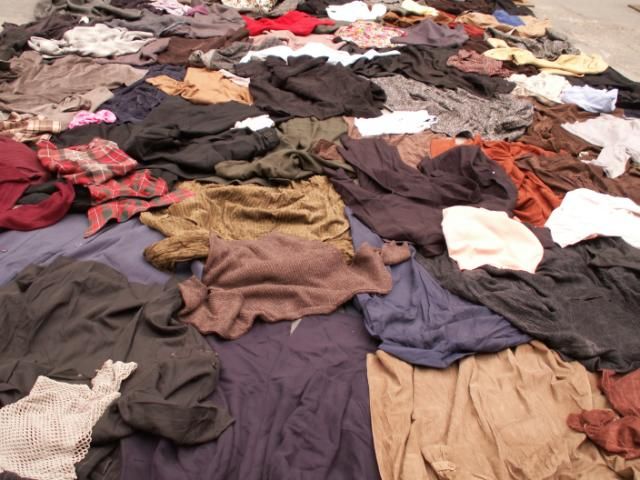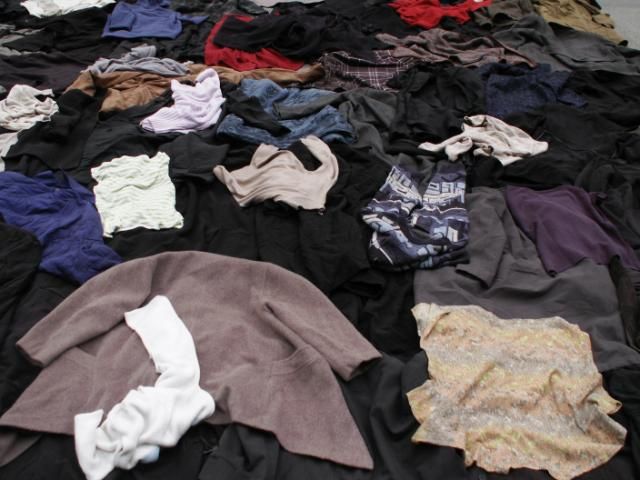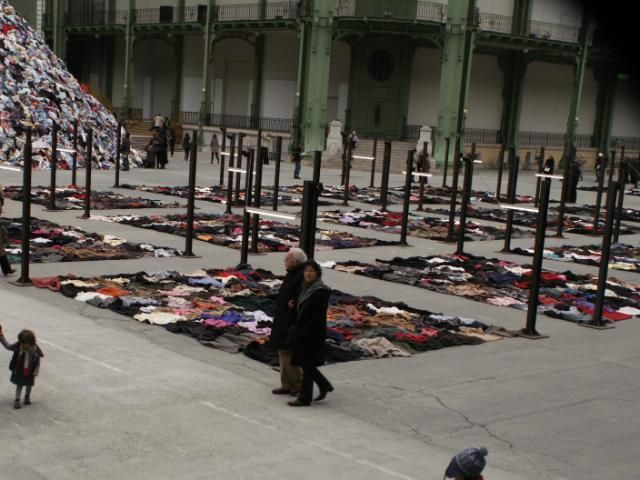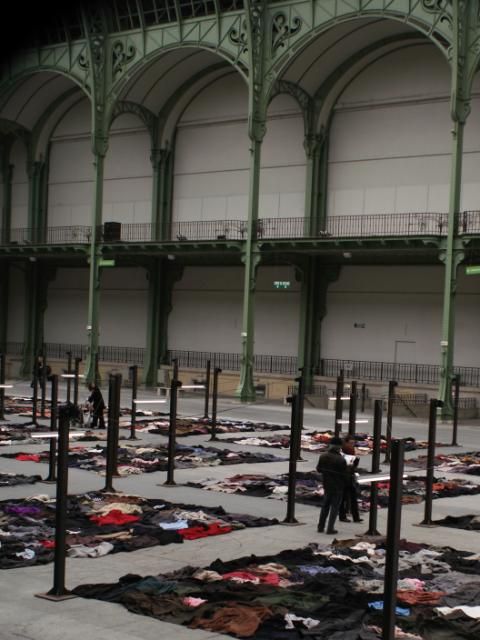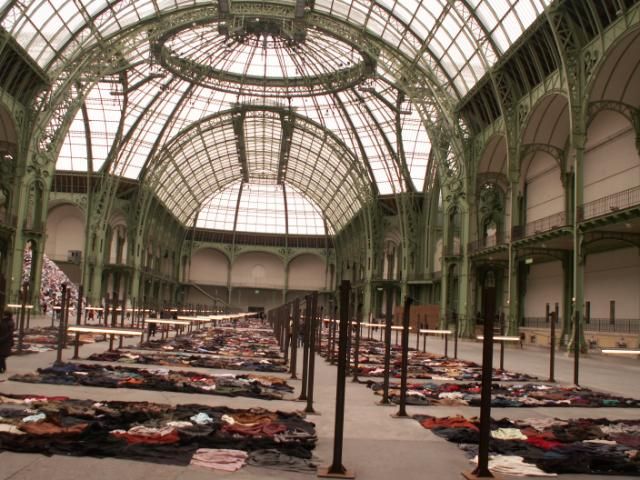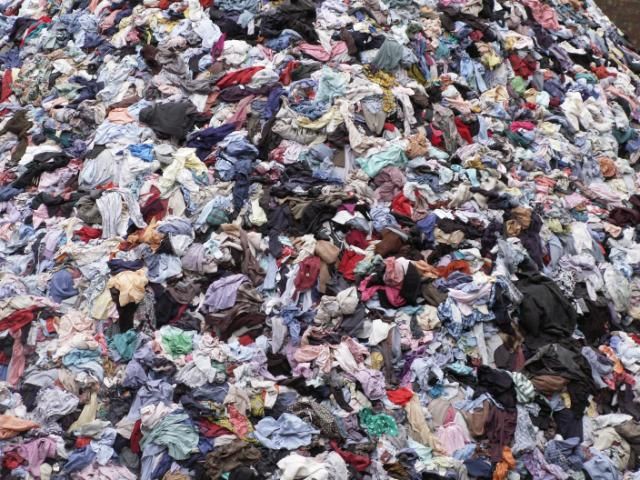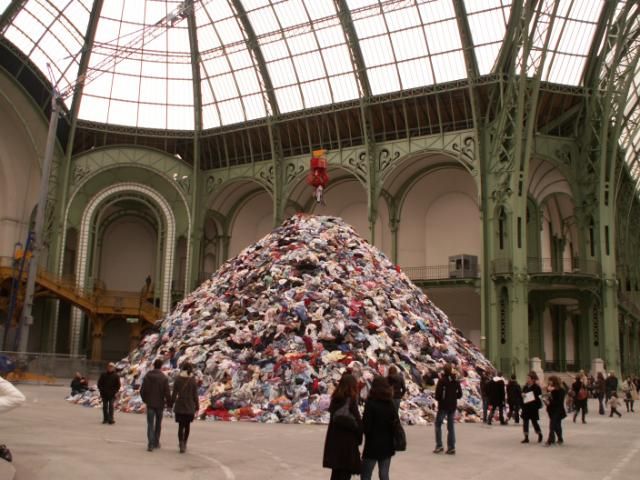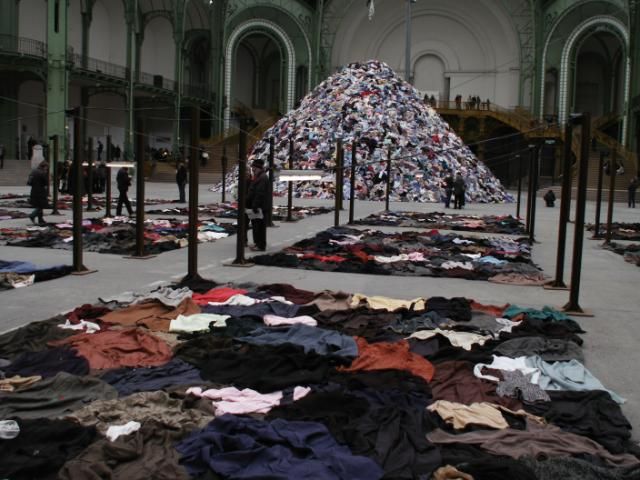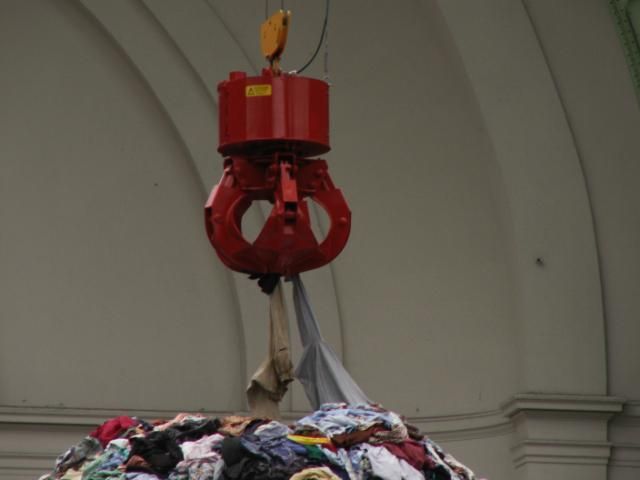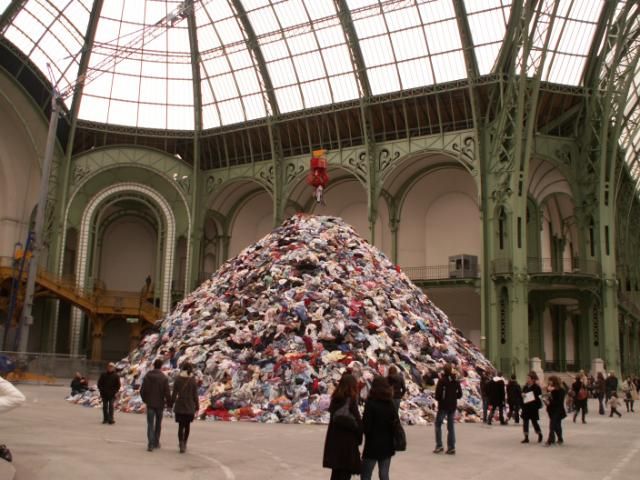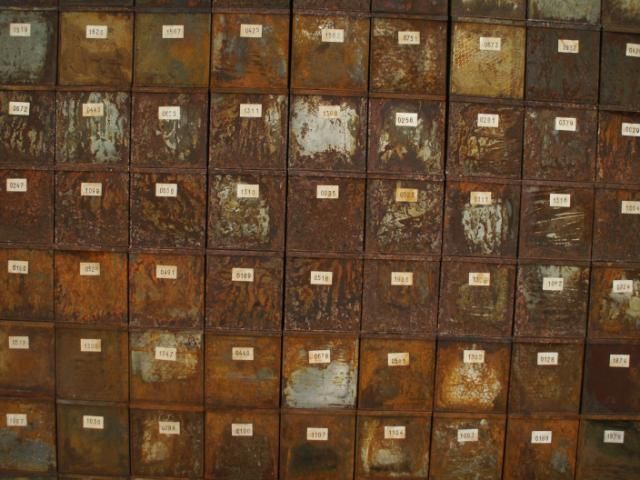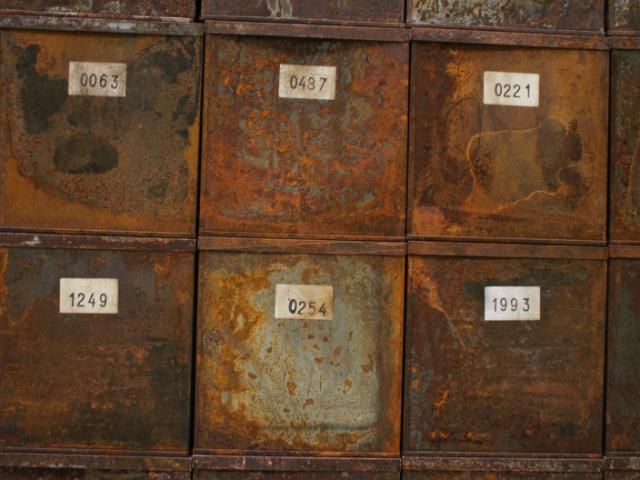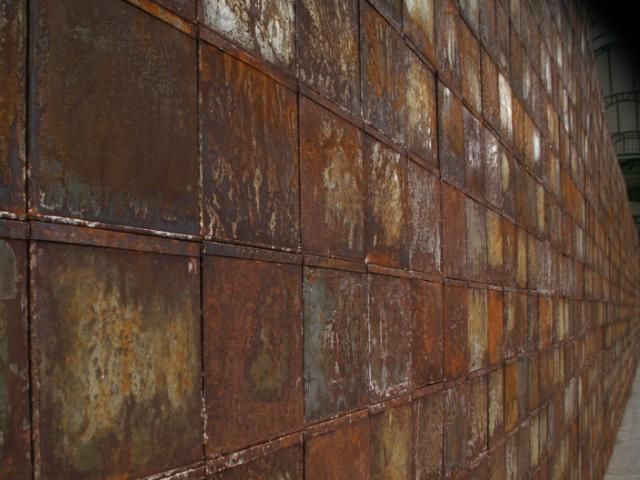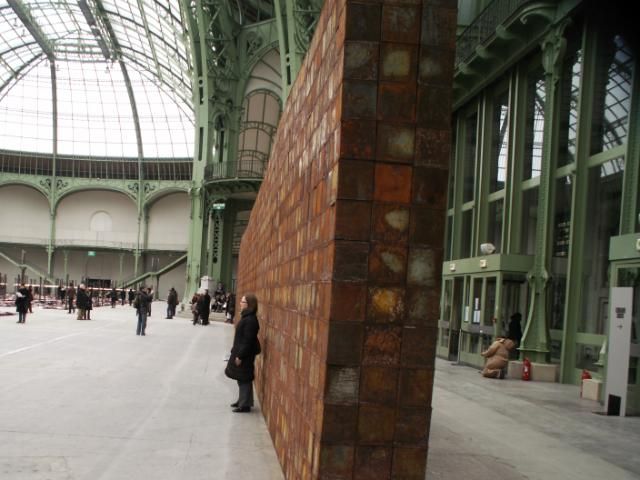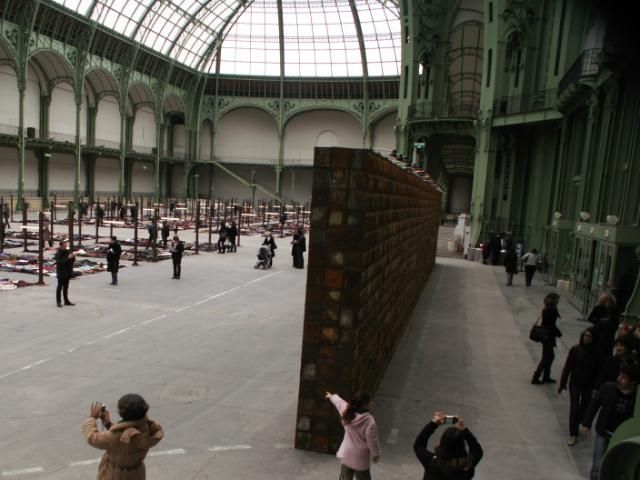 Questions?

There are 69 rectangles of clothing, mostly coats. From each rectangle emanate very loud heartbeats.

The crane claw keeps going up and down, grabbing some clothing, lifting it to the ceiling and dropping it, over and over again...

(I wanted to take some video of it and youtube it, but my camera said its batteries were too low and it refused....)
Posted by bjd on Feb 8, 2010, 7:50pm
Beyond anything that is said by art critics, it's interesting to know that Boltanski's father remained hidden during the entire war, his family disappeared in the holocaust, that even after coming out from, literally, underground and studying medicine, the father used to take his wife and son with him when doing his rounds as a doctor because he was unable to deal with being outside.

Kerouac didn't mention that there was no heating on during this exhibit.
Posted by kerouac2 on Feb 8, 2010, 7:53pm
I will however say that the title of the artwork "Personnes" means both "people" and "nobodies."
Posted by bixaorellana on Feb 8, 2010, 8:11pm
Oh goodness, Bjd -- thank you for that piece of information. The Holocaust was all I could think of while looking at the pictures, before seeing your post!
Posted by spindrift on Feb 10, 2010, 4:01pm
I was sure I posted on here saying how much I like this exhibition?
Posted by deyana on Feb 10, 2010, 6:09pm
That's quite the exhibition. Is it geared towards raising funds or just an artist event or what?

And what are those rusty boxes, what do they signify? I think I know, but I just wanted you to clarify it a bit.
Posted by kerouac2 on Feb 13, 2010, 10:13pm
Deyana, I scanned through (instead of scrutinizing) the documentation, and I did not see an explanation of the numbered squares, but I think we have reached the same conclusion.
Posted by deyana on Feb 14, 2010, 1:00am
Yep, I think so.
Posted by kerouac2 on May 10, 2010, 9:06am
They have managed to find a place to display this in New York. The article is quite interesting, because it has a lot of information that I had not seen before.
Posted by dahuffy on Jul 11, 2010, 2:24am
Beautiful building.
Posted by kerouac2 on May 17, 2012, 7:34pm
I didn't make it to Monumenta last year, so this year I made sure not to miss it. As the only event anywhere giving an artist the largest existing one room covered exhibition area to display just one artwork, I still think it is something not to be missed.

This year's artist is the controversial Daniel Buren (Artists need to be controversial to take up this challenge). His columns at the Palais Royal are still adored or despised more than 25 years after their installation.

Daniel Buren is a real prima donna, so he decided that the main entrance was inappropriate for this event.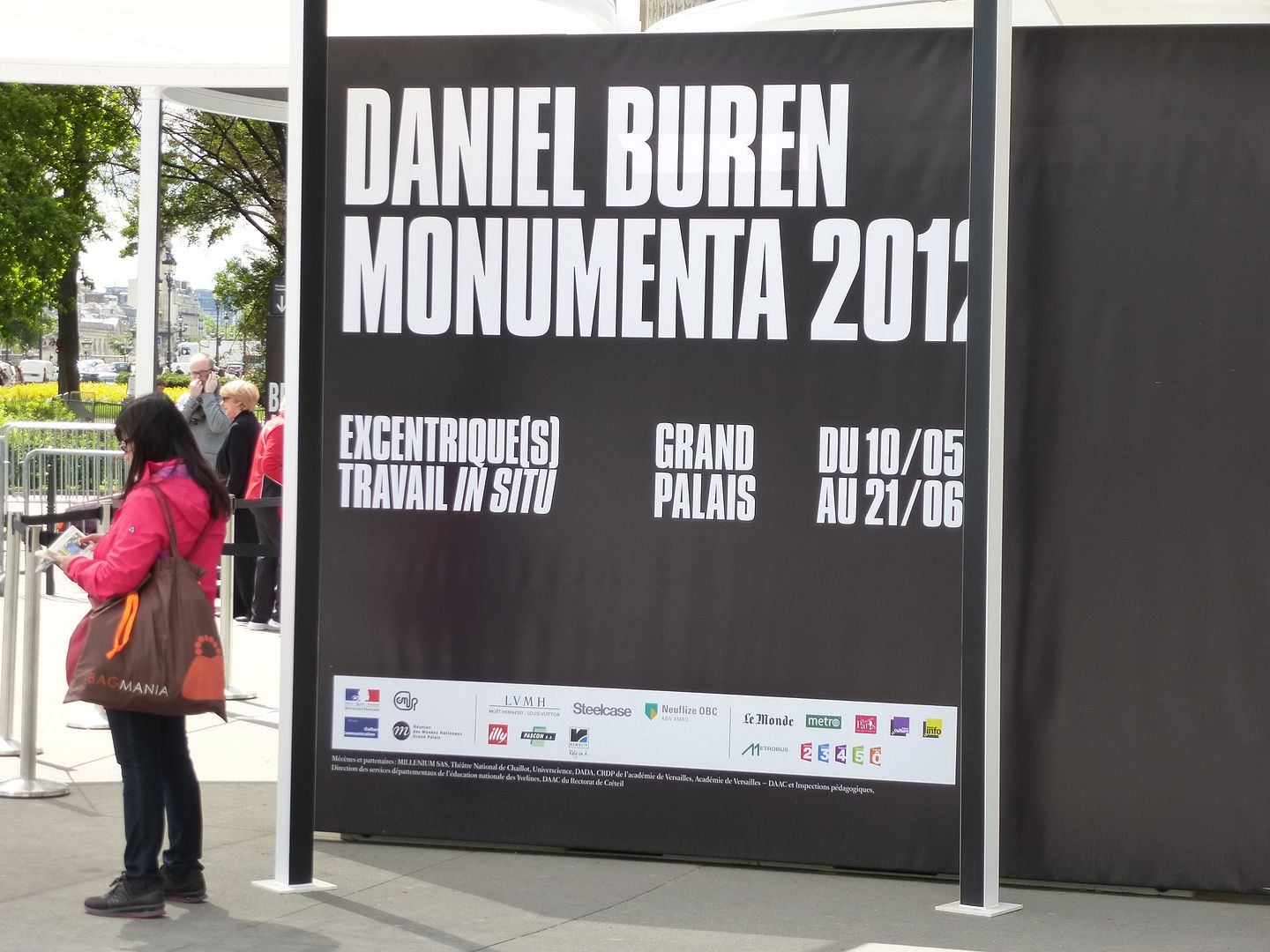 A new box office was built outside for the tickets.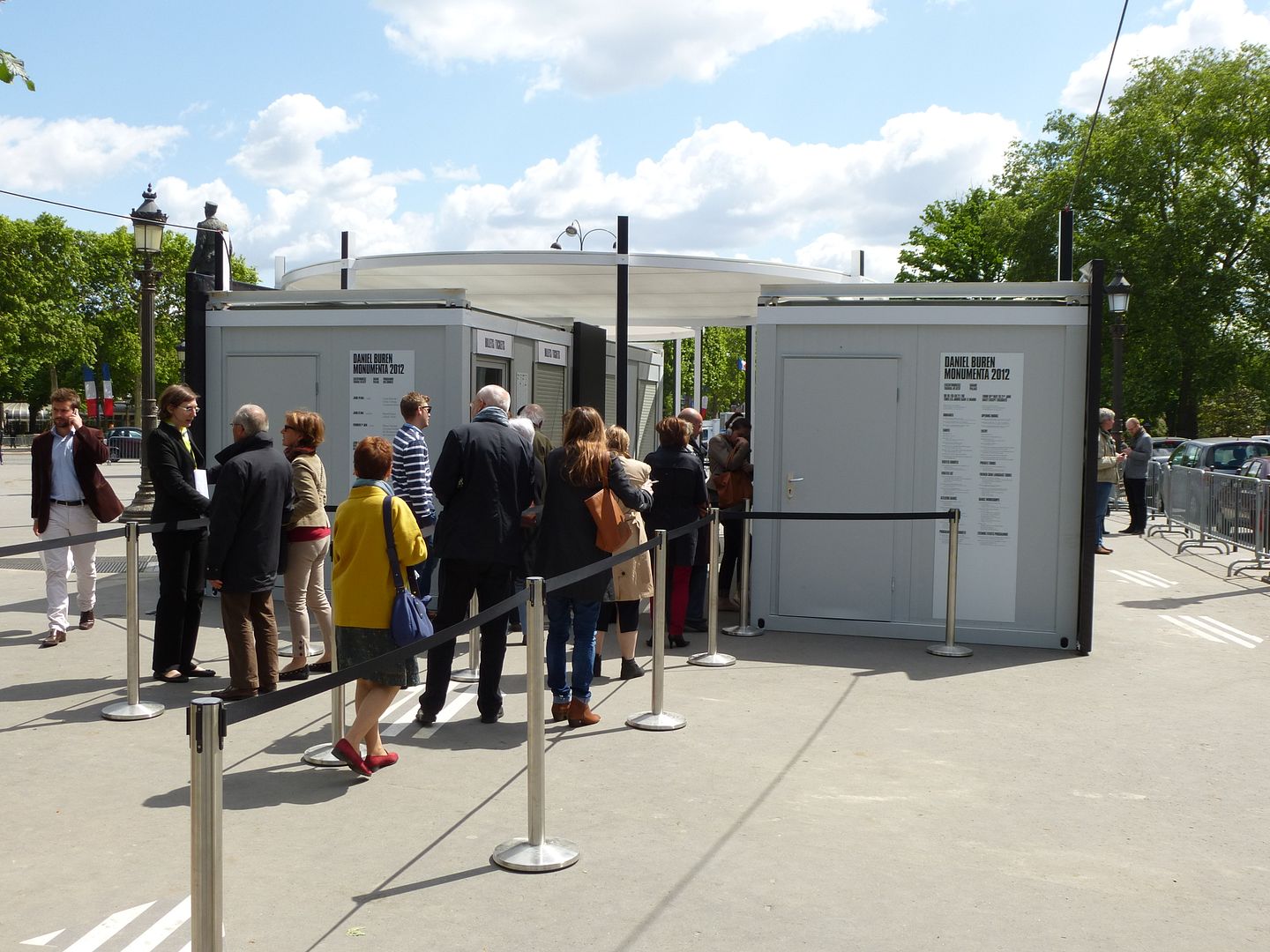 The installation consists of a large number of coloured transparent circles.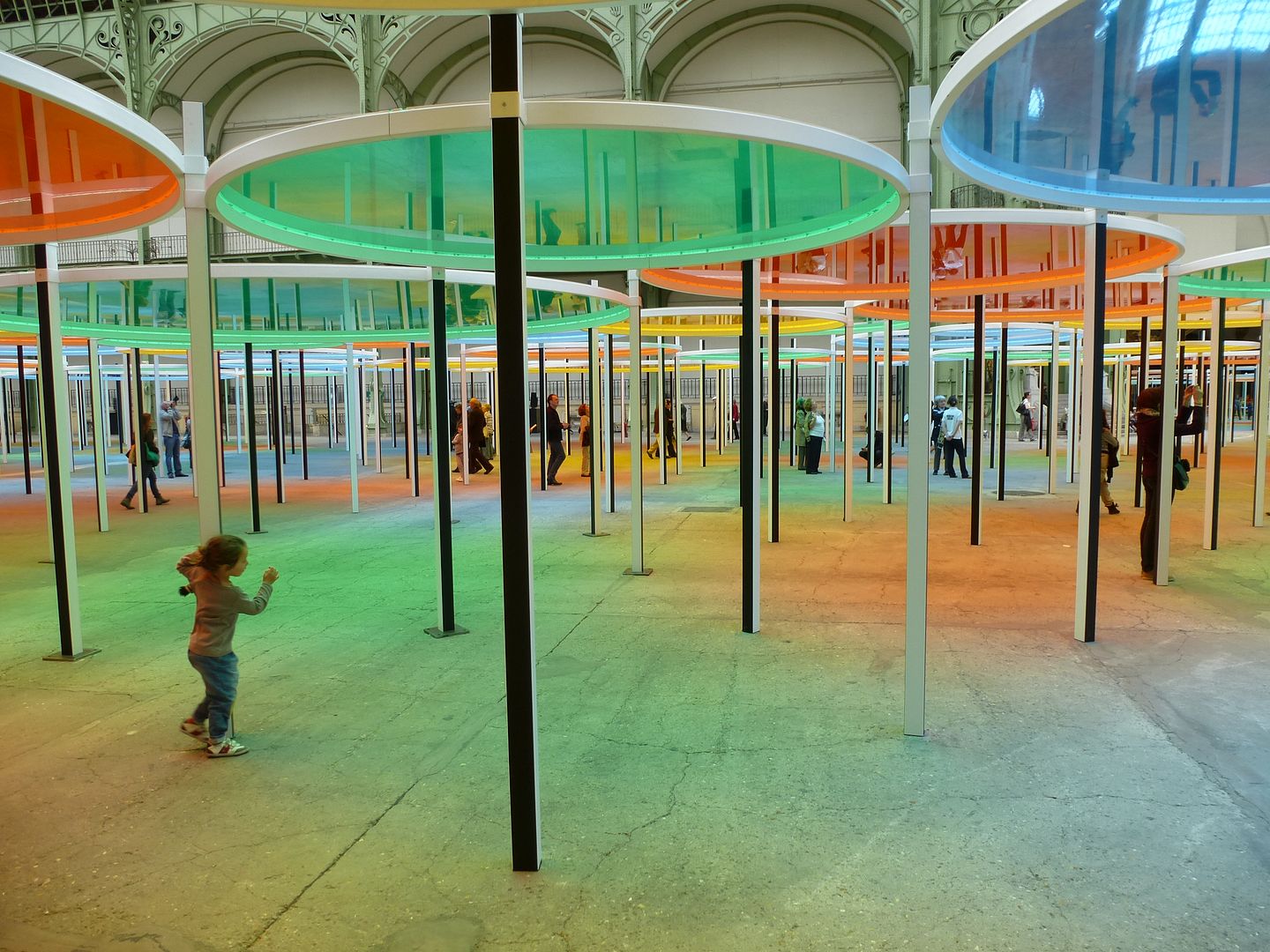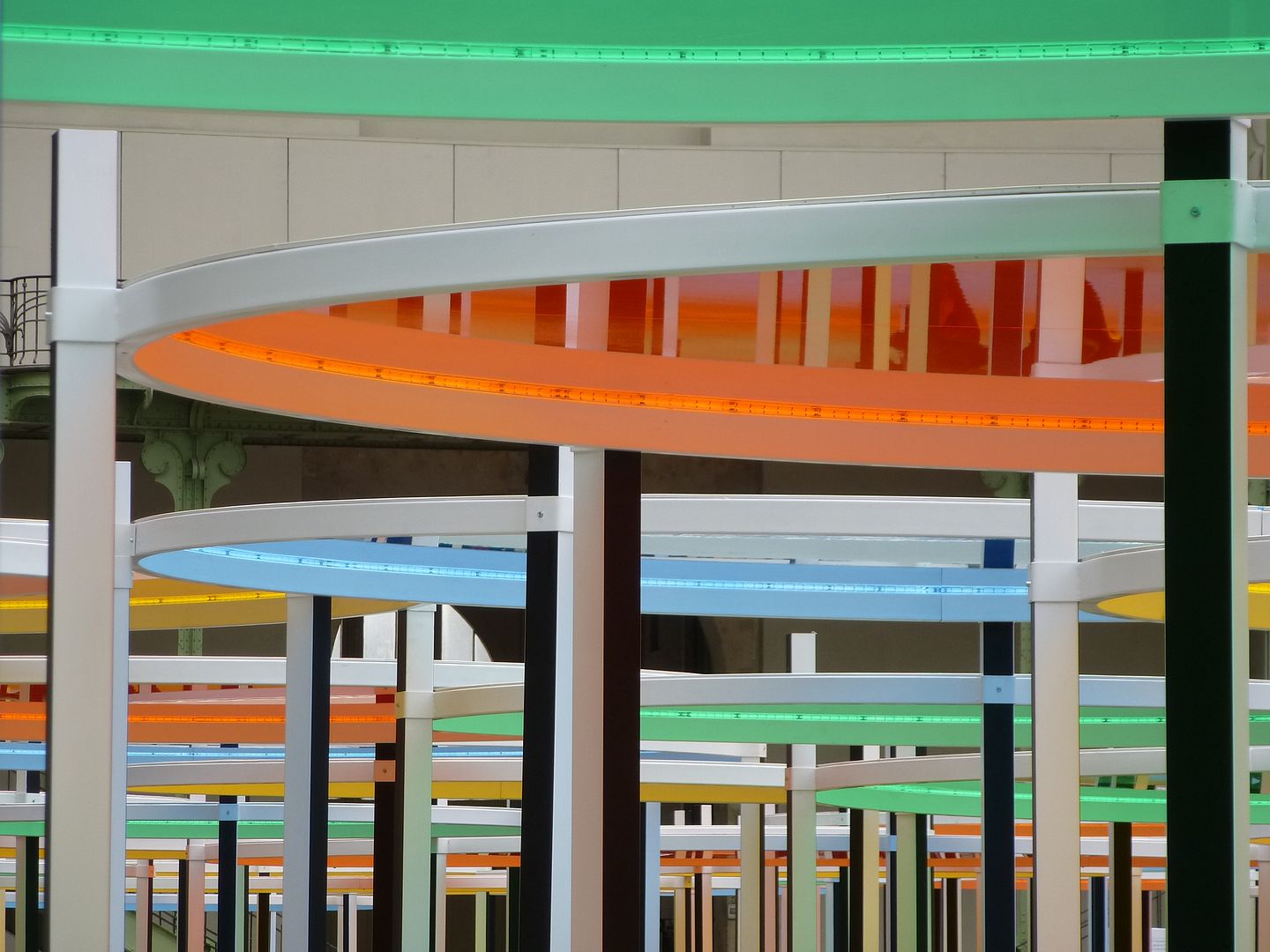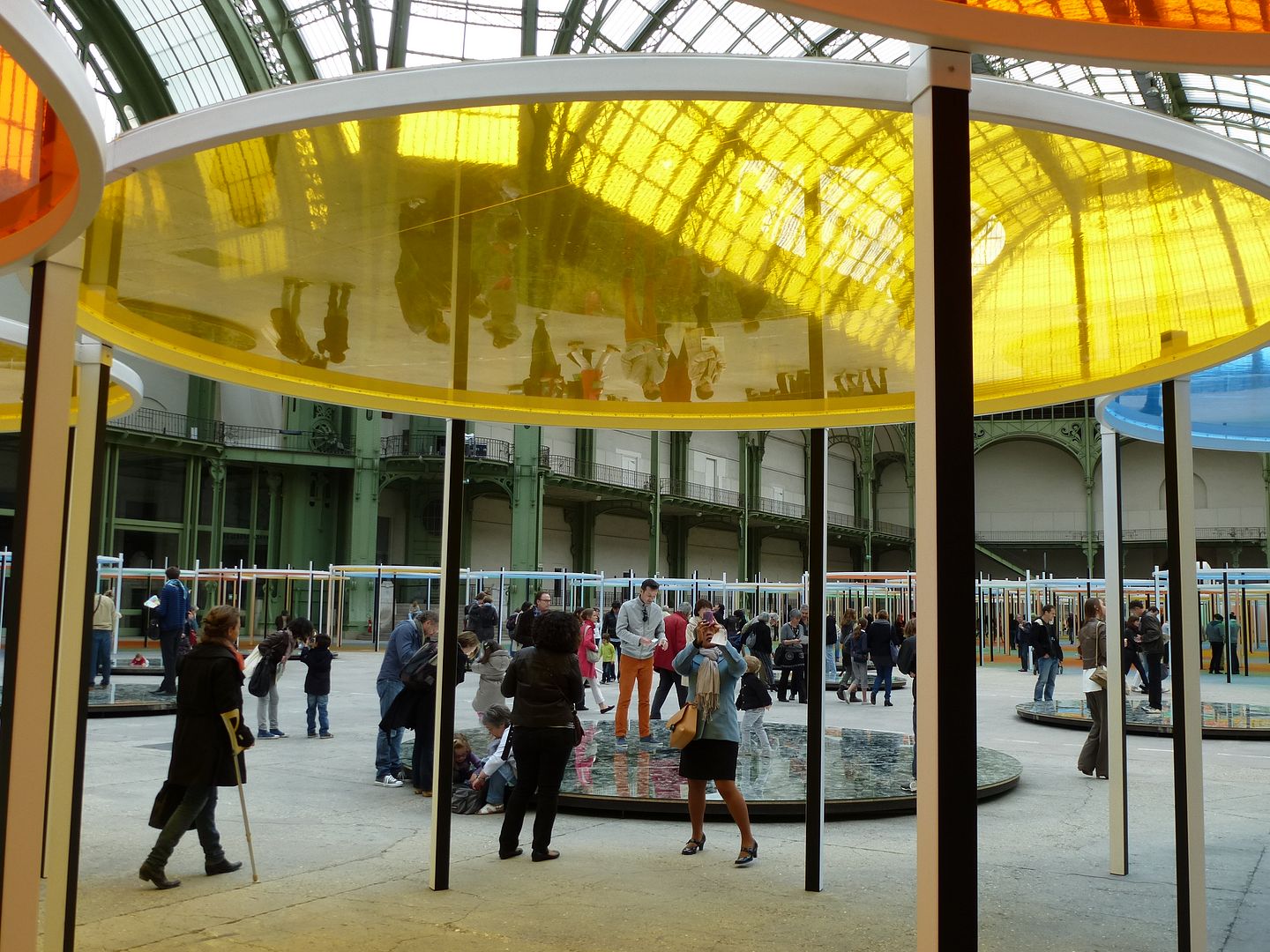 Posted by kerouac2 on May 17, 2012, 7:41pm
One of the high points is staring up at the ceiling.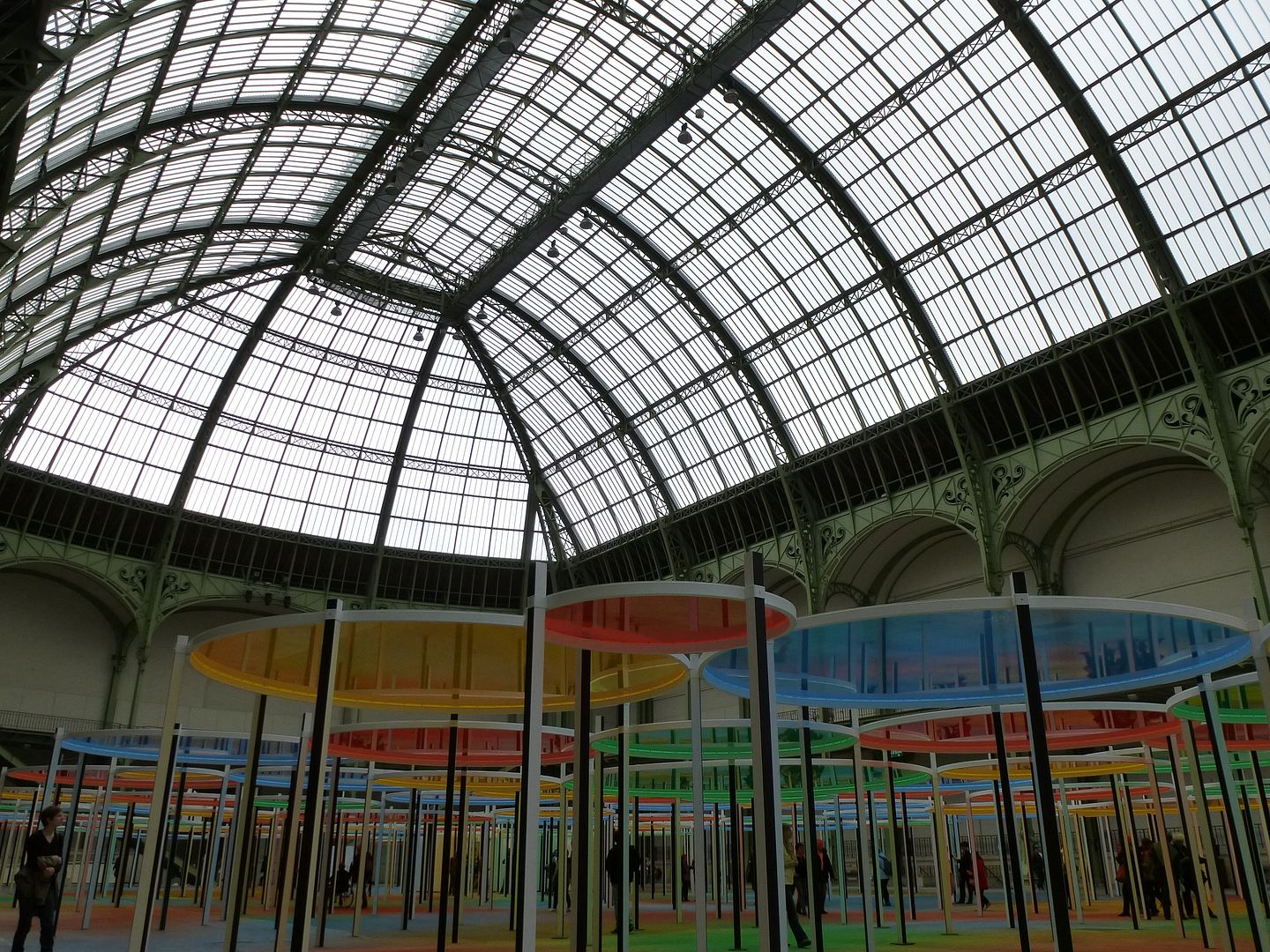 Or you can get higher and look down.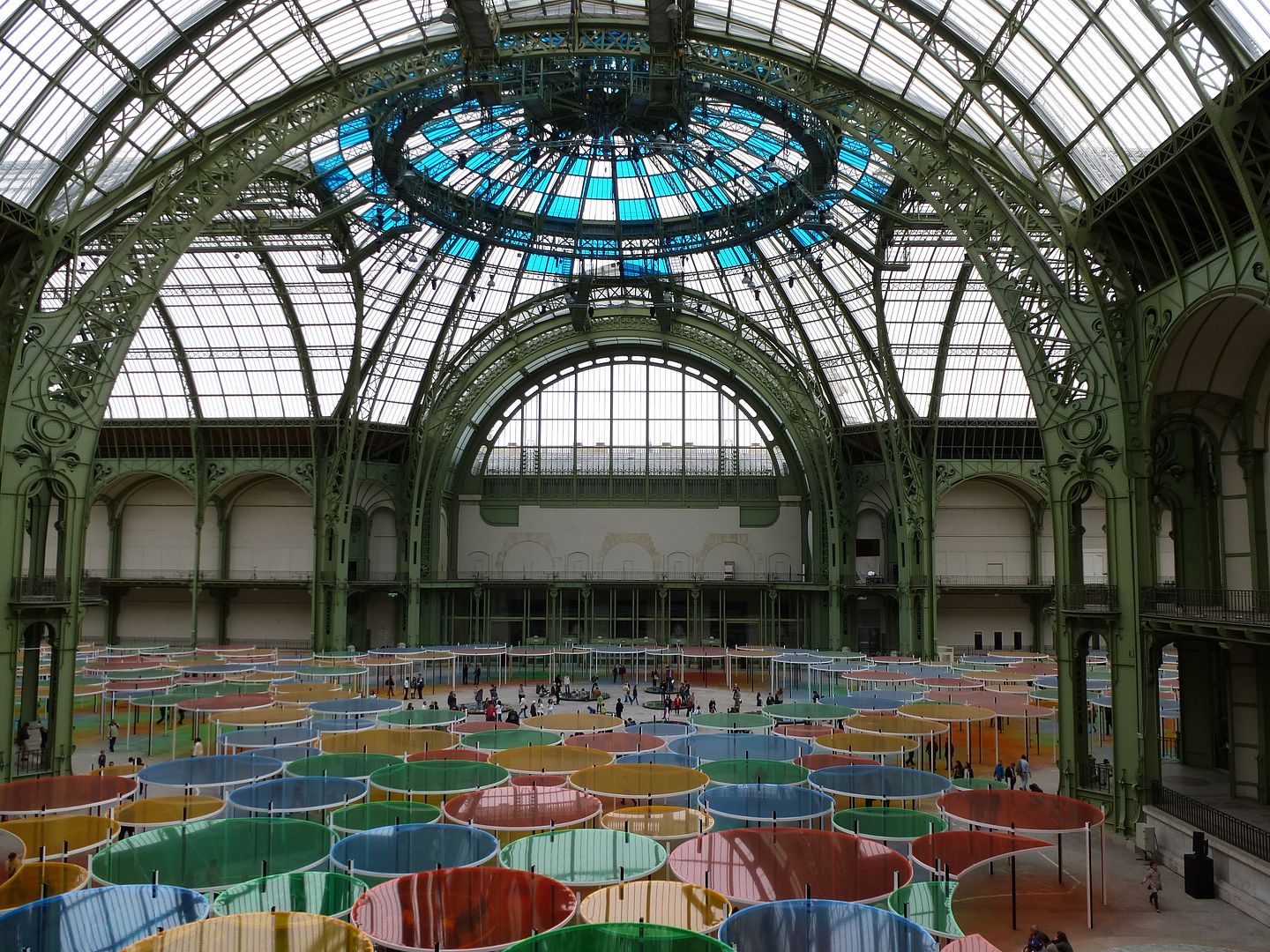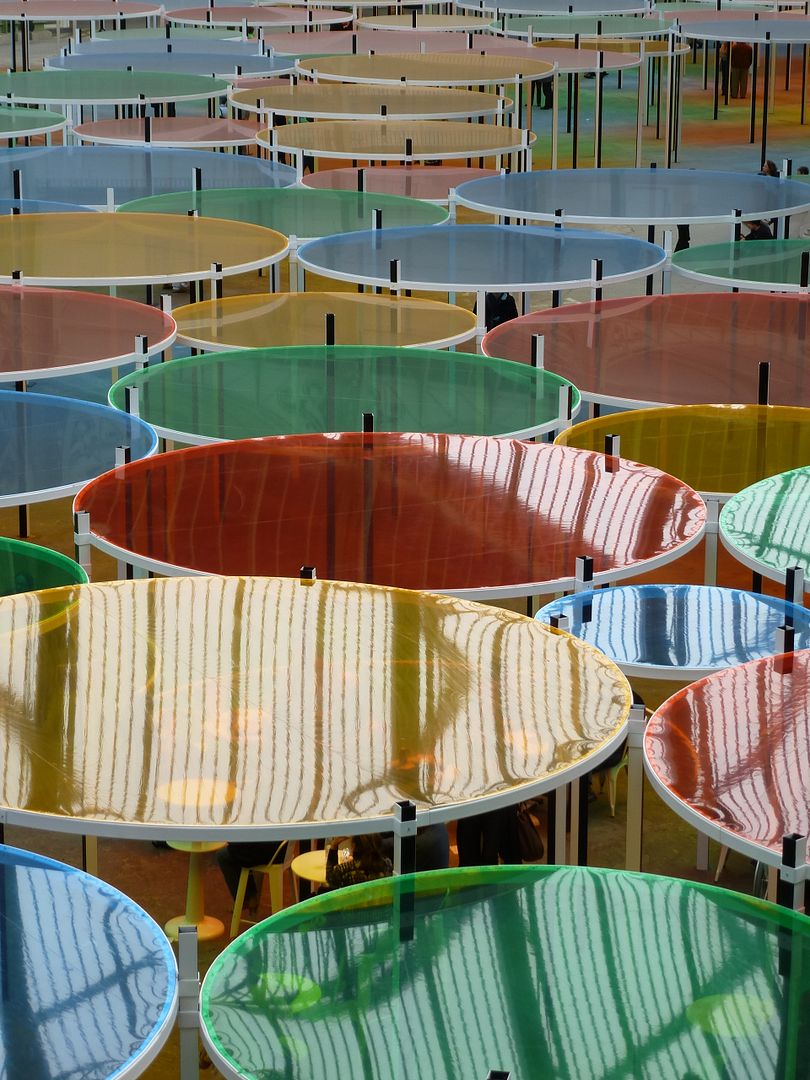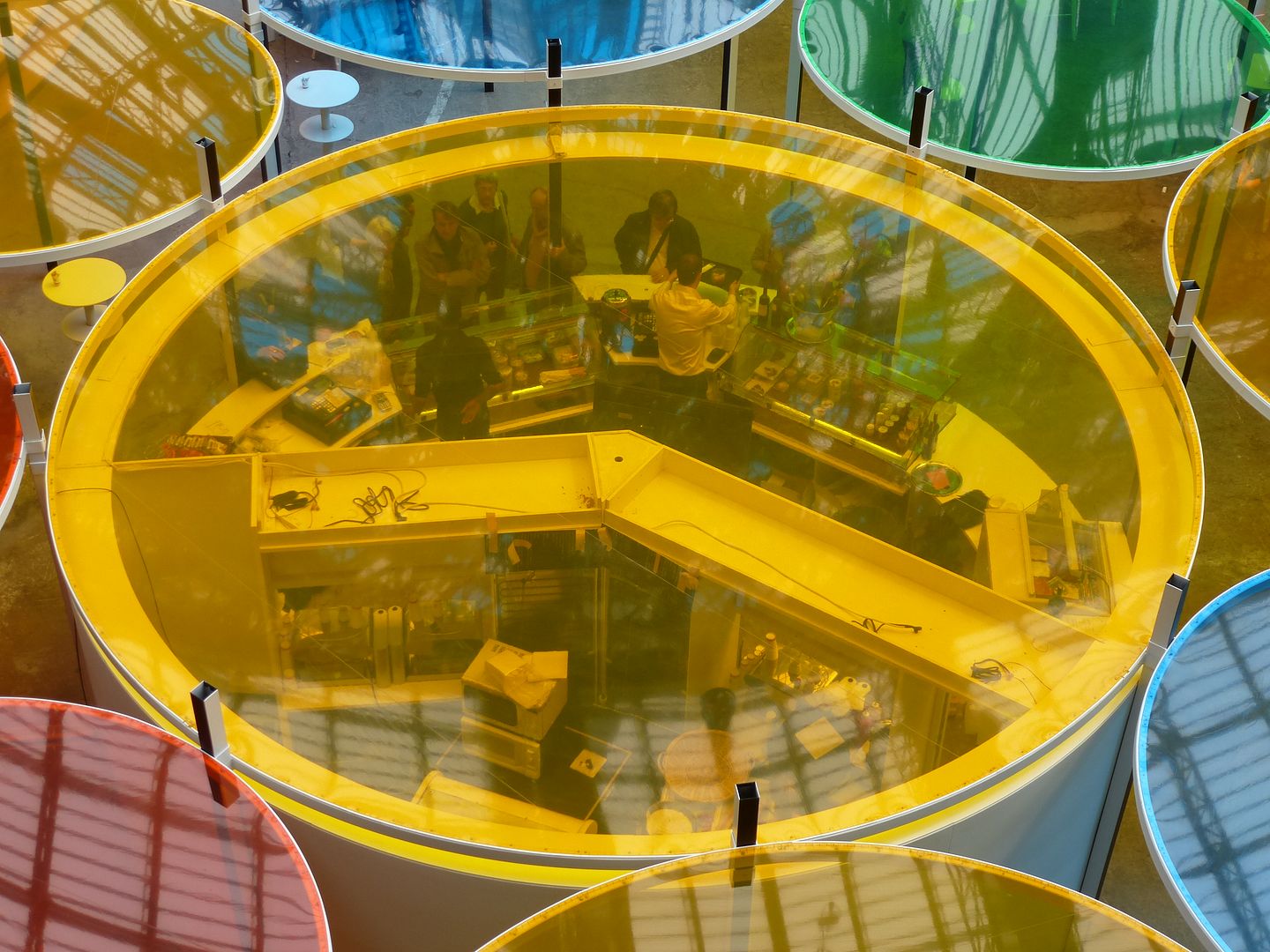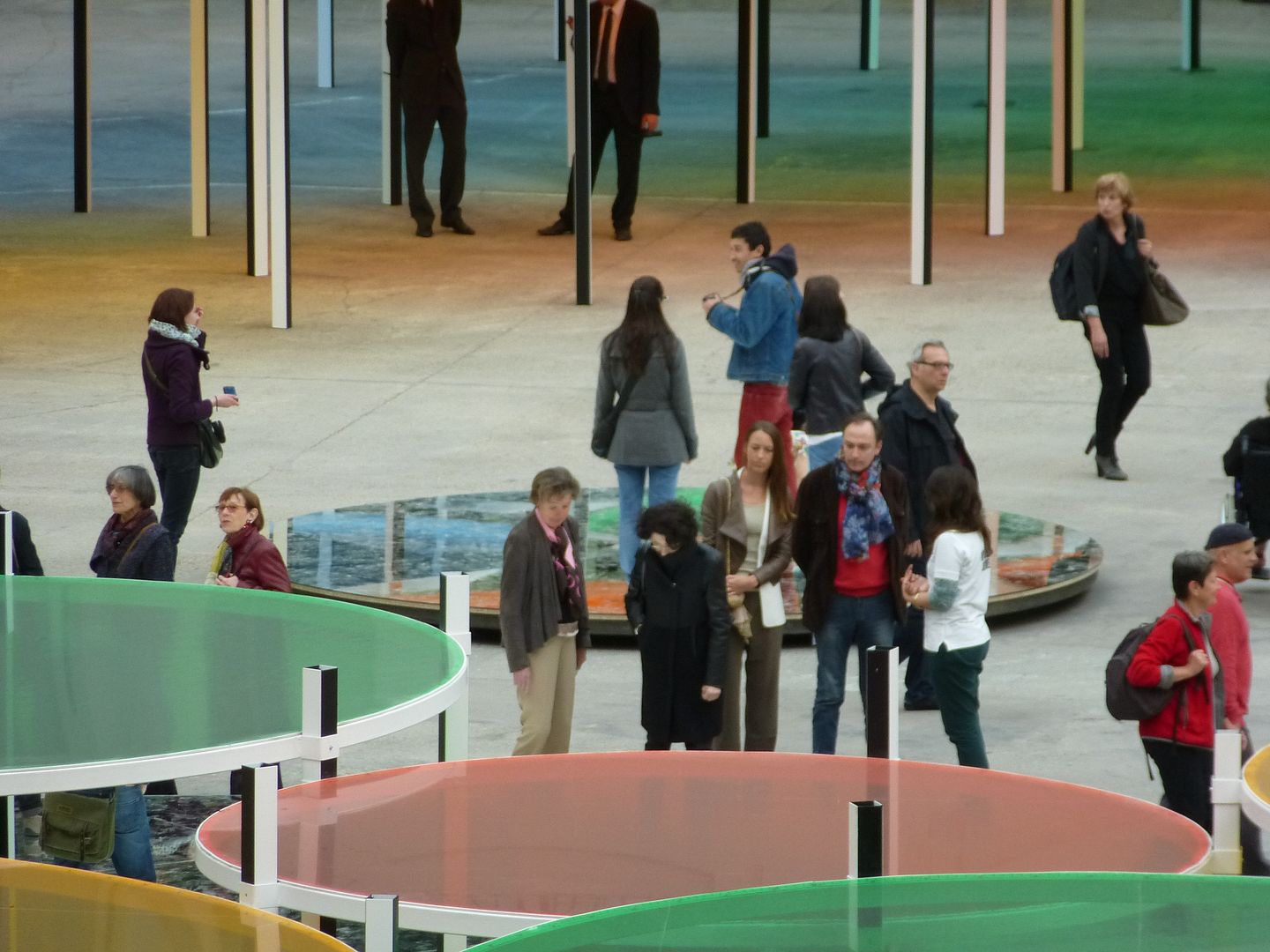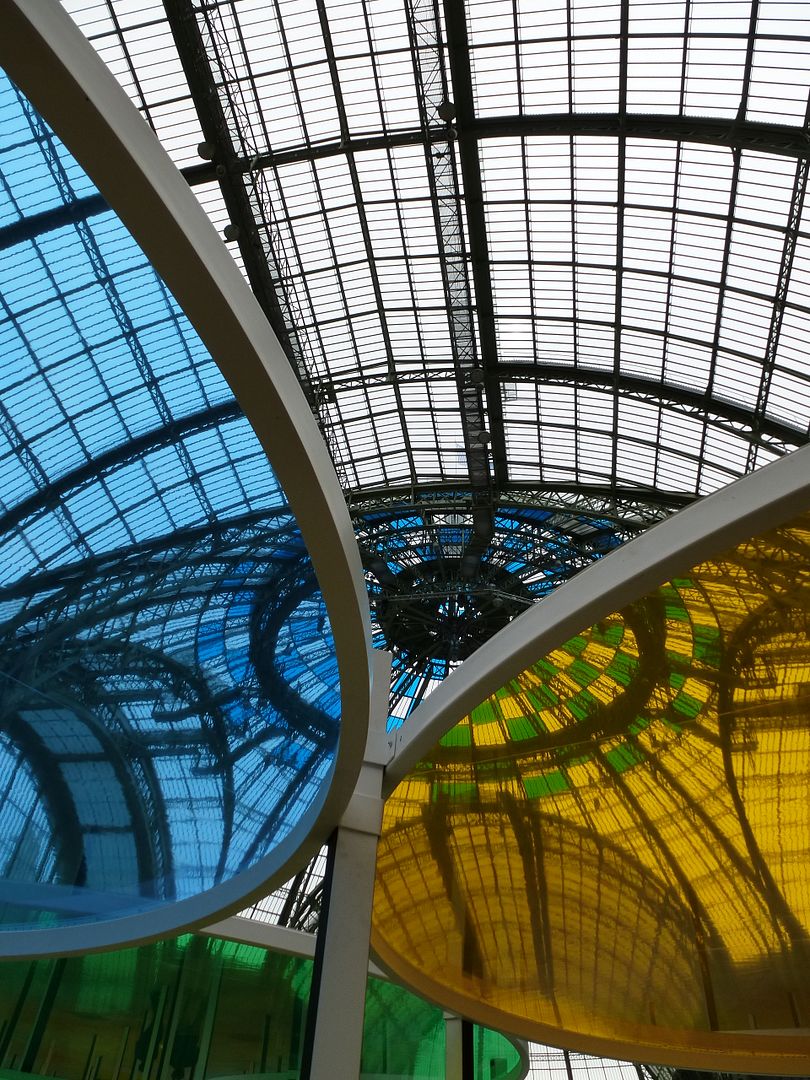 Posted by kerouac2 on May 17, 2012, 7:46pm
There was a bookstore.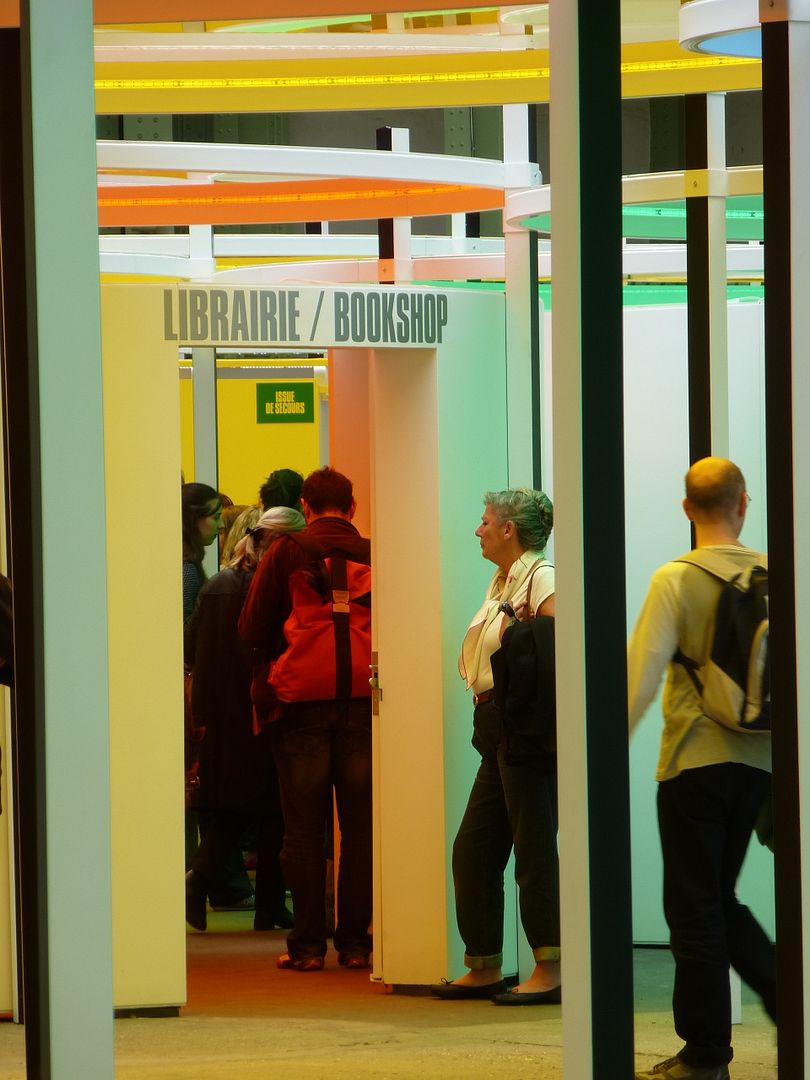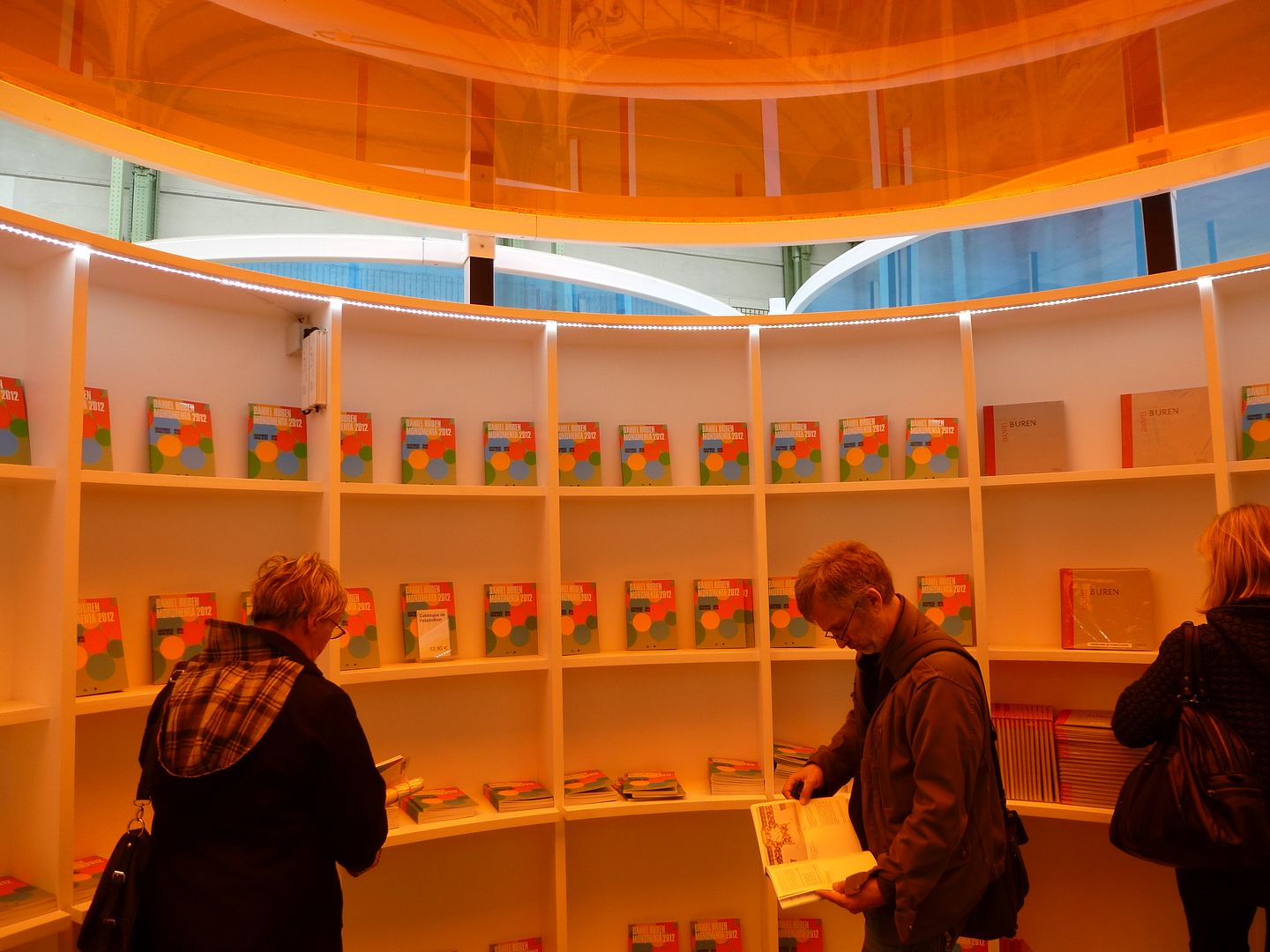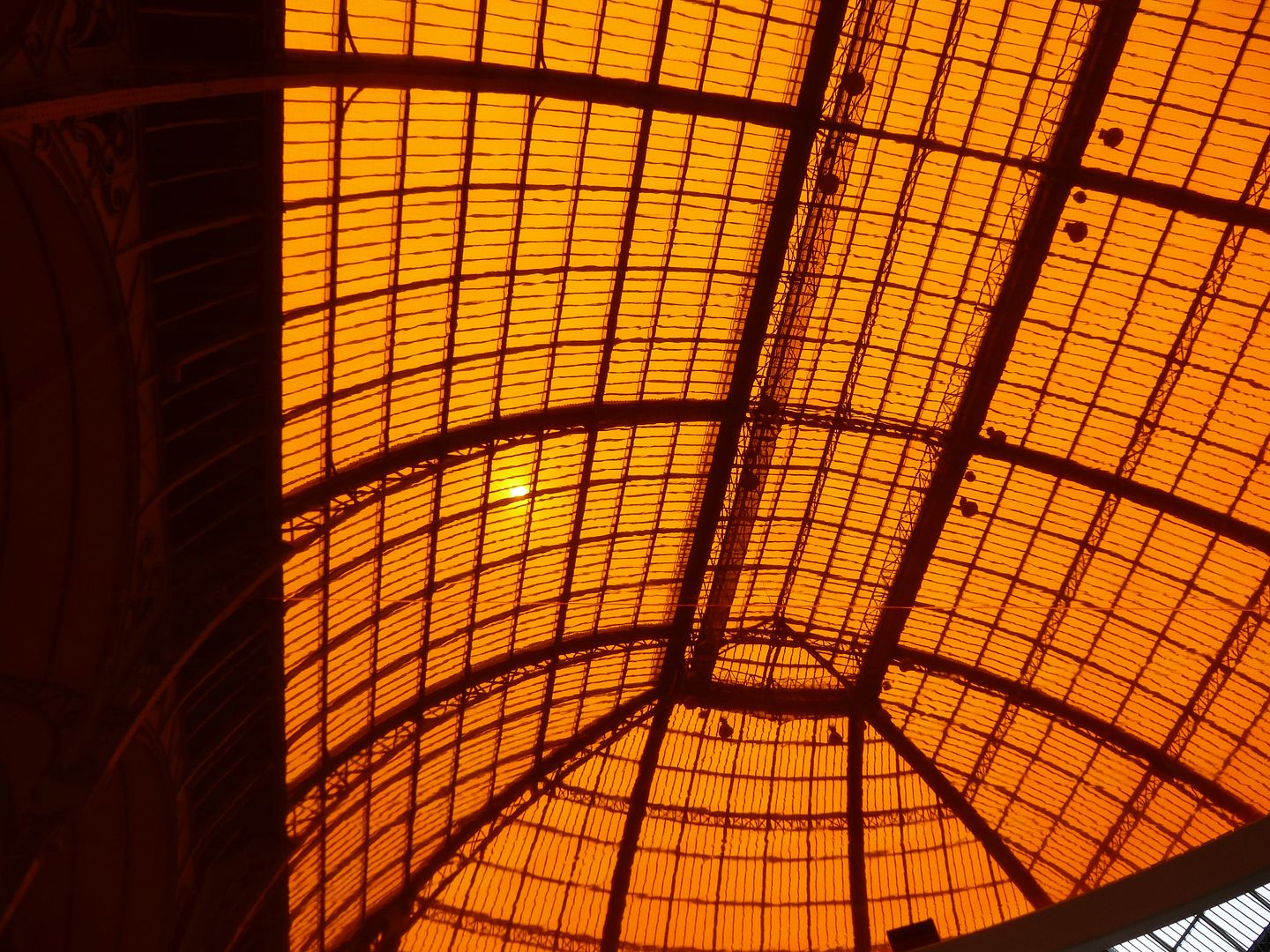 Posted by nycgirl7664 on May 18, 2012, 1:44pm
Very cool! Putting the bookstore underneath a colored circle was a nice touch. I love the views of the ceiling. You took some gorgeous shots.

I also like the artist's striped columns of the Palais Royal. I didn't know they're controversial. I think they make the place fun and approachable.

I'm disappointed I missed last year's Leviathan by Anish Kapoor. It was on display while I was there but I didn't hear about it until I got back. If I had known, I would have been willing to see it and skip one of the big museums.
Posted by kerouac2 on May 18, 2012, 7:42pm
Some people need explanations.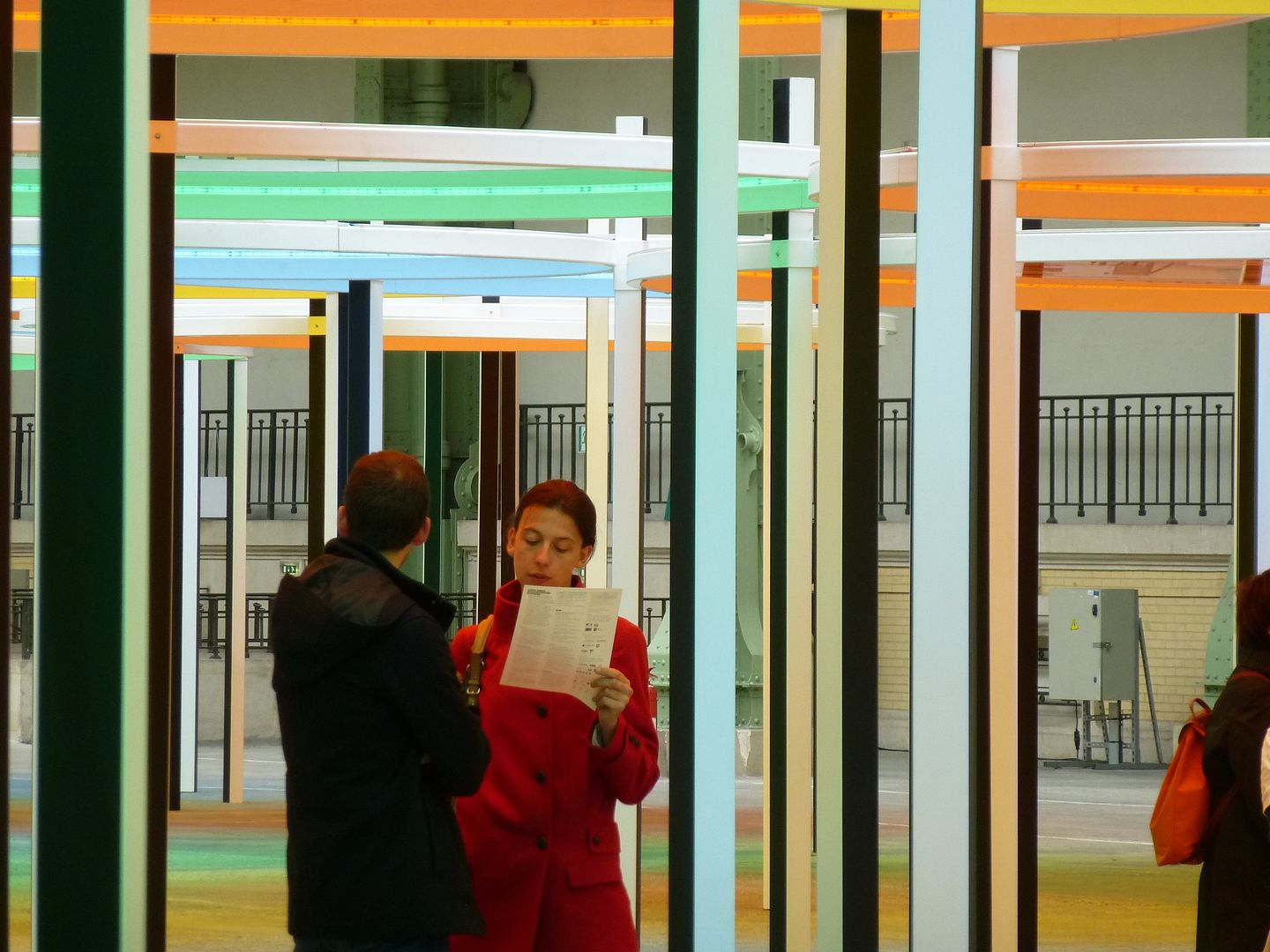 If the documentation is insufficient, cultural mediators are happy to explain.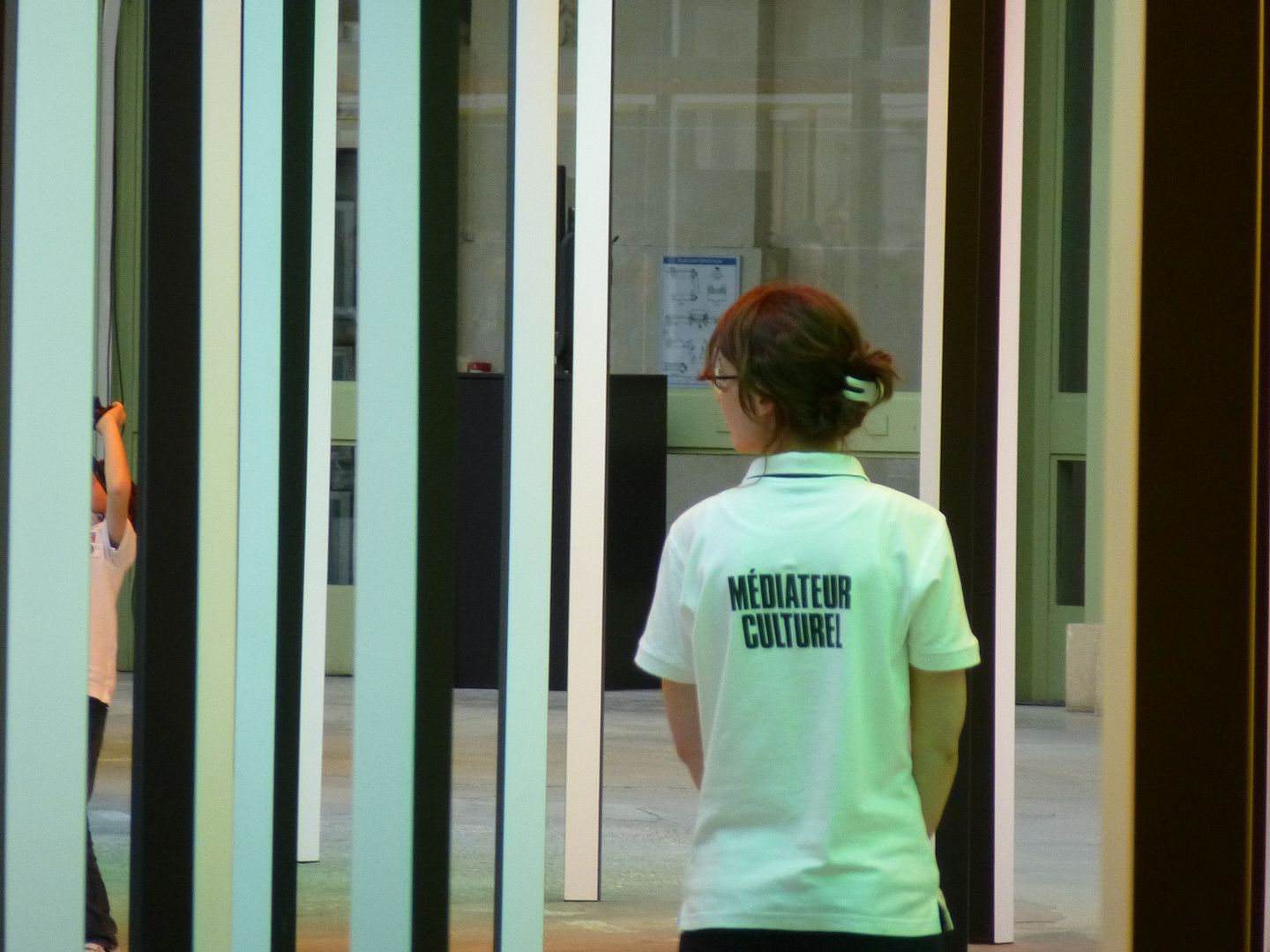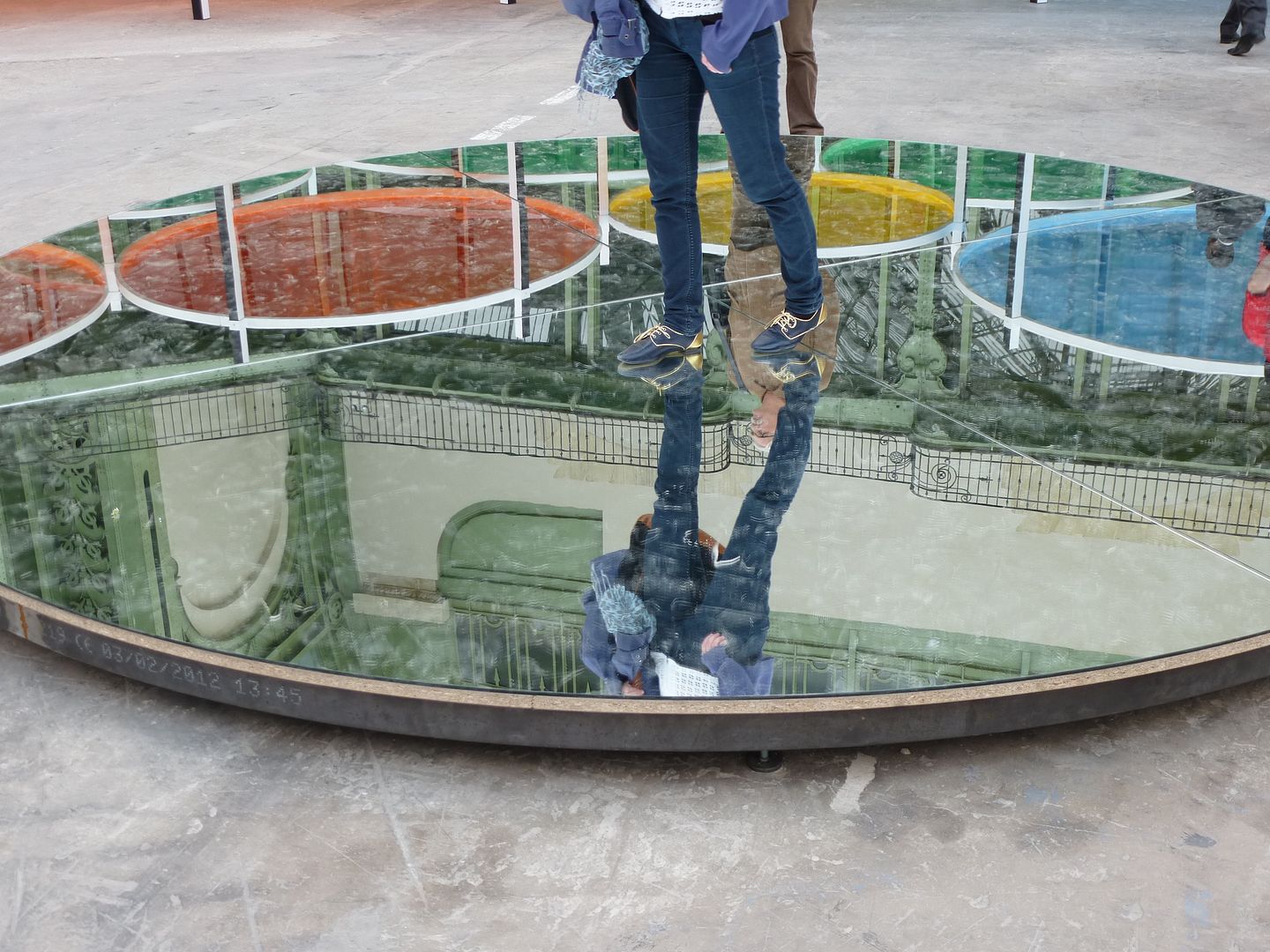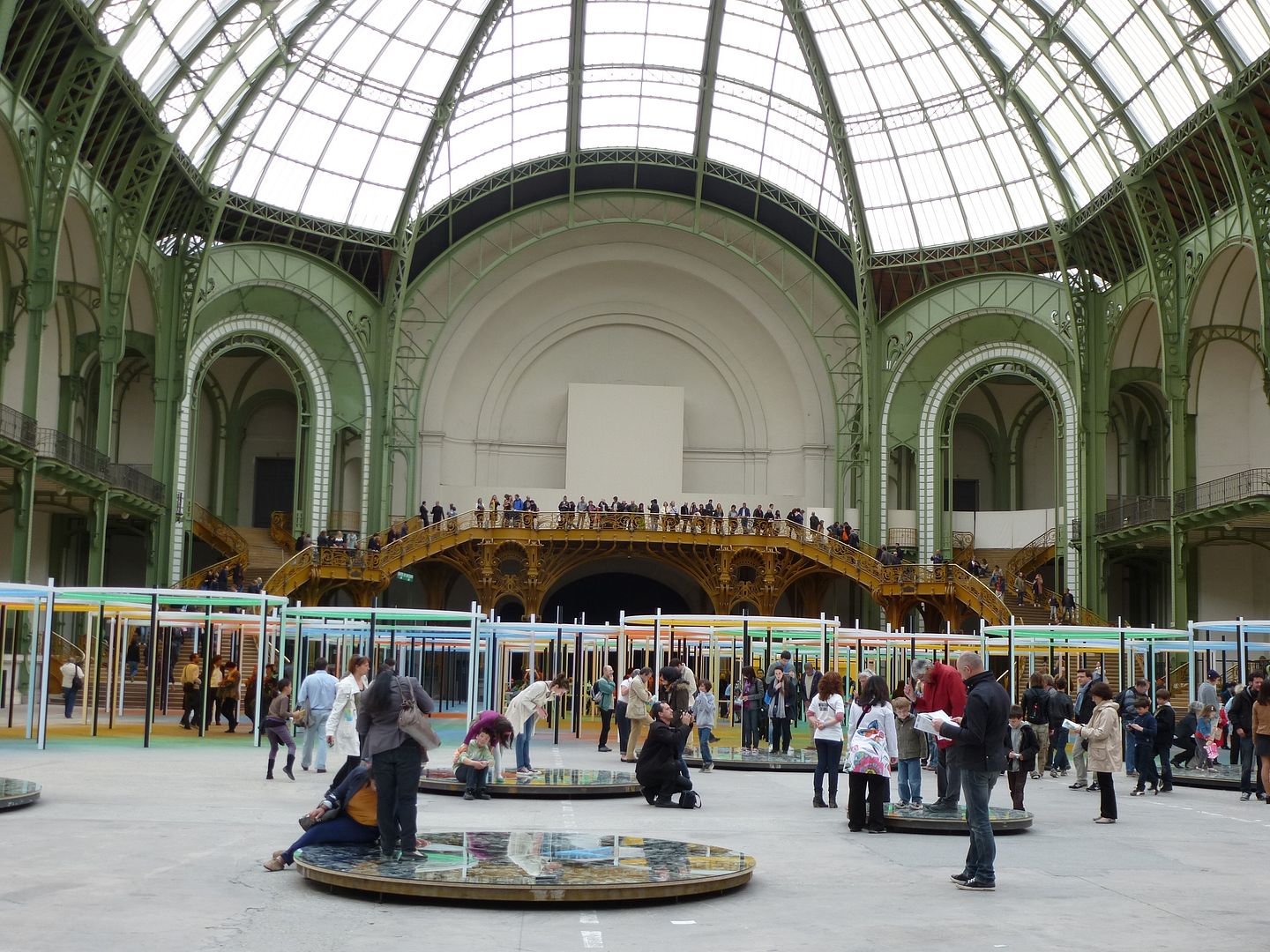 Some visitors require no explanation at all.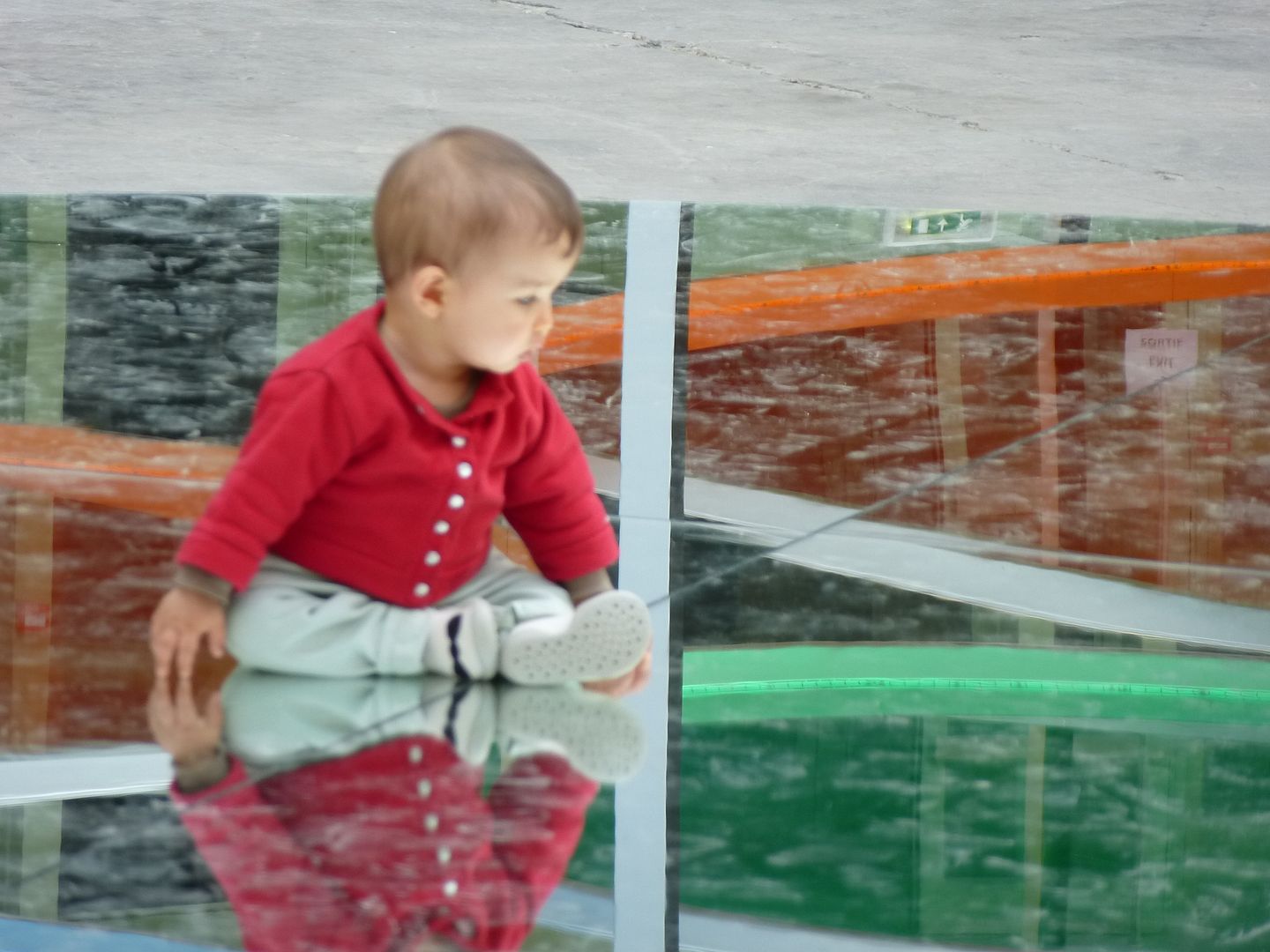 Posted by nycgirl7664 on May 19, 2012, 7:43pm
Love that last shot. Too cute.