Topic Summary
Posted by kerouac2 on Apr 22, 2012, 10:03am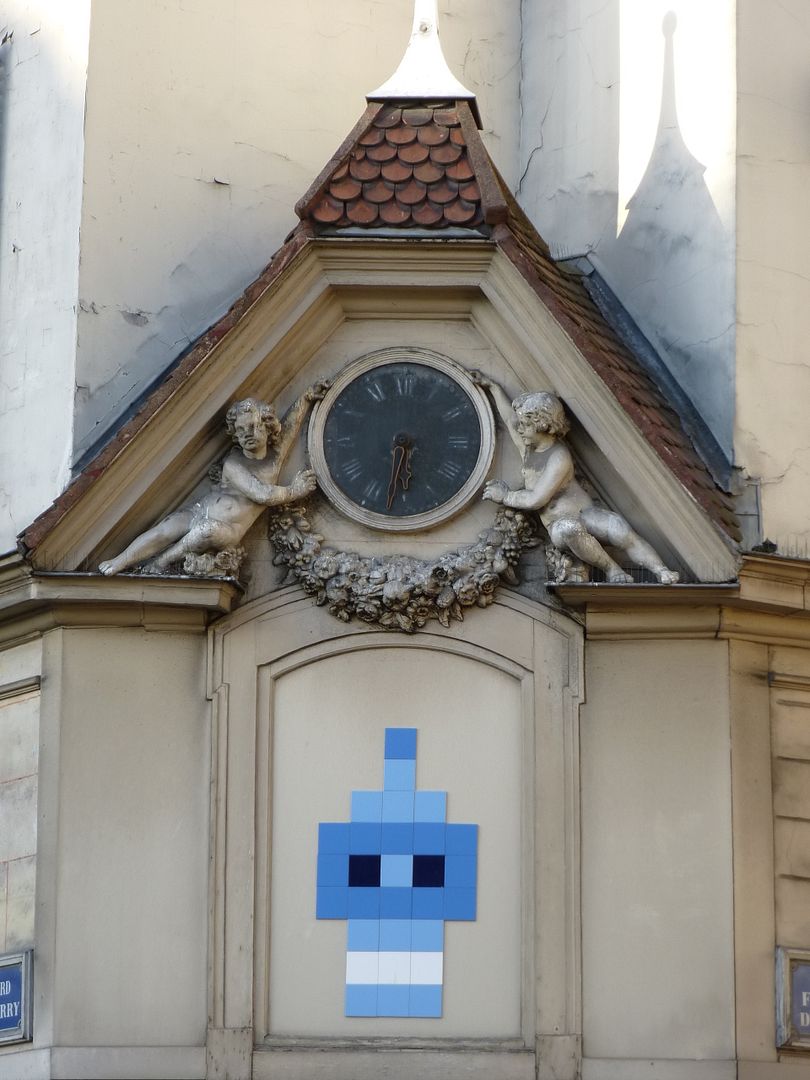 Posted by kerouac2 on Apr 25, 2012, 9:04am
There was an article about "Invader" in today's newspaper.

"I can't stop, I've became addicted, it's a lifestyle for me." It is in these terms that Invader talks about his daily work. For fifteen years, this Parisian artist, a former graffiti artist whose identity remains secret, places his ships inspired by the cult video game of the 1980's Space Invaders in major cities.

More than 1000 in fifteen years

In the capital, these works made of pigmented ceramic tile pigmented and whose colour will never alter have exceeded a thousand last year. From the Louvre to the Bastille, the quai de Jemmapes in Belleville, they are everywhere! To celebrate the 1000th mosaic, Invader, who is now forty years old, is publishing L'invasion de Paris 2.0 with 500 of his ships completed between 2003 and 2011. Volume 1, published some years ago and reprinted recently, showed the first 500, installed between 1998 and 2003.

An "outlaw" artist

"For fifteen years, I have sidestepped the law by spending my nights out and cementing my plates on the walls. There is a real excitement to it, even in a city like Paris" says the artist. To date, 40 cities have been invaded and 80 have at least one mosaic. "The invasion begins for me when there are ten works in the same city," says Invader. "When I do my nightly raids, I put up an average of five works. The next day I go back there to take pictures."

Stolen, damaged, replaced

Most of the mosaics, even the oldest dating from 1998 have survived. Others are no more than trace amounts, like Rue St. Honore and Rue des Francs-Bourgeois where ceramic tiles have been removed. "The pieces disappear for various reasons," comments Invader. "It could be a jealous street artist, a disgruntled owner, or theft, which is increasingly common. Sometimes I replace the piece, when it has special significance for me. This is the case that contained rue de Verneuil on the wall of the house of Serge Gainsbourg. Gitane blue, a tribute to the artist, it was stolen many times and I have replaced it a few times." Tireless, curious about new places, Invader continues his invasions. A new major Space Invader should arrive soon in a particular spot in the Rue de la Roquette (XI) coveted by the artist for years and which has just become available.