Topic Summary
Posted by kerouac2 on Apr 19, 2009, 6:30am
I often read articles about what people are supposedly wearing in Paris -- their elegance, their sense of style, etc. I also see on forums how intimidated some people are at the idea of coming to France and sticking out like a sore thumb.

I will not deny that there are some areas of Paris where people tend to dress up -- usually to work in an office. However,I would like to reassure everybody once and for all that real people in their own neighborhood absoutely do not worry about such matters.

Here is a little photo gallery of the people of my neighborhood last summer. Once you have examined the pictures, I don't think you will ever again feel embarrassed about what you might wear in Paris.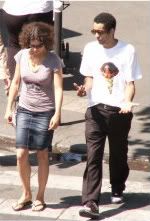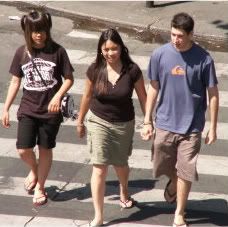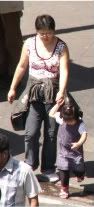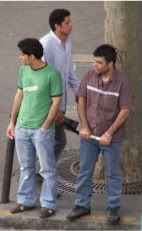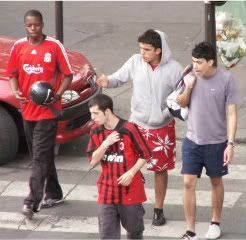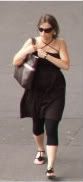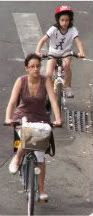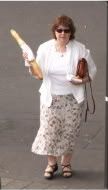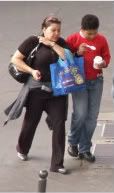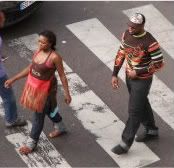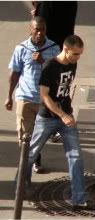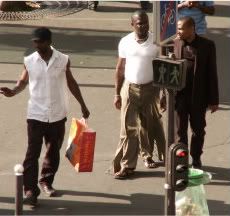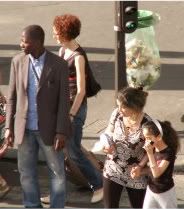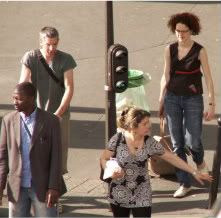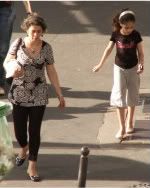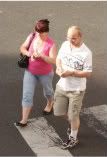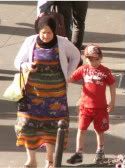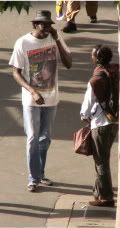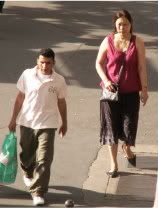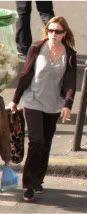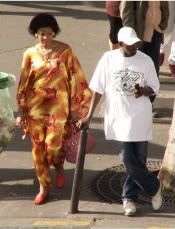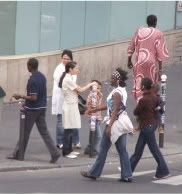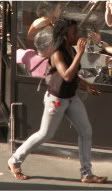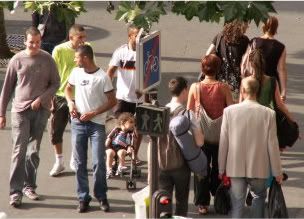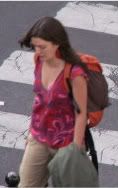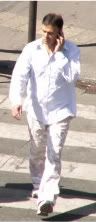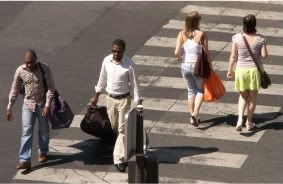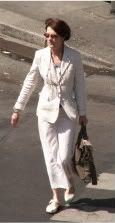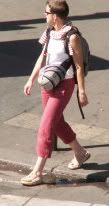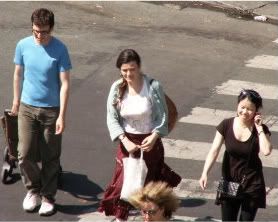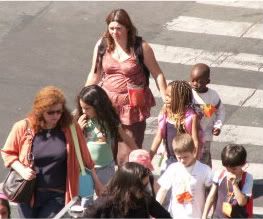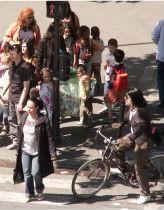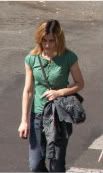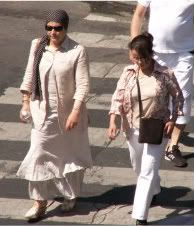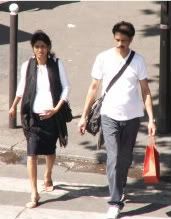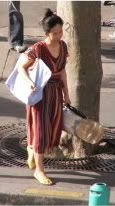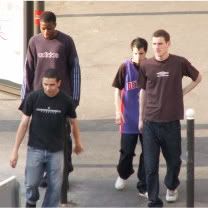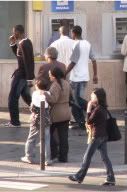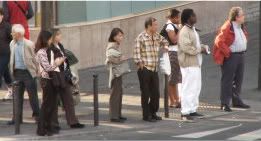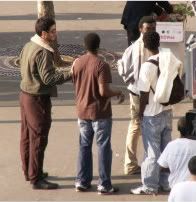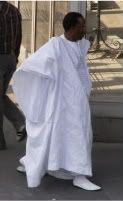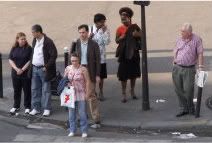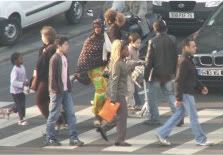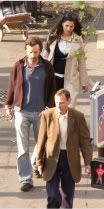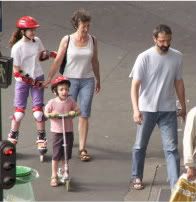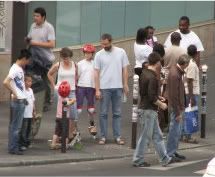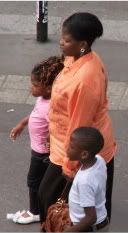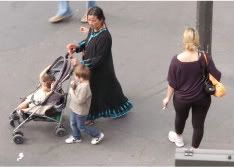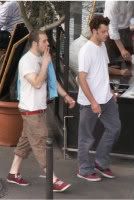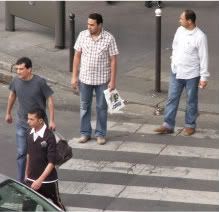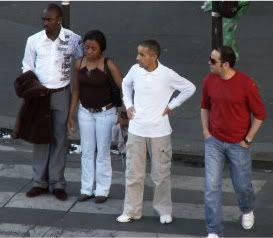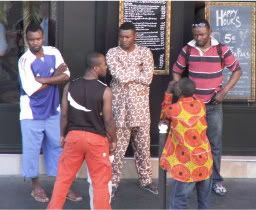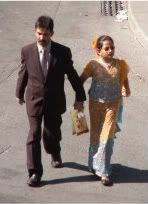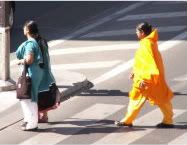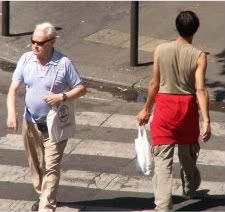 Posted by kerouac2 on Apr 19, 2009, 10:21am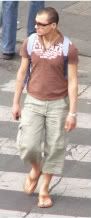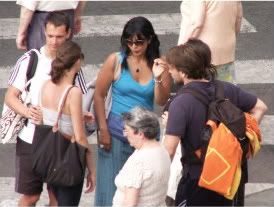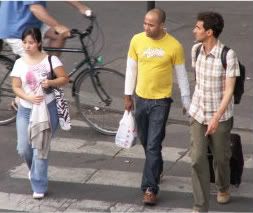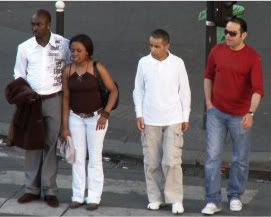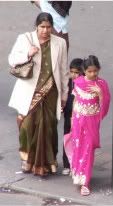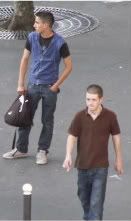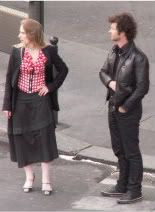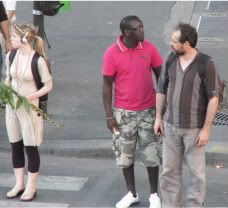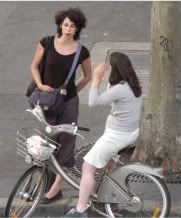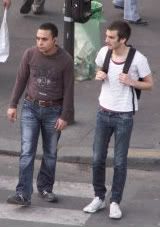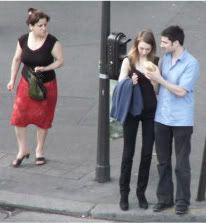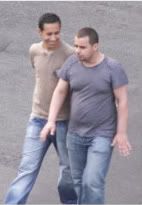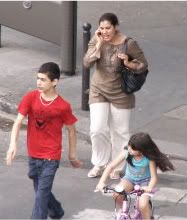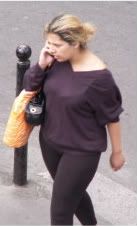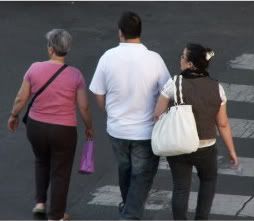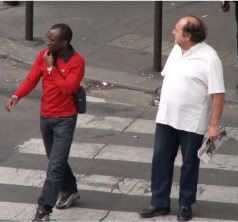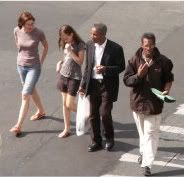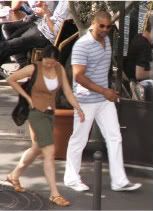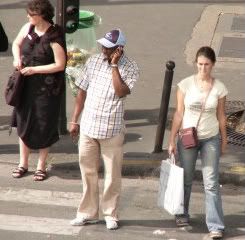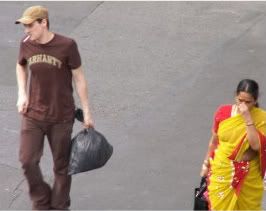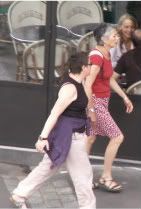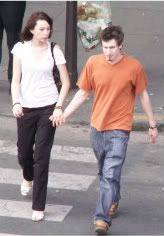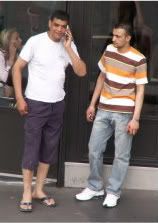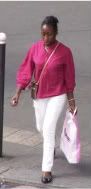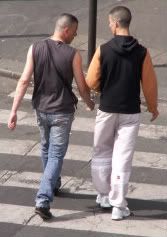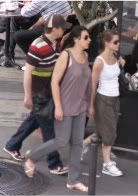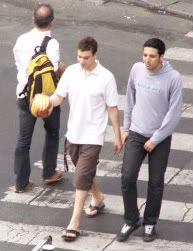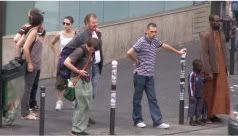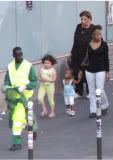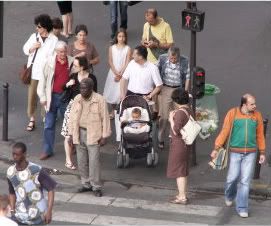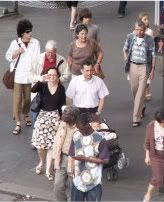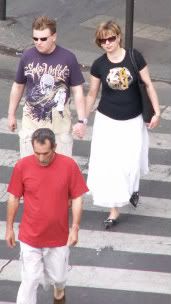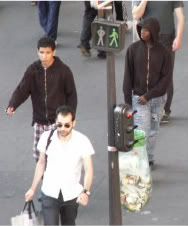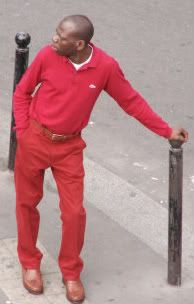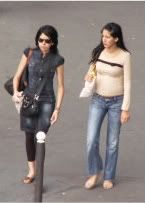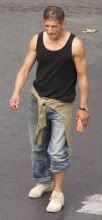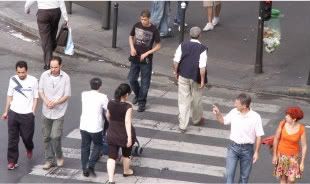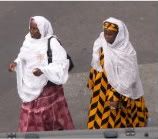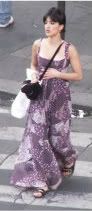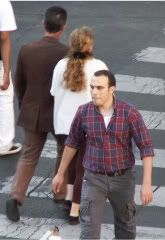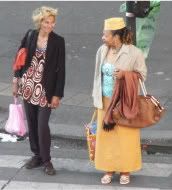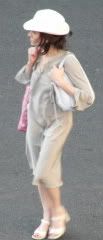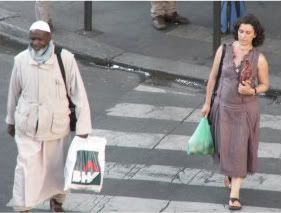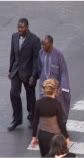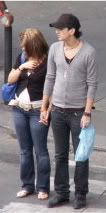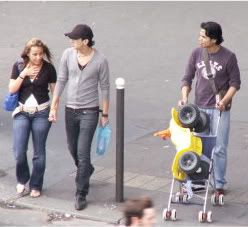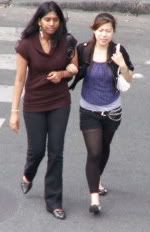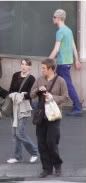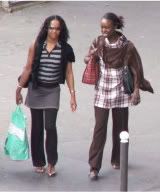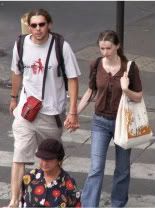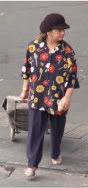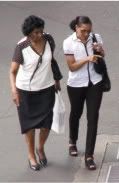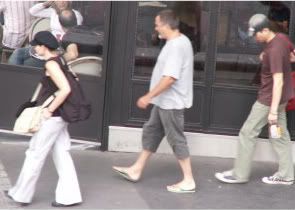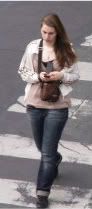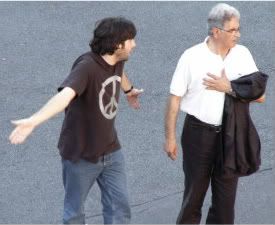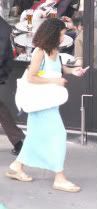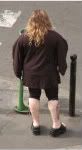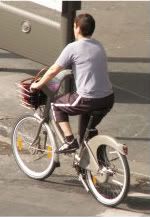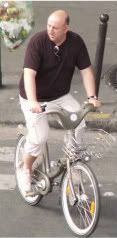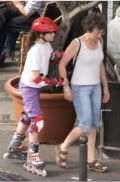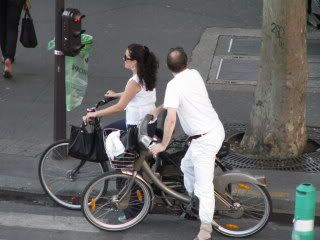 Posted by bazfaz on Apr 19, 2009, 11:31am
Great montage but those are all tourists. The real Parisians were all down here on holiday.
Posted by jazz on Apr 19, 2009, 2:19pm
From my recent visits, I'd agree with Kerouac. But in the more 'up' areas (the 7th, parts of the 6th etc.), there is often a casual but more expensive 'put-together'. I felt quite relaxed and the only things that stood out to me were makeup and shoes. Most Parisien women wear little to no makeup and almost never the heavier walking sneakers that many north americans wear. (white or not) Usually it is a small heel, ballet slipper or a very chic sneaker.
http://www1.yoox.com/searchresult.asp/te....CFSAhDQodXXdyFw
http://nymag.com/shopping/bestbets/monday/48894/

Since I was walking 6-10 hours a day, I wore my heavy but comfortable sneakers.
Posted by lagatta on Apr 19, 2009, 9:39pm
I don't usually wear sneakers/trainers of any description when travelling as I'm almost always in a skirt. Usually sandals in the summertime and leather shoes with a good sole in cooler weather. These may not look North American but might look German. I love ballet slippers but can't walk in them for hours any more - when I was younger I could walk for hours in cheap cotton or velvet Chinese shoes.

How I love those African outfits, though most "Westerners" look silly in them. I do have an African-type dress which is wonderful in hot weather, though I only wear it round the house.



Posted by kerouac2 on Apr 20, 2009, 5:52pm
New thread coming up soon on what people are wearing in Paris on April 20, 2009, but as you can imagine, the uploading and editing take a certain amount of time.

However, since I just put this up yesterday and it already has 473 views as I write this (due to a certain number of exterior links), it appears that it is a subject of considerable interest.
Posted by lagatta on Apr 20, 2009, 8:09pm
It is a very good montage, and seems pretty representative of a cross-section of people I'd pass by when staying in neighbourhoods similar to yours. I'm sure this will get linked to on other Paris and streetstyle-type sites (I follow the ones about normal people on bicycles) as for some reason it is always a hot topic.

I'd like to be able to make some of the pics bigger, but that is beyond my pathetic technical abilities.
Posted by jazz on Apr 20, 2009, 8:42pm
Is the new thread coming up the one in which you model Kerouac's various 'ensembles' for the spring season? Hopefully, the photos will include all of your chic footwear and bicycle gear.

Posted by lagatta on Apr 21, 2009, 12:33am
Oh, no, never. Very camera-shy, and opposed to "kit" for urban cyclists. Y'know, civil servants our age decked out in lycra Tour de France kit to ride home from the Ministry? (one sees many examples of those in Ottawa).

Moreover, very little in the way of chic footwear. Those sturdy German Mary-Janes and such are kind of ugly-cute, but not chic (I can't wear the shoes I find chic any more, for any serious walking). And they aren't cheap, and I don't have a lot of €$£ etc.

Par ailleurs, je ne suis pas Parisienne, et mon chat Renzo est beaucoup plus photogénique que moi! Et il est né tout habillé!


Posted by jazz on Apr 21, 2009, 8:08am
Apr 20, 2009, 8:42pm, jazz wrote:
Is the new thread coming up, the one in which you (Kerouac) model your various 'ensembles' for the spring season? Hopefully, the photos will include all of your chic footwear and bicycle gear.



Oops. I forget how difficult it is to be ironic online. Lagatta, when I wrote the above, I hadn't read your #6. I was replying to Kerouac's announcement of a new spring fashion thread (#5)and was only joking with him. A masterful failure. Cependant, Lagatta, beaucoup de $/E ou non, je pense que vous etes tres chic!
Posted by BigIain on Apr 21, 2009, 11:43am
I always wear a burka in European cities so as to avoid drawing attention to my appalling taste in shirts
Posted by kerouac2 on May 13, 2009, 8:01pm
If one considers the remarkable number of views that this thread has had (mostly outside guests), it appears that the thing that interests everybody the most is looking at other people.

But why?
Posted by bjd on May 14, 2009, 11:54am
People are more interesting than monuments. How long can you look at the Eiffel Tower?
Posted by bixaorellana on May 14, 2009, 1:58pm

Apr 20, 2009, 8:09pm, lagatta wrote:

I'd like to be able to make some of the pics bigger, but that is beyond my pathetic technical abilities.


LaGatta ~~ You can make the whole page bigger by holding down the Control key (spacebar row, extreme right & left keys) and simultaneously hitting the + (plus) key. Be sure to count how many time you hit it! That way, when you're ready to reduce the page back to normal size, you'll know how many times to hit the - (minus) key while simultaneously holding down the Control key.

Once the page is bigger, you'll have to scroll around to find the photo you want to inspect more closely.
Posted by kerouac2 on Jun 5, 2009, 9:32pm
I suppose I should compare with what people are wearing this year. But I'll wait until July.
Posted by kerouac2 on Feb 27, 2011, 11:33pm
I still find it hard to believe that of all the threads at Anyport, most of which are much better, this is the one that went viral on the internet with more than 7700 views.
Posted by fumobici on Feb 28, 2011, 1:52am
Why are my girlfriend and half the people I was at an afternoon party with now parked in front of the TV watching the Oscars red carpet shows? One could probably write a doctoral psych thesis about it but how presumably more glamorous people look is important. When they wear stuff you like it confirms one's good taste and when they don't it allows one to exult in a feeling of snarky superiority. Or something like that. Maybe.
Posted by onlymark on Feb 28, 2011, 6:19am
Sorry kerouac. It was a fault on my mouse. The left click stuck overnight and kept opening the thread. I had nearly 7000 tabs open on the computer when I got up the next morning.
Posted by kerouac2 on Feb 29, 2012, 7:57am
Congratulations to the next person to click on this thread! It will make you viewer N° 10,000!
Posted by bixaorellana on Feb 29, 2012, 2:06pm
I was wondering why a summer thread had popped to the top. Whoever #10,000 was, he/she didn't post about it. Well, I'm glad I clicked, as it was fun looking at this again.

Also, this thread came about in fairly early days of the forum. The presentation -- a fun-to-scroll montage -- showed what could be done with picture story telling, something validated by 10,000 people.

We never did learn what made this go viral, but it shows how much publicity one small forum can get. So, reminding everyone again ............ please please use the buttons at the top of every page on anyport to share content with people you know via email, & with everyone via facebook, twitter, and other social media. If you will Like anyport's facebook page & support the links there, we can really make this forum grow.
Posted by nycgirl7664 on Mar 2, 2012, 4:44am
Do I get a prize for being #10,025?

People-watching is one of the greatest free activities. Besides looking at what everyone's wearing, I like to imagine where people are from. I also wonder what they are talking about if it looks like they're having a particularly animated conversation. Like the guy wearing the peace sign shirt, a few rows from the bottom on the far right. Seems like he's saying, "I don't know, Dad, things were going great and then she just stopped calling me for no reason!"

Anyway, congratulations on going viral, Kerouac. Thanks for bringing us this entertaining photo essay, along with the many, many others you contribute.
Posted by kerouac2 on Mar 2, 2012, 6:27am
I made several of these reports, but they got really tedious after awhile. However, after a two year hiatus, I think I might do another one this year when the weather improves.
Posted by mich64 on Mar 2, 2012, 5:24pm
My sister, who we are taking to Europe this fall for her first visit, began asking for fashion advice when she was visiting me last month. I told her the clothes she wears to the office each day will be perfect. She has a natural casual chic style, she will feel quite comfortable during the day and evenings.
Posted by JorjaS on Apr 26, 2012, 4:12am
Your article is spot on!
I went to Paris last year with my hubby as part of our honeymoon. I never asked advice on what to wear. We wore what was comfortable, plus it was our trip which we paid for so we did not take into consideration what people would think.

We had an awesome time!! People in Paris were lovely to us. I think they are more concerned about the mannerisms of tourists than they are of their dress code.

Cheers.

PS. We found some great summer clothes on www.summerdresscode.com