Topic Summary
Posted by nycgirl7664 on May 16, 2012, 6:25pm
Last night, the Metropolitan Museum of Art hosted a viewing party for their exhibition Schiaparelli and Prada: Impossible Conversations. This event was open only to college students, and being a senior, I decided to take advantage of these things while I still had the chance.




The exhibition, consisting of over a hundred designs and accessories by Maria Schiaparelli and Miuccia Prada, explores the similarities between these two Italian female designers from very different eras. Unfortunately, the museum has a strict no-photo policy for special exhibitions, so I was only able to snap a few blurry, poorly framed pics. I usually follow the rules to a T, so this was the most I could manage before the fear of being chastised finally stopped me.

A Prada skirt embellished with fractured mirrors.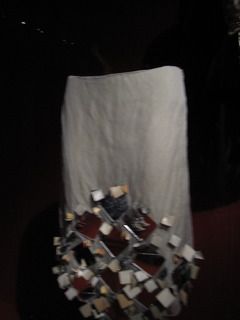 An embroidered Schiaparelli top and striped skirt. Schiaparelli was famous for the hue that she dubbed "shocking pink."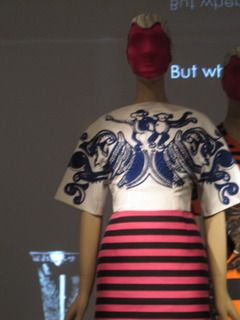 An embroidered Schiaparelli gown.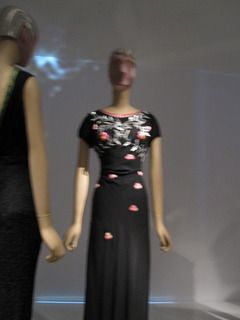 An ornate Prada creation with pressed bottle caps sewn onto black silk. Wish I took a better picture, it looked so lovely in person.

In the background photo is a hat that Schiaparelli made in collaboration with Salvador Dali. She ran with the Surrealist crowd in Paris. This particular room (which, of course, I didn't have the nerve to take a picture of) was a cleverly Surrealistic funhouse of mirrors and blinking photos. That's right, the models in the projected photos actually blinked at you!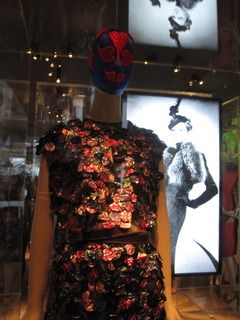 It was a delightful exhibition and I highly recommend it to anyone who is going to be in town in the next few months. Don't let my bad pictures stop you!

Once I left the exhibition, I was allowed to snap away to my heart's content. Here's a poster in the gift shop of Schiaparelli's famous "shoe hat," which is on display.




I wandered around taking pictures of the fashionistas who got dolled up for the evening. The theme of the party was "Waist Up/Waist Down," in honor to the two designers. Schiaparelli dressed women who attended fancy dinner parties and needed to impress while seated, so she focused on elaborately detailed bodices and jackets, as well as whimsical hats. Prada, in contrast, has an affinity for drawing attention to a woman's lower half through eye-catching skirts and sexy shoes.

This FIT student, wearing her own design, paid homage to Schiaparelli.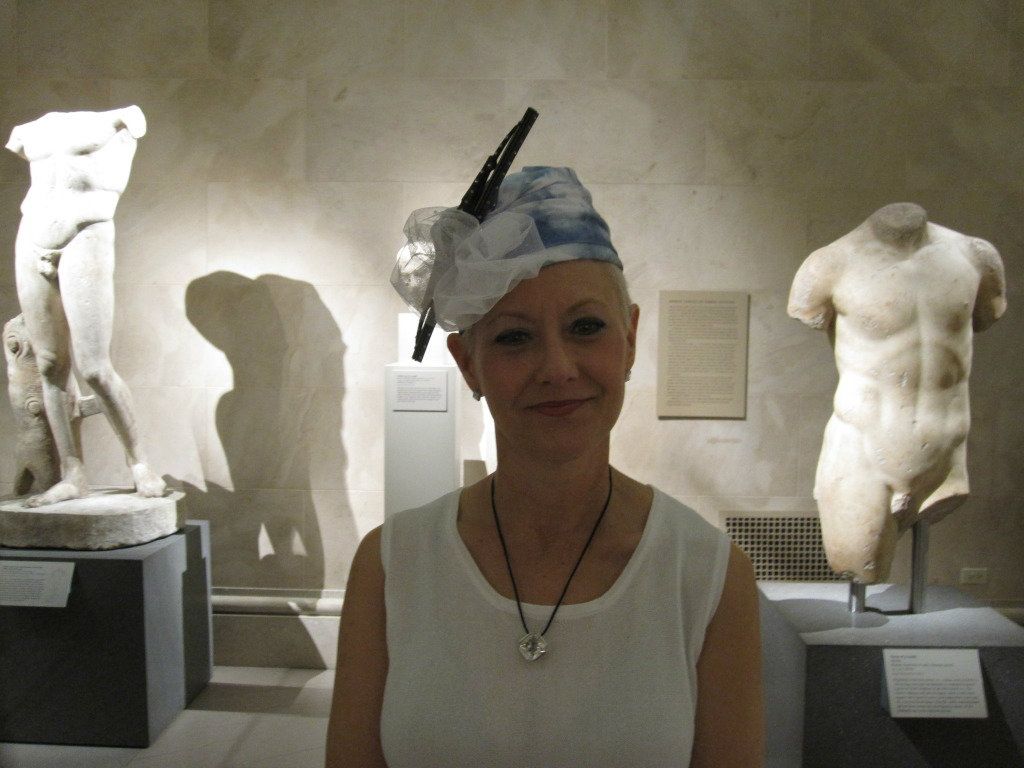 These girls also went with the "Waist Up" theme, embracing trends from turbans to fascinators.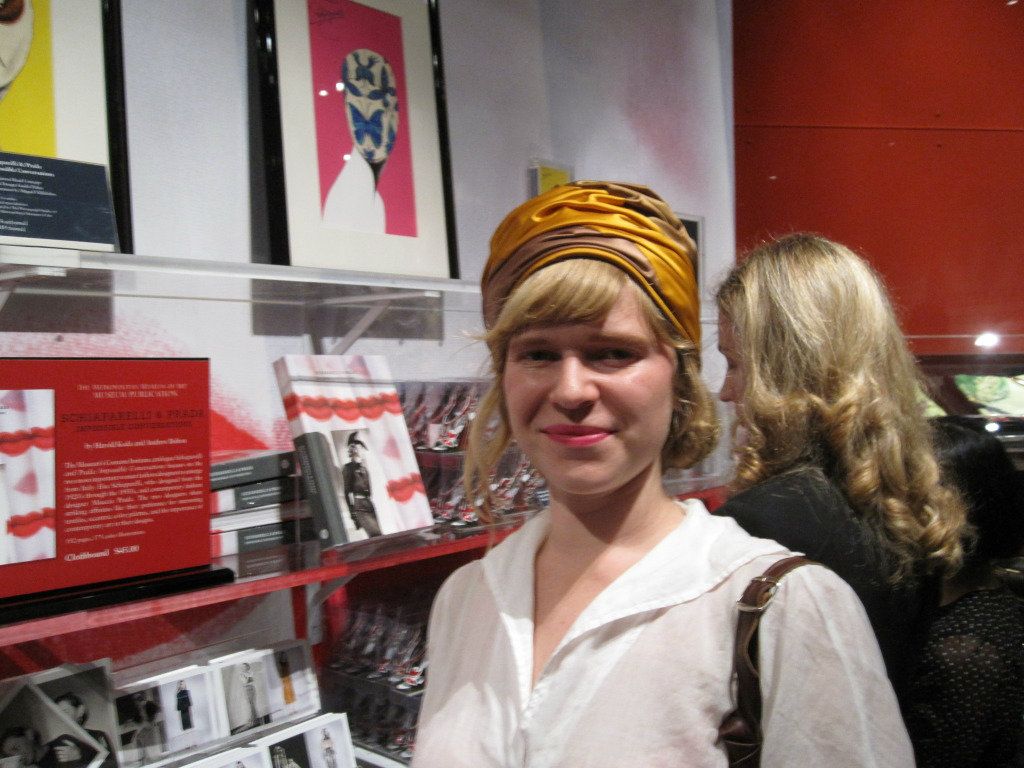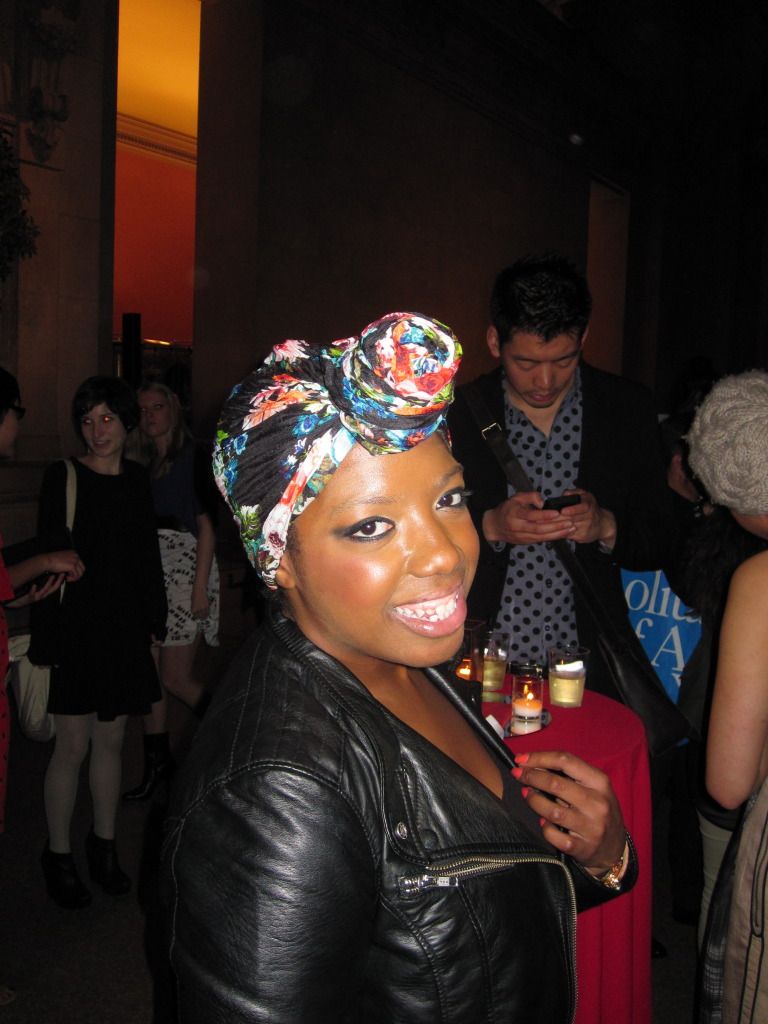 At first glance, this young lady seems to be going for the "Waist Down" theme with her lovely, voluminous skirt...




... but an alternate view of the dress draws the eyes to her back. Well done, she hit both themes in one shot!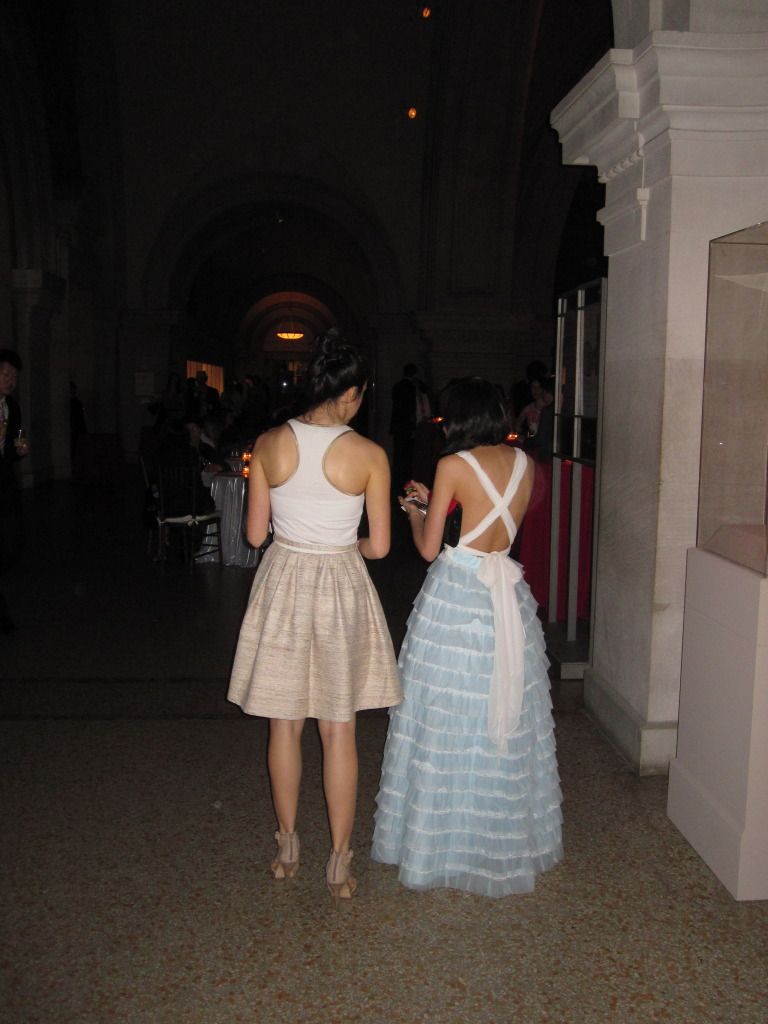 A few guys got into the spirit of things, such as this daringly coiffed young man.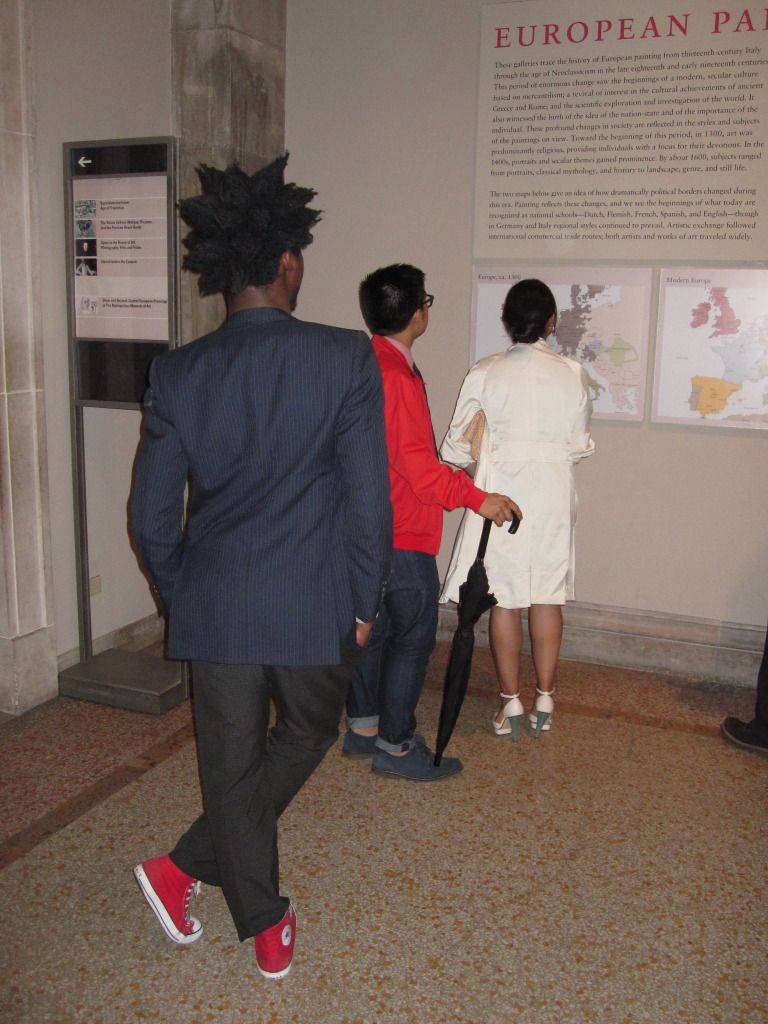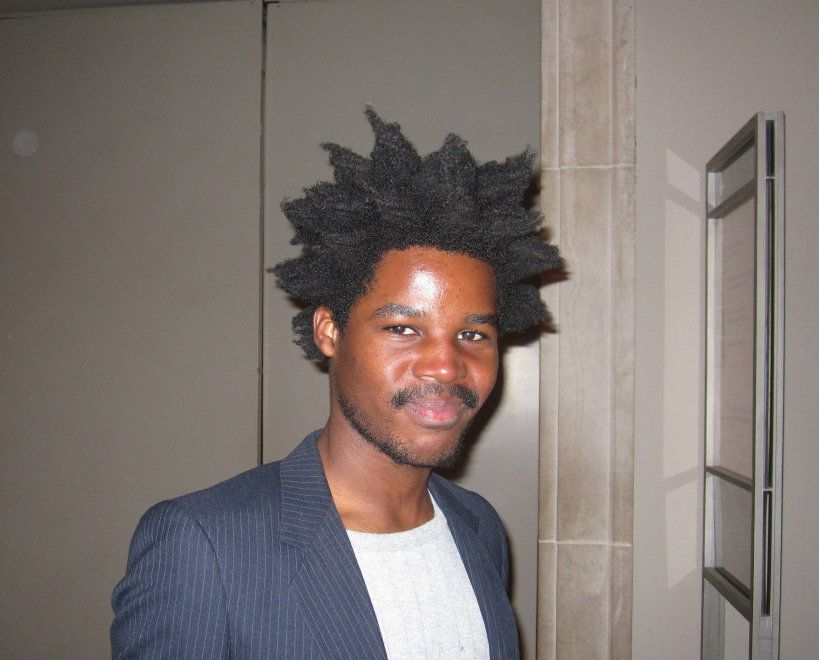 Posted by lola on May 17, 2012, 2:21am
What a fun party. Thanks for taking us along, NYCG.

I love that oriental girl and her fascinator.
Posted by bixaorellana on May 17, 2012, 6:21am
Oh, I'm jealous ~~ that looks so interesting & fun. (& I coulda gone. I'm a senior, too!)

I kiss the hem of the garment of that FIT student with the windshield wiper hat. Pure brilliance!

Posted by nycgirl7664 on May 17, 2012, 4:28pm
Bixa, it's a fun hat, isn't it? And she wears it with an aplomb that I could never pull off.

Lola, I would highly recommend the Met to your son when he comes, even if he's not interested in women's haute couture.

The Met really pulls out all the stops on special exhibitions during the summer. There's a new installation on the roof called Cloud City that visitors can walk on. Looks fascinating.
Posted by nycgirl7664 on May 17, 2012, 4:44pm
A few more pics.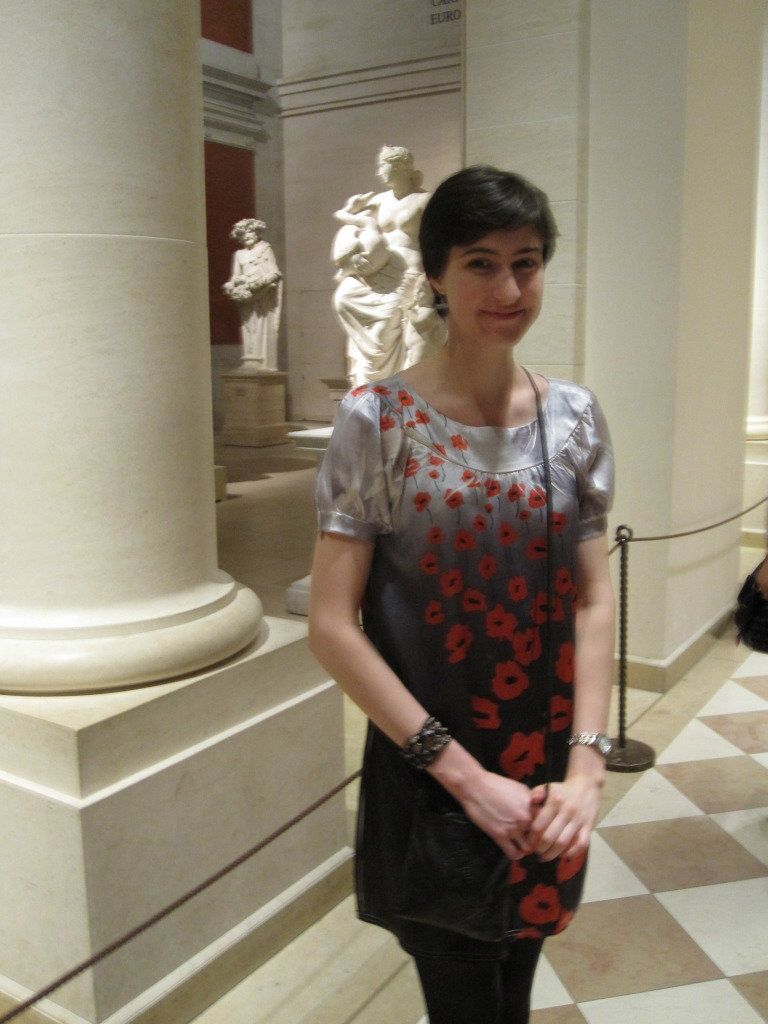 There were candlelit tables set up for schmoozing and complimentary snacks were at hand. Modestly priced wine was available, but there was a two-drink limit. I guess it wasn't that kind of college party!




Designs from the collection were projected onto the wall.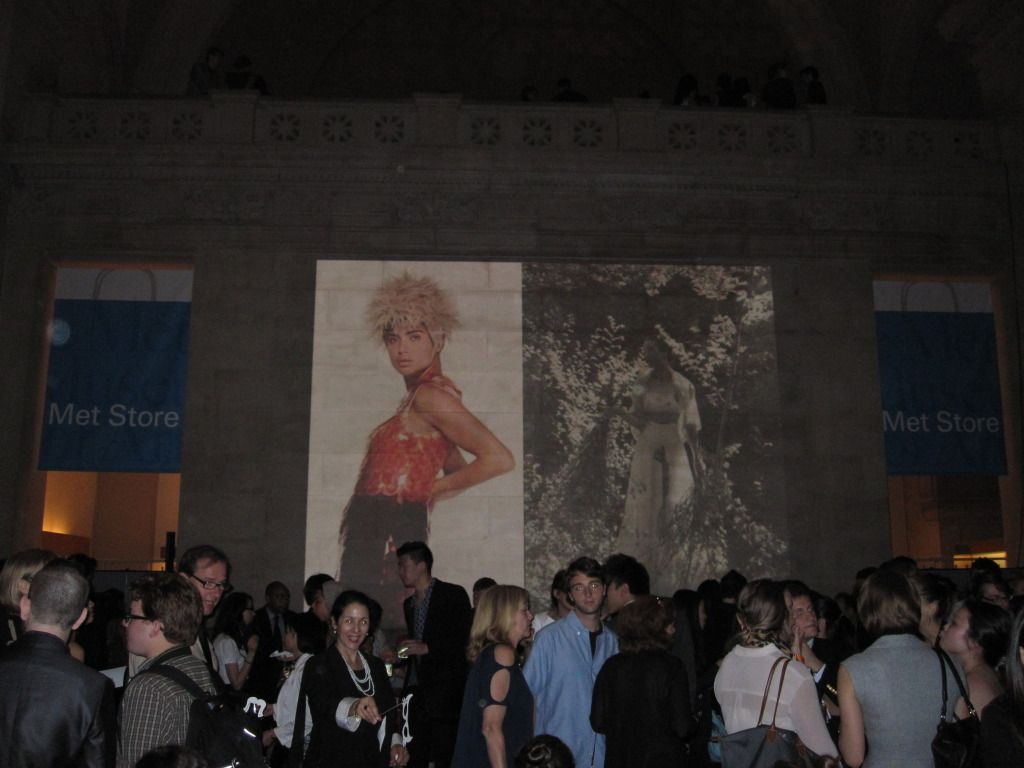 The DJ spun some catchy tunes while a couple of exhibitionists danced with abandon.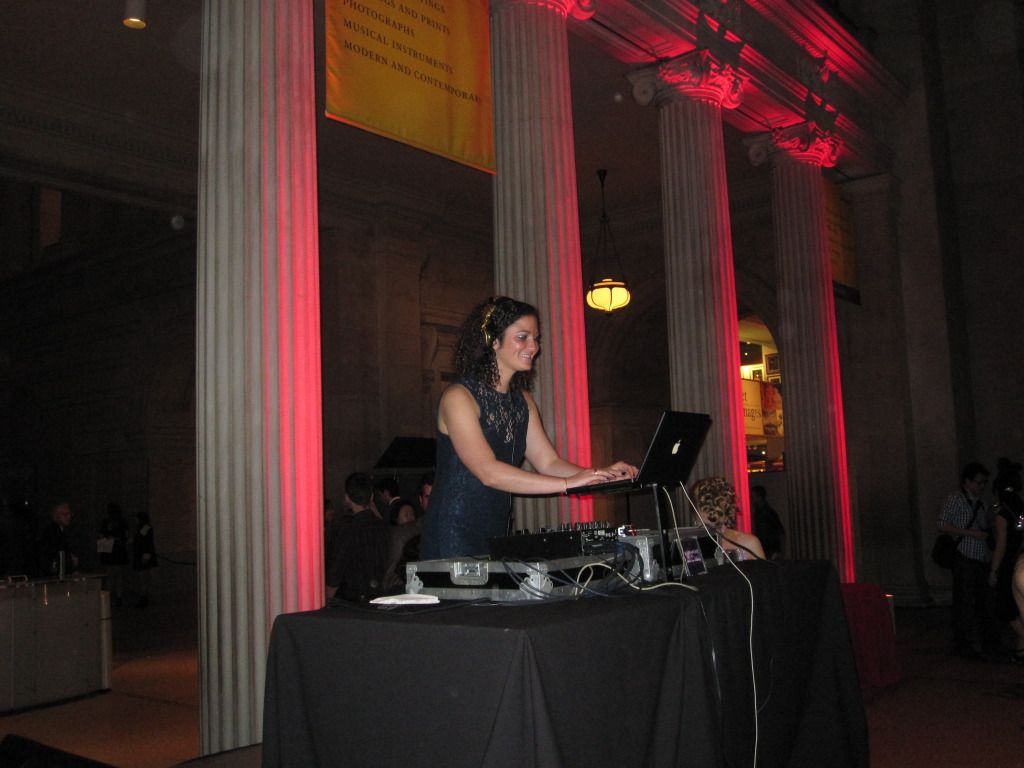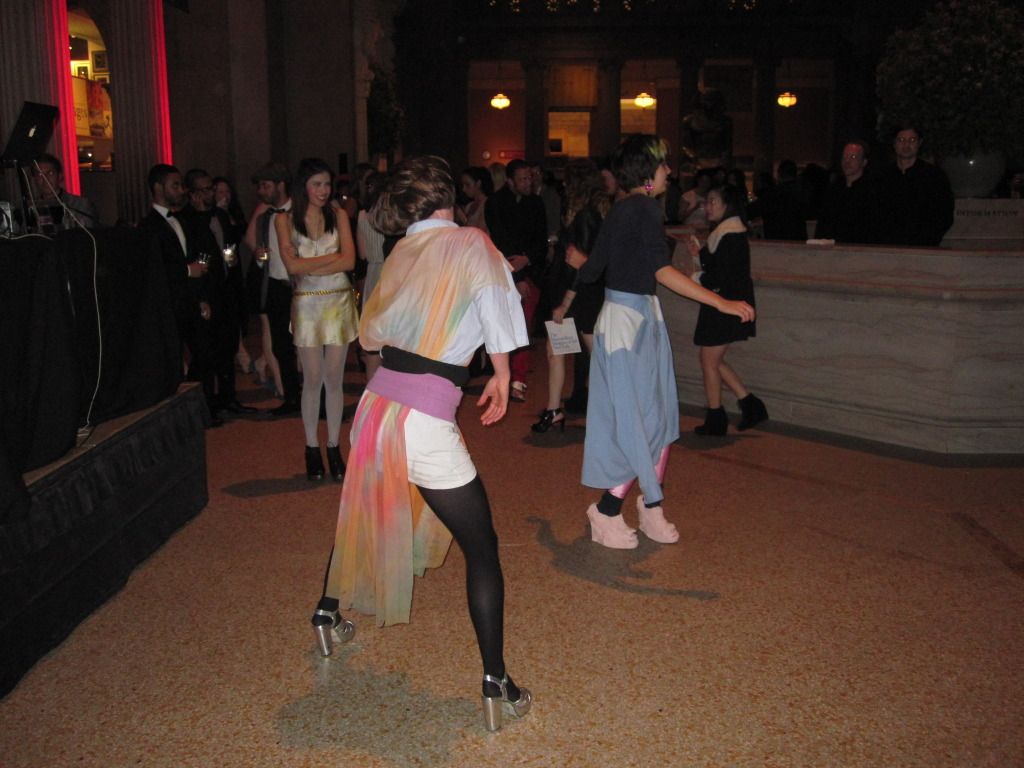 You can't really tell from the photo, but this girl had an ant print all over her dress. Très surréaliste!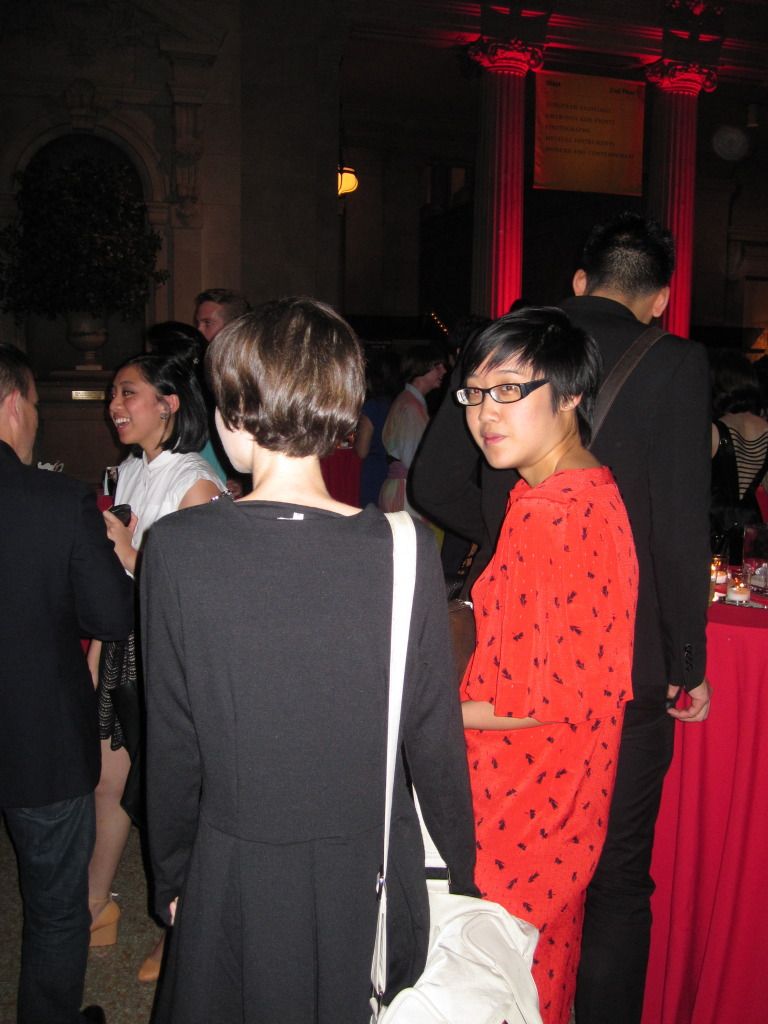 Upstairs there was an arts and crafts table where visitors could make their own accessories.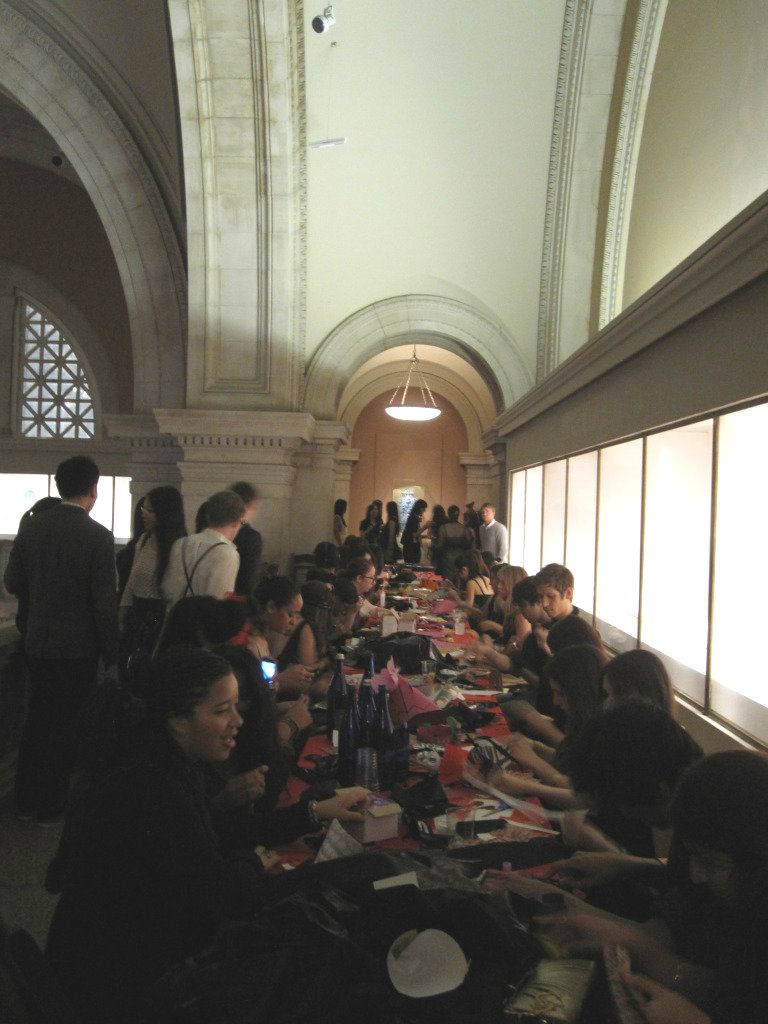 The view from the mezzanine.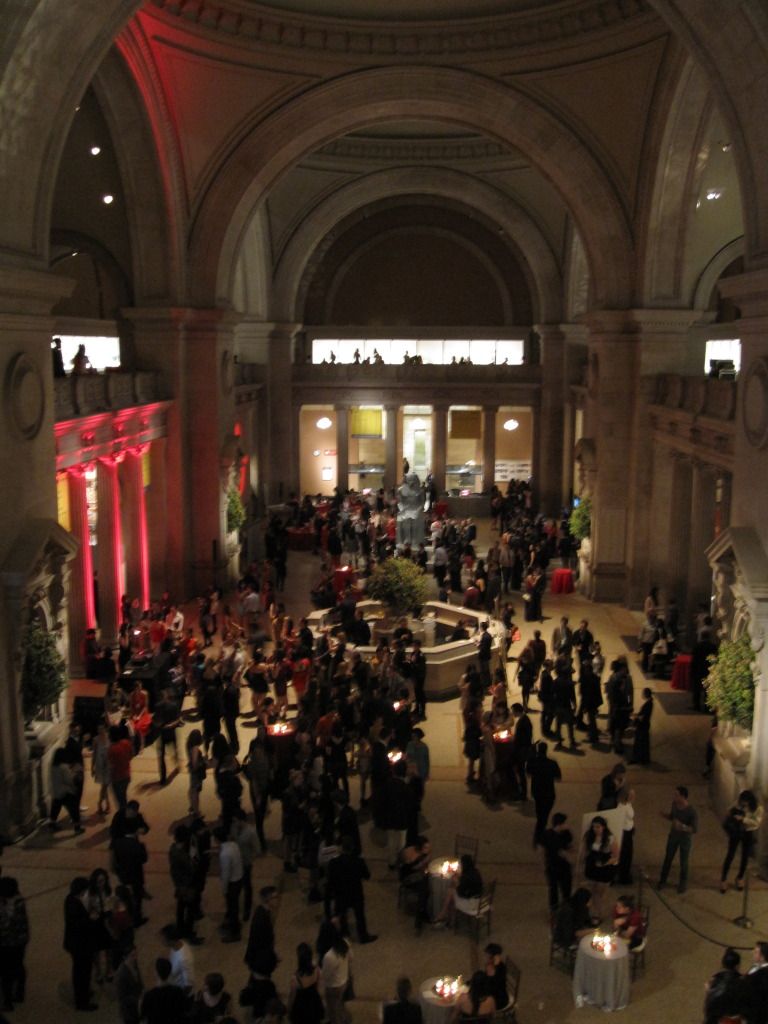 Well, that's about it! This was a very fun way to spend a Tuesday night. I'll try to go to the Met's next college party, which I heard will be for an Andy Warhol exhibition this fall. Should be interesting!
Posted by jazz on May 18, 2012, 8:01pm
Looks like a great night, thanks! Schiaparelli is interesting….her close association with Dali etc...... the 'lobster dress', the colour, 'shocking pink', the shoe hat etc. She and Chanel were close rivals in their time. Your thread led me to exploring the relationship between the two. I was surprised to see that Schiaparelli was only 7 years younger than Chanel. Of the two,( for me), Chanel was far more significant, not only in terms of women's clothing, but how women of the 20th century came to express themselves.
Posted by lugg on May 20, 2012, 6:12am
It does look like a fun night, NYCgirl. Loved looking at al the gorgeous young people and their clothes as well as the clothes of the designers. My favourite though is the bottle top dress
Posted by casimira on May 20, 2012, 3:43pm
What fun !!
I remember reading the piece about this in a recent Vogue magazine.
I absolutely love the shoe hat featured in the poster !!!
Some cool stuff!! Thanks NYC girl!!
Posted by auntieannie on May 20, 2012, 4:16pm
Nice one!
Posted by nycgirl7664 on May 20, 2012, 5:40pm
Thanks, everyone!

Jazz, the Met had a tremendous, fascinating exhibition on Chanel years ago. It was fascinating and really highlighted what a unique designer she was.

It's true that the looks that Chanel pioneered (the little black dress, ballet flats, quilted handbags, etc.) are far more influential and enduring than Schiaparelli's designs. However, I think Schiaparelli was a bit more playful. Unfortunately, her house closed and so she doesn't have a modern-day Karl Lagerfeld to continue her legacy.