Post by kerouac2 on Apr 9, 2009 17:37:39 GMT
Chaim Soutine is the sort of artist with whom I was vaguely familiar, without really being able to place him -- unlike Picasso, Dali or Monet, for example.
He was born in Belarus in 1893 and died in Paris in 1943. One of his best friends was Modigliani, who died of tuberculosis in Paris in 1920 at age 35. In 1939 he was living in the same building as Henry Miller, who mentioned him in his journal.
In any case, he was a strange man. He is one of many artists whose works were not fully appreciated until after the war.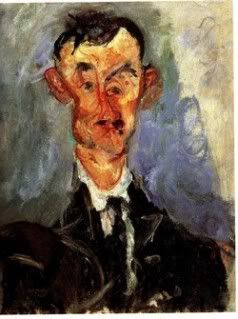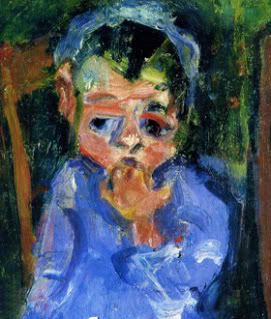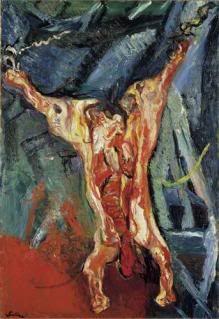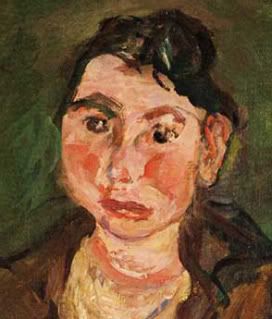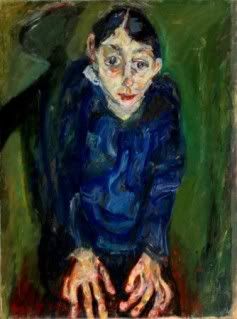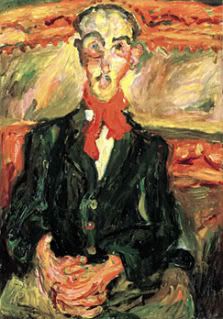 This is what Soutine looked like.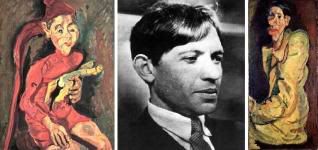 So, why am I mentioning him? It is because of this episode of his life:
Soutine would take on and discard women friends with heedless haste. An affair with a Russian Jewish model produced a daughter, but he refused to support the child.
His daughter is still alive, and I see her every day. She lives in the same corridor as my mother, in a nursing home in Paris. She paints in her wheelchair (the wheelchair is recent, because she was still walking with a cane last year), and her room is full of canvases.
She is penniless, because she received absolutely no money from her father's works, which grace museums around the world. Nevertheless, she is a charming woman, always polite and friendly. Life just never goes the way you expect.