Post by kerouac2 on May 2, 2009 19:58:29 GMT
The Canal Saint Martin is one of the most beloved things in Paris, yet it only gets a passing mention in the guidebooks, since it is not an official monument and is located in the more working class areas of Paris. Nevertheless, it was well presented in the film
Amélie
, where she came to skip stones on the water and lament her life.
I recently took some photos of the canal, and maybe I can interest a few people in going the length of the canal to see it for themselves.
Obviously, in the center of Paris, it starts from the Seine. There is a lock permitting access to the river, but the first basin before the official start of the canal is called the "
Bassin de l'Arsenal
" which is a port for pleasure craft. They are only allowed to remain there for a limited time, but I would not be the least bit surprised if bribes or other methods allow influential people to remain moored there indefinitely.
One of the first views that a lot of people get of the
Arsenal
is through the windows of the Bastille metro station on line 1. This is the one and only place that line 1 peeks out into daylight.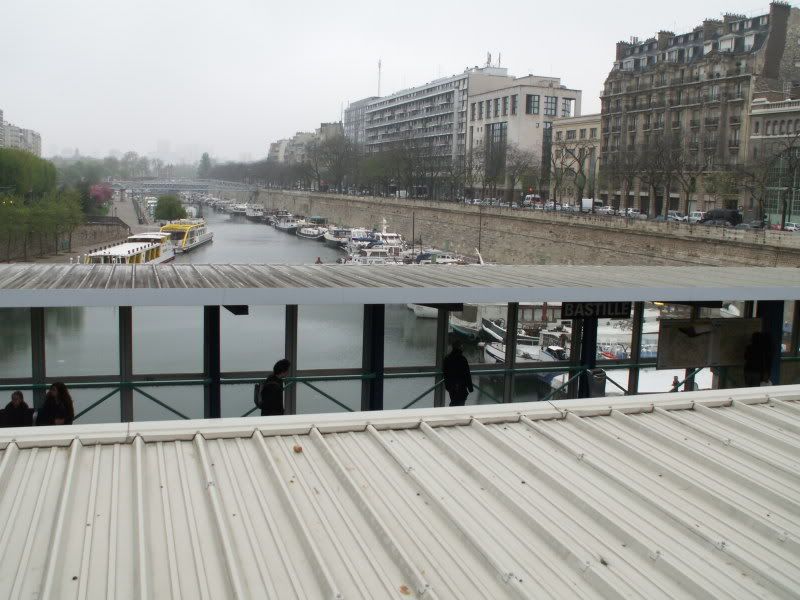 Ramps take you down to the pleasure craft port.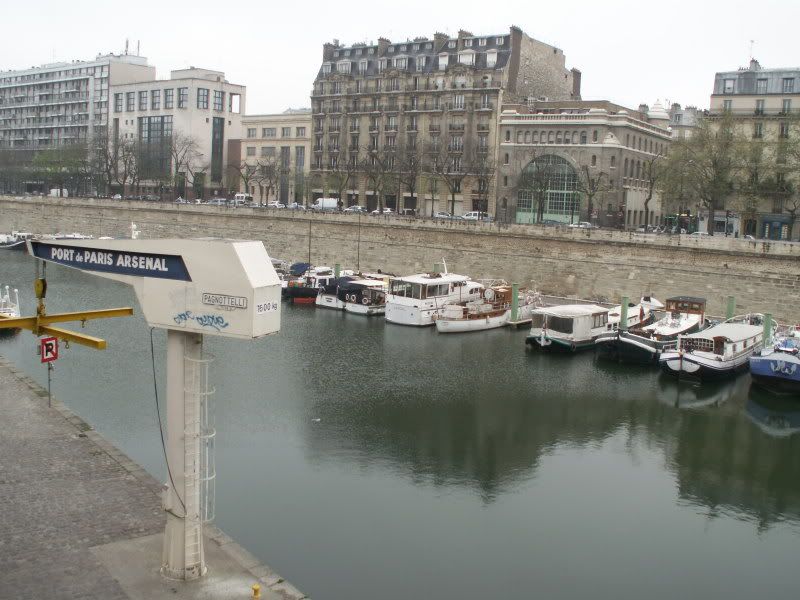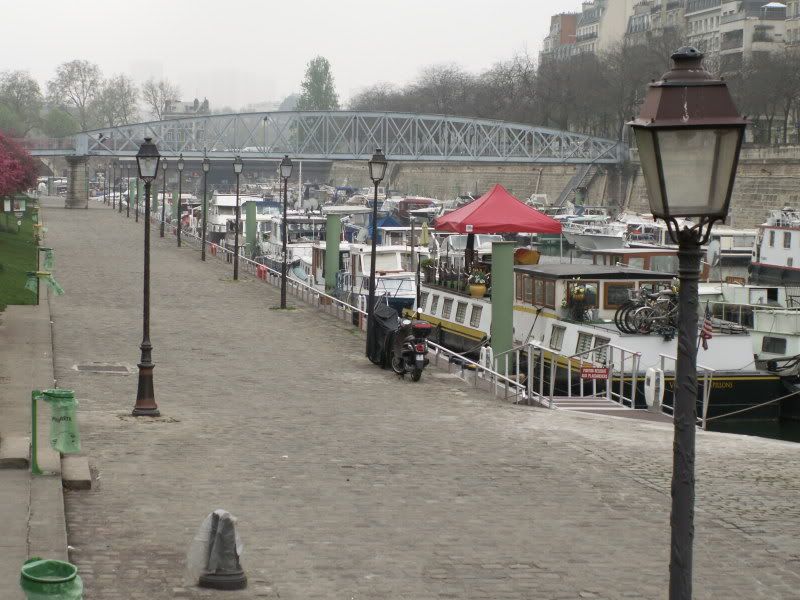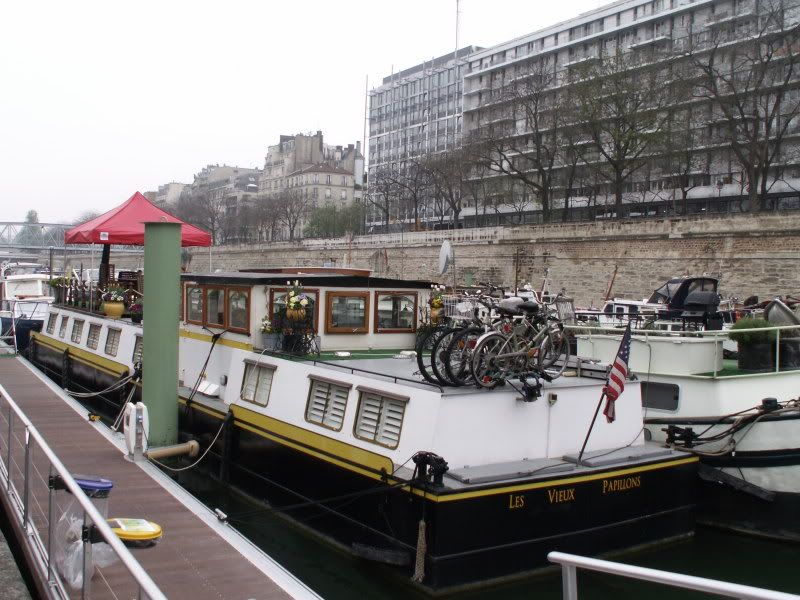 I was there in April when the gardens alongside the basin were just beginning to blossom and grow.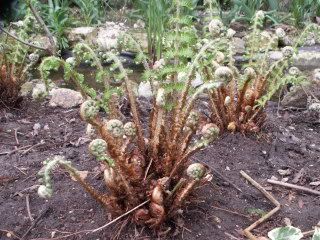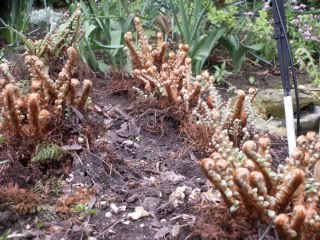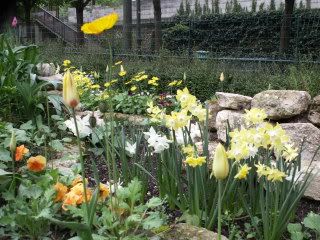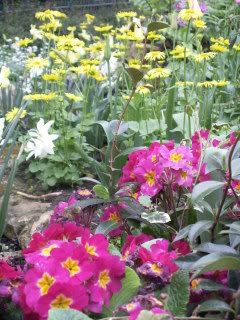 There are also some cafés and restaurants which create a nice change from the urban madness at street level.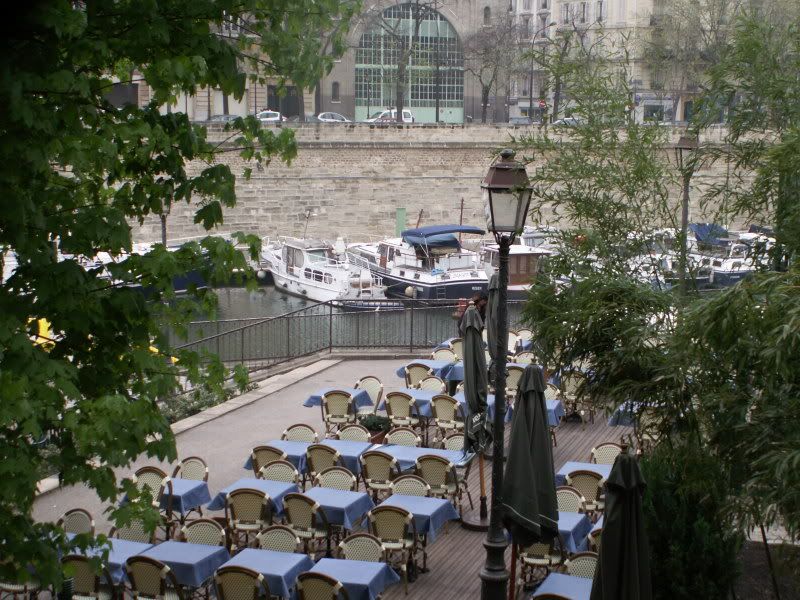 However, one of the most interesting aspects of the Canal Saint Martin is that it disappears for more than 2 kilometers beneath the streets of Paris at Place de la Bastille before emerging again.
This is one of the best and most mysterious elements of the pleasure cruises that one can take along the canal.
Here is where the canal disappears. The line 1 metro station is just above it.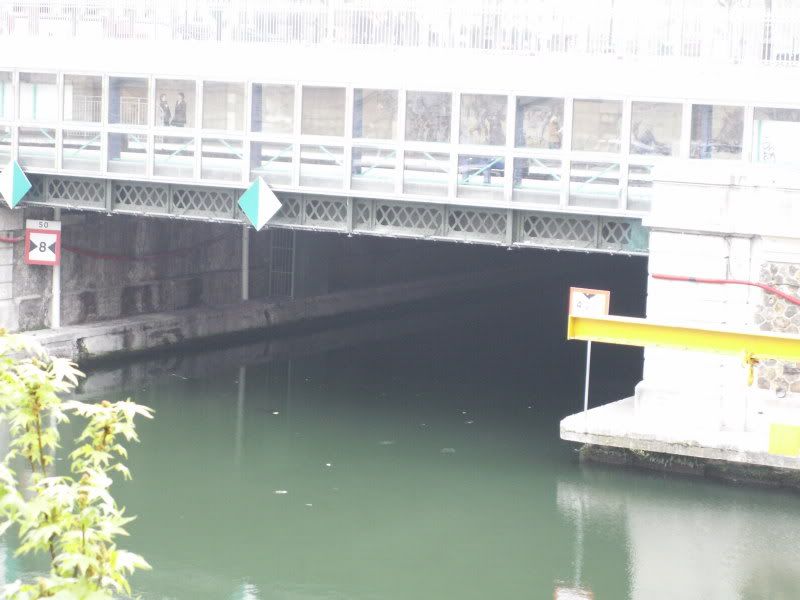 The canal is not allowed to suffocate under the streets, however. There are numerous skylights all along the 2 kilometer section.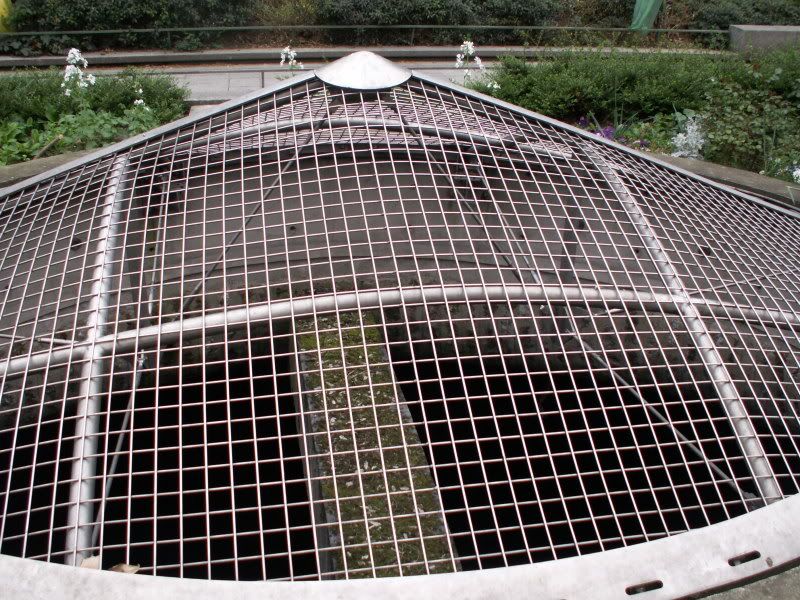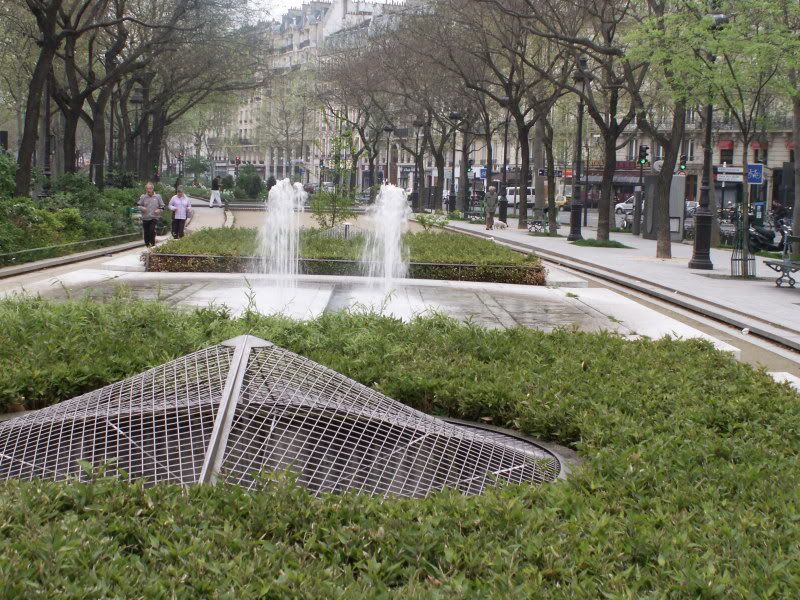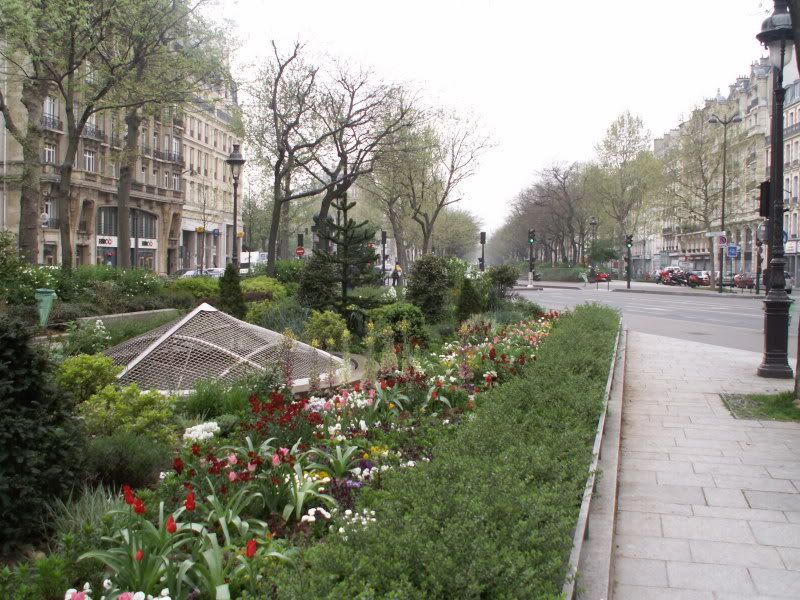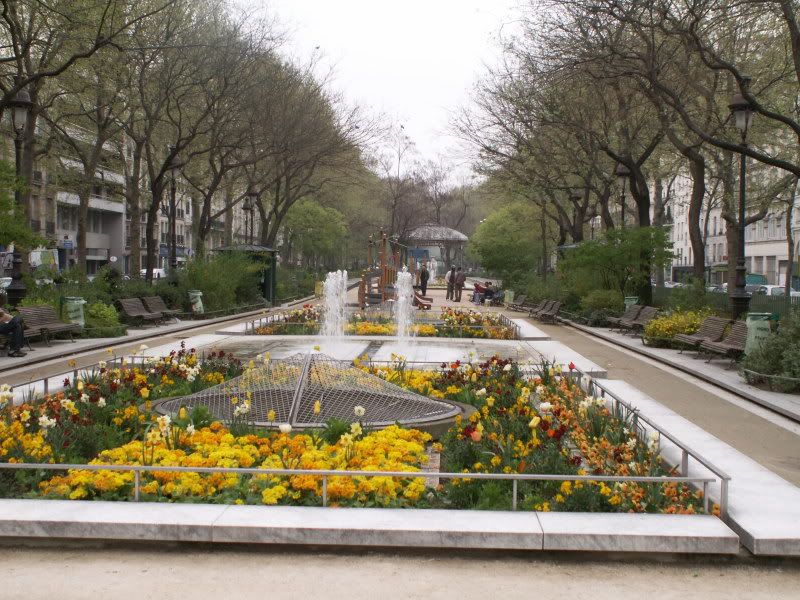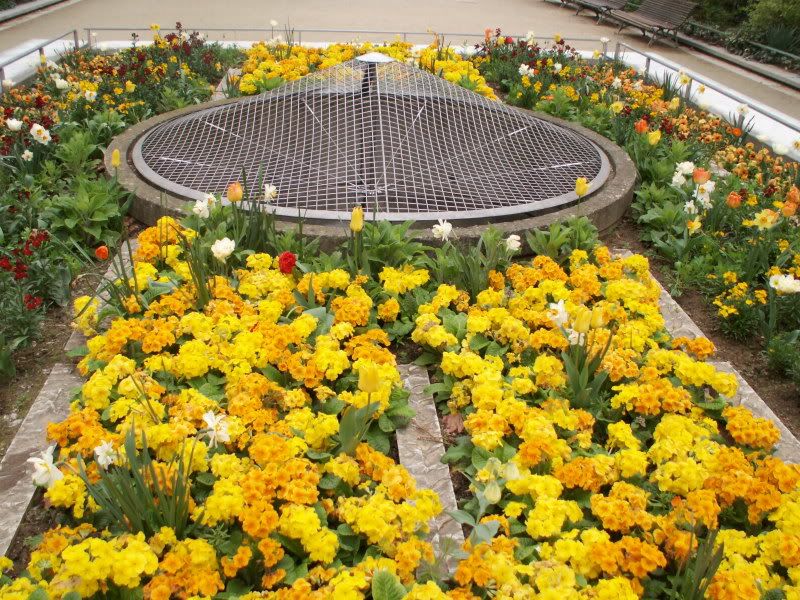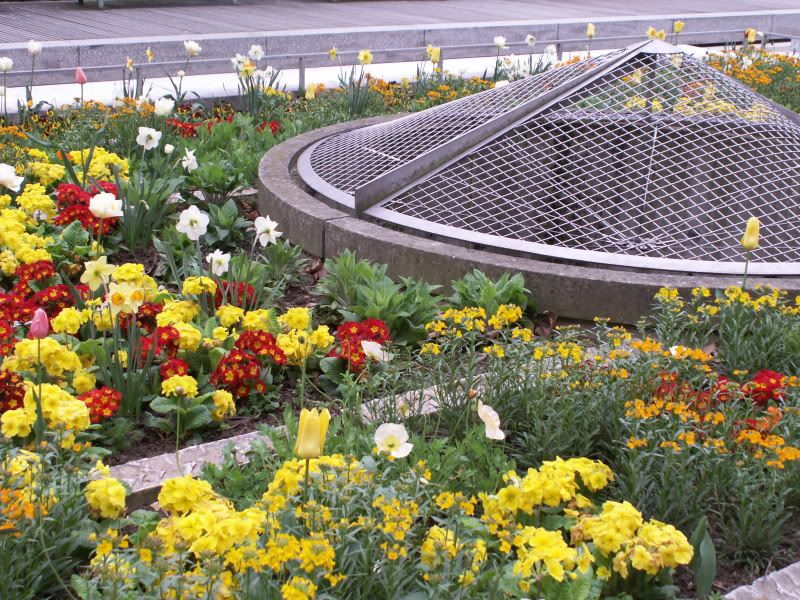 (to be continued)