Post by kerouac2 on Jun 13, 2009 15:20:10 GMT
I may be doing overkill by posting yet another series showing Paris as a small village instead of the wondrous sophisticated place that people want to see, but I feel the need to post this photo essay because it is a microscopic area that I never imagined existed until just a few weeks ago. Considering that most people think I should change my career to taxi driver due to my knowledge of all parts of Paris, it can be considered amazing that I had no idea that this little sector existed for the first 37 years or so of living in the city.
"La Campagne à Paris" (Country Living in Paris) isn't even all that old as Parisian dates go. Even though a plan was drawn up in 1906, it wasn't until after World War 1 that the project was built. It wasn't inaugurated until 1926. It consists of 92 houses for the working class, on top of a flat steep hill in total isolation from the rest of the city. Just one narrow street goes up there and all other access is by steep stairways.
The "Campagne" districts consists of just two streets -- rue Irenée Blanc and rue Jules Siegfried.
For those who know Paris a trifle, it is near Porte de Bagnolet in the 20th arrondissement. Absolutely nobody ever goes there unless they live there, neither Parisians nor tourists.
Yet just on the other side of the
périphérique
(the circular expressway around Paris) in the suburb of Bagnolet, there is a large shopping mall and the principal Paris bus station for international routes -- so tens of thousands of people pass close by every day while having no inkling of this area.
It is so quiet and so different up in the
Campagne
that the first thought that struck me was "this is just like the village in The Prisoner" -- it could be closed off and locked up with the greatest of ease.
I myself discovered it early one morning driving around at random when I saw some mysterious stairs leading.... apparently nowhere.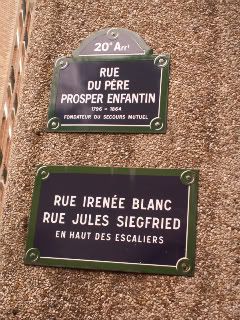 The state of disrepair of the stairs intrigued me even more. I instantly parked the car and went to investigate.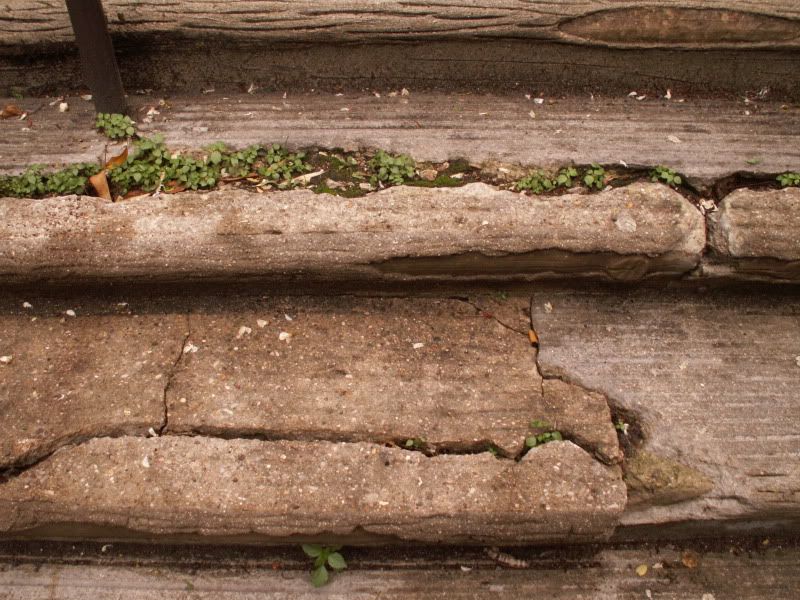 I huffed and puffed my way up and looked back to see what I had done.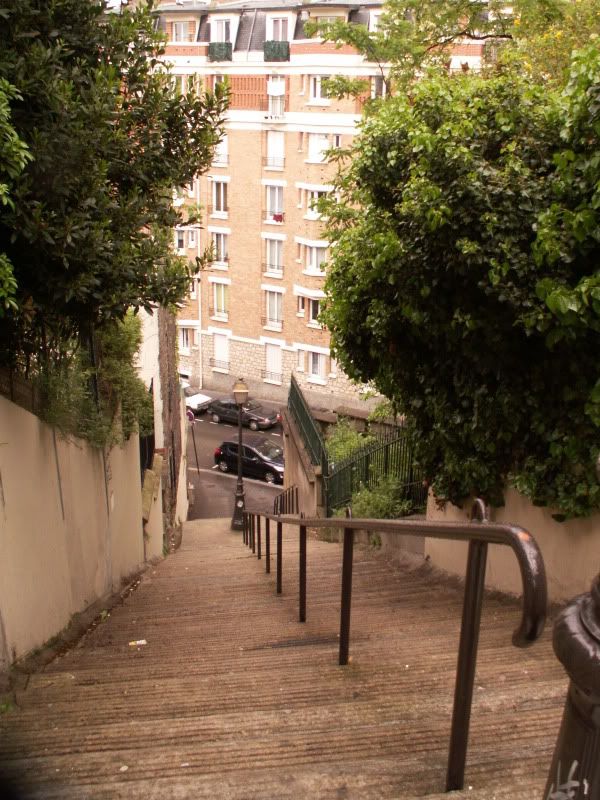 What on earth was up here? Why did this area exist?
(to be continued)