Post by kerouac2 on Feb 21, 2009 8:08:05 GMT
Marie Morel is not one of the grand masters. She is a fascinating woman who lives in a small village with her children. Yet her works are regularly exposed in galeries and museums, normally not big places because her works are intimate and you need to be able to lean close to them to see all of the details.
I have corresponded with her for more than 20 years and met her once, in her village. Champagne was brought out and I was shown her workshop, and she gave me one of her paintings, which had recently been exposed in a museum in Reims. It was quite surprising, because the subject of the painting was me.
Marie Morel first became famous with the French postal system. She started with
mail art
- decorated envelopes which break all postal rules but which most postal systems have learned to tolerate. I got this example off the internet: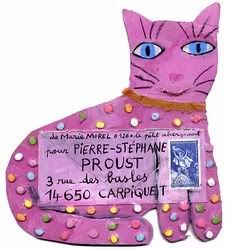 I myself have received about 30 envelopes like this, sometimes made out of wood, sometimes with a big hole through the middle, with metal keys glued on or moss or glitter or doll eyes... and decorated in infinite detail, front and back. The post office treated all of these treasures with inhabitual tenderness.
I will try to scan some of my own and post them here.
She also does paintings of all sizes, on all sorts of subjects with no taboos.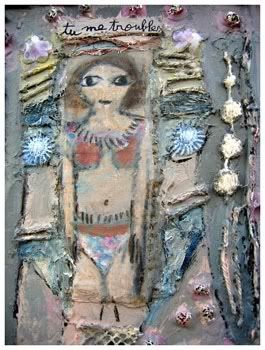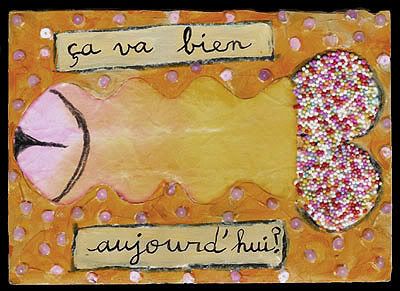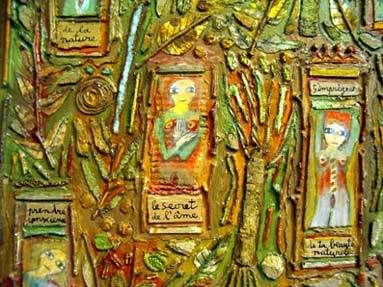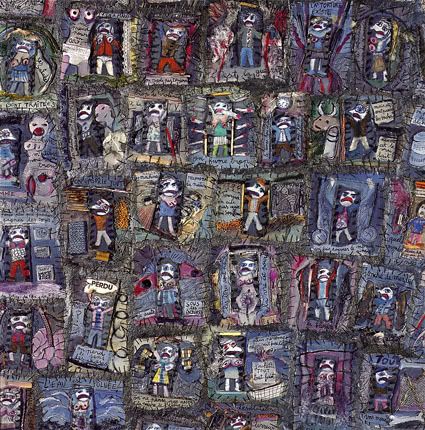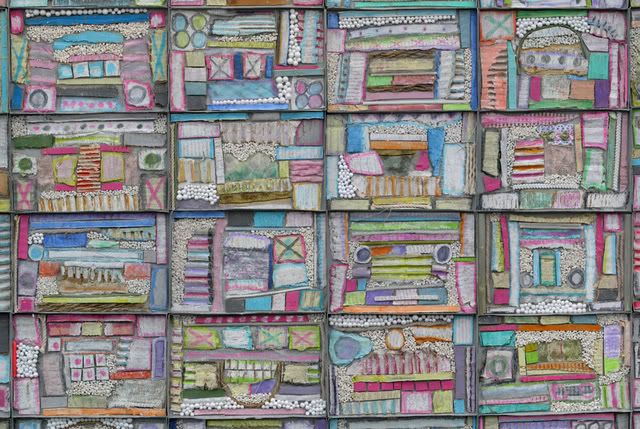 Some of her works are hilarious and others very sad. Her mood of the moment is very clearly reflected in all of her work, and there was much new joy after the birth of her children.
This is her workshop.
And this is Marie Morel, my secret unusual friend.