Post by kerouac2 on Nov 9, 2010 16:48:12 GMT
I was just walking around today with no real objective. It all started out by walking to the Labor Relations Tribunal, to get information for my upcoming activities (but that's another story

), and then I just kept walking in the rain, along the Canal Saint Martin, and then the Hôpital Saint Louis (more about this coming up soon), on to Belleville, and then I found myself at the foot of one corner of the park. (That's my excuse for not having a photo of the main entrance.)
I started climbing, but the impulse is always to look behind to see how much you can see. Not much yet.
Then I was in the park and following the paths going up. Along the with Parc de Buttes Chaumont, the Parc de Belleville is the steepest.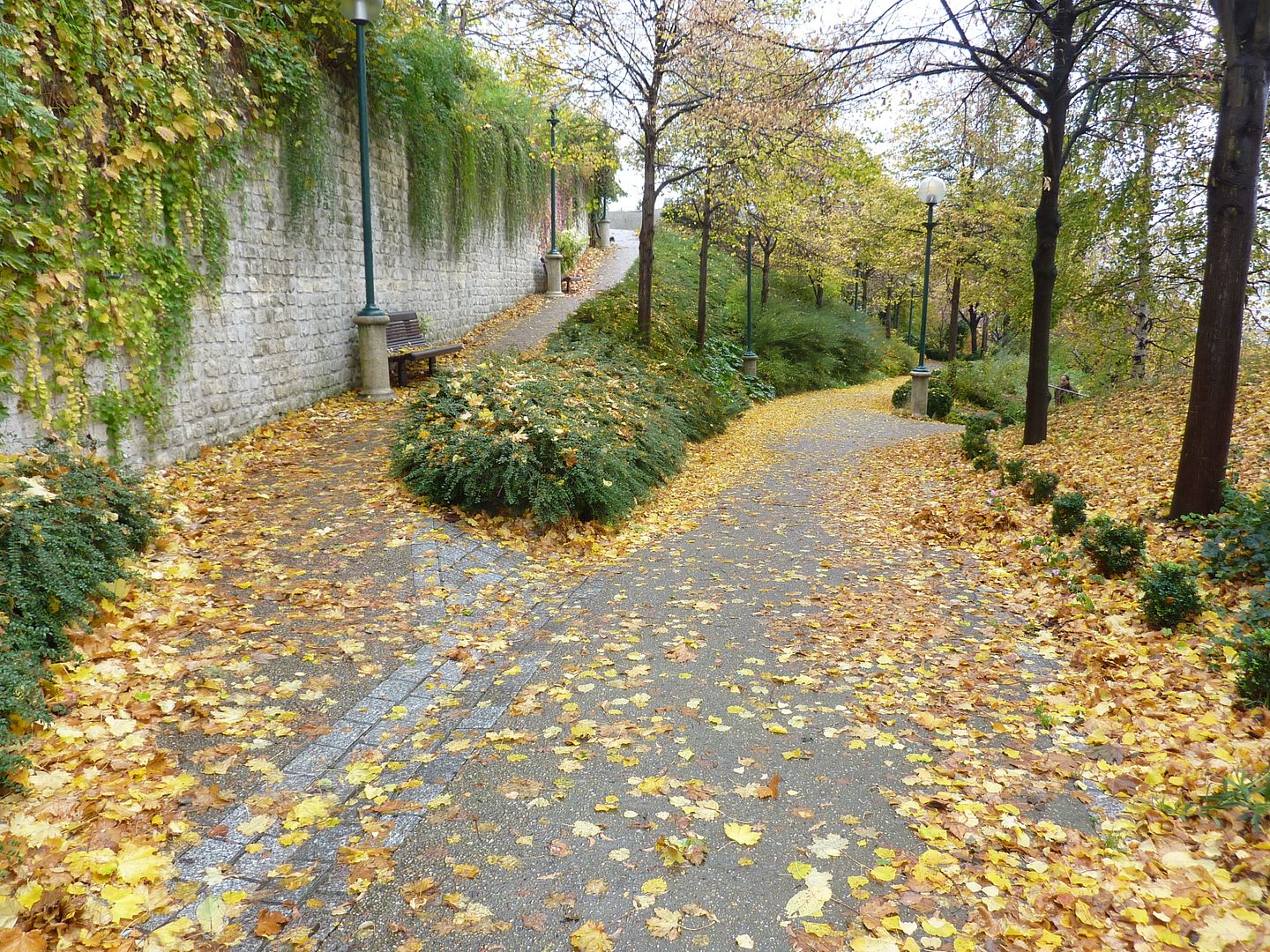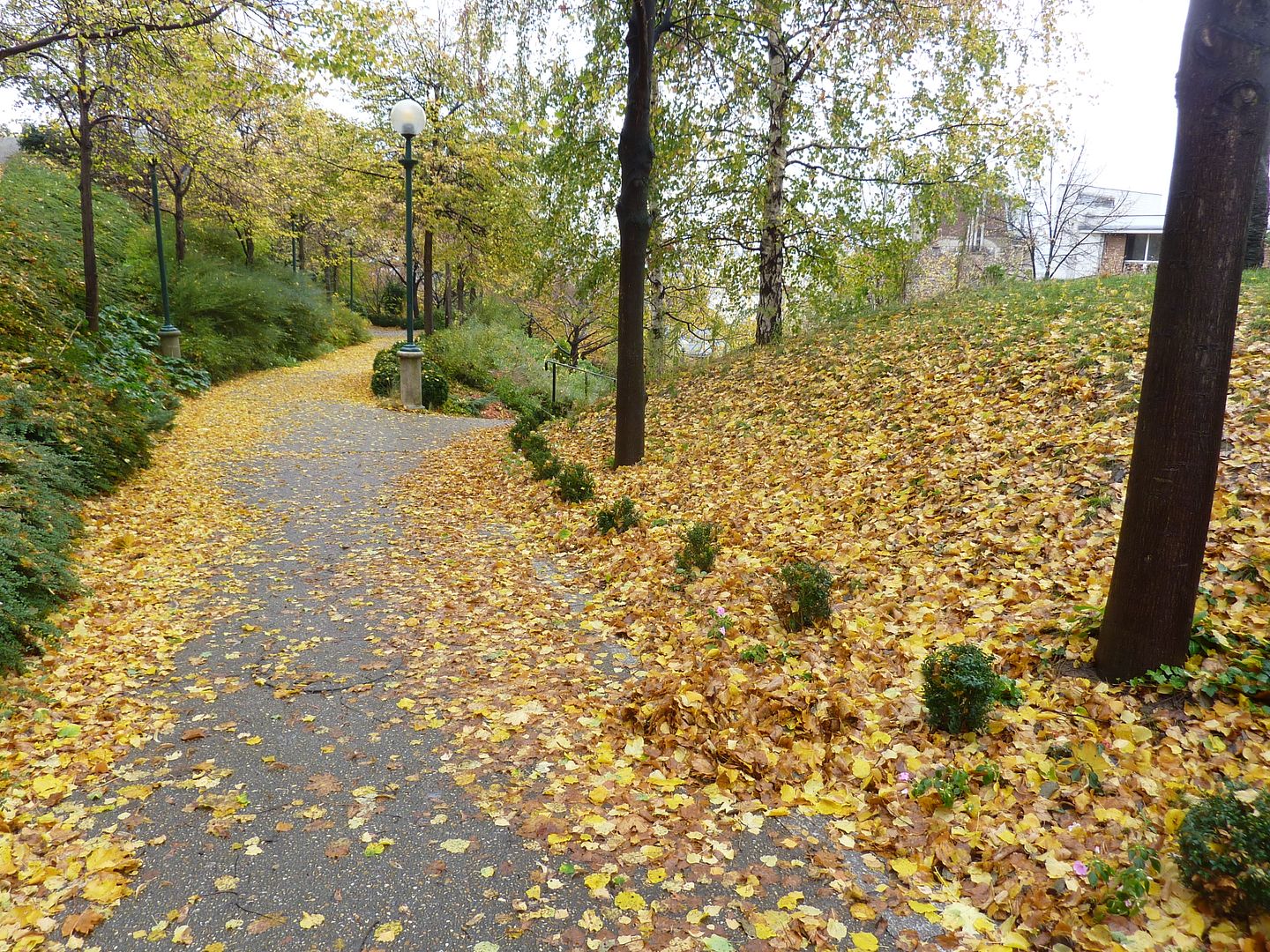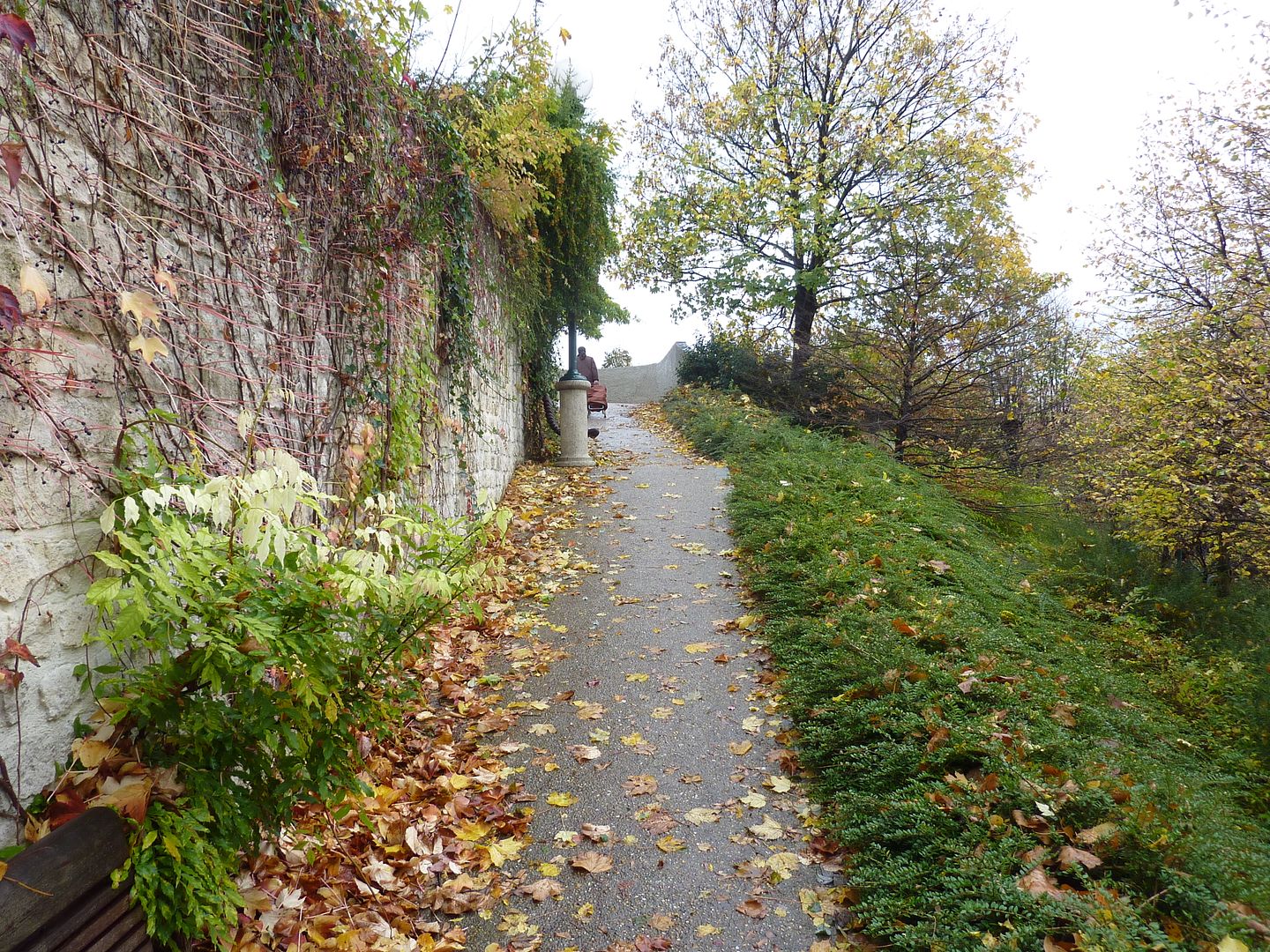 The benches were very nice but perhaps not so inviting in the November rain.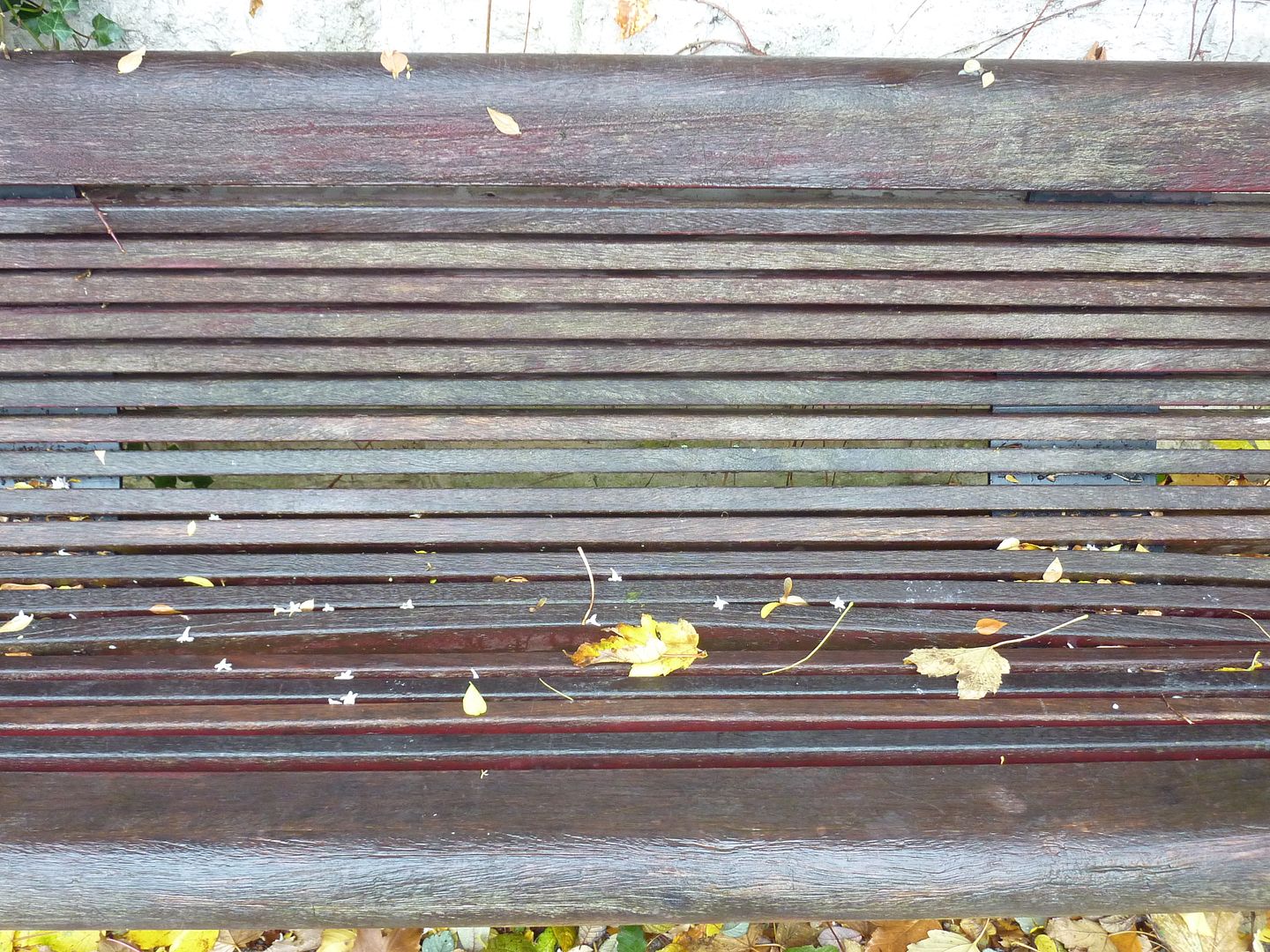 Ever since I started hanging out on travel forums, I realize how much of Paris that visitors are missing, just because they want to stick to the center. This of course should not surprise me, because that is pretty much what I do in most cities that I visit if I am not renting a car.
But what brought it to mind was that here I was in an integral part of Paris that tourists would never find, because a lot of them were in sight of where I was, but it seems so far away.
Can you see what I'm talking about? Maybe a little zoom will help.
It was an absolutely perfectly atmospheric day to be where I was, but anybody at the Eiffel Tower would find it dismal, misty and disappointing. Knowing that lots of people have only one day when they can visit the Eiffel Tower, even if the weather is totally shitty, is a bit depressing. They couldn't even see the Parc de Belleville from where they were, just a grey blur in the distance. And even if they saw it, so what? Why would anybody want to go there?
So I just forgot those people and continued with my own agenda. There was a cat going about its cat business, on patrol.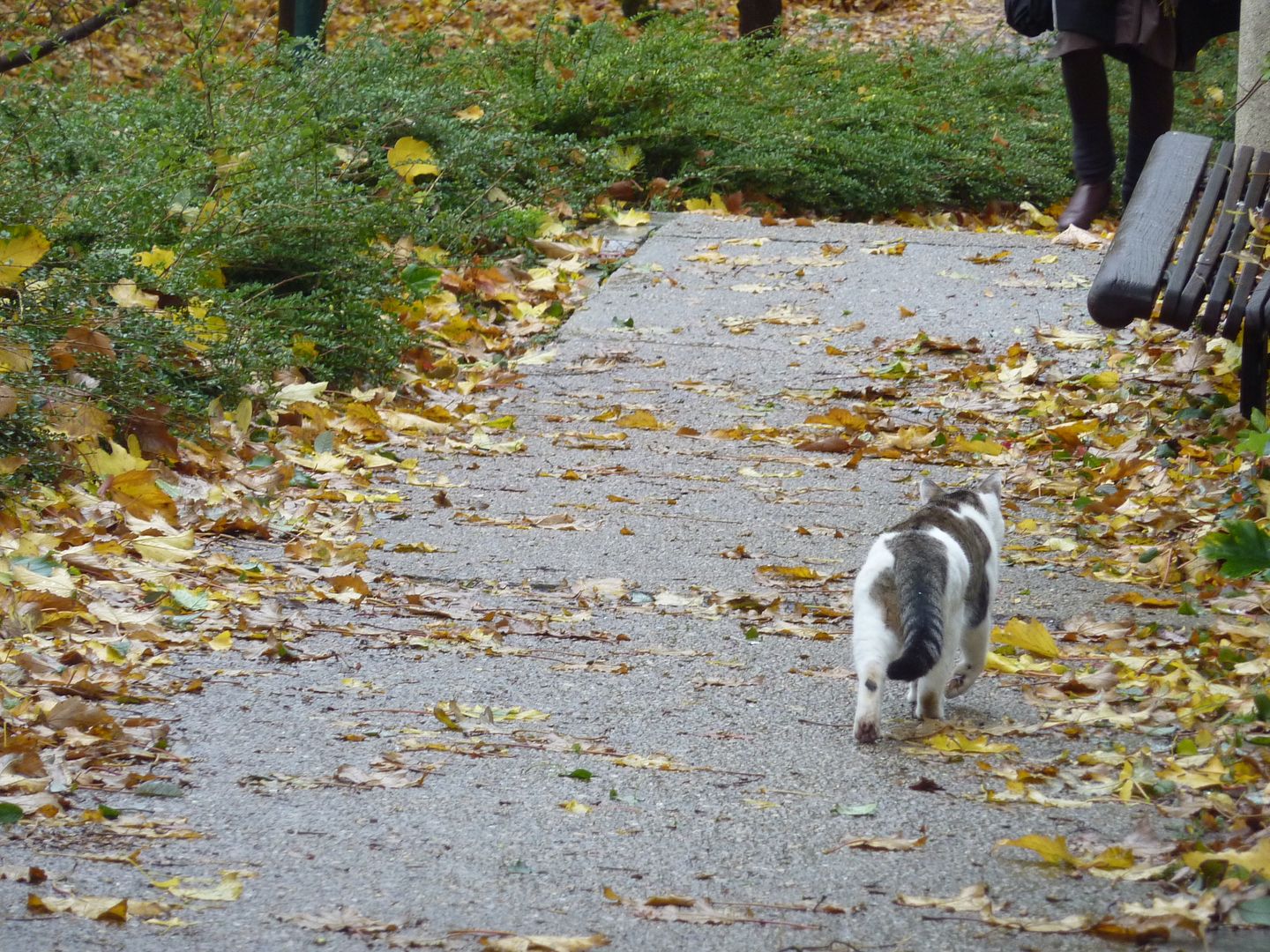 Meanwhile, I was alert to the autumn vegetation. This and other sites have taught me to pay more attention to the plants.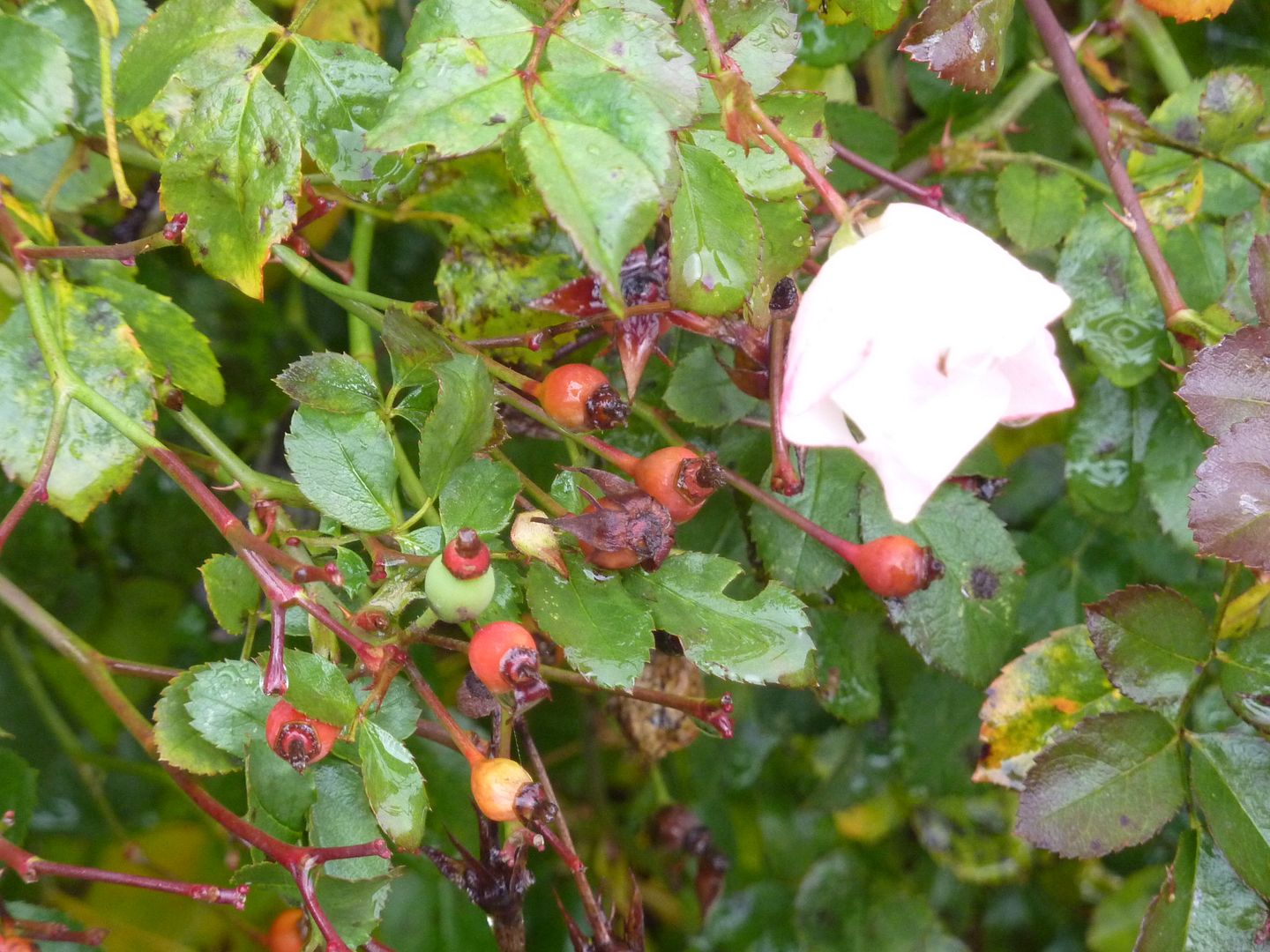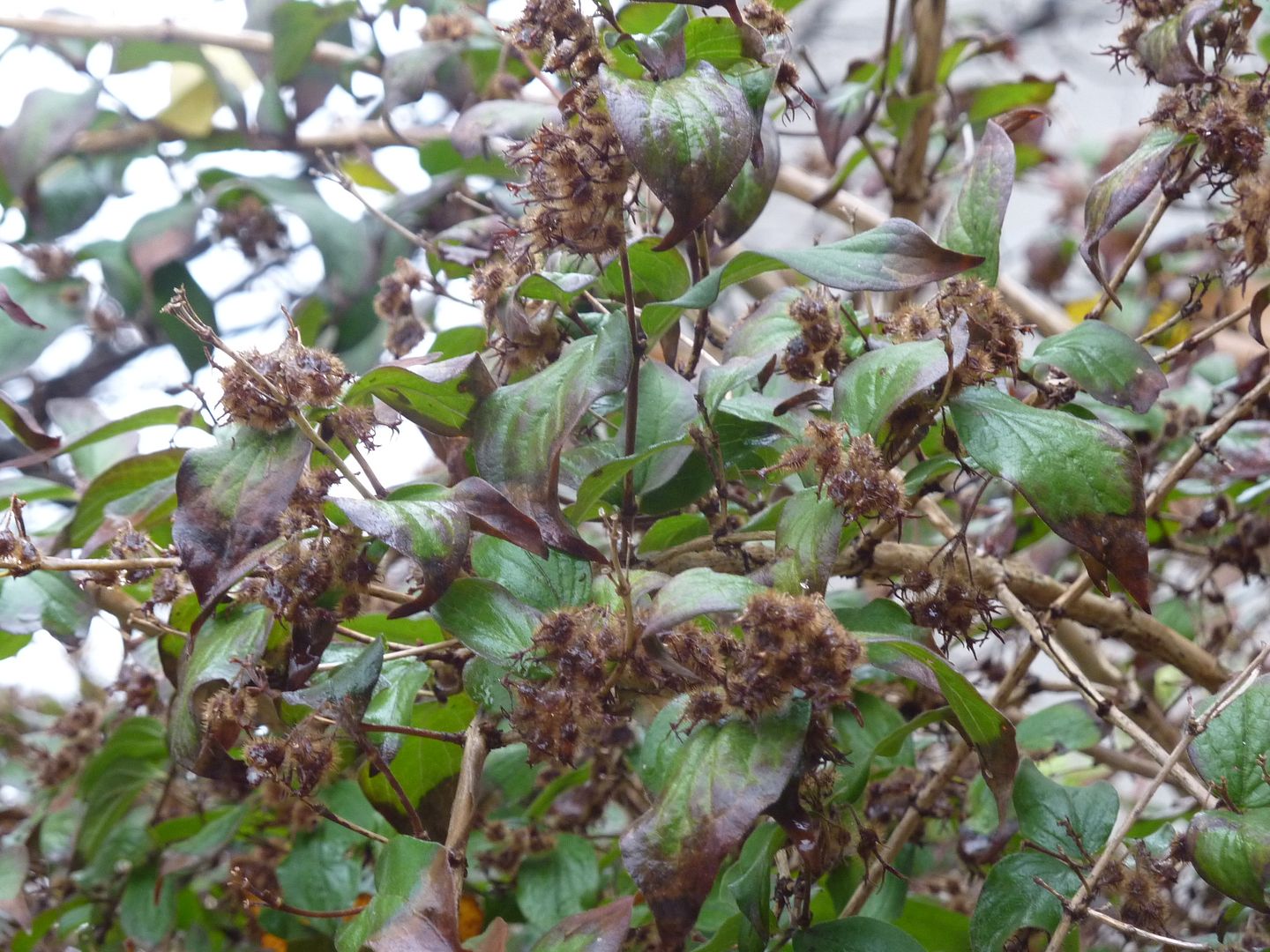 I did not require a wifi connection while walking around, but it is good to know that all municipal parks in Paris have free wifi.
I reached the top of the park and looked at the panorama below.
Sometimes framing is important with these pictures, because if you see the whole vista, it isn't always as charming.
I do know something about that church in Ménilmontant, though. Even though the church itself is pretty much abandoned, it has a very active mosque in its basement.
One thing I was happy to see was the municipal gardening activity. Actually, I did not see the "activity" so much as the planned activity. It was lunchtime, and the workers had clearly abandoned all of the things they had to do with the flower beds until after lunch.
As you can see, pansies will get us through the winter in most of the parks of Paris. Rugged little things that they are! We don't really find them very interesting but they are better than an empty bed of dirt.
The Parc de Belleville is one of the newest parks in Paris, created in 1988. The big pictogram is to tell you not to lie on the grass before April 15th. The grass is "resting." Yeah, like I really have plans on sunbathing in January.
There is a small vineyard at the top of the park.
Then I was back on the city streets, with a very nice Wallace fountain as one of the first things on my path.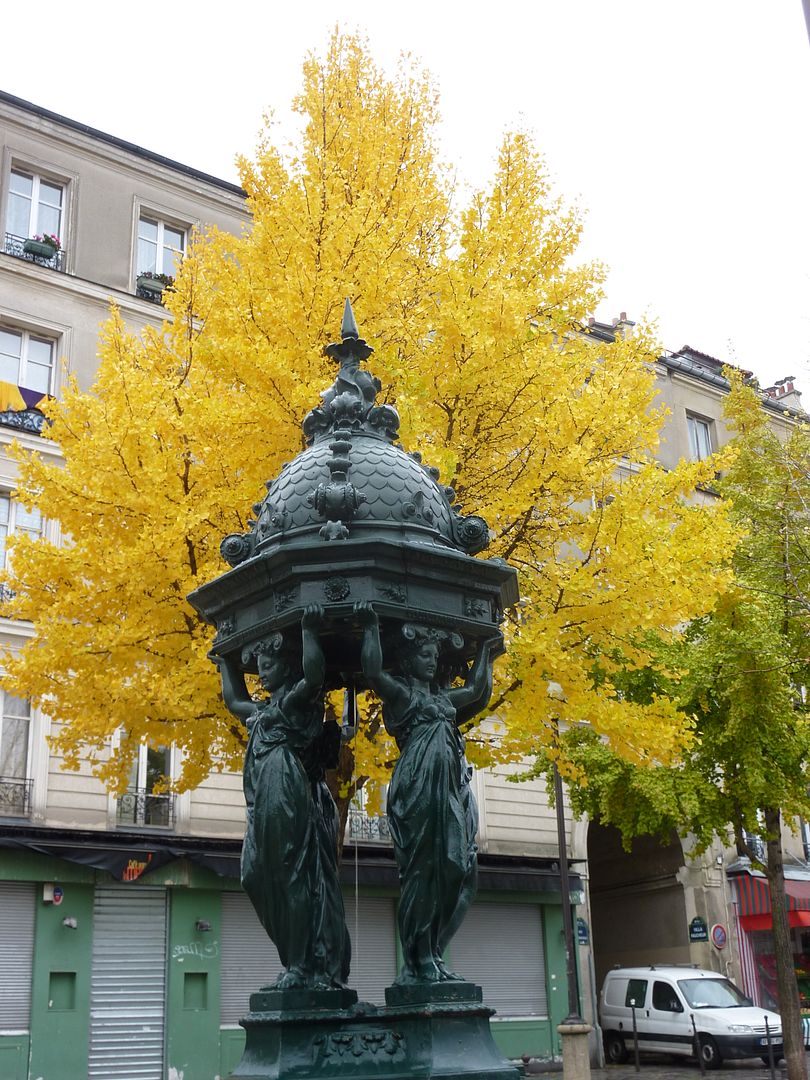 Upper Belleville still has quite a few old shops, because it is not chic -- a bit too inconvenient for modern Parisians.
Belleville being a major Jewish neighborhood, one can always encounter plaques to bring you back to earth about unpleasant realities.
Nevertheless, it was a very nice walk in the rain, and it suited me perfectly.