Post by kerouac2 on Nov 18, 2010 19:13:21 GMT
As the symbolic millennium approached in 1999 (everybody knows that the real millennium date was one year later), the Christmas season in 1999 was one that many people in France, Germany and Switzerland will never forget.
I know that I will never forget it, because I thought I was going to lose half of my apartment.
Christmas was marvelously festive as you can imagine, what with the countdown to the year 2000 fascinating everybody. There were even illuminations in my street, the heart of Poortown, where I have seen a string of lights across the street maybe twice in 18 years. (Just about every street that is decorated in Paris is done so with the financial participation of the local merchants' association. My street is about 80% Turkish kebabs, African fabrics and hair extensions, Chinese jewelers and florists, Maghrebi fast food and Indian bazaars and telephone centers, so Christmas is not one of their major preoccupations.)
So, Christmas eve passed, and Christmas day passed, and around 6 a.m. on December 26th, I woke up because something was not normal outside. They had said on the evening news that a big storm was on the way and to be careful, but nobody had any idea that a storm of this magnitude could possibly arrive.
I looked out the window and the street was full of debris -- branches, roof tiles, rubbish bins.... And they were not just lying in the street but flying in every direction. The wind was blowing furiously as the rain beat down.
It was roaring in my attic, so I crept up the stairs to see. My first thought was "this roof is coming off any minute now!" I don't know if you saw the photos of my upstairs room -- they are somewhere on the site -- nice old beams from around 1799, quite solid. My eyes bugged out as I watched them bending as though they were made out of rubber. What should I do? Should I take the big TV downstairs before the roof flew off? What about all of the other stuff? The howling wind was so incredible that I lifted the skylight to see what I could see outside. The wind nearly ripped it out of my hand. I pulled it back down but I felt the wind trying to pull it up again, so I held on to the iron latch for dear life. And I stayed that way for about 20 minutes while I watched the ceiling breathe in and out as the beams bent. And then, all of a sudden, it was finished.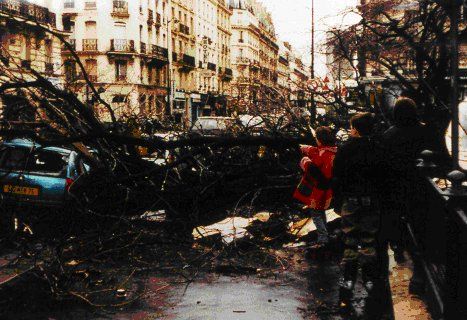 I looked outside, and it was pretty incredible. Branches, rubbish bins, the Christmas garlands, roofing tiles, pieces of signs, including the big Monoprix sign that had been ripped off the building to which it was attached... all in the street.
<----- this is another Paris street, just to give you an idea.
There were lots of broken windows, including the display windows of the Monoprix, and people were walking around in the middle of the street like zombies. (It was barely 7am.) At least we still had electricity since all of the power lines are underground in Paris. This was not the case in many other parts of France.
We later learned that the storm had been given a name --
Lothar
, an "extra-tropical storm". We had never even heard of extra-tropical storms.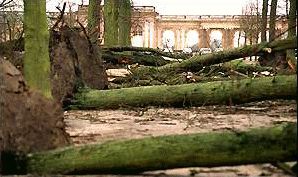 This is what Versailles looked like --------->
Paris was devastated, but so was a lot of France. Paris had it pretty easy, even though the Bois de Vincennes and the Bois de Boulogne were flattened. Half of the trees of the Champ de Mars next to the Eiffel Tower were down, as well as various trees all over Paris. Stone spires had been ripped off Notre Dame.
The gardens of Versailles were totally uprooted, included trees planted by Marie Antoinette. Frankly, I was embarrassed when in the succeeding months, the Versailles foundation controlled by American benefactors raised millions of dollars to restore the gardens. Did they really think this was more important than AIDS, malnutrition and poverty?
Anyway, a few facts:
90 people killed in France, 150 in Europe
8 million without electricity (500,000 in France still in the dark a week later)
4% of French forests totally destroyed
2 billion euros of electrical repairs required
120 million euros of damage to monuments
35 million euros of damage to Versailles (gardens and roof)
total damage: 7.5 billion euros
Okay, not much compared to Hurricane Katrina, but still a pretty big shock.
Can you imagine that another storm -- Martin -- came through Europe a bit farther south the very next day (December 27th) and did just as much damage but to different places? (Take a look at the map above.)
But I was very impressed by what they did in Paris. Obviously, the debris was picked up quickly, but even the Christmas decorations were put back in place even through Christmas was finished. And the millennium spectacular took place on schedule in spite of the tragic events. Remember the fireworks on the Eiffel Tower?
I drove to my beloved Vosges mountains about a month later and was pretty horrified by what I saw. The roads had been cleared, but it was one of the most affected areas of France. The winds had roared at 200 km/h at the summit of the mountains.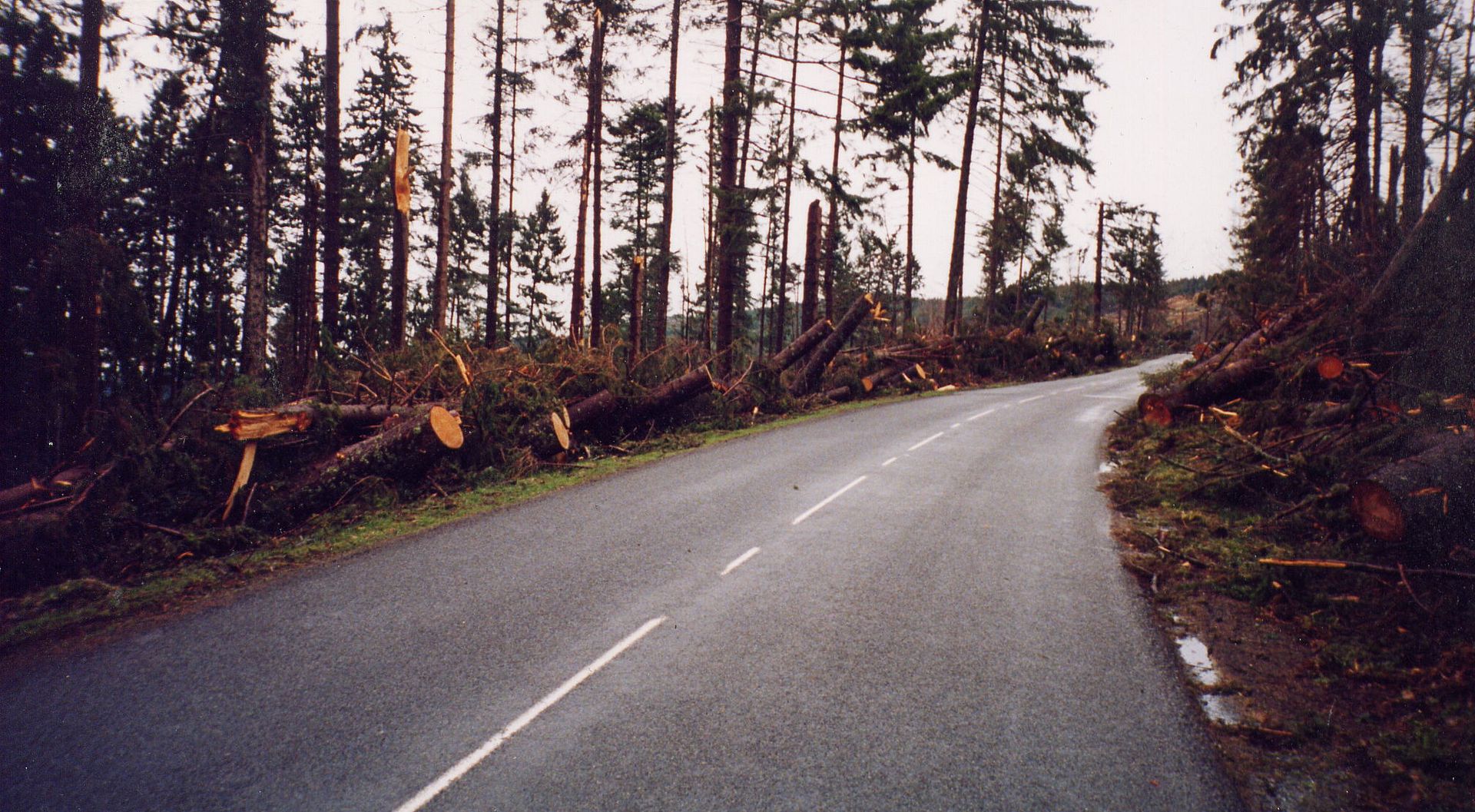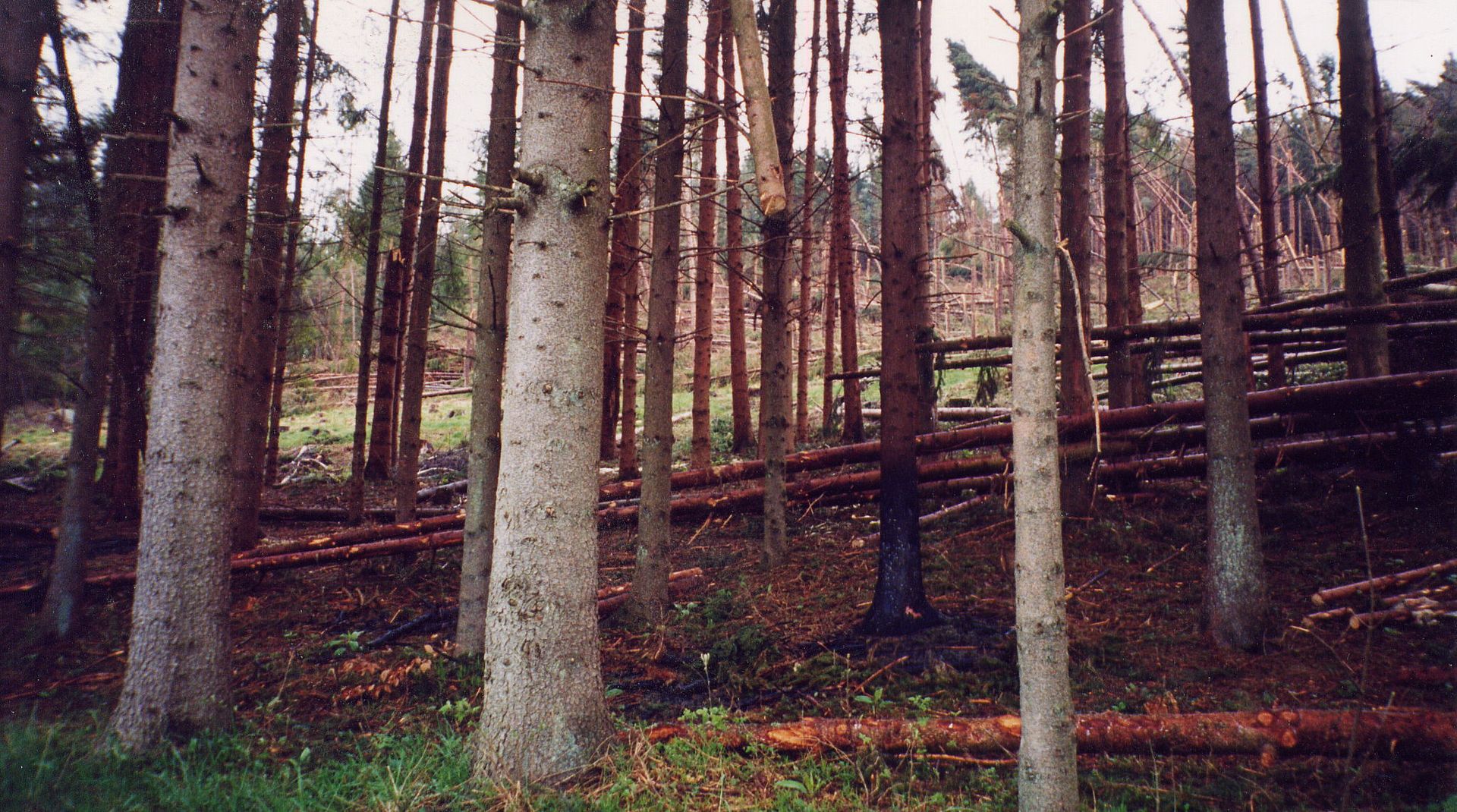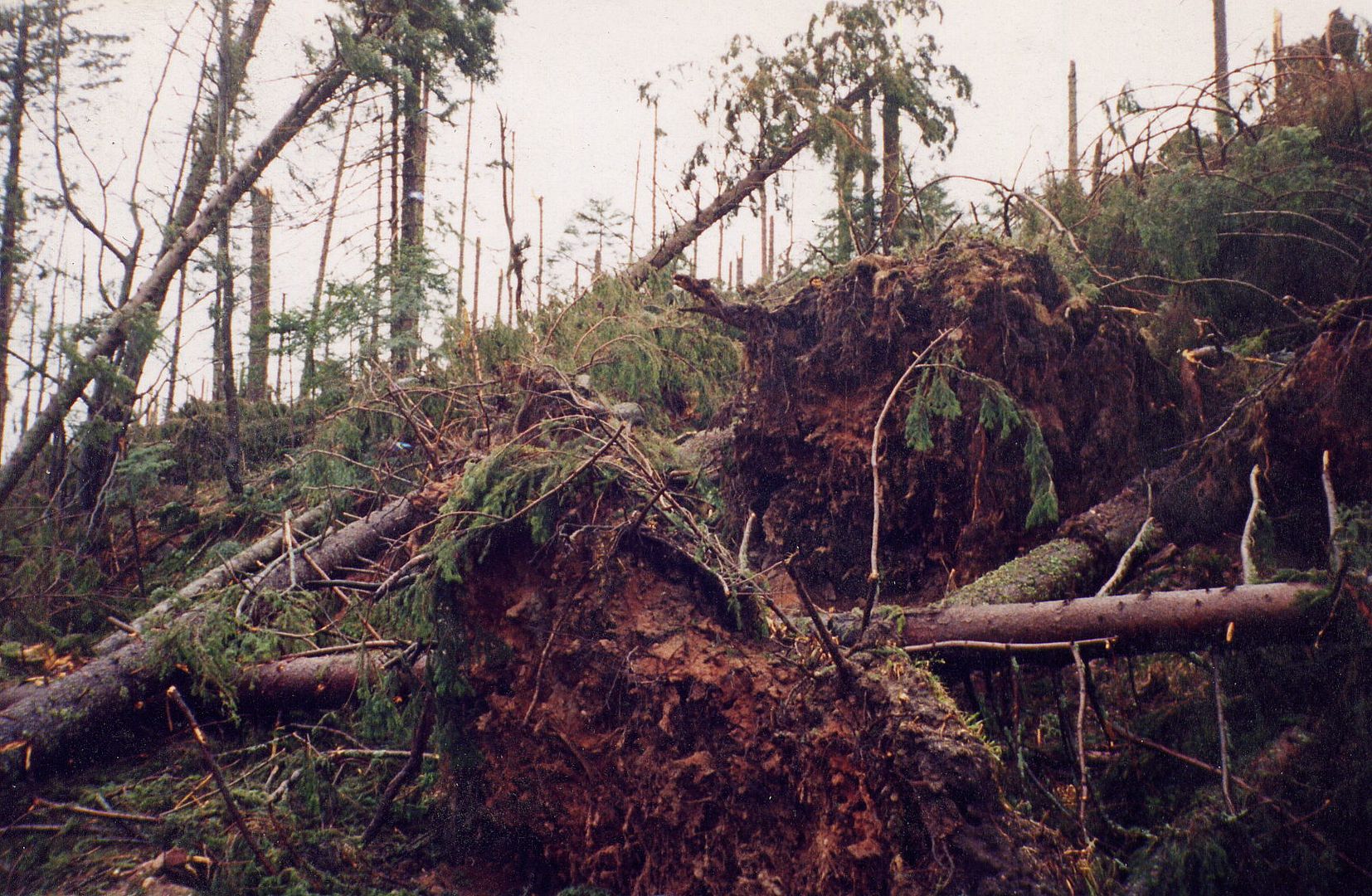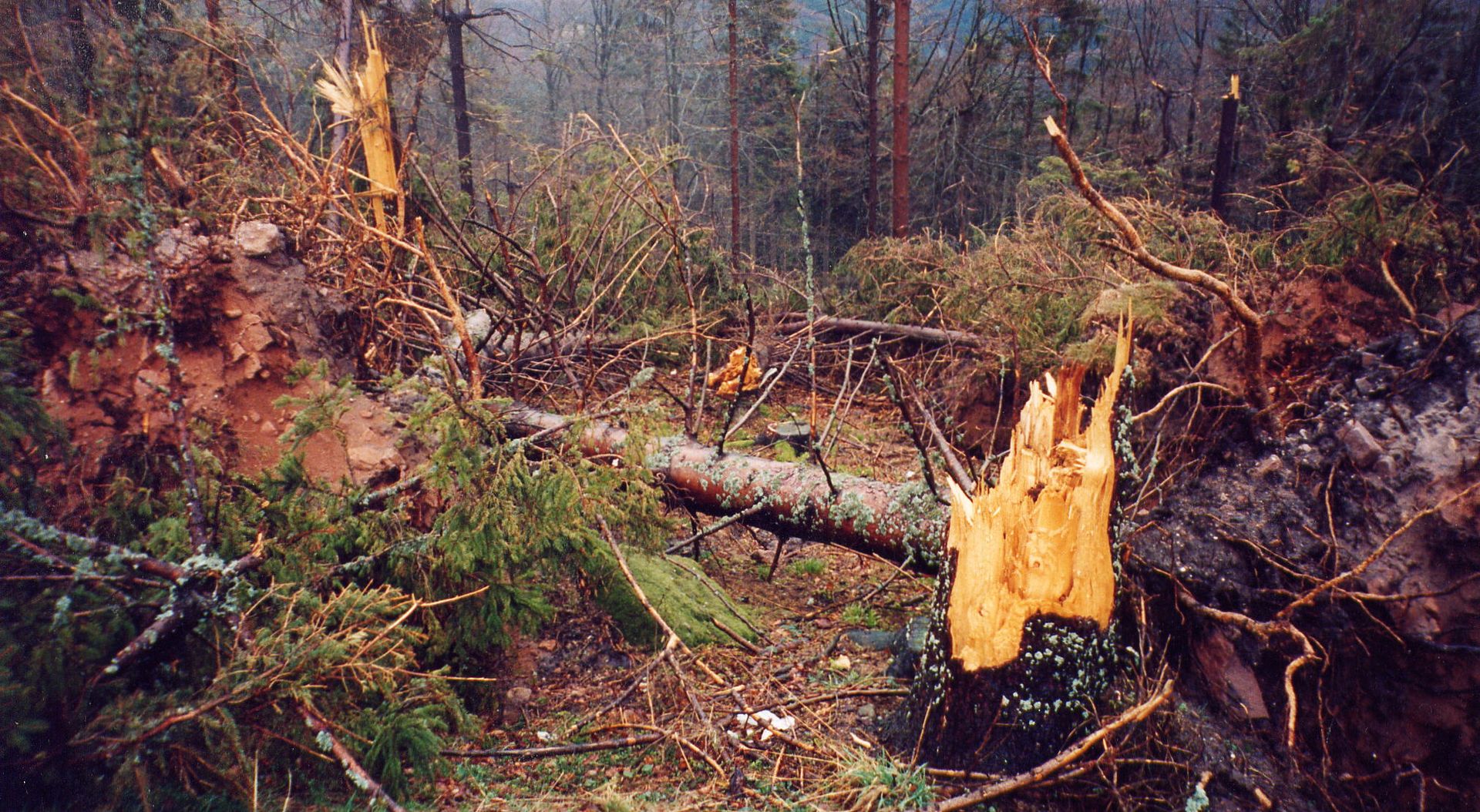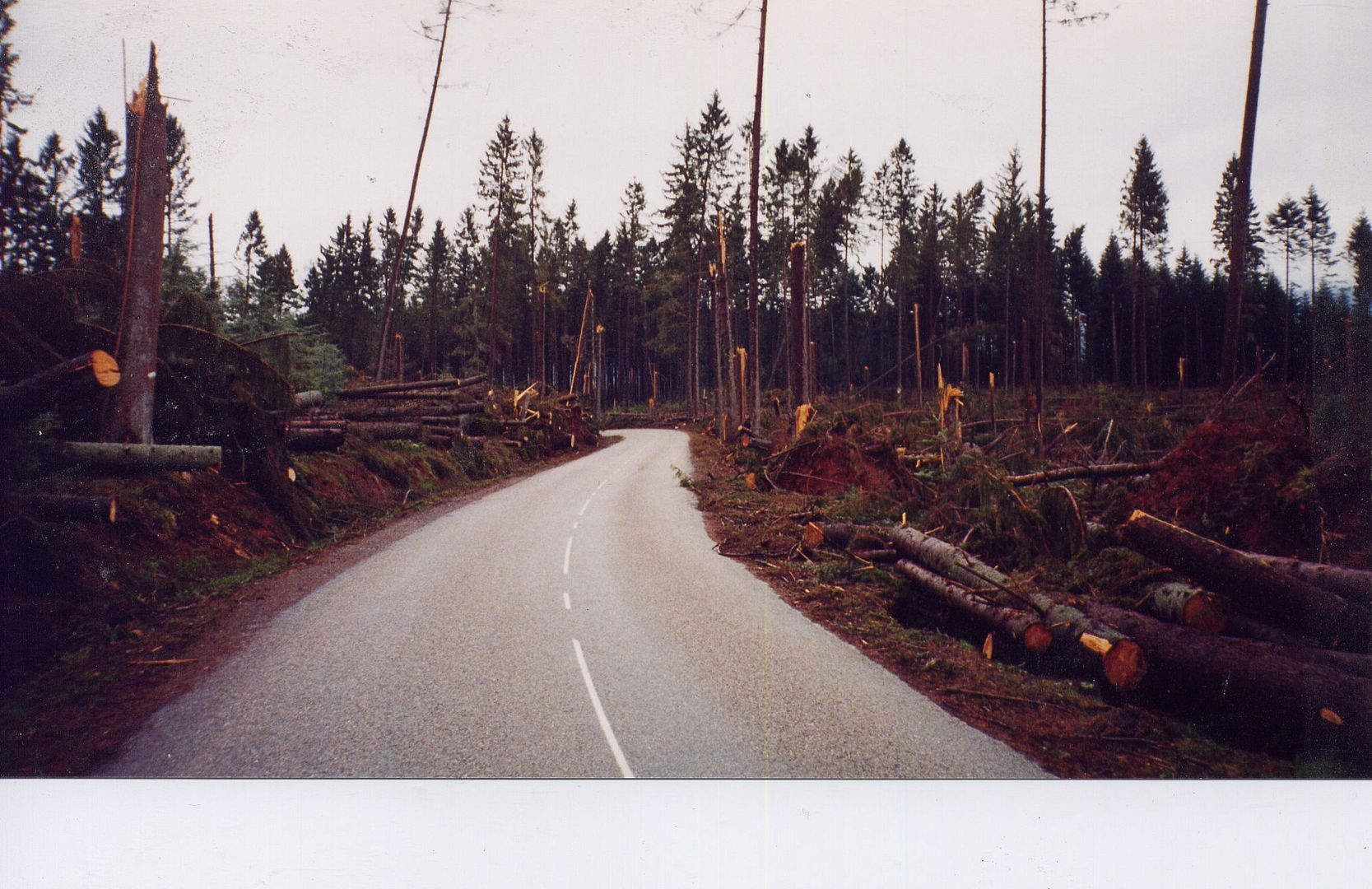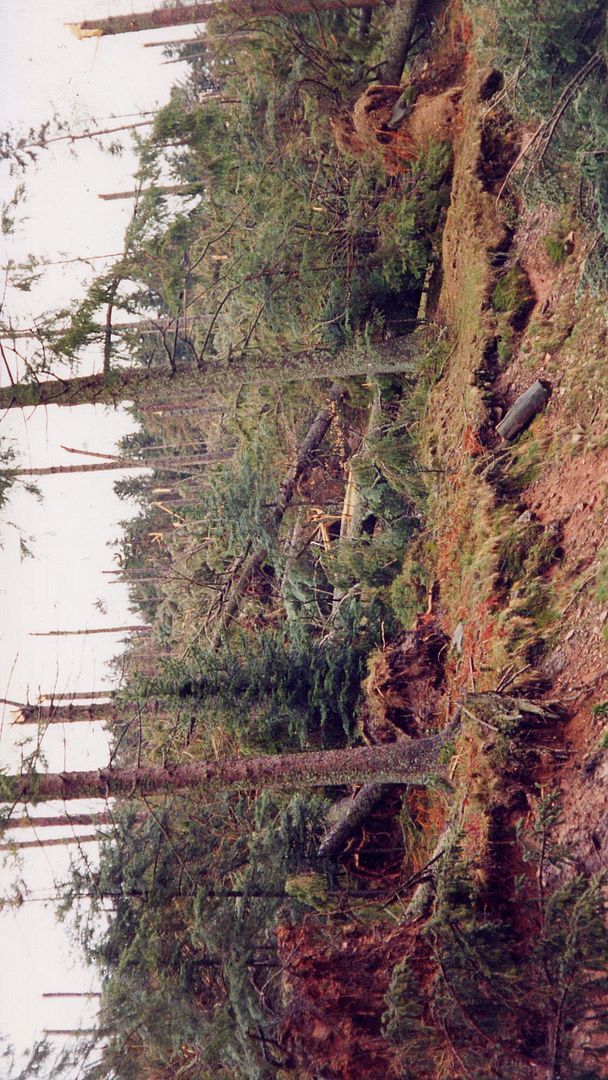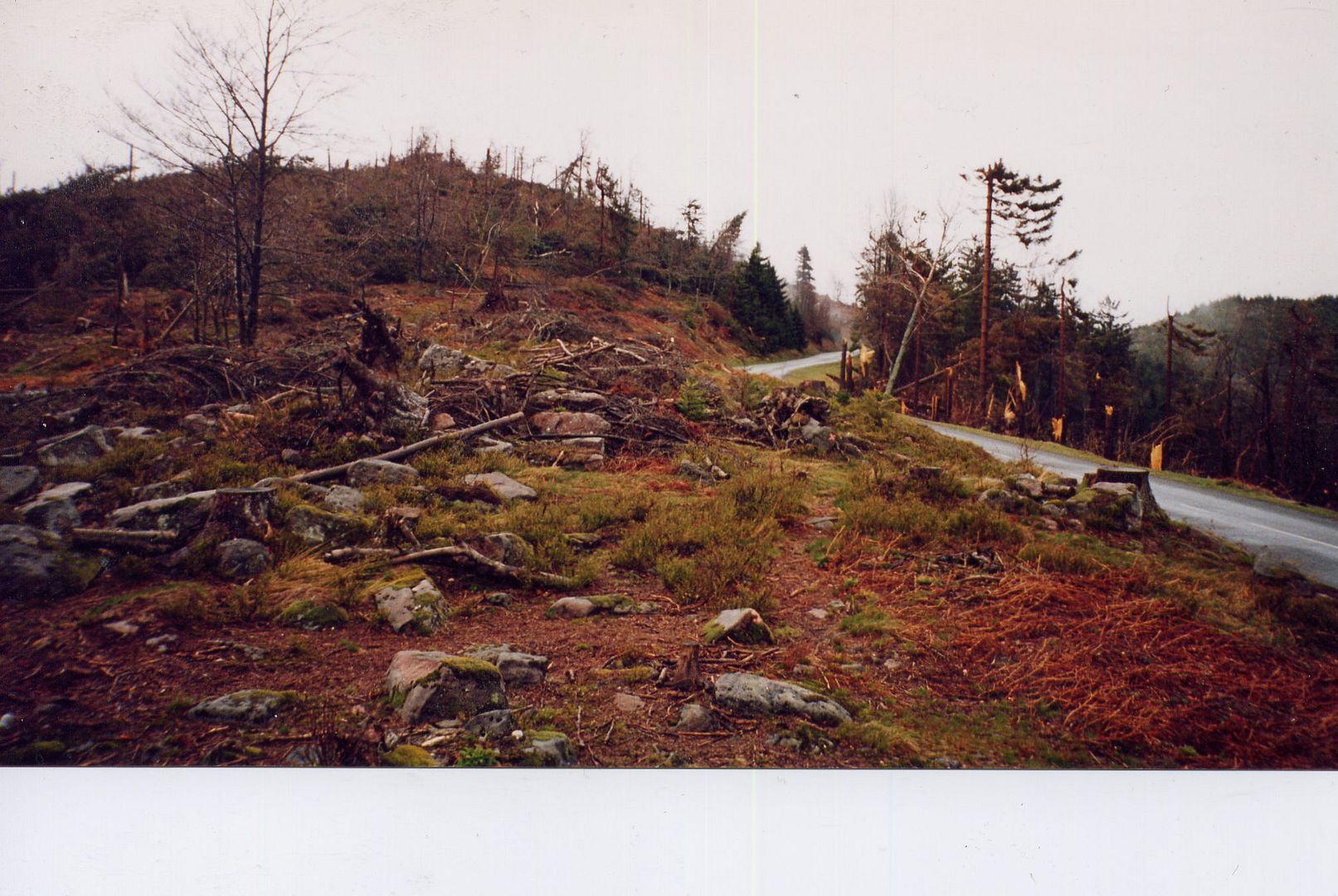 2 years later, you can still see vestiges of the storm if you know where to look. France imported Polish lumberjacks for ten years to clear out the forests. The job is still not finished.
But nature is very resilient. New growth has replaced the devastated zone. People forget, but only if they were not there when it happened.
Because of what happened to the Bois de Vincennes and the Bois de Boulogne, Parisians were given free firewood for the asking for the next three years.