Post by kerouac2 on Aug 13, 2011 16:07:15 GMT
Quite a few people find metro stations fascinating no matter what. Just the whole concept of a subterranean transportation system is pretty exciting, whether you live in Paris, New York, London, Berlin or a multitude of other places.
Basically, this underground business is meant to be principally efficient, and that should be enough. But you know how we are. We get bored, we want something better. The French are such complainers. This is not necessarily a bad thing, because it leads to things being improved.
It was President De Gaulle who first had the idea that the country needed a Minister of Culture in 1958, and since that time, the Ministry of Culture has always been one of the most important ones in the country, even if its budget is only about 1% of the national budget, usually less. De Gaulle named a cultural giant -- André Malraux -- as the first minister of culture. The Minister of Culture since then is often the most popular politician in the country, because he is in charge of
pretty things
.
Anyway, Malraux did not exactly force the metro authorities to create the magnificent decor of the Louvre station in the early 1960's, but he very much hinted that it would be a good idea. And so the
Louvre
station (now Louvre-Rivoli) (line 1) was the first station to get a special cultural makeover.
I shouldn't show any photos of it, because it is in the middle of renovation, has been stripped bare, and on top of that, the renovation is late, because it was supposed to be finished in July and wow, no way!
It is supposed to be filled with replicas from the museum of the same name.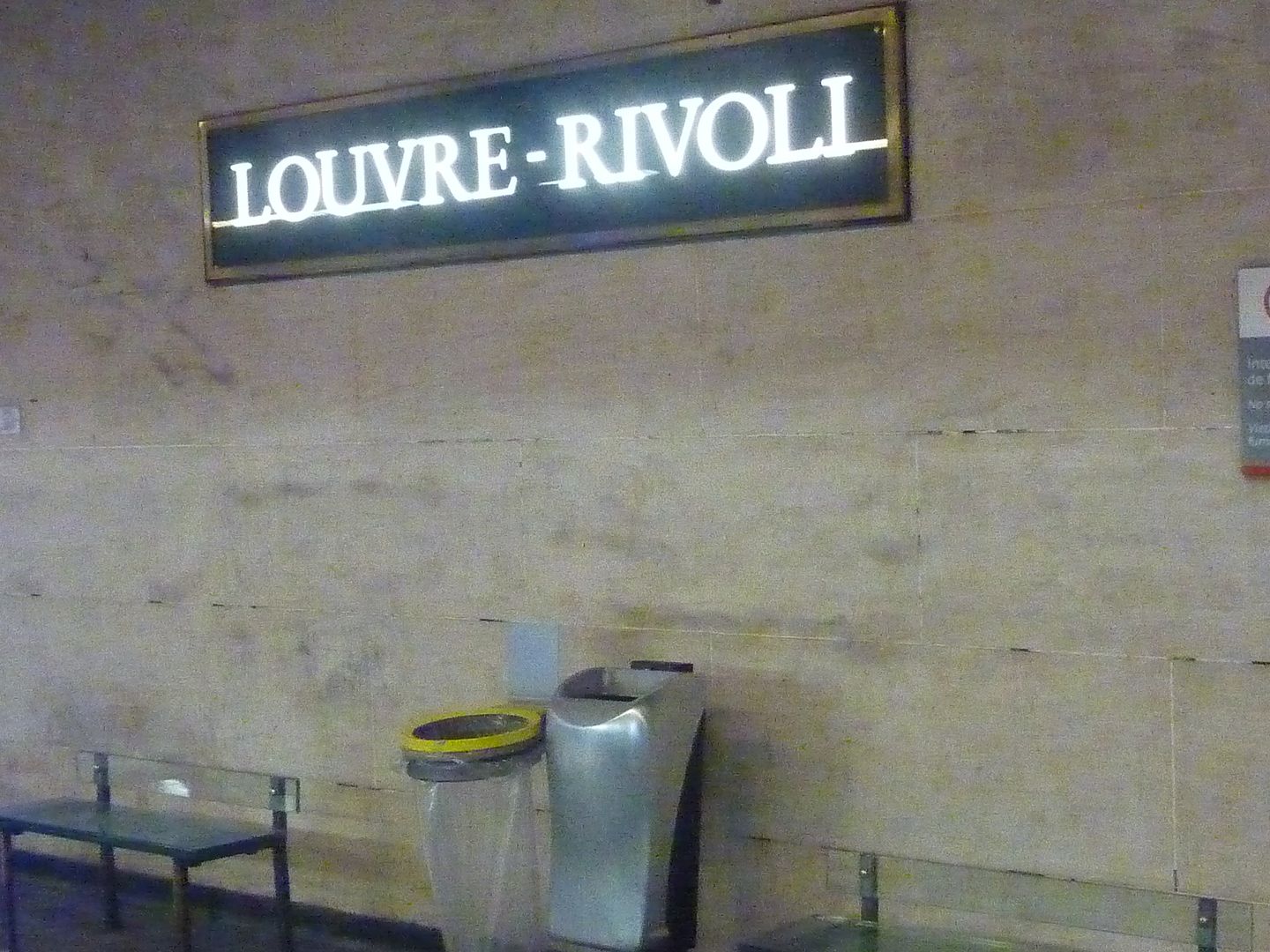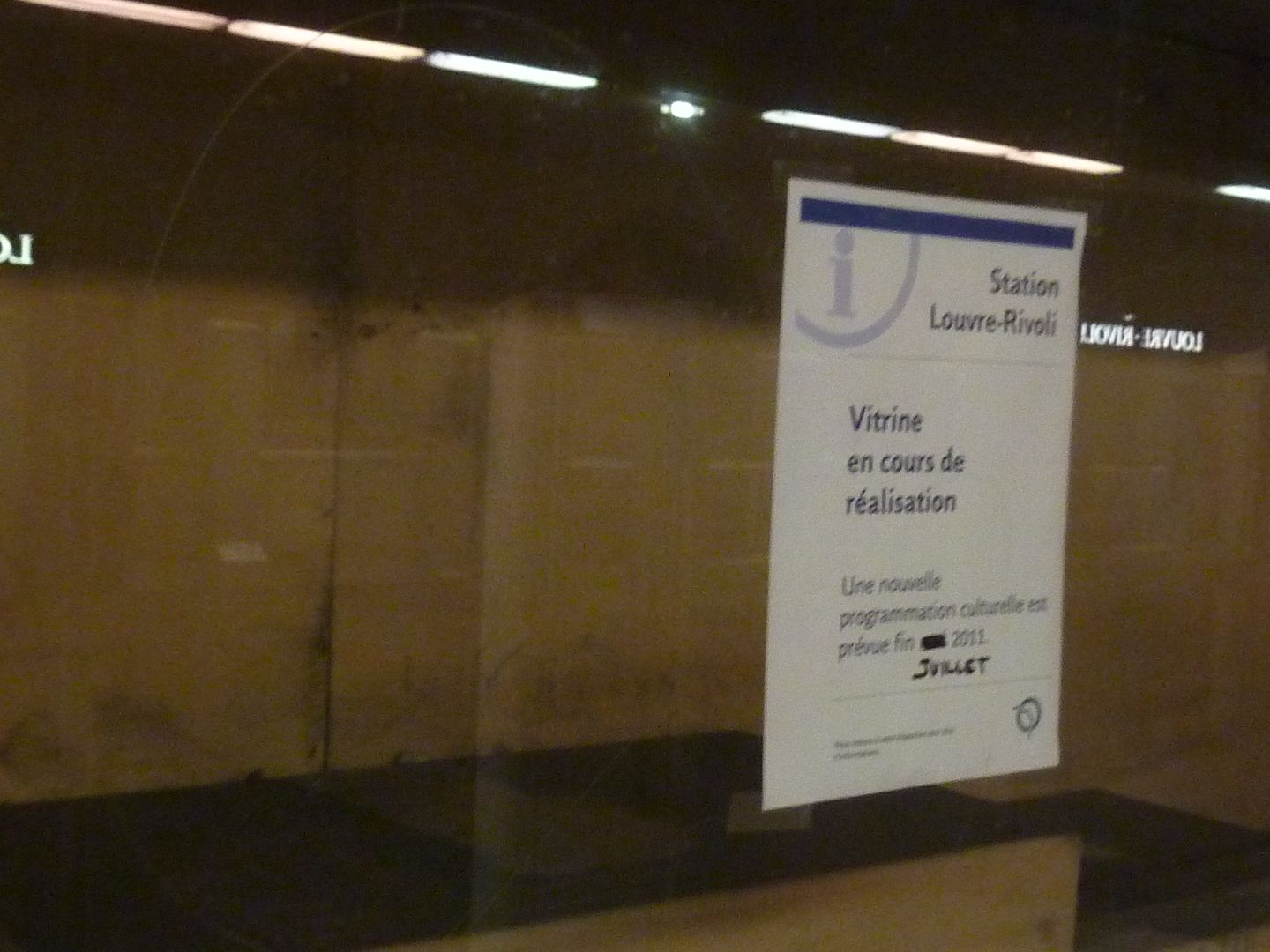 Just awful, but I promise to get back to it as soon as it is beautiful again.
Since the 1960's, lots of other stations have benefited from special decoration, and many of them look quite nice.
I go through
Concorde
(line 12) every day on my way to work. Its tiles reproduce the entire text of the declaration of human rights.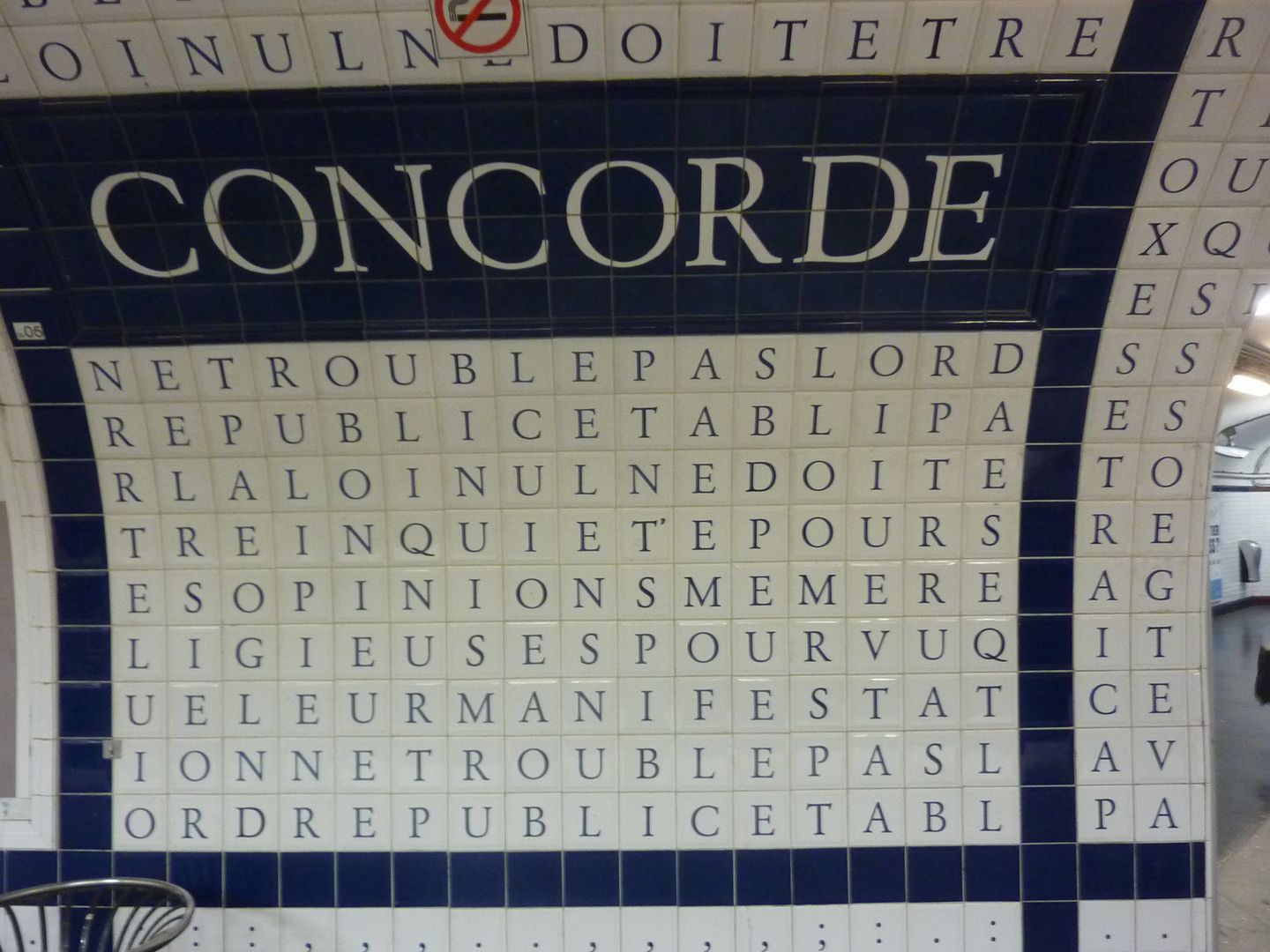 Strangely enough, my destination to go to work is the
Franklin D. Roosevelt
station (line 1), which is the most recent station to get a complete makeover. Its previous version was very popular, and people were outraged when the stained glass decor was dismantled. They knew that they would have to impress with the 21st century version.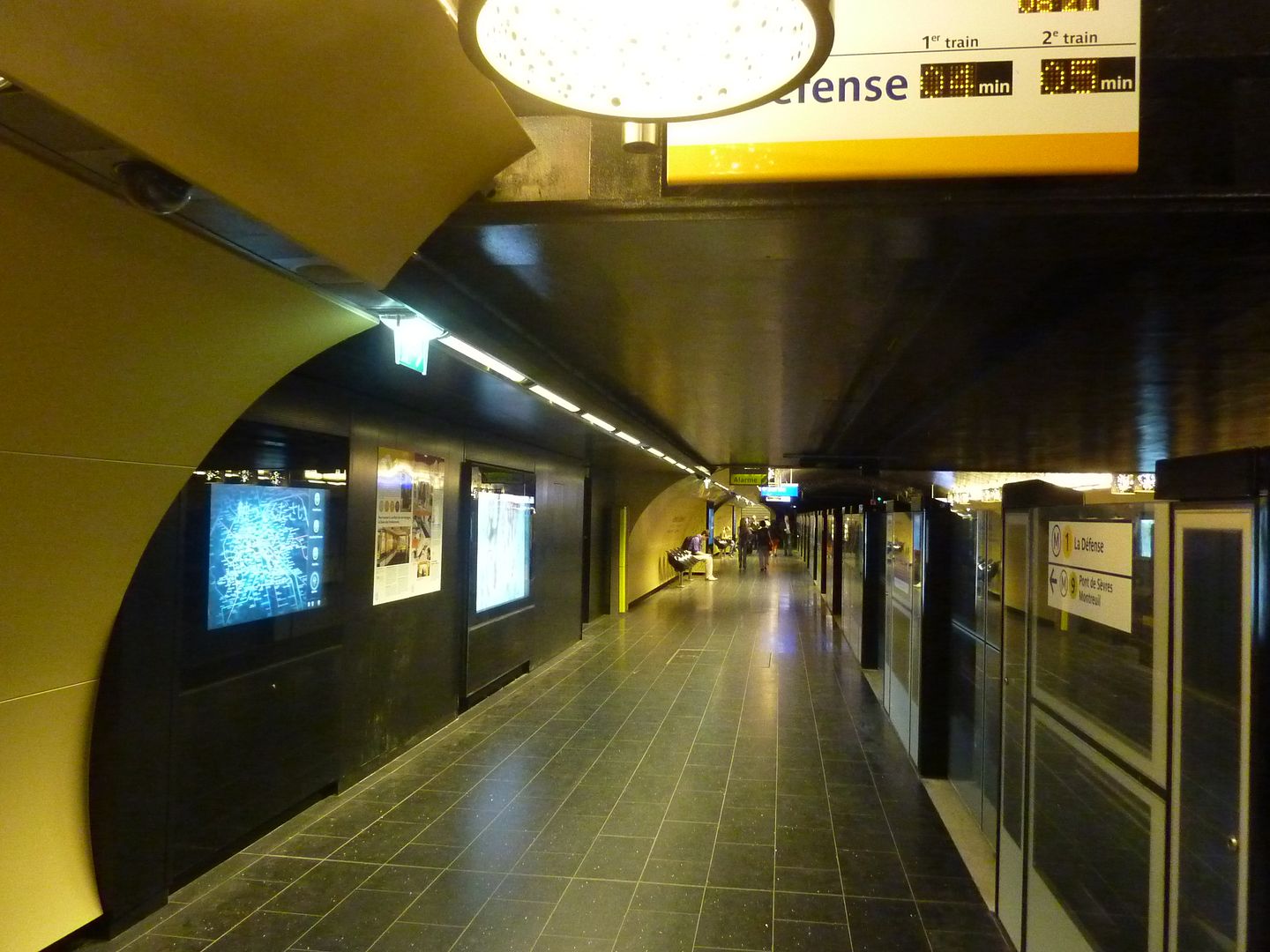 It has the strangest lampshades that I have ever seen in the metro.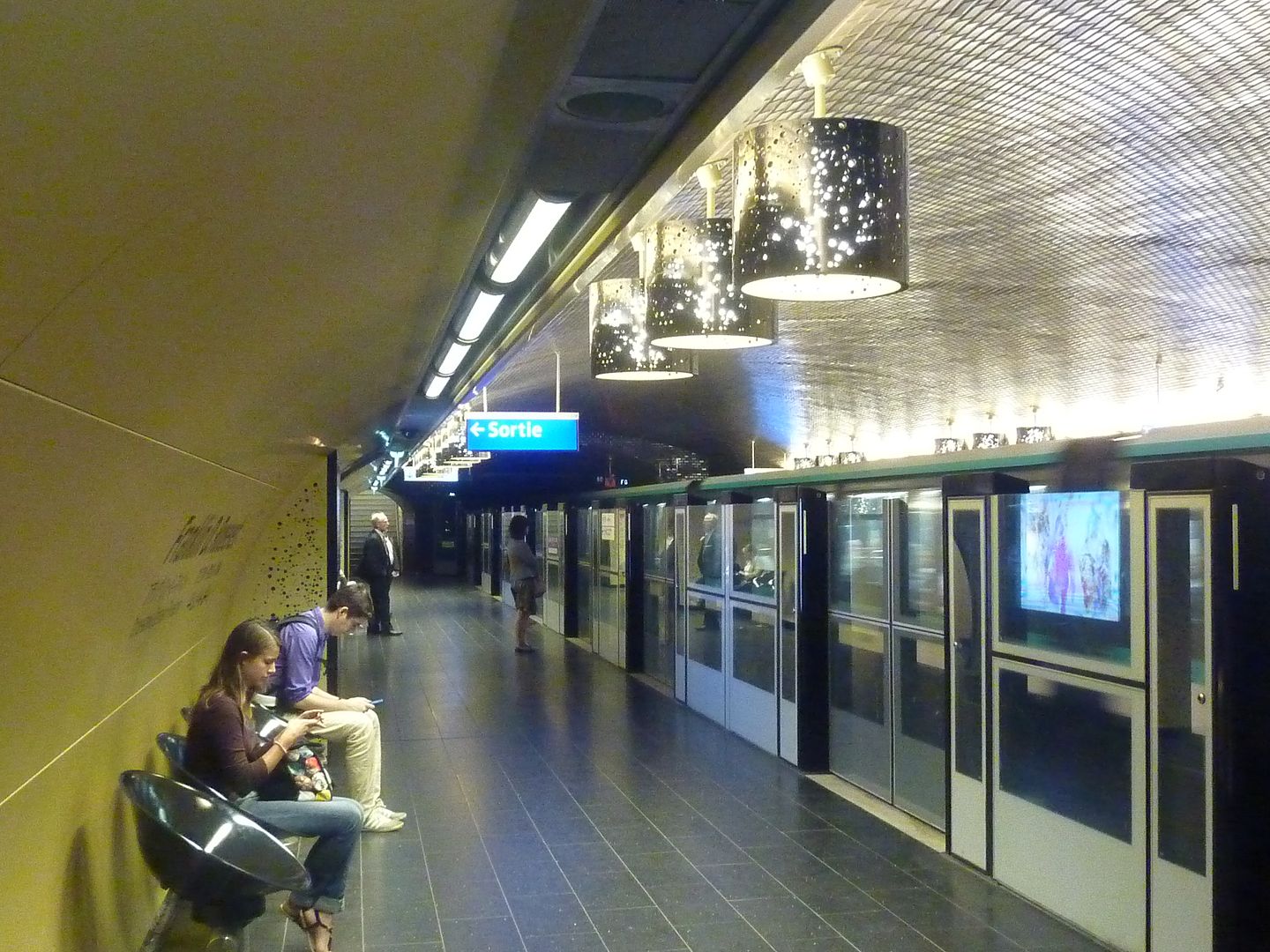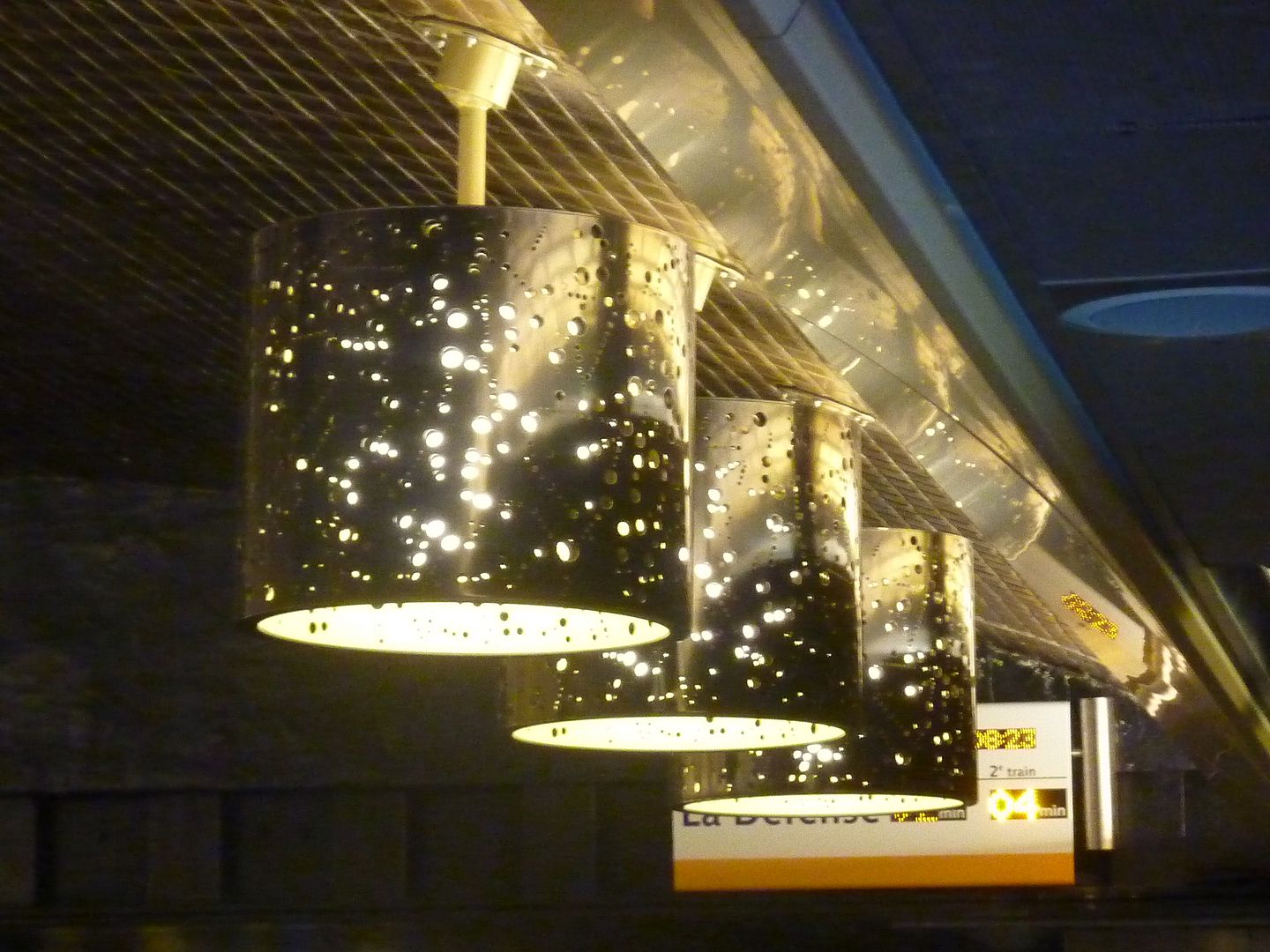 Rather than advertising posters, the station has plasma screens with strange images.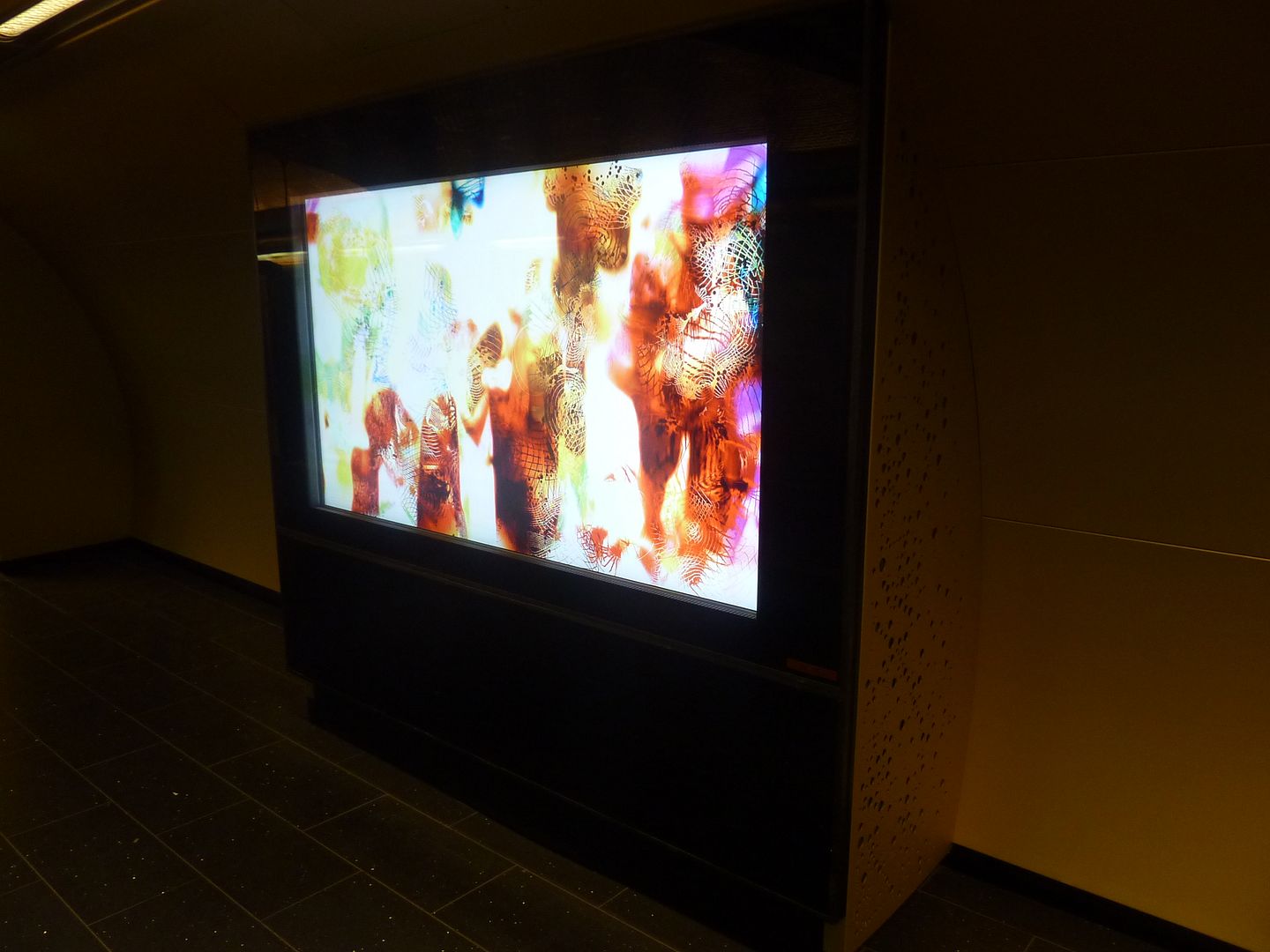 It also has amazing multilingual touch screens for maps and information.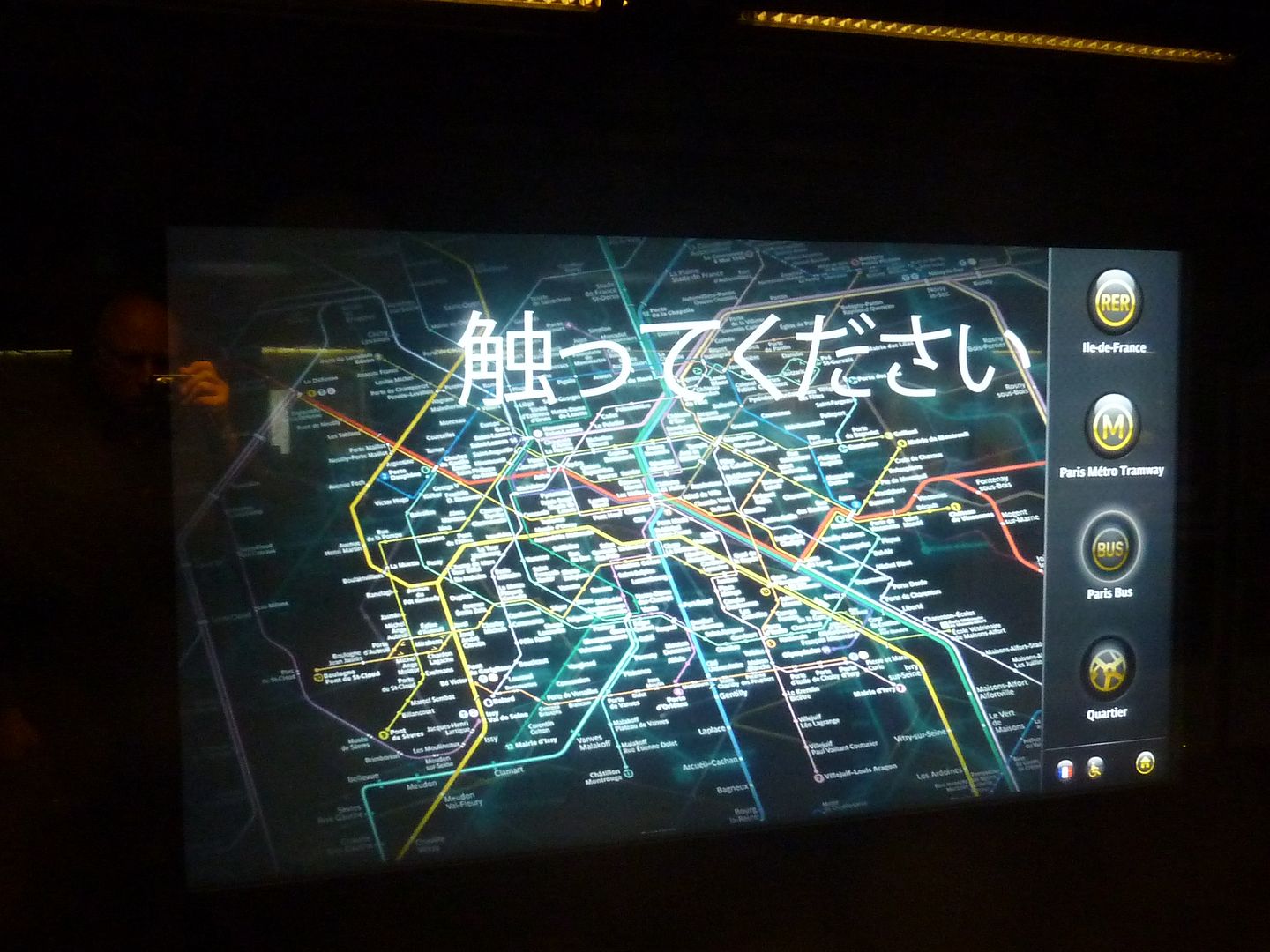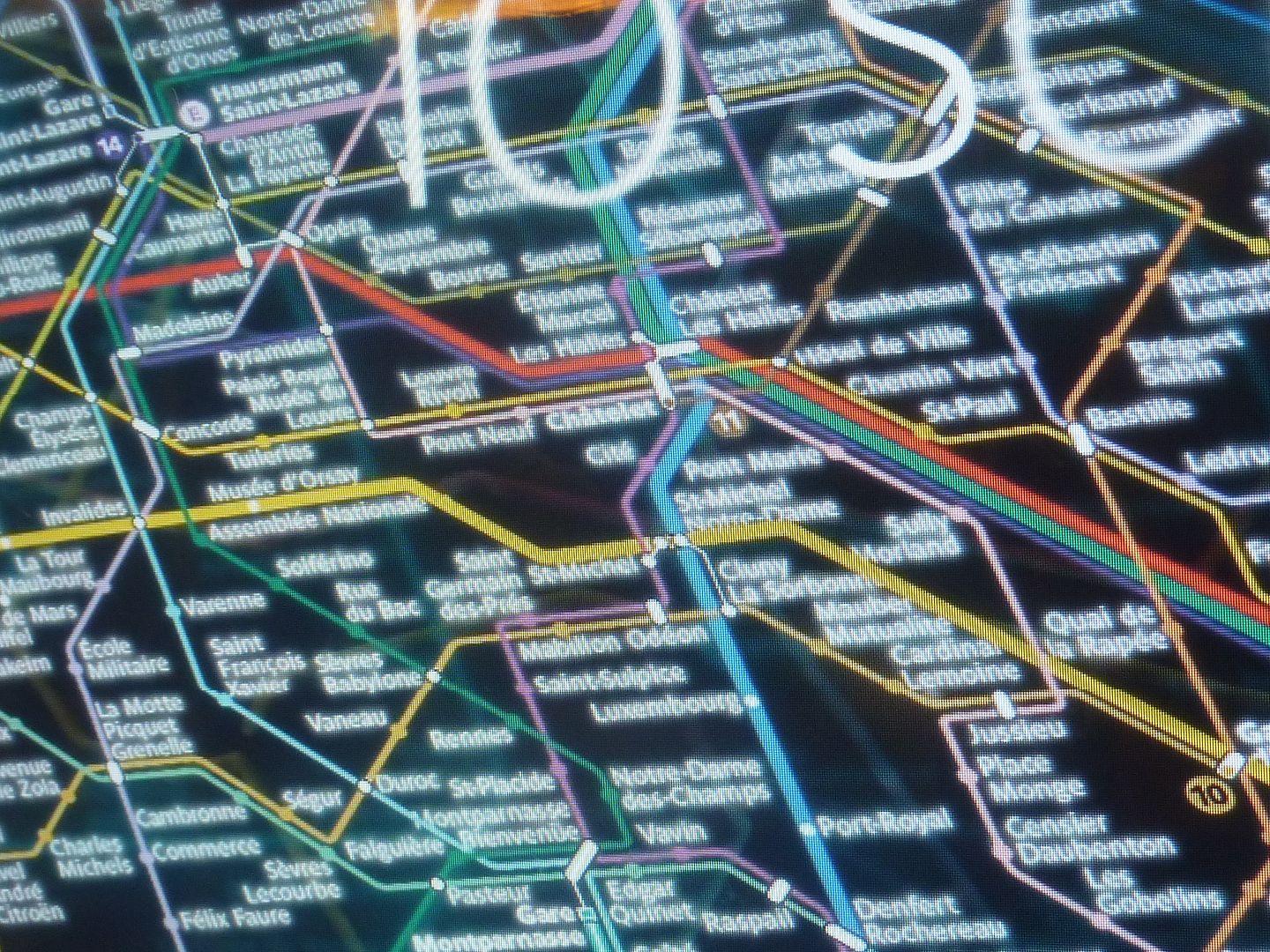 You can zoom on the area map.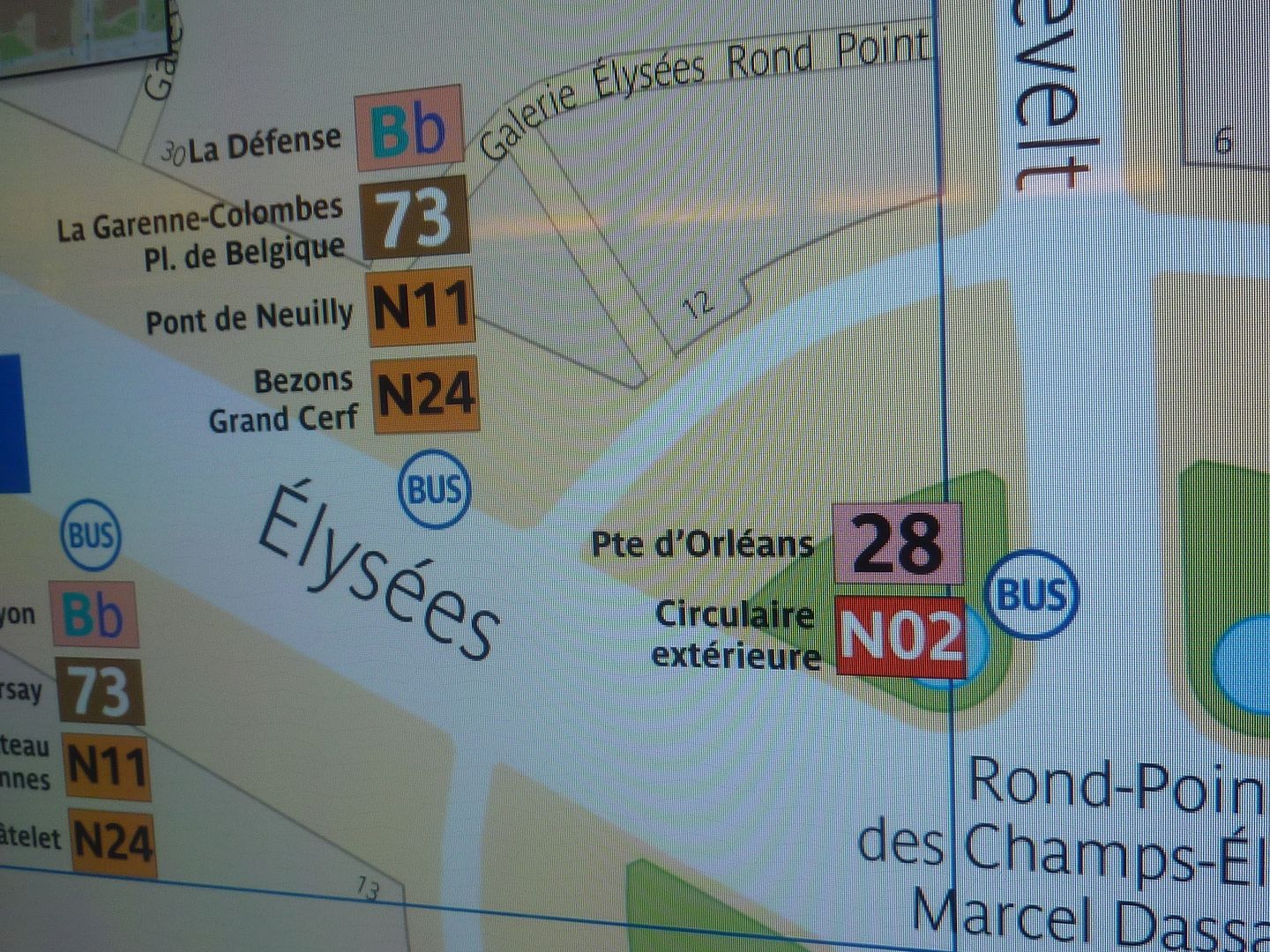 And you can even switch to a Google street view style.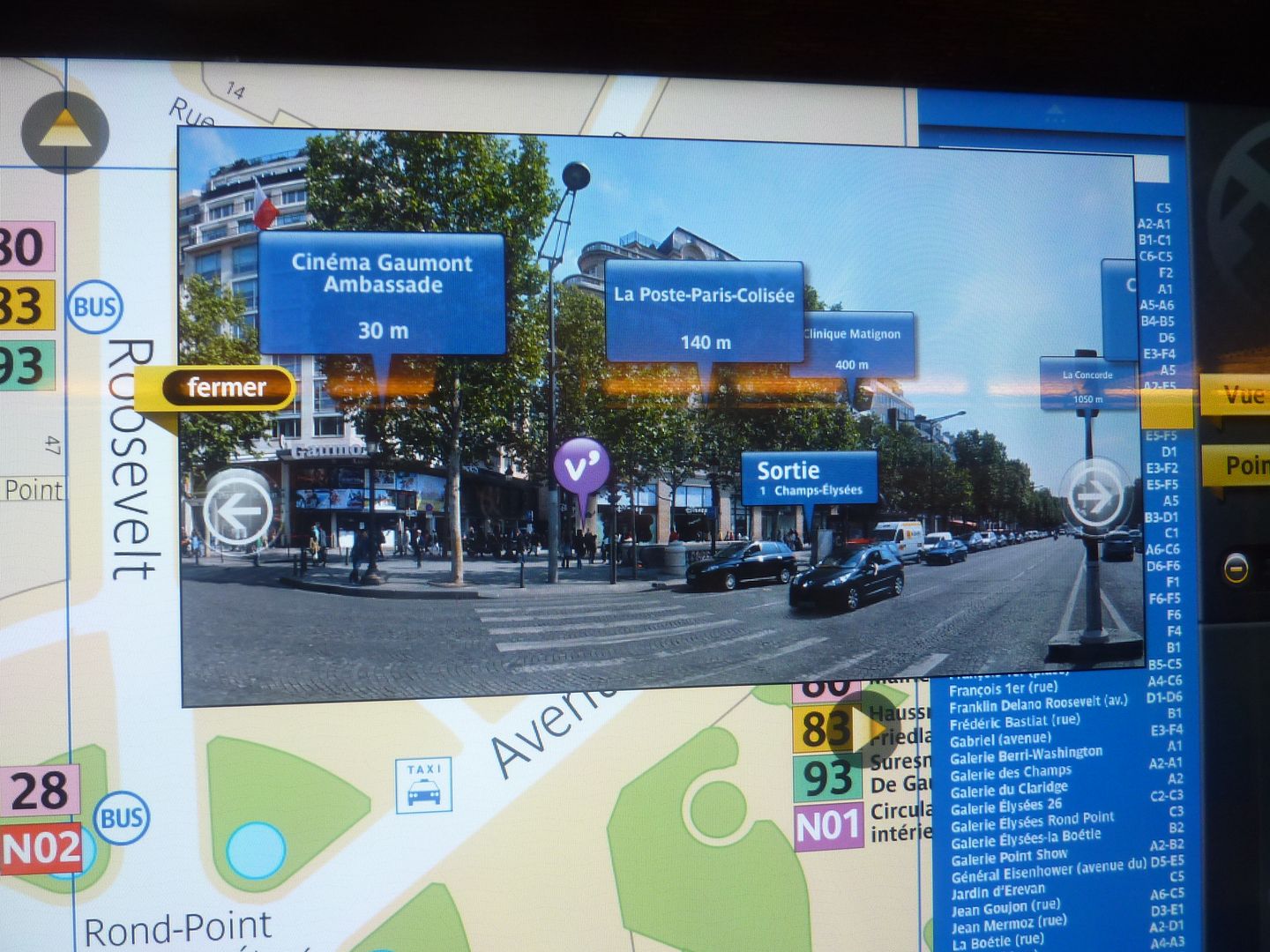 I never thought I would see such things in the metro.
(more coming)