Post by kerouac2 on Oct 2, 2011 16:03:25 GMT
No matter how one tries to plan a
Nuit Blanche
, there is no way to ever stick to the plan. Nevertheless, I had a vague strategy based on the location of the participating areas.
Everything was on the Right Bank this year, which is a plus as far as I'm concerned (people on the Left Bank might disagree). The historic core of the event is always around city hall, so I dutifully trekked down to the
Place de l'Hôtel de Ville
where I got my guidebook for the evening.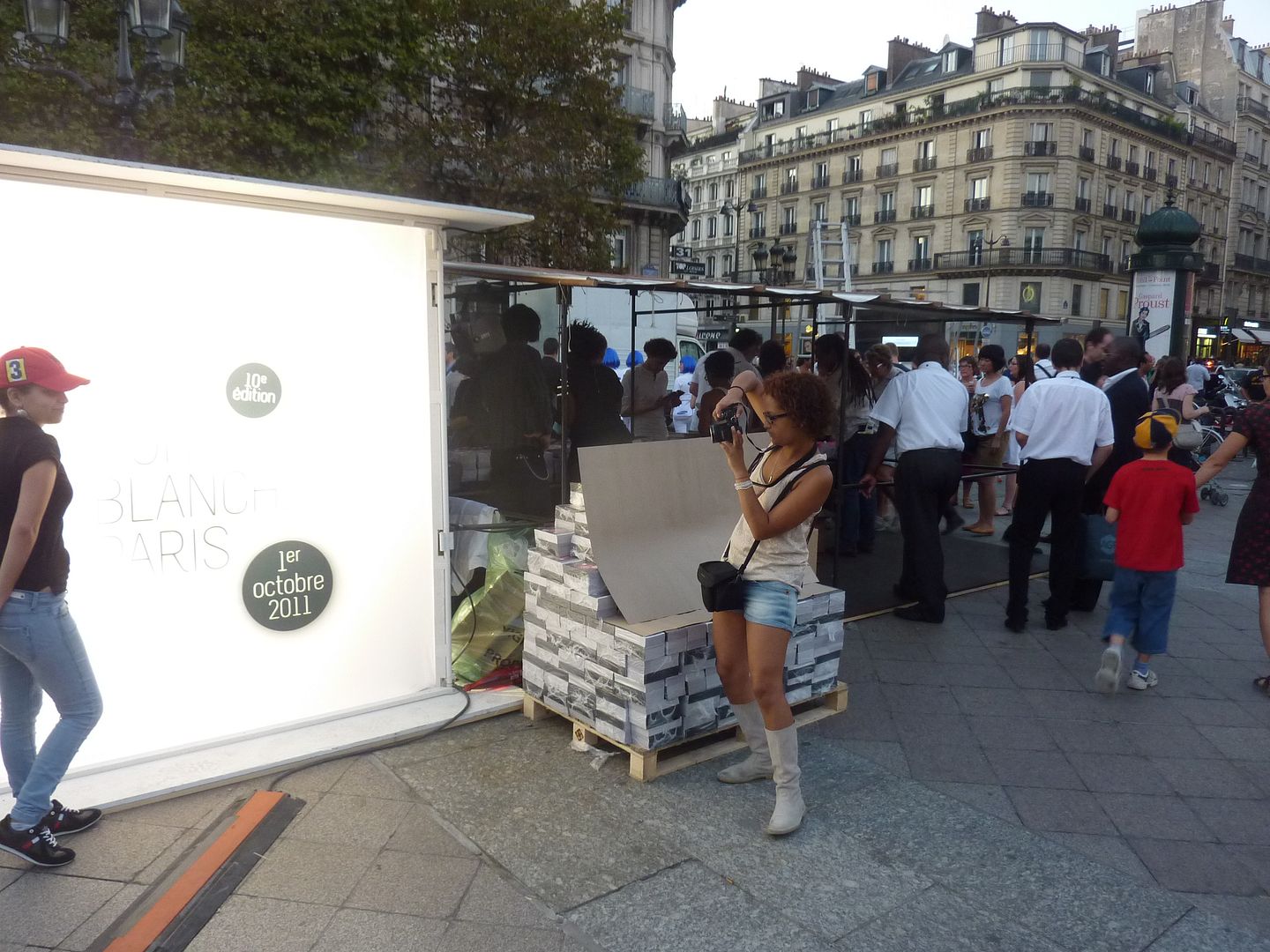 There were pallets and pallets of the guidebooks at all of the major locations. You can see a pallet behind the woman holding the camera, to replenish the big piles on the tables as needed.
Maps at the central point of each zone showed where the "attractions" could be found.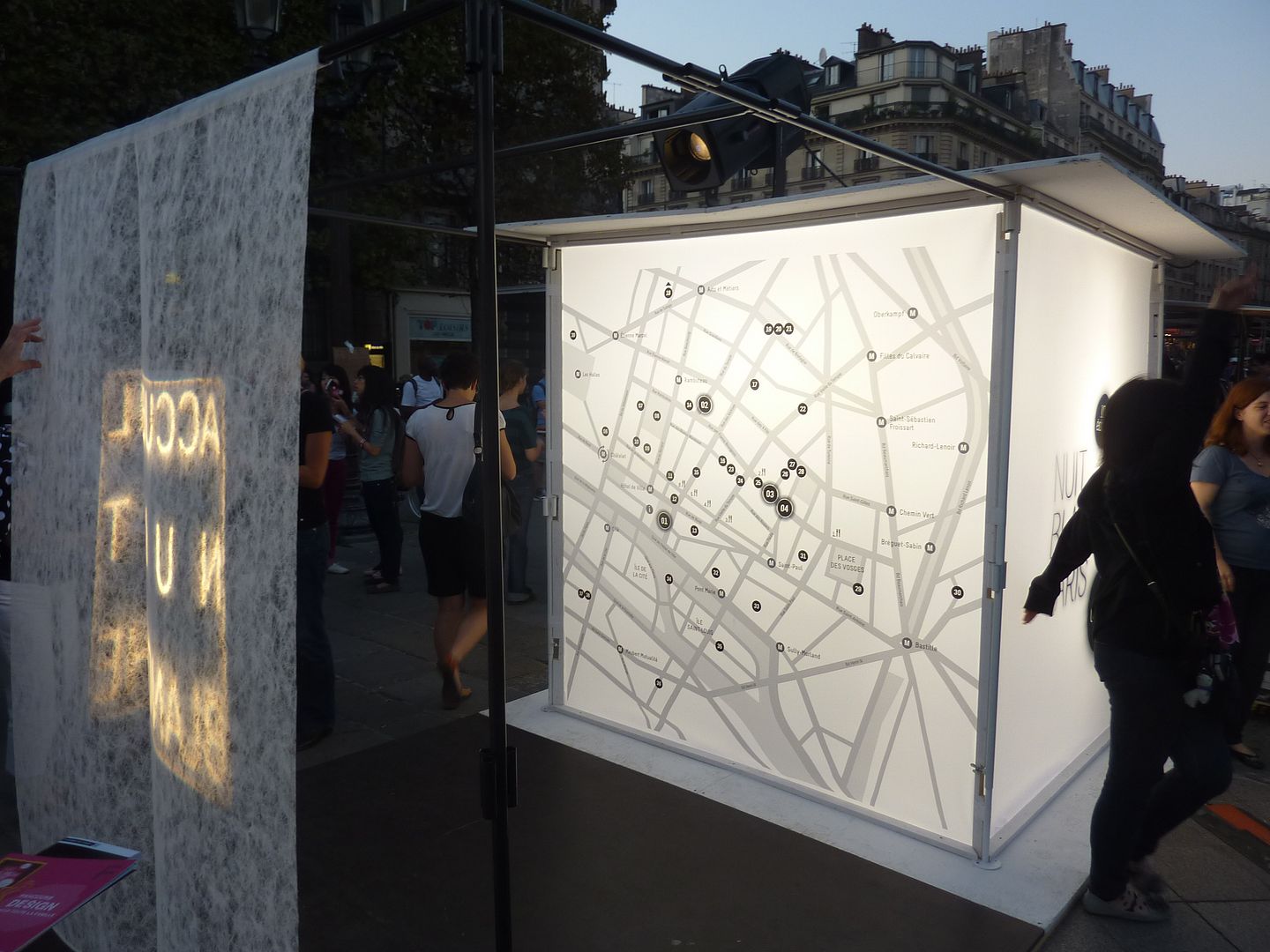 I went first to the courtyard of the Hôtel de Ville (20 minute wait in back of the building). The installation was an abstract British art film about the Italian island of Lampedusa. It is clearly a lovely place, but in recent years it is much more famous for the cadavers washing up on its beaches and the thousands of refugees arriving from Africa in sinking boats.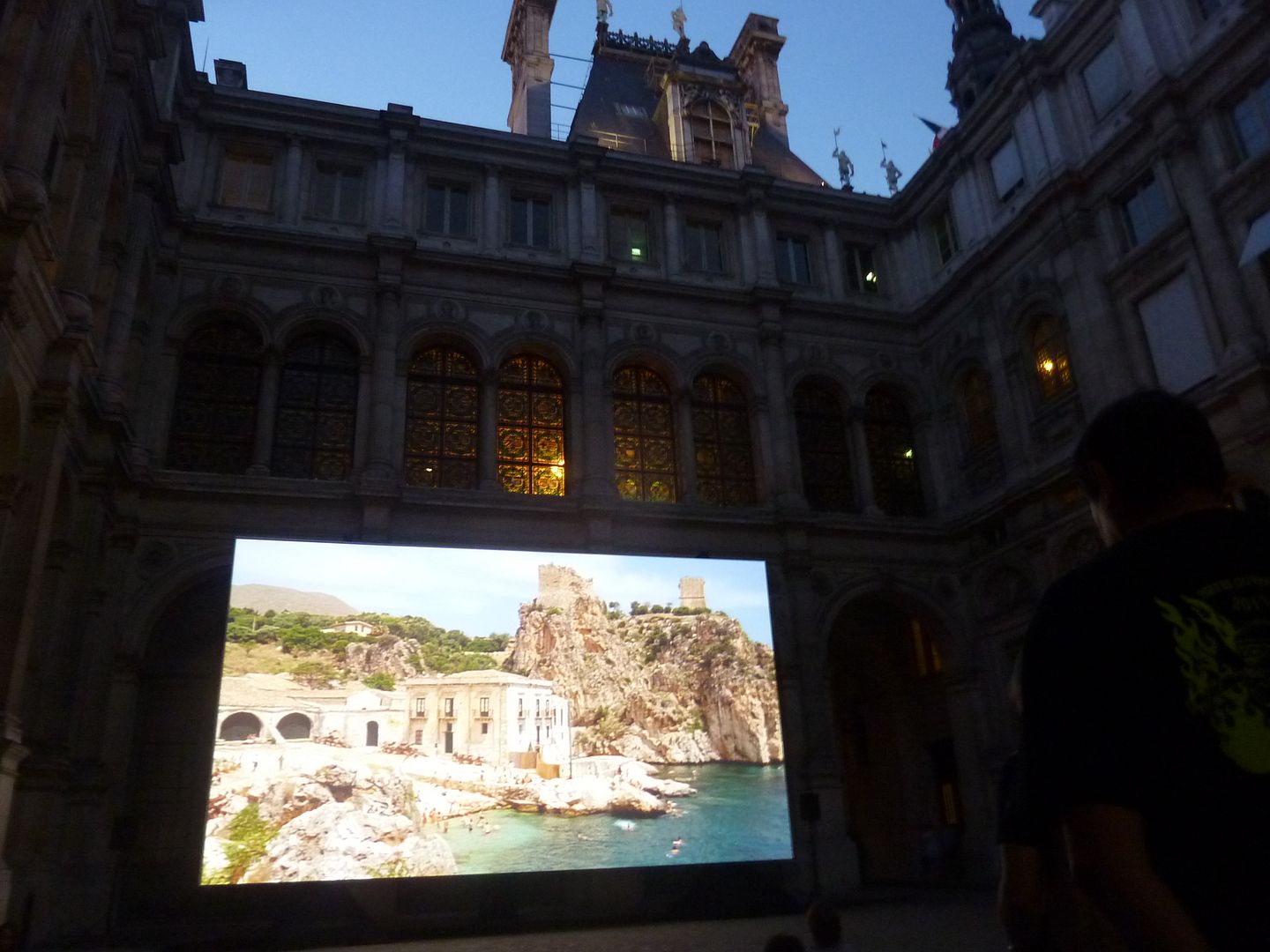 Lampedusa is in spitting distance of Tunisia and not near the rest of Italy at all, not even Sicily, which explains why anybody hits the European jackpot by touching the soil there.
The images of the film were quite interesting, but I found myself gazing up at the fancy reception rooms of city hall.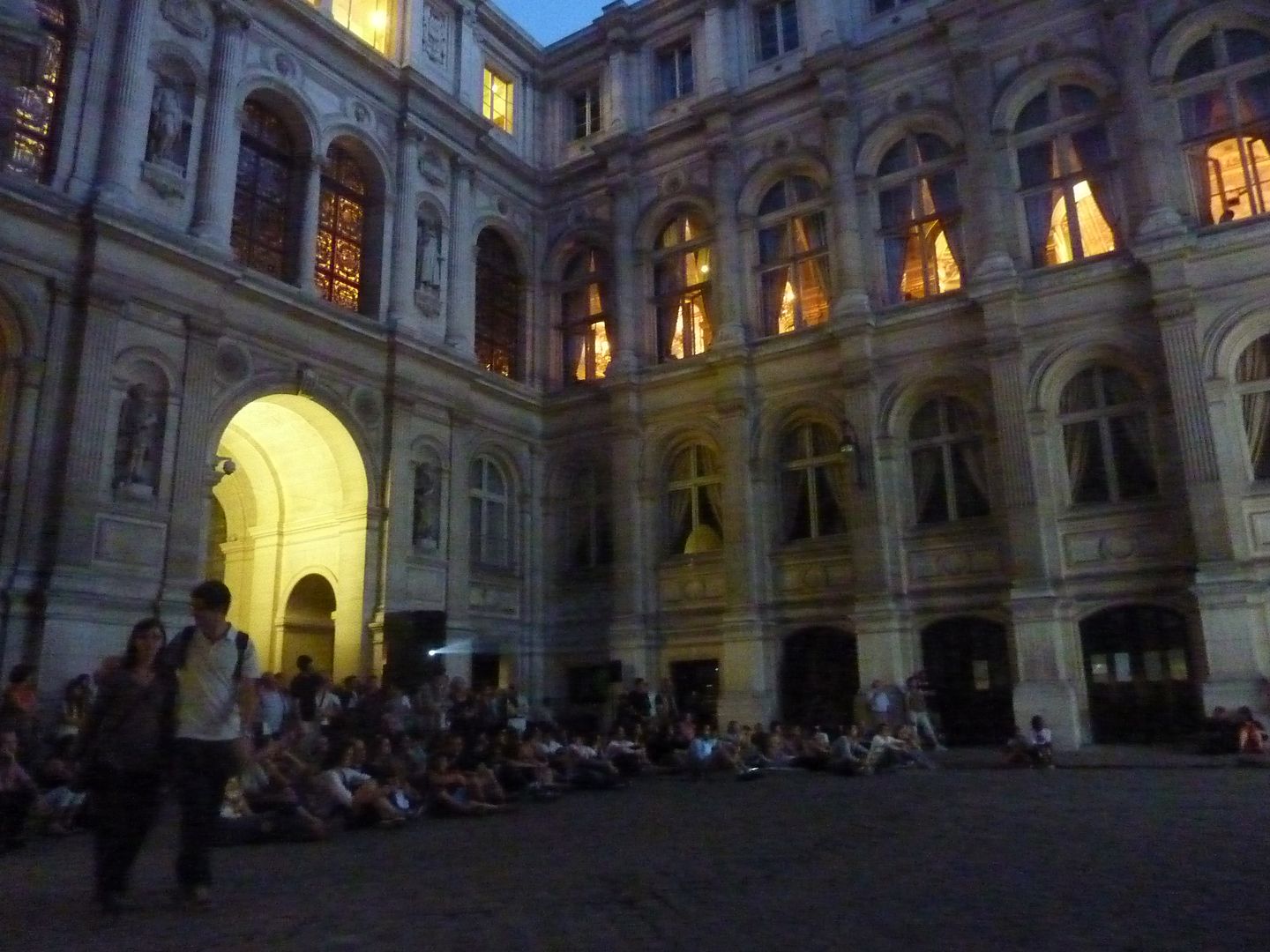 This year was the 10th Nuit Blanche. During the very first Nuit Blanche in 2002, it was possible to visit the splendours of the Hôtel de Ville, and it was there at 2:30 a.m. that a deranged homophobic man stuck a knife into the abdomen of Bertrand Delanoë, the mayor. The mayor recovered after a couple of months and was re-elected in a landslide a few years ago. He remains one of the most popular politicians in France.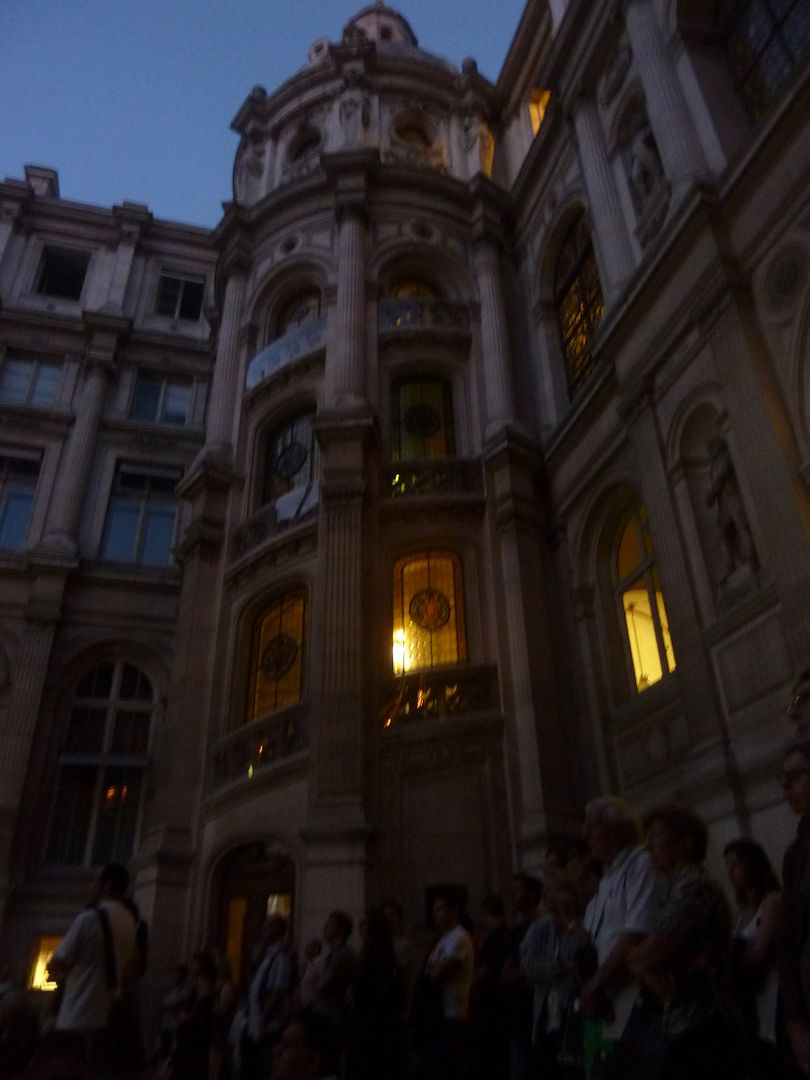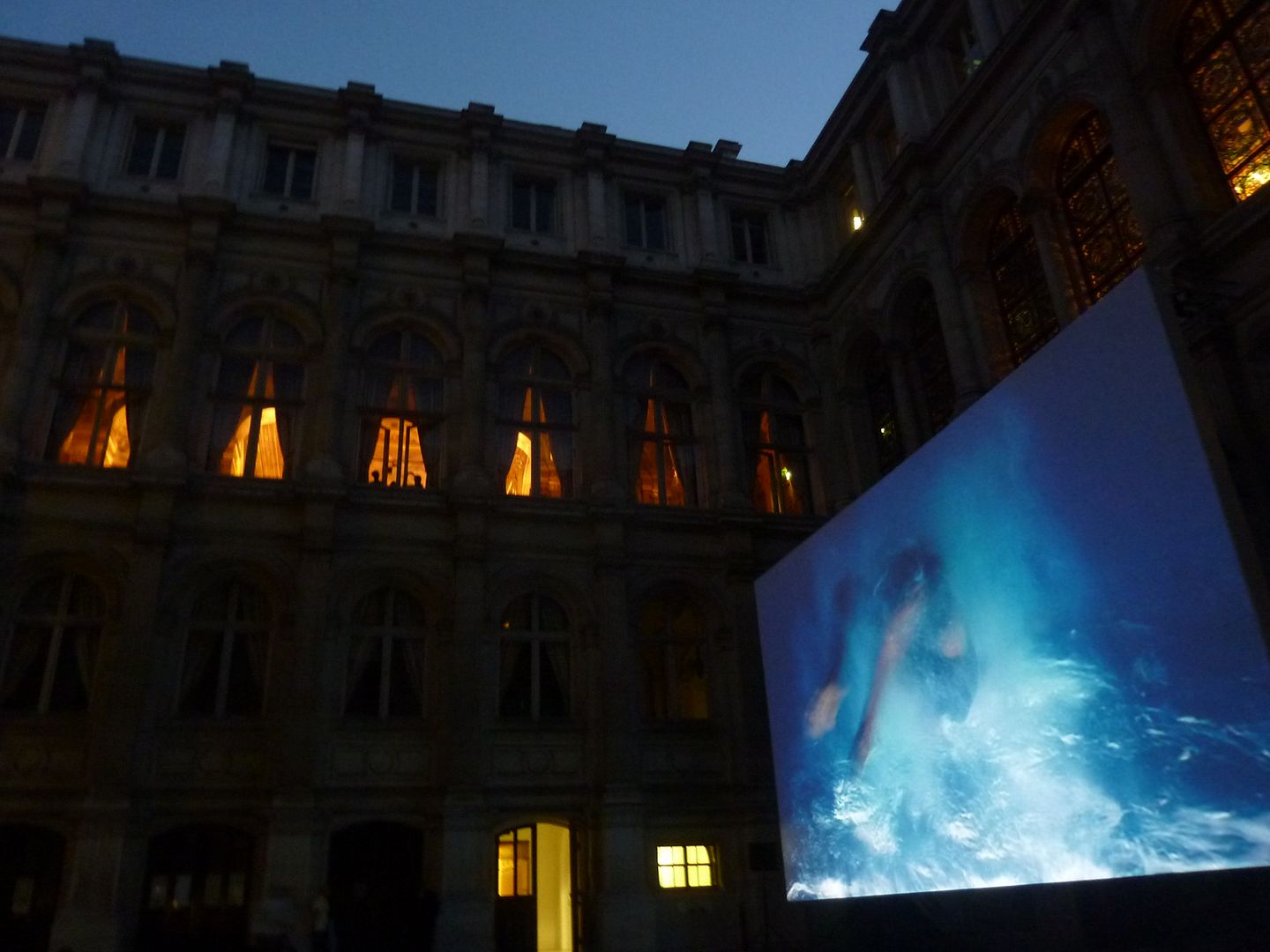 Where to go from there? The night was very young -- it was only about 20:30.