Post by kerouac2 on Jun 10, 2012 15:43:34 GMT
I don't often make reports on tourist sites in Paris since visitors can see Paris with fresher eyes, and I think it is more suitable for them to show what they have seen.
As for the Tour Montparnasse, it is not really a prime tourist site by European standards since it only receives 760,000 visitors a year and it ranks 15th in Parisian tourist attractions that require payment. The majority of tourists visiting the tower are Chinese.
Anyway, it was built from 1969 to 1972 and it was the tallest building in Europe for 20 years at 210 meters. Now it ranks 17th, and even the
Tour First
in La Défense is taller, pending the construction of the Russian financed
Hermitage Plaza
twin towers which are due in La Défense in 2016. They will be 323 meters high, voluntarily one meter less than the Eiffel Tower. Upon completion,
Hermitage Plaza
will be the tallest office building in Europe.
Anyway, Parisians have never loved the Tour Montparnasse, nor has anybody else. Not only is it not very pretty, but it is an architectural insult in the heart of Paris. Thank you, Georges Pompidou. Frankly, over the years my eyes have just filtered it out or else I use it as a landmark to find Montparnasse, which I probably could have found anyway.
I have worked in the building twice in my life. Companies come and go, but among the current occupants are the Paris offices of Al-Jazeera, the embassy of the Kingdom of the Netherlands, the teachers health insurance company, which occupies 8 floors and is the principal co-owner of the building, AXA, Morgan Stanley -- all of the usual suspects for this kind of building.
I had not been inside for about 10 years, but I suddenly decided to buy my ticket and spend 38 seconds in the lift to get to the 56th floor. Then you walk up to the 59th if you want to stand on the roof.
You can actually see the majority of the monuments of Paris if you know where to look (of course there are all of the orientation signs to help people know what they are seeing).
Most people want to see the Eiffel Tower first. Not a problem to find.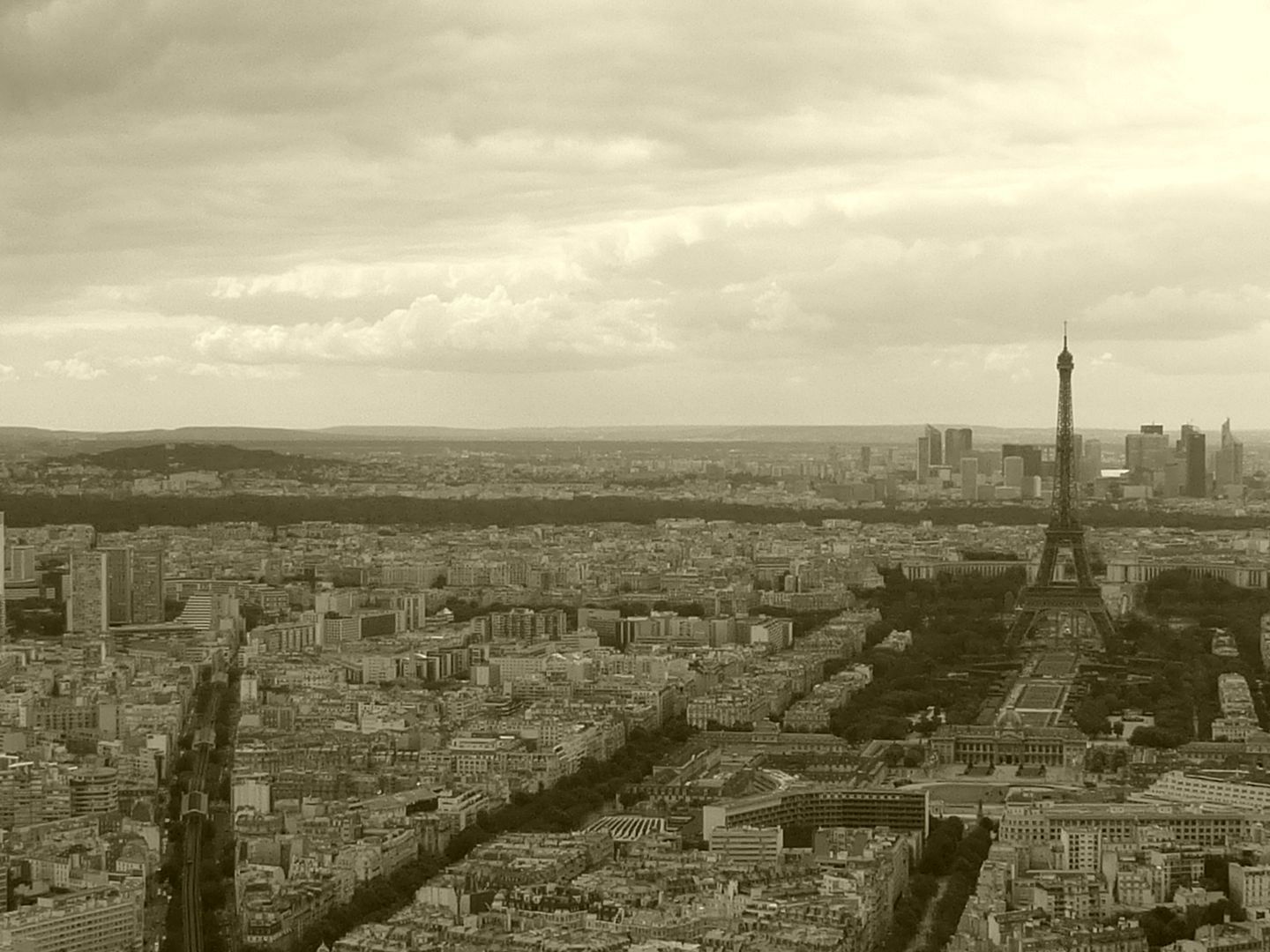 Yes, I was playing with my camera settings since the weather was crummy.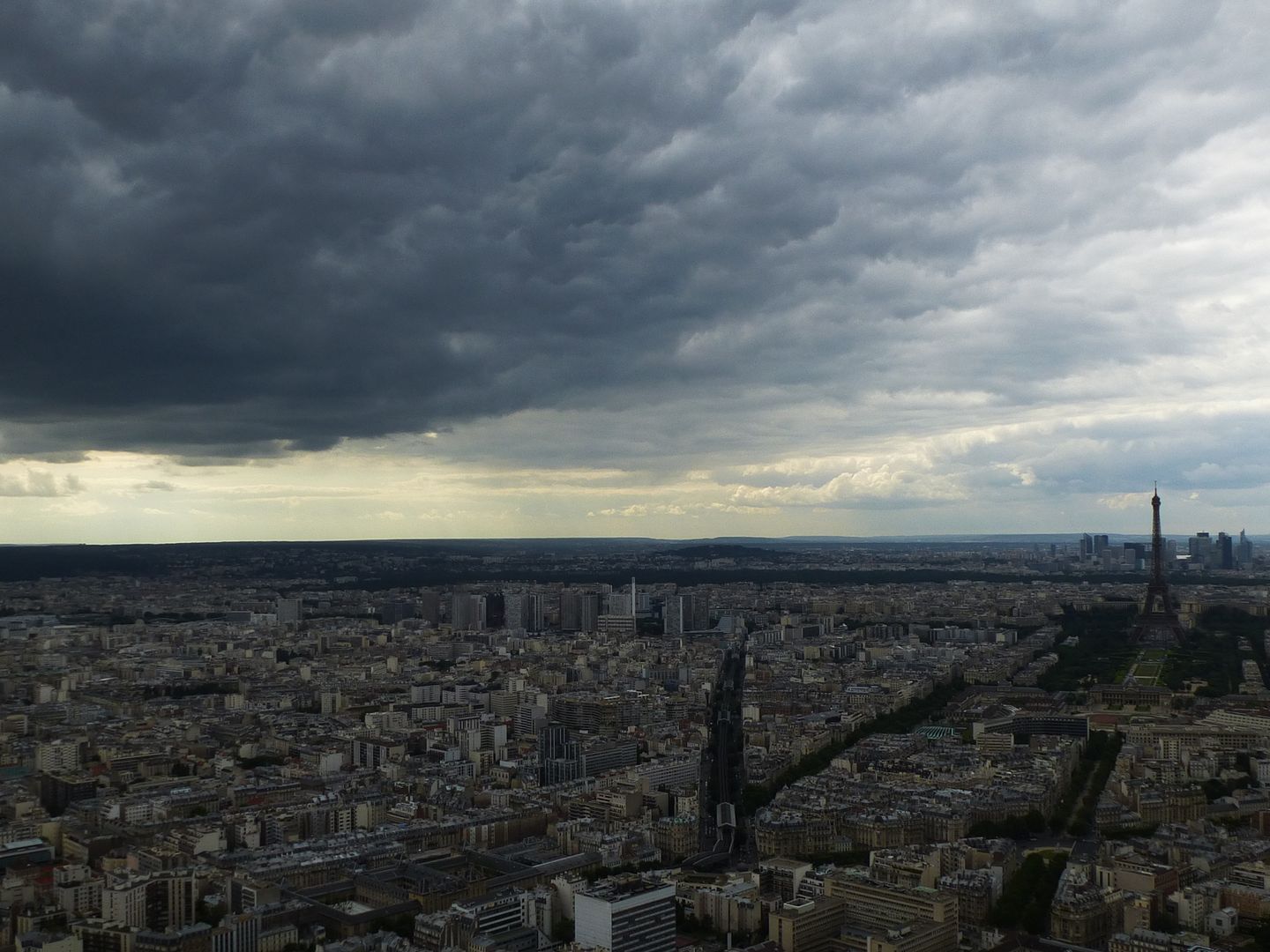 the Ecole Militaire and the Champ de Mars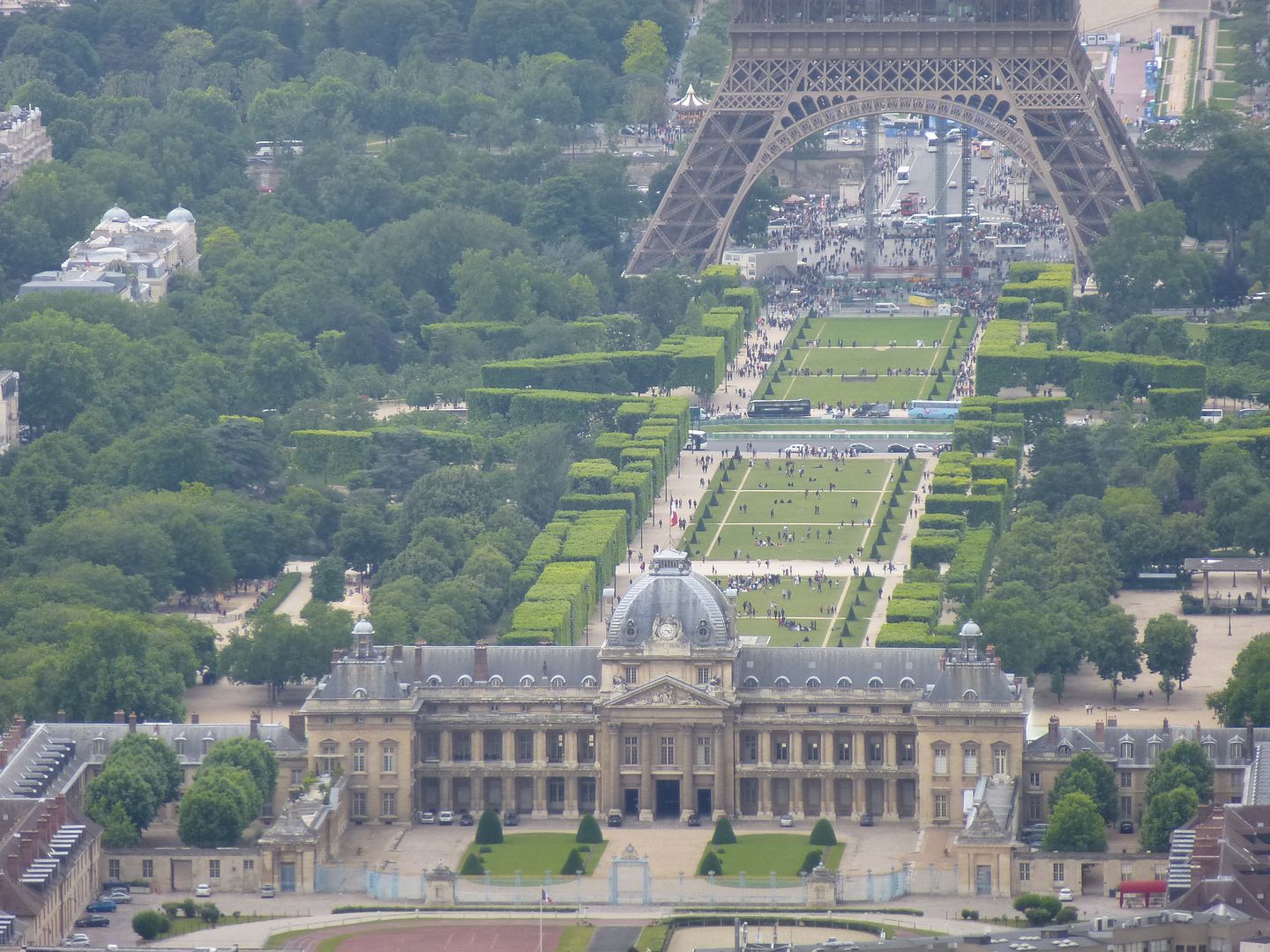 the Senate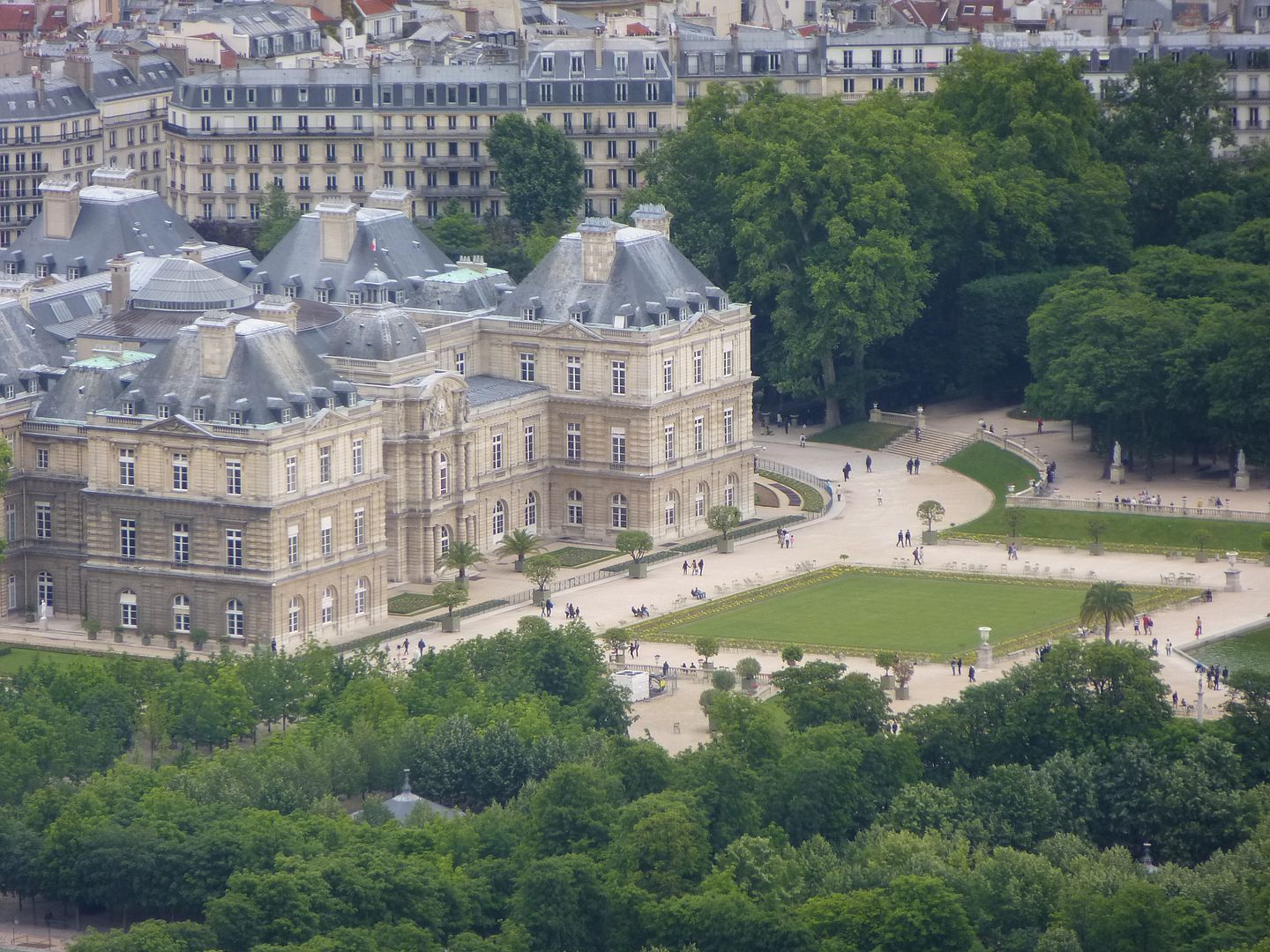 the Luxembourg gardens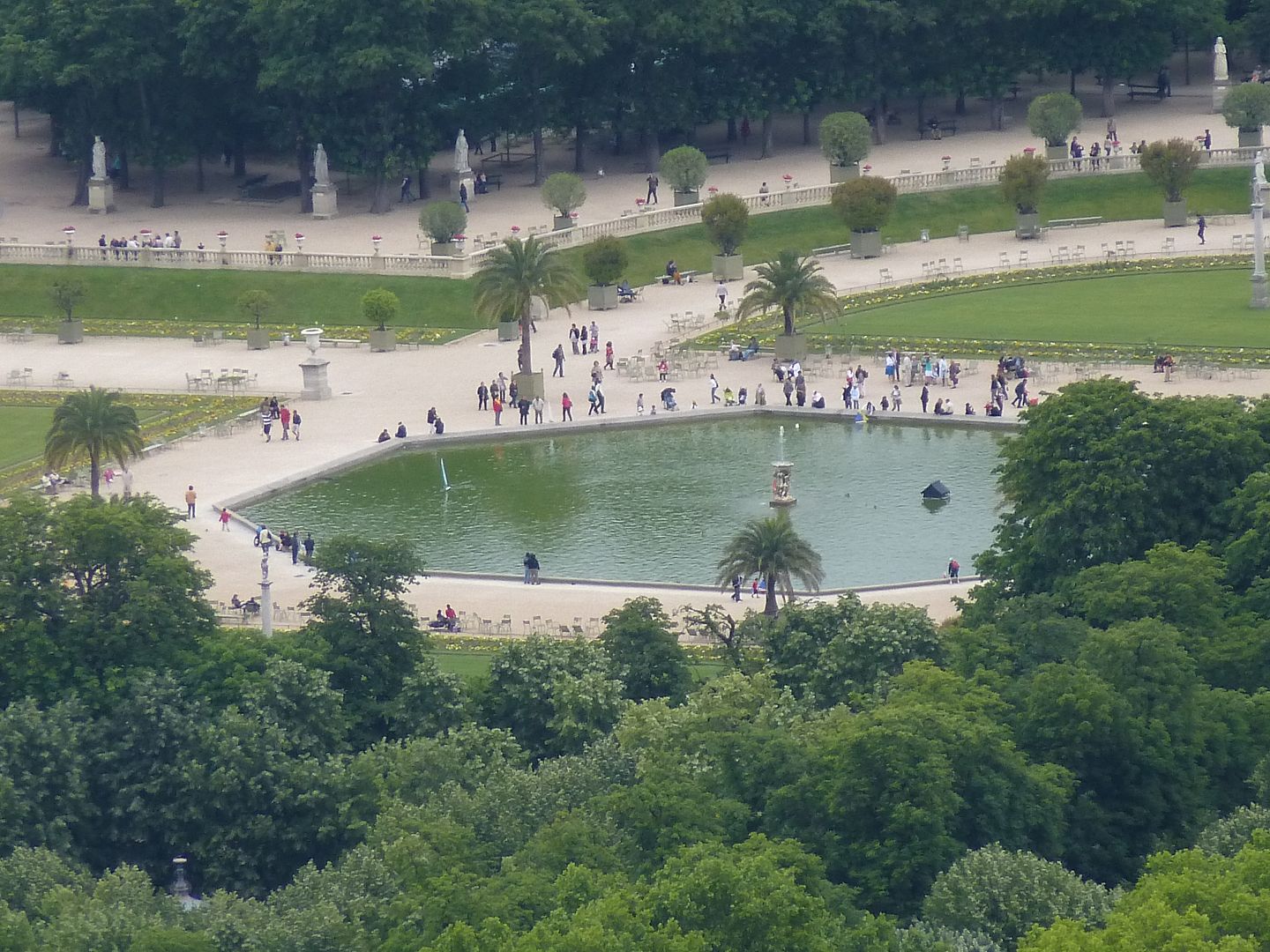 the Arc de Triomphe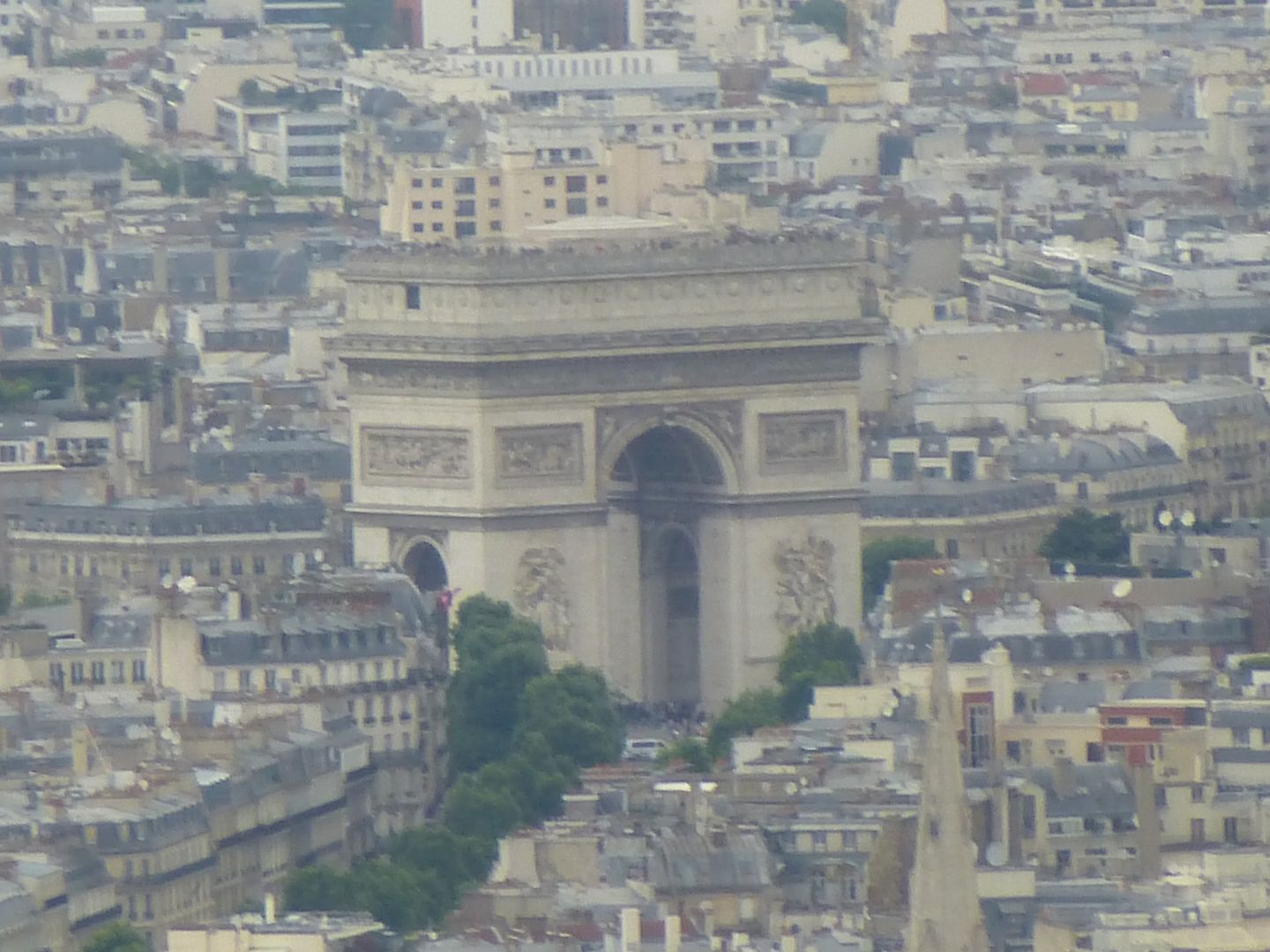 the Louvre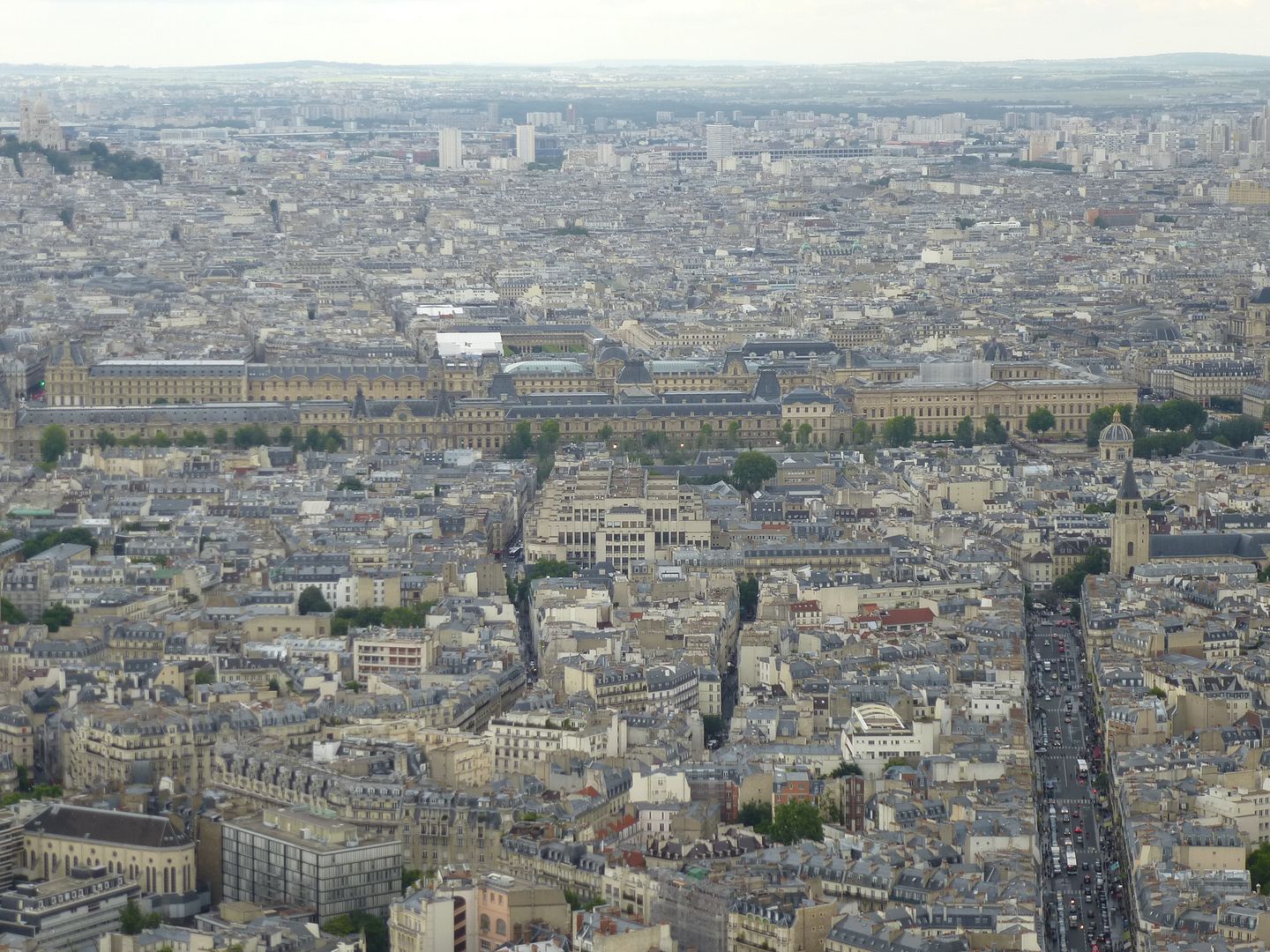 Place de la Concorde