Post by kerouac2 on Jul 5, 2012 18:15:11 GMT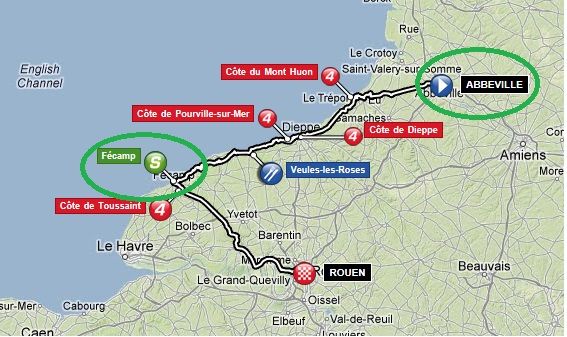 The first time I ever saw the Tour de France in person was in 1964. I didn't really remember, but I knew it had to be either a family visit in 1960 or 1964, so just by checking the itineraries, I saw that it was in 1964 that the Tour came near my grandparents' village, for a stage that went from Forest (a suburb of Brussels) to Metz. All I know is that we went to some small town and occupied an excellent vantage point on the terrace of a café-restaurant which overlooked the main road. After a long wait, the riders came whizzing through and three minutes later it was all finished.
That sounds like a kind of ridiculous thing to wait for, doesn't it? But it is a whole process for fans -- figuring out where they might see the Tour, going there on the day it is passing through (and for the mountain stages, often camping out for 2 or 3 days in advance), the comraderie of the long wait along the road, with huge picnics, games for the children, card games and naps for the adults. The advertising caravan comes through about 90 minutes before the riders, and this defies description. Every imaginable company participates -- and they throw trinkets to the crowd. Samples! Caps! Keychains!
And then the advertisers are gone, and the wait sets in again, with a few straggling advertising cars passing through, some motorcycle police, a few official Skodas... and you wait. This is when some people who have brought small children must leave, because the small children have become uncontrollable and cranky, and it was a mistake to try to make them wait.
And then the cyclists come through in a few seconds of intense excitement. People have come from Australia and Brazil and South Africa, all over France and all over Europe. And they absolutely love that brief moment.
Dare I say it? It is quite a lot like sex -- a long slow buildup with all sorts of preliminaries and then just a few intense orgasmic moments. But people glow with happiness as they leave the site and they wouldn't have missed it for the world.
Anyway, I wanted a double orgasm this year, so I went to Abbeville to see the start of the stage, and then I hightailed it to Fécamp to see the riders a second time.
12-15 million people come to see the Tour in person at one of the stages, making it by far the most viewed sporting event in the world for people physically present. And even on television, it is one of the top three, after the summer Olympic games and the World Cup for football.
But first I had to drive to Abbeville.
I managed to get there a little before 9 a.m. when just about all of the roads into town would be shut down. I parked in a field that had been organised for the occasion, as many other fields had also been prepared.
Lots of other people were just camped out in the central park.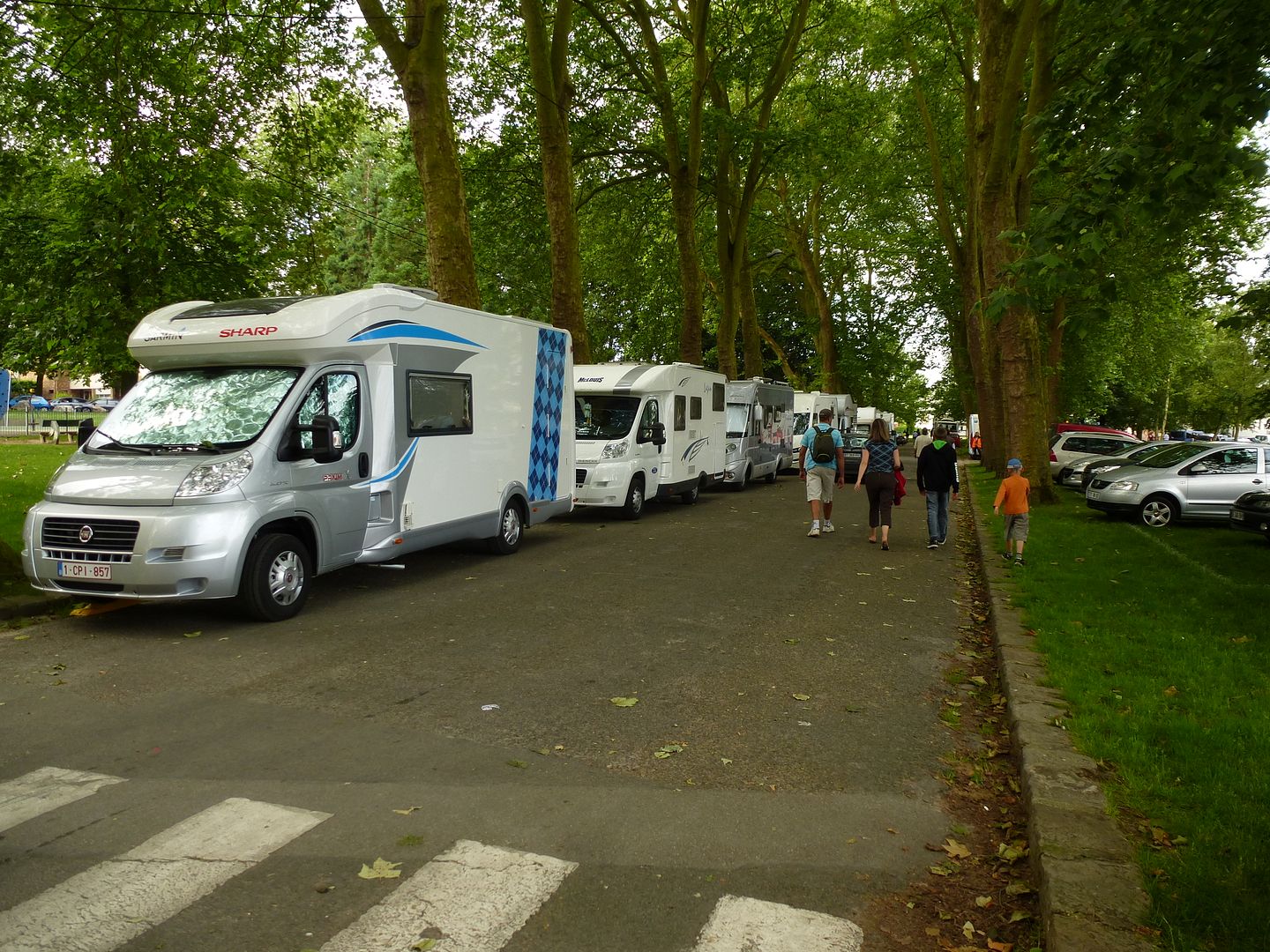 There were grassy bicycles decorating all of the garden areas.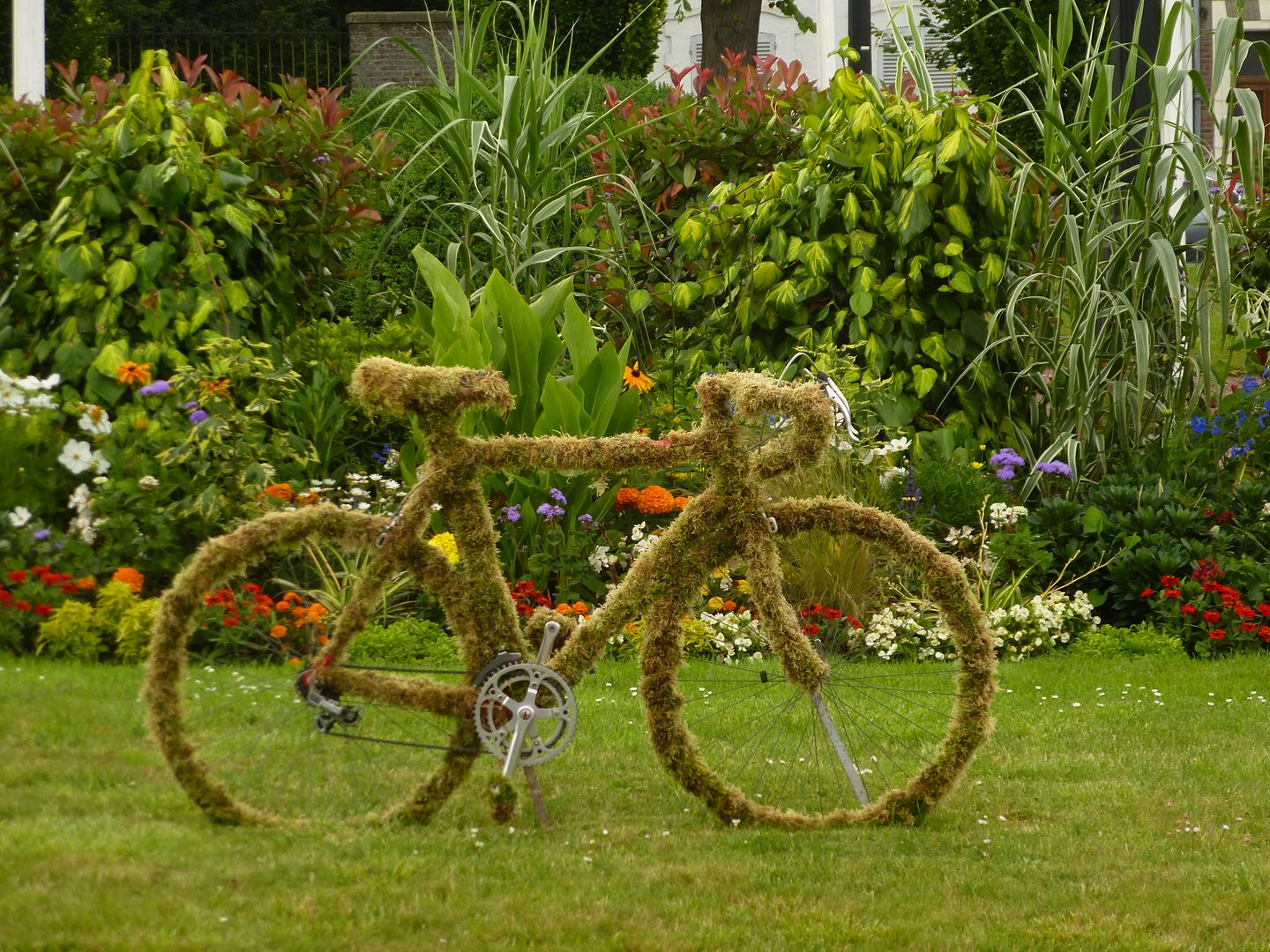 I followed the various arrows to find where the action would be taking place.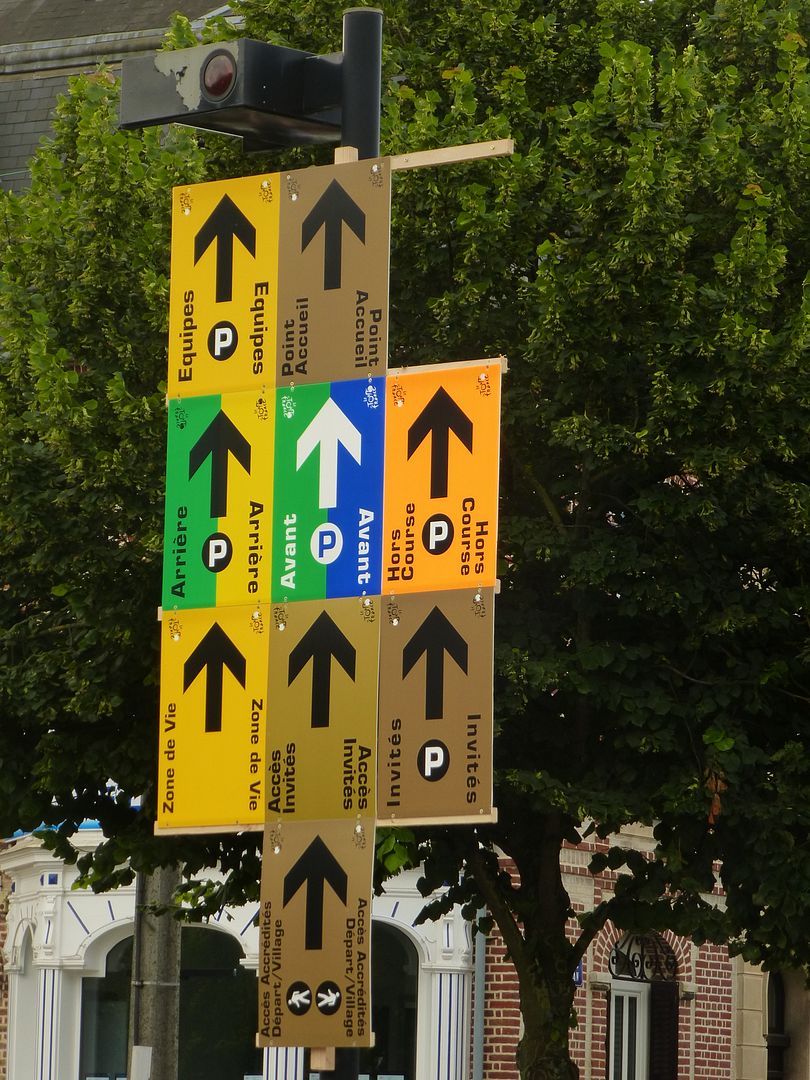 The municipal theatre was the VIP guest centre.