Post by kerouac2 on Sept 9, 2012 6:04:21 GMT
Strasbourg has always been one of my favourite cities in France for a variety of reasons. For one thing, it is quite beautiful, but that isn't enough to make you like a city in itself. The people of Strasbourg are a major plus. They have been through so much, tossed back and forth between two countries, but they are friendly without being submissive. It is also perhaps the most ecological city in France, with the most bicycle use and a tramway system that inspired the other cities of France, when it cancelled plans for a subway system and proved that not only can you have excellent transportation with a tram, but you can also close off huge parts of the centre to motor vehicles and keep (almost) everybody happy anyway. And of course, Strasbourg feels very exotic -- so different from most traditional French cities with even its own regional language that is very much alive.
So I hopped on the TGV Wednesday morning at Gare de l'Est and was in Strasbourg at little more than 2 hours later -- after all, the TGV goes 315 km/h most of the way, making it the fastest way to get from city centre to city centre from Paris. Air France will no longer offer flights from Paris at the end of the year, because it just isn't worth it anymore.
Yes, I confess that I take the train in 1st class from time to time. If you book long enough ahead of time, it is just as cheap as 2nd class. In this case, I paid 35€ for the ticket.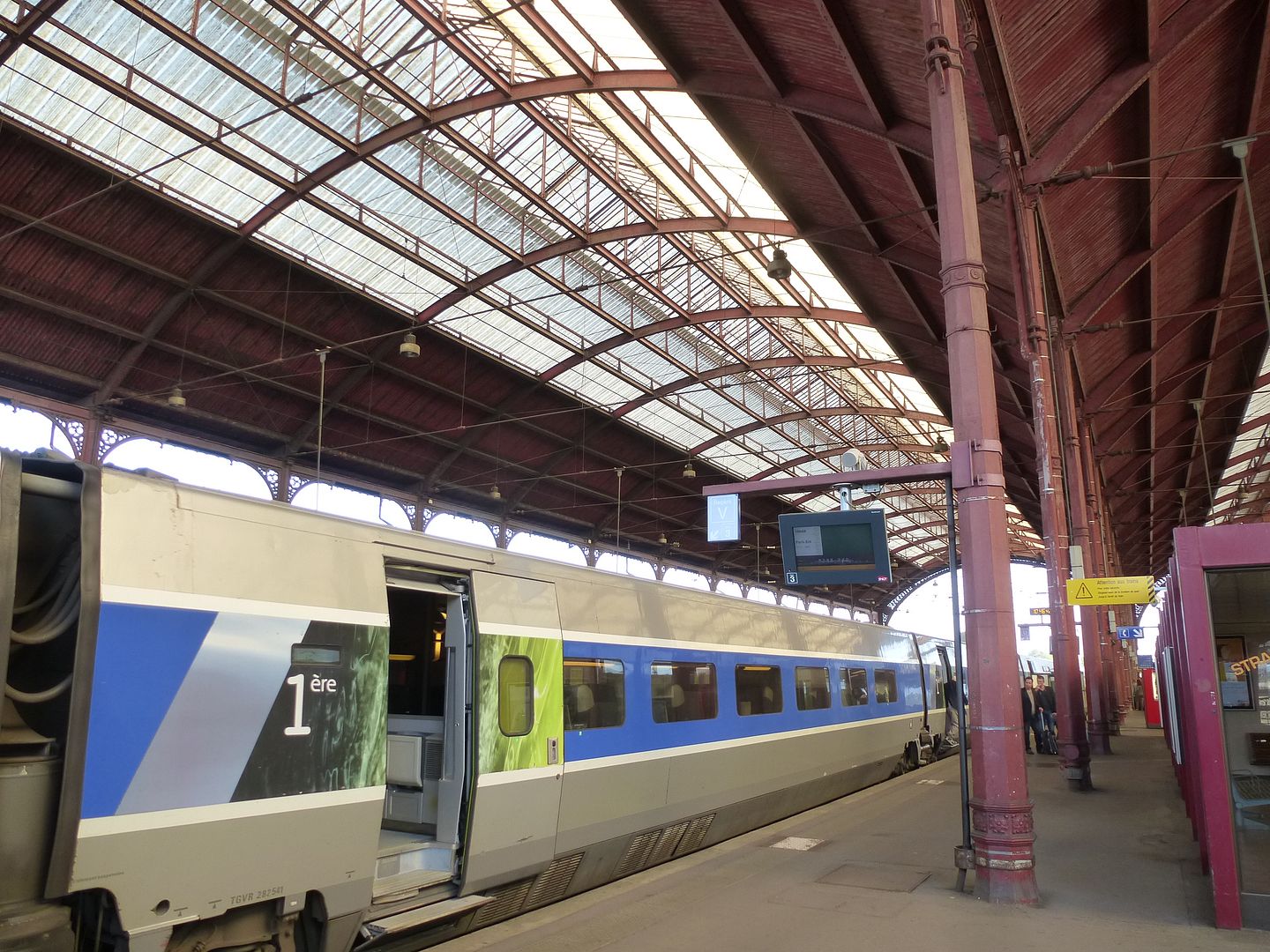 The station looks typical at first, but neophytes are in for a surprise.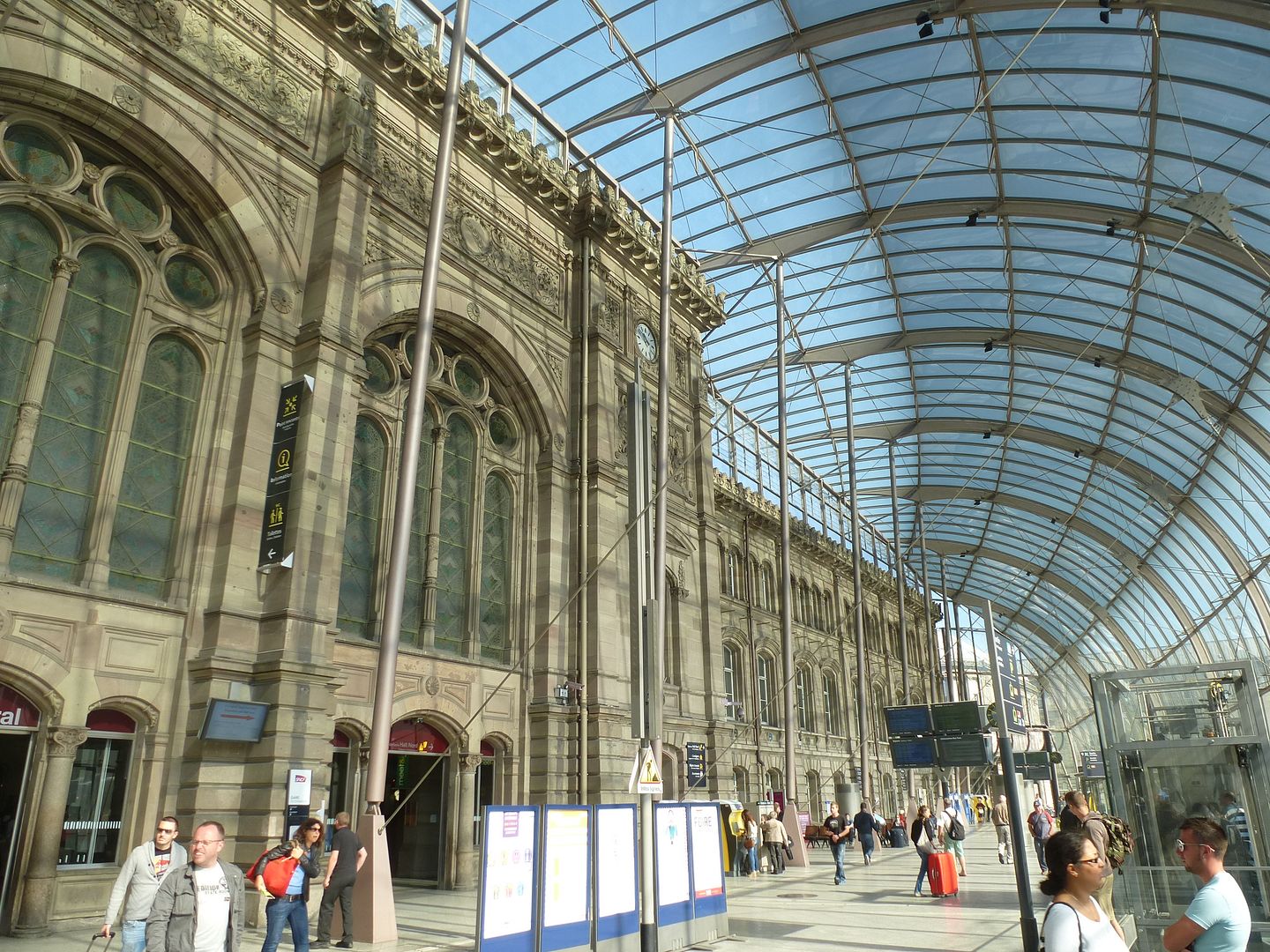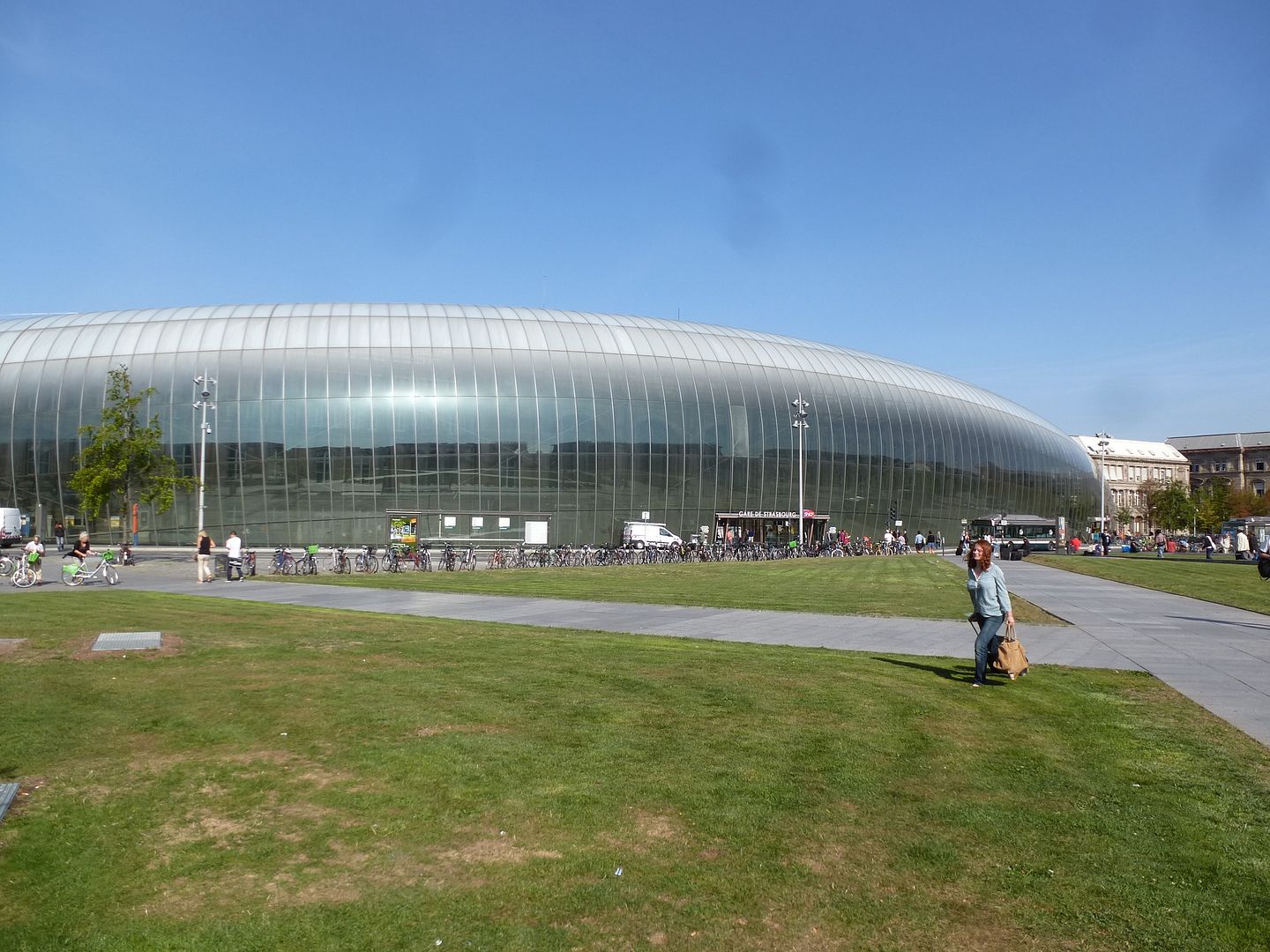 I can't imagine that the bubble was accepted easily in the municipal council deliberations, because municipal councils are generally quite conservative, and this is the most conservative region of France, but I can imagine two arguments that probably helped to get approval. 1. "Think of the weather in January and February" and 2. "The building is still there -- the bubble can be dismantled it doesn't work, no harm done."
I have never had the opportunity to discuss this feature with locals, so I frankly do not know what their opinion is -- but I do know that they are generally in favour of anything that makes the bitterly cold winters more bearable.
Air France is not the only airline no longer flying to Strasbourg.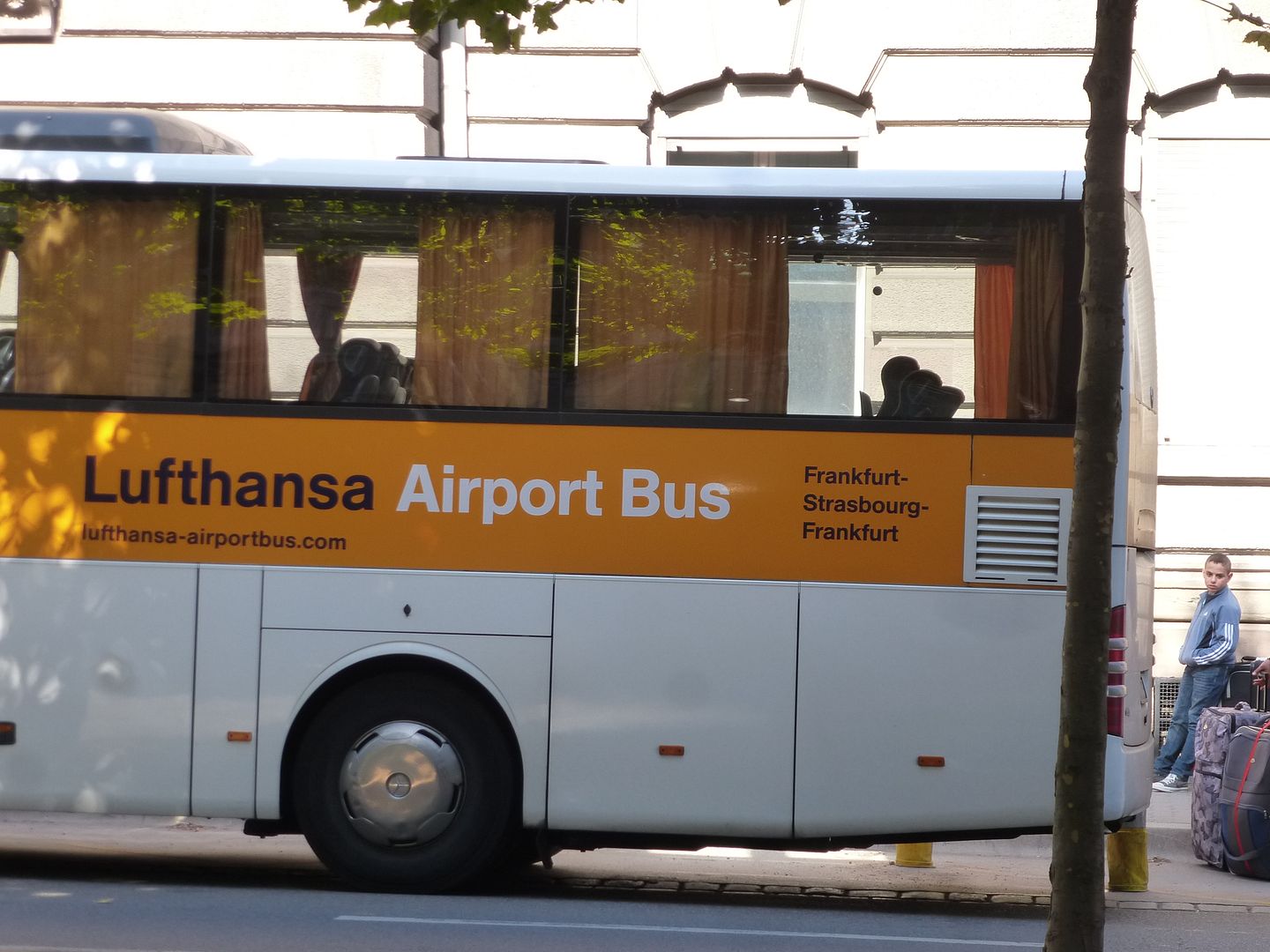 The station area is totally surrounded by bicycles.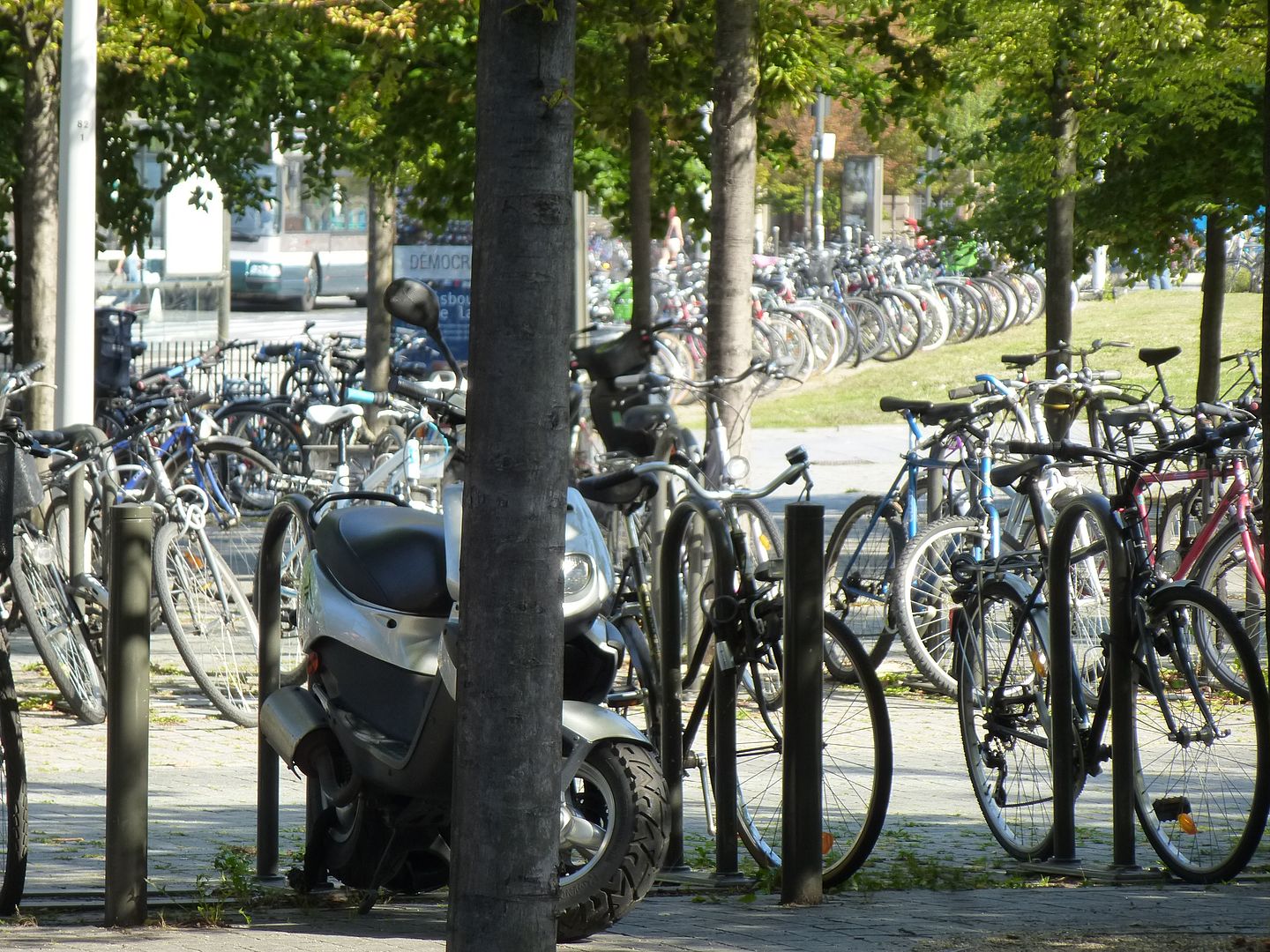 And then I was off to patrol the city.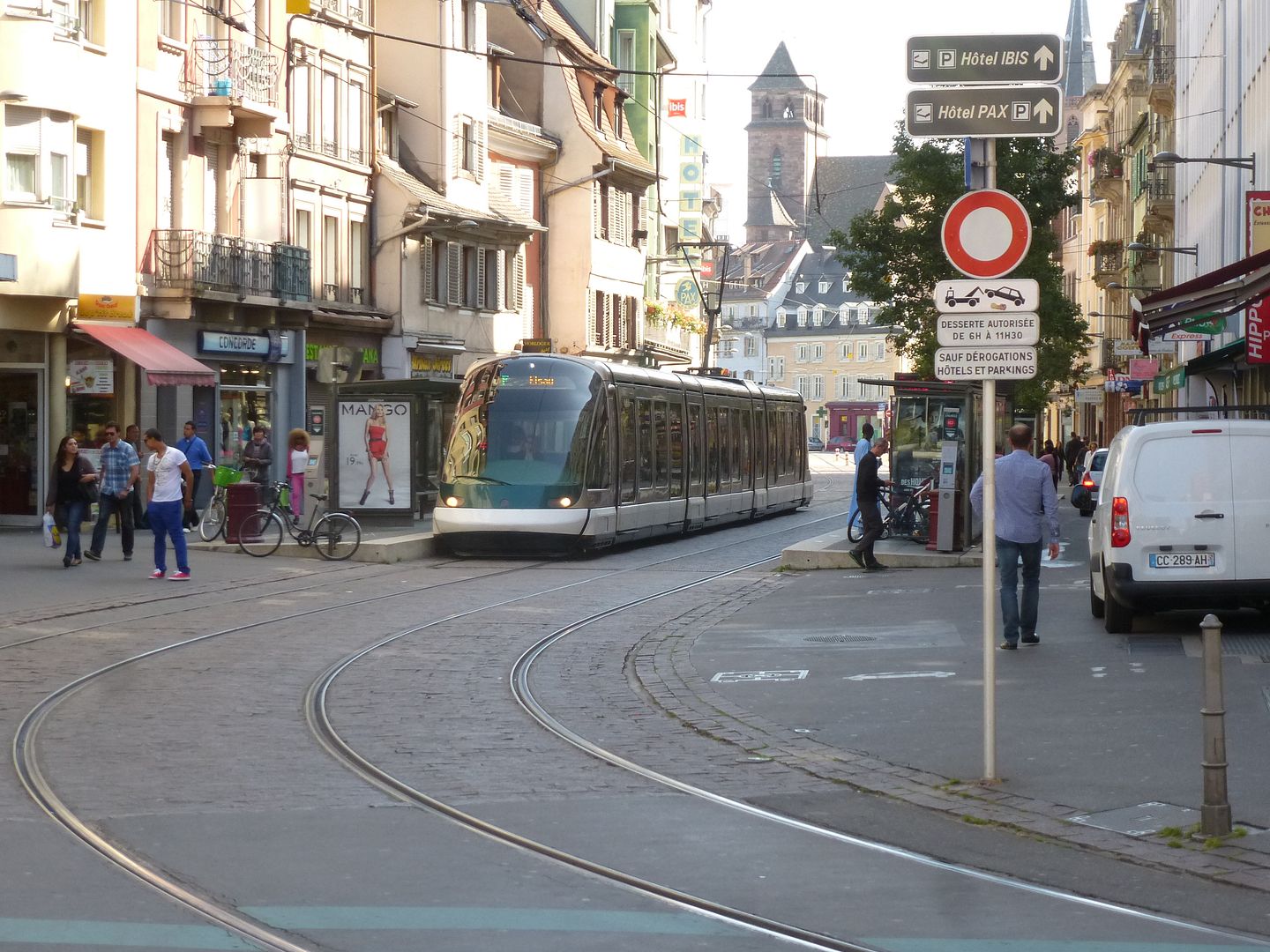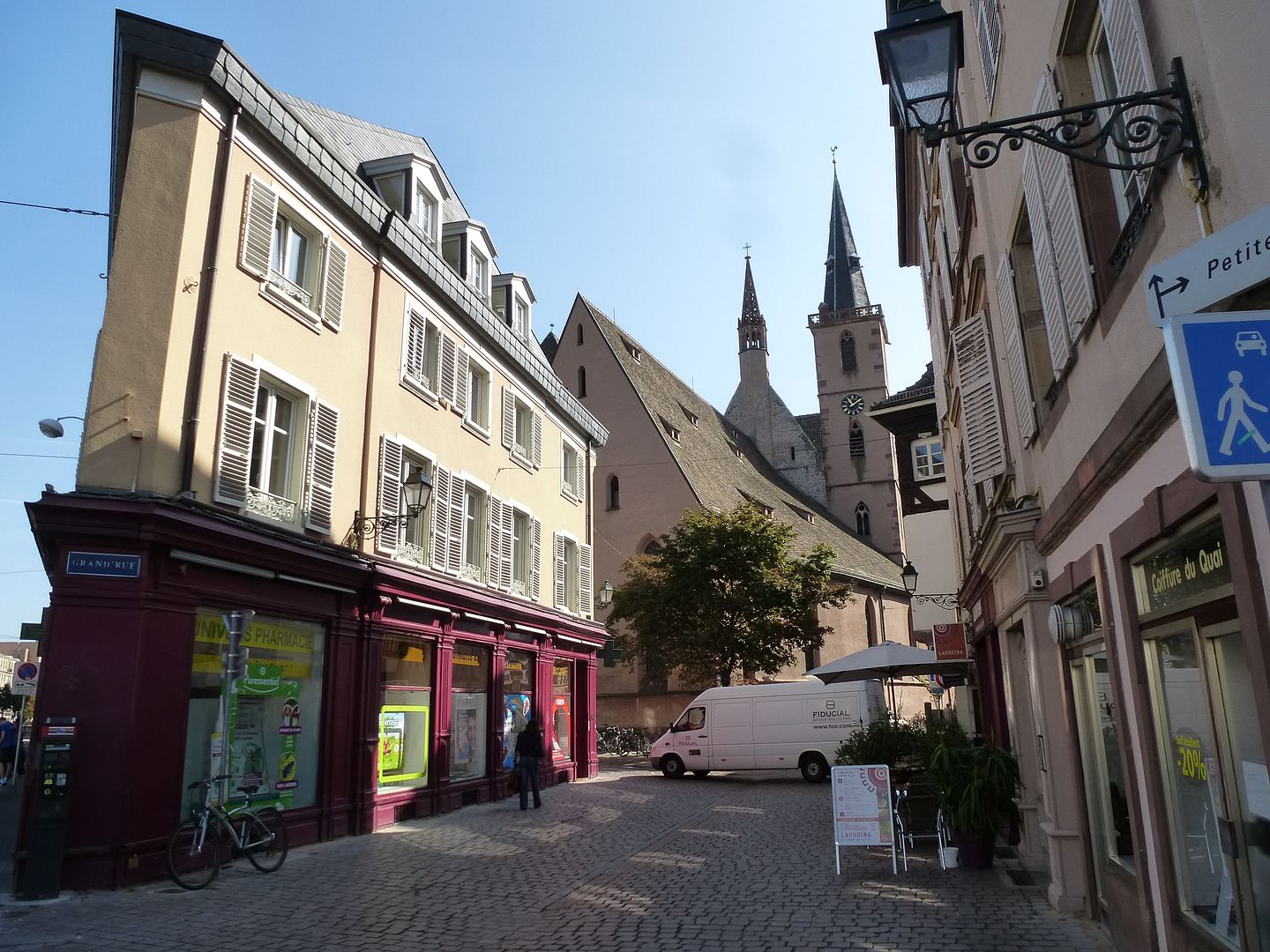 Some places are the same as in Paris.