Post by kerouac2 on Jul 11, 2013 18:36:33 GMT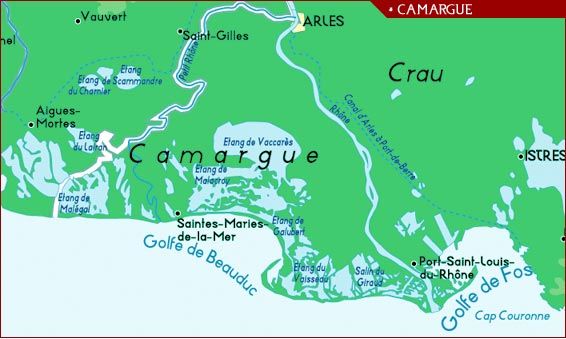 I have no idea how famous Aigues-Mortes is to people outside of France. I suspect that quite a few Belgians, Germans and Dutch have been there in their annual holiday pilgrimage to the south of France, and of course a certain number of other nationalities as well. It is not considered to be a destination in itself even by the French, just a side trip between beaches and a cultural excuse to show friends and family that you did not spend the whole time getting a suntan and drinking pastis and/or rosé.
It's a town in the Camargue, which is all part of the same side trip, the Camargue being of course the Rhône river delta and quite an interesting place in itself. In fact, some people do make it the centrepoint of their holidays, especially if their children are infatuated with horses. The Camargue has famous breeds of "swamp horses" many of which are still wild but even more horse ranches with guest accommodations. The area also grows rice and is the summer home of African flamingos. On top of this, there are bull farms, where bulls are raised for bullfighting in nearby Arles and Nimes and the ones who don't make the grade are turned into bull sausage, another of the famous regional products, no kidding.
There is also another famous town in the Camargue besides Aigues-Mortes -- Les Saintes-Maries-de-la-Mer, the gypsy capital of France. There are colourful gypsy pilgrimages to Les Saintes-Maries, who come to venerate dark-skinned Saint Sarah. As for the three Saint Marys, they are Mary Magdalene, Mary Salome and Mary Jacobe, the first three people to see the empty tomb and the resurrection of Christ. What the hell were they doing in France? They set sail from Alexandria, Egypt and ended up there either by design or as castaways. And Saint Sarah? She was their servant/slave.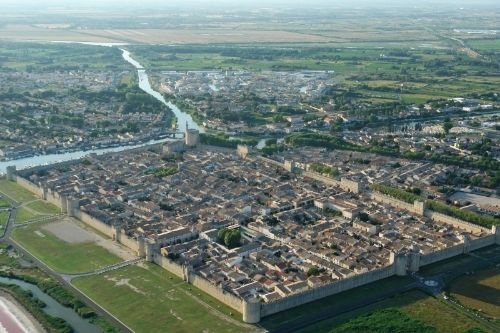 Can any of this be believed? Well, don't count on me to do any more research, because this is about Aigues-Mortes, dammit.
And as for the name
Aigues-Mortes
, it is much less poetic than that other place. It just comes from old Occitan for "dead water," i.e. stagnant water. Yes, I visited the town of stagnant water, but first Louis IX (Saint Louis) had to build it. He was still assembling France back in the 13th century, and he chose that location to be the first Mediterranean seaport of France. He also left for the Crusades from there in 1248 and 1270.
Obviously, it was best to totally fortify such constructions back then, so a walled city was built to handle all of the cargo entering France from the Mediterranean -- mostly spices and wool back in those days. But it turned out to be a really bad location because of the Rhône, which kept silting up the port no matter how many times it was dredged. So when Provence was attached to France in 1481, Marseille became the main port and Aigues-Mortes was forgotten.
In any case the fortifications were never attacked, and the place, although forgotten, was never torn down so it is still here for us to visit.
Basically, I had seen it from a distance all my life and had never had the opportunity to actually visit the place, even though I have been to Les Saintes-Maries several times. It was time to correct that mistake, so I stopped there on the way to Marseille.
There are parking lots all around the ramparts, and they were not yet completely full at this time in the tourist season. There are still some canals skirting the side where the keep is.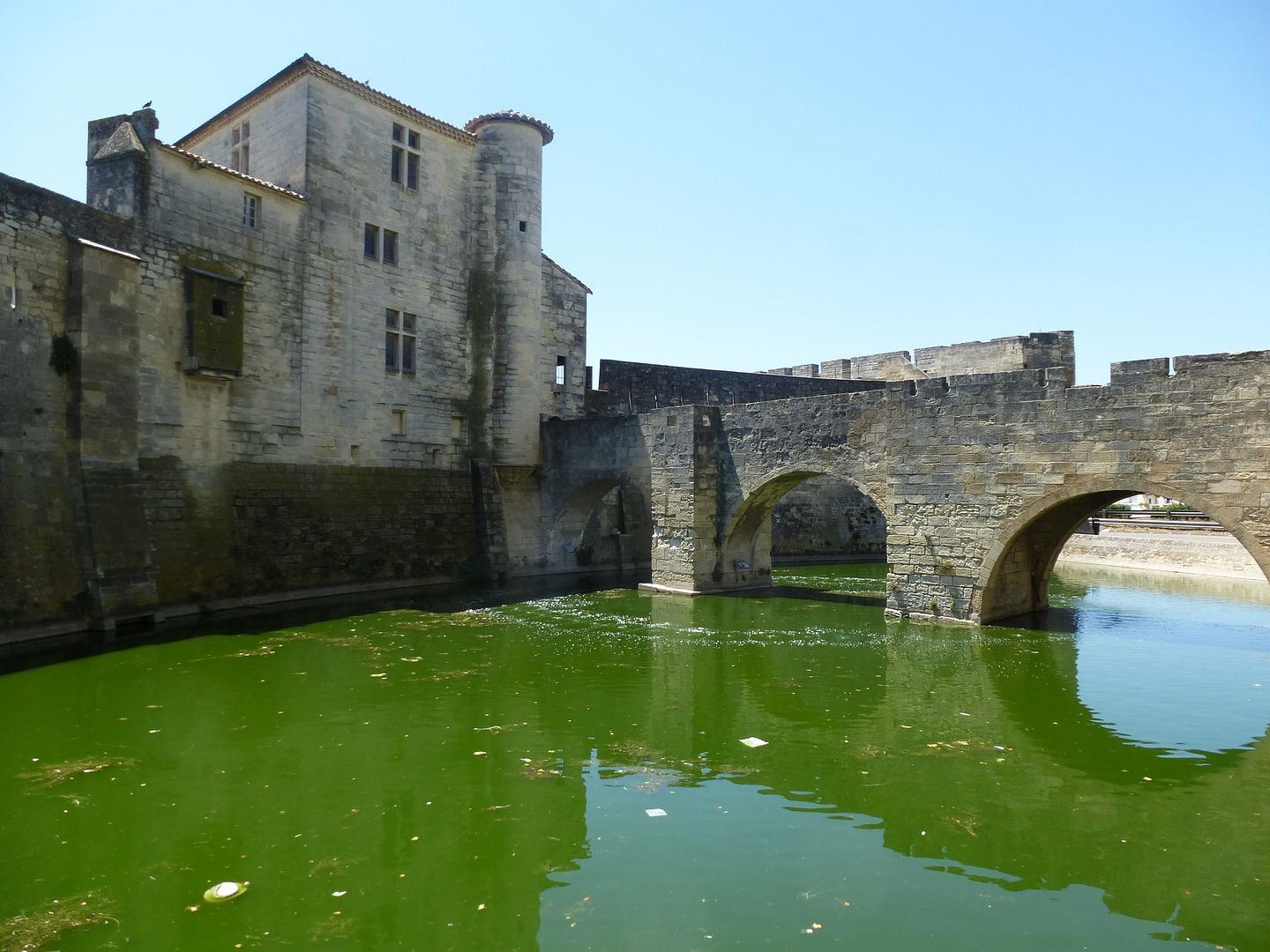 This is the keep, obviously.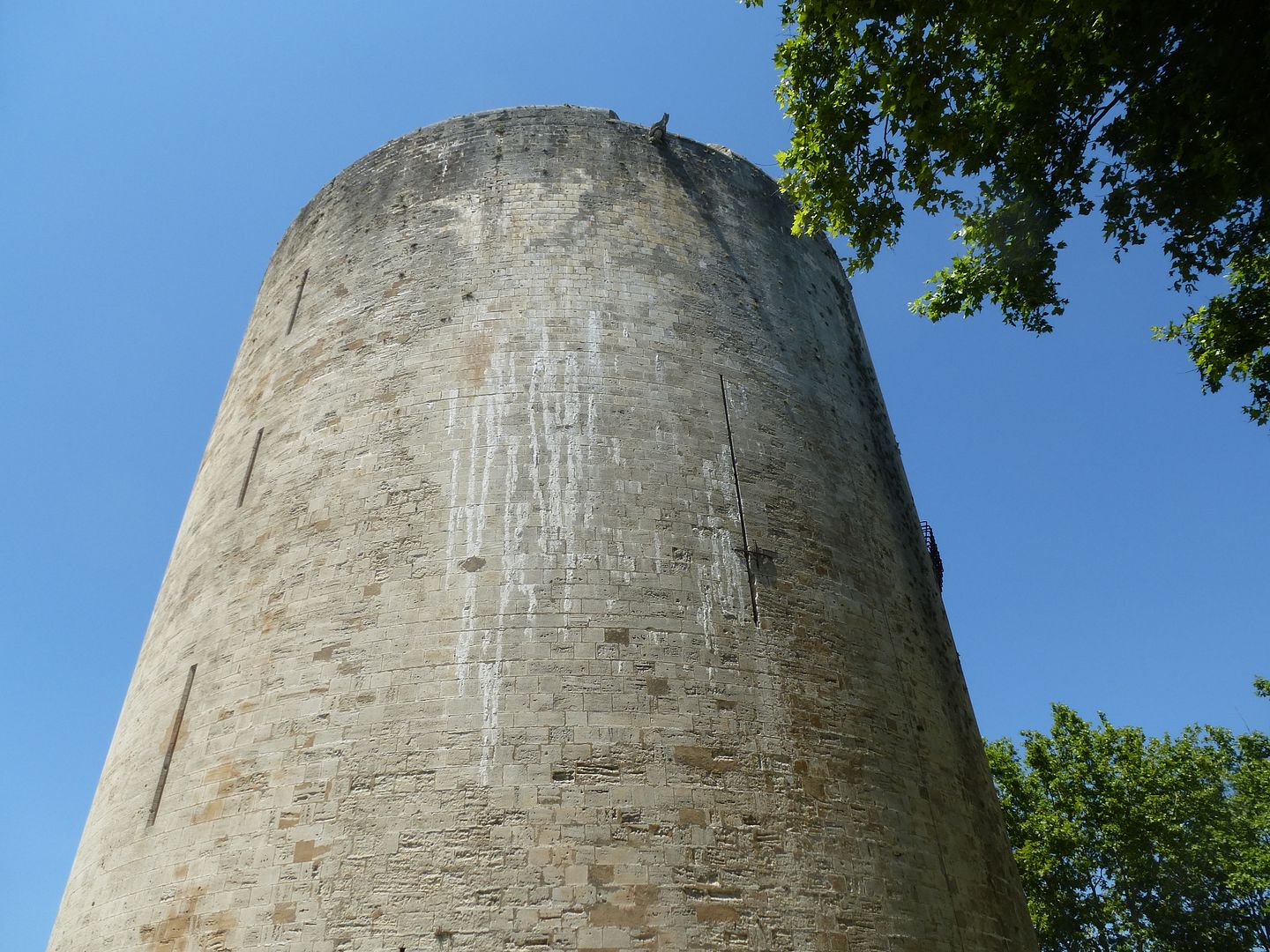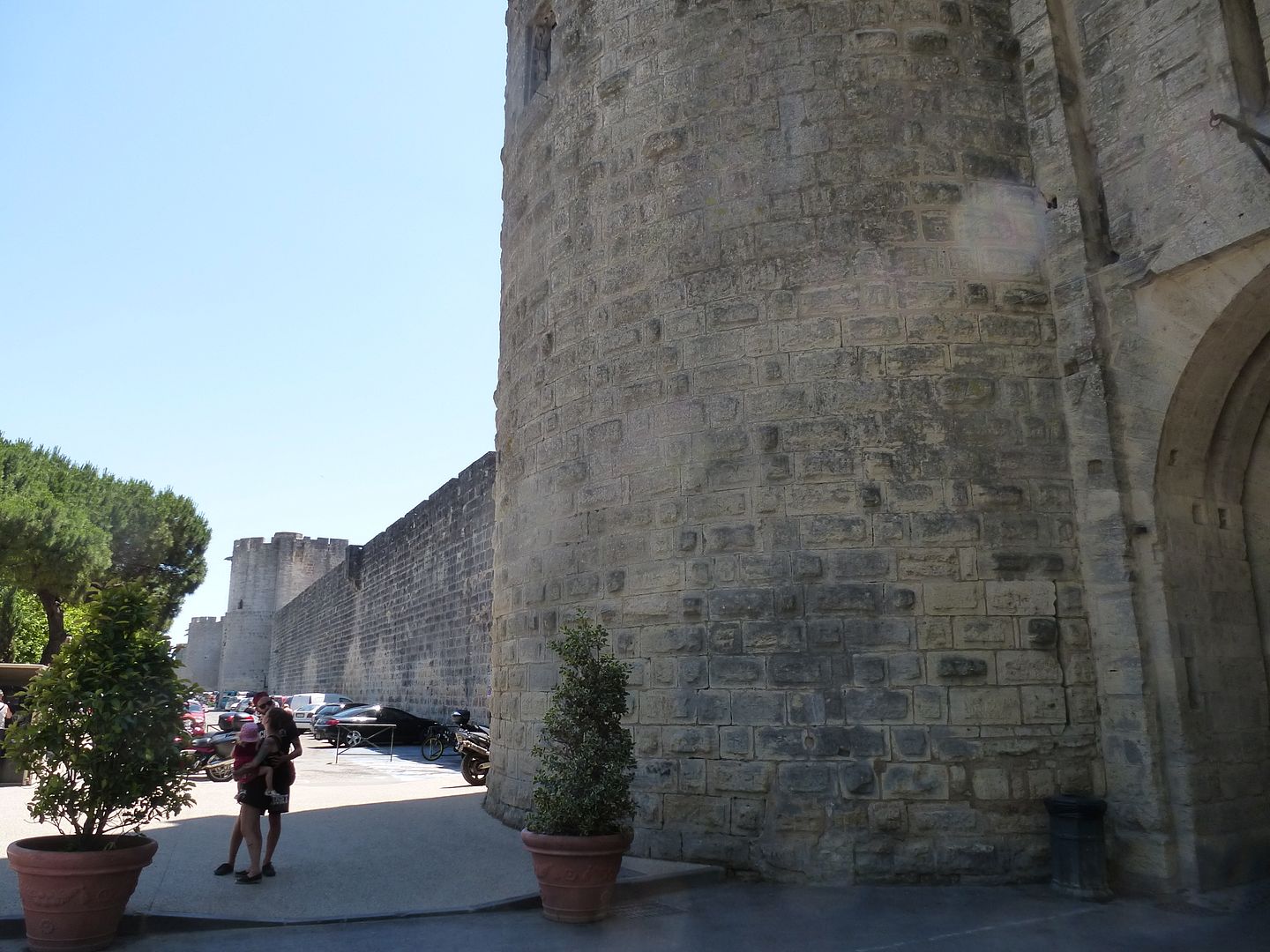 If you check Google Street View, you will discover that they have not been allowed inside the walls, even though the residents can drive there. All of the town
extra-muros
is visible on Street View, but inside the walls is a Google black hole. That comforts me for some reason.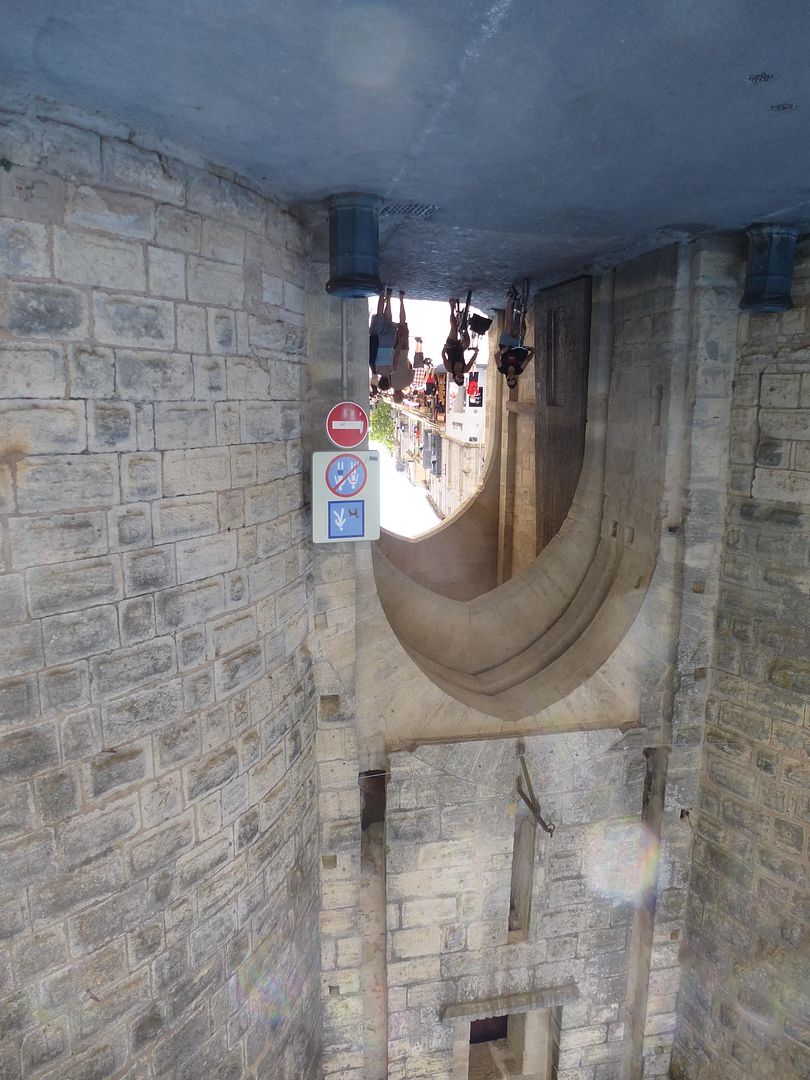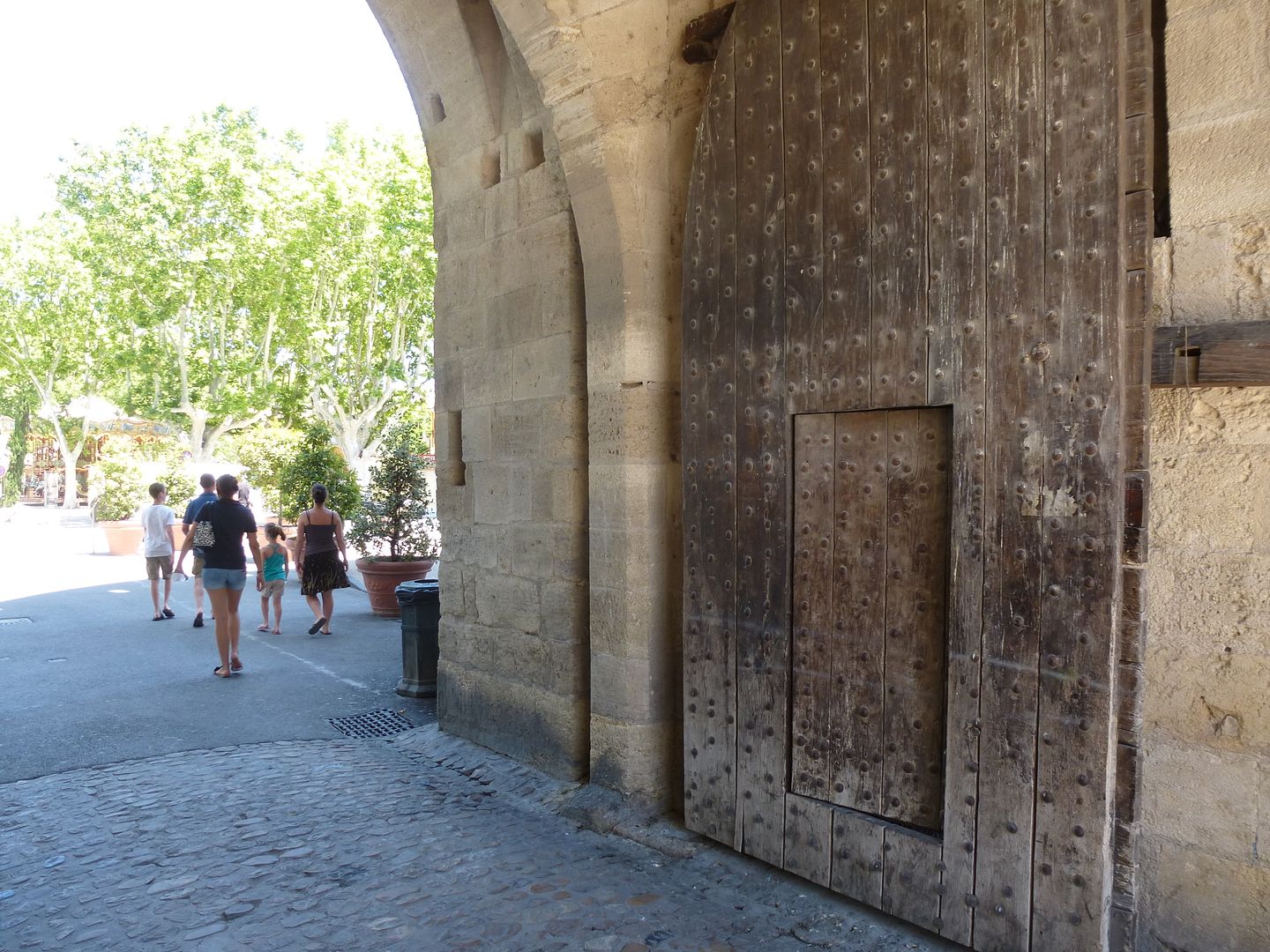 This is the main shopping street once you have passed the walls.
I headed for the keep.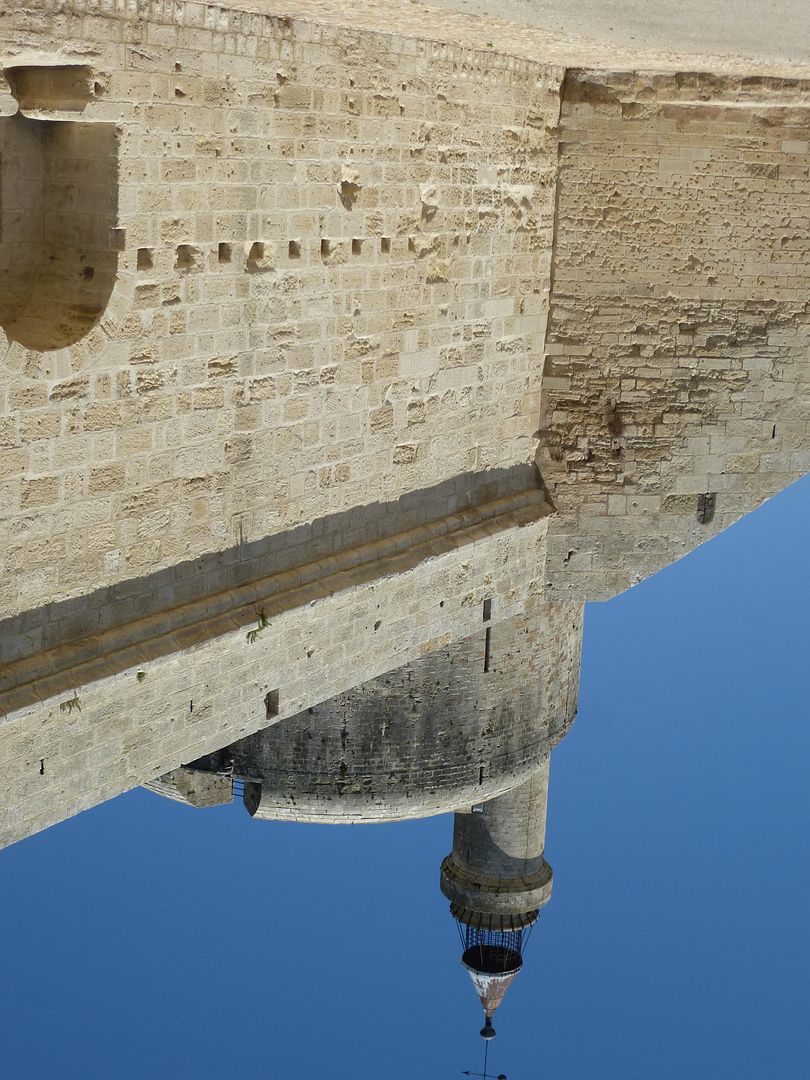 It was a prison for Huguenots in the 17th century.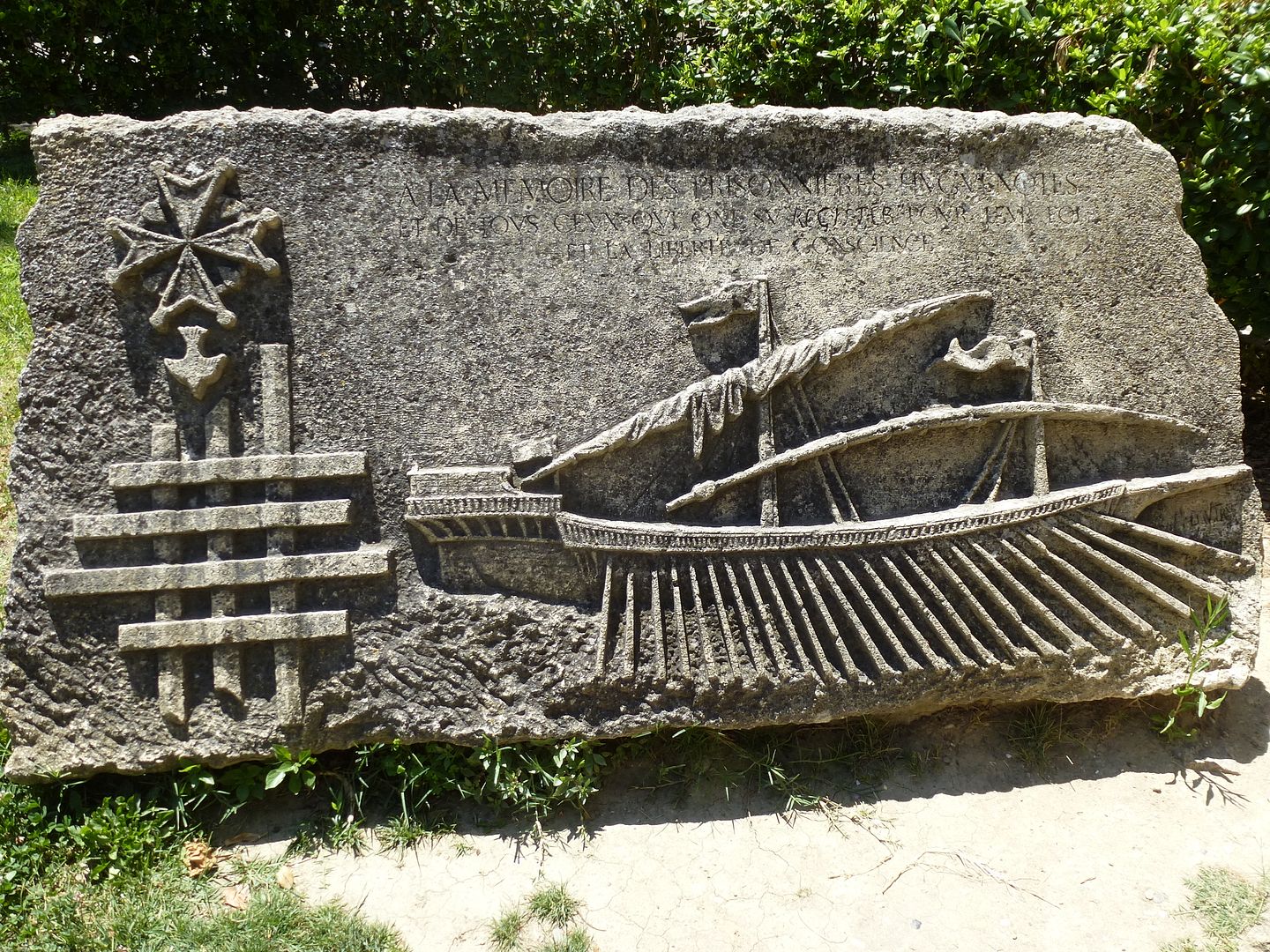 The keep was built in 1248 and is the oldest part of the city.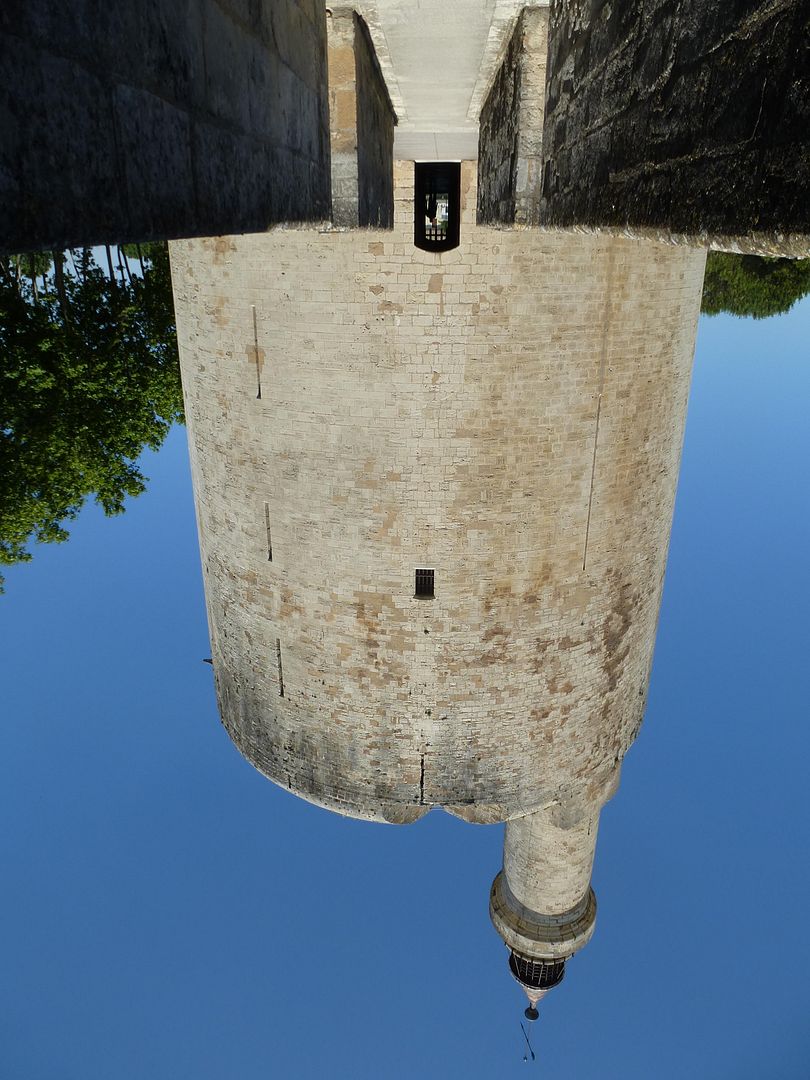 It has recently undergone a spectacular renovation.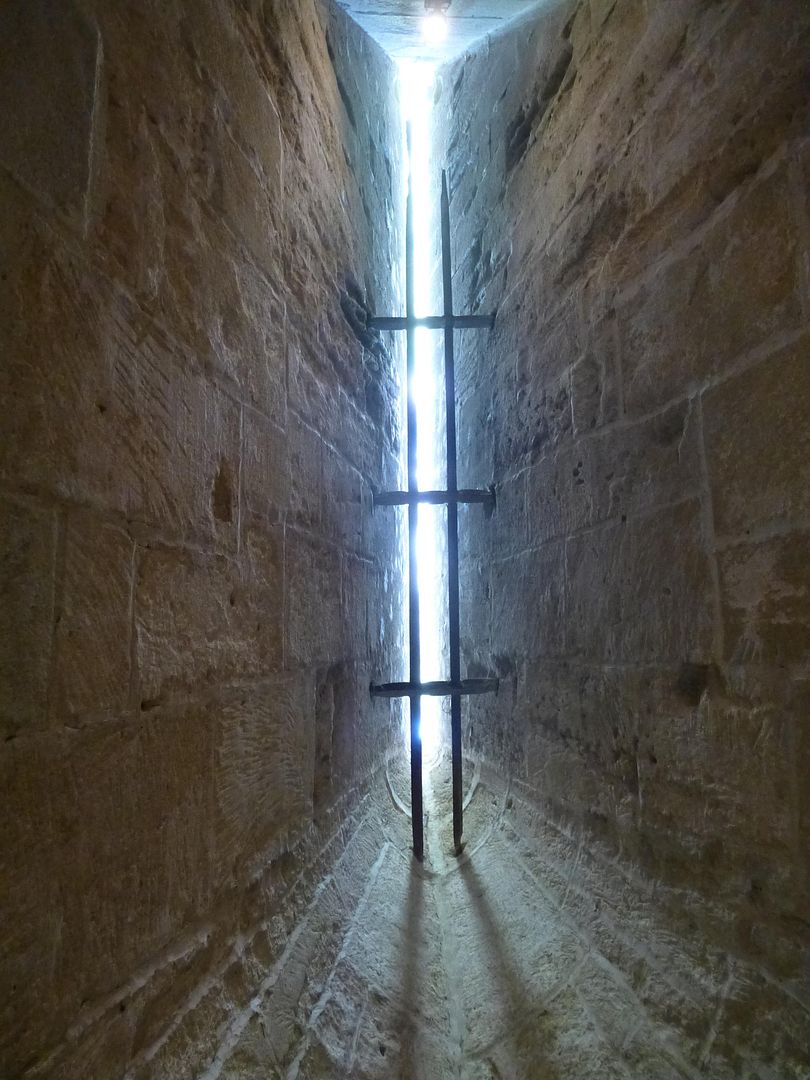 Louis IX would have loved this addition to get to the top. I know I did.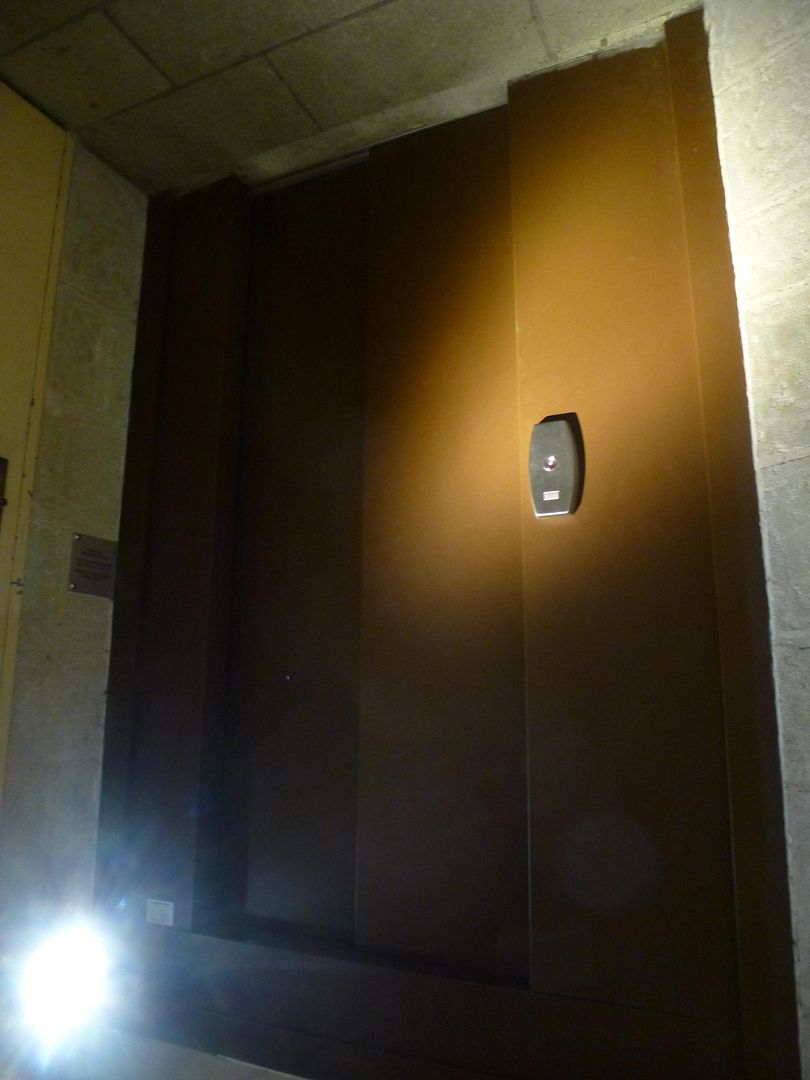 And out we go!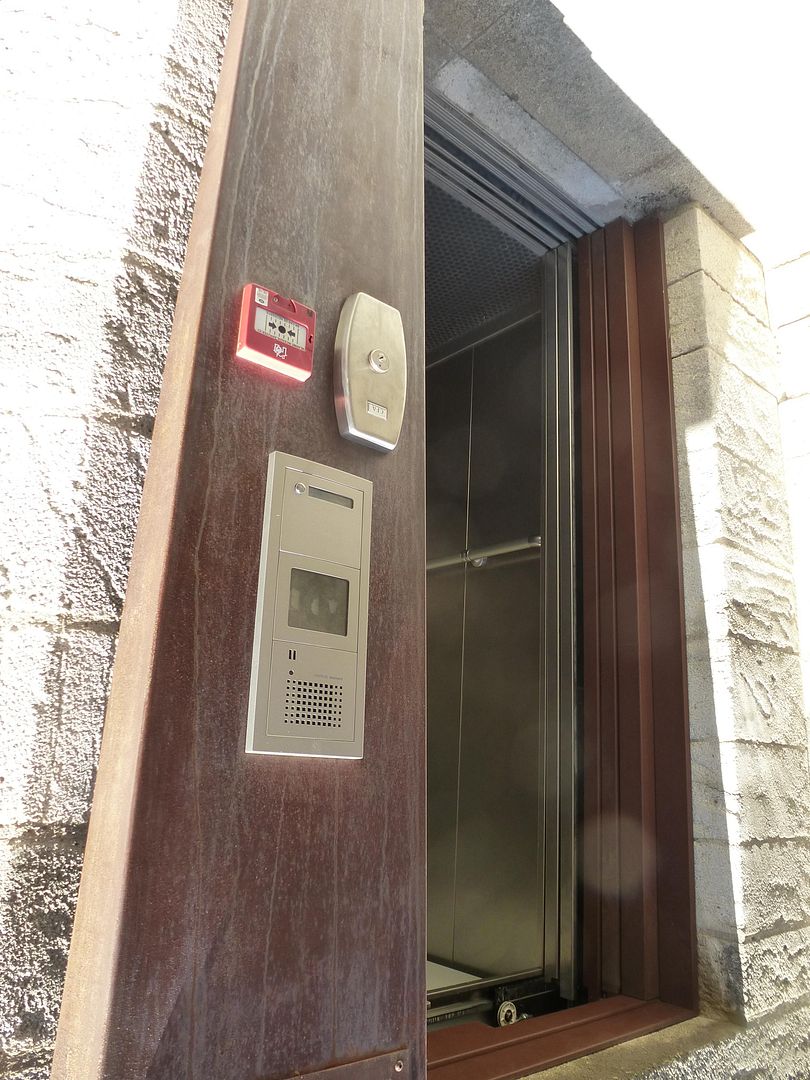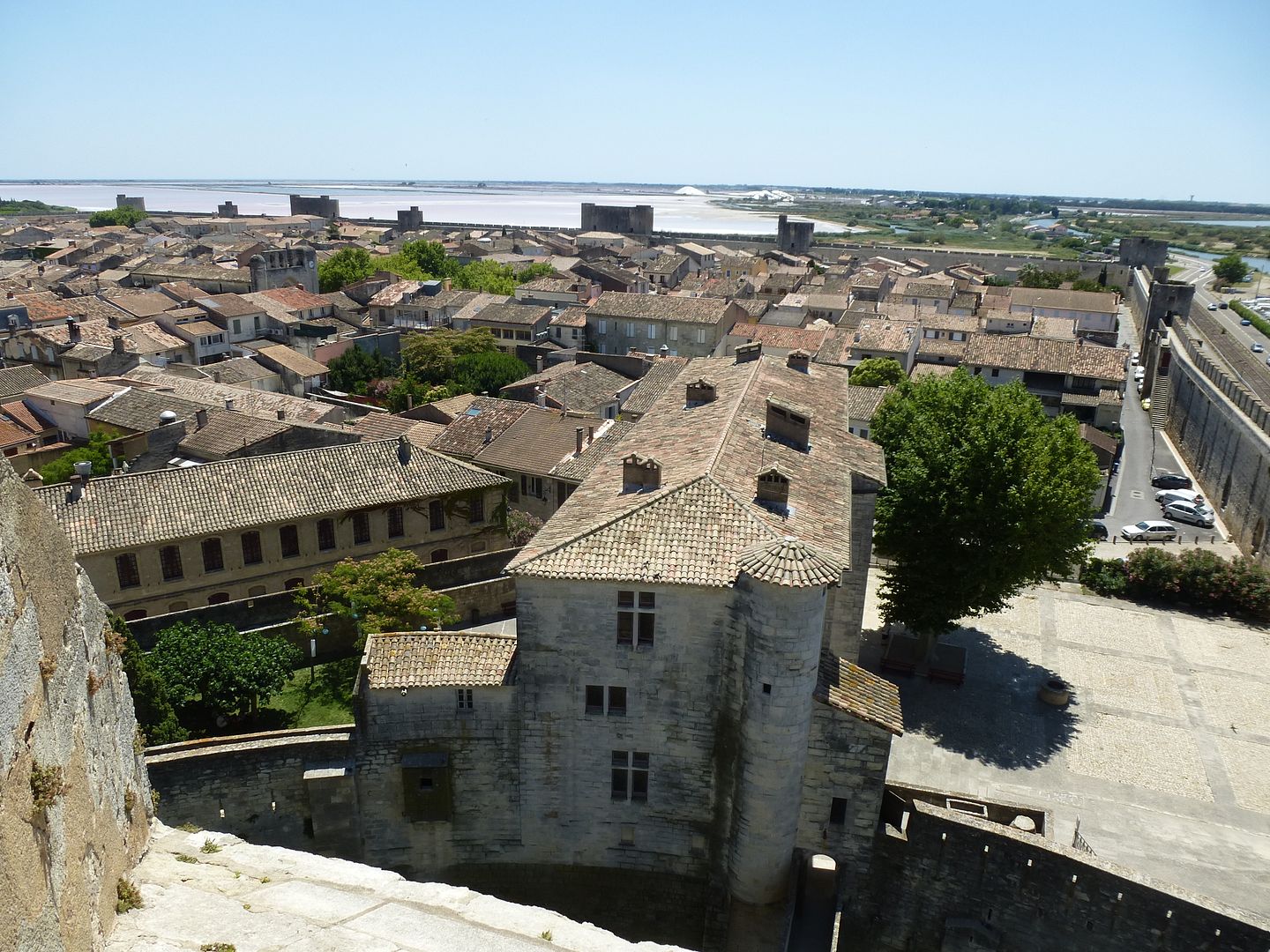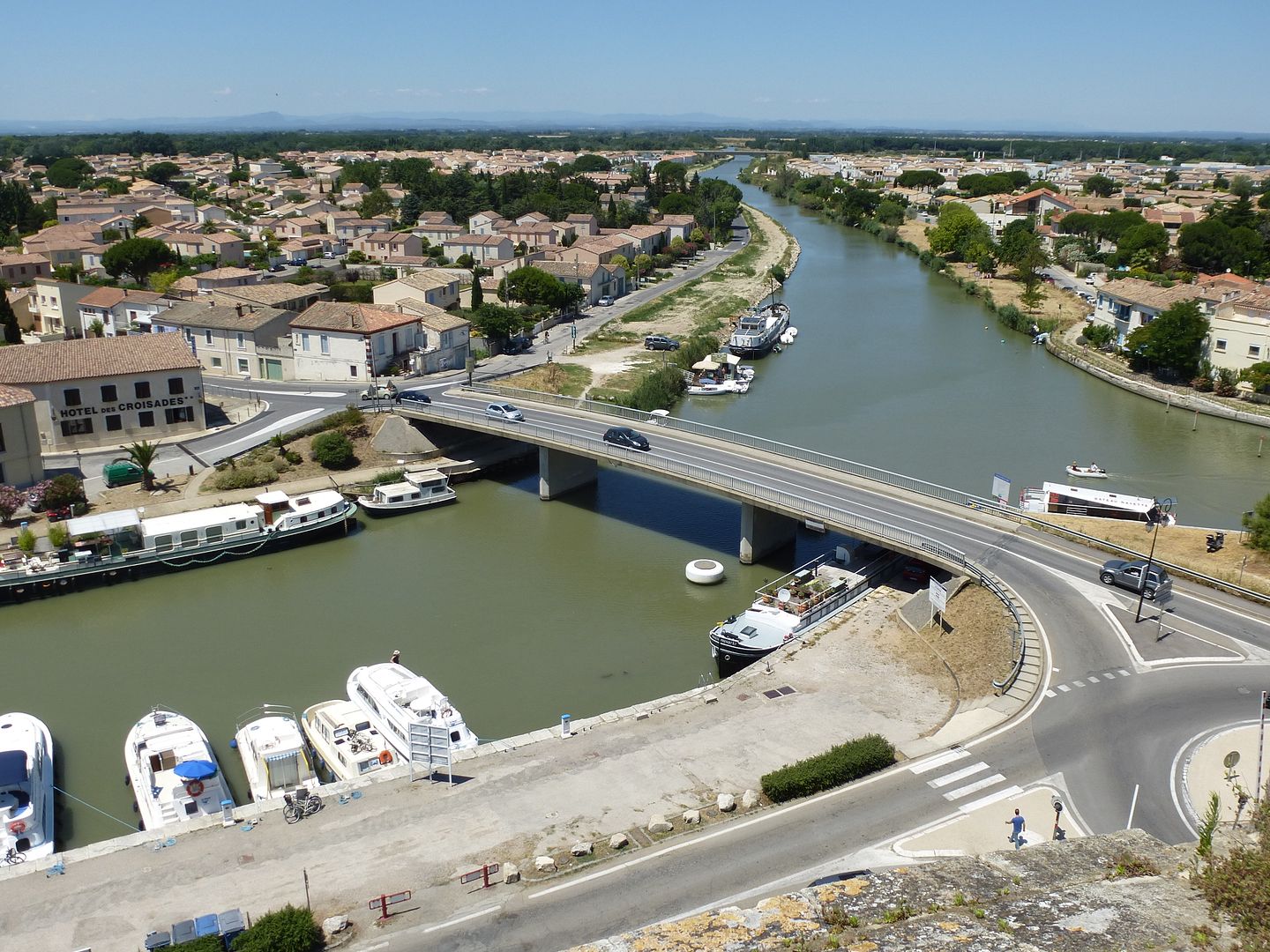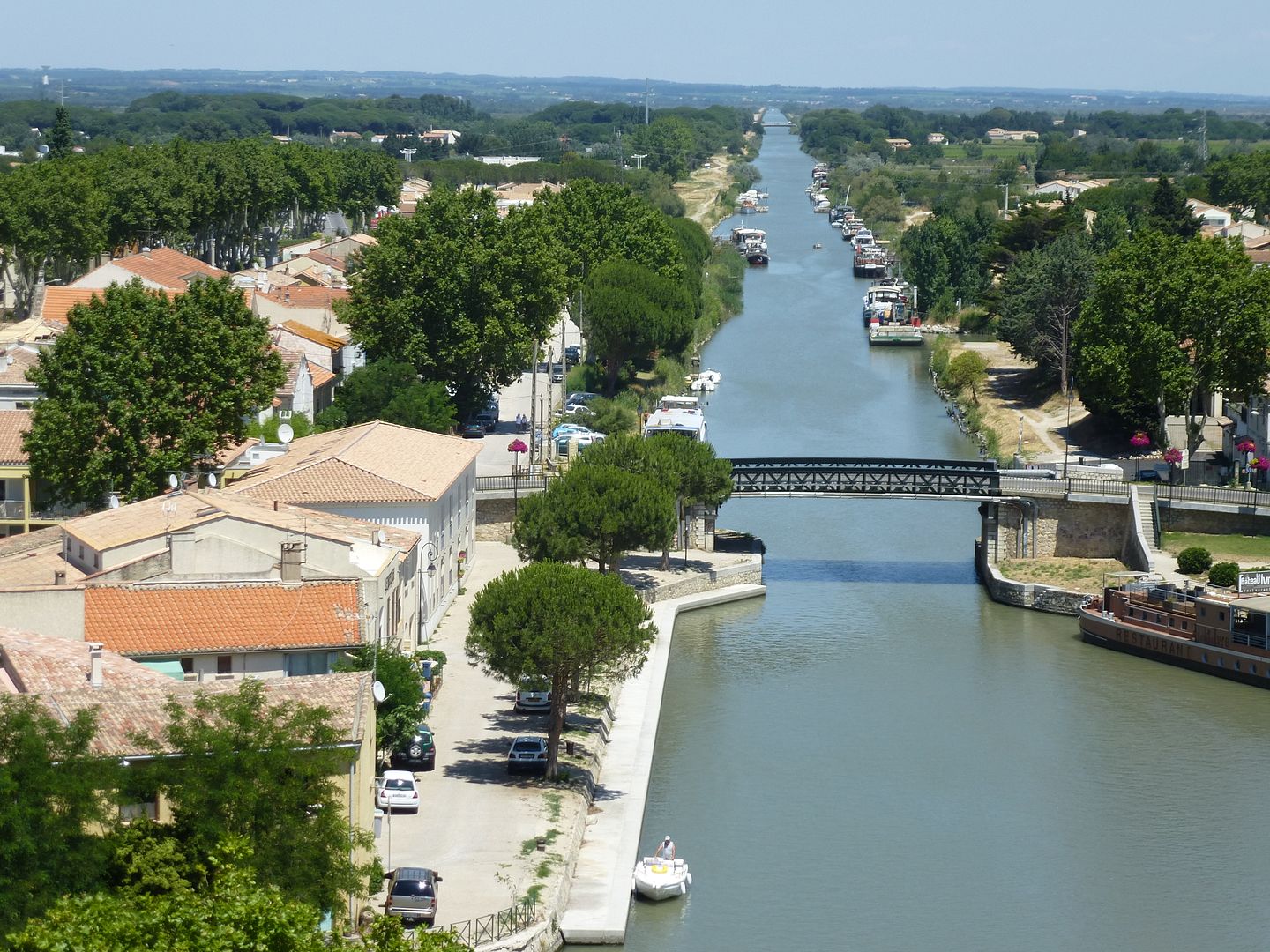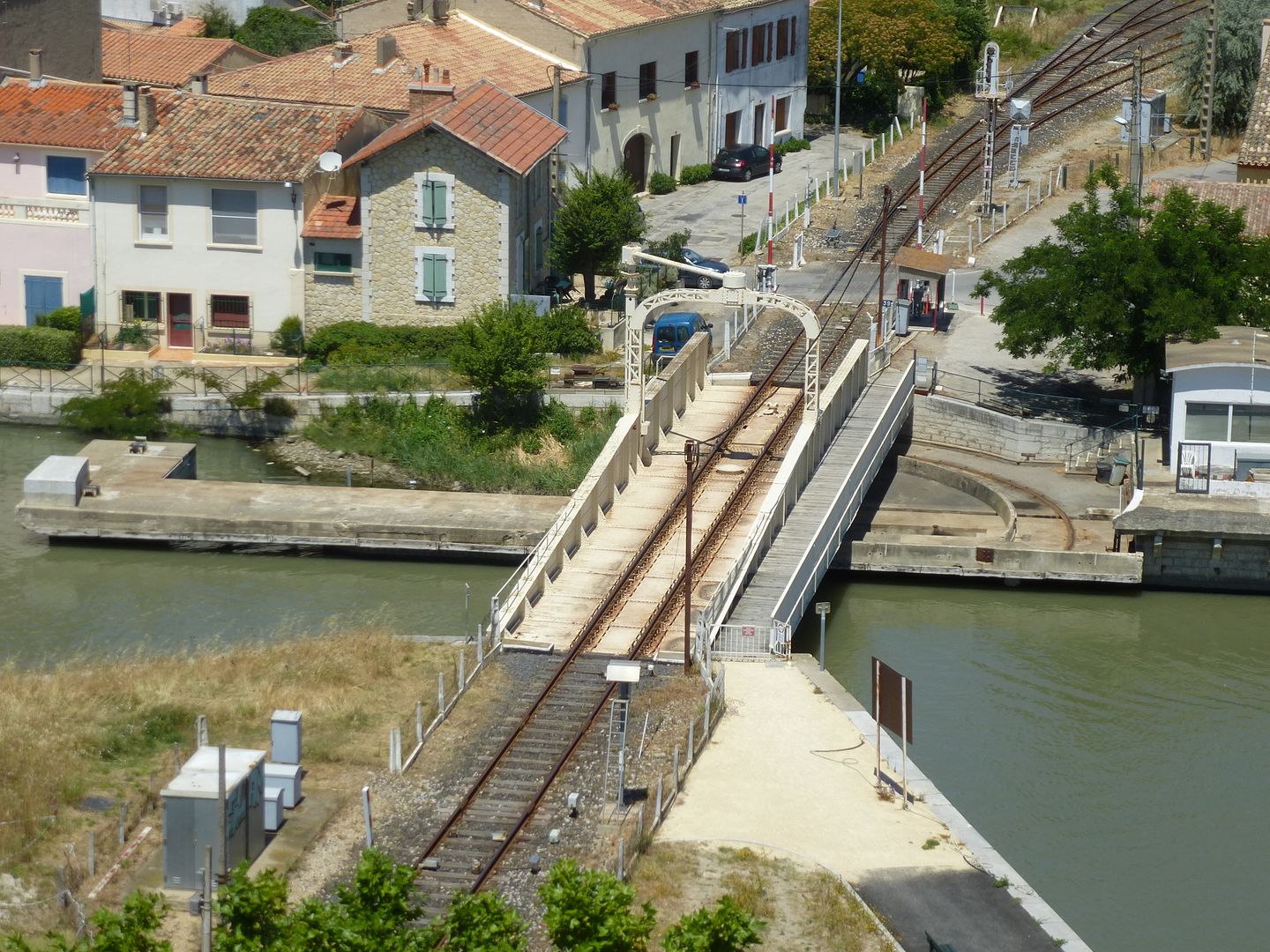 Inside the walls appears to be very crowded.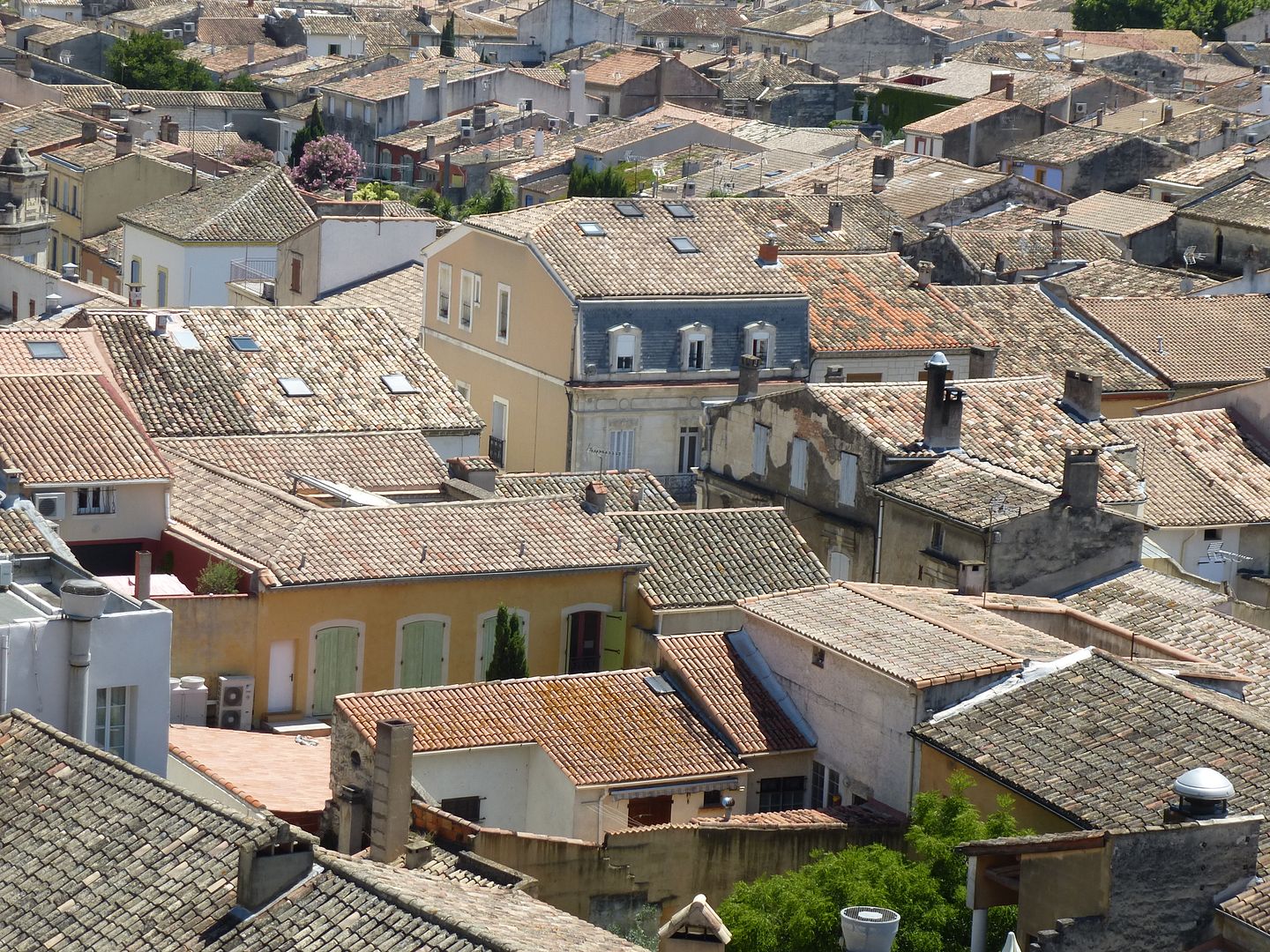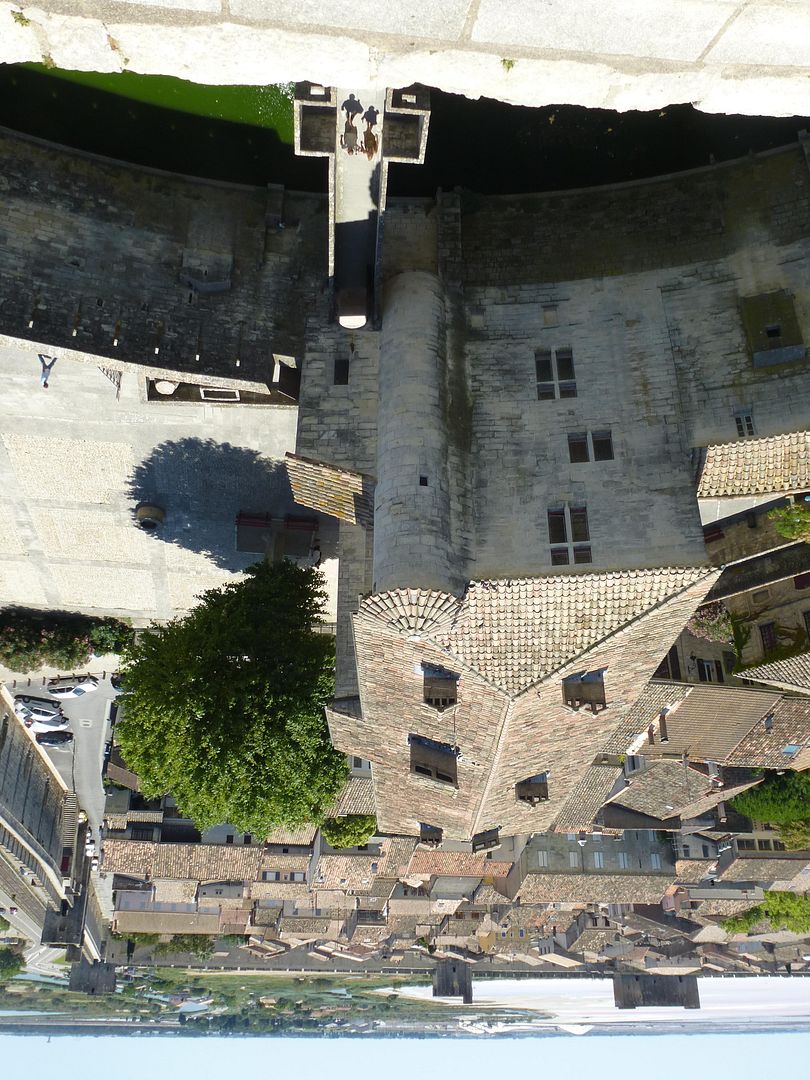 The top tower is not open to the public.
more soon