Post by mossie on Jul 28, 2013 14:27:15 GMT
Over the years I did a lot of work at Felistowe Dock, starting in 1959 when the port was just being developed for modern traffic. It became the UKs first purpose built container port now handling over 2 million boxes, as containers are known, a year.
This all started because the RAF had used it to test all flying boats and seaplanes and when they left in the 1950s they left behind the large crane used for lifting the planes from the sea onto the dock.
The new owners used this crane to lift the containers from the ships onto the dockside and vice versa.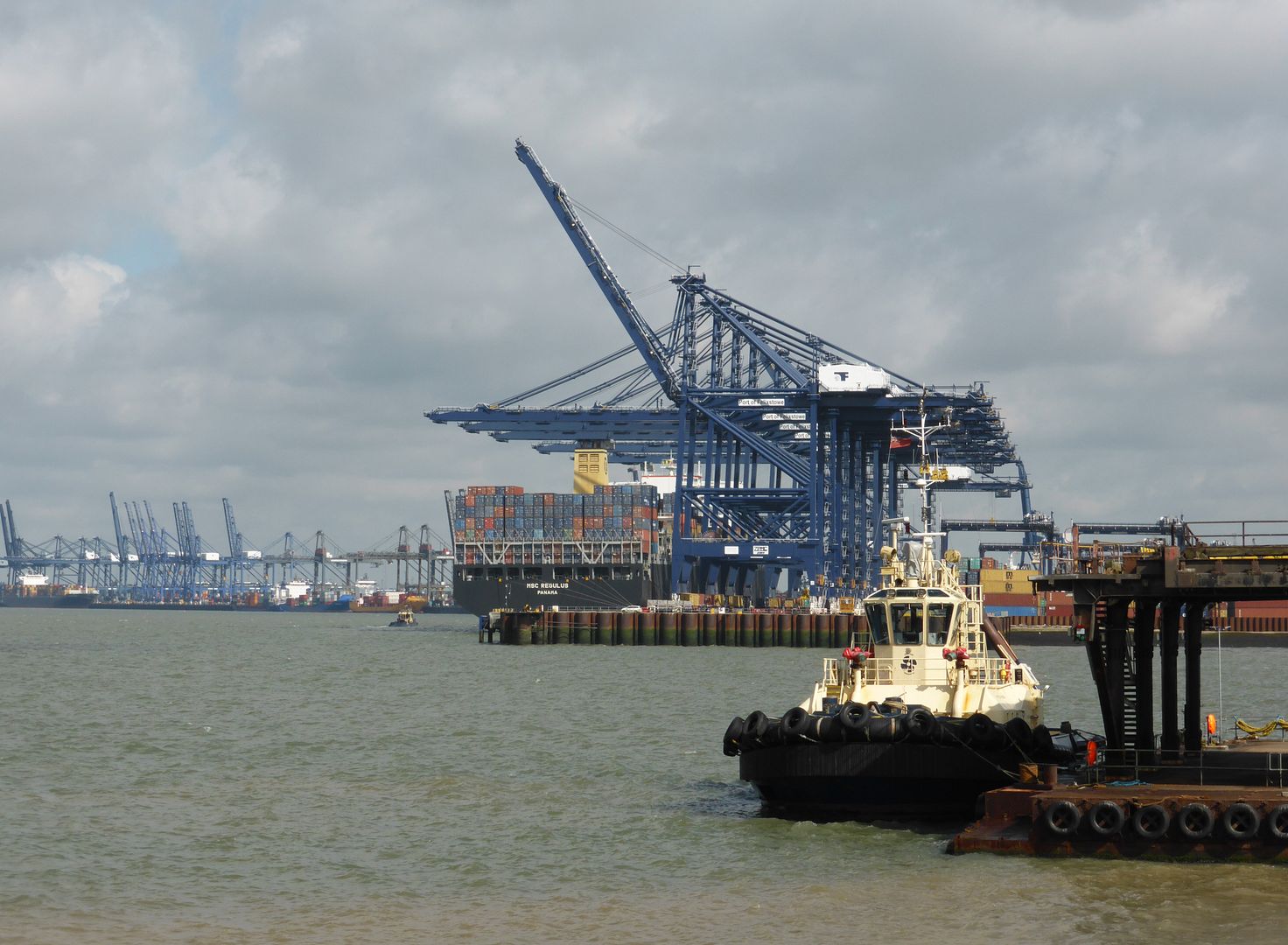 Notice in the foreground, the little tugs used to help these monster boats in and out of the port
Things have developed of course and now cranes have to be capable of reaching 50 metres and lifting a 40 ton box from there, quite a crane. Fleets of lorries and dedicated trains take the boxes all over the country. The boats have followed suit, some capable of carrying over 14,000 boxes.
Anyway, this morning I took a ride down there and was lucky enough to capture the Mediterranean Shipping Companys boat Regulus, capable of carrying over 13,000 boxes, being worked. This little boat is 366 metres long and 48 metres wide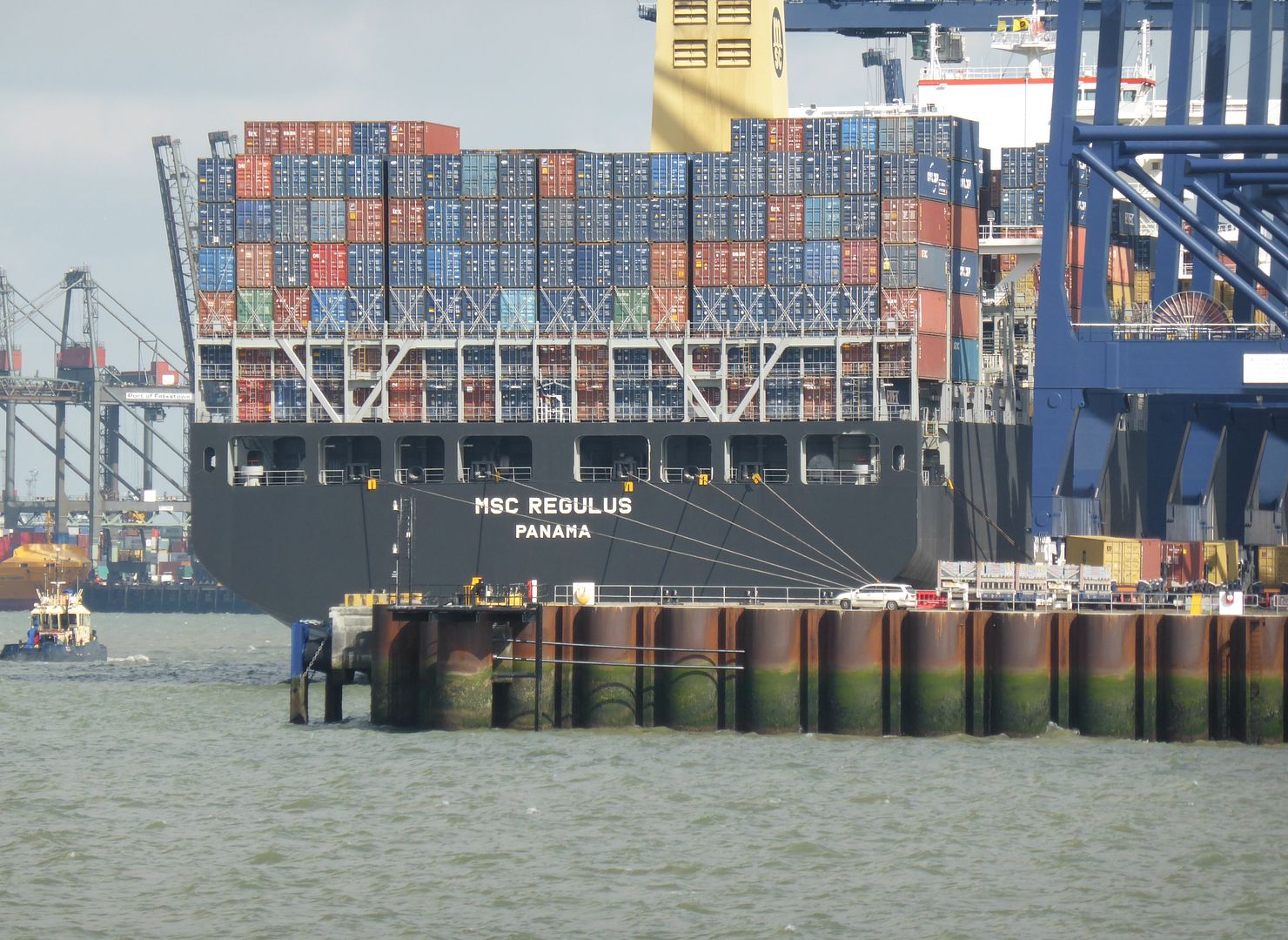 This boat runs a regular 77 day trip from China via Malaya and the Suez Canal to France Holland and Felixstowe. This is just one of these super carriers bringing in all our cameras TVs etc etc.