Post by kerouac2 on Aug 28, 2013 6:10:05 GMT
Le Struthof, located in a beautiful site in the Vosges mountains of eastern France, has the misfortune of being the only Nazi death camp that was located on French soil. It is only 25 kilometres from my grandmother's birthplace, so it has been impossible for the family to ignore over the years. I went there for the first time when I was 7 years old, and the horror was still fresh in everybody's mind in those days. The war had ended less than 20 years earlier. When I think of how recent the 1990's seem us now, I am astonished that my French family had already totally turned the page of that period and were happy to look towards the bright future that seemed to be in store for all, including the Germans on the other side of the border. Back in those days, there were still plenty of ruins in many of the villages and towns, and often my grandparents or my mother even remembered "the night the town was bombed" and could describe the scene. It was already like something out of a movie to me, but the visit to Le Struthof definitely made it all real.
The modern brochure that one receives during a visit now says "the visit is not considered appropriate for children" but there were no such precautions when I was a child. I've been there perhaps 3 or 4 times in my life, so it's not as though I need to "see" the place again. I need to "feel" it.
The first thing you see is the "lantern of the dead" -- a field where that ashes from the ovens were dumped.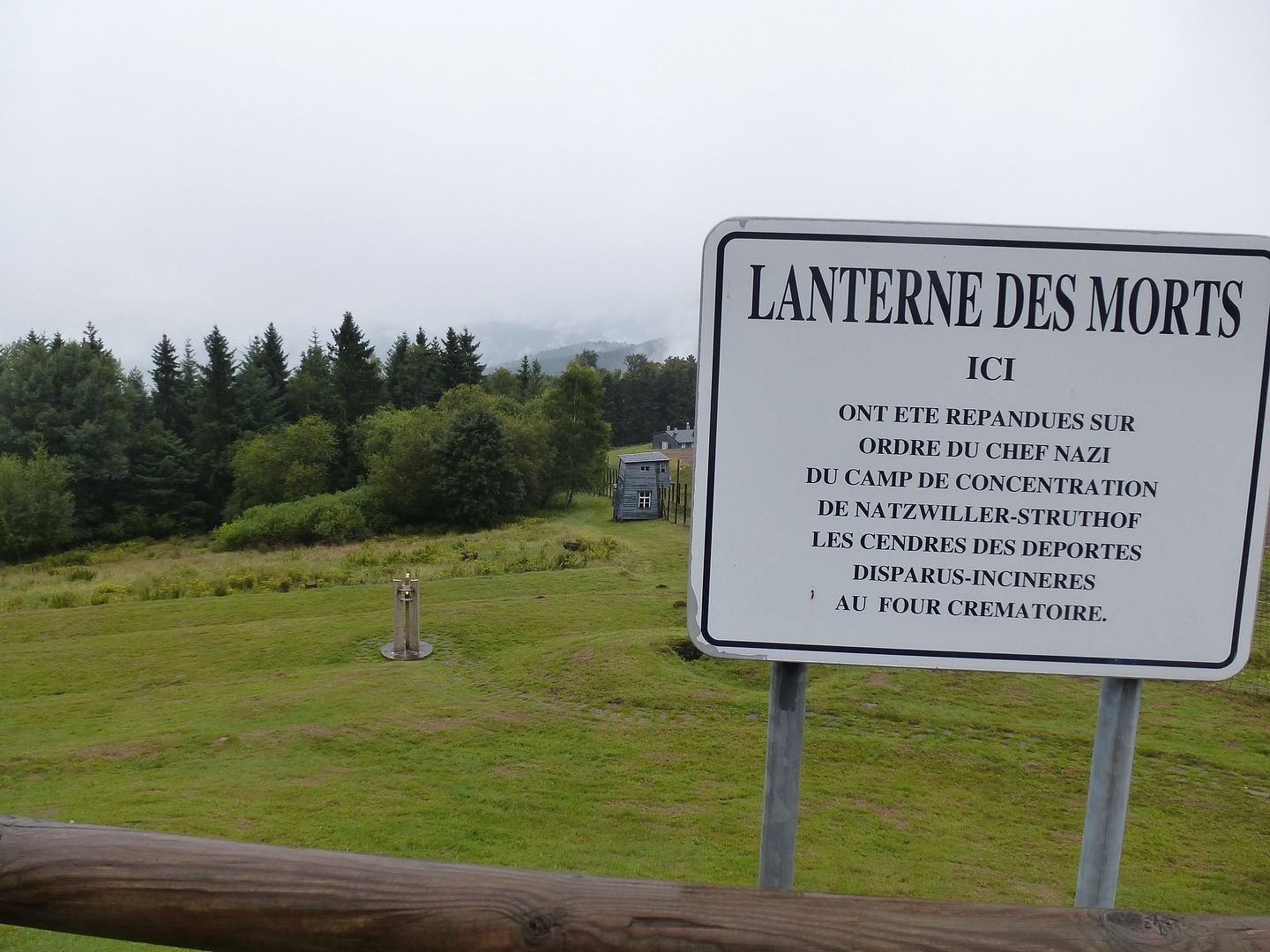 The camp is right next to this.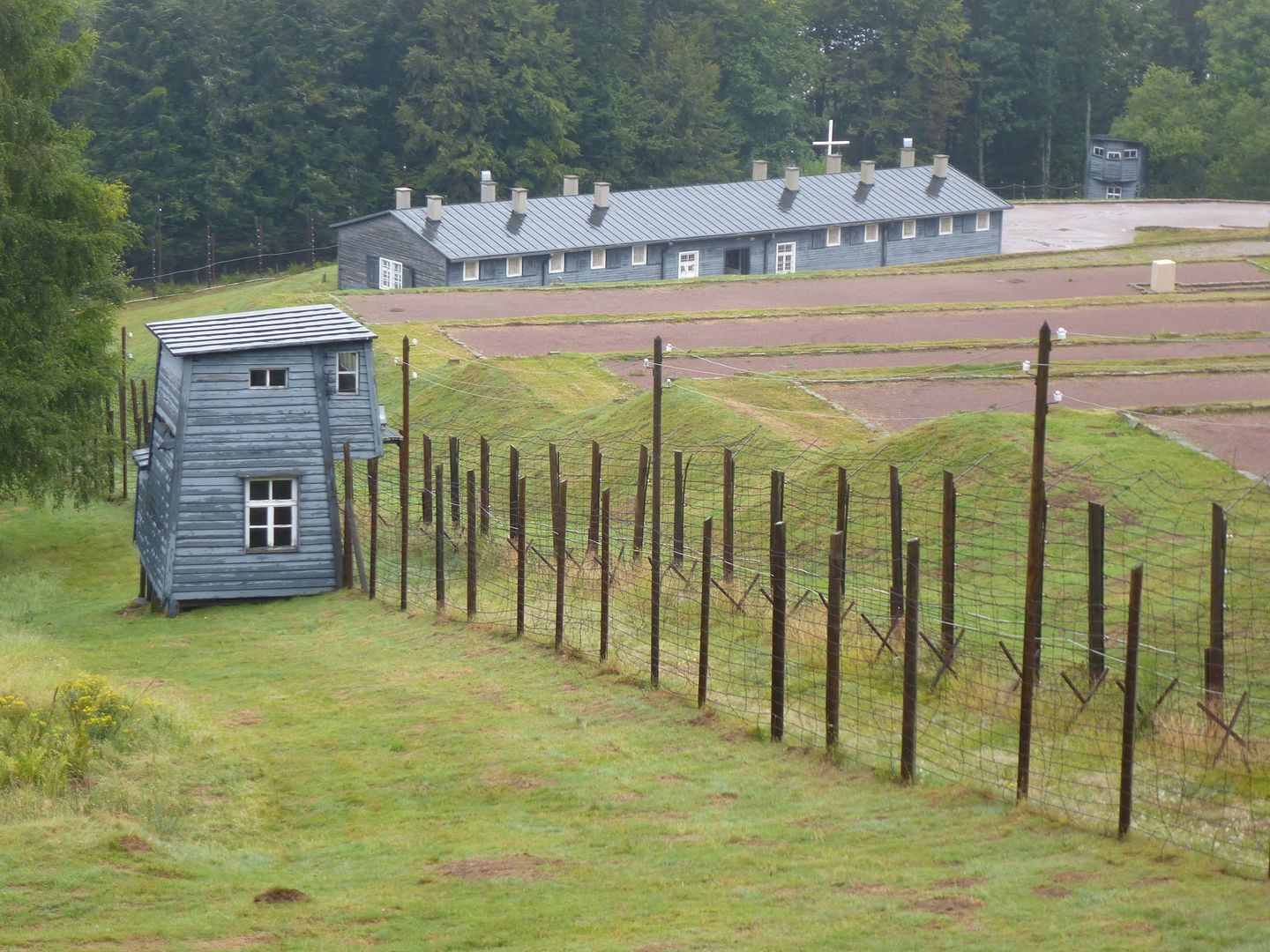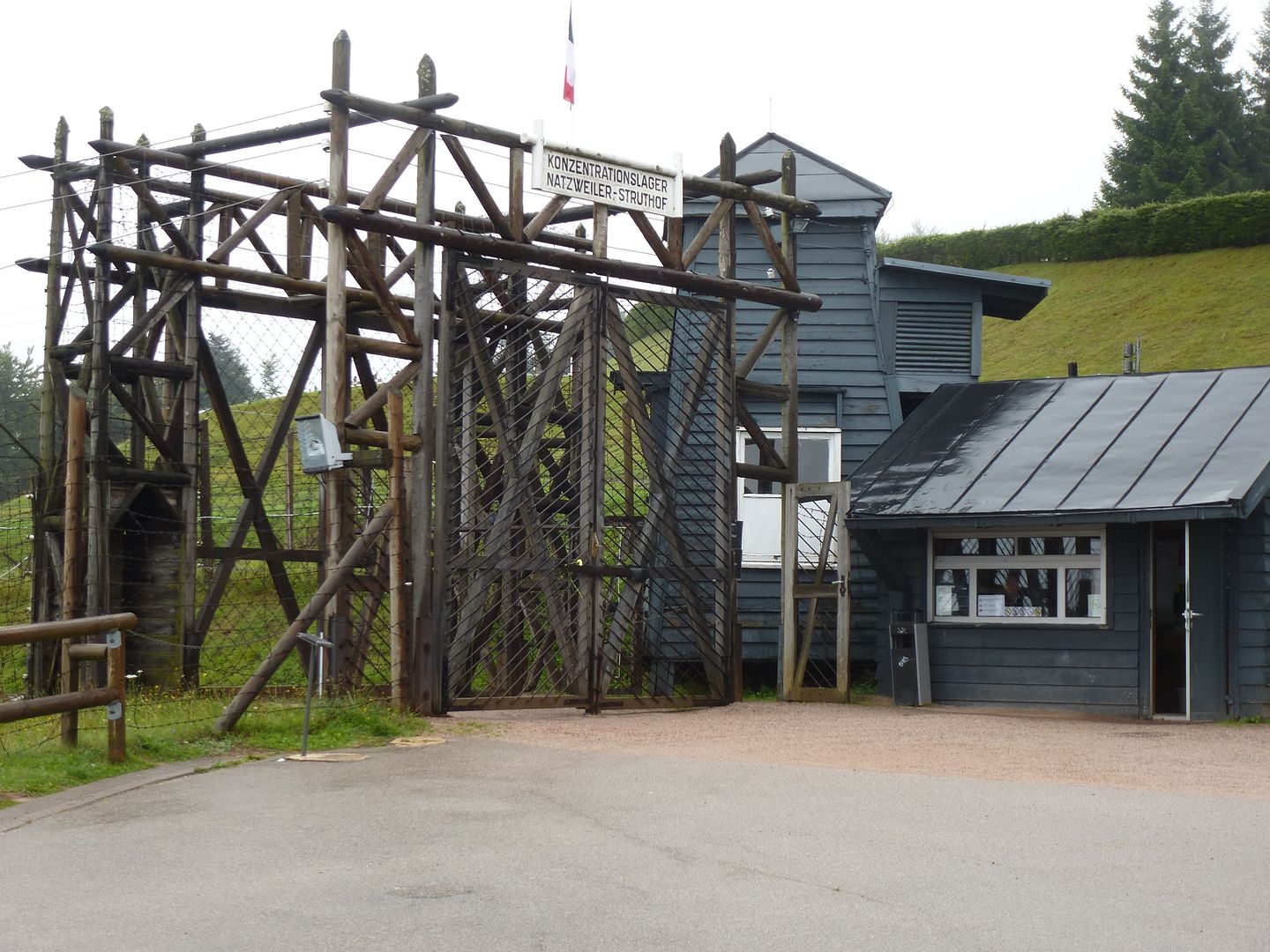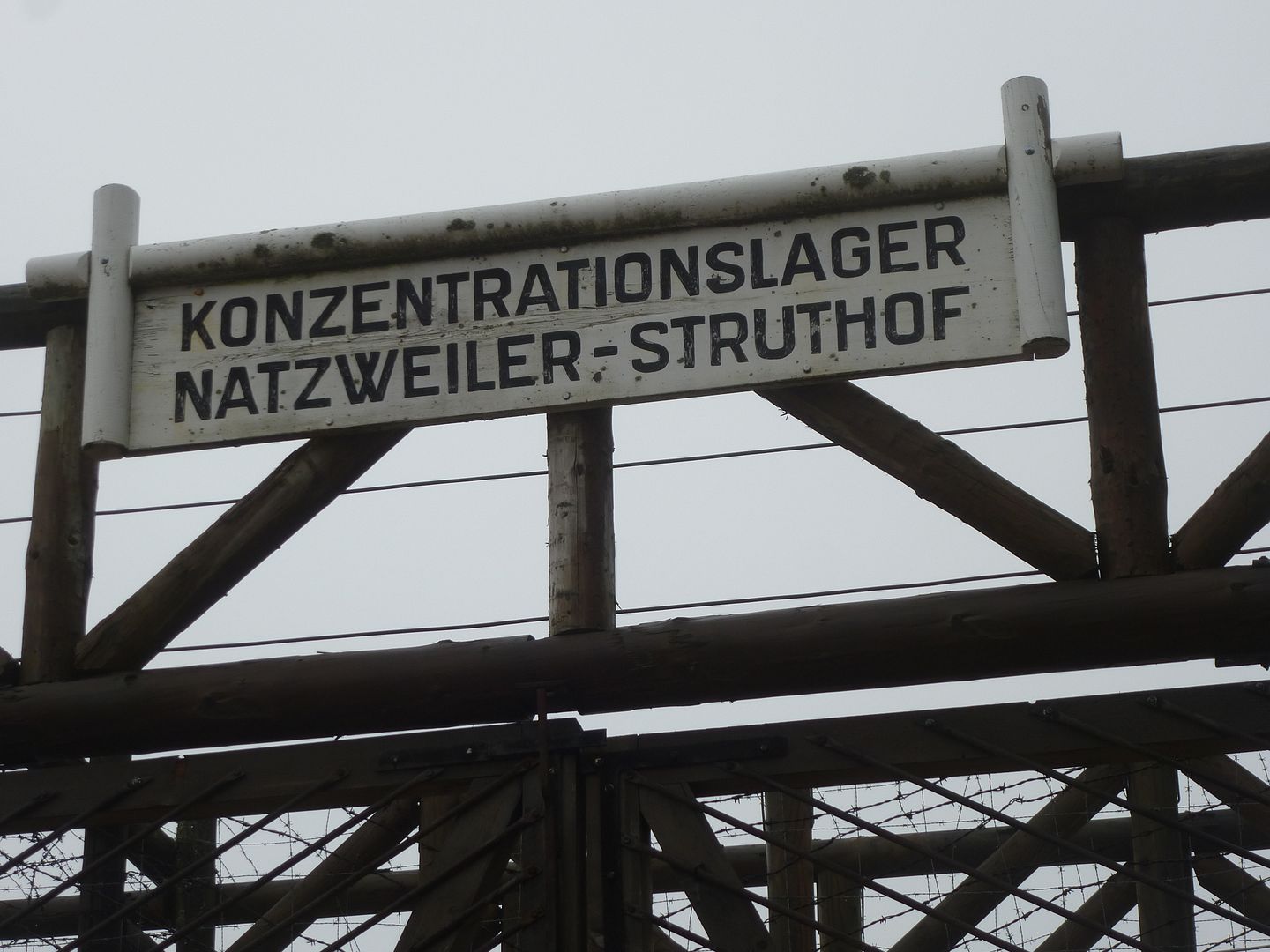 Only four barracks were kept from the camp. The other buildings were razed, although their foundations were kept. The first building houses the small museum. I am sorry to say that since I moved to France, the museum has been attacked by arsonists twice, causing considerable damage each time.
Here is a period photograph of the camp in the winter. Naturally, there was no heat for the prisoners.
The prisoners came from all over Europe. This helped to disorient them and discourage escape.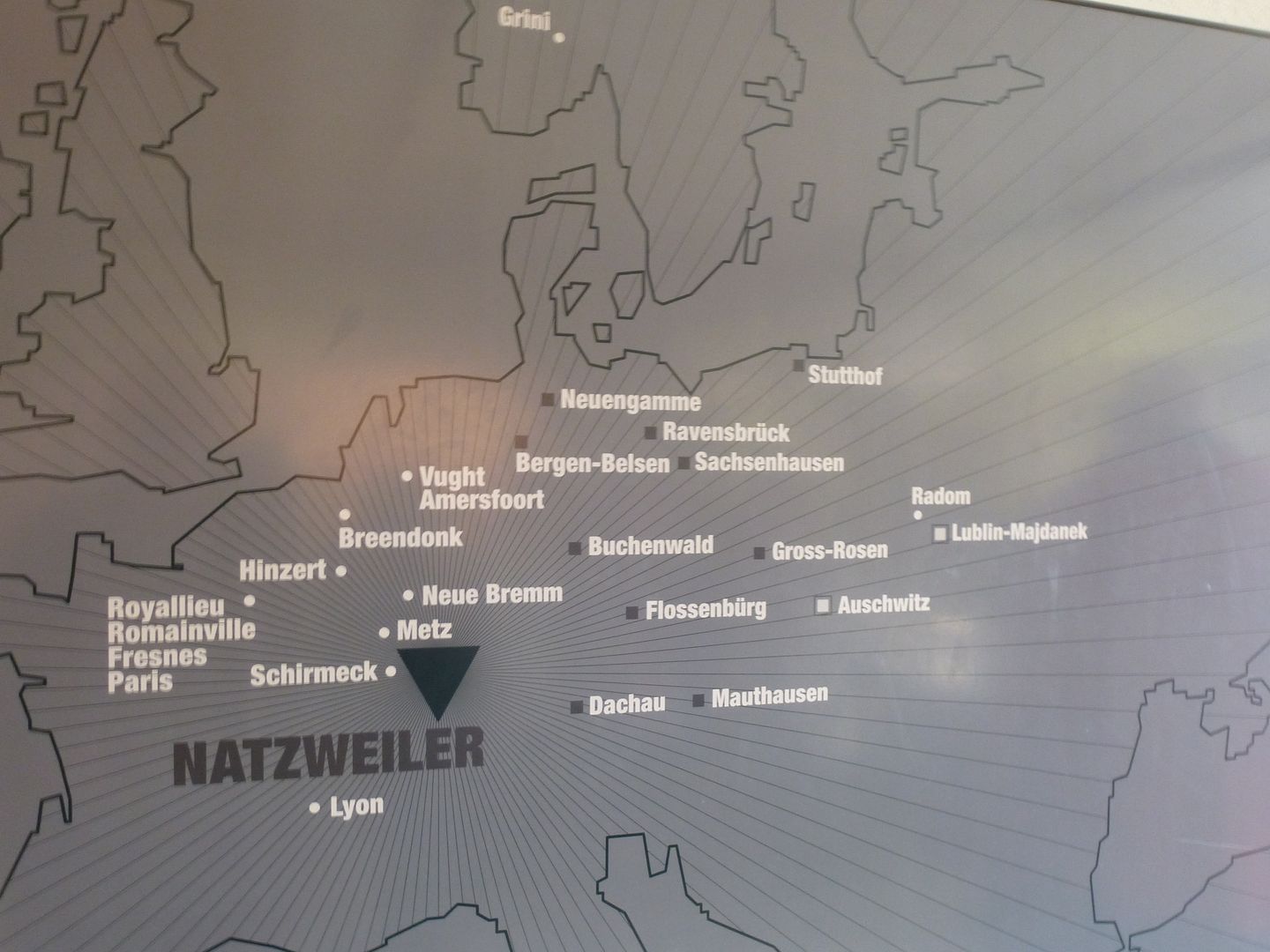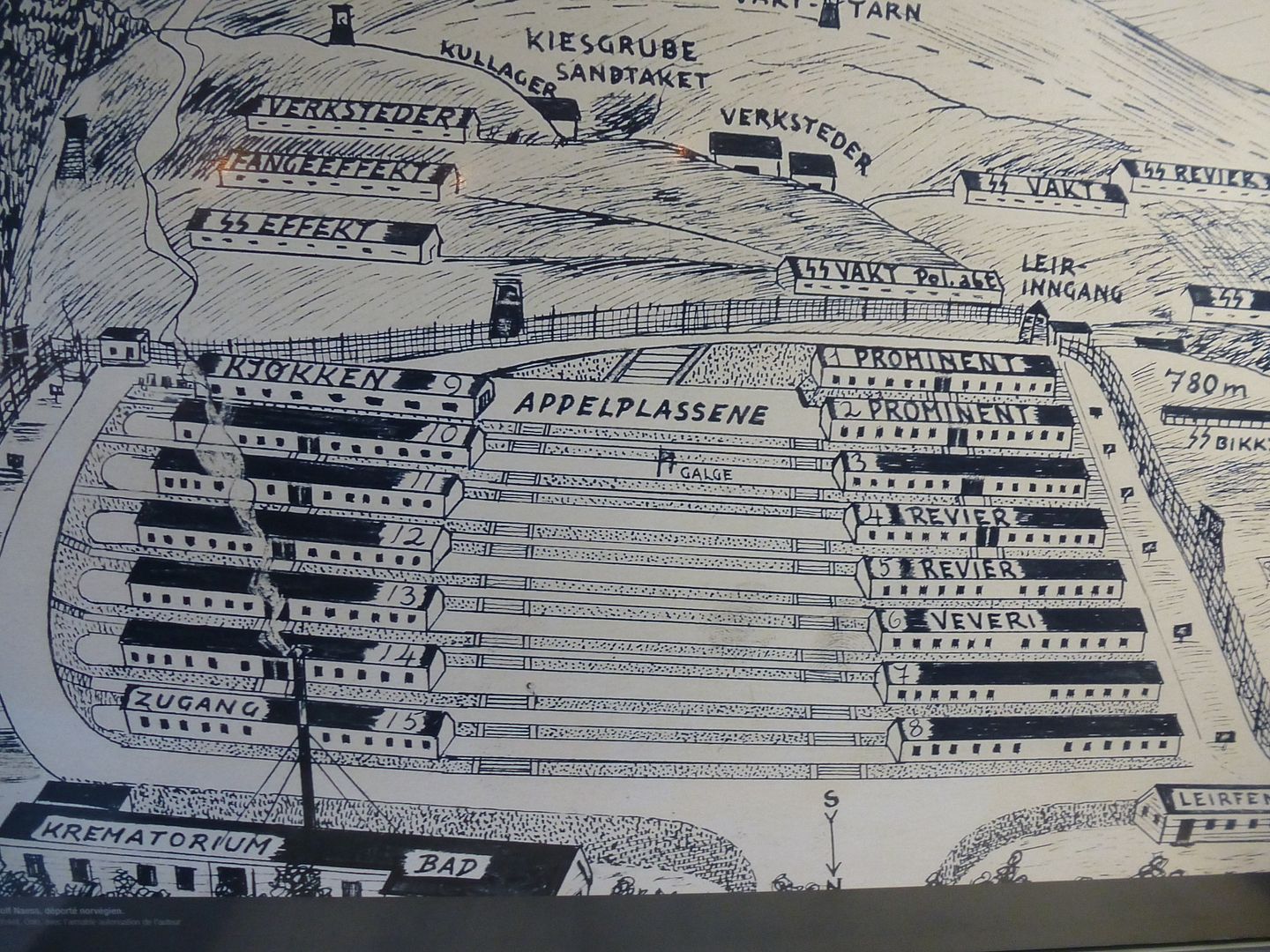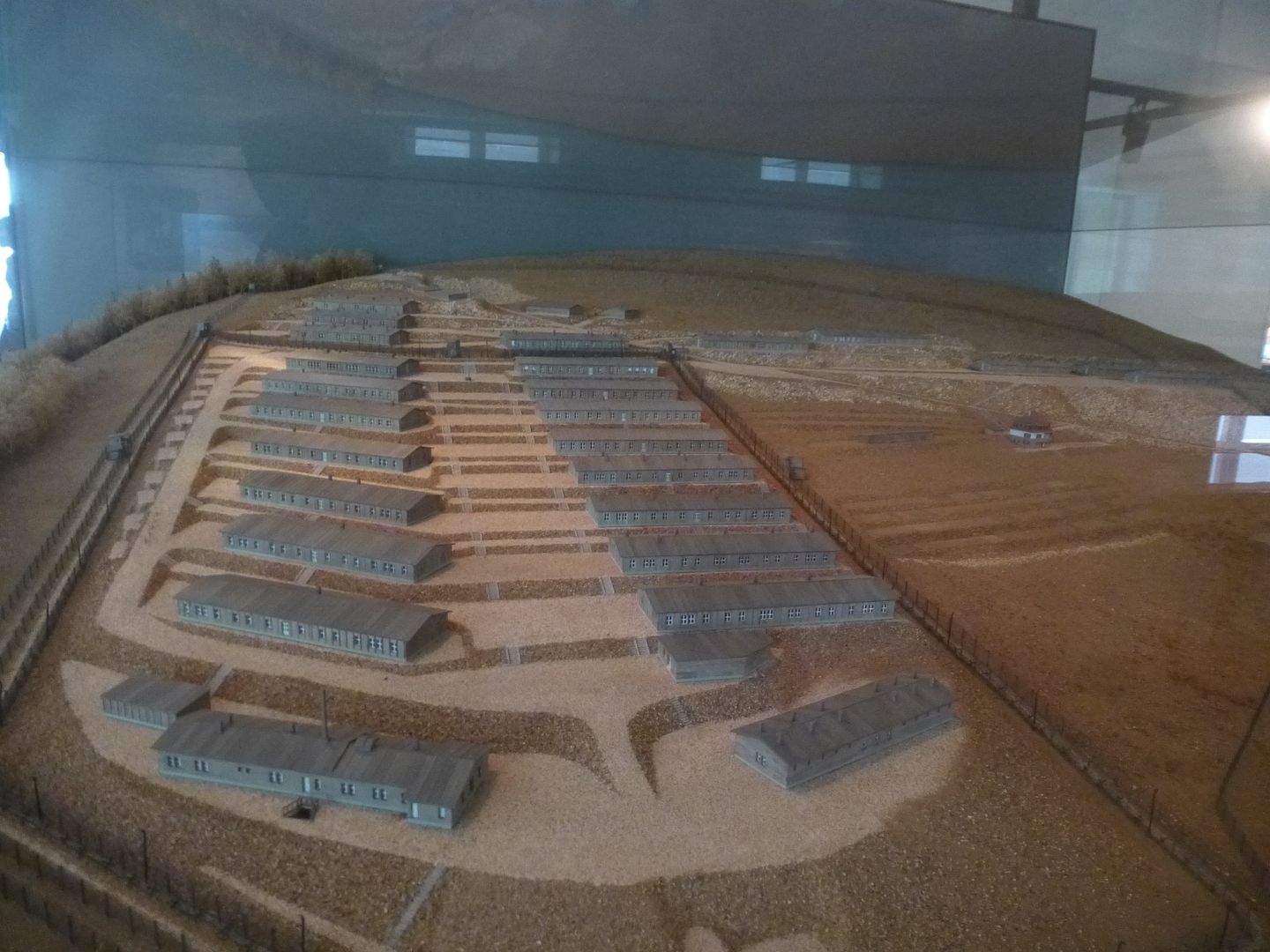 The Nazi coding system for prisoners was very sophisticated.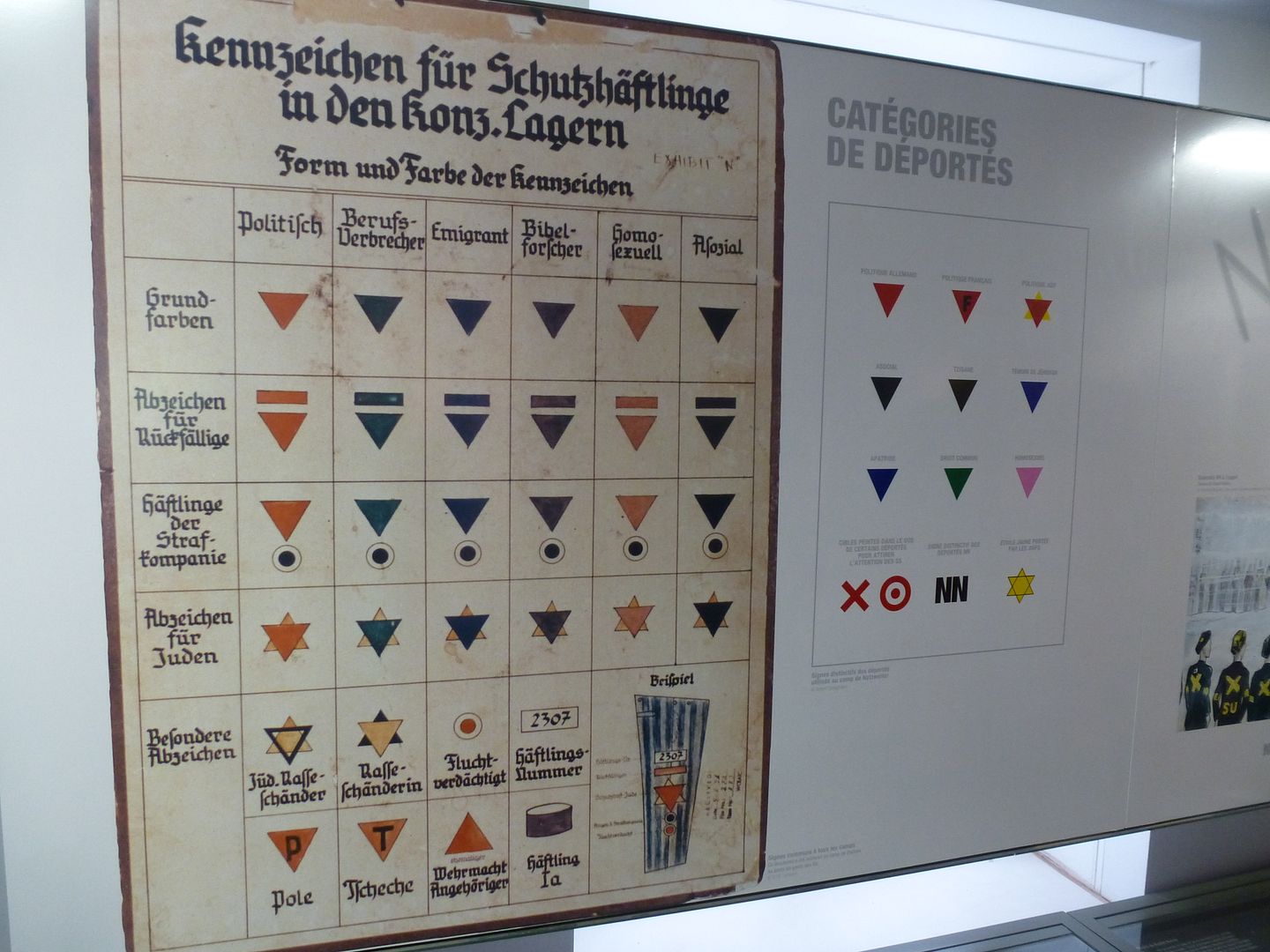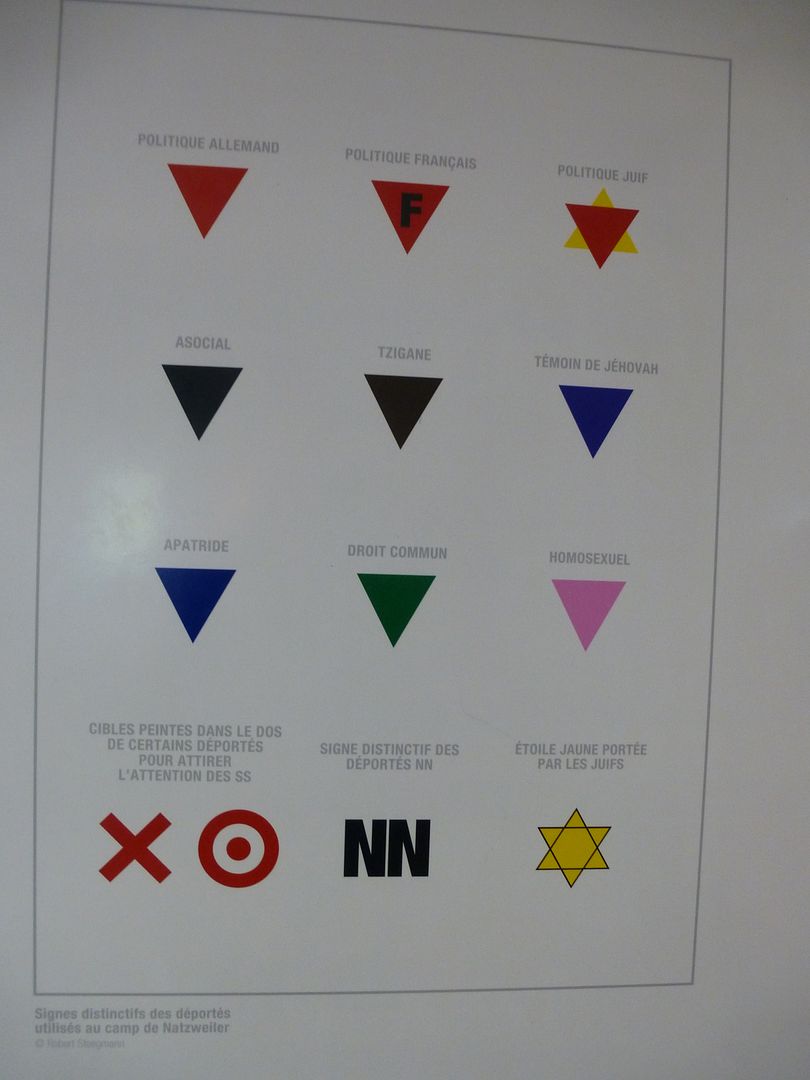 Tens of thousands of people were exterminated here.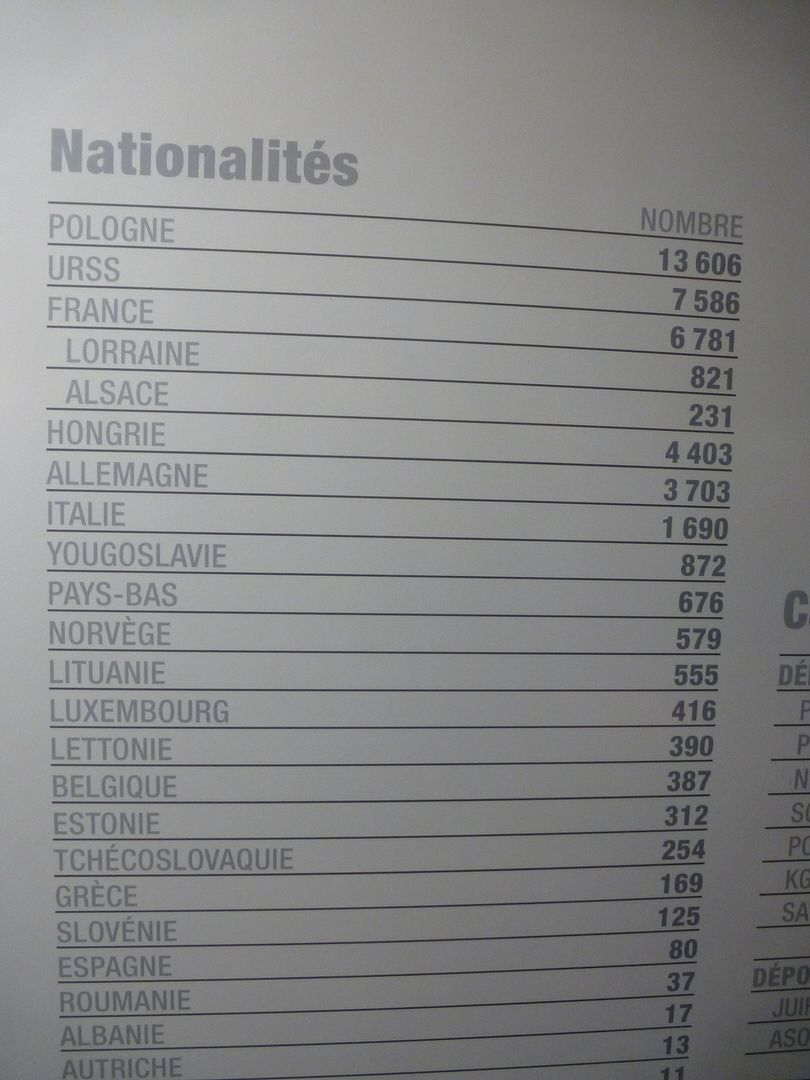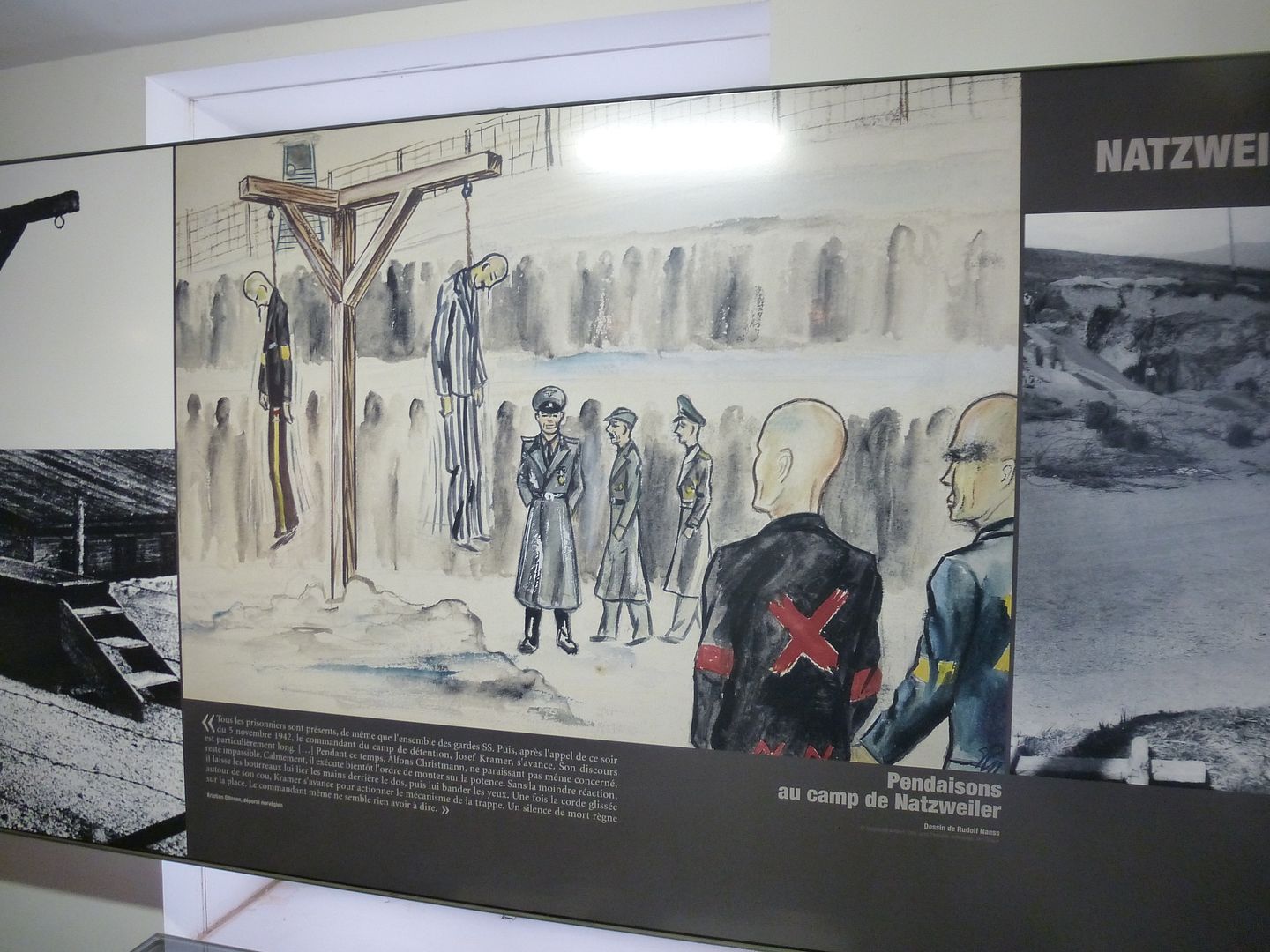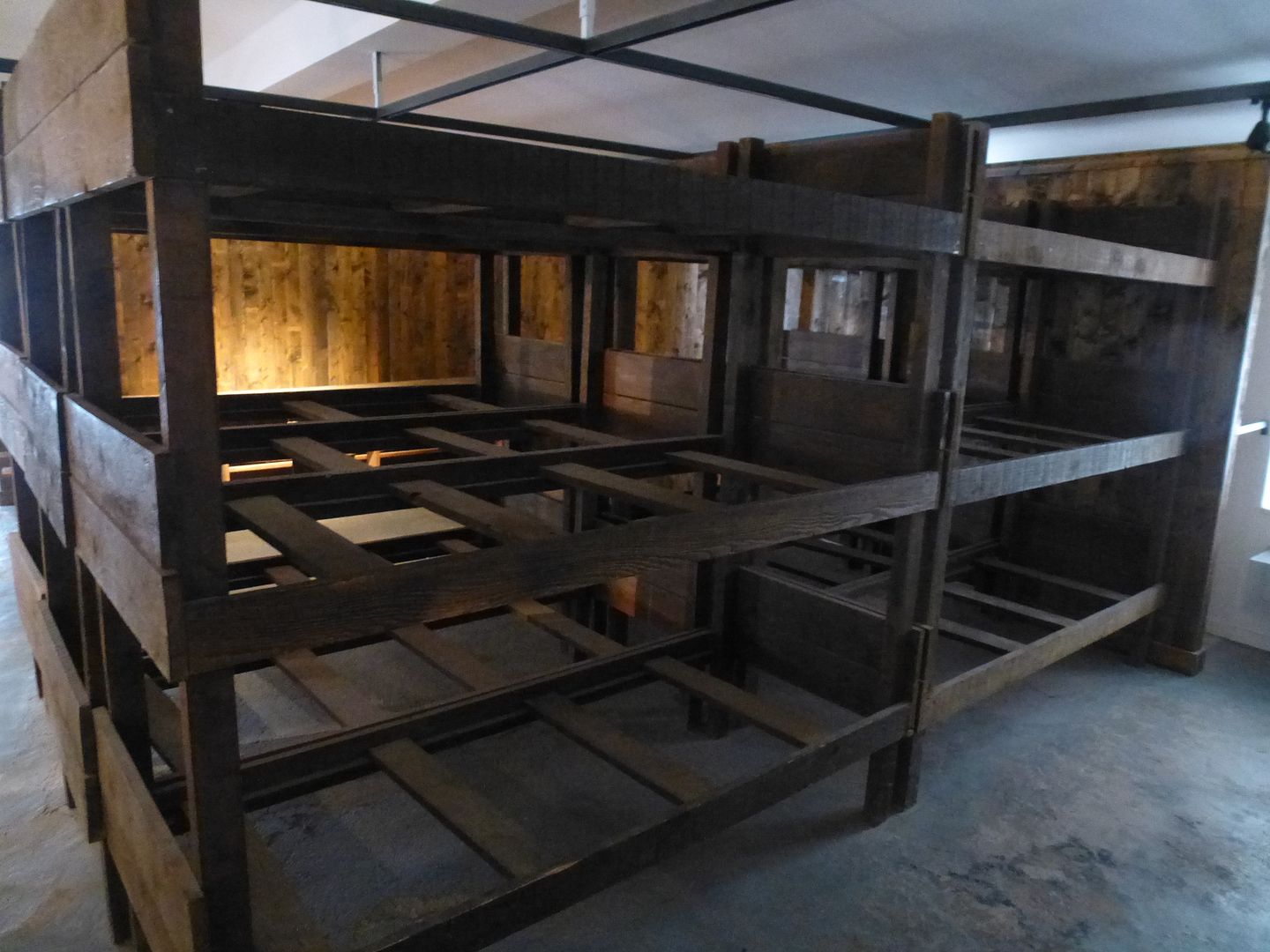 The camp was "lucky" in a way. After the battle of Alsace, it was the very first concentration camp to be evacuated by the Allies.
Normally, one would be happy to be transferred out of Auschwitz...