Post by kerouac2 on Dec 6, 2016 6:45:53 GMT
The National Museum of Anthropology is one of the absolute jewels of the country. While the principal cultural icon of most countries is an art museum, the incredible wealth of pre-Columbian artifacts in this museum is overwhelming. And as you will see, it is indeed an "art" museum anyway because the statues on display totally outclass just about everything that was created in Europe or Asia in the Middle Ages. This is probably the main thing that infuriated the Spanish conquistadors when they arrived
en masse
in the 16th century and destroyed as much as they could, except for the gold of course. Believe me, there is plenty left because every state in Mexico has museums devoted to these treasures.
The building that houses the museum is a remarkable piece of architecture from 1964, a period that generally isn't remembered much for its fine constructions.
These were the glory days of reinforced concrete and it was certainly a wise decision in a region prone to violent earthquakes.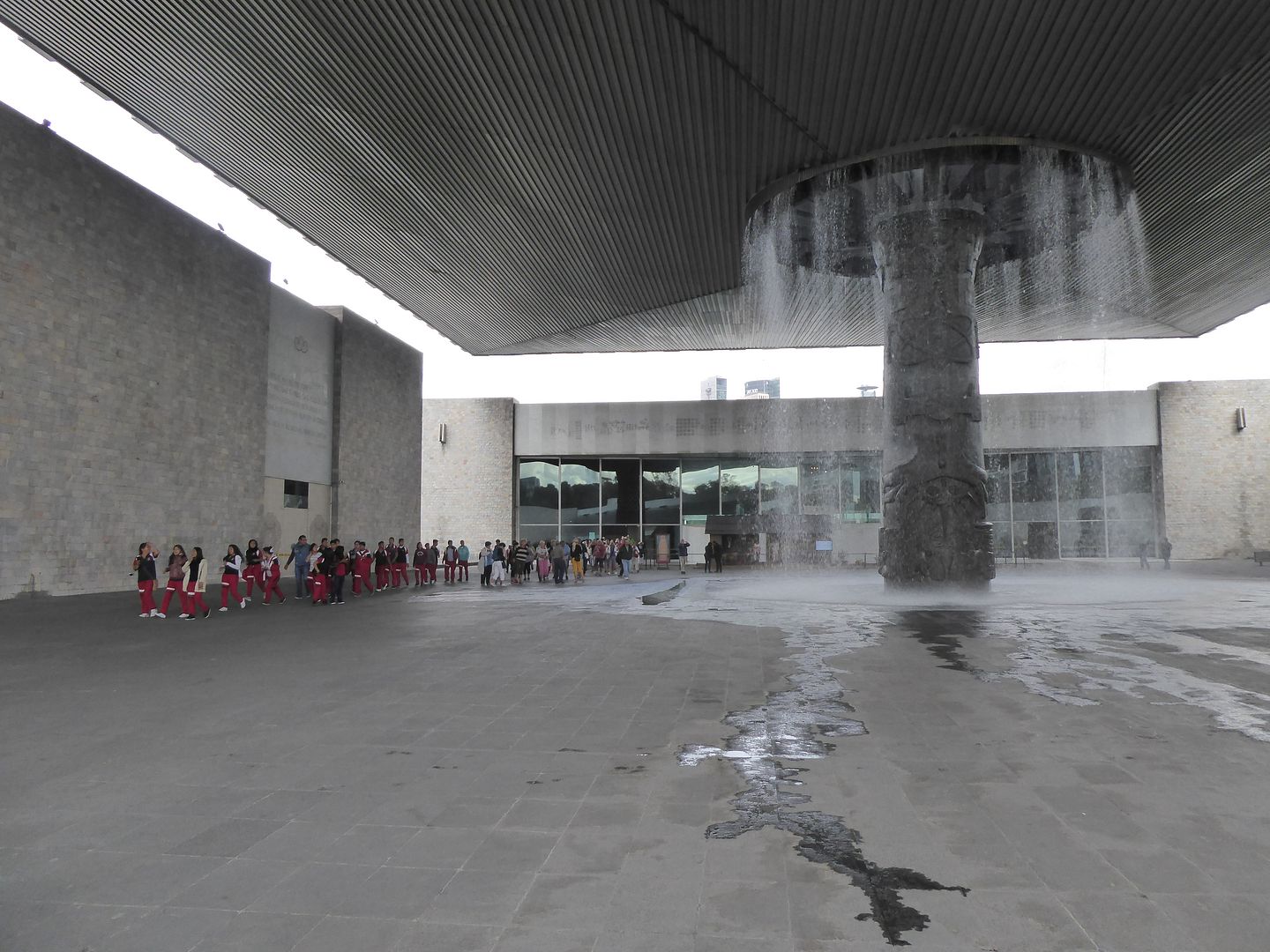 The courtyard contains a lagoon with reeds to remind us that all of this was a lake 500 years ago.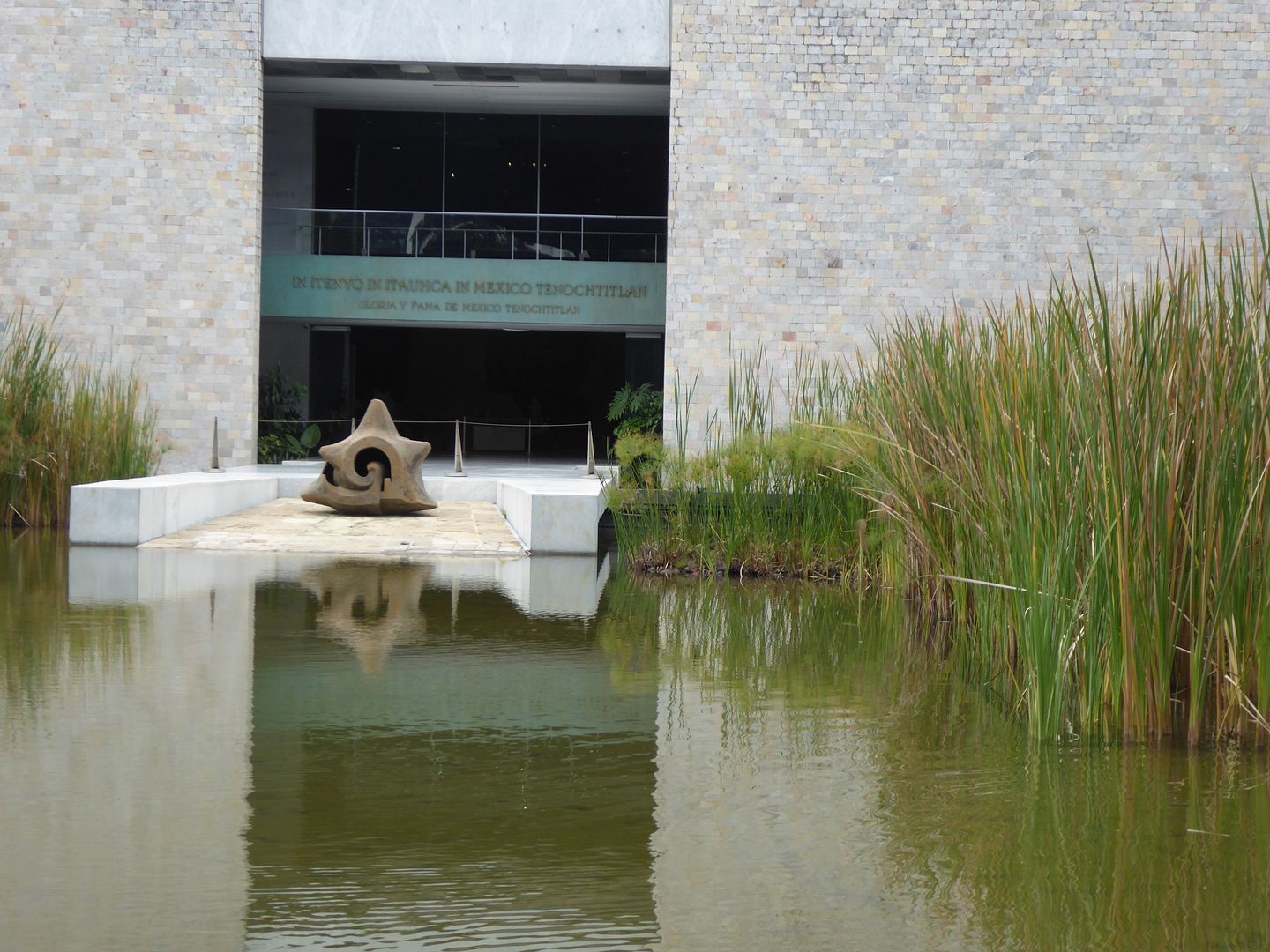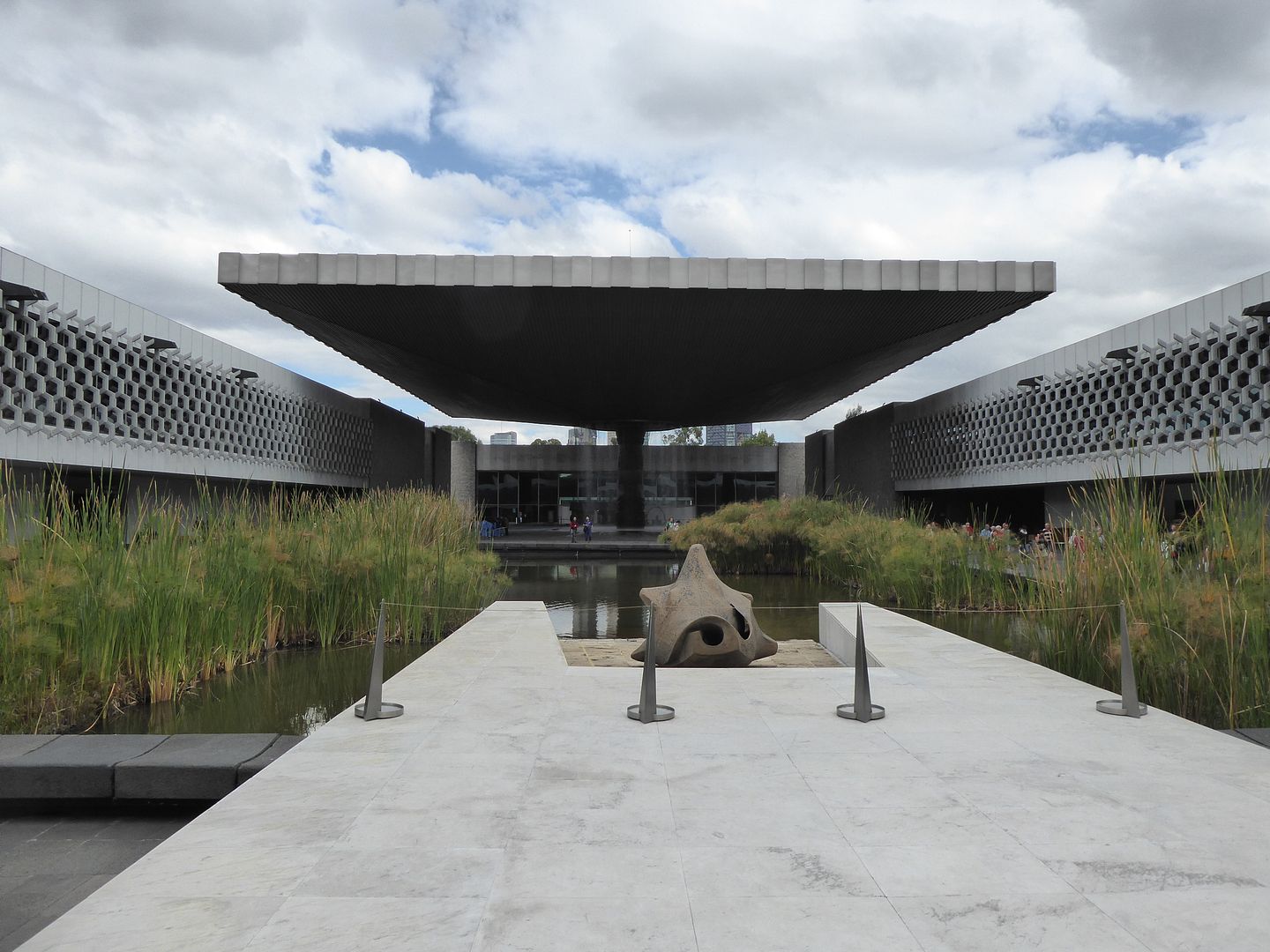 Knowing that there was no way that we could see everything, we began with the Aztec section.