Post by kerouac2 on Apr 5, 2017 4:30:44 GMT
I absolutely do not have an overwhelming interest in lace or in fashion in general, but I do very much like industrial museums, and that is what drew me here. The Cité de la Dentelle opened in 2009 and it was quite a special event, because it took place of European Museum Night. The building was draped with a monumental piece of lace by Italian artist Maria Dompé. It required 80km of lace and had a special sound and light show for 10 days. My own guess is that 10 days is about the maximum you can leave lace outside exposed to the elements before it starts turning ugly.
In any case, the building is striking even without being draped in lace. A modern façade was added in front of a former lace factory.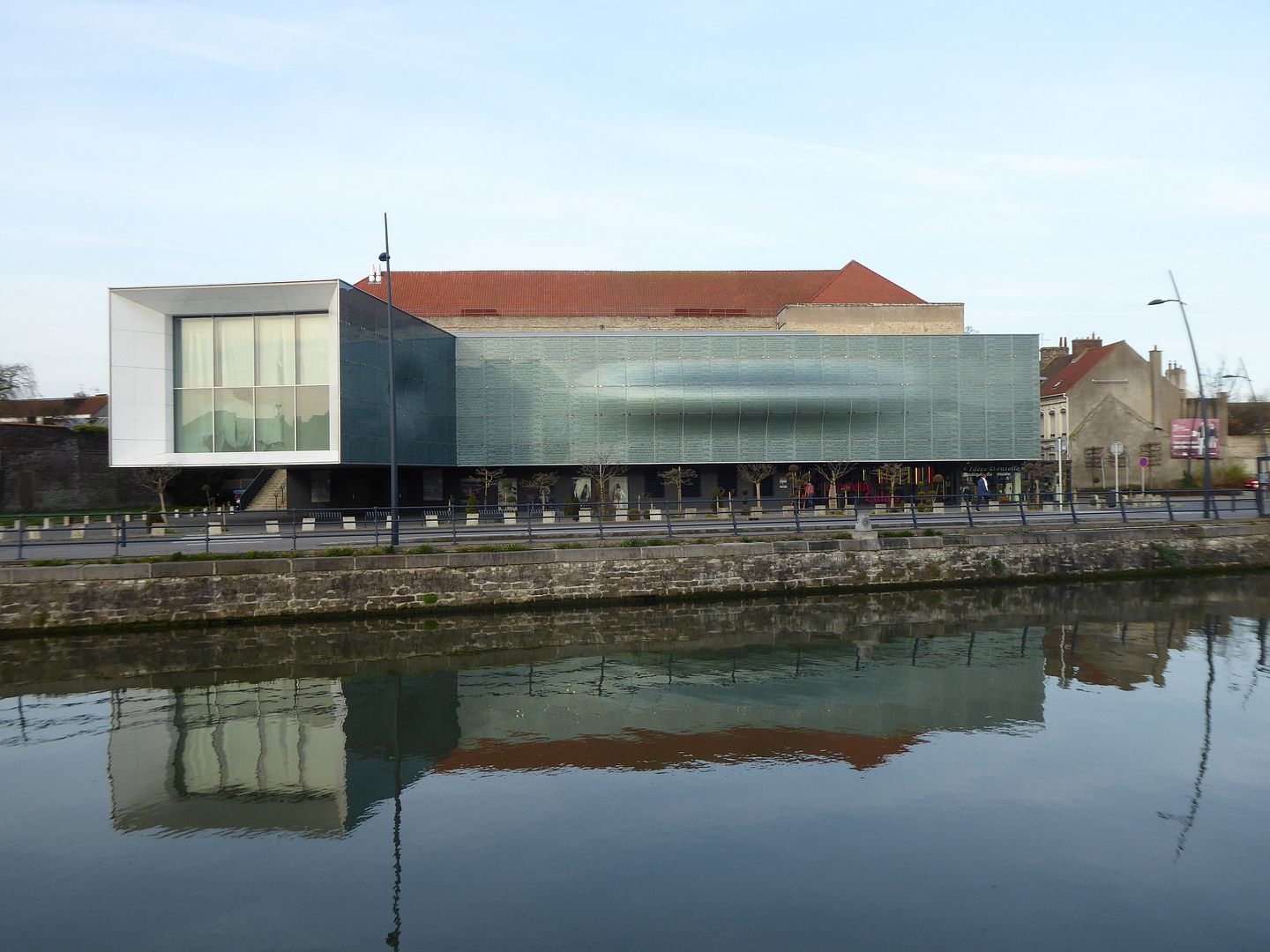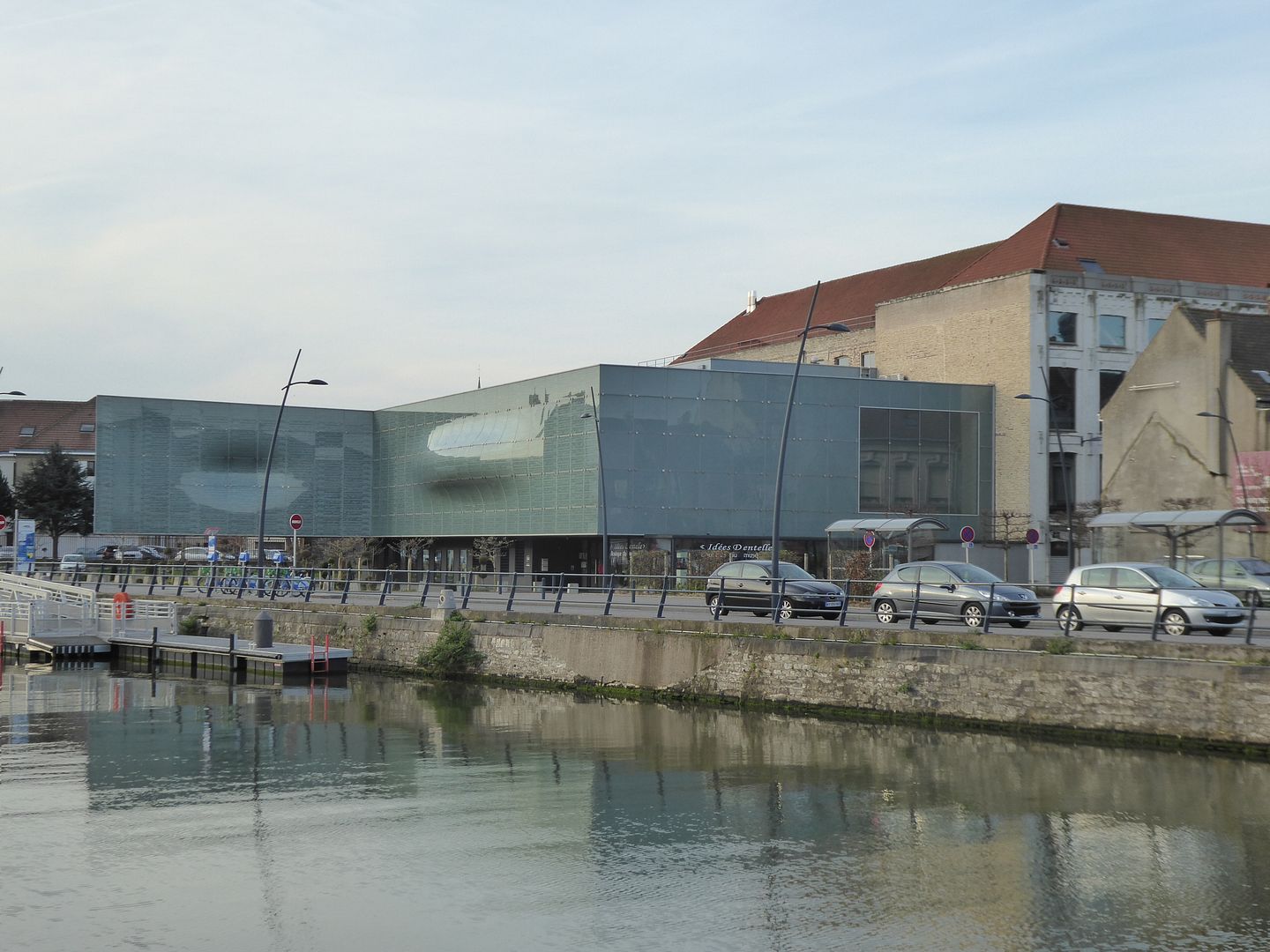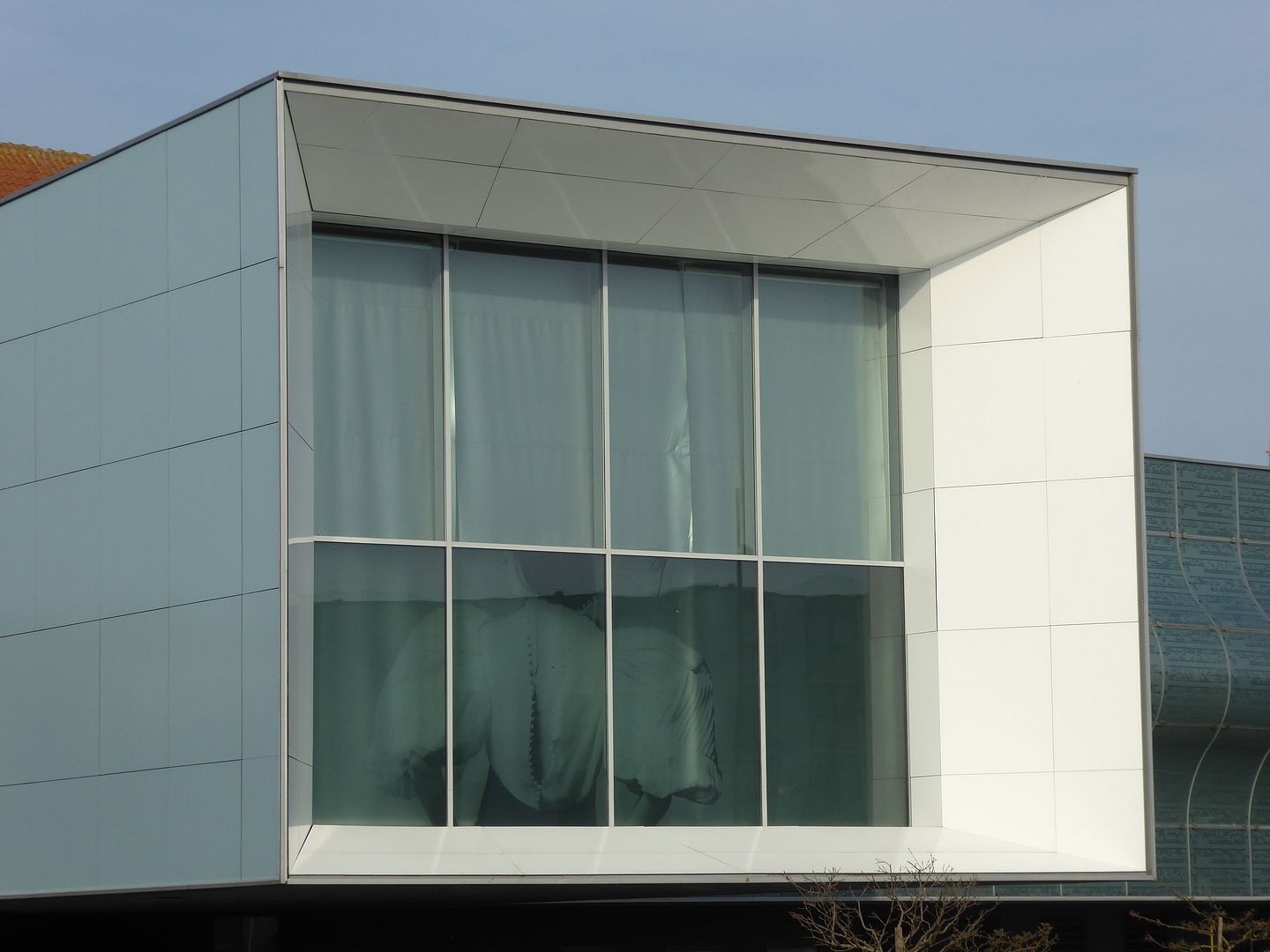 The windows reproduce the cardboard punchcards that are required for lacemaking machines.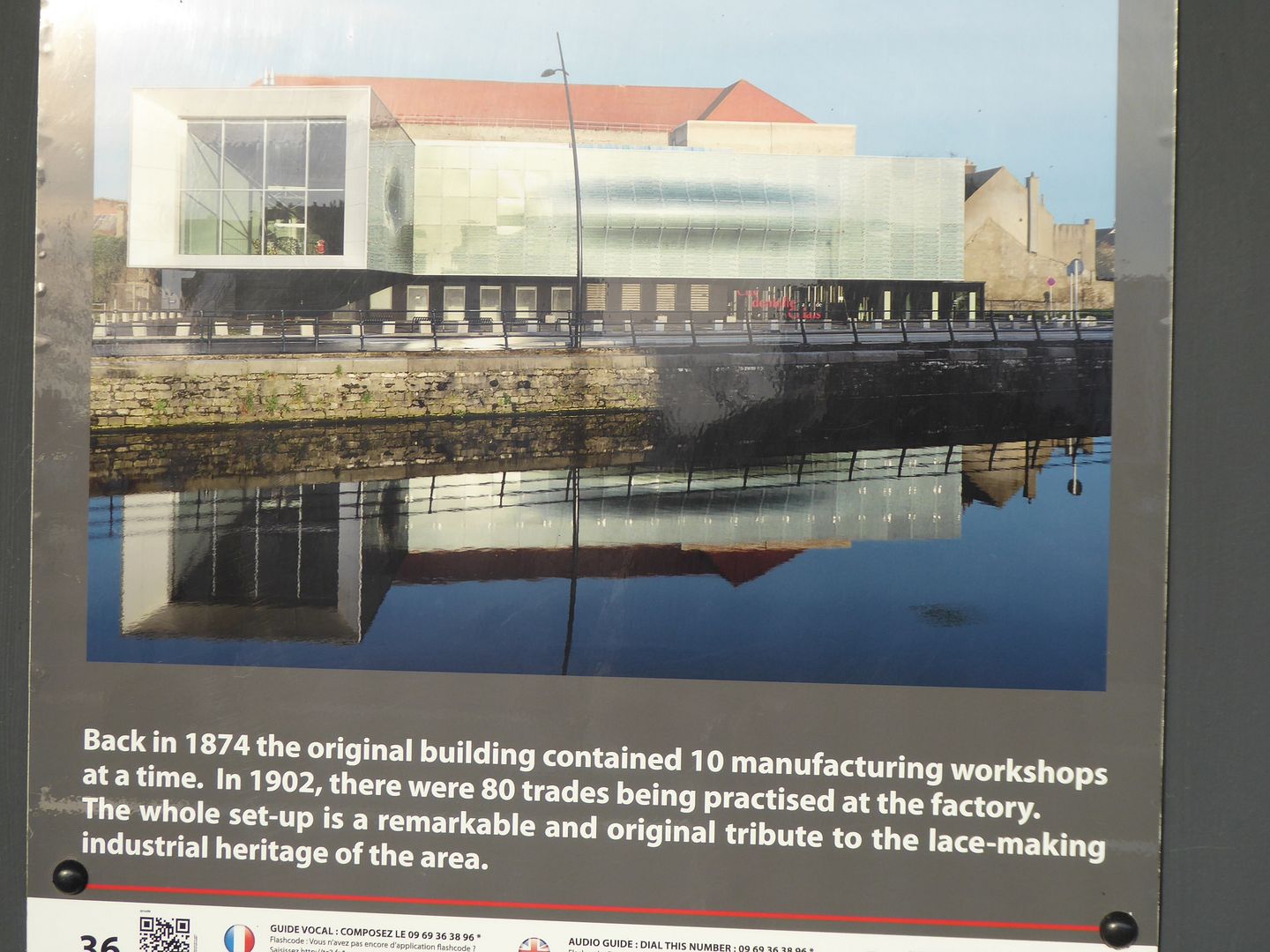 There were a few posters displayed concerning past and future exhibitions.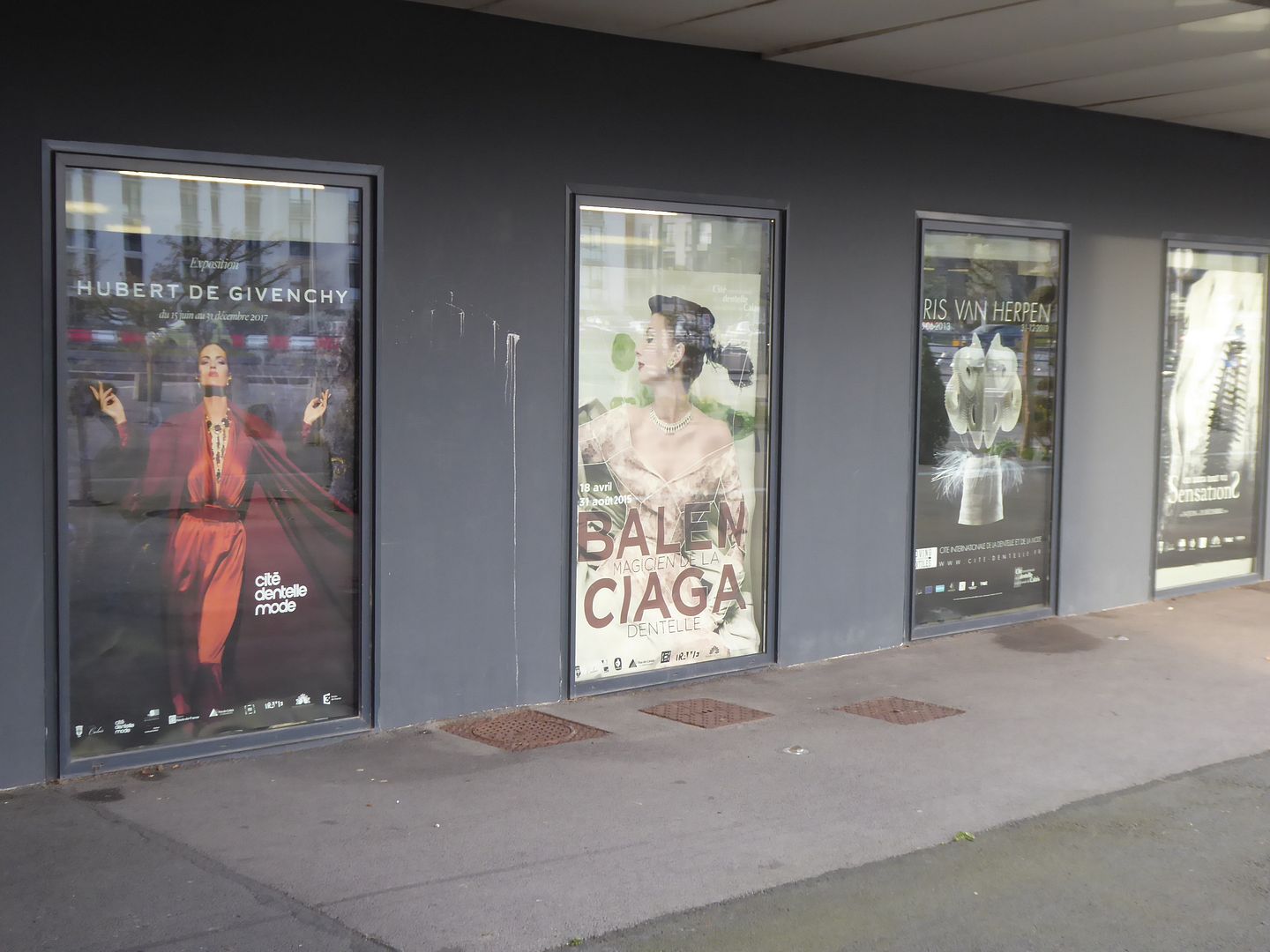 I was the first person in the museum along with a big group of schoolchildren. The children were taken into the historical section, so I headed for the temporary exhibition in the meantime.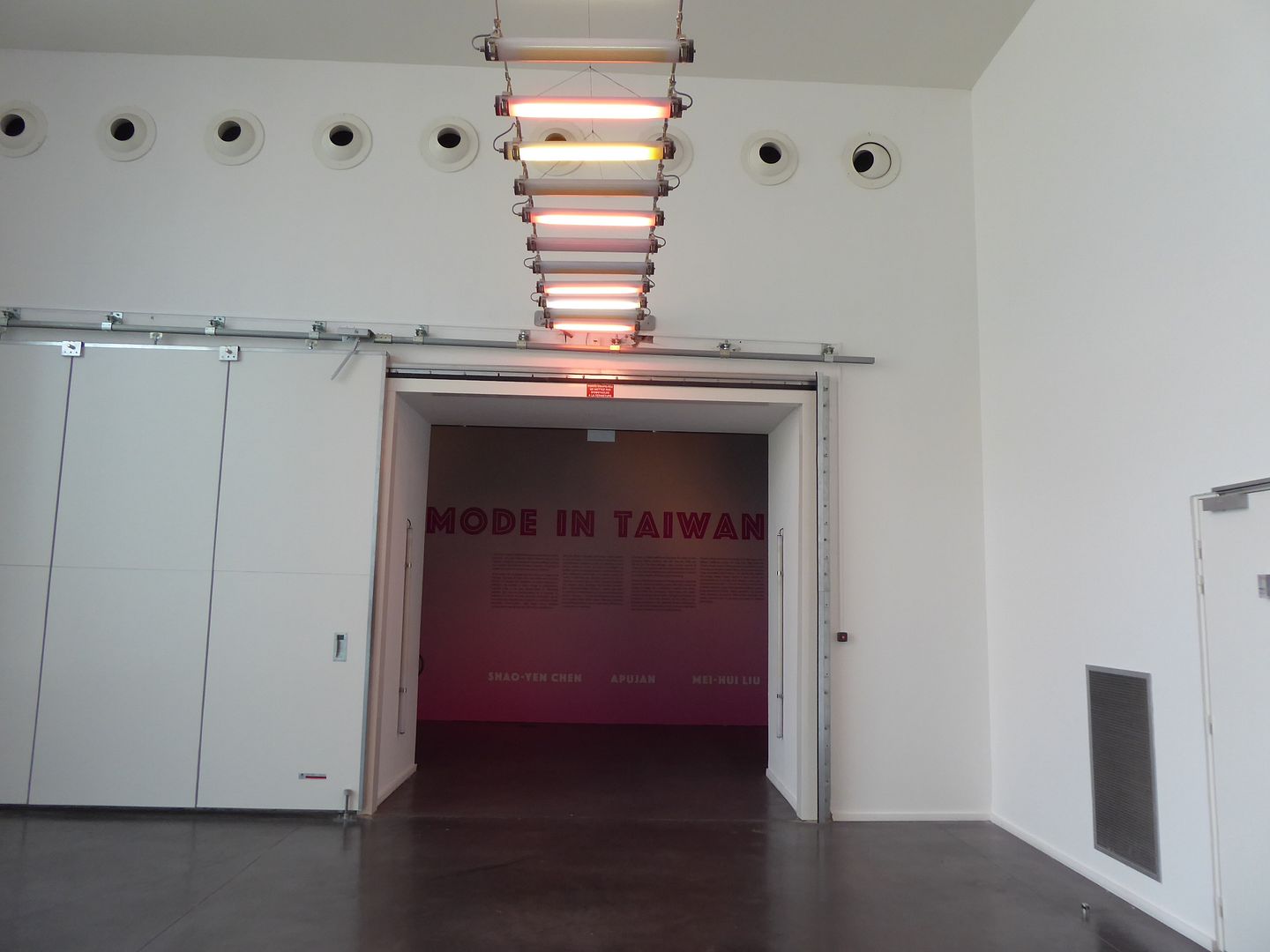 Taiwanese women's fashion is not one of my current passions, but I am fully able to appreciate the artistic and technical efforts that go into this stuff.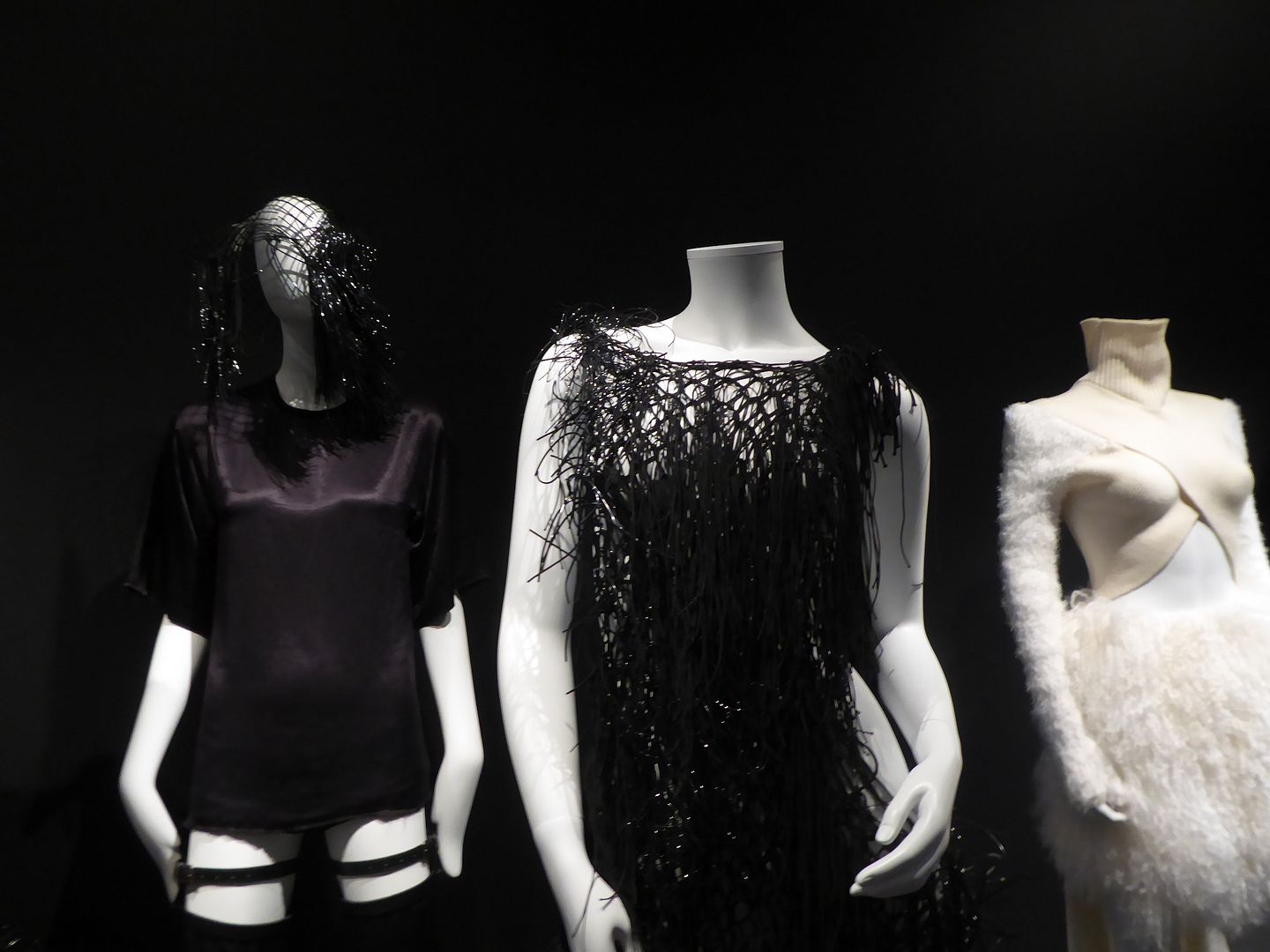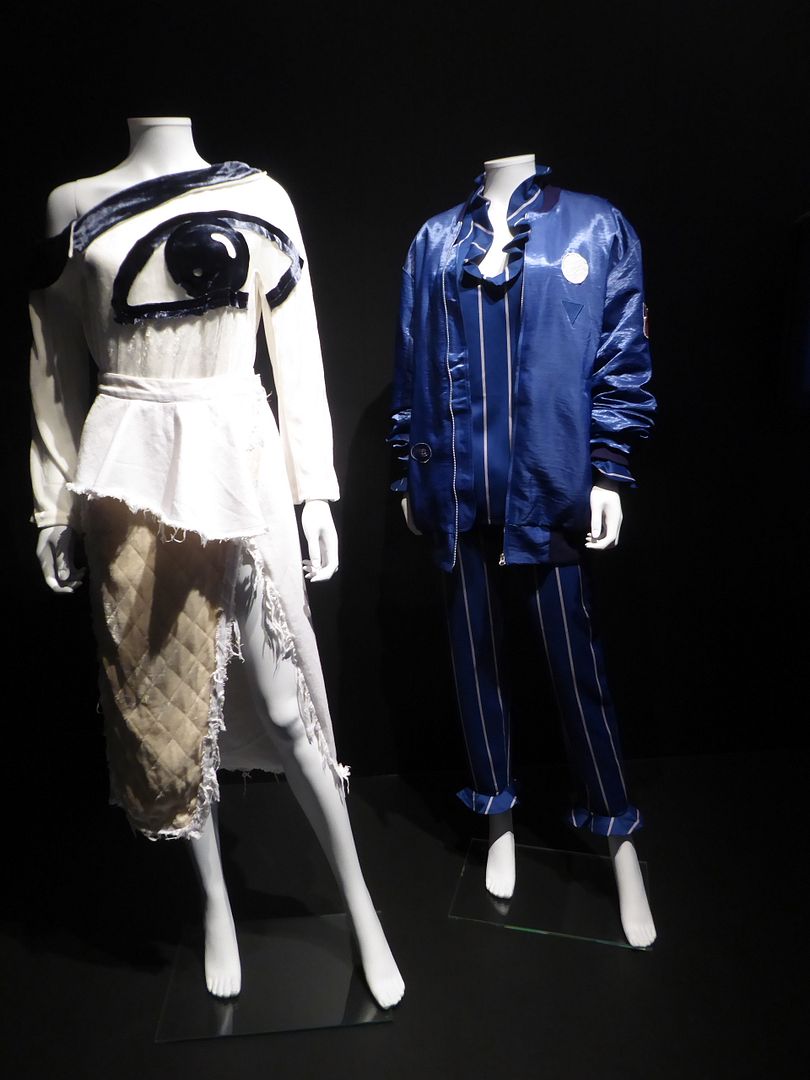 Anyway, a lot of these dresses used tonnes of lace, which fully justified their presence here.