Post by cheerypeabrain on Jun 11, 2017 16:35:14 GMT
Bixa and I met on Thursday...we have been chatting online for a while now and as she was in London we decided to meet up
BIG DEAL. I was soooo excited....and yes...she is pretty amazing.
After the initial screaming and hugging and babbling we decided to visit the Barbican exhibition 'Into the Unknown: A Journey through Science Fiction'. We expected great things....the booklet we were given on the way in, and the poster both looked very promising.
The exhibits were chosen to illustrate the genre from it's origins to the modern day. Books, artwork, television and films were represented. Unfortunately only the exhibits themseles were lit so it was very difficult to take pictures (my technical skills with a camera are not great) so I'm afraid I didn't do justice to the exhibits...for which I apologise.
Here are a selection of the few images that I
did
manage to take. (I was absolutely furious with mself for not managing to get clear photos of some of the best exhibits) I shall just plonk them on here.....sorry for the lack of labelling...I did take images of the labels but they were terribly blurred. Hopefully Bixa managed to get a few
Beautiful models made for early films...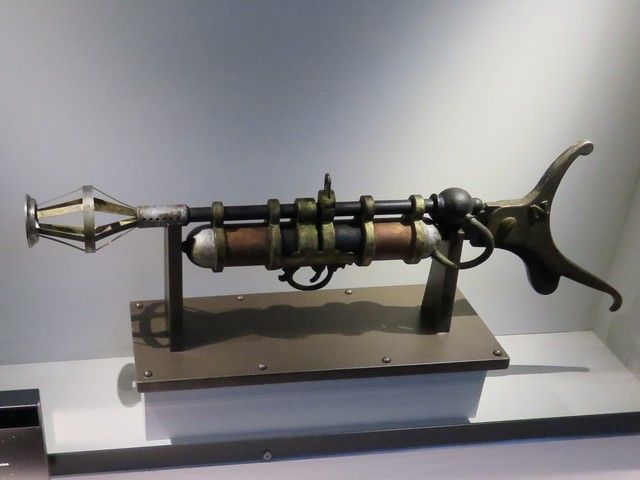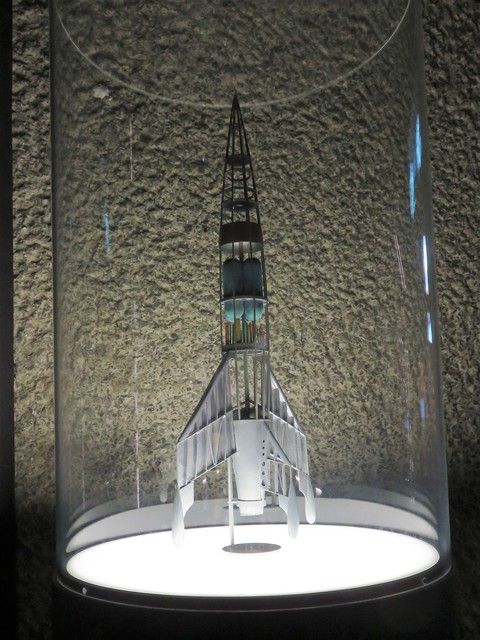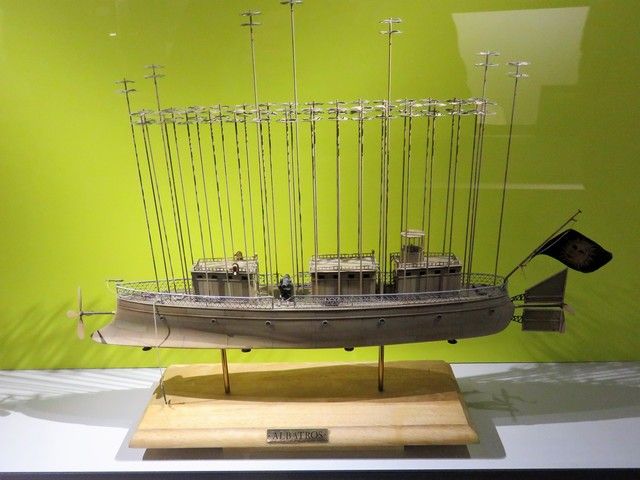 Props from more recent Science Fiction Movies....Godzilla, Star Trek, Alien among them...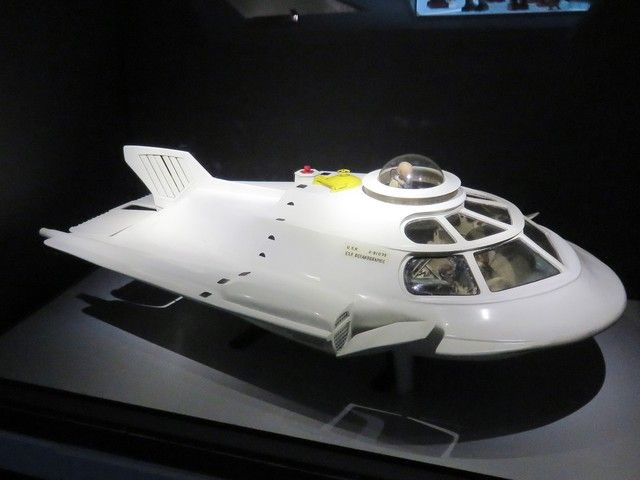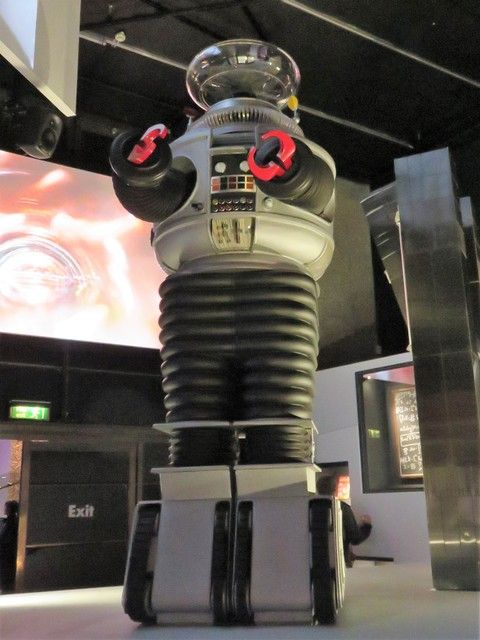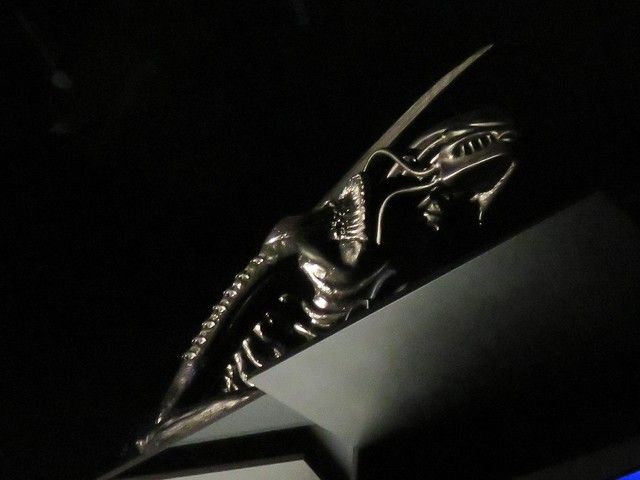 Some of the amazing artwork....books and scripts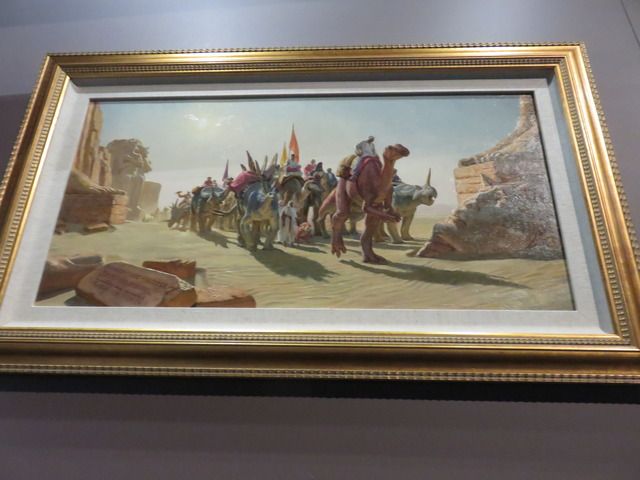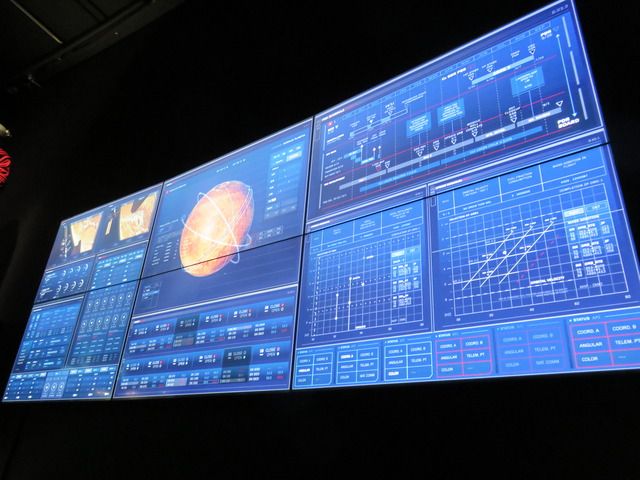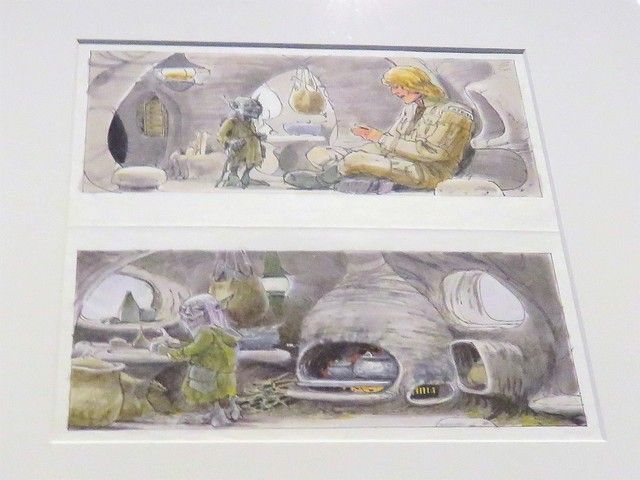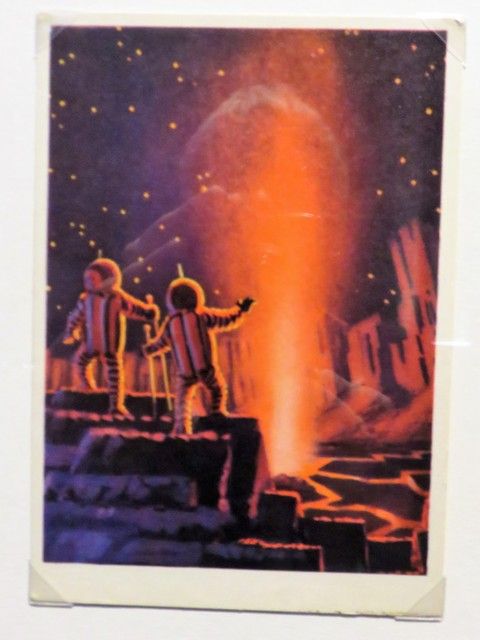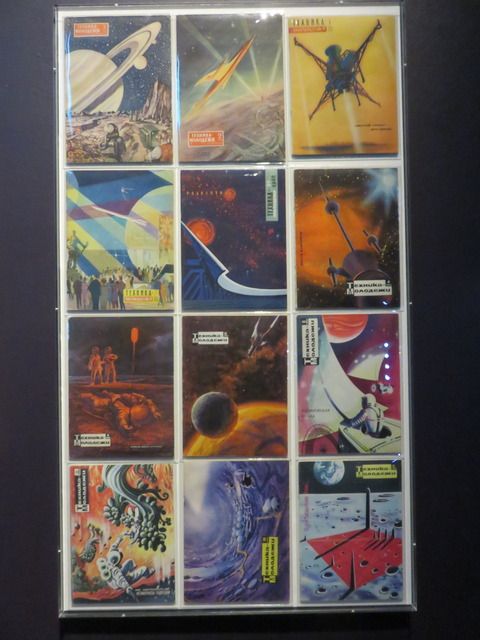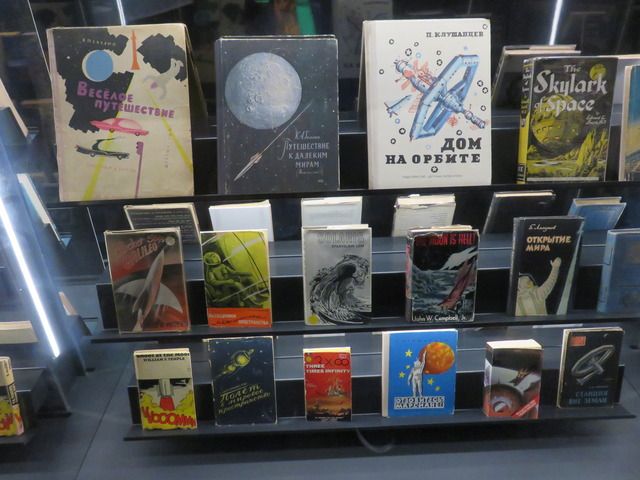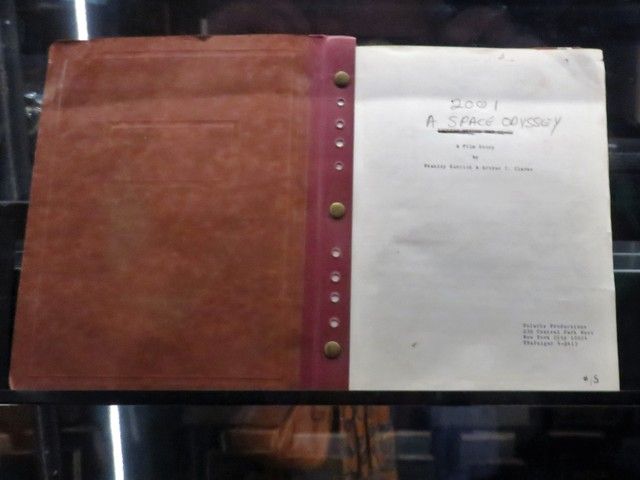 Sorry it's rather random....
The last part of the exhibition was really hyped up...down on level -2 in 'the pit' we were expecting great things and were a bit let down by an arty farty installation...a machine with a light on the end of it surrounded by screens with holes cut in them....it was suppposed to represent something very deep...we were not impressed