Post by Deleted on Jun 21, 2009 5:15:07 GMT
The Lille XXL exhibition investigated every aspect of invisible borders. In Europe, there is an invisible line still very cruelly felt by numerous European countries (and even more so by countries outside of Europe).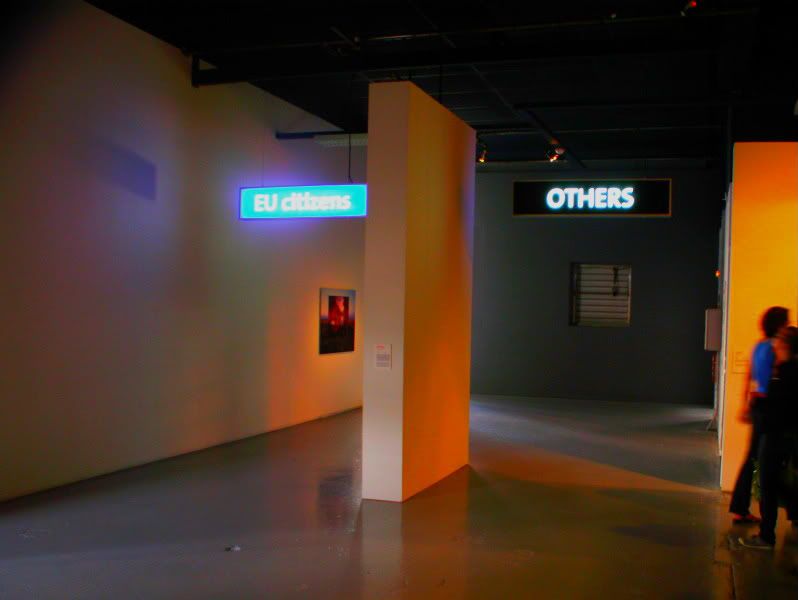 A lot of the works were devoted to photography and video, therefore well nigh impossible to reproduce here, not to mention the fact that photos were *ahem* forbidden.
One of the artists had gone all over Europe to photograph 'temporary commerce' -- people who spread their wares out on the sidewalk and have to run if the police arrive.
I don't have any photos of many of the most interesting ones, for example, the no man's lands of Europe and people who live in them. There is a small collection of forbidden alleyways called the Green Line running through Nicosia, Cyprus to separate the Turkish zone from the Greek zone. Some people have managed to move into shacks and abandoned parts of buildings there.
And there is the giant fence around the Spanish enclaves of Ceuta and Melilla in Morocco, where it sometimes seems that an entire continent is on the outside looking in.
Also covered were those giant transit zones where transcontinental trucks are often stuck for days at borders, waiting for their customs documents to be regularized or some missing safety equipment to be delivered. All sorts of services spring up from nowhere, from meal delivery to prostitution, even in the middle of a 'secure' zone.
I saw a very interesting Bulgarian documentary called 'Battles of Troy' about the secret life of extras on the film set of the movie 'Troy' -- and more specifically the 300 Bulgarians who were imported to Mexico for three months for the specialized battle scenes. They were dehydrated, given no shade in the middle of a rocky desert while the horses were kept in a tent, were paid only 25% of the salary of the Mexican extras (who were receiving $50 a day) -- and finally went on strike. I really learned a lot.
Eastern European photography has clearly become more experimental. Some of the 'invisible border' connections were obvious and others somewhat more tenuous.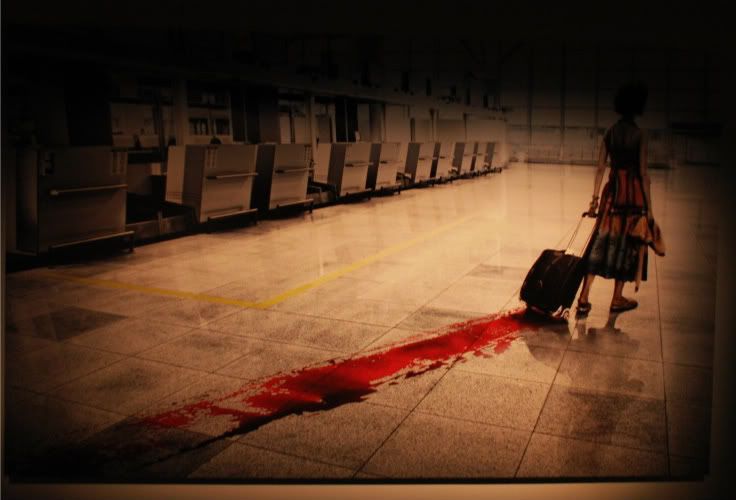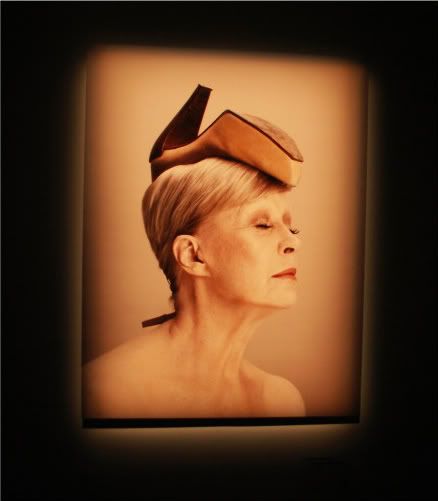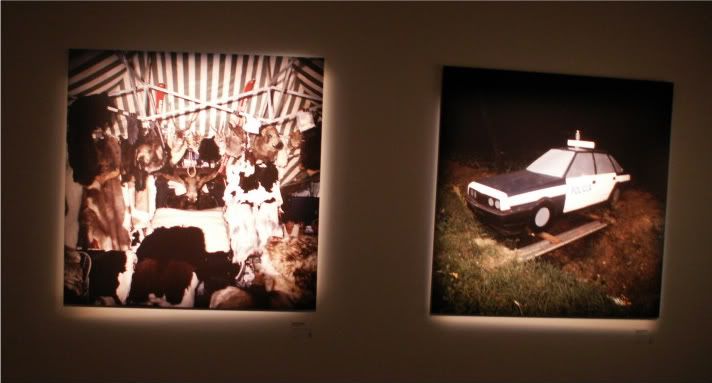 A video from the edge of Central Asia by an artist from Uzbekistan showed a game of
Kok Par
, wherein horsemen play polo with the headless carcass of a goat.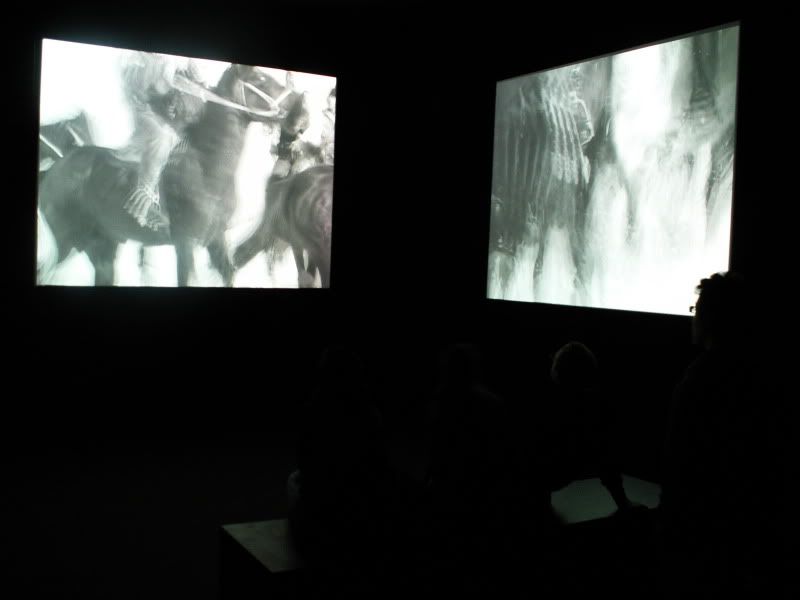 Another film from Kyrgyzstan showed part of the national philharmonic orchestra playing Vivaldi's 'Four Seasons' on top of the capital's garbage dump, surrounded by the scavangers and the stink.
I spent hours wandering through the
Tri Postal
, which is the space used for this exhibition. It's the former mail sorting center attached to the back of the Lille-Flandres train station.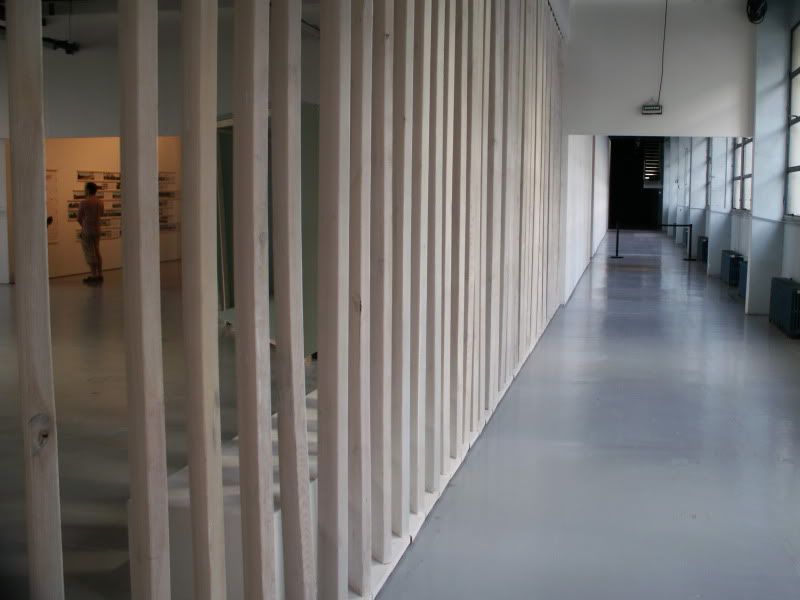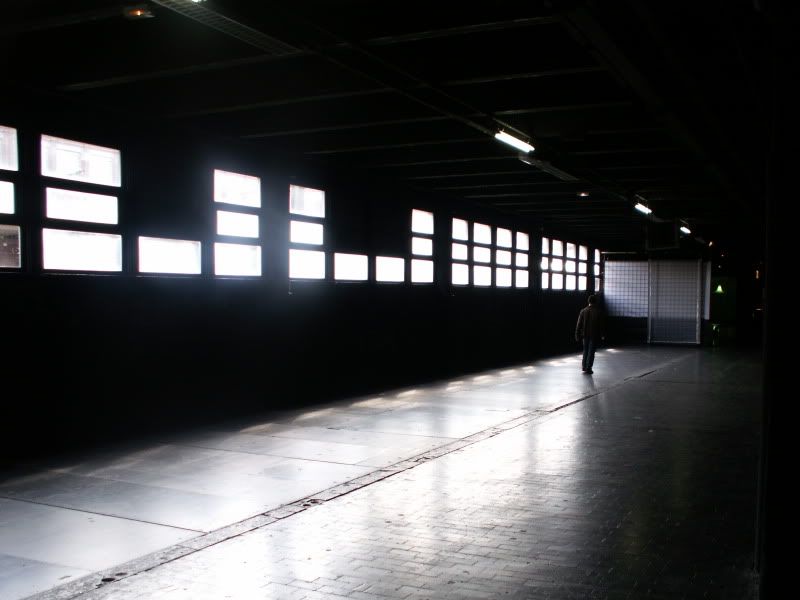 I'll try to add some more images of some of the things I saw soon.