Post by bixaorellana on Aug 13, 2009 2:46:12 GMT
Today I confronted the fact that there was no fresh food in my house and that I needed cash for bill paying. Thus I decided a visit to the big Abastos market in Oaxaca was in order. This was also a good day for it, since Wednesday is not one of the special days at that market.
Thus I set off, realizing too late that the bus I was on was one that stopped at the back of the market, not the front. That meant a trip through the length of the market in order to get to the Periferico (ring road) where the bank is. No matter, I had my camera with me and the hike would give me a chance to snap some pictures.
See -- long walk: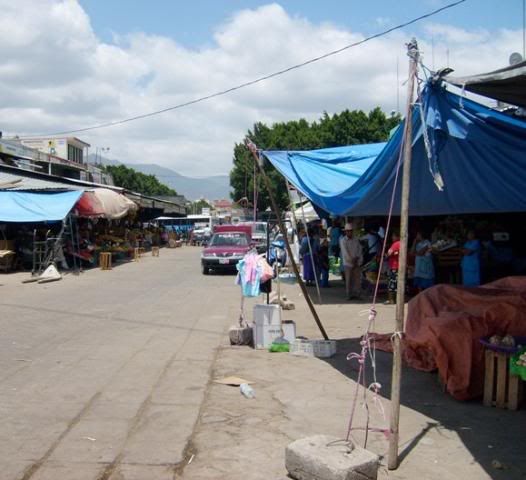 Cruising the produce: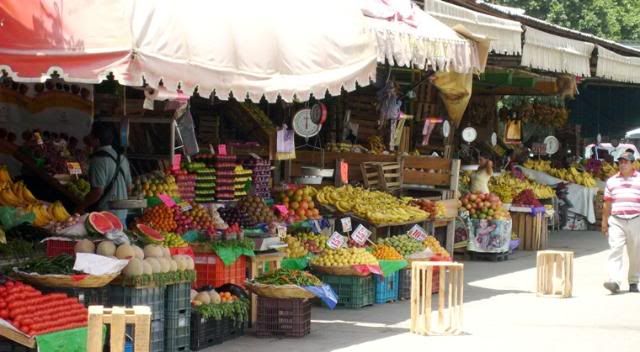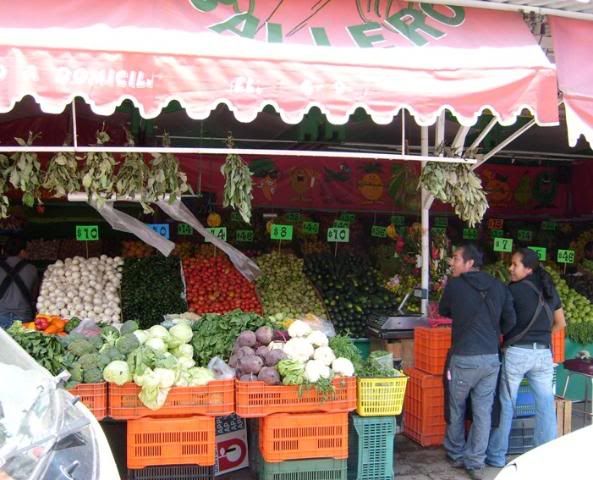 And, bowing to an Any Port tradition, here's a menu board: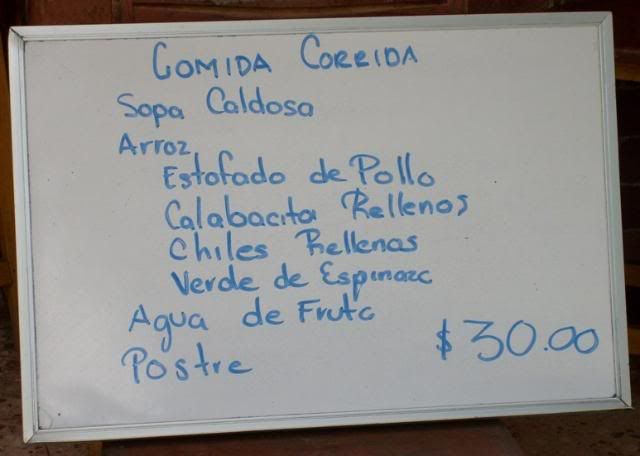 "Comida Corrida" is sort of a Blue Plate Special. This one says you get a wet* soup, rice, choice of main dish, homemade fruit drink, and dessert, all for $2.30 USD. The main dishes are chicken similar to chicken cacciatore, stuffed squash, stuffed chile, or pork backbone in green herb sauce (one of my favorites).
Spaghetti or rice are also considered soups in Mexico. They're called dry soups, so a regular, non-cream soup is a wet soup.
Get your eggs! Get your eggs here! Abastos Market is a huge wholesale outlet -- the commercial heart of Oaxaca.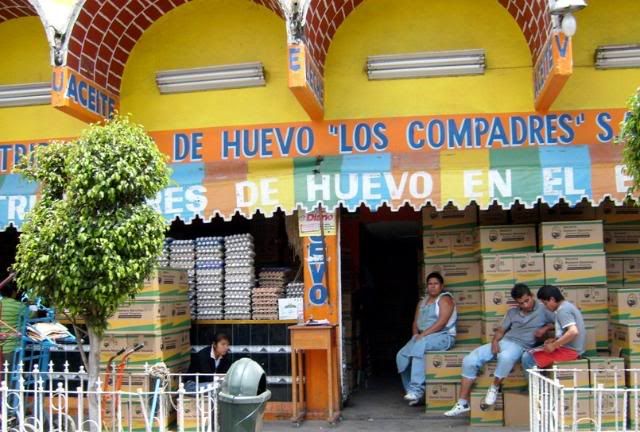 If I had to pick one word to sum this place up, it would be "bustling".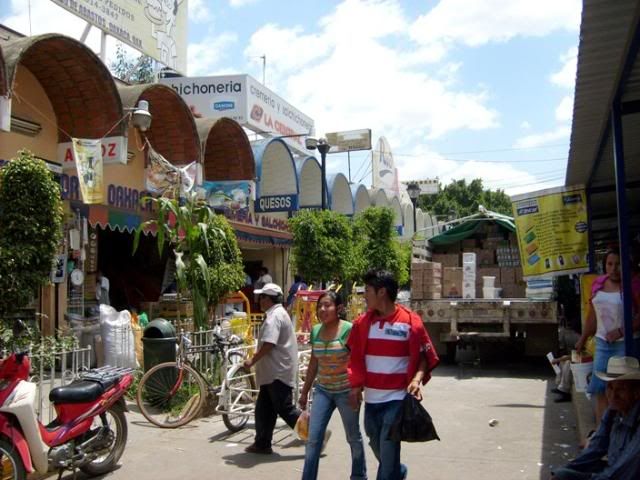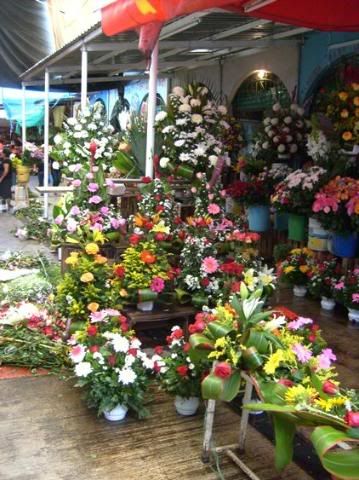 Leaving the outer edges of the market, I look down an flower-packed entrance to the interior.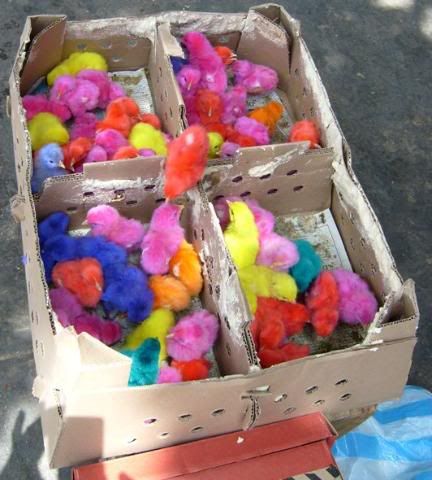 Guess this hasn't been outlawed in Mexico! This photo has not been enhanced. These are bright chicks.The road that's my goal is finally in sight. Aren't these coconuts pretty?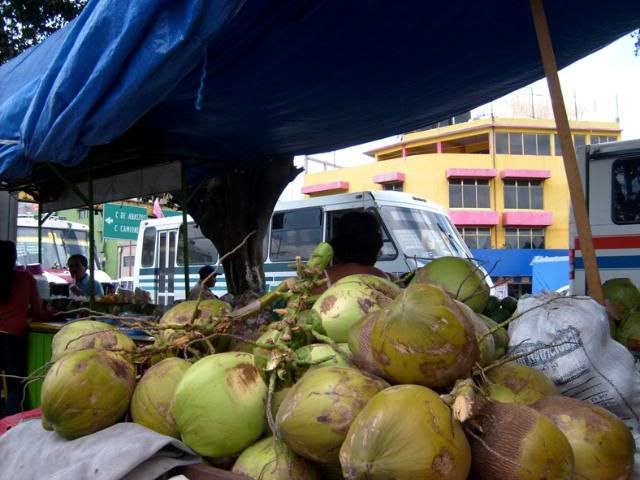 If I can only get through the lined up buses and the closely packed kiosks.The blue buildings - yes! The blue buildings are my landmarks to get to the bank.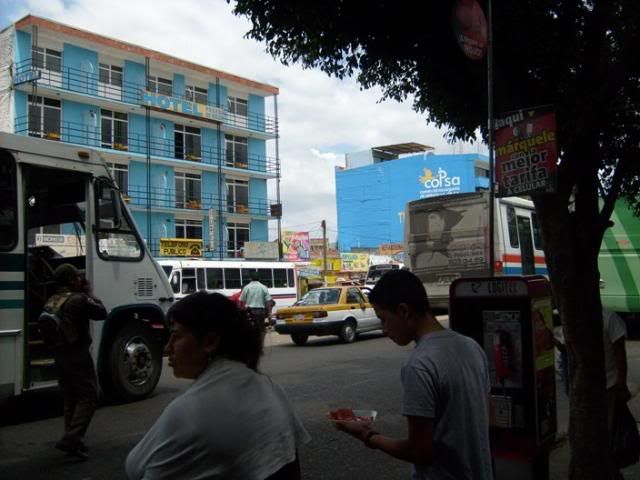 Oh! This is the first time I've realized that today is August 12 -- Día del Taxista. Guess cab drivers need love and recognition, too. The parade must be over, but the cabs are still decked out.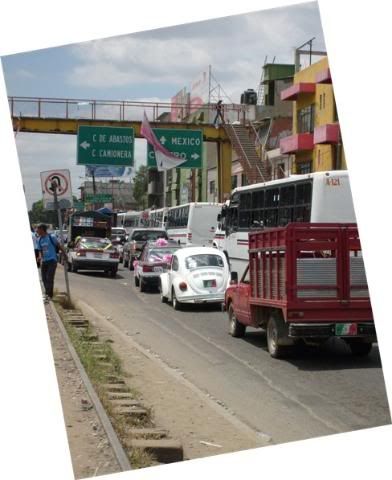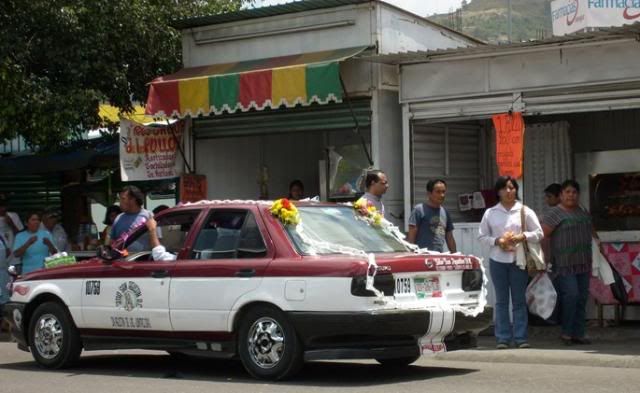 This side of the road is packed with practicality. Get your plumbing, hardware, electronic, electrical, etc. supplies around here.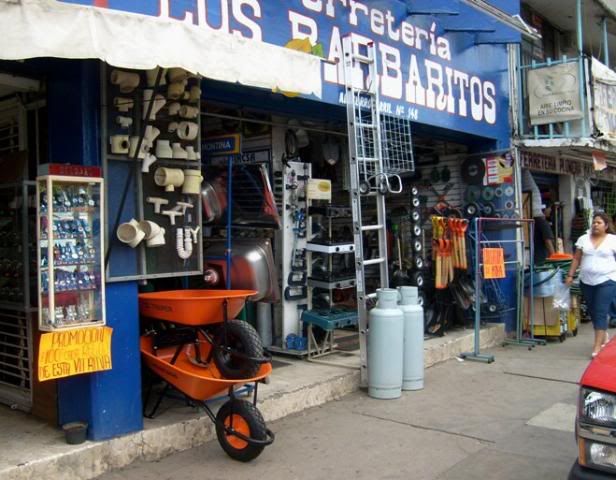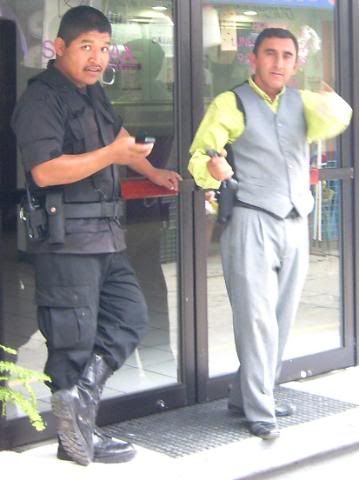 Okay. I've been to the bank, paid my phone bill, survived re-crossing the road, and am back in the market. Right away I spy this great photo-op. The guy in the natty gray outfit with the alarmingly green sleeves is holding a semi-automatic weapon. The two of them were yakking and laughing until they caught me snapping the picture. "No, no -- you can't take a picture of us!"I love this part of the market. It's like a benevolent hell. As you pass through it, the meat vendors keep up a steady patter of, "What will you have? Tender tasajo. Do you want it fresh to take home, or grilled here?"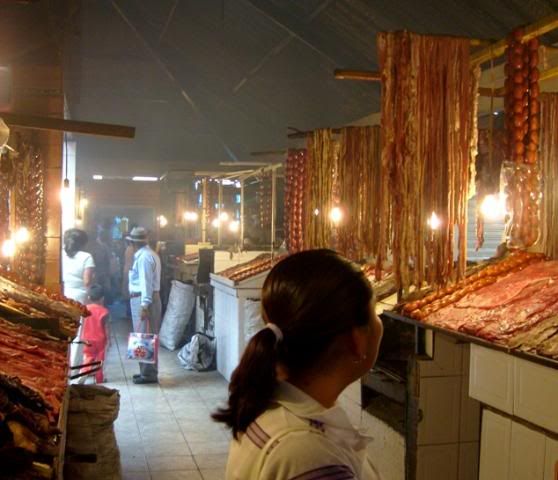 You'll be able to see how the grills are set between the meat counters in the next picture, but isn't this close-up deliciously medieval?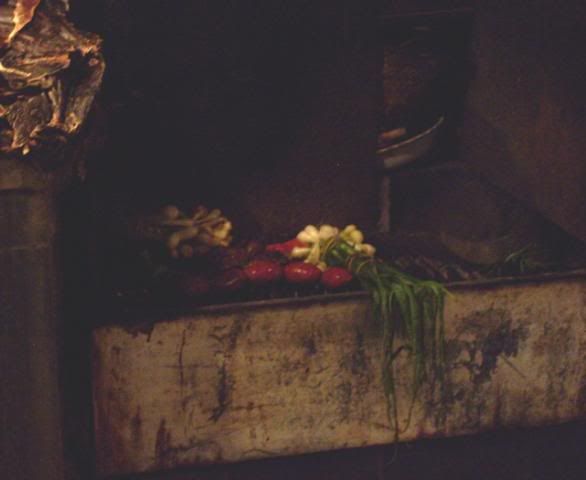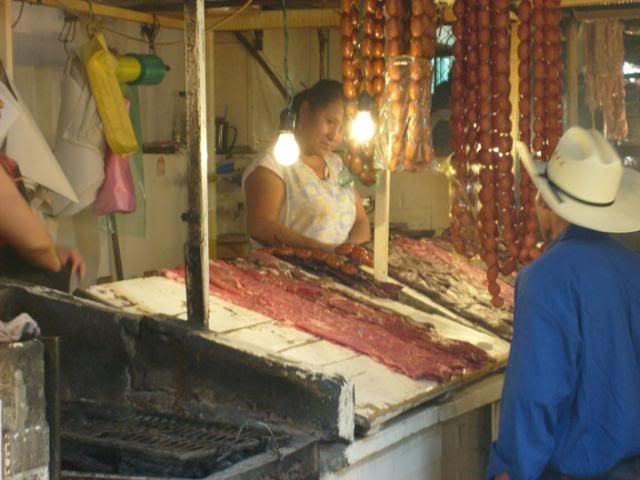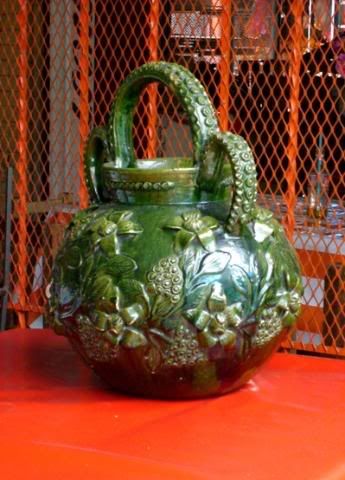 I caught sight of this big beauty as I passed the fonda (small restaurant) section of the market.There is a == time gap == here as I purchase lots of comestibles. Now I'm leaving the market, mildly disappointed that I didn't catch anything really stellar with the camera today.
But wait -- what's this?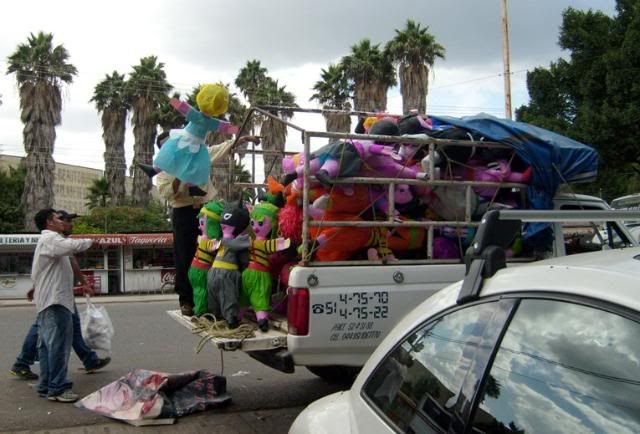 And in a little fillip of good luck, when I got home I found the second, just-for-insurance picture of the piñatas came out great.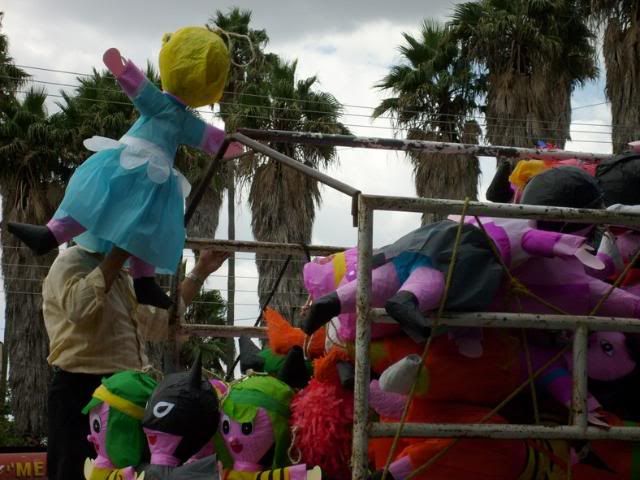 Ahhh ~~ it's good to be home, but maybe I bought far too much?