Post by gringalais on Sept 14, 2009 18:29:37 GMT
I figure I would start with my absolute favorite place there. It will probably take a few days to finish.
We spent 4 days in Coroico, in the North Yungas region. The town is only 90 km from La Paz, but it took us almost four hours to get there. The road to Coroico used to be called the death road, but thanks to Evo (Evo cumple) there is a new, paved road with guard rails. It was actually in better shape than many mountain roads in Chile.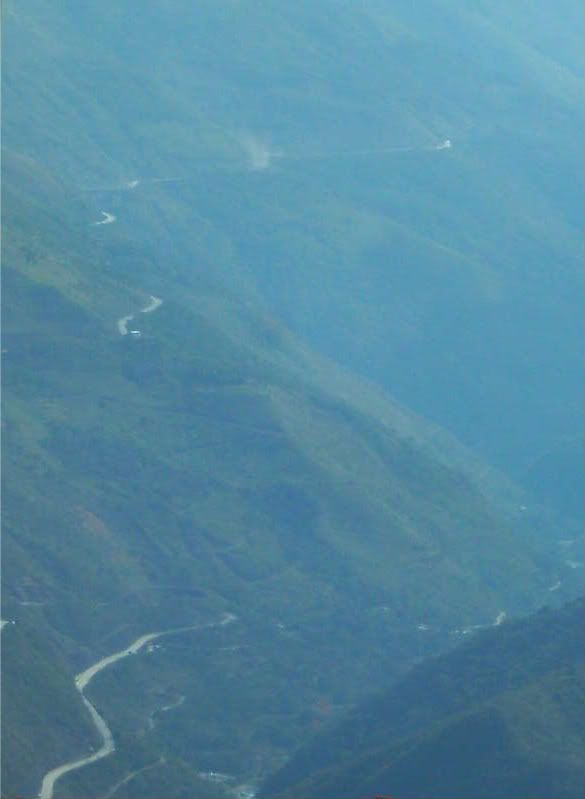 La Paz-Coroico road
The main way of gettint to Coroico is by small, crowded van. The first part of the trip is the same, dry altiplano scenery that we saw on the Bolivian part of the Arica-La Paz bus route. About after an hour of ascending, we pass the crest of the mountain and start the trip downhill. The scenery started to become increasingly lush, with some small waterfalls. We could see the town from far away, but the road is not direct. We ended up travelling way down to the bottom of the river valley and then climbing again to reach the town.
The town itself is quite small, although there is more population outside the town, mainly people doing small-scale agriculture. It has the typical plaza and church as you see in most towns in South America.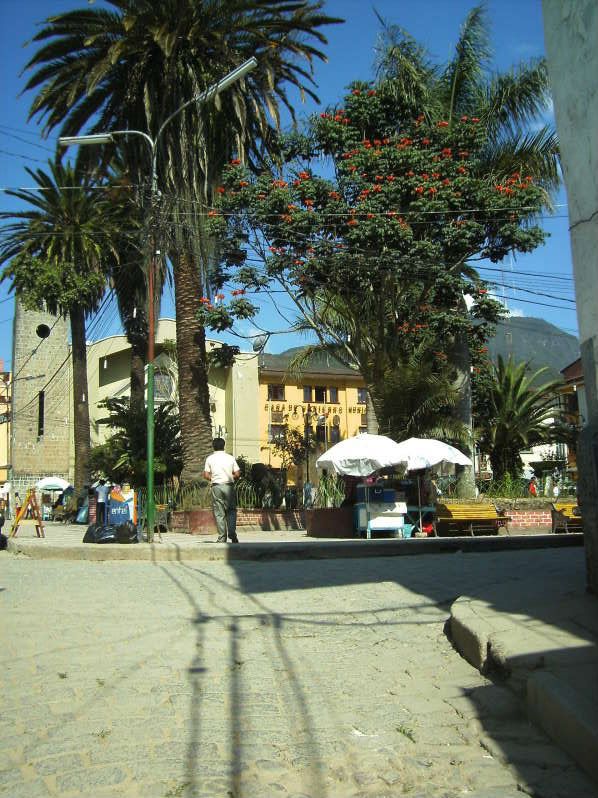 Coroico plaza
There was a large variety of lodging options and since it was during the week, we had our pick Supposedly weekends can be tougher since lots of people from La Paz visit. The cheapest resedenciales, which were not too clean or nice, ran about 40 Bolivianos for a double room (about US$6). A decent place up the hill from the plaza was about US$16 or 110 Bolivianos with private bath. We ended up staying at a place (Hostal Kory) that was somewhat more expensive (US$34 for a double with private bath, pool and cable TV, 240 Bolivianos). One of the best things about the place was the amazing view over the valley, and the room there had a terrace overlooking the valley, so we decided to go for that. The terrace had tables and you could order food and drink from the restaurant downstairs to have there.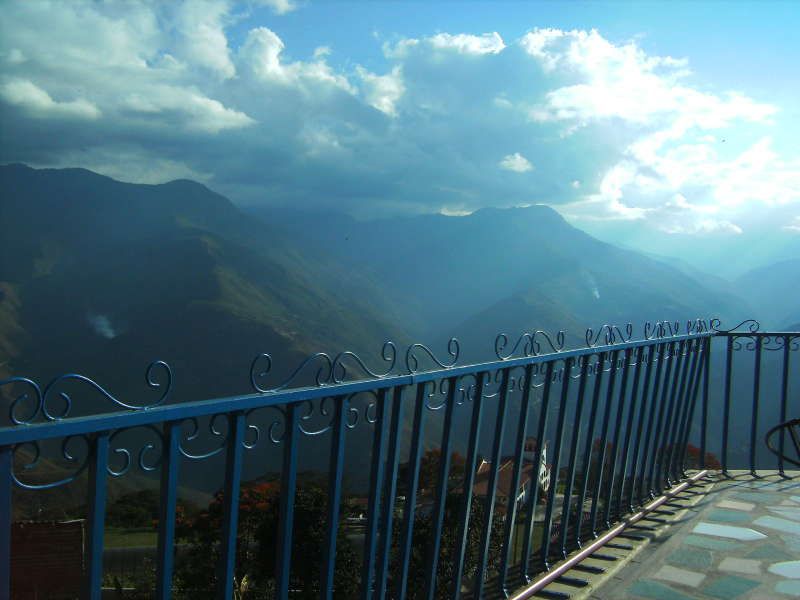 View from the terrace