Post by Deleted on Oct 17, 2009 20:50:00 GMT
A lot of people arrive at Gare du Nord in Paris, either on the RER trains coming from the airports, or by the Eurostar trains from London or the Thalys trains from Brussels, Amsterdam and Cologne. (A few people arrive from Copenhagen, Stockholm, Warsaw or Moscow, and they are obviously welcome here as well!)
Gare du Nord is the busiest train station in Europe, so it can obviously engender a certain amount of anxiety for first time visitors. Here are a few photos so that it does not seem so scary.
The platforms are pretty straightforward, except for the isolation of the Eurostar access.
Here, for example, are the two Thalys platforms -- all trains to Brussels, Amsterdam, Cologne and a few other destinations leave exclusively from these two clearly indicated platforms.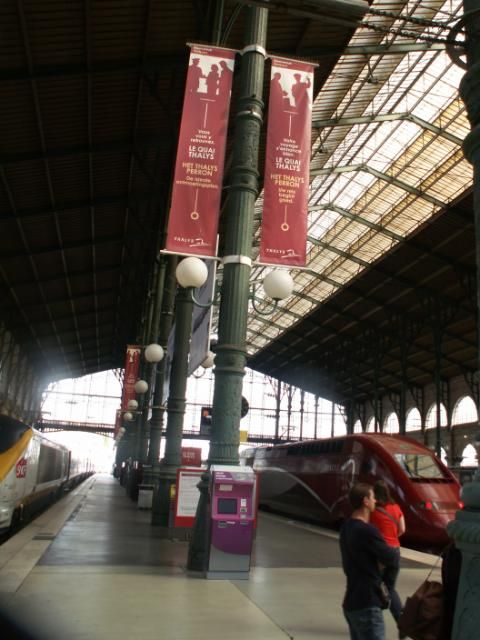 If you arrive by Eurostar from London, you exit on the same main level. However, to take the Eurostar you have to go up one level for airport style check-in and security.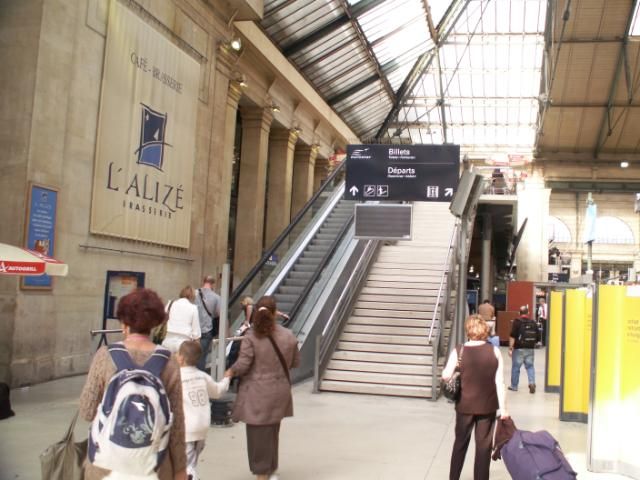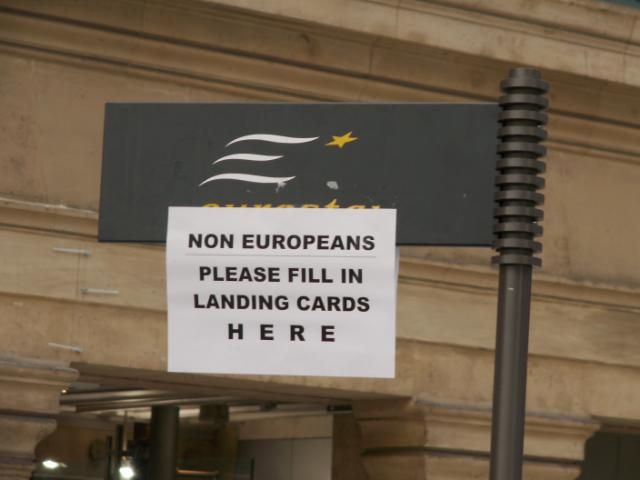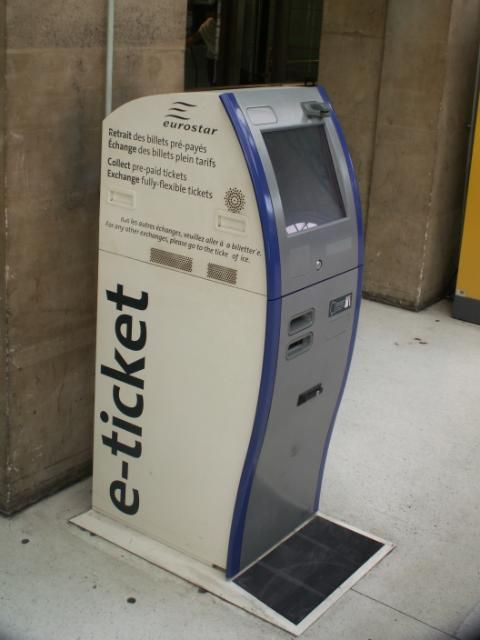 I would have photographed Eurostar check-in and security procedures as well, if I had not been escorted out of the zone by the security personnel. It looks just like a light version of what one goes through at the airport, so there is nothing to worry about. The Eurostar requires check-in at least 30 minutes before departure (normal trains ask you to board 2 minutes before departure), and there is a departure lounge in which to wait and spend money before you are allowed to board the train.
For all of the other trains at Gare du Nord, you just look at the departure or arrival board and go in the appropriate direction.
Plenty of people arrive from the RER, which is just a matter of rising from the subterranean depths... and following the appropriate signs.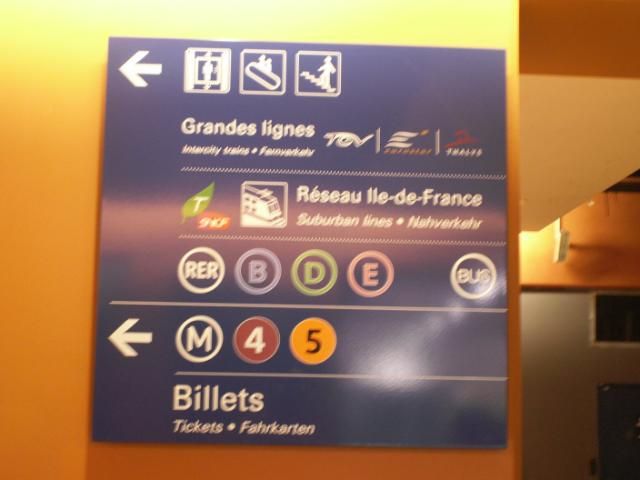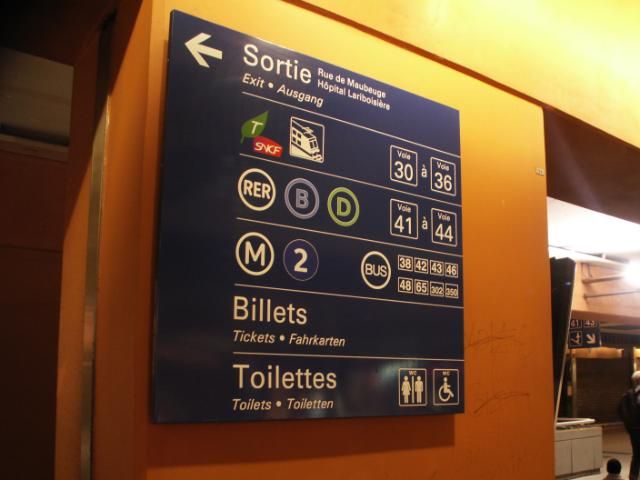 People with lots of baggage need to learn that there are special exits to use for the RER. They are always getting their suitcases trapped in turnstiles, while these enormous exits with swinging doors stand unused. (They work with paper tickets and Navigo passes just the same as the turnstiles.)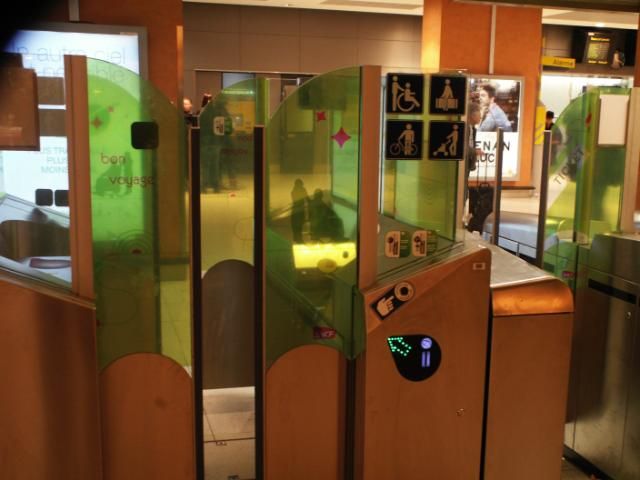 There are escalators and elevators to reach the main line train level.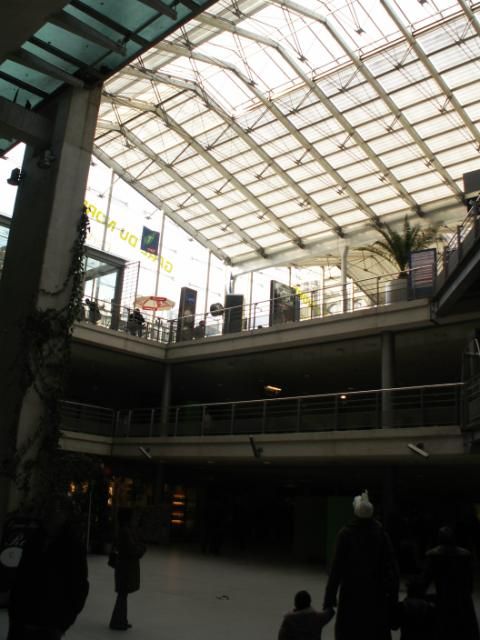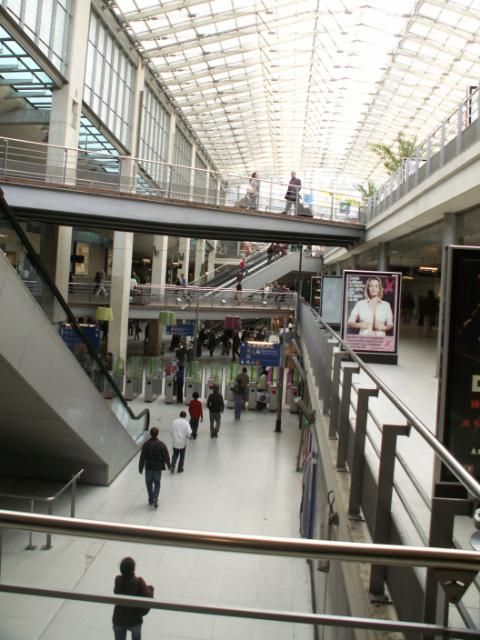 (to be continued)