Post by Deleted on Oct 18, 2009 16:27:53 GMT
Gare de l'Est in Paris is a much more modest station that Gare du Nord, yet it currently boasts the fastest train in the world (the TGV Est), and serves not only eastern France (Reims, Metz, Nancy, Strasbourg, etc.) but also Luxembourg, Zürich, Basel, Frankfurt, Stuttgart, Münich and plenty of other places.
For the inauguration of the TGV Est, it was completely renovated, and anybody who only knew the "old" Gare de l'Est needs to give it another look.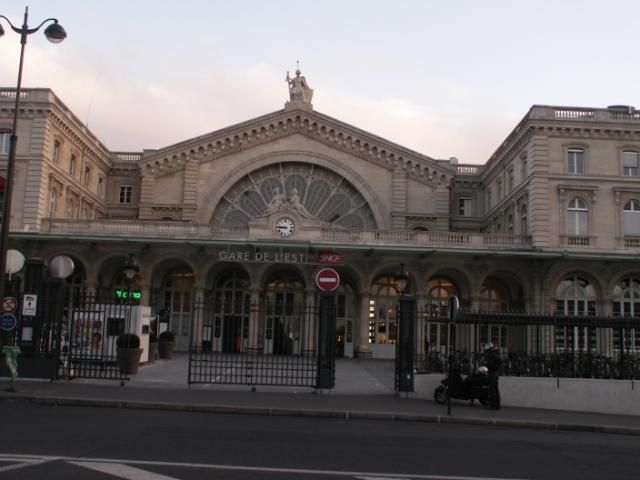 For people who want to stay in the area, there are just as many hotels as around Gare du Nord, but the two main establishments are the Holiday Inn directly across from the station and the Best Western Paris Est which is actually inside the station building.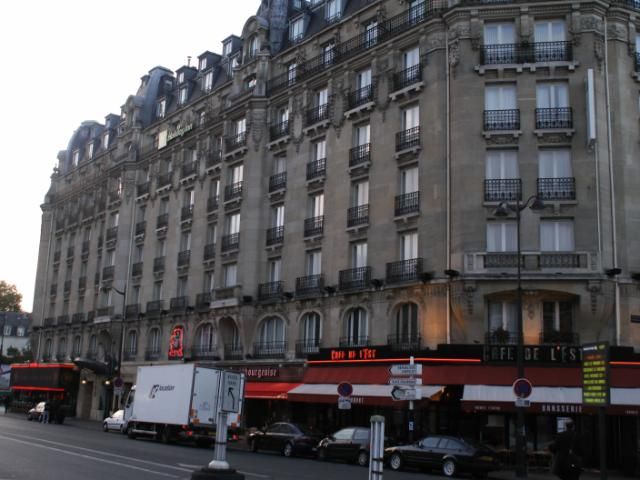 This is the Holiday Inn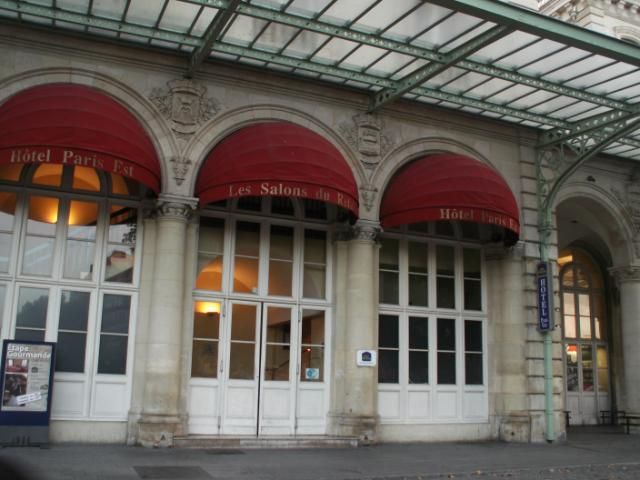 This is the Best Western
The taxi stand is directly in front of the station.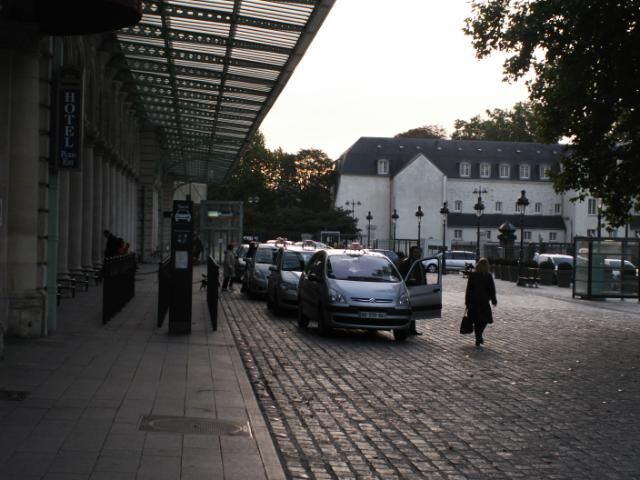 Here is the scene directly across from Gare de l'Est, for those who say it is scary and unsafe.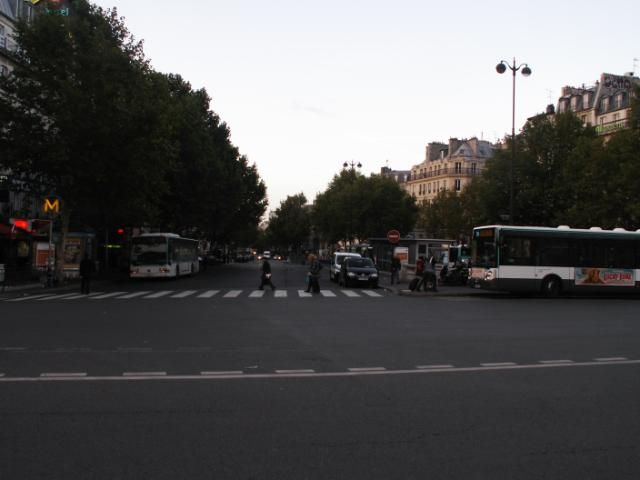 Before you enter, there is an interactive screen for disabled persons who wish to be assisted.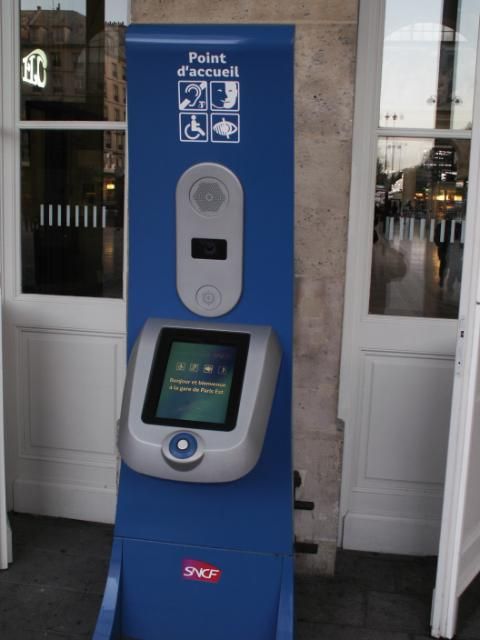 The main line entrance is on the left and looks like this when you walk in.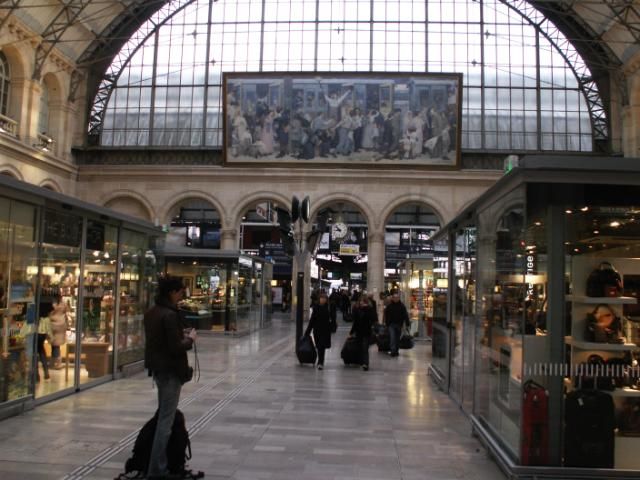 There is a new 'Flo Brasserie' inside the station as you enter.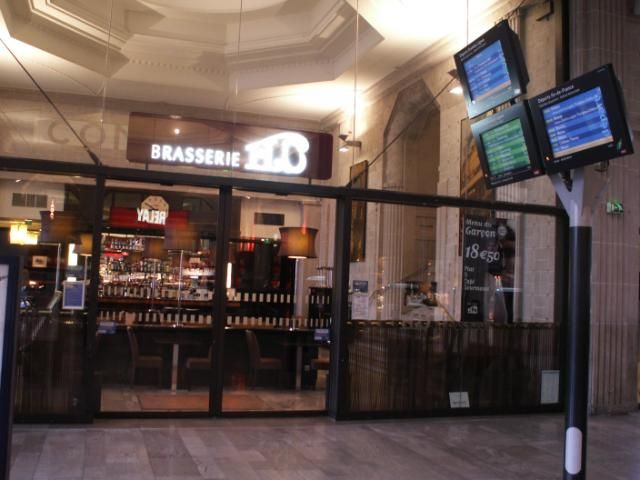 Screens show all of the upcoming trains, blue for departures and green for arrivals.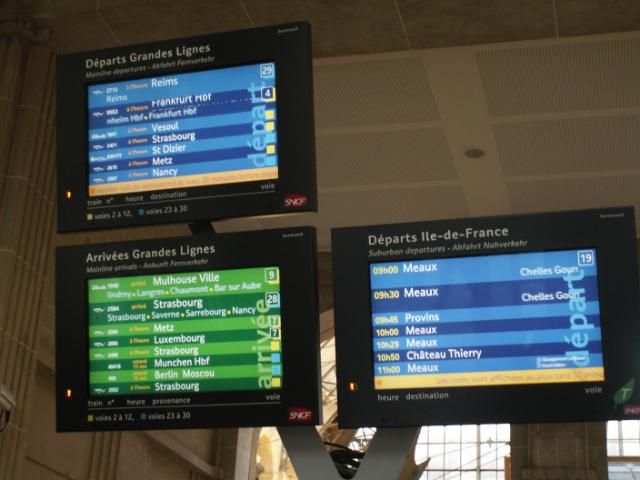 This picture of a convenient ATM would be of no interest, if taking the photo had not caused me to be surrounded by security guards who tried to stop me.
"What are you doing?"
"I'm taking a picture of this ATM for a website."
"Do you have authorization for this?"
"The SNCF allows photography of trains and train stations. They have regular photo contests about this. There have been articles about security guards bothering people for no reason when they are taking pictures. Haven't you read them?
"But this is an ATM!"
"So what? There must be at least 10,000 ATM's in Paris without security guards keeping people from taking pictures of them. Are you particularly worried about this one?"
Anyway, I out talked them, because they had not been hired for their debating skills. I was almost hoping that they would take me to see their superior, because it would have been kind of fun, but they seemed to realize that things would not turn to their advantage.
They walked away and I continued my photos.
There are plenty of the traditional yellow ticket machines, but people who need to go to the ticket office will also find it in this hall.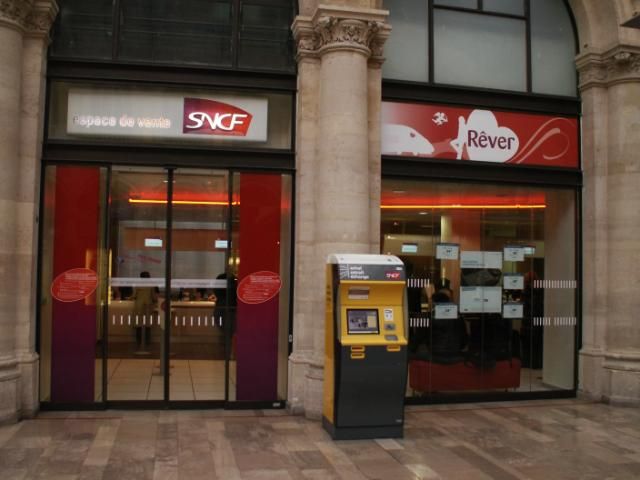 (to be continued)