Post by Deleted on Jan 18, 2010 17:24:02 GMT
When I first found myself outside of the United States, I was often confronted with extreme misconceptions of the country. To many people, the United States consists of the amazing visions of the cities -- obviously New York, Los Angeles, San Francisco, Chicago, with some of the quirks of places like Las Vegas and also the ever popular Seattle, which is used so often in movies and TV shows to show a genteel, attractive and highly civilized corner of the nation. To other people, the United States is seen as the hyper-violent underbellies of many of these same cities, poverty, drugs and lots of shady characters. And then a lot of people ignore these extremes and feel that the Steven Spielberg suburbs, the towns of
Happy Days
or any of the other traditional sitcoms, are the authentic American way of life, completely balanced and obviously the way that ordinary real Americans live. The cars are standard (but very big), the houses are standard (but very big), the refrigerators are gigantic and overloaded, there is nothing lacking in any room of the house.
If only that were true! Growing up in the Deep South, that wasn't really what I saw. I was fortunate to live in an area with a veneer of extreme wealth, so there was a certain infrastructure that went with that -- nice hotels, nice restaurants, nice shopping malls -- but most of us were living in ordinary to lowly houses a certain distance from the wealth. We could admire the nice things, but if you just went 5 miles inland, it was a completely different world.
So anyway, on my last full day in Georgia, I decided that I absolutely had to leave the main roads and do some time on the back roads where quite a few people still live and never see any of this other pretty stuff except by watching television. There are thousands of other places identical to this all over the United States (but with perhaps a preference for the Deep South anyway).
Somewhere between Savannah and Macon, Georgia, this is what I saw. First of all, where do people like this work? I came across this place, which enveloped the entire region with a strange chemical stench.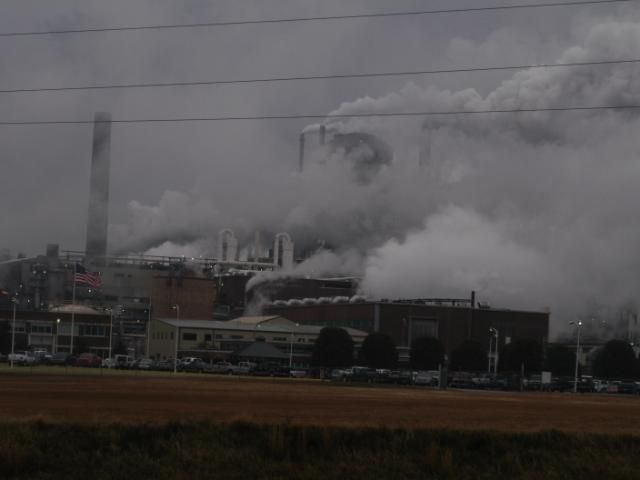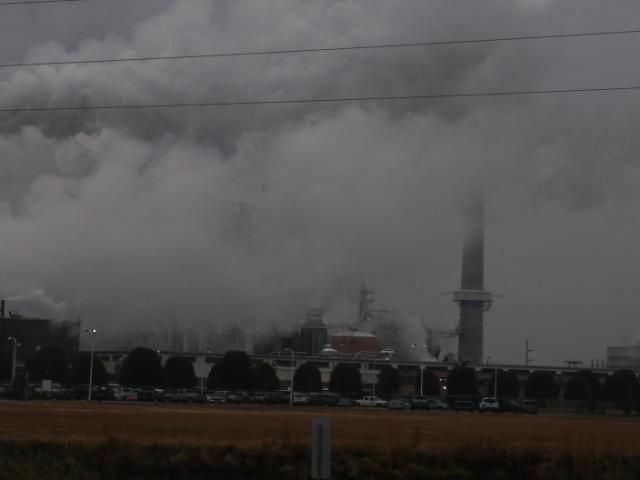 I was unable to determine what comes out of this factory, but I don't think it is anything that the Kyoto agreement or the Copenhagen conference would approve of.
Just a few miles farther along, I found the town that corresponded to my vision of 'abandoned America' -- a place where people still live, but which has been destroyed by the big box stores 30 minutes away, coupled with quite a few other factors.
I determined that I was in Hawkinsville, Georgia. I don't know where it is, other than the fact that it was on US341 that I was following. I was on the main street of the city, and I felt a compulsion to stop and take out my camera.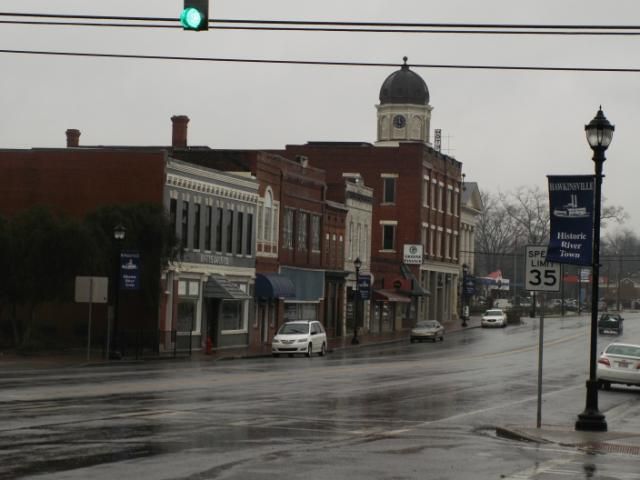 Where was I? What was nearby? The signs didn't really help.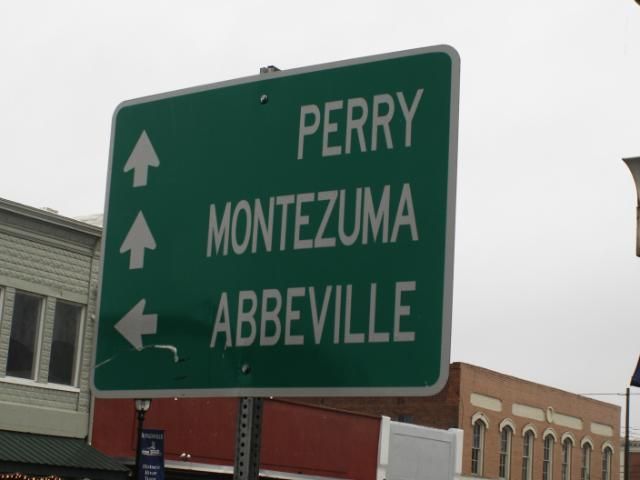 Historic river town? I confess that I never saw the river, but I didn't go looking for it either. It was pouring rain, so I figured that I would just take a look at where I was.
I think that one of the most shocking things to me (maybe because I live in Paris?) was how it was possible to not have any sense of style of aesthetics of any sort. I'm not talking about what the people looked like -- I didn't see any -- I'm talking about what you see in a shop window. Aren't the displays in shop windows supposed to make you want to buy something or see more of what is inside?
I present you the shop windows of the main street of Hawkinsville.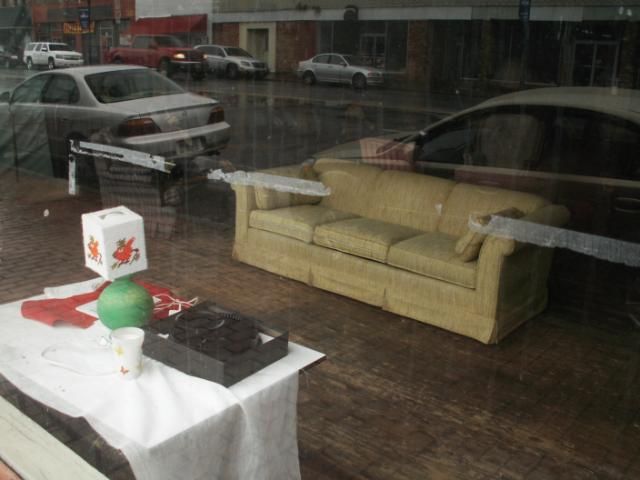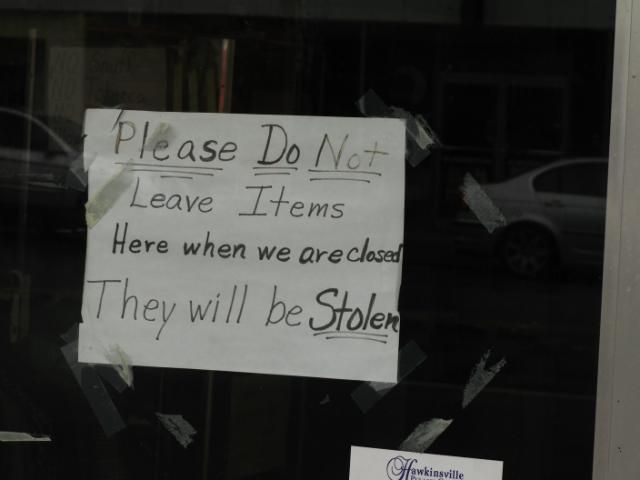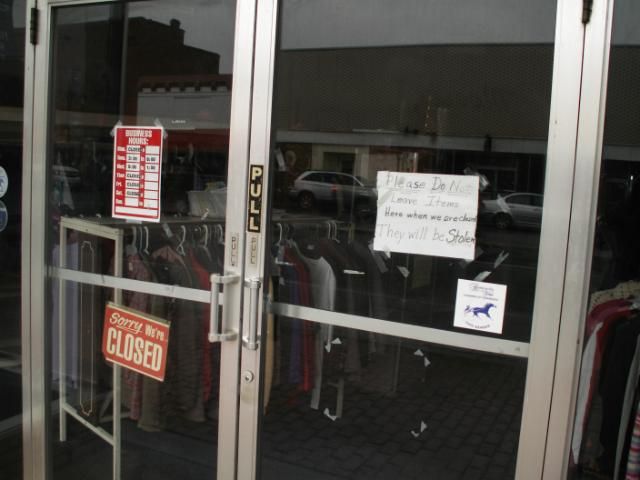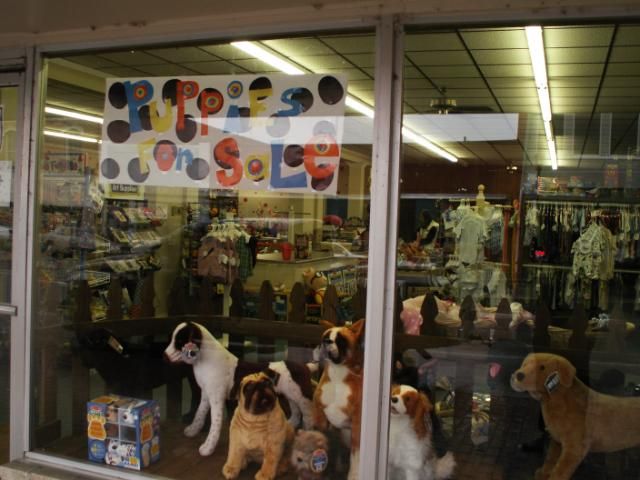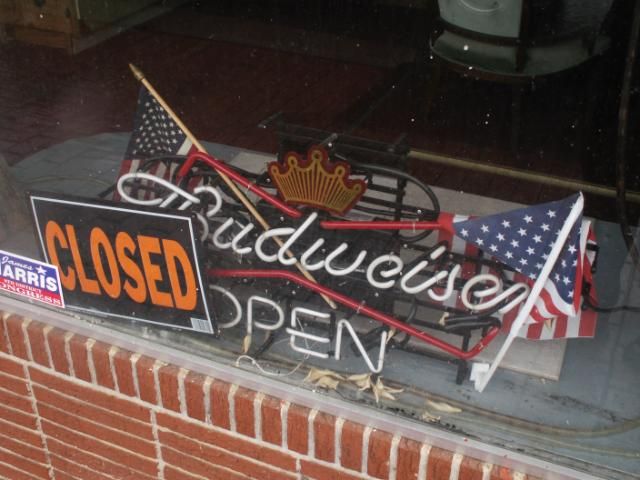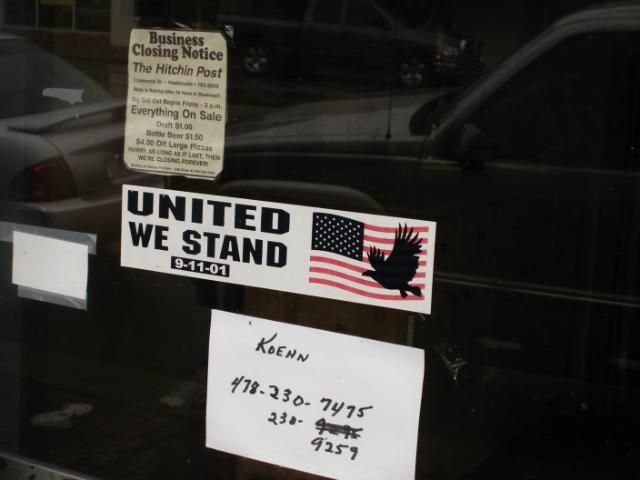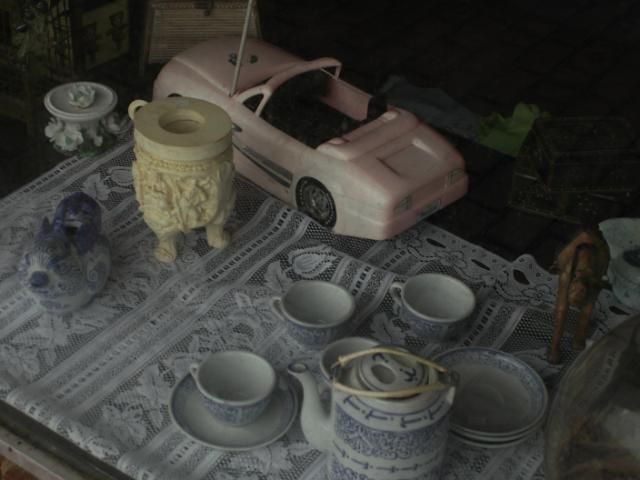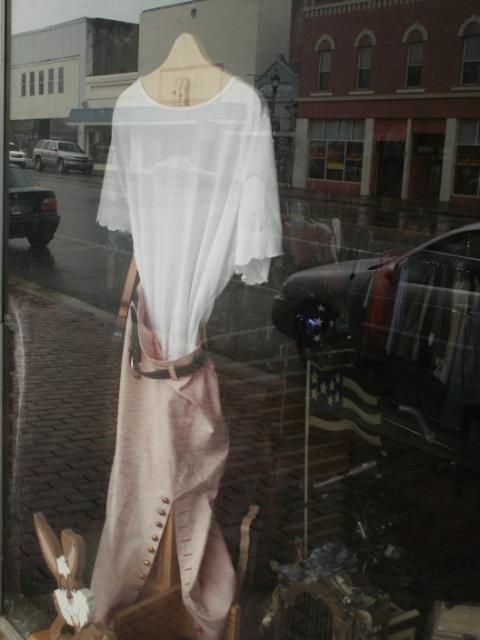 I confess that I fell in love with a place called "Kim's Place" which held many promises for the future.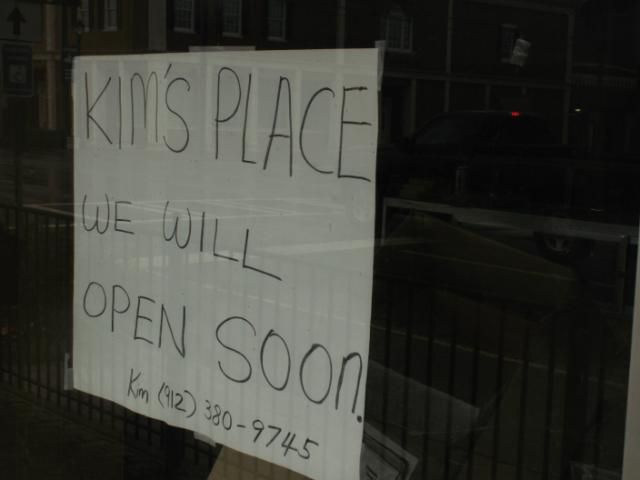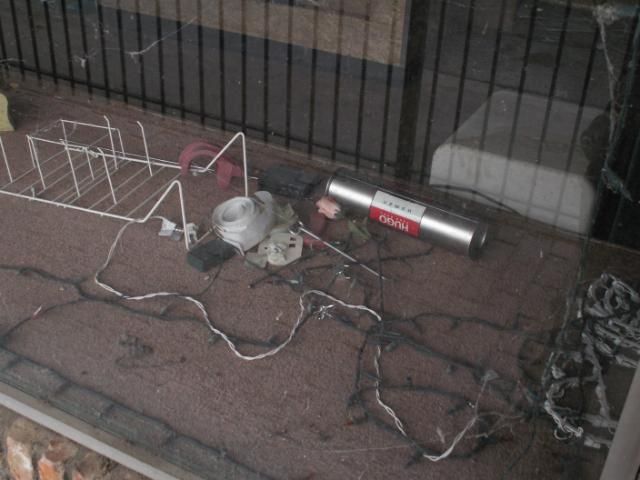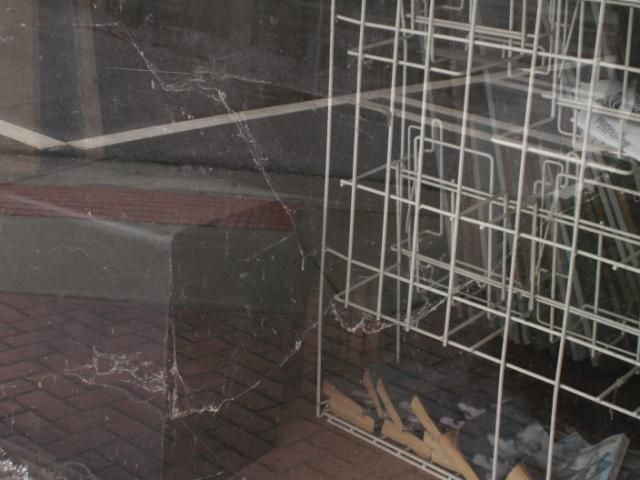 It was on a prime retail corner of the town, and I'm sure that the excitement is building.
Two barber shops were awaiting customers. Both were indeed open, perhaps because one also seemed to double as a box storage depot.
I suppose that you have to be a member of the community to understand this tasteful commemoration of someone.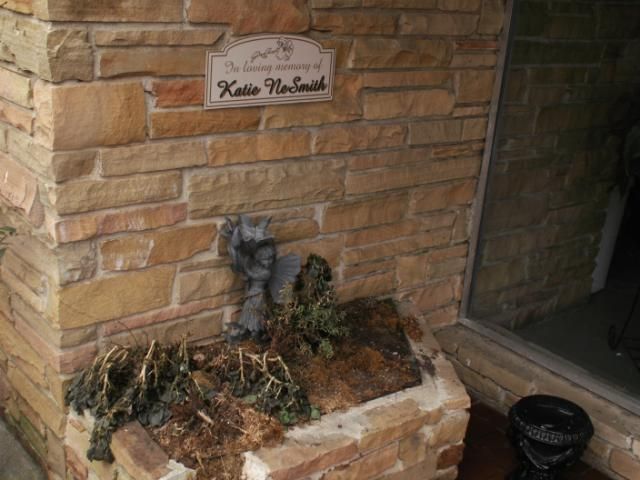 Here are a few other views of the business district.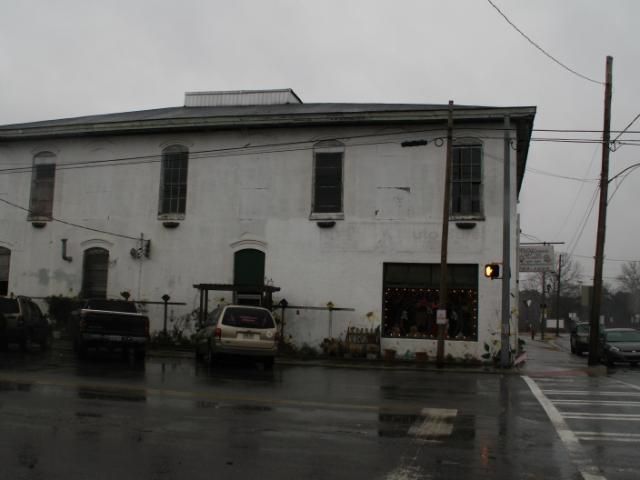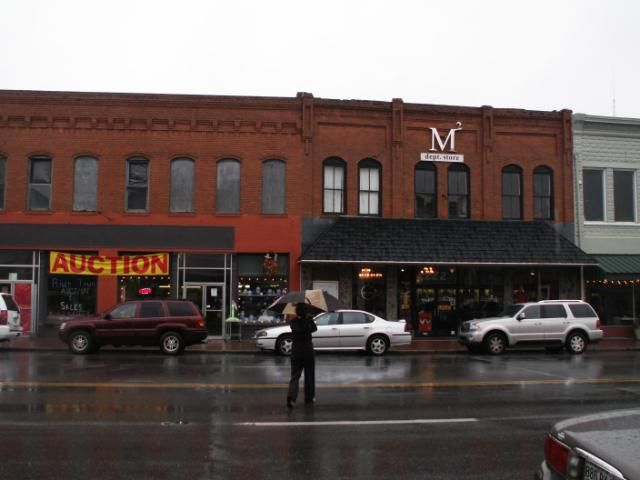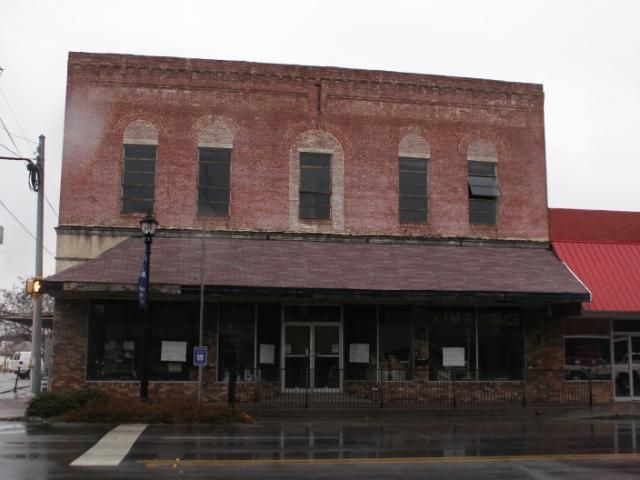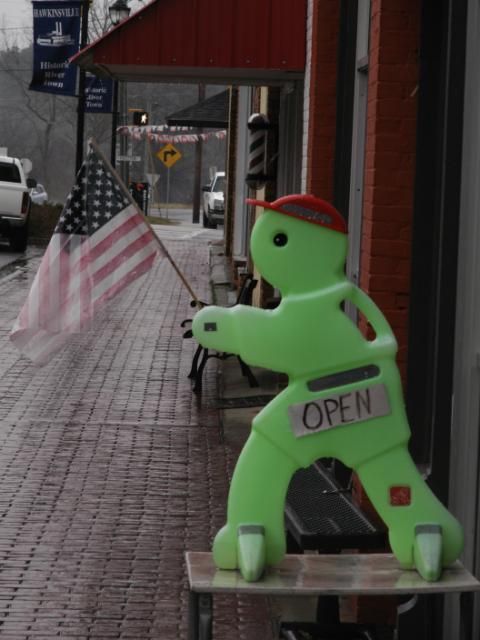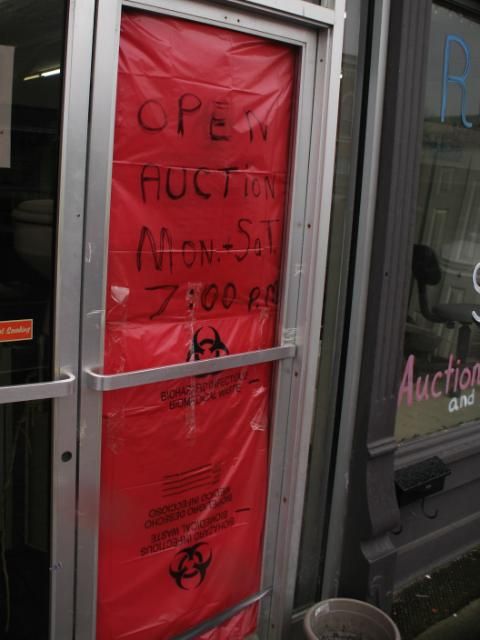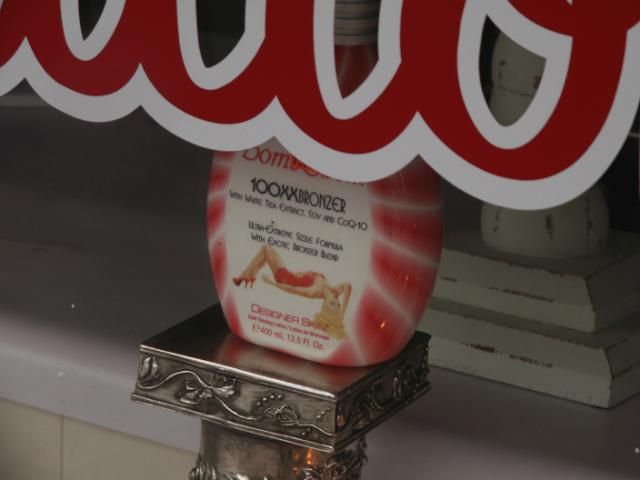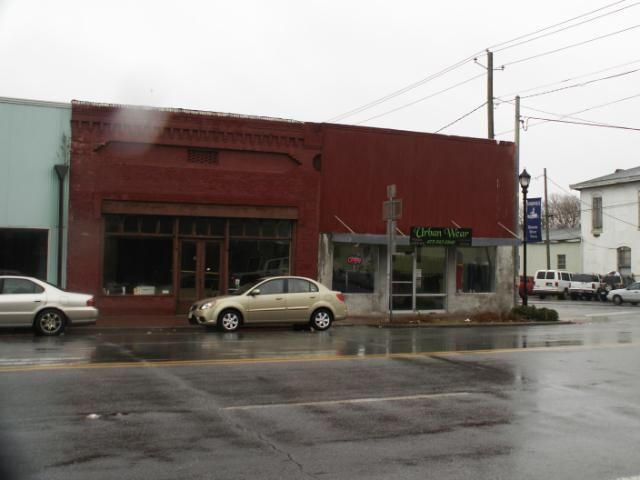 Hey, that's my rental car!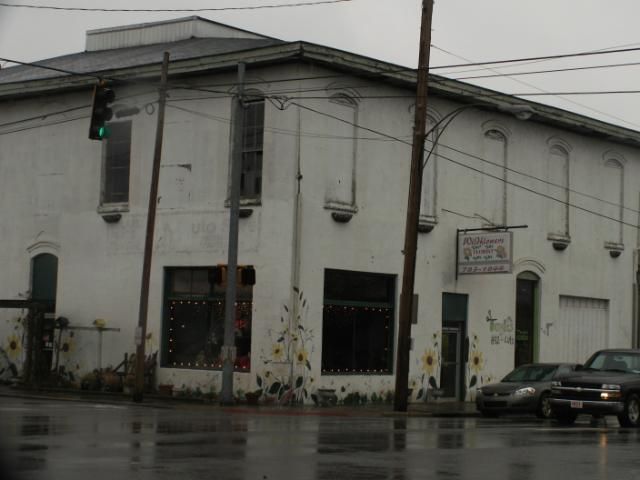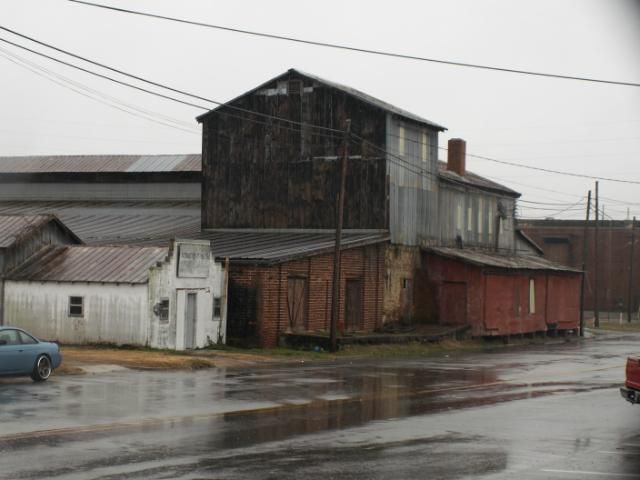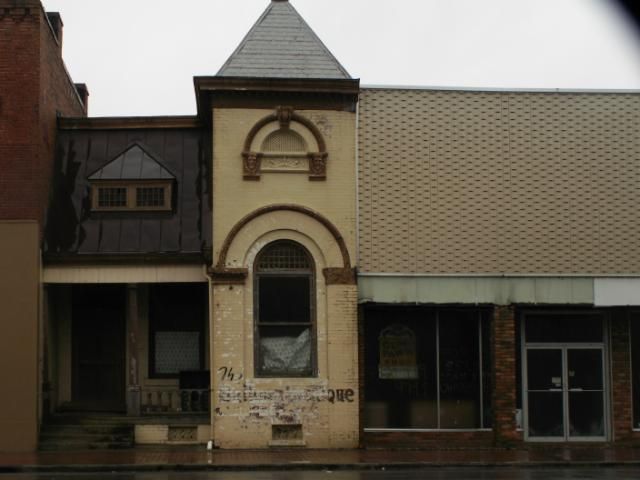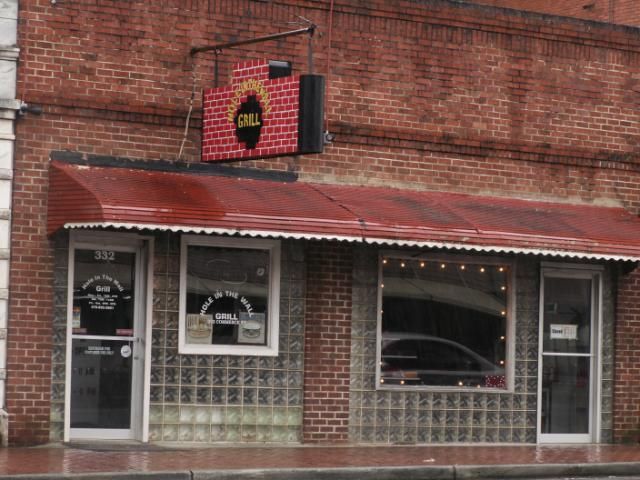 I believe that one should never exploit all of the delights of a city on the first visit, in order to make sure that there is something to see on a future visit. And this is absolutely what I want to see the next time I go there, assuming that it has not become an empty storefront.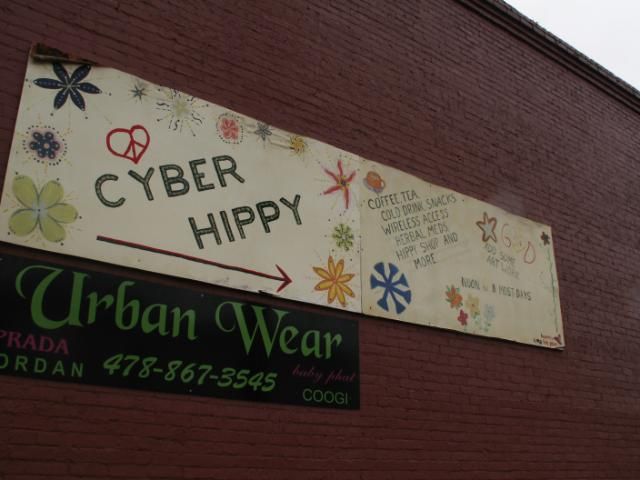 I then continued on to more traditional interpretations of American life. I absolutely do not want anybody to think that I am making fun of towns like this. I simply think that there is too much denial of their existence on the part of numerous people. This is a major part of America to me, as embarrassing as it may be when you want to present an attractive side to life.
Lots of people live in these places and find it completely normal. And there are lots of other countries where this is true as well.