Post by Deleted on Mar 5, 2009 20:49:19 GMT
Emmanuelle and I travelled together on several occasions, because we shared a love of Asia not shared by certain friends of the moment.
Our Cambodian plans started in Paris, at an excellent Thai hole-in-the-wall at the top end of rue de Belleville. The owner told us that we must absolutely stay at his sister's hotel in Phnom Penh. Why not?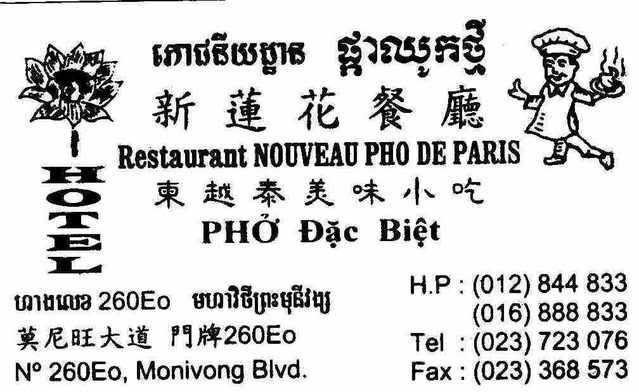 As you can see from the card, the place was run by ethnic Vietnamese, not the most popular group in Cambodia, even though they are tolerated, Vietnam being a much more powerful country than Cambodia.
The sister received us well, perhaps too well, because we could never eat in peace at the restaurant -- she wanted to use her knowledge of French with us. We were the only Occidentals using the hotel, but quite a few expats would come to eat during the day. This reassured us for some reason.
Anyway, it was time to leave for Sihanoukville on the bus.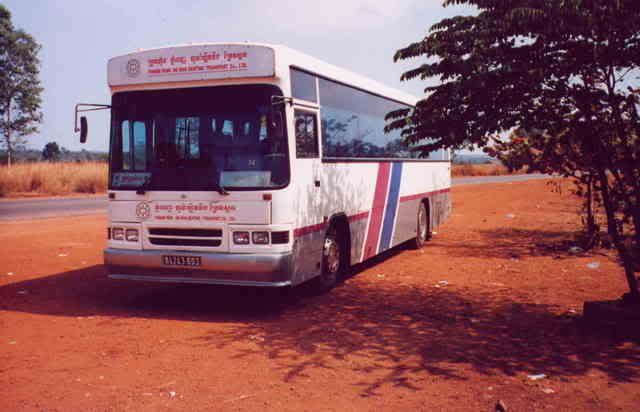 At that time, Phnom Penh to Sihanoukville was just about the only well maintained road in the country, so the trip was a snap.
We had heard about Chez Mari-Yan on Colline Météo (Weather Station Hill), so that's where we went. It was run by a charming Franco-Cambodian couple.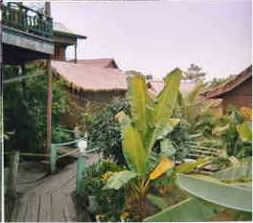 ........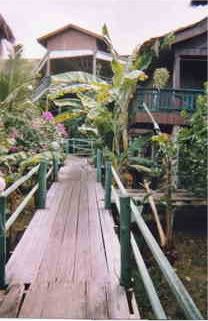 It was about 20 bungalows on stilts, connected by elevated walkways. This was our bungalow.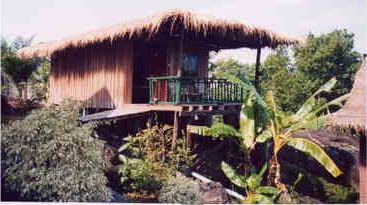 Such a place was paradise to both of us. Chez Mari-Yan had a simple restaurant, but we enjoyed the ambience as well. There's Emmanuelle in the background!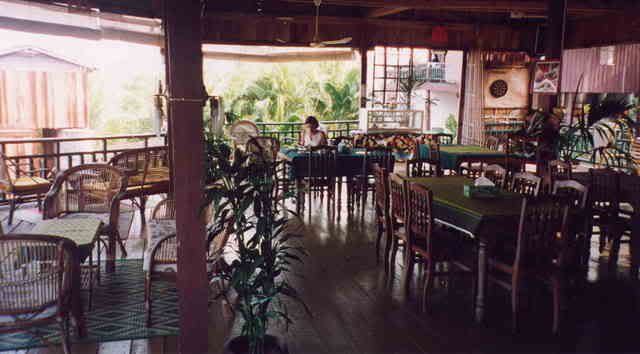 Colline Météo had a few other establishments, but nothing of considerable interest.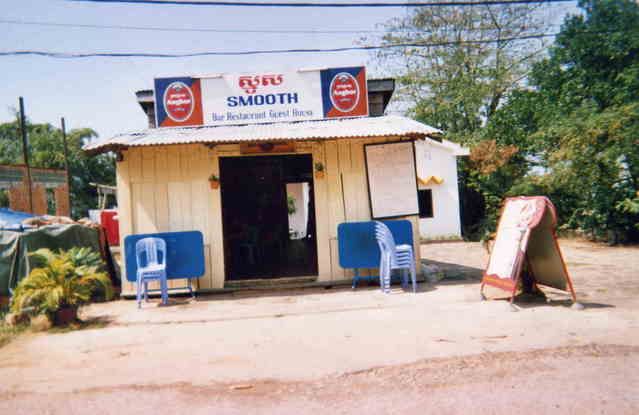 One day, we took an endless walk to Chez Claude, a bar perched on top of a hill. It was huge, but we were the only customers, along with Claude's mother who was visiting from France. The view up there was quite impressive.

Claude's mother was a fascinating and somewhat deranged old woman, perhaps in the first phases of Alzheimer's. She told us that she had spent a lot of her adult life in Indochina, in the French army. She was a paratrooper but the female paratroop brigade had been disbanded because the parachute jumps had damaged their internal organs (according to her). Claude had been born in Indochina, which explained why he had returned, while the daughter was a hairdresser in the Chinatown of the 13th arrondissement of Paris. Oh, and she wore a military uniform as she told us this.
We visited the beach, which was why the city was built in the first place in the early 1960's, just before the Indochinese war. Quite a nice beach, actually.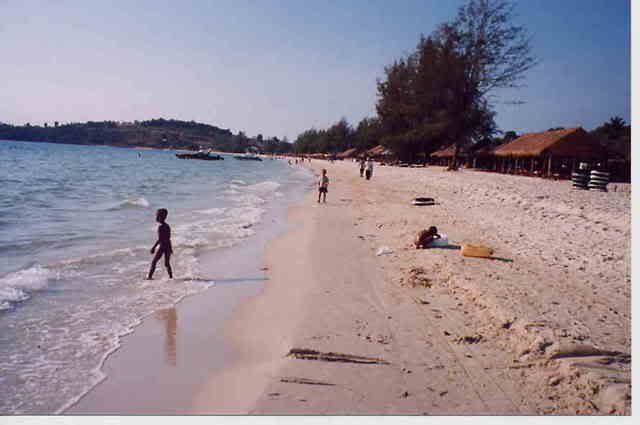 I needed to find the post office due to my send-mail-mania. This was the "former" central post office. The whole building was abandoned except for one small room with two people listening to the radio. Did they have stamps? "No, but we'll get them. Pay this amount" (Wasn't this supposed to be the post office, the place where they have stamps?) I more or less kissed my postcards and letters goodbye, but they actually all arrived in due time. I remain amazed to this day.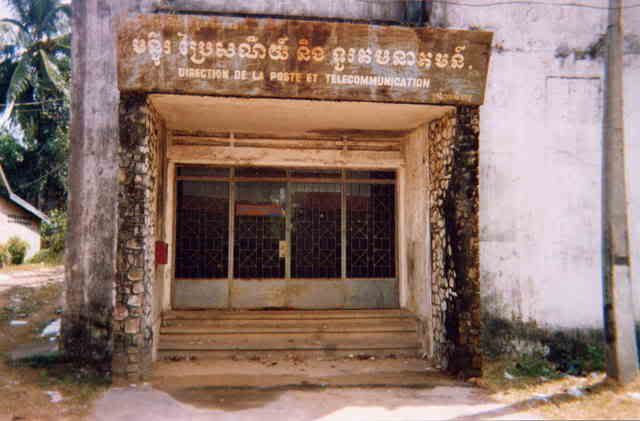 Too soon (because I had miscalculated my schedule), we had to leave Sihanoukville on the boat to Thailand (I don't think that Emmanuelle has forgiven me). Now there is apparently a bridge and you can take the road, but back then you had to go out to sea and then into an inlet in Thailand.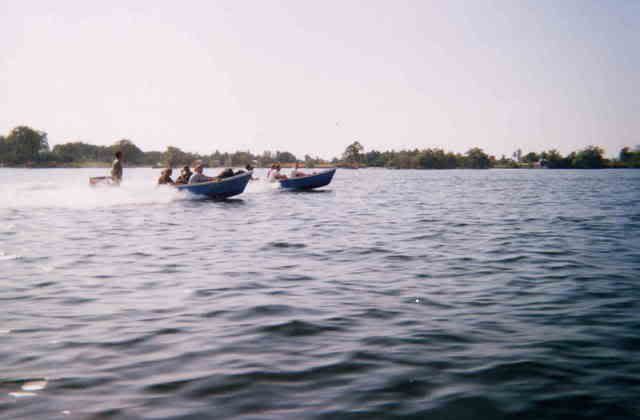 Thailand was so normal and standardized again. Oh how I long to return to wild and unpredictable Sihanoukville.