Post by Deleted on Oct 4, 2009 18:22:29 GMT
Yesterday, I went for a walk in the woods in the back. There have been an unusually high amount of bear sighting in and around the village, and a few days ago I found some bear droppings right in my back yard. Not so unusual really, a neighbor saw a bear behind the house last year, but I missed seeing it at the time. We have had an access of rain this summer, which has ruined the wild berries that the bears like to eat, so this year they have been eating more apples then usual. There are many apple trees in this area, and some on our acreage too. The bears have now nearly eaten all the apples out there, only a very few remain. The trees aren't maintained anymore, probably once, long ago, they were, but now they are left to grow wild. So, it's getting towards hibernation time, and the bears have to eat like crazy to gain the weight they need in order to hibernate for the winter. Here are some photos I took yesterday, as I tried to track down the bears.
Firstly this is the kind of bear I am looking for, a black bear.(this on not from my collection):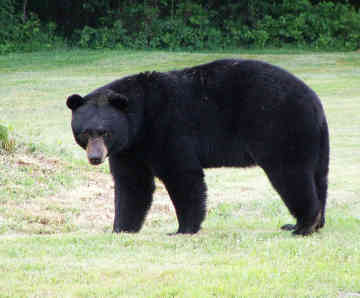 The photos I took yesterday:
Bear droppings in my garden. The previous day, I had cleaned up three times the amount of this one, but the next day, there it was again:
Further down the trail, more droppings, just a fraction of the amount out there right now, (hard not to step on them):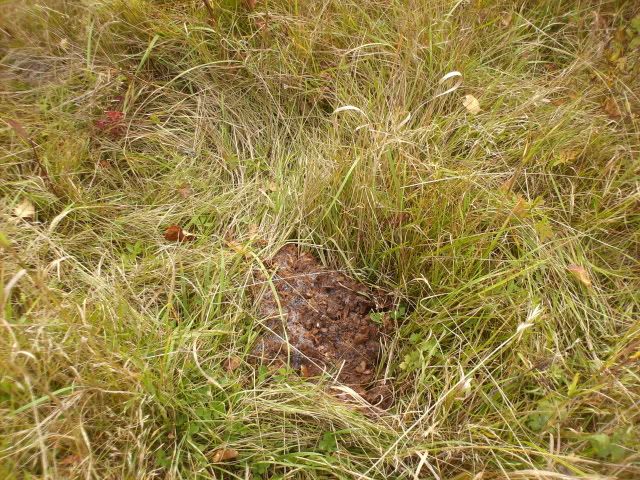 As you can see the bear didn't step on this particular ants nest, but went around it, not sure why, as he/she had squished down many others along the way: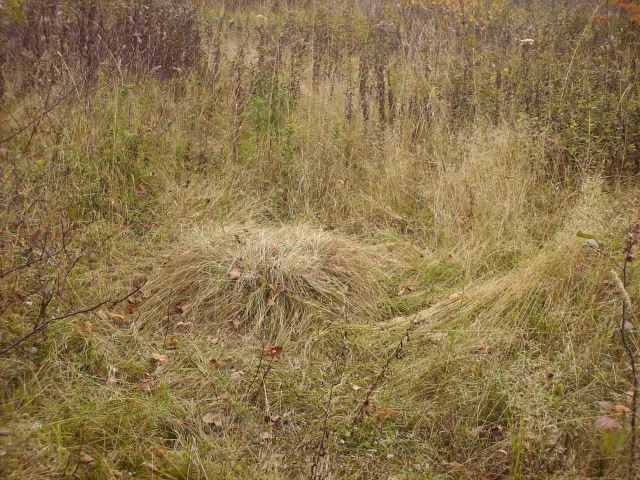 The path the bear had taken, complete with droppings along the way:
A large flattened down grass section, here he must have had a rest. This was about 8 feet in length: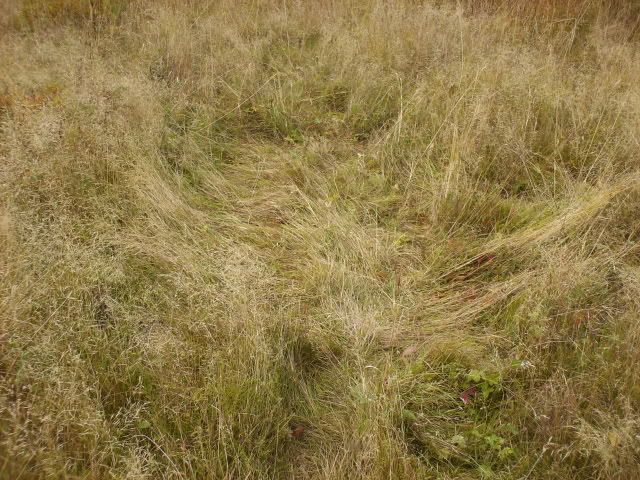 I put some bait out. ( of fruit and veg), for the bears in my garden last night, but it rained a lot and they didn't make an appearance. Will keep you posted if I do see one and will ofcourse post the pics on here.