Post by Deleted on Feb 14, 2010 11:06:23 GMT
Yesterday, I decided to hit the road and see part of the Dunkerque carnival for myself. Dunkerque is one of the cities of French Flanders noted for its devotion to authentic uncommercial carnival culture -- just the local people getting together to have a good time.
Actually, today is the high point of the carnival there, but since I was somewhat unsure of what I would find I thought it would be wiser for me to see a calmer day, since I didn't know my way around town, if parking would be a problem and a few other details like that.
One thing I did do beforehand was to print out the procession route and schedule for the day. Each day is devoted to a different area of town and has its own local carnival procession through its residential neighborhoods. (Today is the big day and night for downtown festivities.)
First I had to get to Dunkerque, which is something like 290 km from Paris.
There was a tiny bit of light snow, but nothing to worry about.
Anyway, I got to Dunkerque before noon, which is what I had planned, even though the parade didn't start before 15:00. I found a place to park and then I checked various maps to see if it was convenient enough for the later activities and also easy to get away if unexpected incidents made me want to leave fast. I have become more cautious about the unknown as years go by.
There really is not much to see in Dunkerque, since it was bombed to bits by just about everybody during the war. I did notice that there was a municipal expo somewhere called "The Reconstruction of Dunkerque 1949-2009." What struck me was thinking that the war ended in 1945, so the city just lay in a heap of rubble for 4 years before they started picking up the pieces and trying to put some of them back together.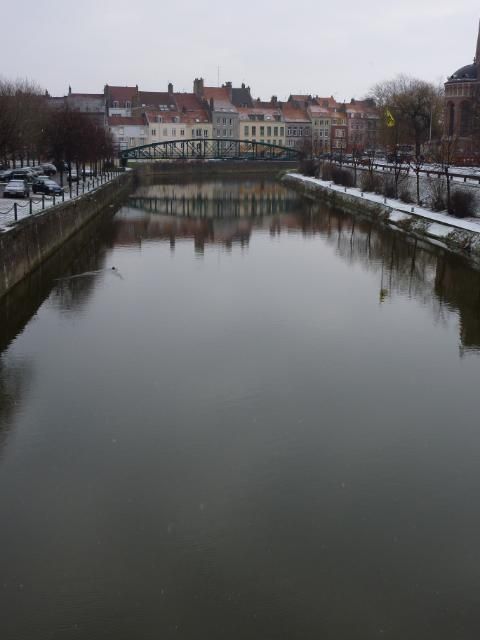 one of the many canals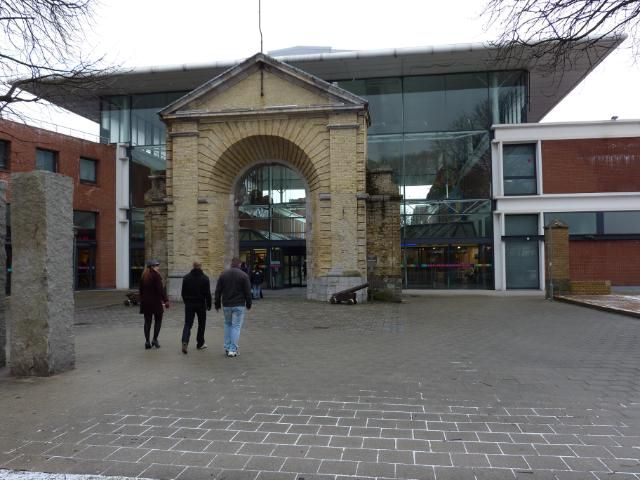 a shopping mall that retained one vestige of the previous building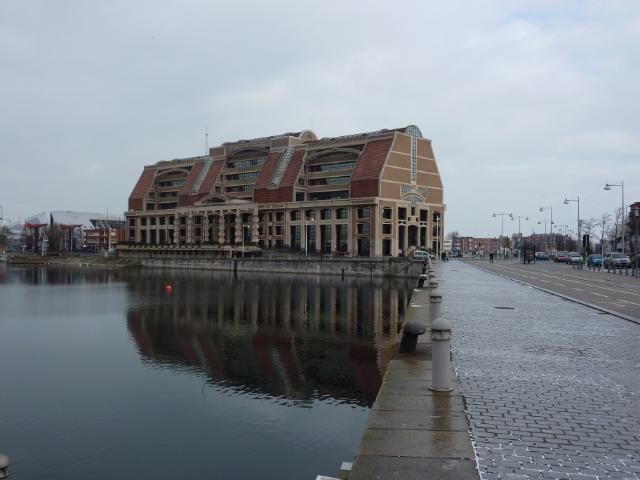 a municipal office building (I don't know what it used to be)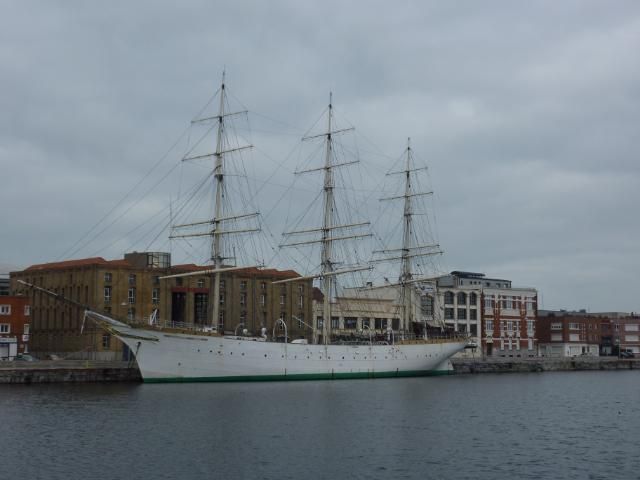 a ship in front of the port museum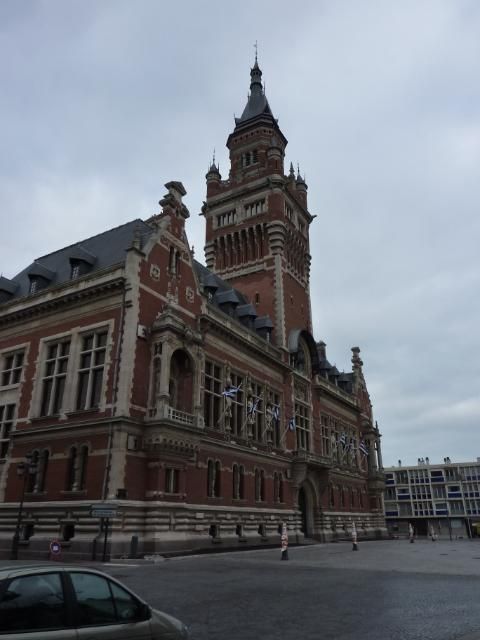 the city hall
(end of part one)