Post by bixaorellana on Jul 7, 2009 4:07:25 GMT
Here is a situation that began just after I moved into my present house (mid April).
This area is a couple of streets over to the east of my street. It was completely empty when I moved in. However on three consecutive Sundays in April, something strange took place.
The first Sunday the area was full of people. They mostly seemed to be spread out and in groups as though they were picnicking.
The second Sunday, they were lined up in front of an impromptu kiosk. I asked a little boy what was going on, & he said they were apportioning land.
The third Sunday was a beehive of activity, as people worked furiously to clear plots of land and delineate them with posts. The activity continued over the next few days, as sketchy buildings were erected on the land.
The people are all squatters, or
paracaidistas
-- "parachutists", as they're known here. There are entire sections of Oaxaca that began as squatter settlements. My landlord says they will not be allowed to stay there, that one day the govt. will come and clear them off. The lady who runs the store close to my house pointed out that the squatters are taking something that doesn't belong to them.
The squatter area is two very long streets, with empty land on one long side, and a large plowed area on the other.
Here's my usual approach to the area, coming from the more populated section west of it. You can see there's no electricity. It's a tidy little yard with ornamental plants in front of the tin shack.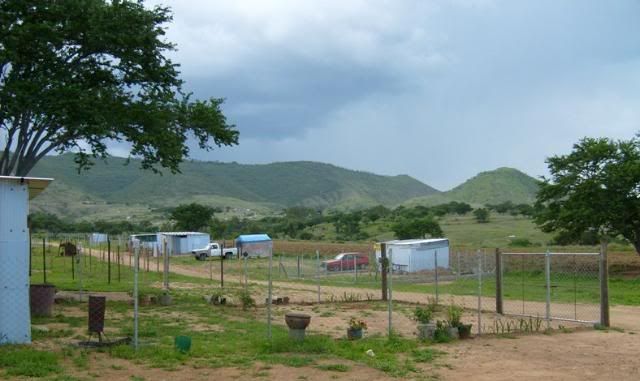 Right behind the previous homestead, with a more rustic fence: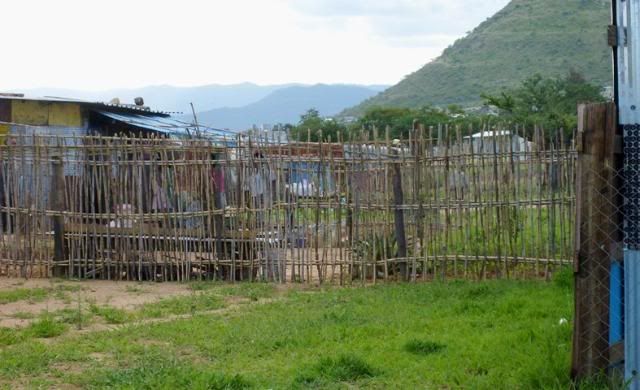 Main Street in Squatterville: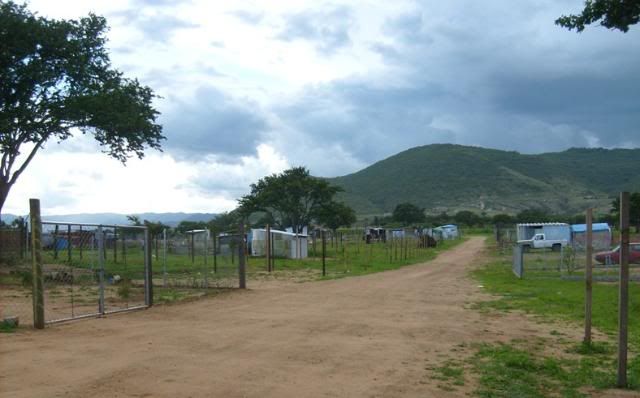 I don't know if people are putting up shelters because they need a dwelling, or if there is some kind of law that allows them to claim the land if they occupy it. All of the plots have posts around them, but not all have a fence or a building. Tarps create a very minimal "building".
Under construction, and butting up to the house on the next lot: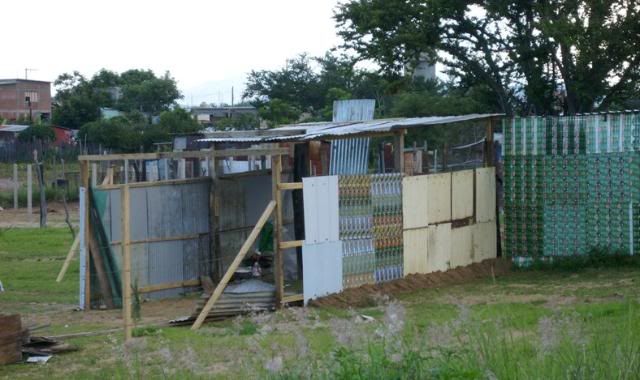 Here is the side of the house whose back we saw in the previous picture. This man put up what you see and started planting right away.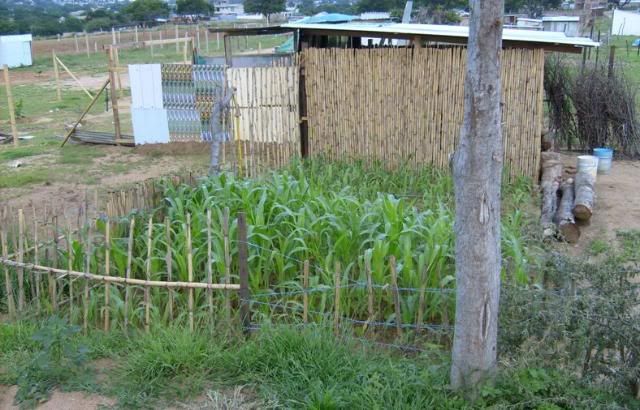 The front yard of the that house, with trash fire on other side of fence. My house is just on the other side of that square water tower in the middle of the photo.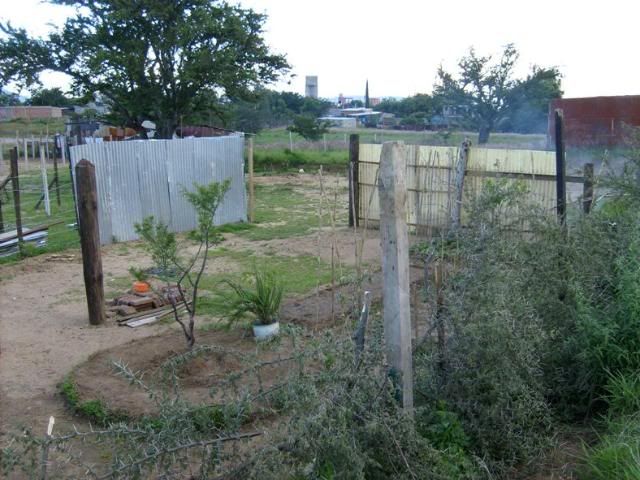 Grinding rural poverty. I'm pretty sure this dwelling was here before the squatter settlement. You can see they're gone for the day, as the door is locked.
Squash and corn plants with more on the way: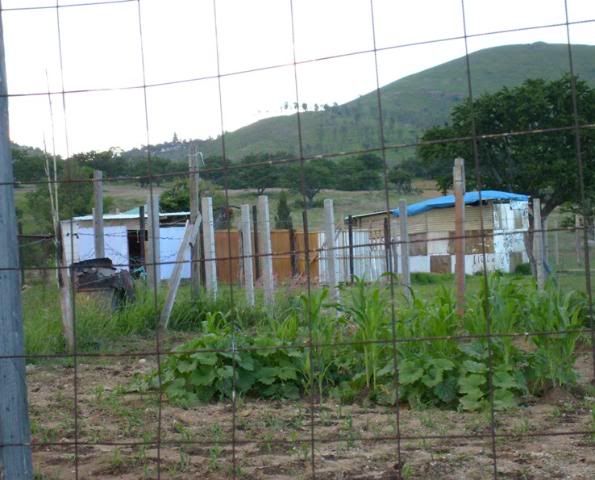 Hard not to think of the old real estate saw, "location, location, location" when looking at the view from the parachuted-upon land.