Post by Deleted on Aug 27, 2009 12:46:20 GMT
In some cities, all of the subway entrances look the same with very few exceptions. This is not at all the case in Paris, with different styles being used over the years. Visitors can become disoriented if they don't immediately recognize the various signs.
However, there are three styles that are much more common than the others. The original metro entrances were designed by Hector Guimard in his inimitable vegetal art nouveau style. When I was little, I was absolutely mesmerized by the weird orange lamps. In fact I think I still am.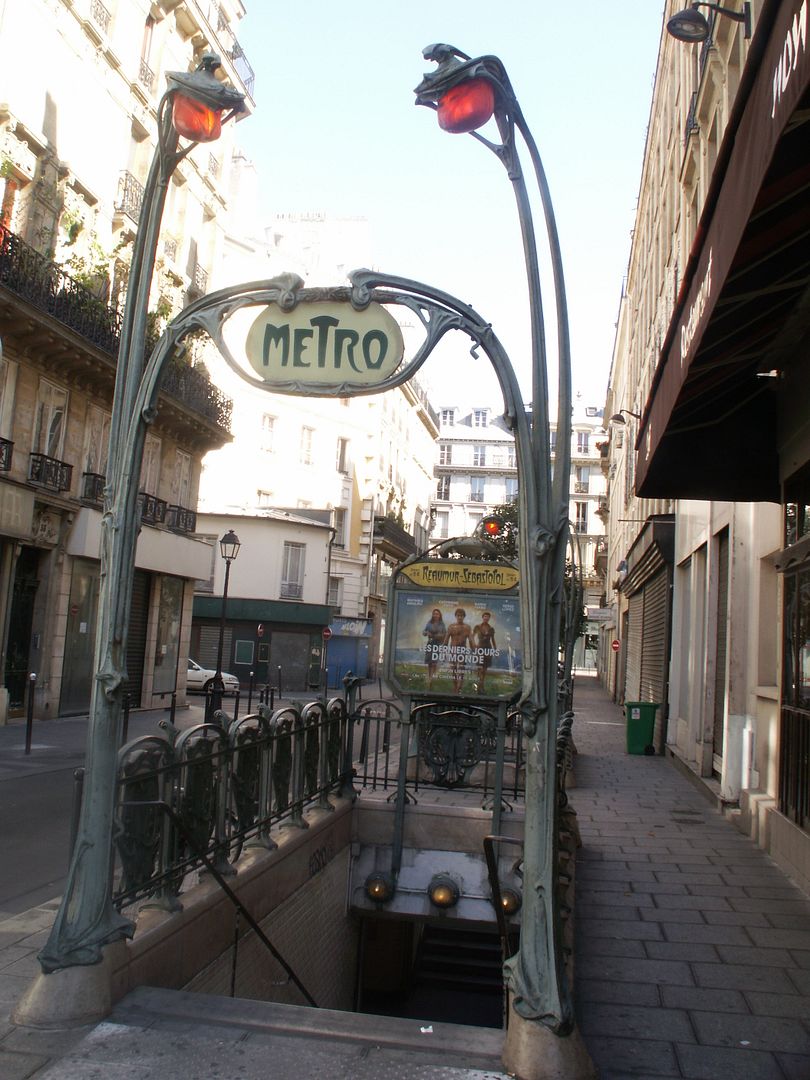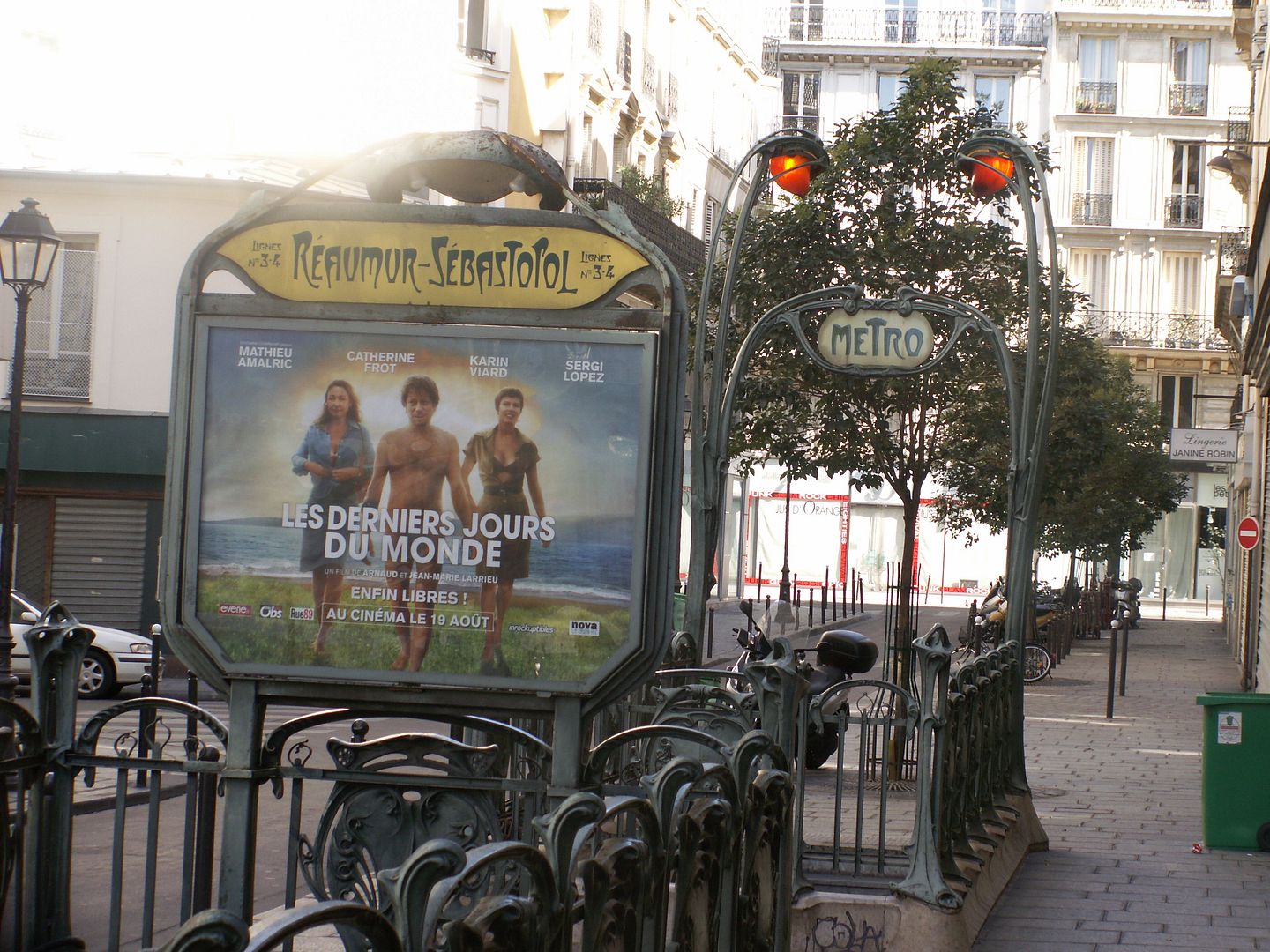 Sometimes there is a simplified version for secondary entrances or exits.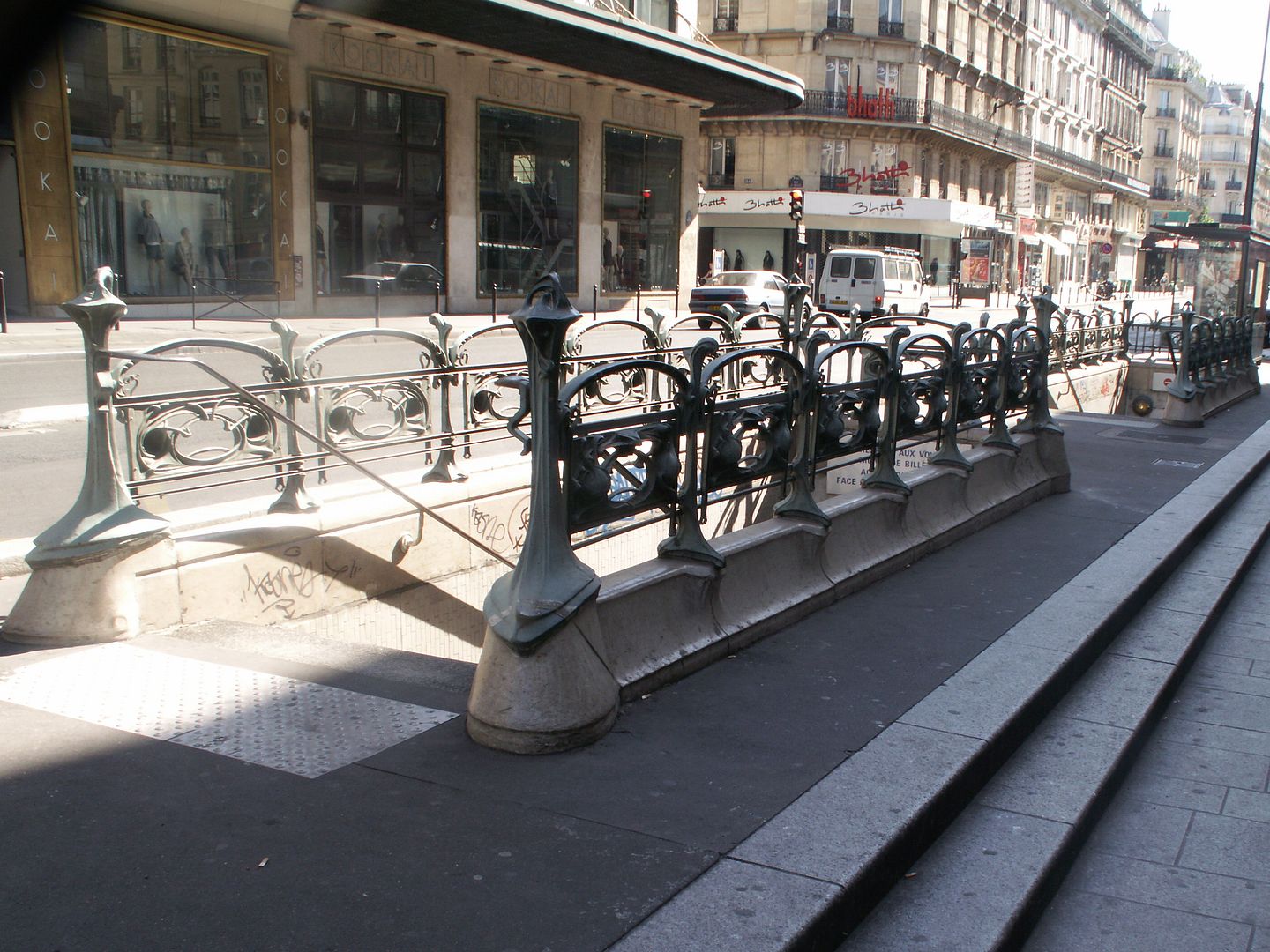 141 of the Guimard entrances were created from 1900 to 1912. 86 of them remain, and they have been protected from destruction since 1978.
Guimard entrances have been installed in subway systems of five cities of the world: Montréal, Lisbon, Moscow, Mexico City and Chicago. The one in Montréal is the only original -- the others are copies.
In 1935, the "Dervaux" entrances began to appear. They were an adaptation of a similar earlier version, but this version is the one that continues to be more commonly seen.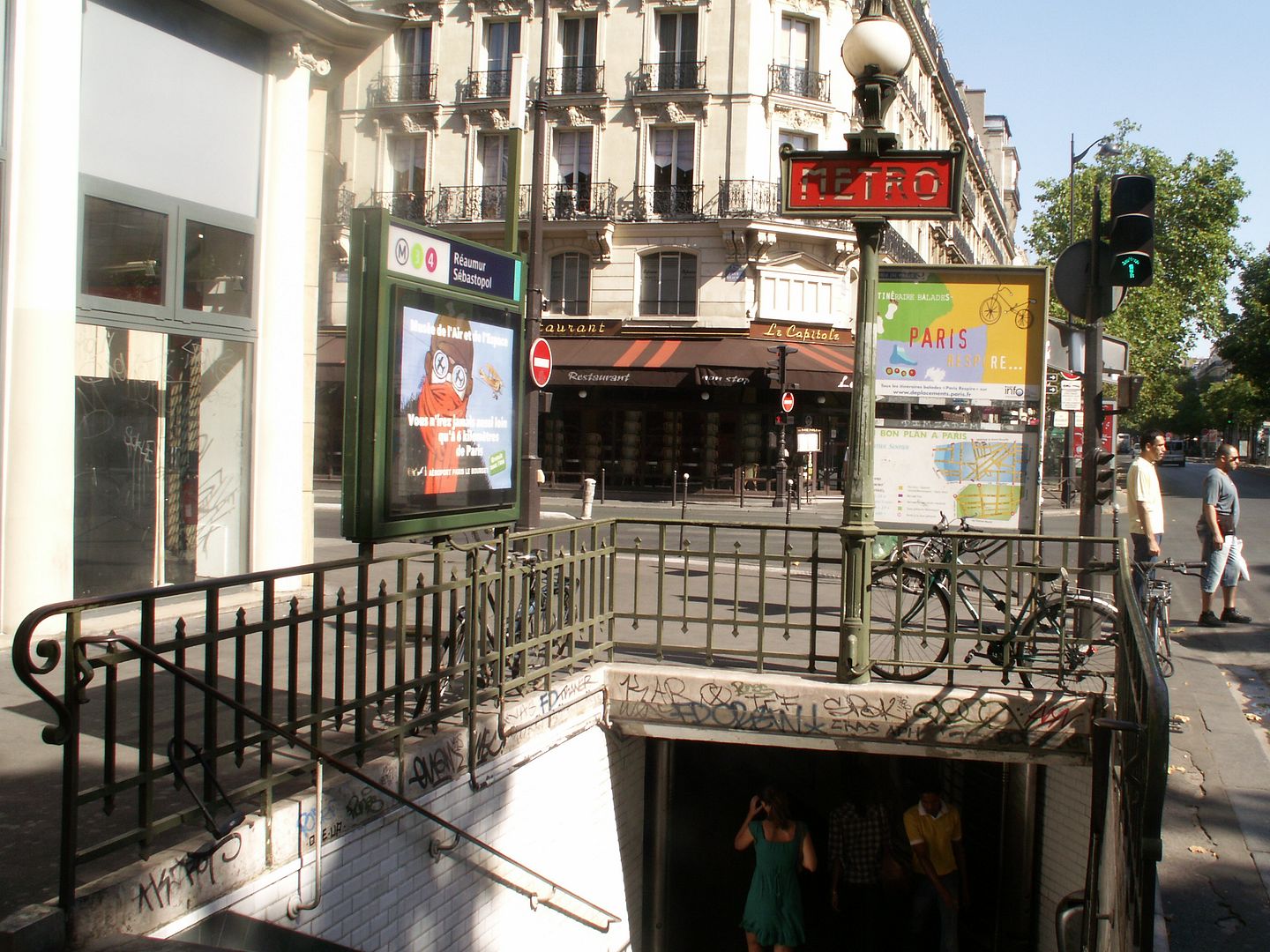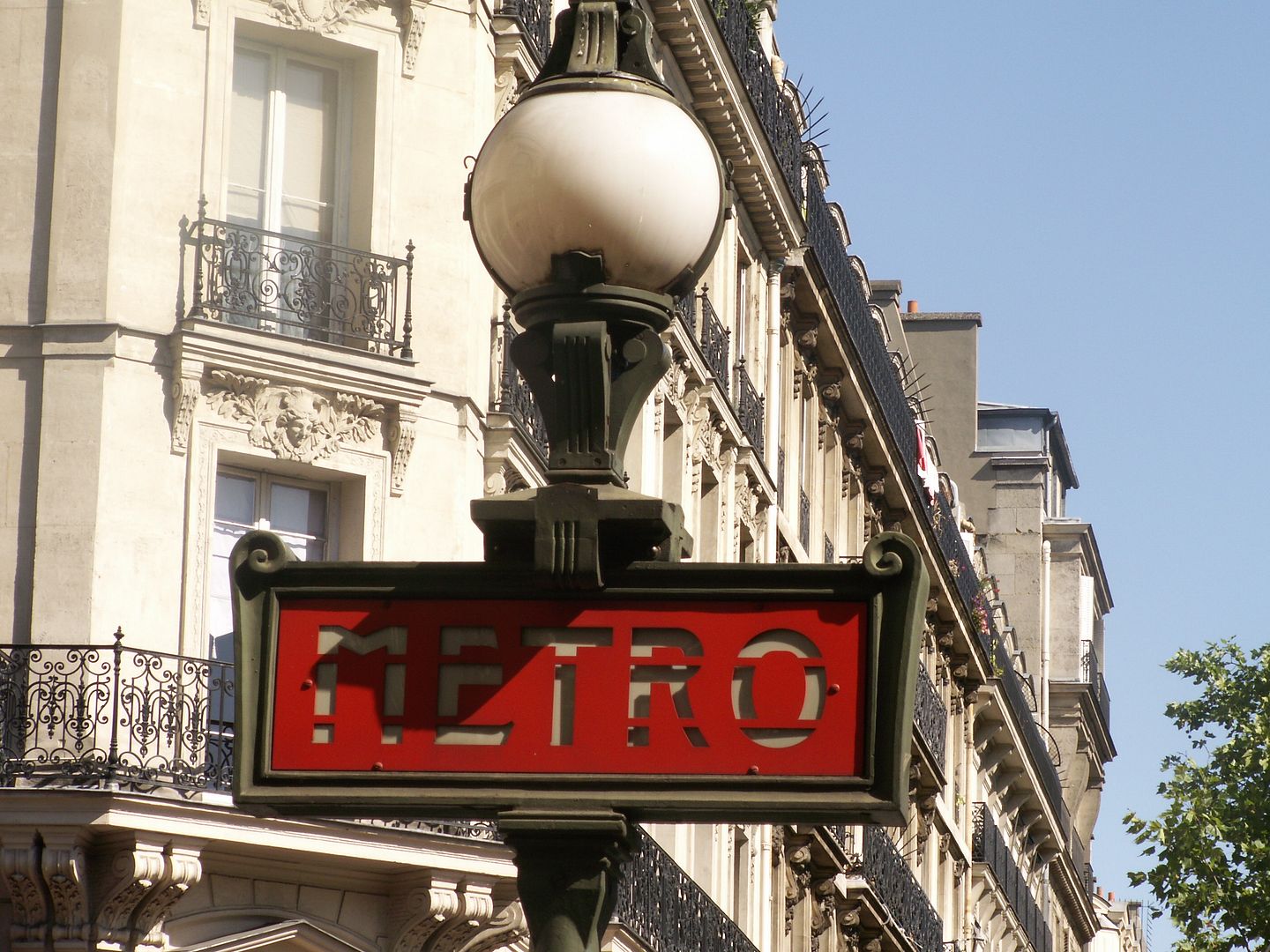 As the century progressed, metro entrances became more utilitarian. One reason that a lot of the Guimard entrances disappeared is because they are difficult to paint, clean or repair. If ever you see one being repainted, you will be astounded by the number of coats of paint of different colors that are used to get that special green hue.
Unfortunately, this is what they thought looked nice and modern starting in 1970.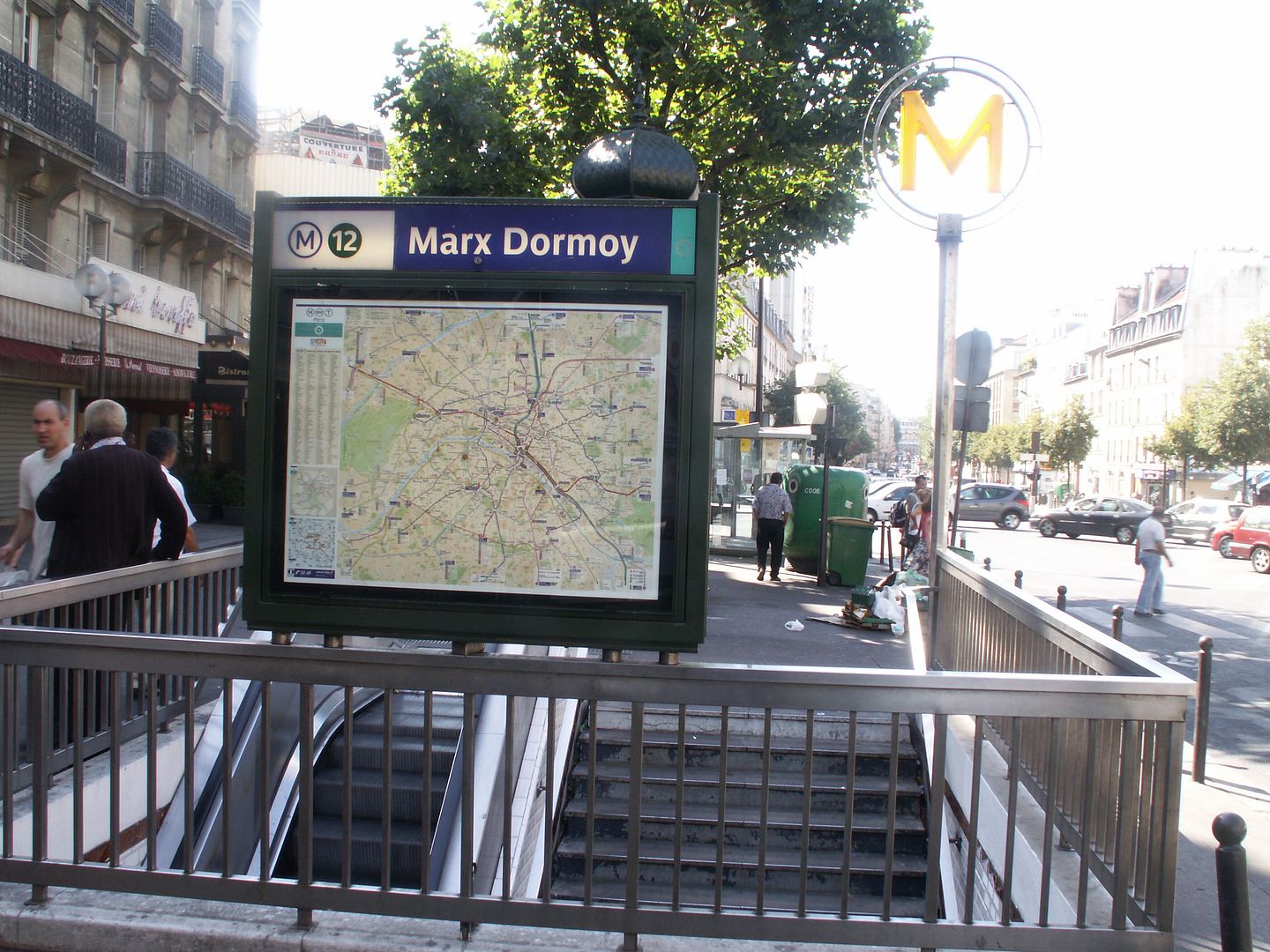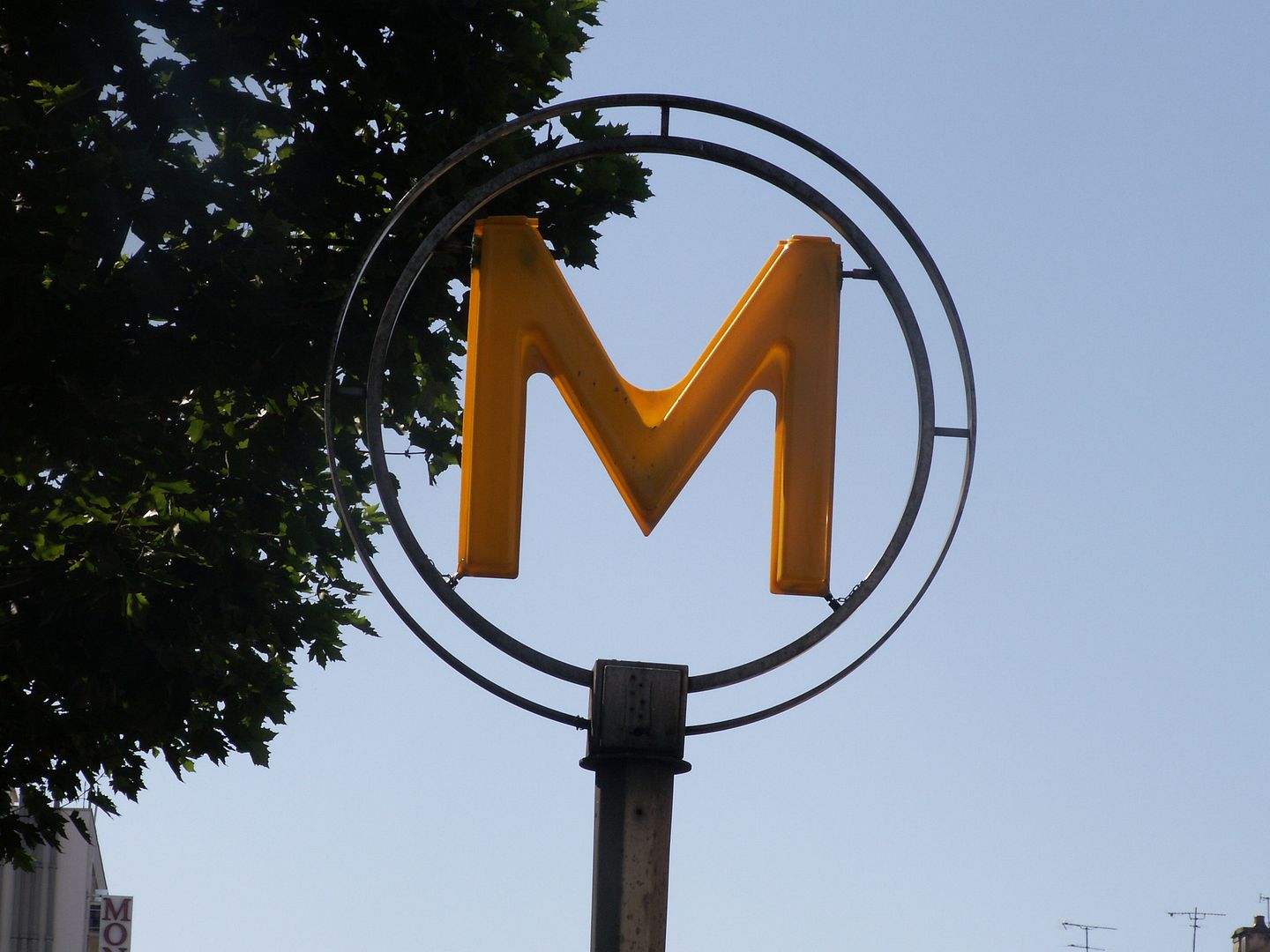 Boring!
There are plenty of these all over the place, too, and I have seen new stations appear even in this century using this style. Yuck!
There is a new metro line with a different style, but the signs and entrances will not become a classic.
If you can remember these 3 styles, you can spot 90% of the subway stations in Paris from 500 meters distance.