Post by onlymark on Mar 24, 2010 19:36:36 GMT
Nipped out today with a friend to look for what we were told was 'Mohammed Ali's old palace'.
It was a disaster.
It turned out to be 'King Farouks shitty stable block for his hunting horses'.
Set off at 7.30am from central Cairo and followed directions.
Took wrong turn on main road at 9.00am and back tracked.
Took wrong turn at 9.30am and decided to call in a nearby village for directions.
No tarmac in village and took half an hour to find someone who knew. Pointed out direction back to main road as shortest route, but track blocked by concrete and couldn't get on road, even though it was just two metres away.
Back tracked about 8 km across outskirts of village through 'middens' to get to tarmac road.
Crossed over road about half a km further to start track to 'Palace'.
Found the track was very small and wandered through rocky hills and dry river beds. Very slow going.
Eventually about an hour and a half after leaving the road, found main track.
Followed it further 19km to ......
Most interesting thing was the pigeon accommodation -
Only had half an hour there to get a bite to eat and a cold drink then followed the main track back to the road, about 22km, and returned to Cairo -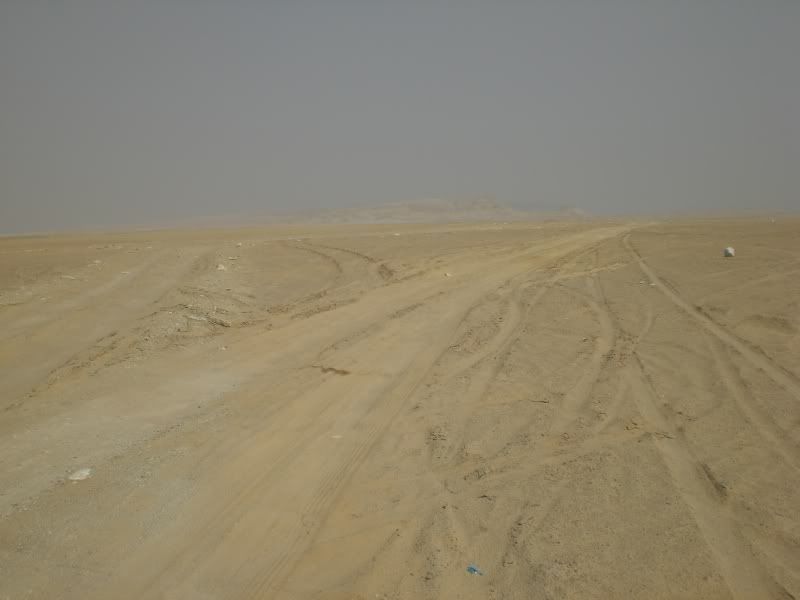 Halfway back to main road found lonely Bedouin walking along the track. Stopped offered water and a lift. He only took the lift. He said he'd been only walking for an hour or so and didn't need anything yet.
Dropped him off when we reached the tarmac, still in the middle of nowhere, I said I'd take him further but he wanted to go a different way to me - straight over the road an on further into the desert.
But we did a deal when he offered me money for the lift. I wouldn't take any money and he'd take a cold litre of water from the cool box.
We were both happy.
Details - left house at 7am, returned 4pm. Total distance about 220km.
Time on road about 4 hours, off road about 4 hours with about an hour for lunch and pee stops.
About 165km on road and about 55km off road with all the pratting around getting the right track.
Tolls 10 Egyptian pounds
Calorie intake - oooh! too much chocolate, a packet of crisps, two cheese rolls, a salmon roll, two Coke Zero's and a couple of bottles of water.
Note to self - put Gummibärchens in cool box so they don't all stick together.
N 29° 25.176' E 31° 31.169'