Post by Deleted on Jun 5, 2010 6:09:09 GMT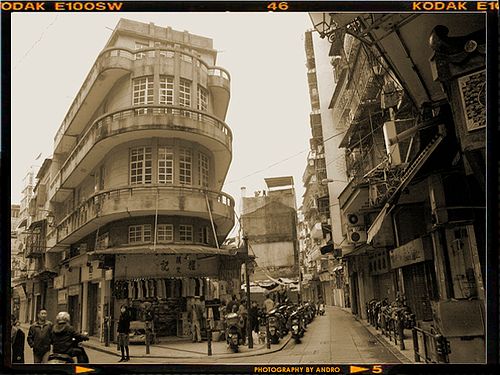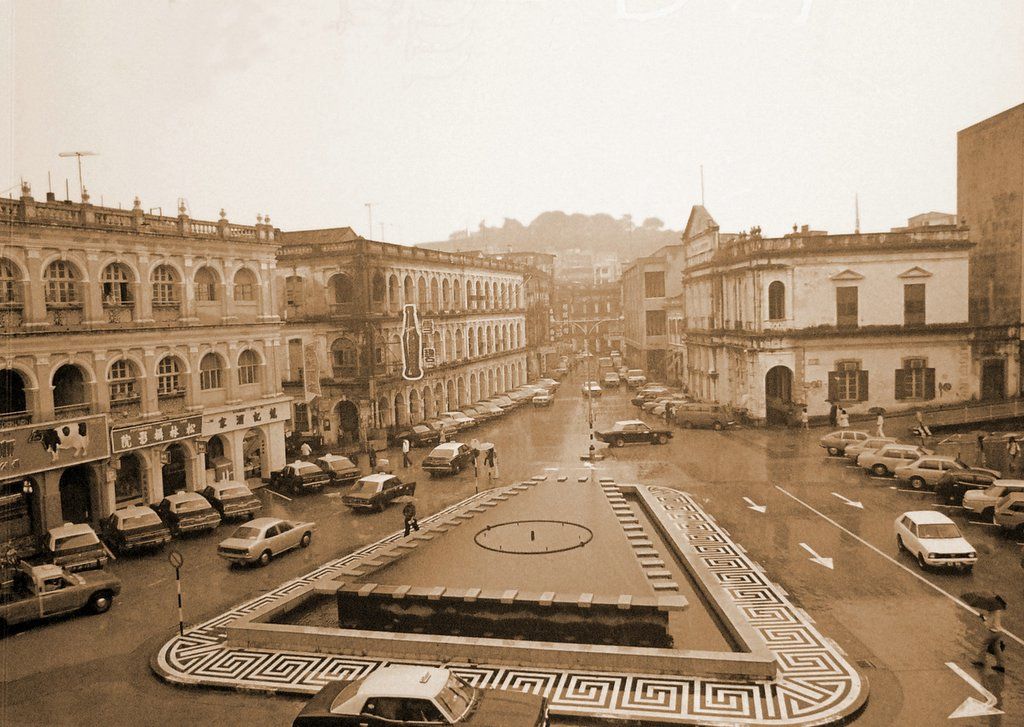 If I use the term old Macau it isn't to show 19th century photos of rickshaws and opium dens, but just to show the last photos of Macau under Portuguese administration. My last trip there dates to 1999, the year it became a Chinese S.A.R. like Hong Kong.
Everything has changed since then, because when I was there, it received 8 million visitors a year, but now that its gambling industry has surpassed that of Las Vegas, it gets almost 30 million visitors a year just 10 years later.
Actually, my first picture is a picture of Hong Kong that I took right across from the Macau hydrofoil terminal. One of the big "WTF?" discoveries that Westerners make in China is that skyscrapers are built with very flimsy looking bamboo scaffolding. You always think "isn't there a good chance that it could all fall down?" but it never seems to. Well, the night before I left for Macau, there had been a big wind storm, and I was vindicated at last.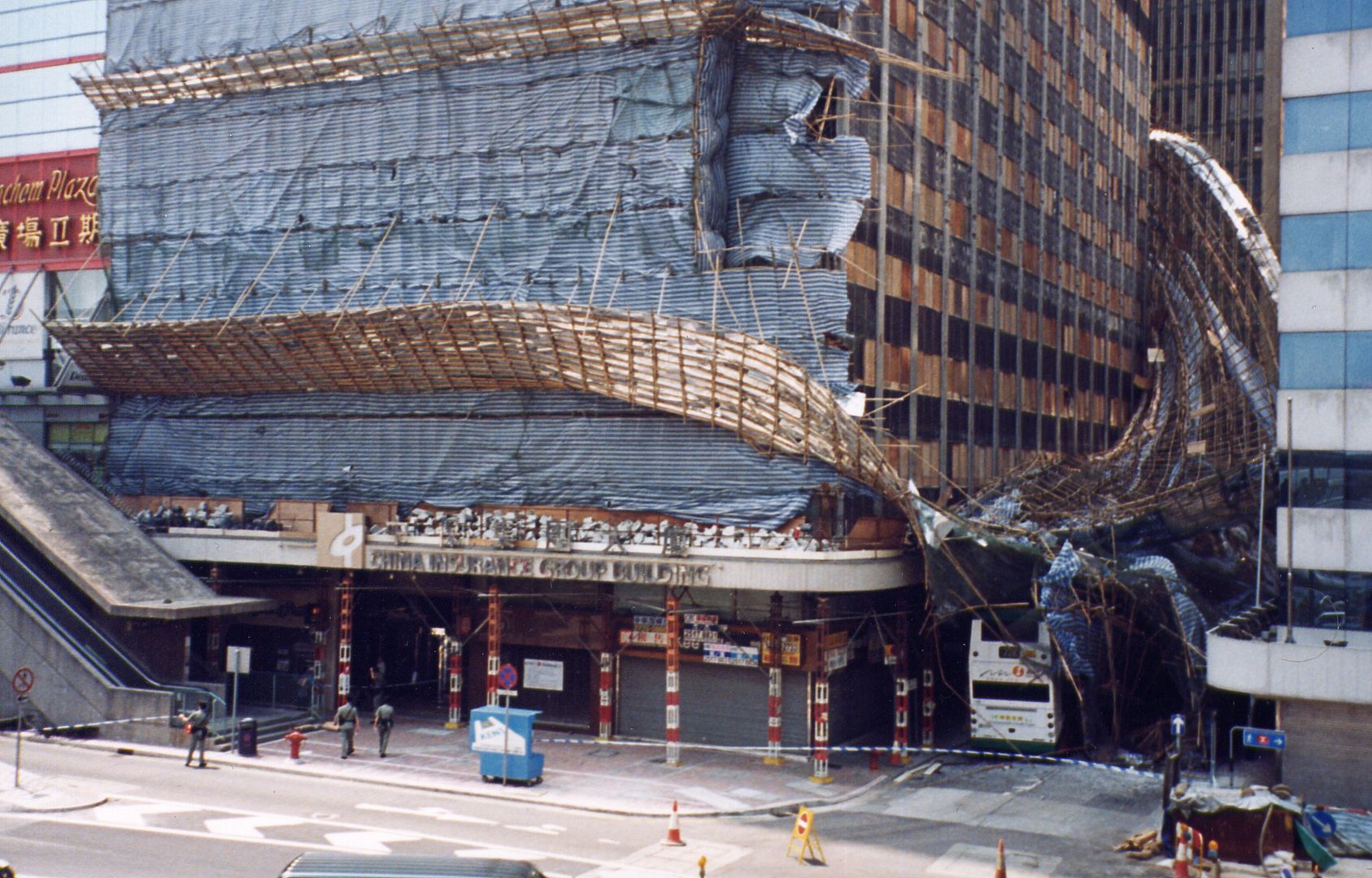 It only takes about 45 minutes to reach Macau from Hong Kong.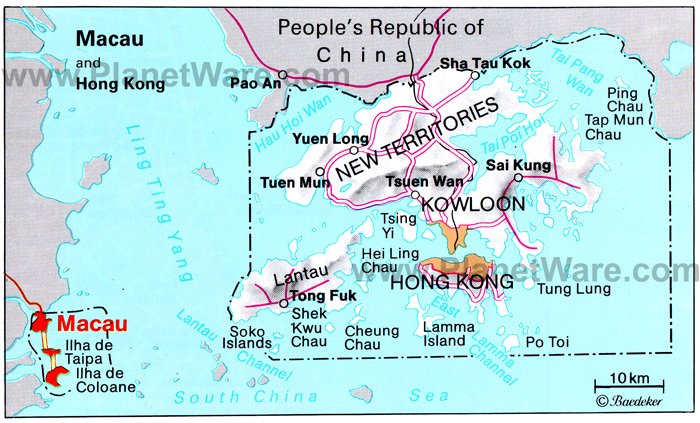 Here is a waterfront 'first chance/last chance' casino next to the terminal where all of the gamblers from Hong Kong arrived, plus a few random tourists. No (legal) gambling in Hong Kong!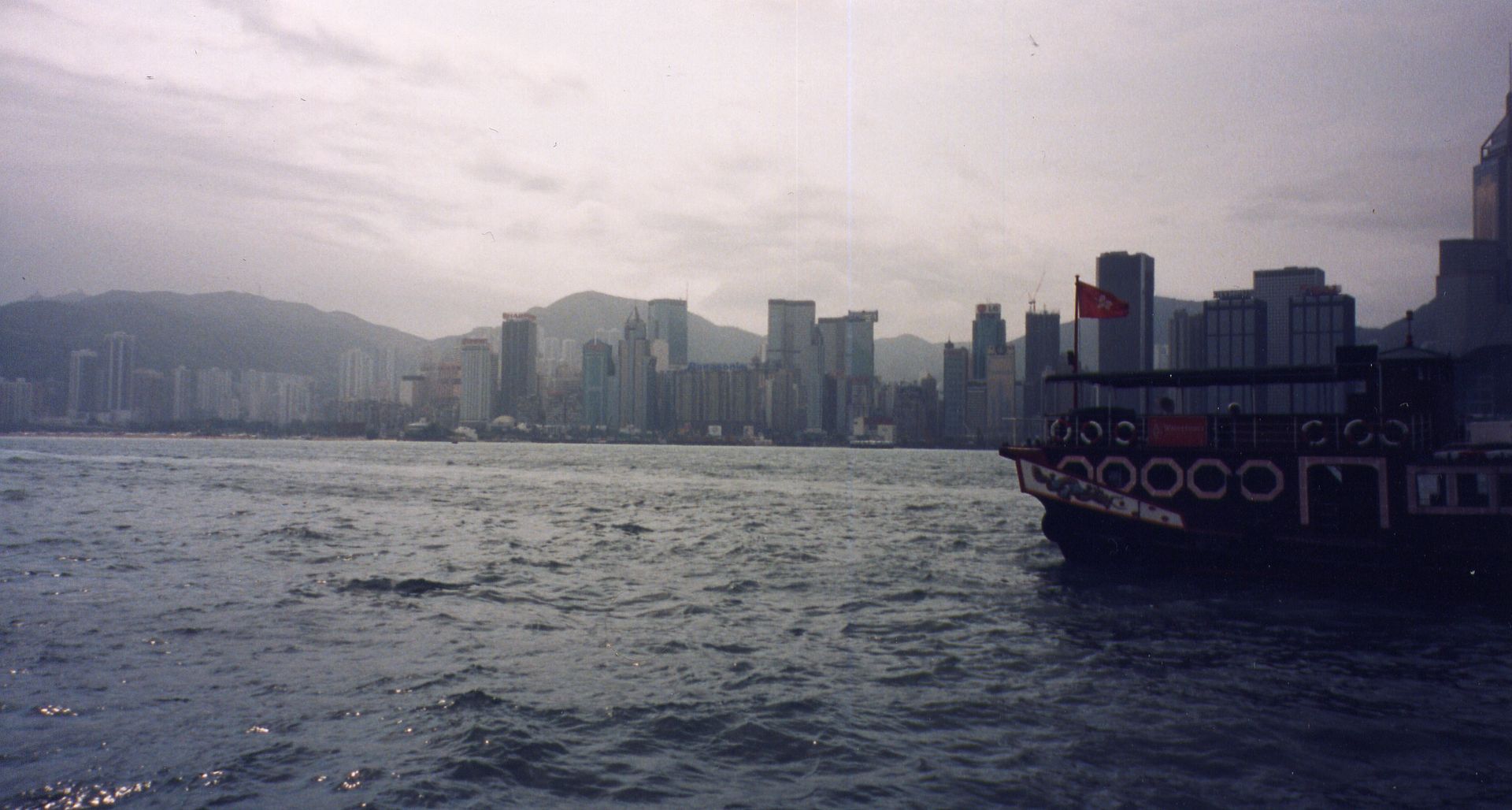 Gambling was first authorized in Macau in 1962, and the historic casino is the Lisboa. A new annex had just been added when I was there, and it looked impressively large at the time. Apparently, it is laughable now, compared to the huge places that have been built since the casino floodgates were opened in 2002. The Venetian Macau is reputedly the 4th largest building in the world, and the MGM Grand Macau is right behind.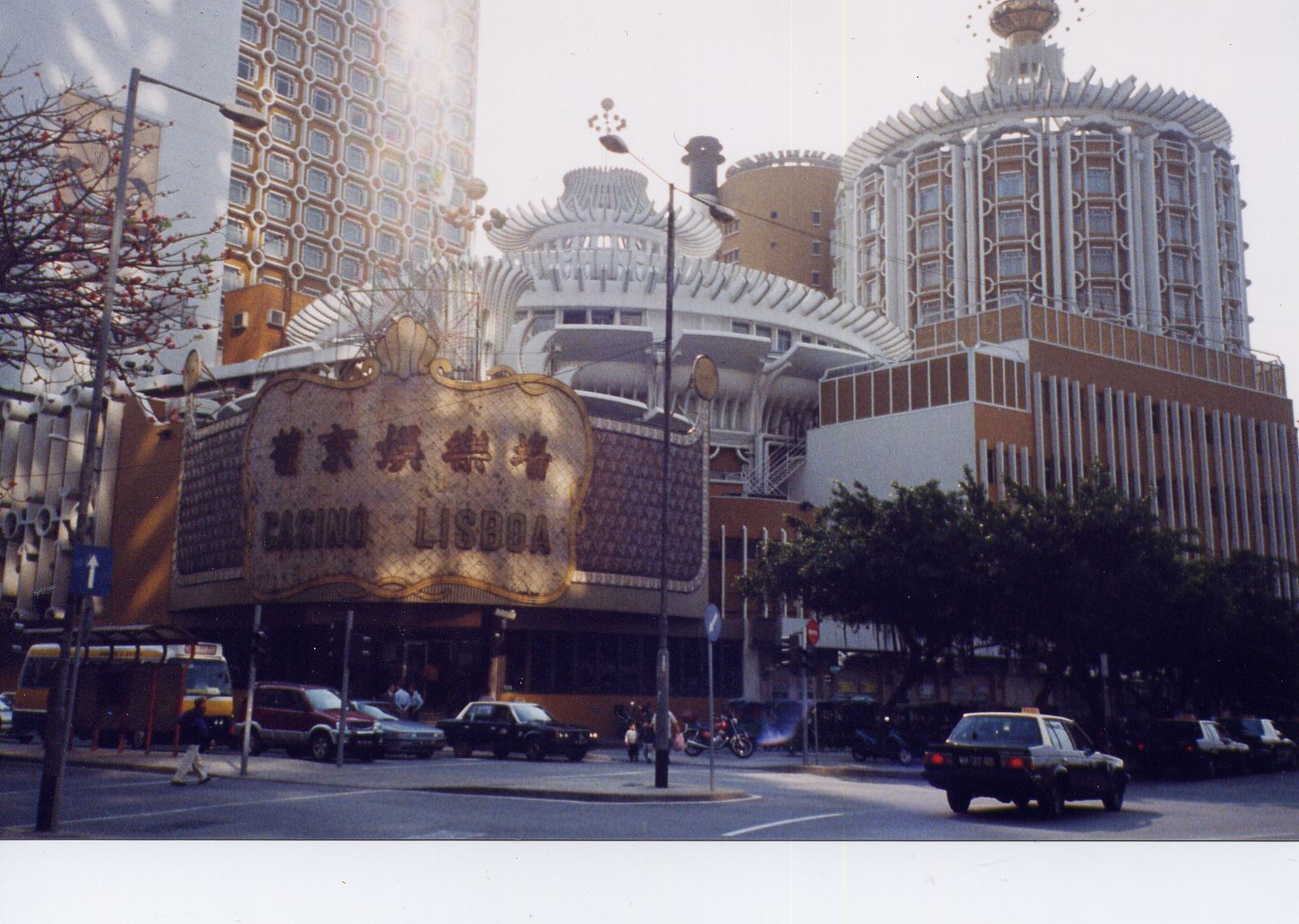 One of the wonderful things about Macau for anybody arriving from Hong Kong was how peaceful and uncrowded the streets and plazas seemed, compared to that other place.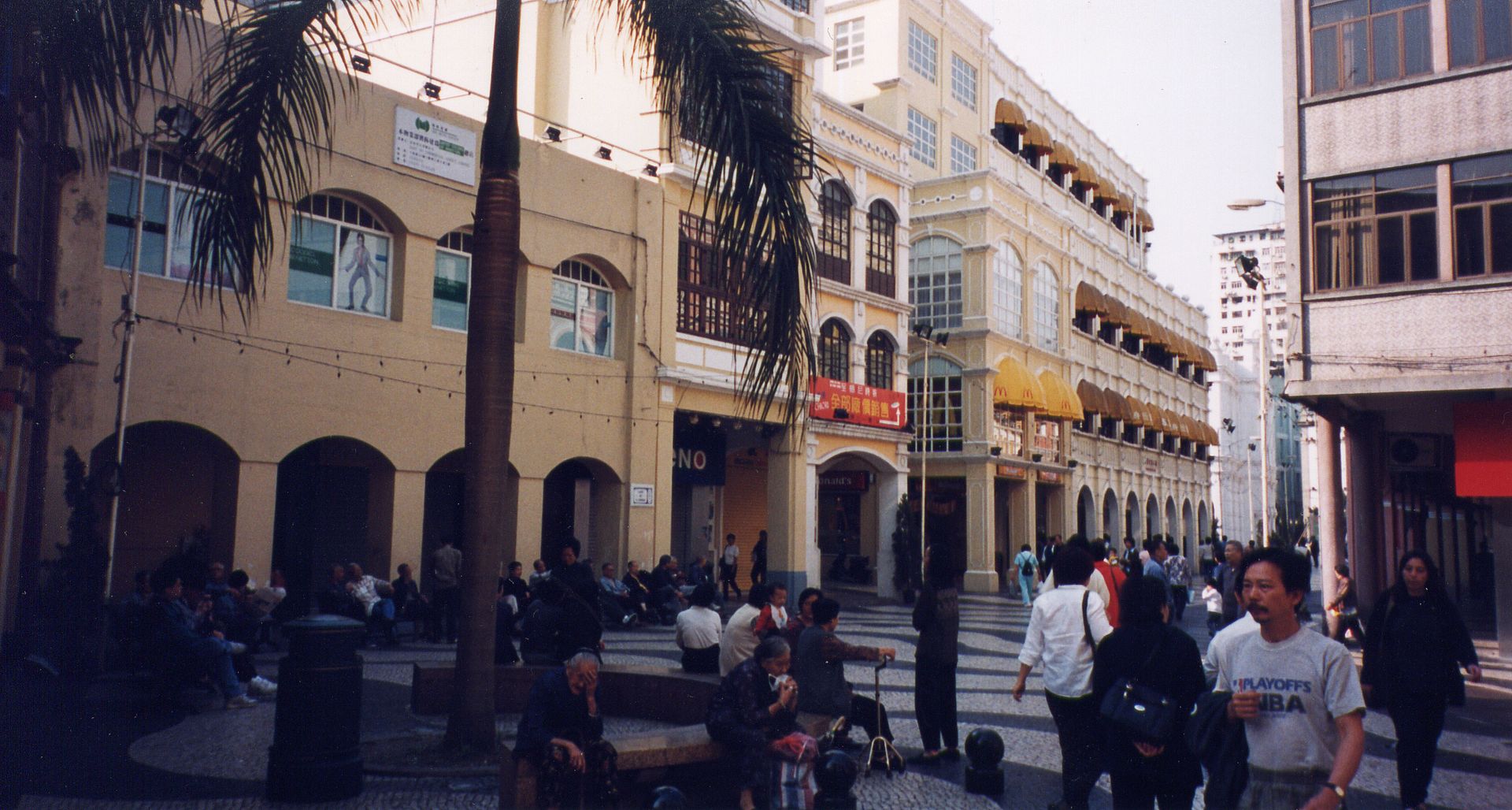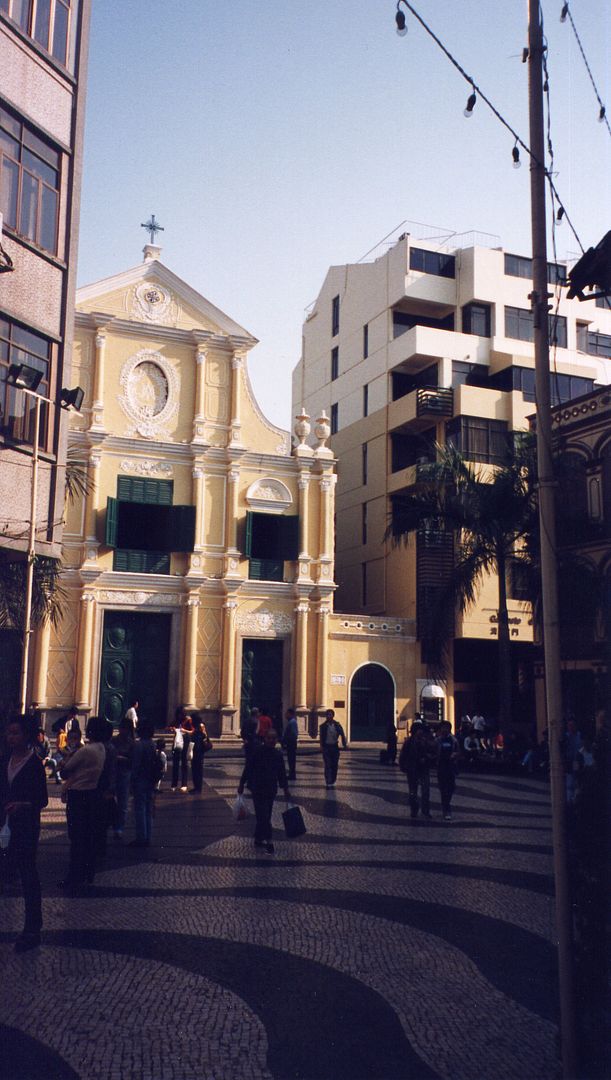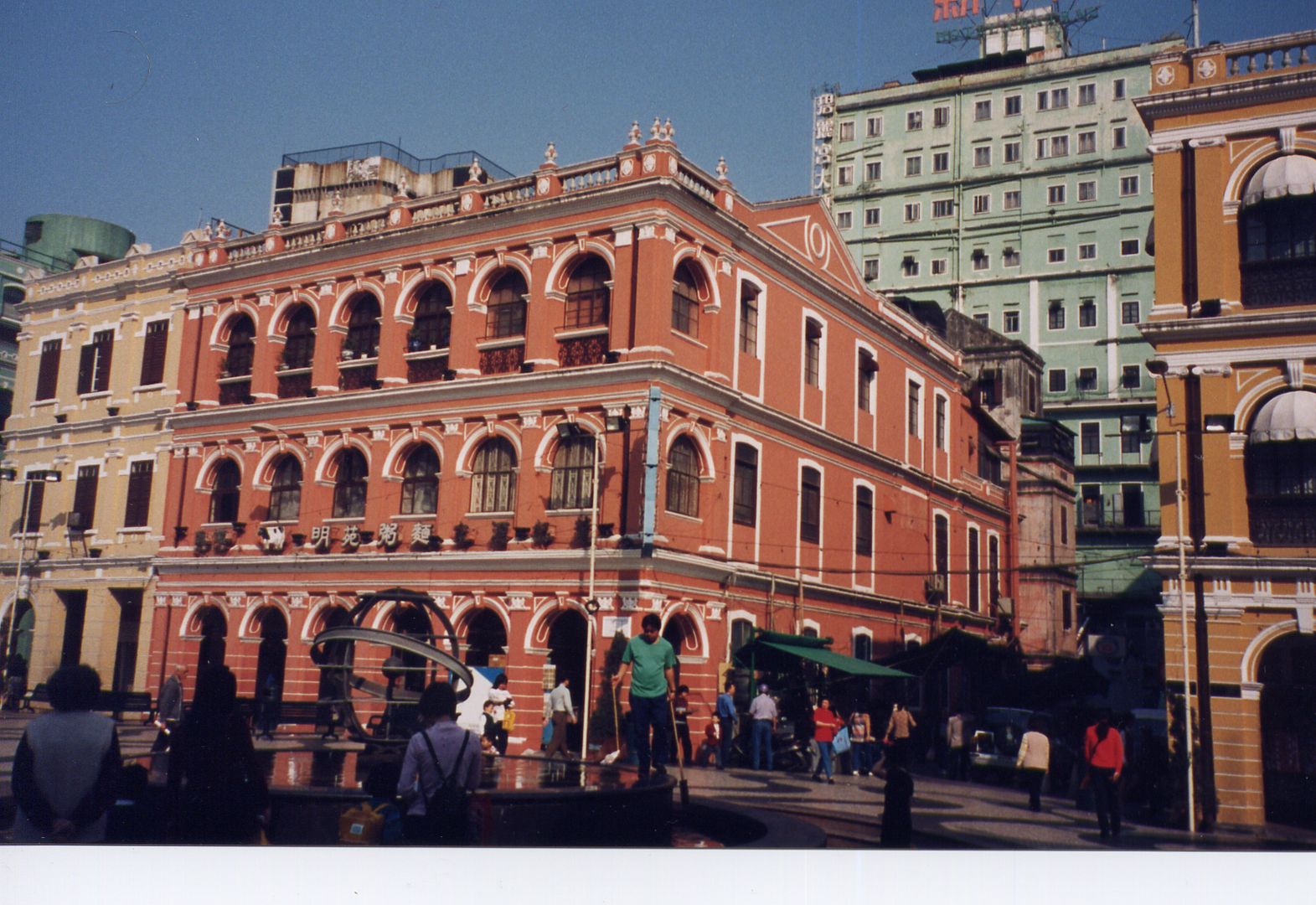 A more recent photo that I found on the internet would appear to indicate that things have changed somewhat in the old part of town.
Impossible not to go and see the façade of St. Paul, the former cathedral of Macau built in 1602. It was destroyed by a fire during a typhoon in 1835. It is the icon of Macau.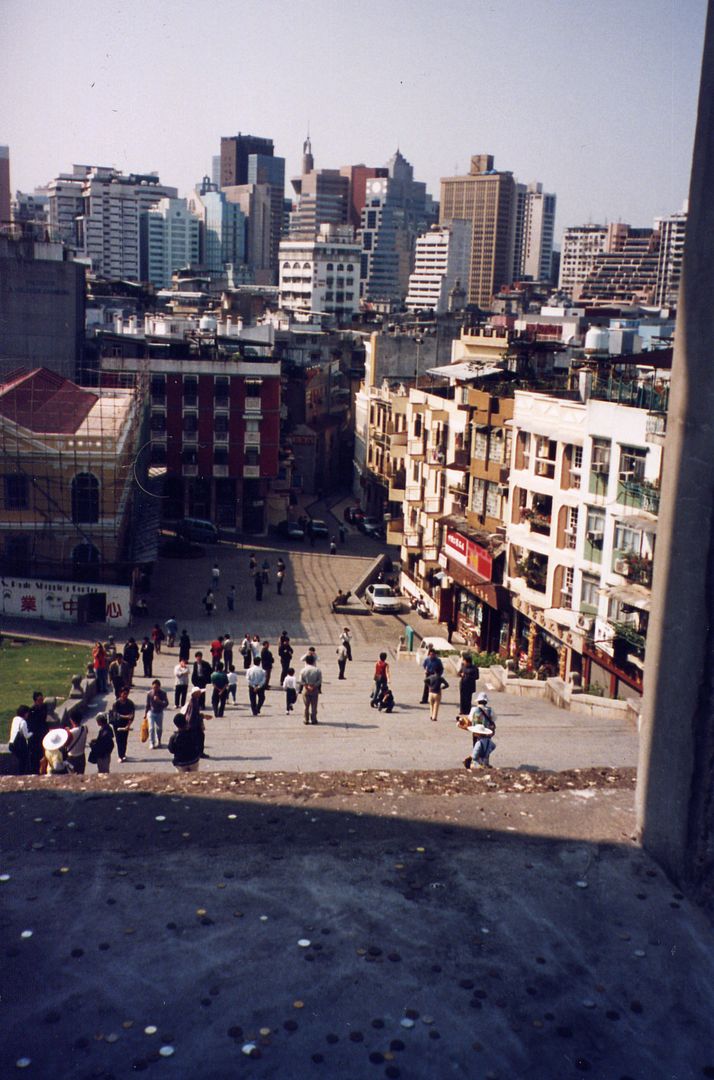 Naturally, there were also a few markets and temples to see.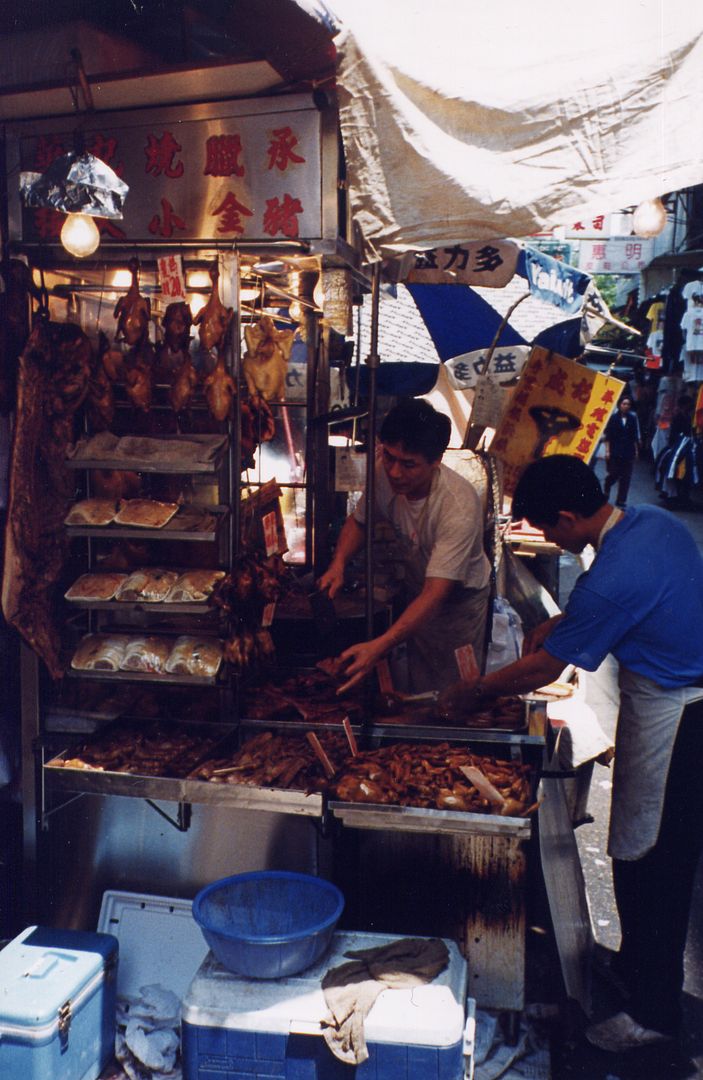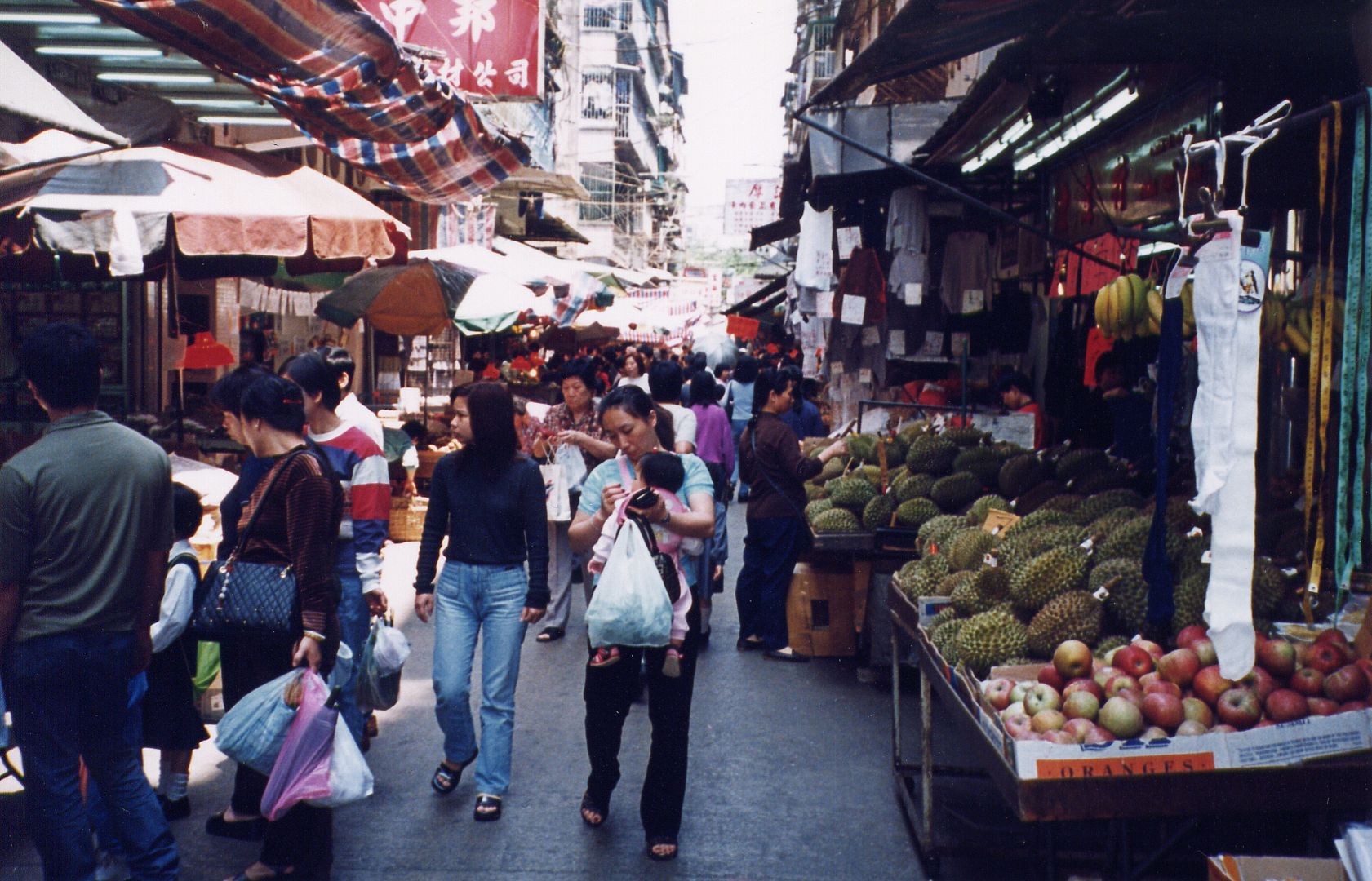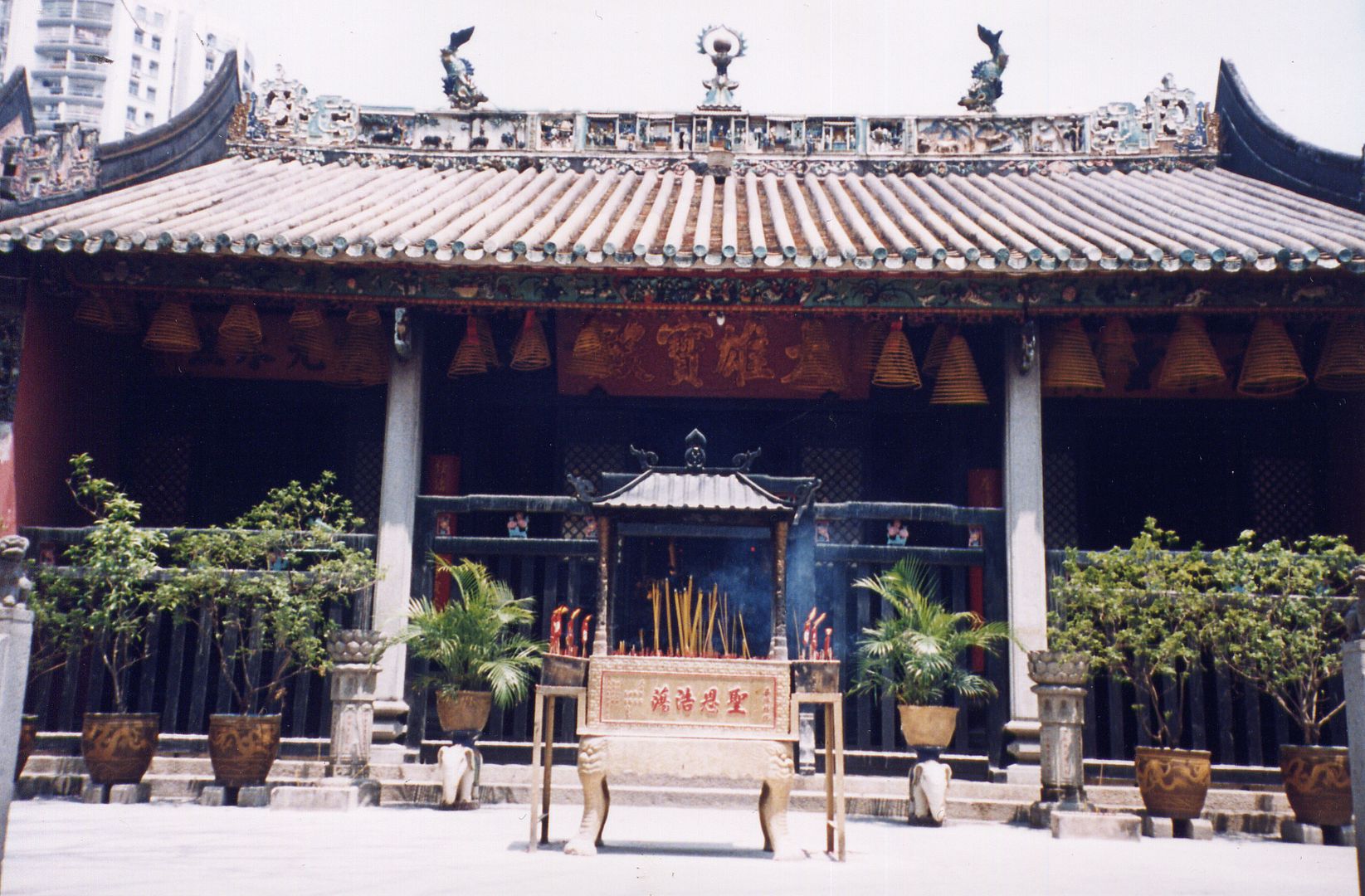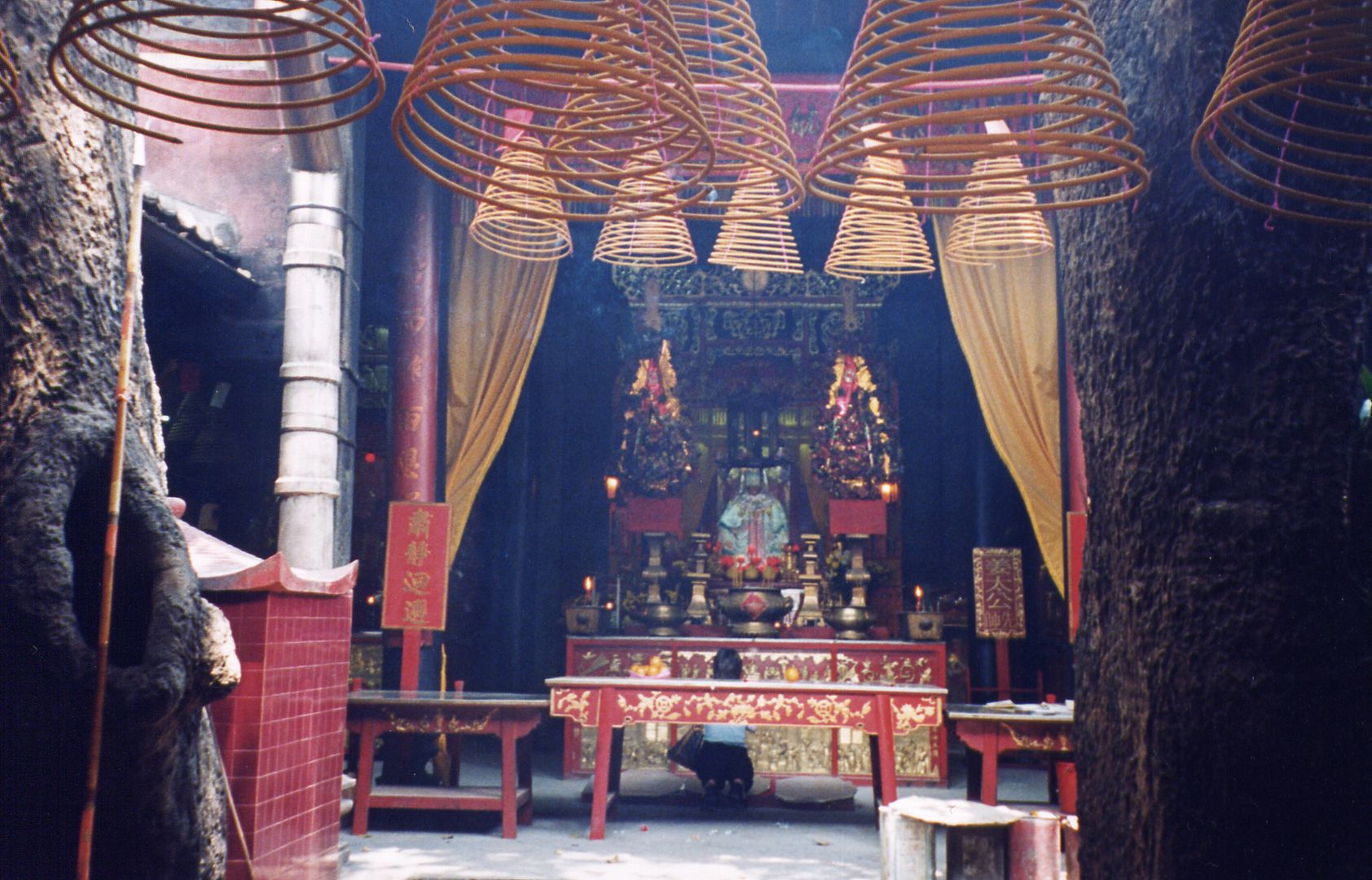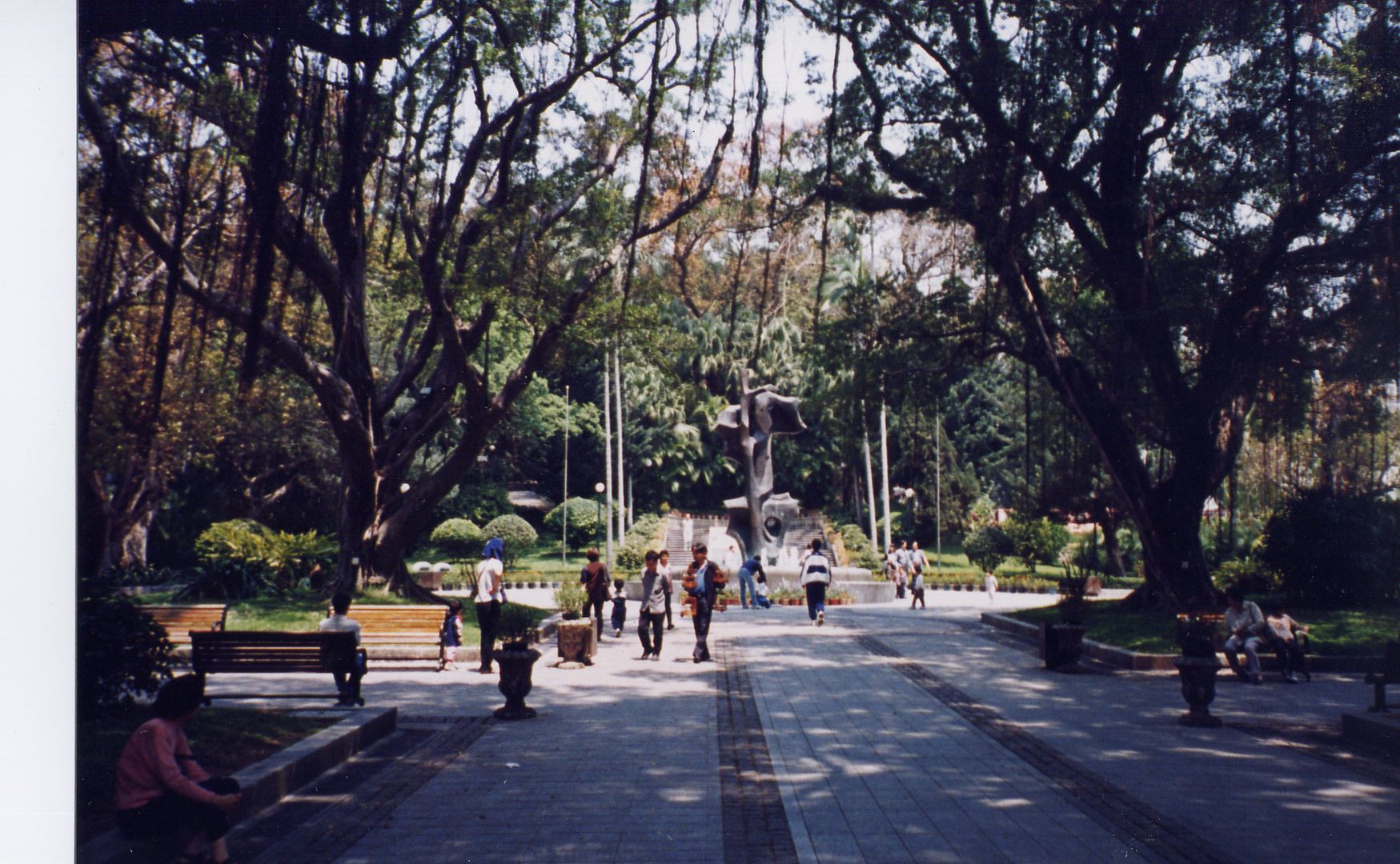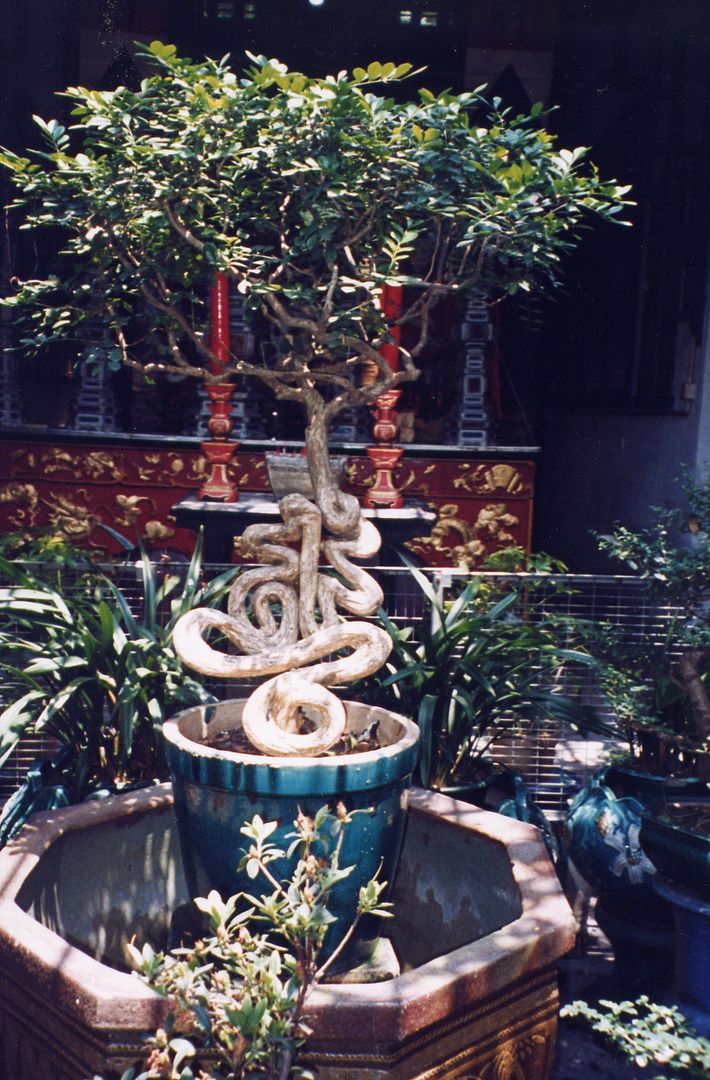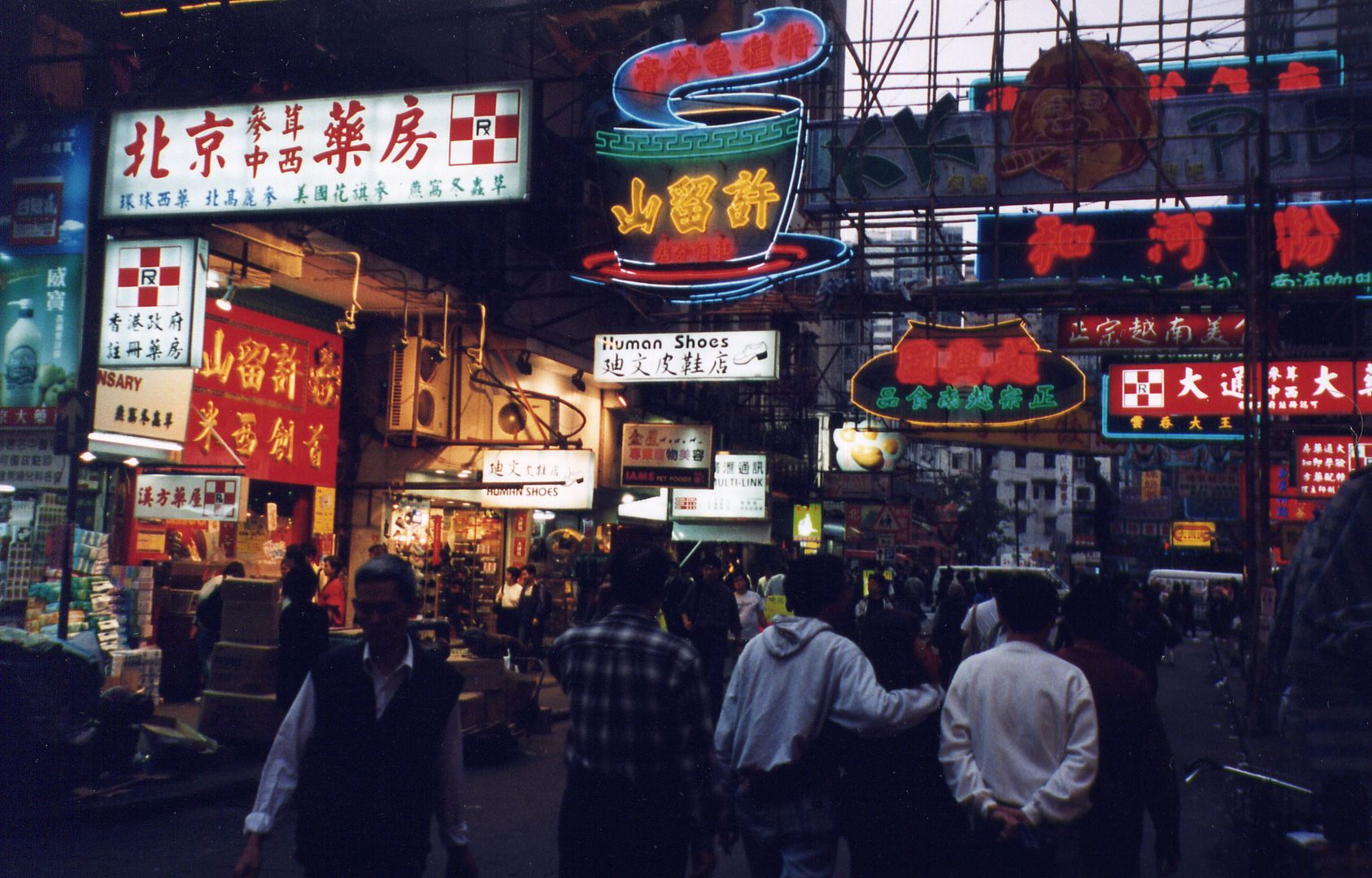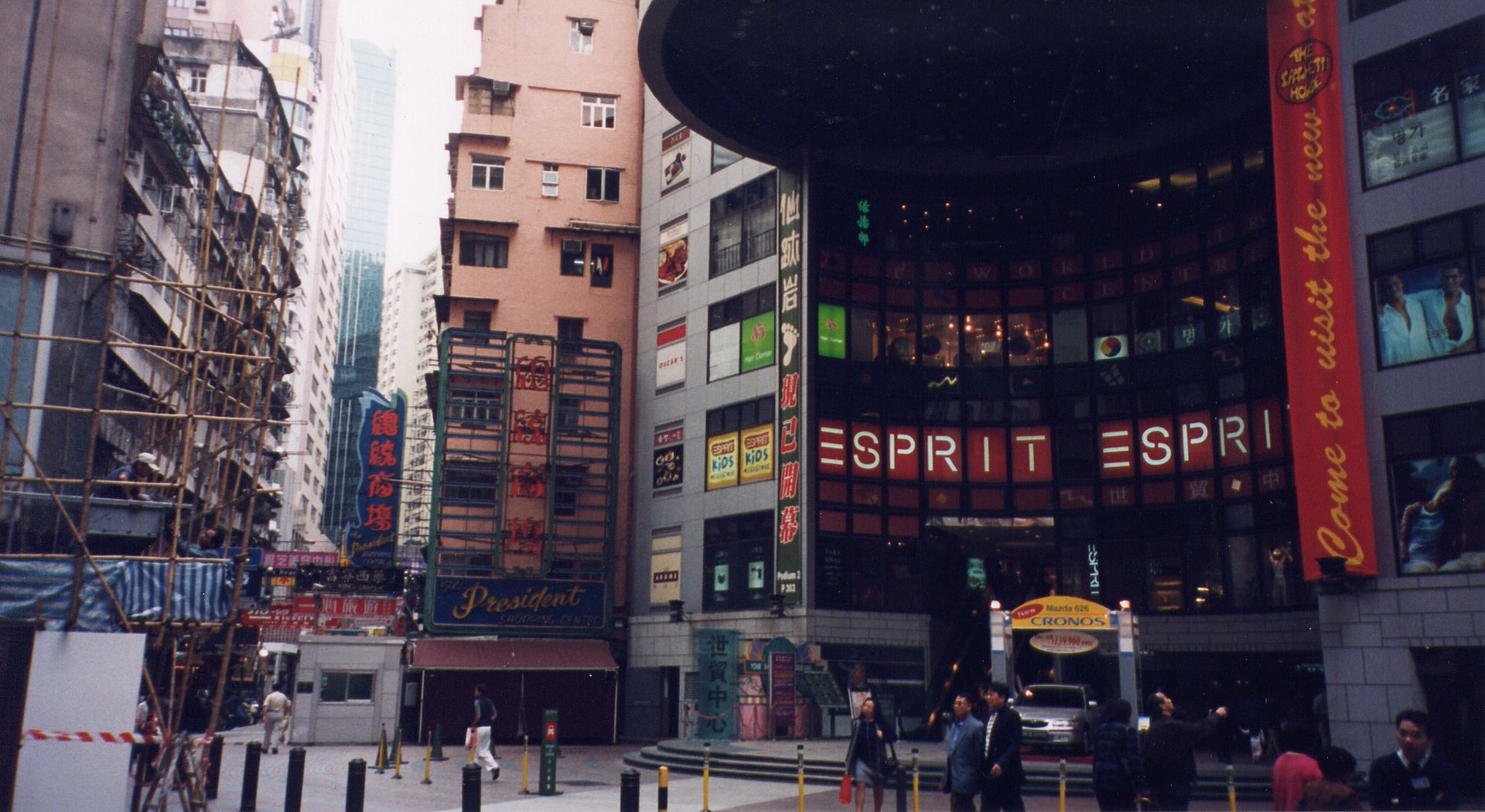 And, as always, the vegetation of the parks and gardens of Asia mesmerizes me.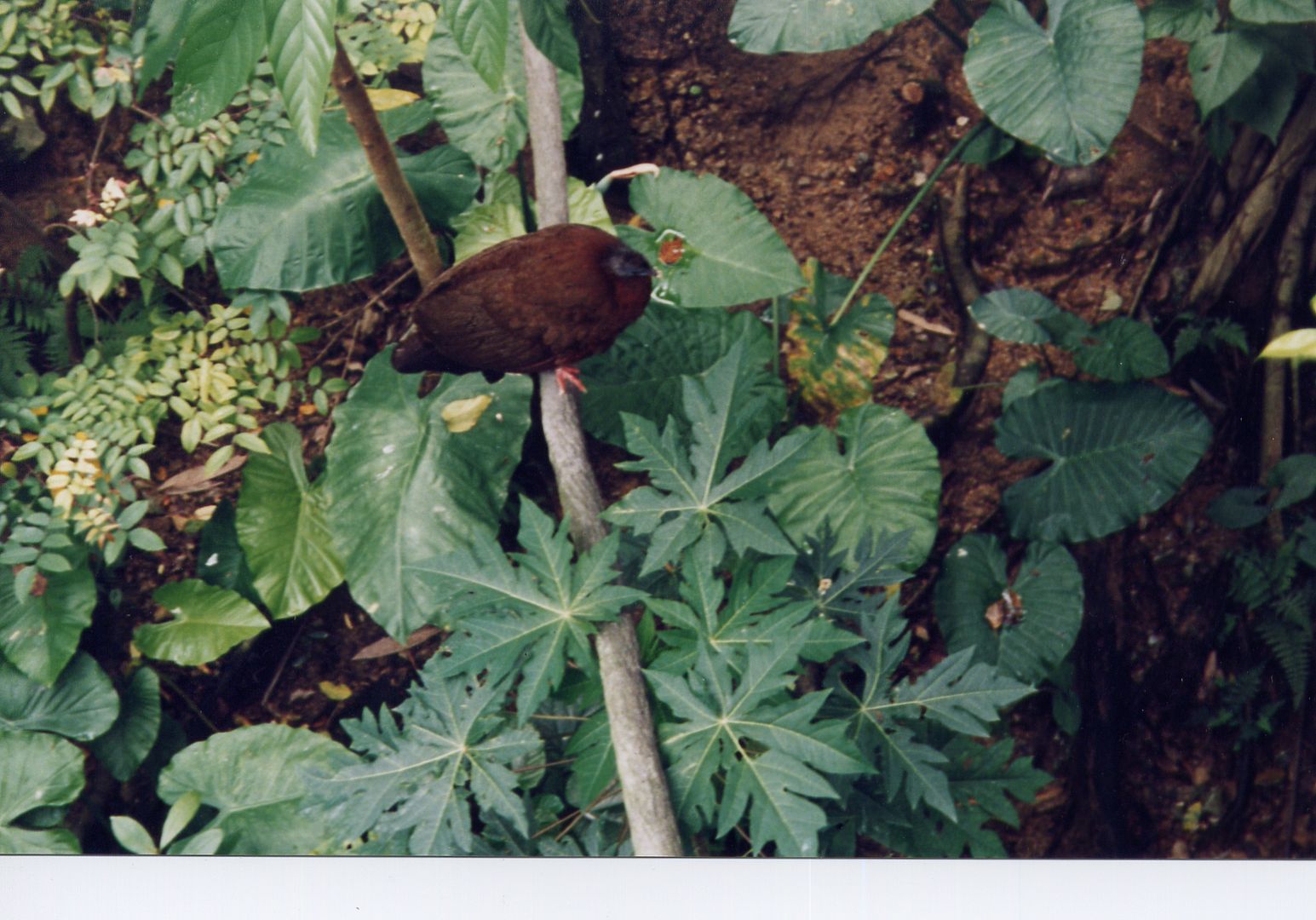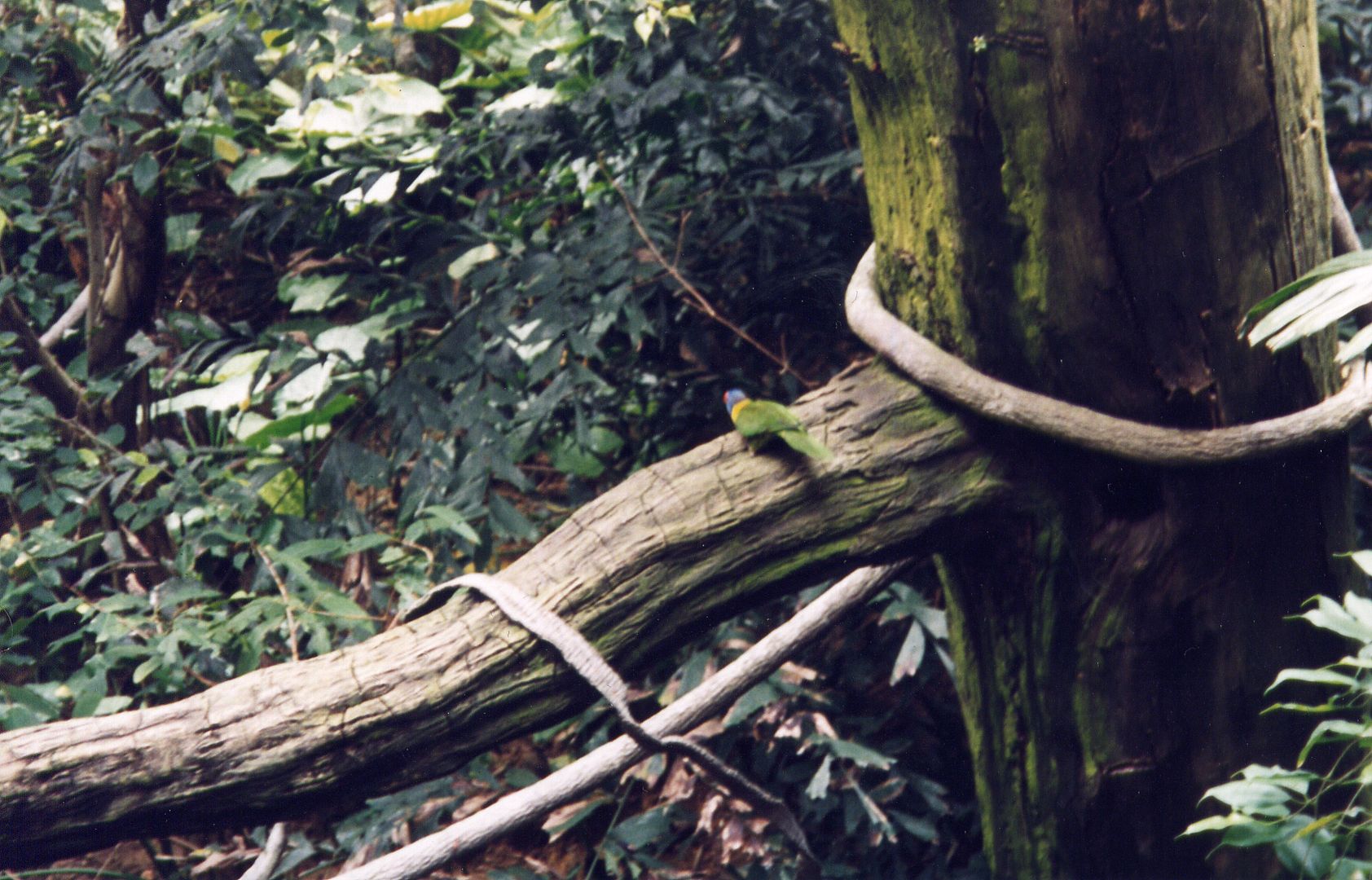 That's all I have to say about "old Macau" for the moment, until I find the photos from my previous trip there, when it was looked even older.