Post by onlymark on Jun 17, 2010 11:00:59 GMT
Following on from the last thread about Talaat Harb Street in Cairo I thought I'd just have a wander down the area to the west of it. The east side is just more shops, which I've never been too fond of anyway.
So after slipping my car into a convenient parking spot I was just about to get out when I was approached by two men. They were the on street 'parking guards' and informed me that the parking fee was 5 pounds for one hour (Egyptian pounds, 5 = about Euro 0.71) or 20 pounds for two hours.
My maths used to be quite good at school, but less so now, and even I could see the flaw in their calculations. But when questioned if that was right, they stuck to their guns.
I also knew that there is no parking fee as such, the system is more or less as you would expect – you park, slip the man a few pounds, usually two or three at the most and then go off. If he's not there when you park then you give him the money when you return. The time is unlimited but if you are there overnight then you'd give him a bit more.
Obviously I'd fallen foul of the white man, expensive car, must have lots of money syndrome (especially with being near the tourist area). What I can't understand is why they think I don't know the system. I'm not dressed like a tourist, I'm in an area no tourist really goes, it's too early for tourists, but the big giveaway is I'm driving an Egyptian registered car, just starting to eat a takeaway plastic tub of koshary and I greet them in Arabic with a suntanned (not red) face.
I do despair sometimes and can very easily understand how foreigners feel they are being ripped off all the time here. But what I can't understand is how some locals can read me so wrongly (I must just look stupid) when all the evidence is stacked against me being a tourist.
One example is how when I was in a desert oasis and needed to fill up my car with diesel. I called at the service station and went to the pumps. I spoke with the filler upperer man (pump jockey) and told him in Arabic that I wanted diesel and to fill her up.
The fuel pump has, as normal, two indicators. One for the litres of fuel, one for the total cost. At the time diesel was less than one pound per litre. Thus 10 litres cost 9 pounds, I needed 60 litres eventually to fill the tank and it cost 54 pounds. The jockey then tried to get me to pay the figure for the litres, 60, rather than the true amount. He was adamant that the indicators on the pump were reversed and that the higher figure was the money.
I pointed at the writing at the side of the small windows, read the Arabic to him (I didn't really, I just know what it says, as it does on virtually all pumps) pointed at the little window that gives the cost per litre but he still asked for the 60 pounds. I gave him the 54 pounds (no tip) and drove off.
Now, what was he thinking?
I'm dusty with several days of stubble, I'm driving by myself in an Egyptian car, the car has obviously done some mileage, I'm miles away from anywhere so I must have filled up at least a couple of times before, I read and speak Arabic (only enough words to fool people I hasten to add) I know exactly which bank notes are which without looking at the numbers, I look as though I know the country and the system and so on.
Yet the guy still thinks he can rip me off.
I really must look gullible and naive, that's the only thing I can put it down to.
Anyway, I digress.
I told the two parking guys that further down the street where Achmed was working it was only two pounds for all day (on a long street there is always an Achmed, and a Mohammed) and I said I'd give them three pounds though for an hour or so, or I'm driving down there.
They shook their heads, no. One hour ten pounds, two hours twenty pounds they said now.
Realising things were only getting worse, I put the top back on my koshary, sat it on the front passenger seat, bid them farewell, then drove away.
I drove about a hundred metres and pulled into another space. I got out and looked round. Nope, no parking guy, no-one walking towards me. So I set about my business.
When I returned later I looked for a parking guy again, nope, still no-one interested in me, possibly still too early. So I drove off.
Back to the matter in hand – I had parked behind Talaat Harb Street just near this side road that leads there after a couple of twists and turns –
In between several of the streets is an old abandoned villa. More of a small palace really. The best info I could find out is that at one time it was the French Embassy (though the two that said that were very uncertain and I doubt it) but has been empty for longer than anyone can remember. The gates were locked and no matter that I rattled them quite a bit nobody came. I had hoped there would be a caretaker who would let me in. I'll try again though another time and had to be satisfied with poking my camera through the gates –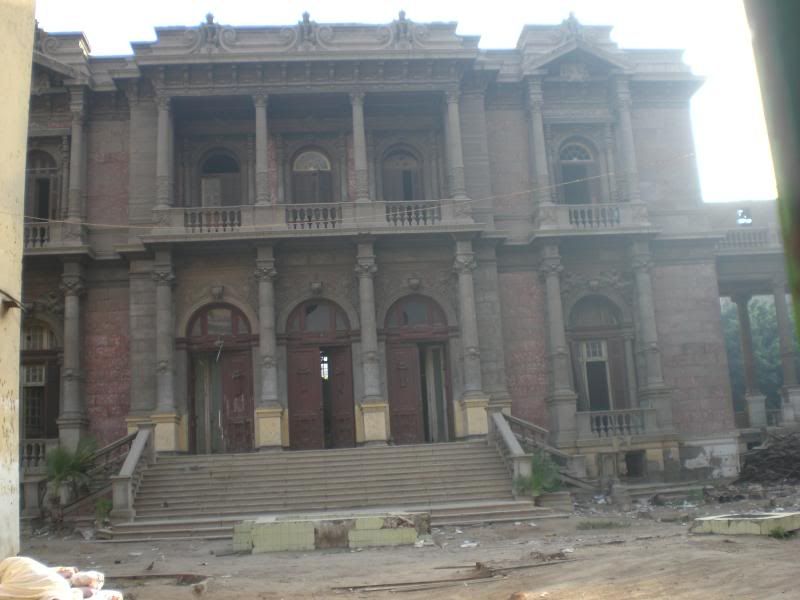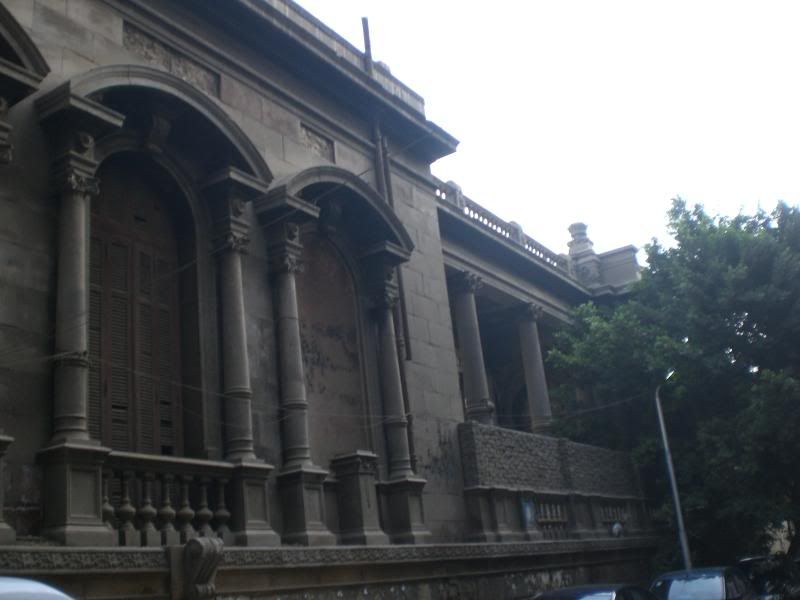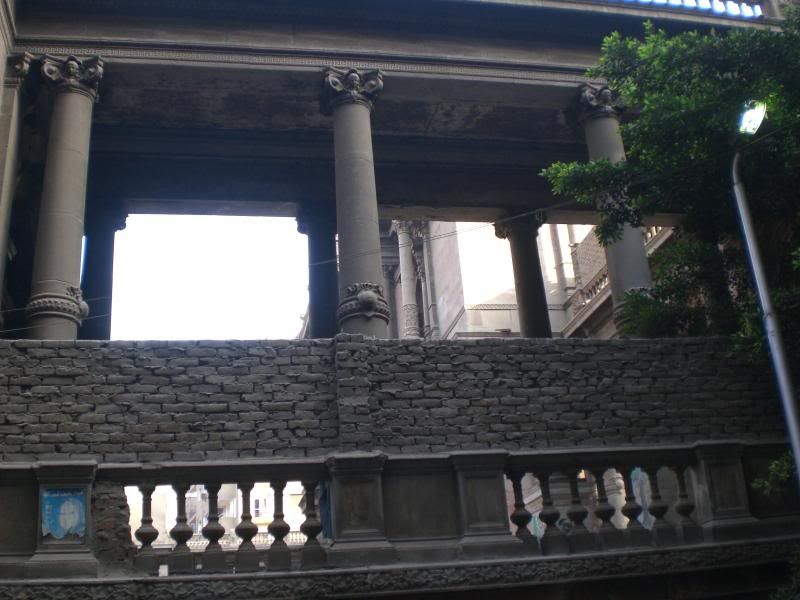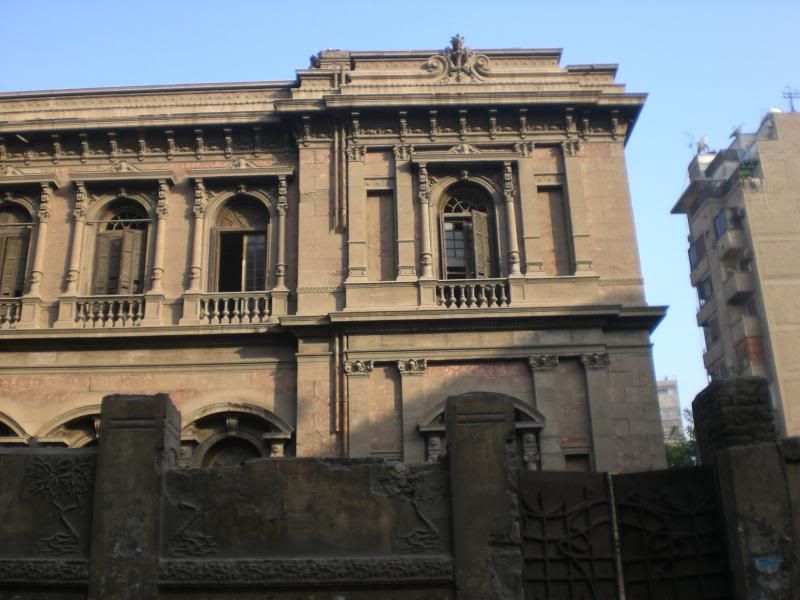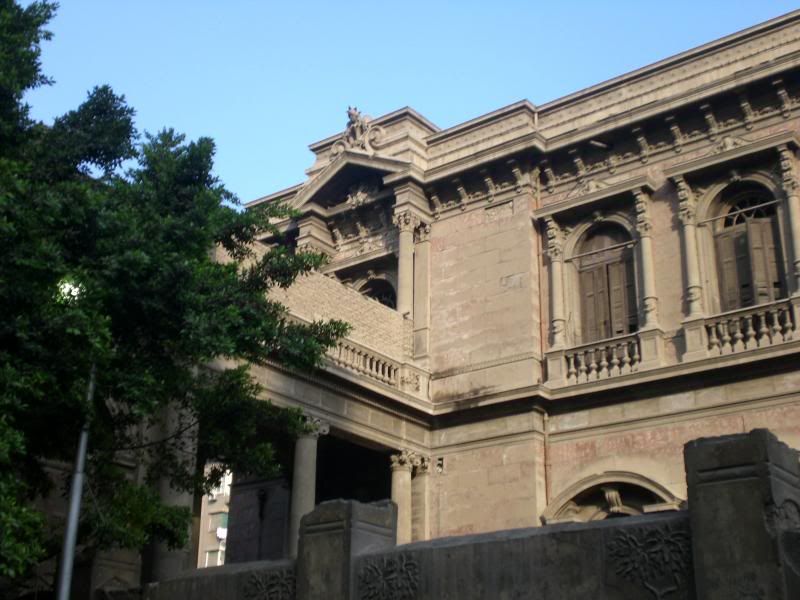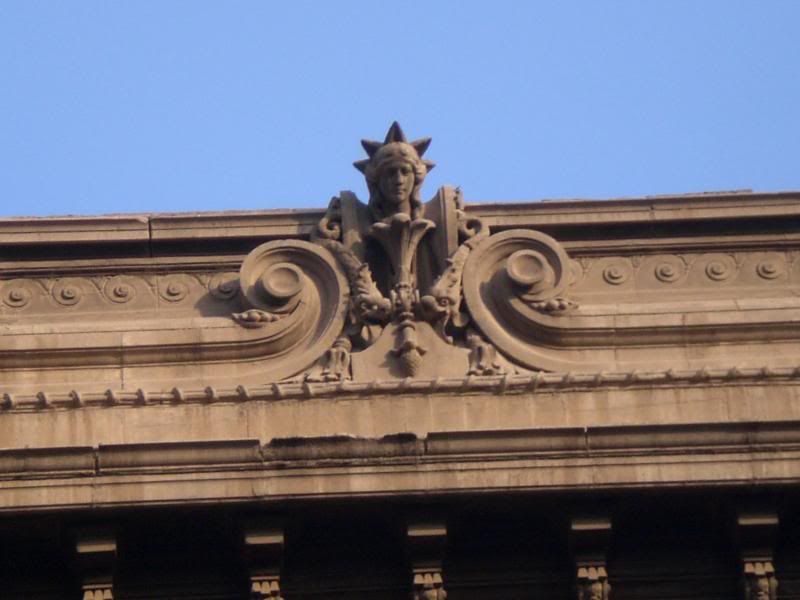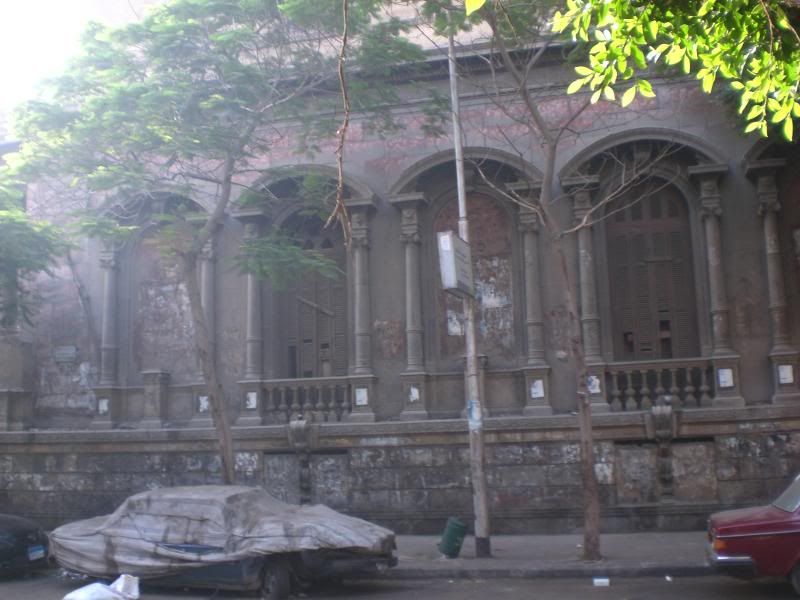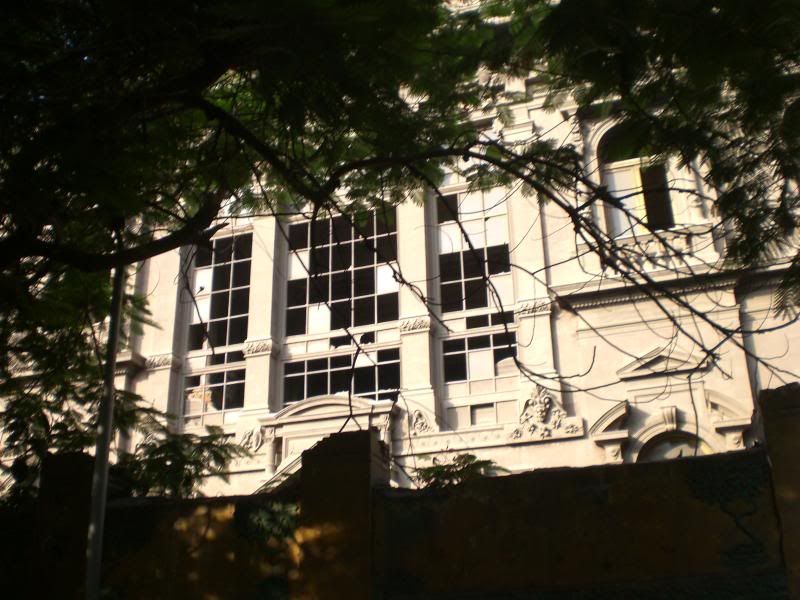 After doing a circuit of the place I branched off and took some photos at random –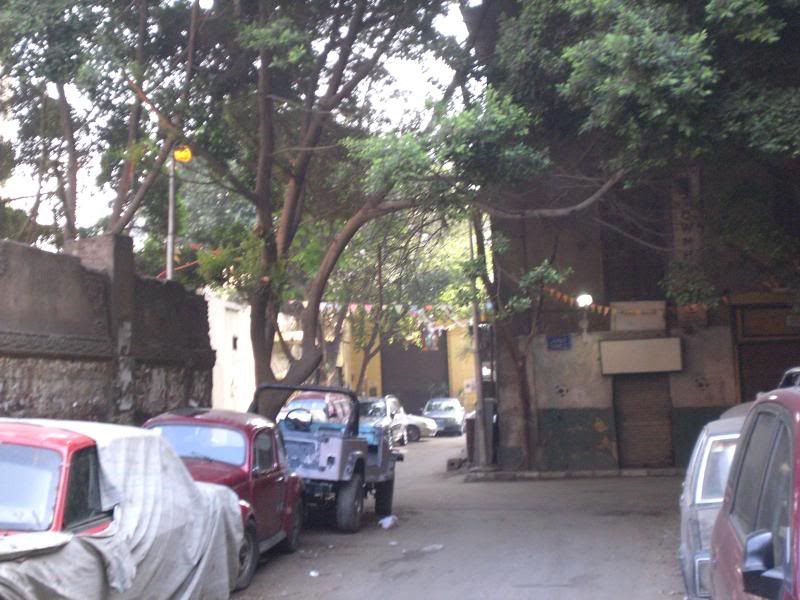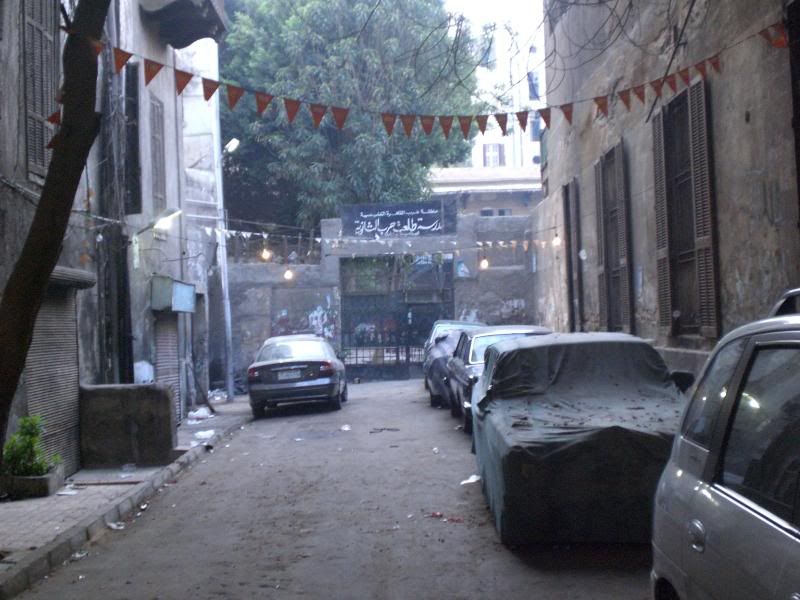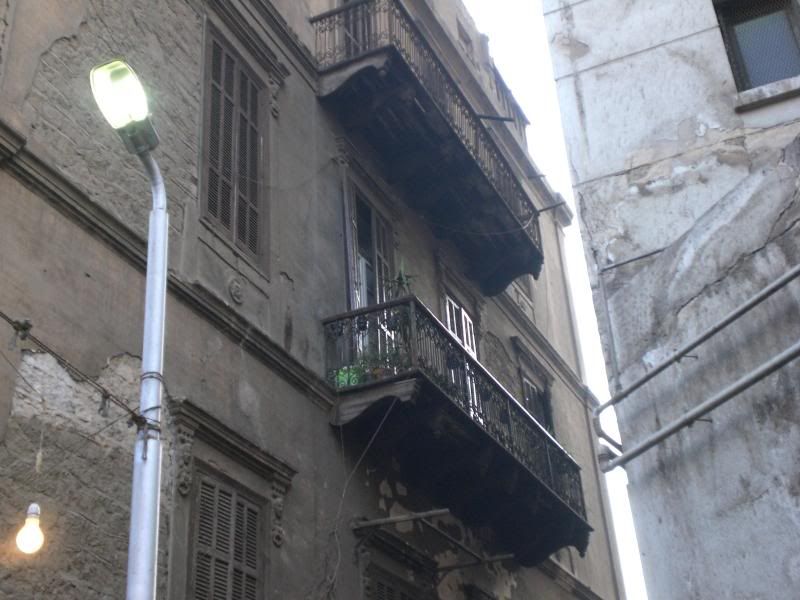 There are a couple of art galleries around here, but I've never been in –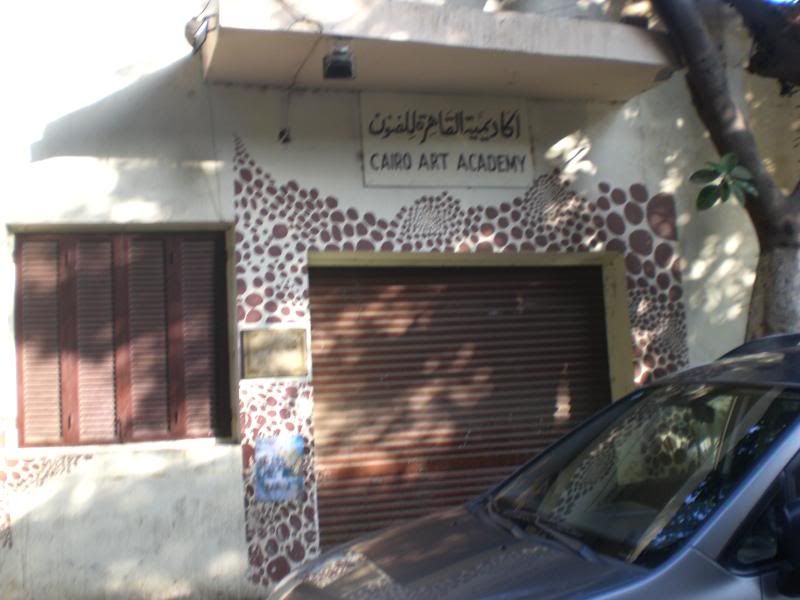 But moving on and in and out, there are as well one or two hidden courtyards that must have been very pleasant many years ago –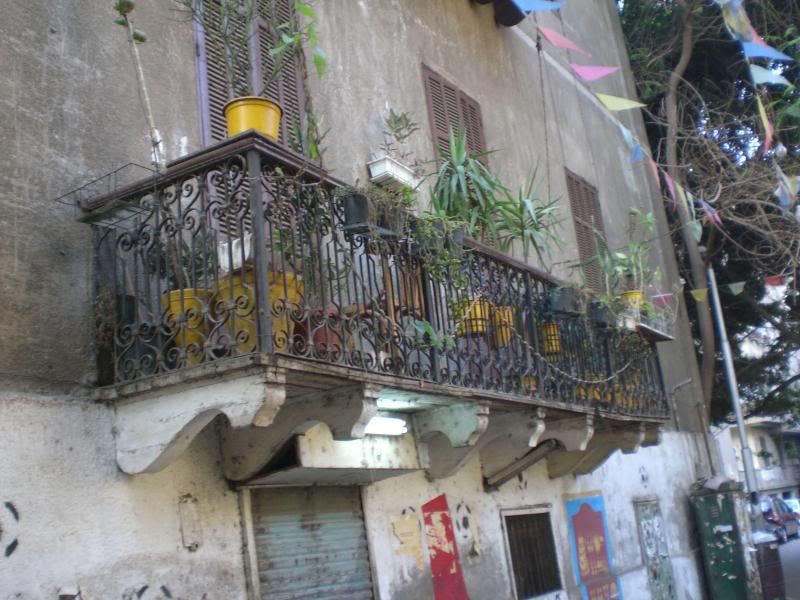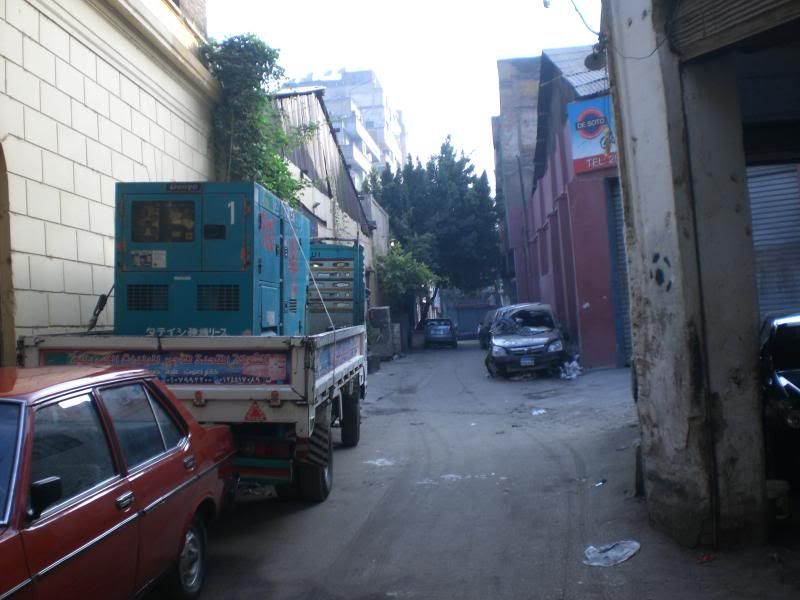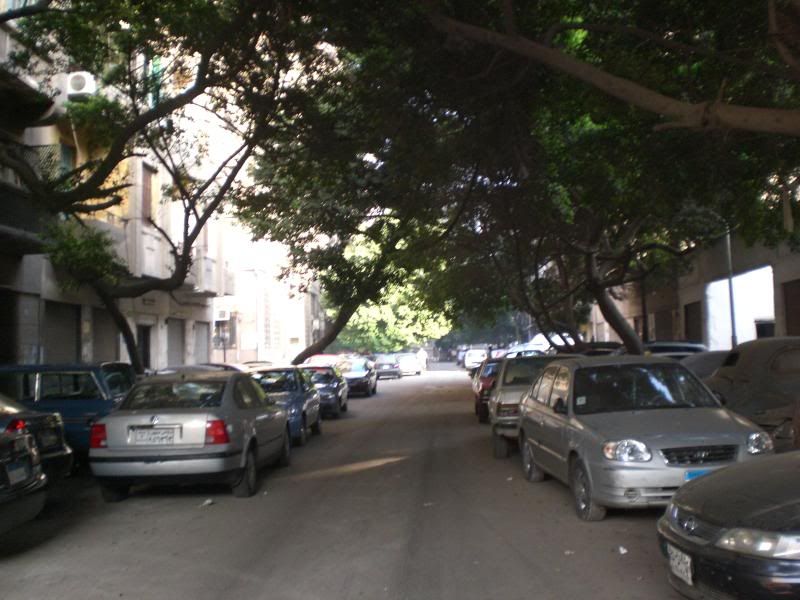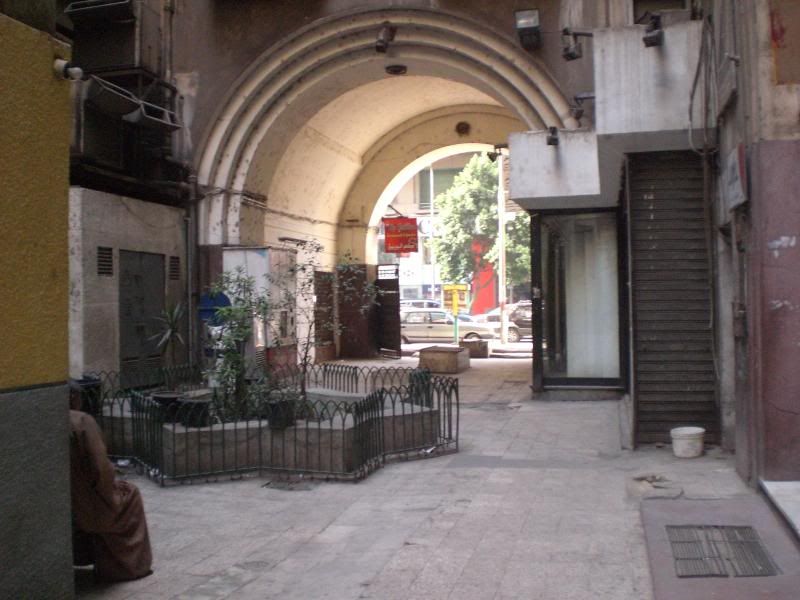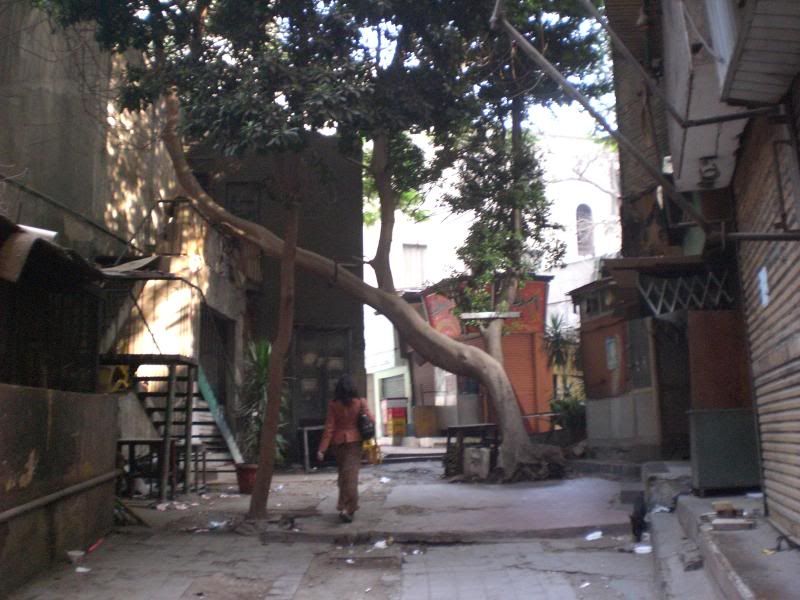 Just in case you need a specialist – from Liverpool –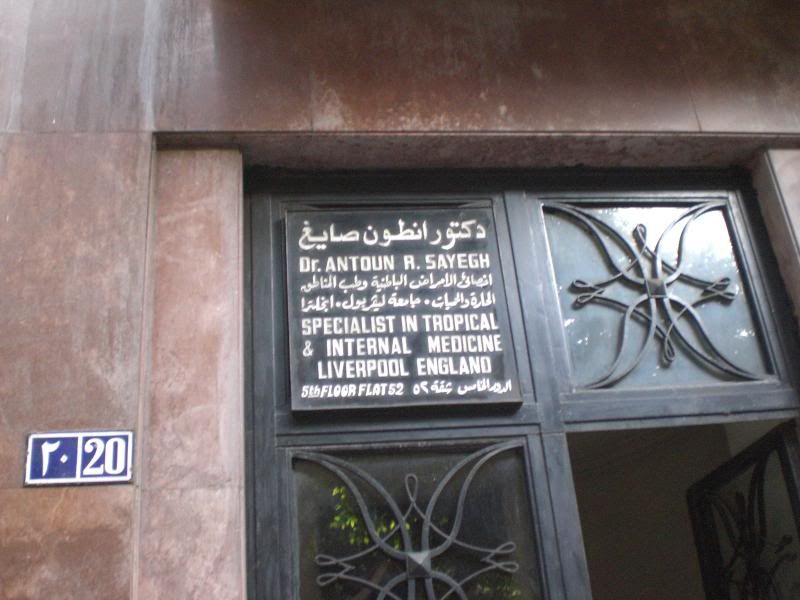 Quite a few repair garages around here as well –
The street name in case you need to find one –
You can have some extras added to your car as well, nice shiny bits –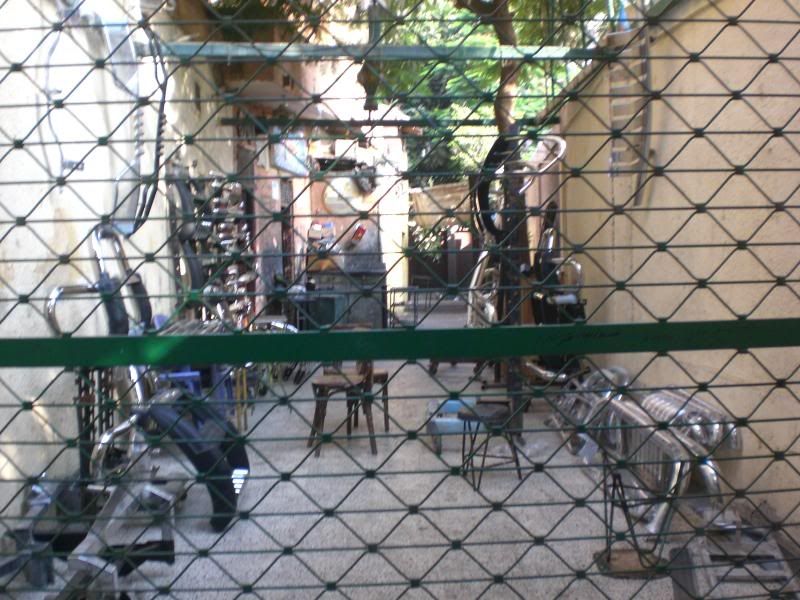 But I hope these cars have not been having to wait for service.
An old Fiat, Mercedes, VW, American petrol guzzler and unidentified -
Street food (falafel usually) –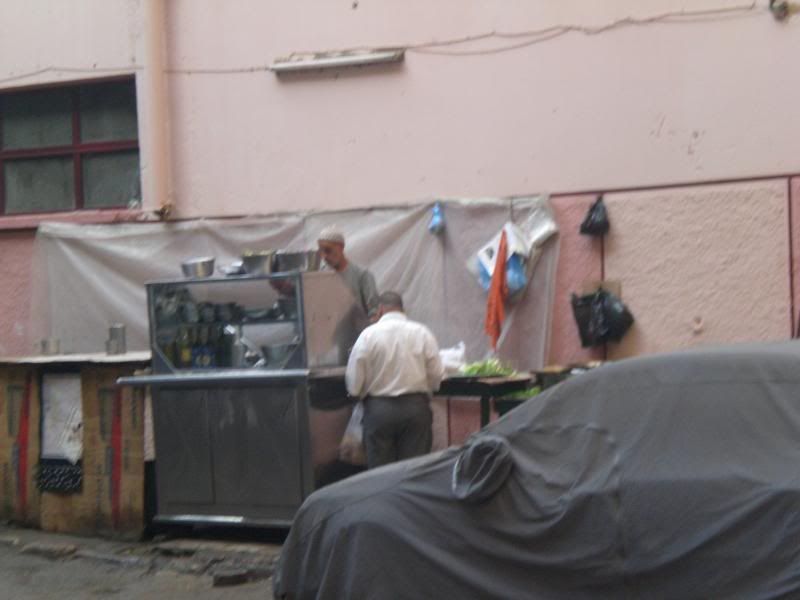 Better food from here, this is where I had my morning koshary from.
"According to the locals, the best koshary in Egypt...."
www.aboutarek.com/get_page.asp?ID=262
To finish off, the old and the new –