Post by Deleted on Jul 10, 2010 5:40:57 GMT
Once when I was going on holiday in California, it suddenly struck me that I should stop off in Havana on my way there. This is easier said than done since there are no regular air links between the United States and Cuba, but a quick look at a map helped me to determine the best route.
I flew from Paris to Dallas to Cancun and then connected on Aero Caraibe to Havana. Solo travellers can sometimes have mild panic attacks since there is no one with whom to share doubts or plan strategies. So it was with some anxiety that I set foot on Cuban soil.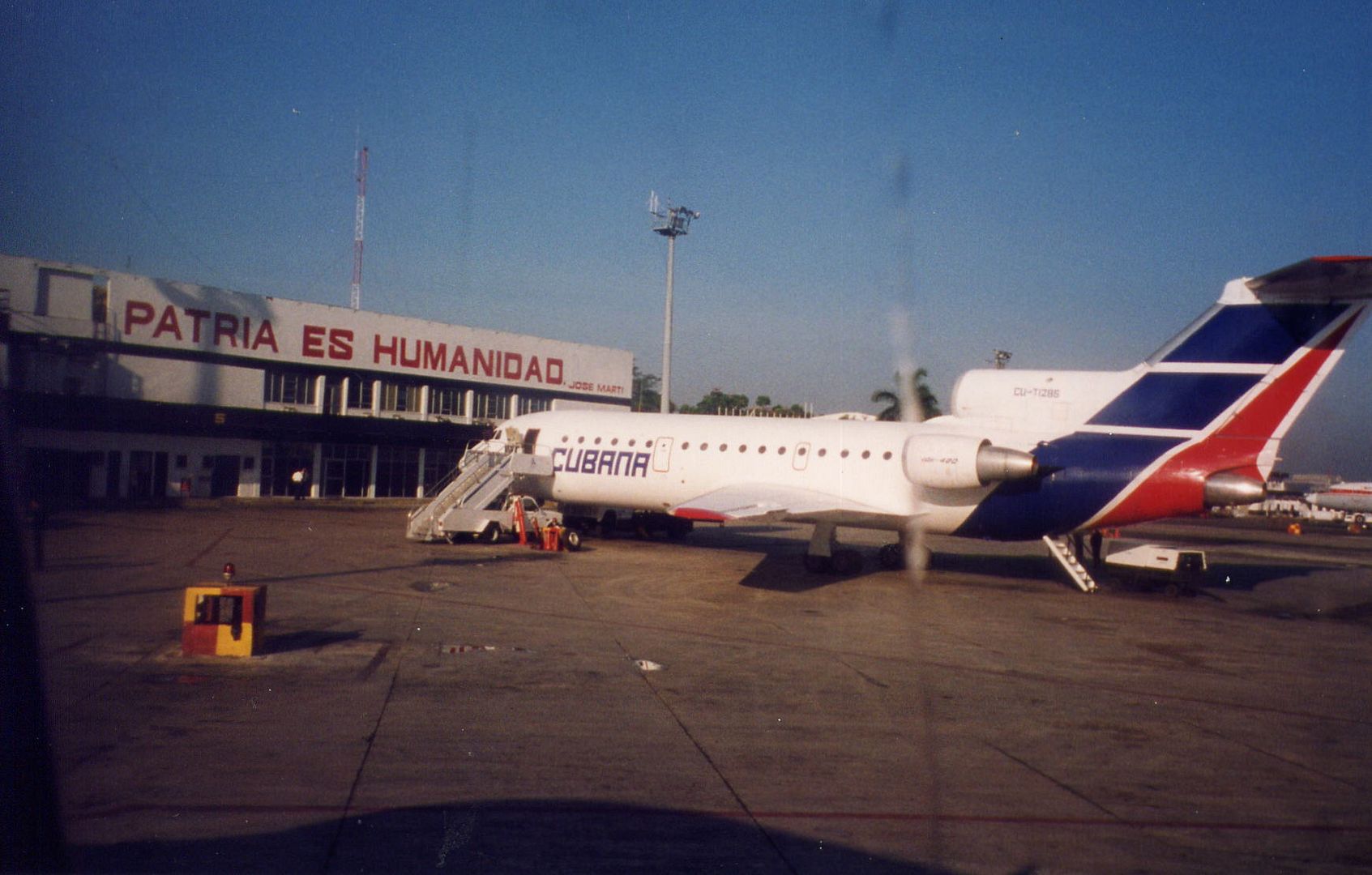 There were two terminals: a sparkling modern one for the European and Canadian carriers, and a tired old one for Cubana and various Latin American carriers. Immigration was ultra fastidious, as it generally is in totalitarian countries, many forms to fill out and punctilious examination of passports. There were lots of "bad Americans" who had bought all-inclusive tours from the agencies of Cancun (all-inclusive because they cannot use their credit cards in Cuba). Cuba does not stamp American passports.
In spite of being super slow, the officials were quite friendly, and it was a tropical afternoon when I got into my vintage taxi to go into the city. The flat rate was US$20, which was quite steep considering the distance to be covered and the economy of the country, but hey, how often do I ride an old Studebaker along palm lined roads? Soon we were in the city.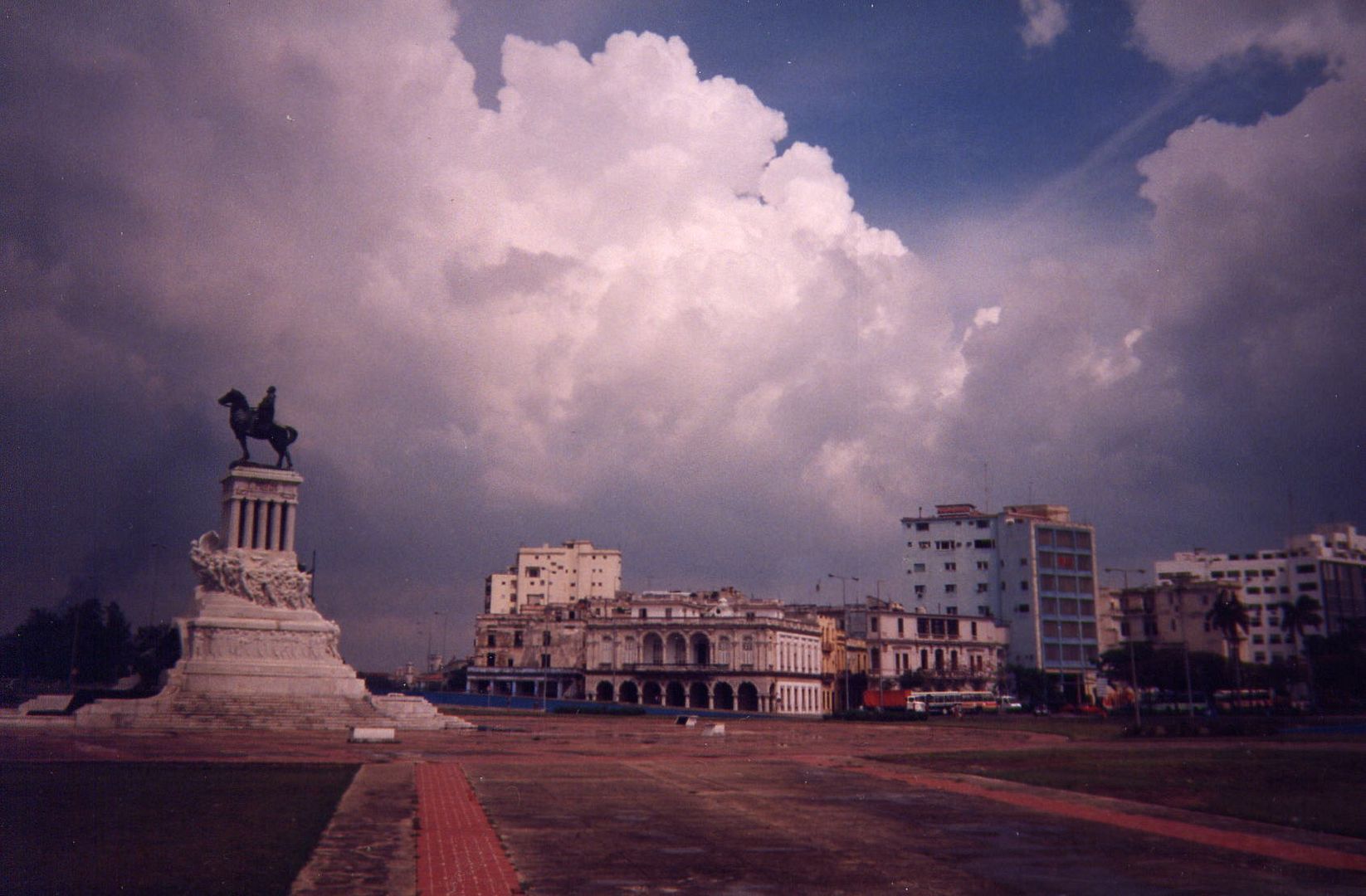 I had examined the hotel options and had decided that I would stay in the top-of-the-line historic Hotel Sevilla. It was built in 1908 in the Moorish style and was a favourite of the Mafia and Hollywood movie stars. Al Capone and Ava Gardner were guests there. I had obtained a rate of US$75, and one does not often stay in a hotel of that standing at such a rate.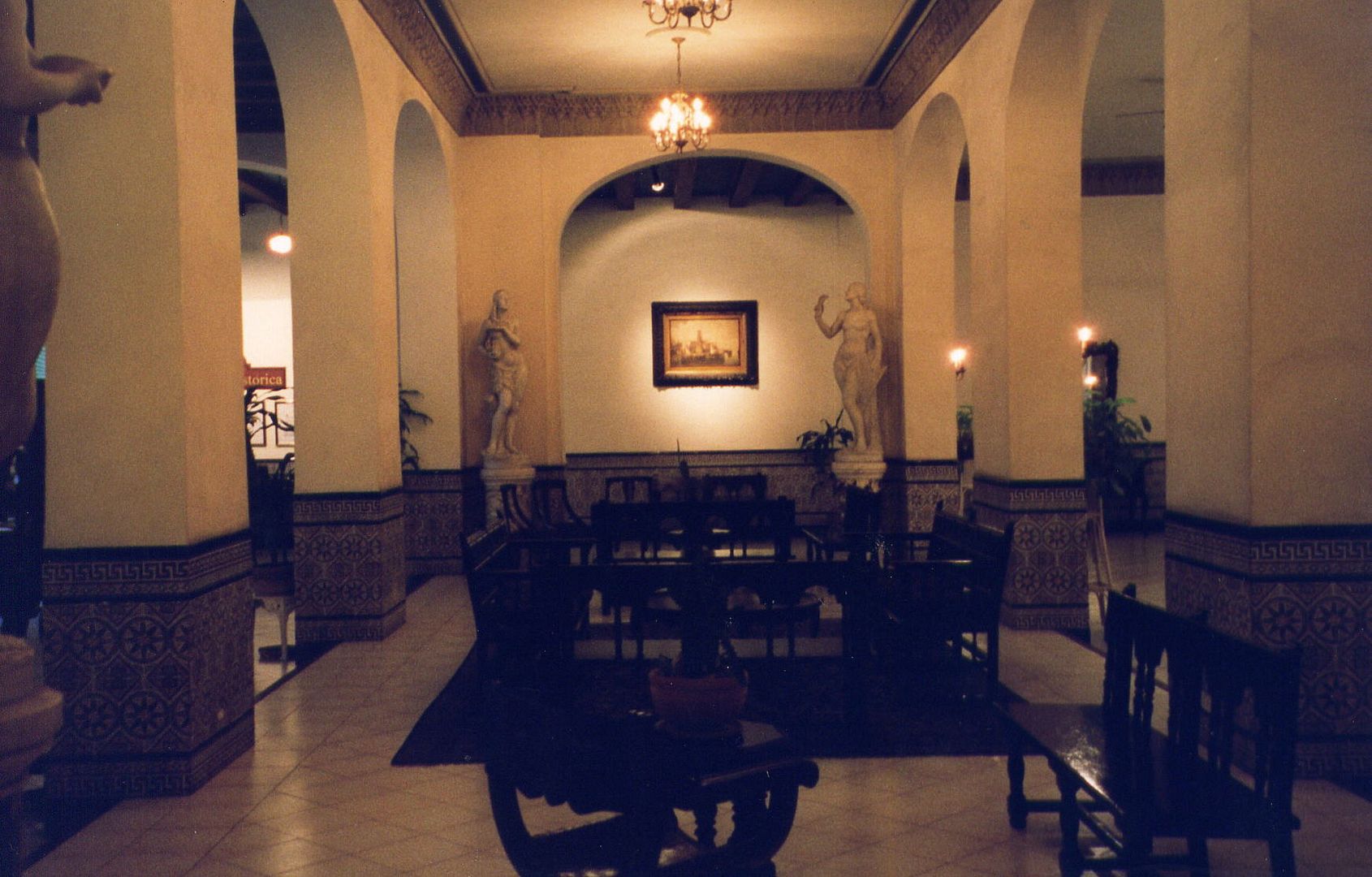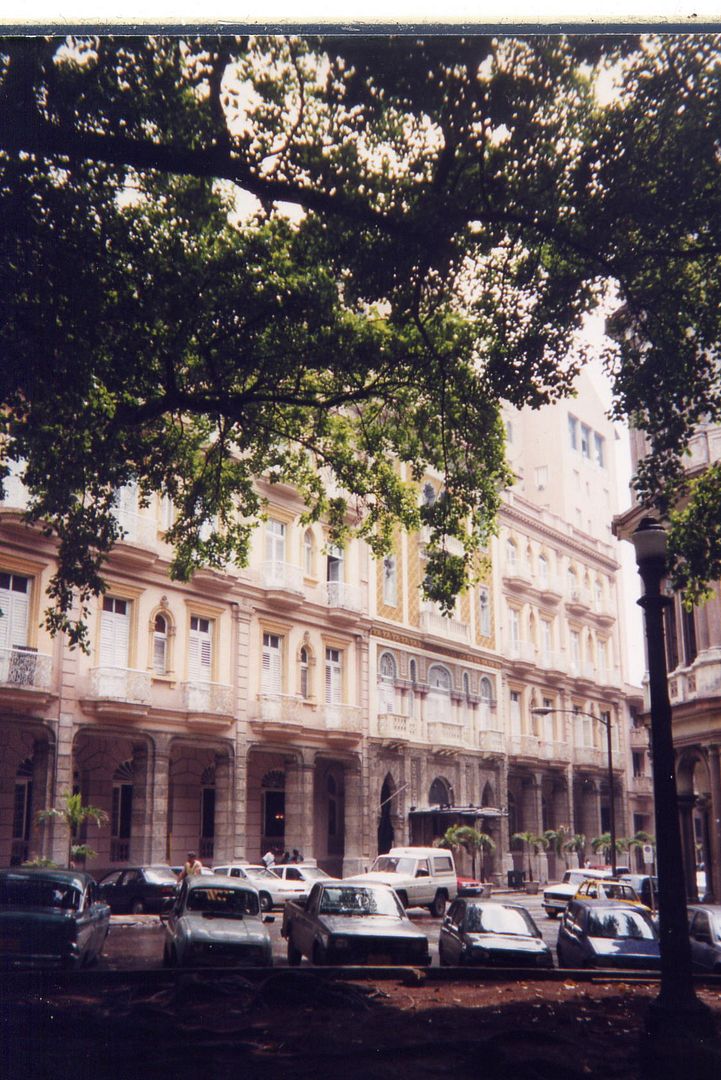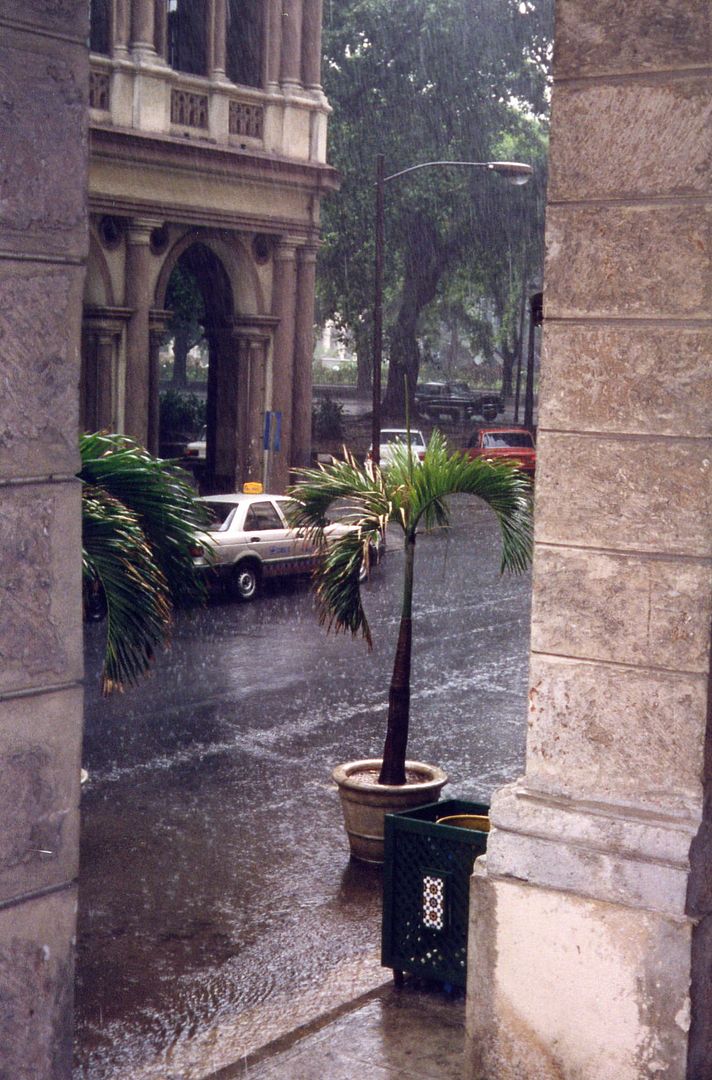 Calle Trocadero, the street of the hotel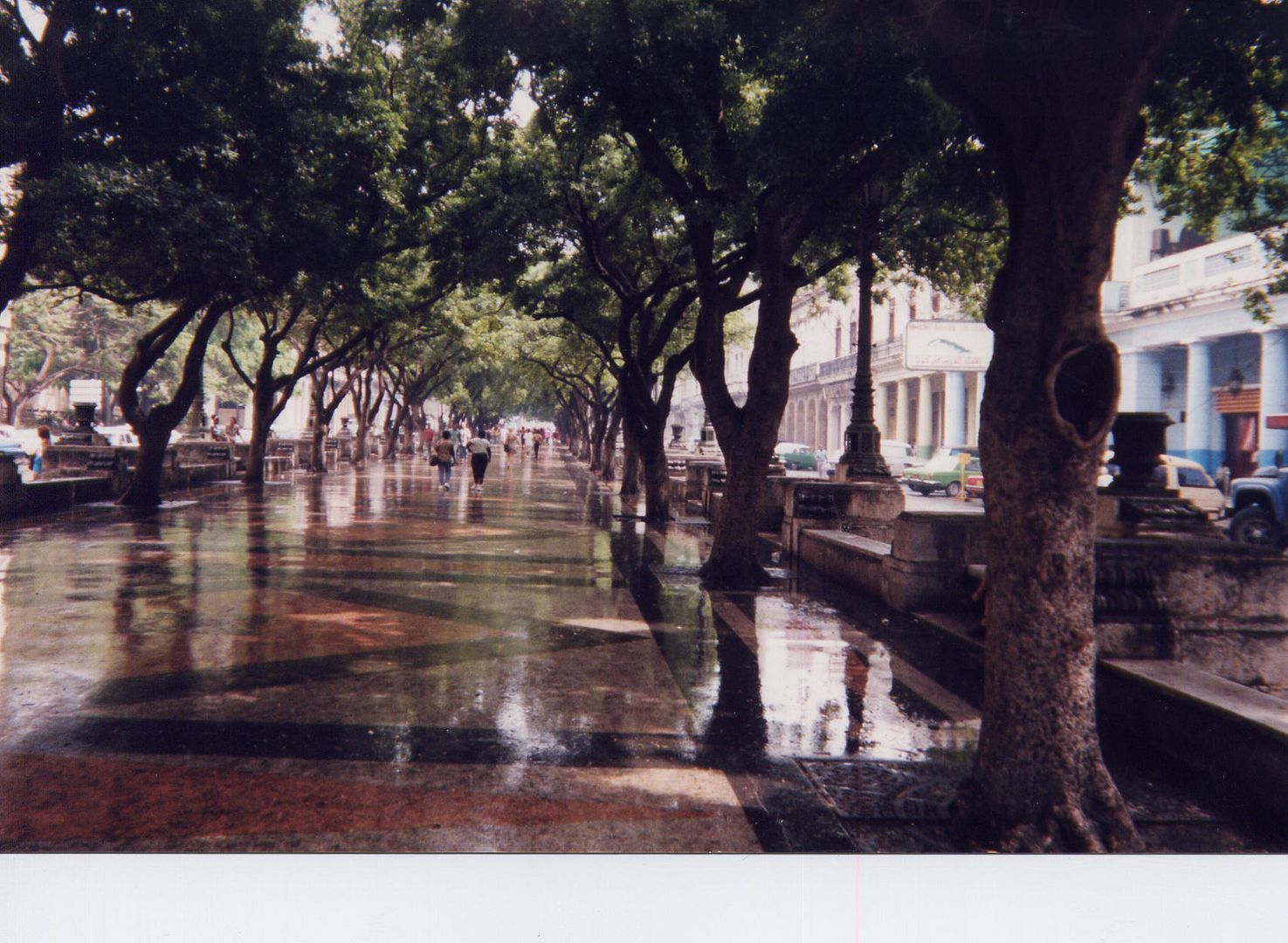 After three flights and lots of hours of travel, I needed a nap, so the streets of Havana would wait for a few hours...