Post by Deleted on Jul 18, 2010 22:33:32 GMT
When I am in the area, I have to confess that I enjoy visiting the
Cathédrale d'Images
in Les Baux de Provence. It was created in 1977 in an abandoned underground quarry. As the years go by, it has become increasingly sophisticated. The program changes once a year and is prepared by top professionals.
Just driving there is quite spectacular, because the Alpilles are extremely rugged. The first thing you see is the ruined château of Les Baux de Provence.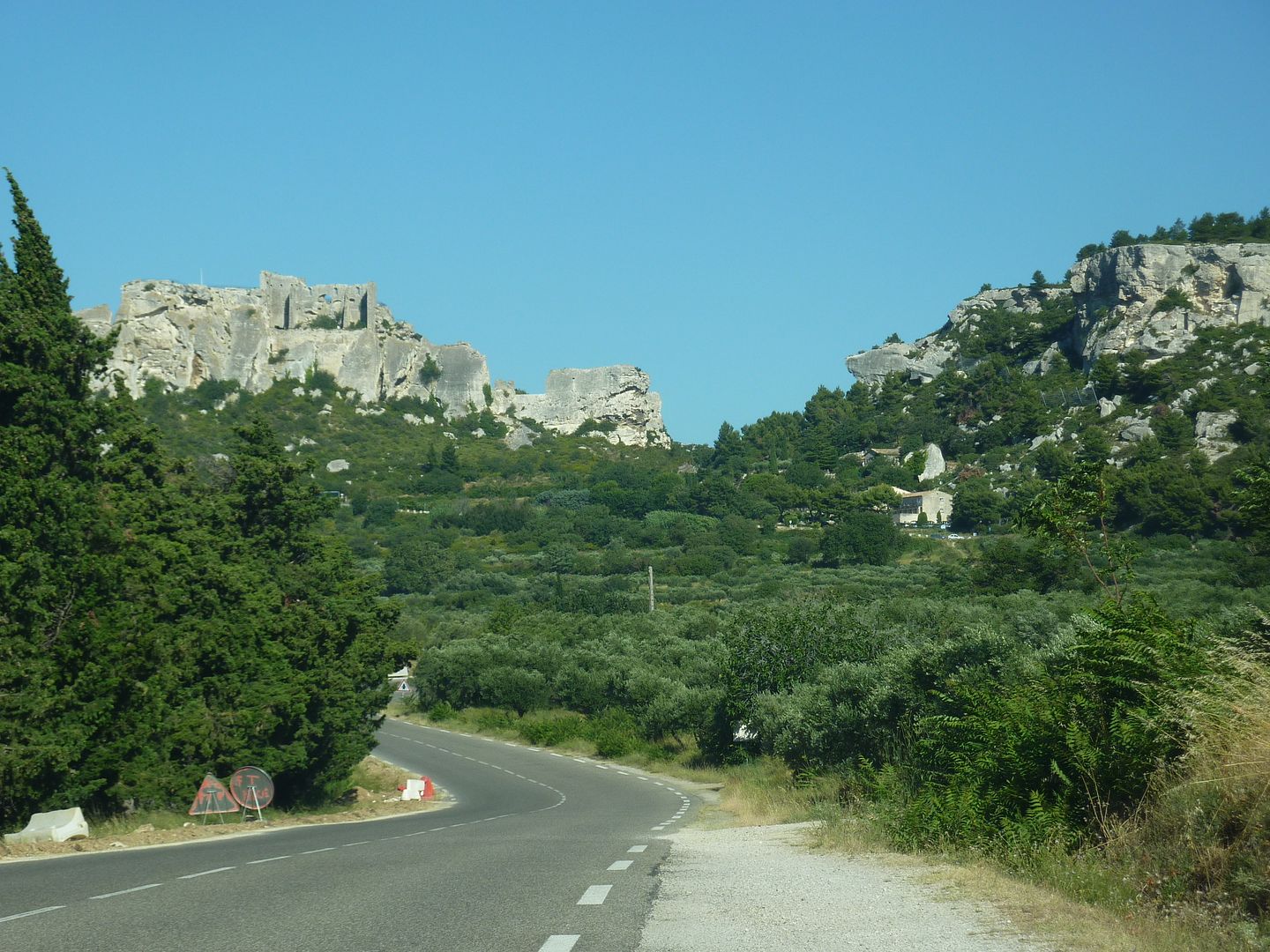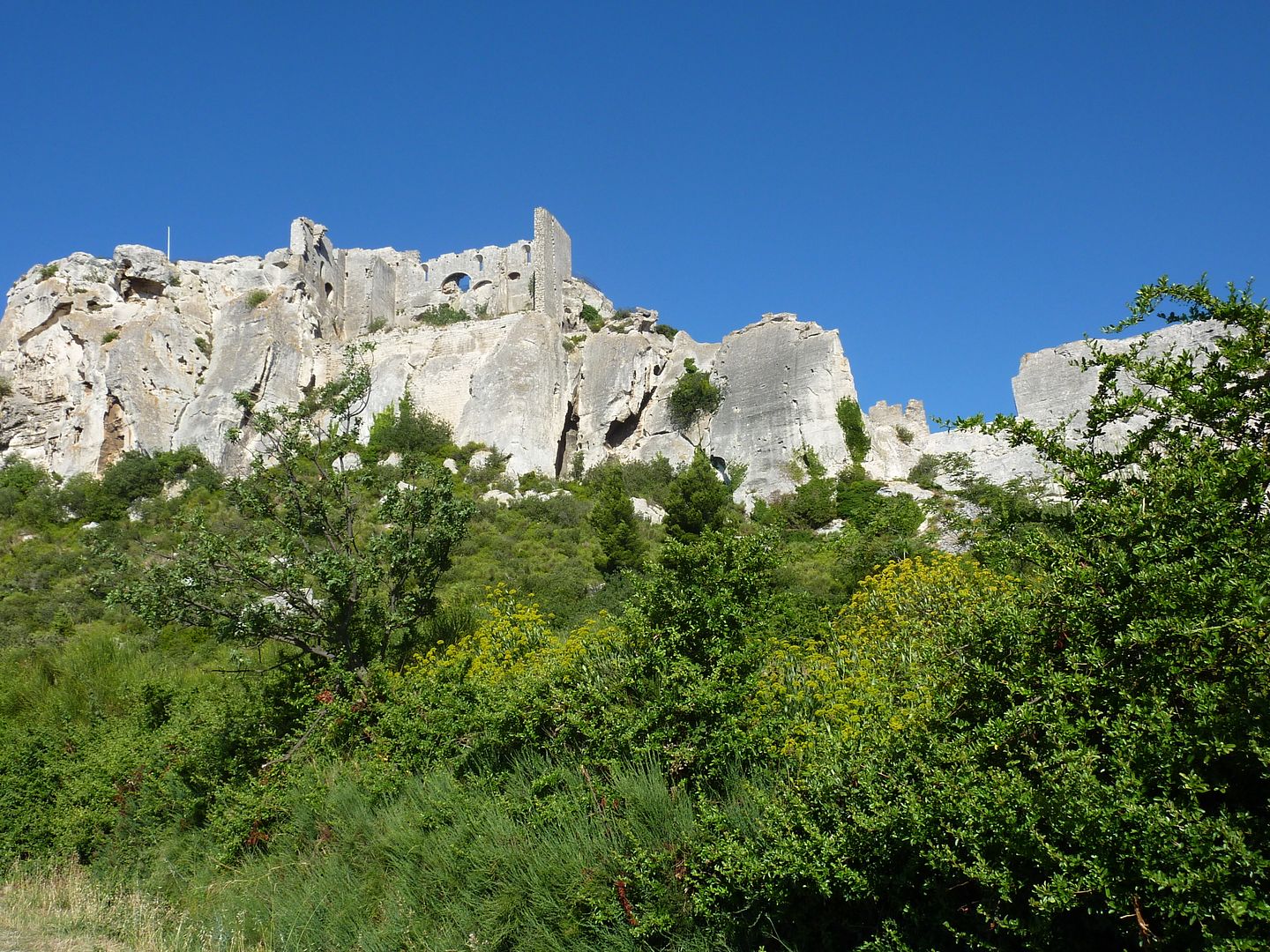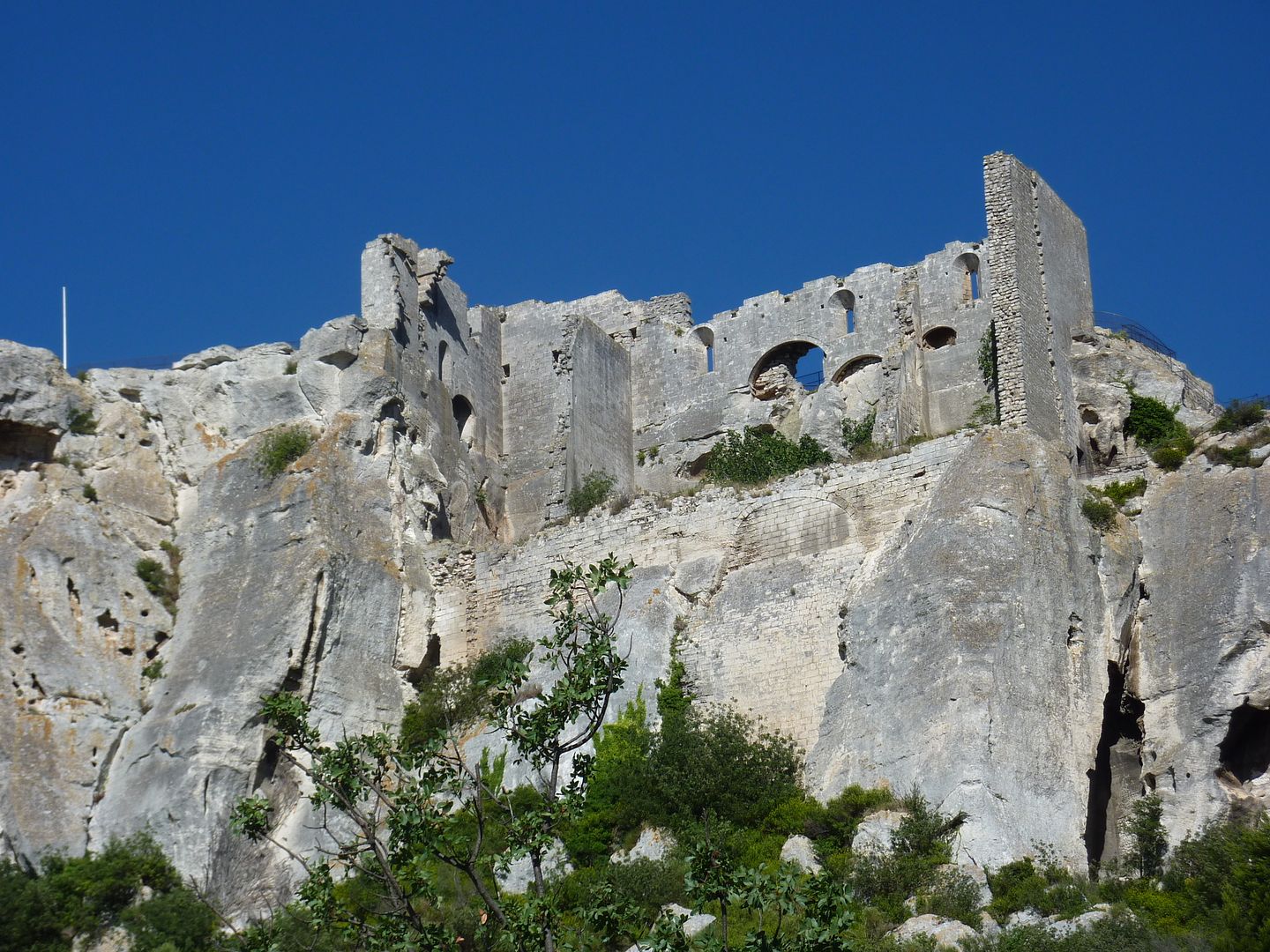 It is a lovely tourist trap in itself and should be seen at least once. The village is nothing but tourist shops, and you have to pay even to park alongside the road in the middle of nowhere (this annoys me), but the site is exquisite. Many people do not make the connection with the name and do not realize that Les Baux gave its name to bauxite, aluminum ore.
Anyway, just a kilometer further along the road (and with free parking), is the Cathédrale d'Images.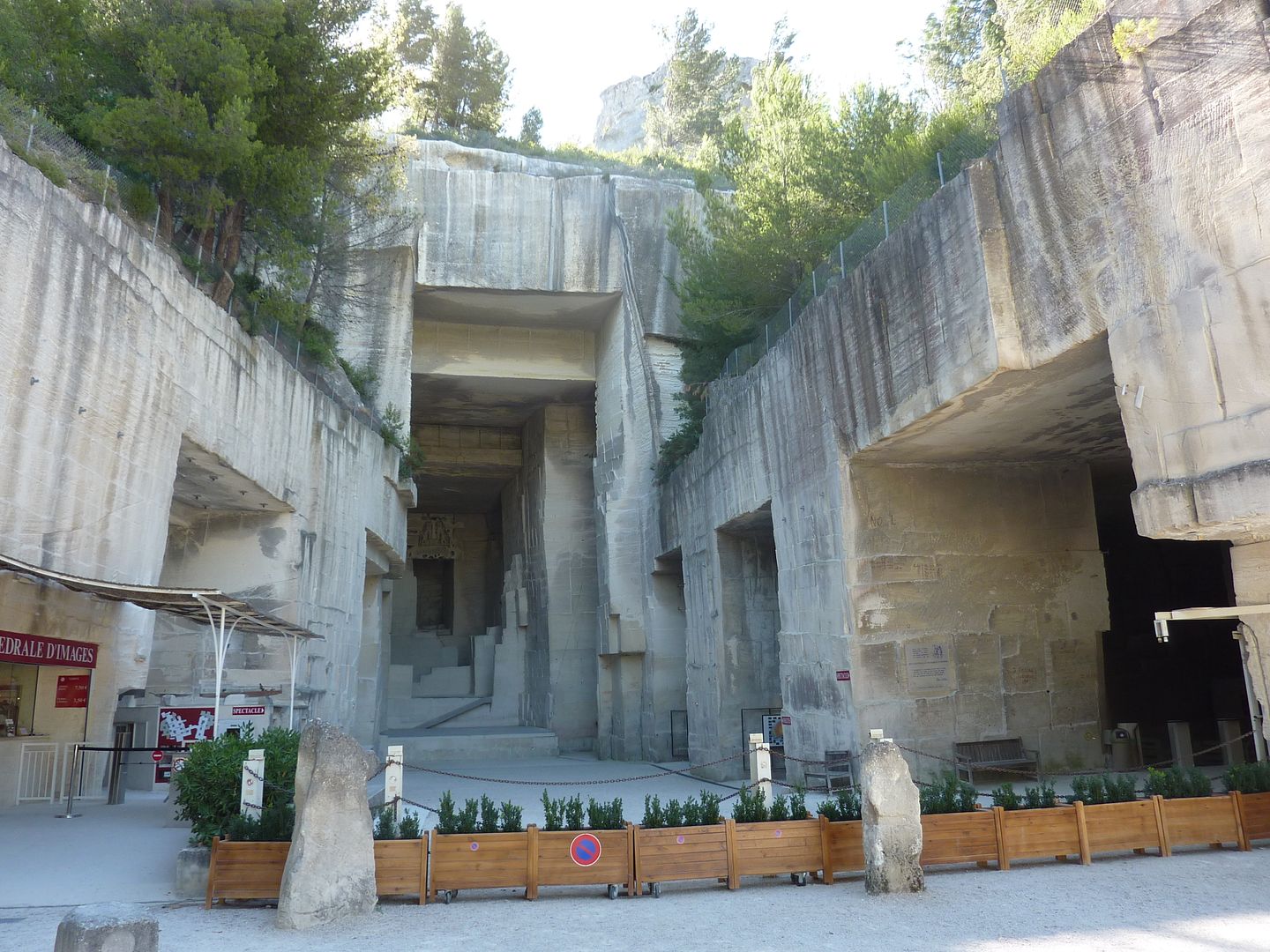 You buy your ticket (8.50€) and you enter the quarry. I went there just as it opened today, so I was there alone for a few minutes, and then it began to fill up fast. No matter how hot it is outside (today was 35° in Avignon), the temperature in the quarry is 16° and many people need a sweater or jacket.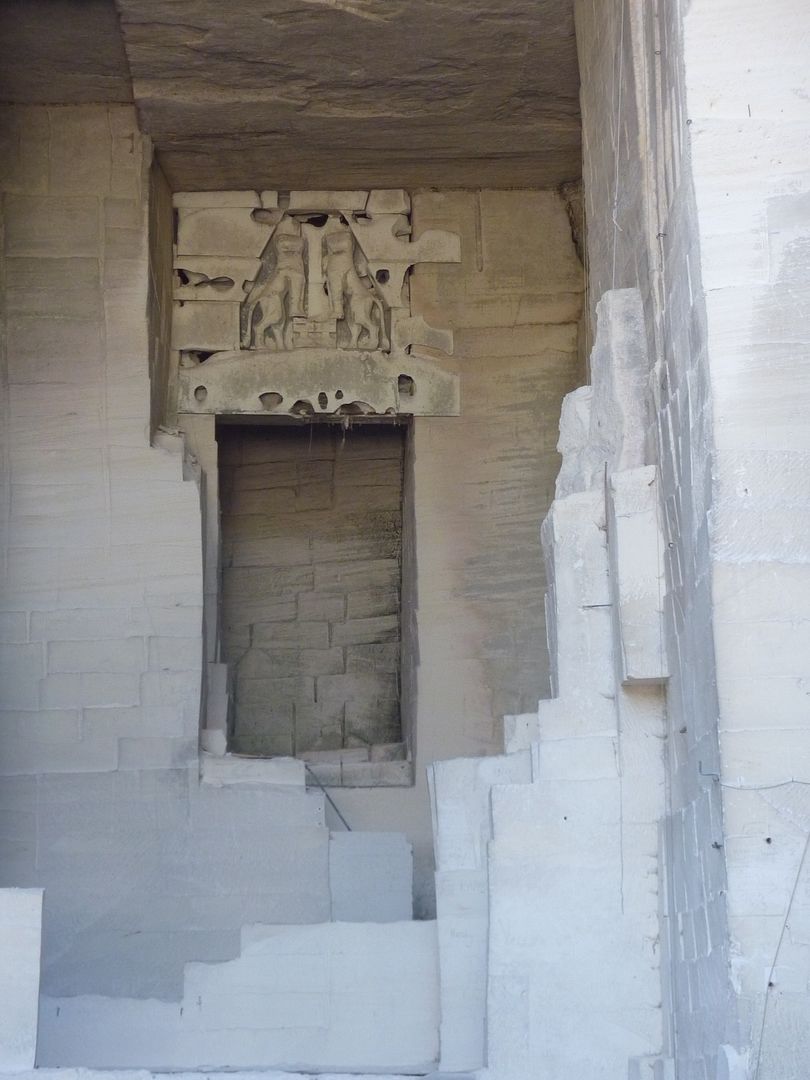 When you first go inside, you are blind due to the brightness outside, but then your eyes adjust and you can see all of the projections of photographs and films on the walls of the quarry, accompanied by haunting music and other sound effects.
This year's program is "Australia," the country that the French love the most for their phantasms of adventure.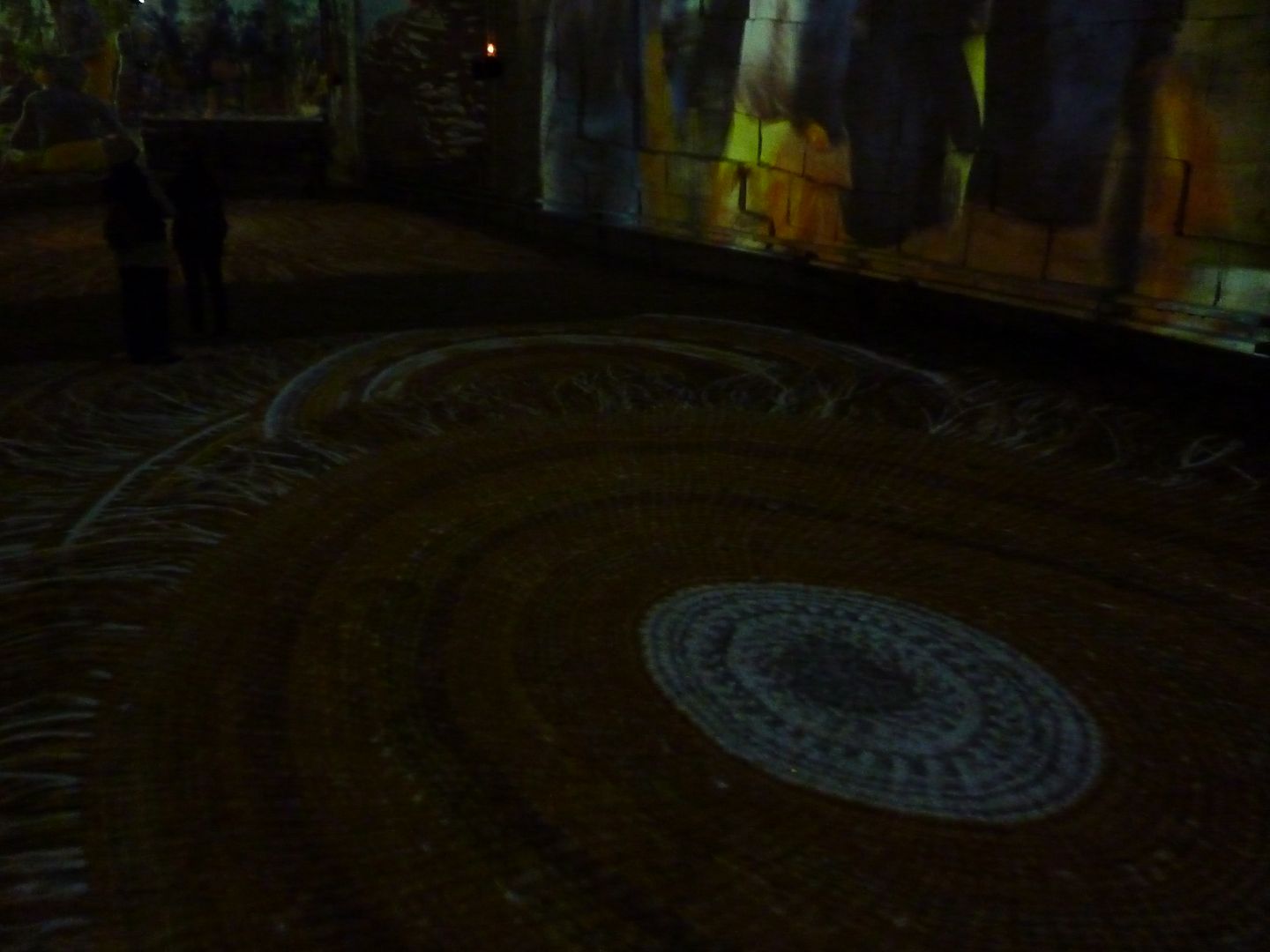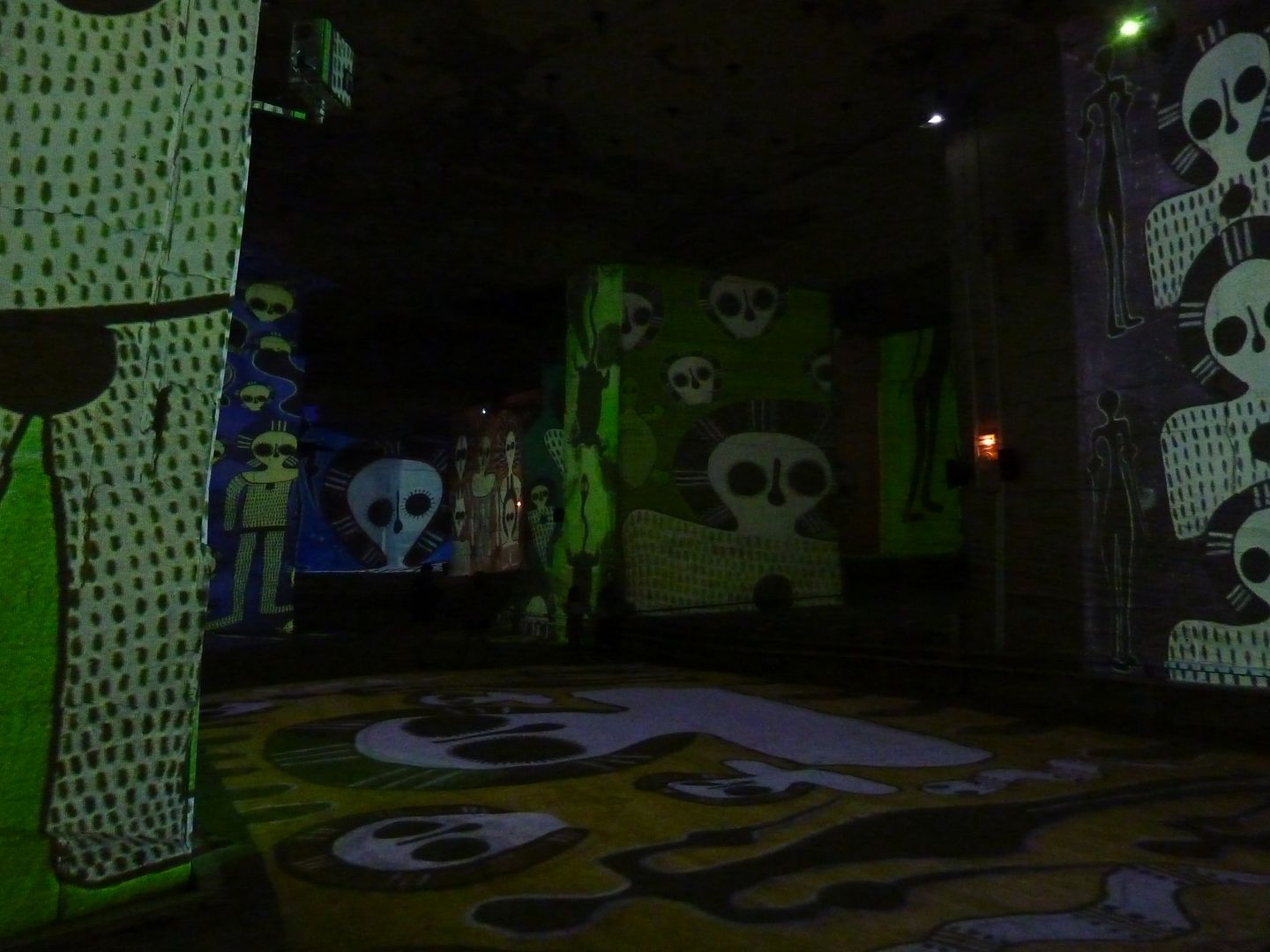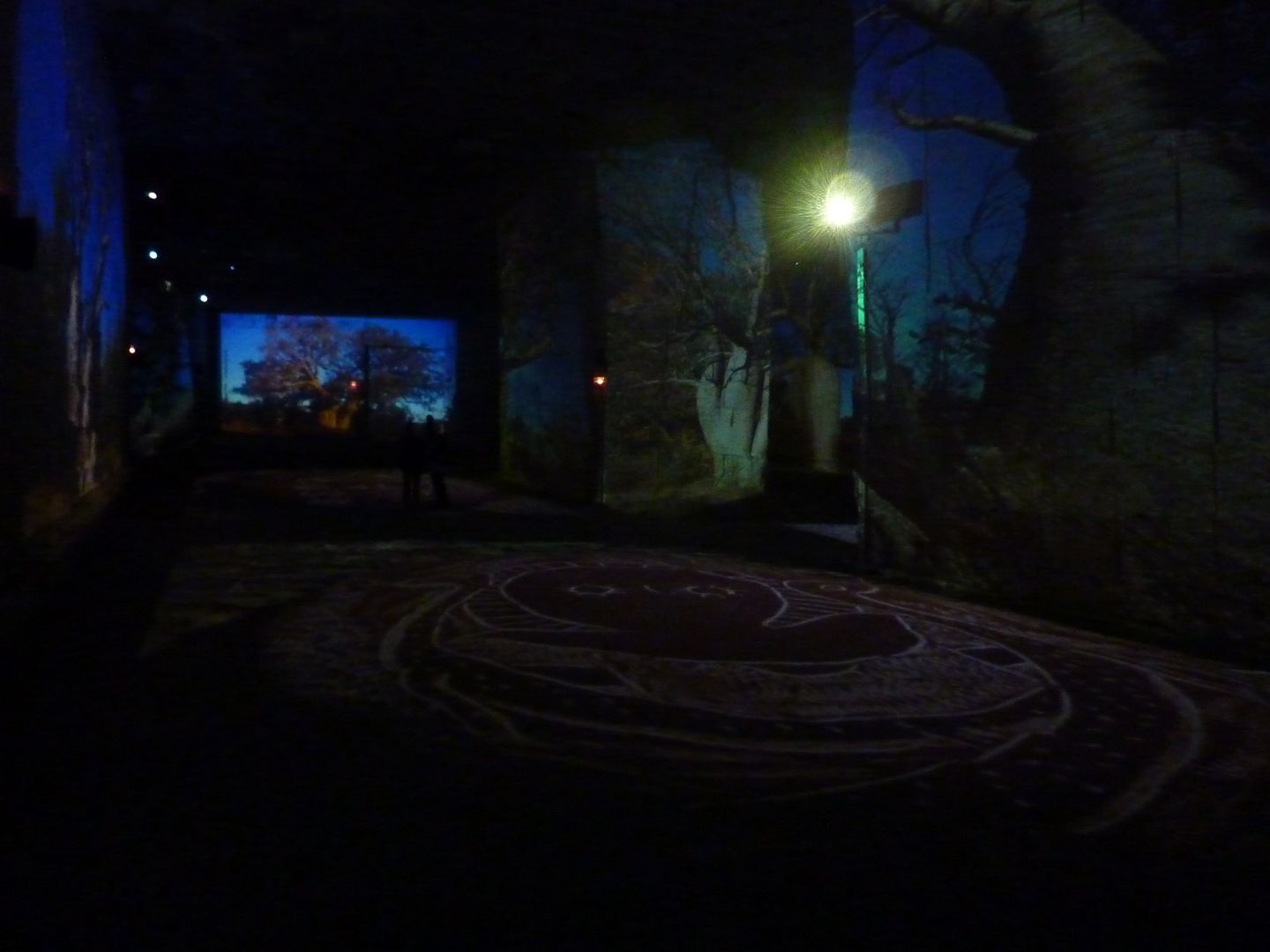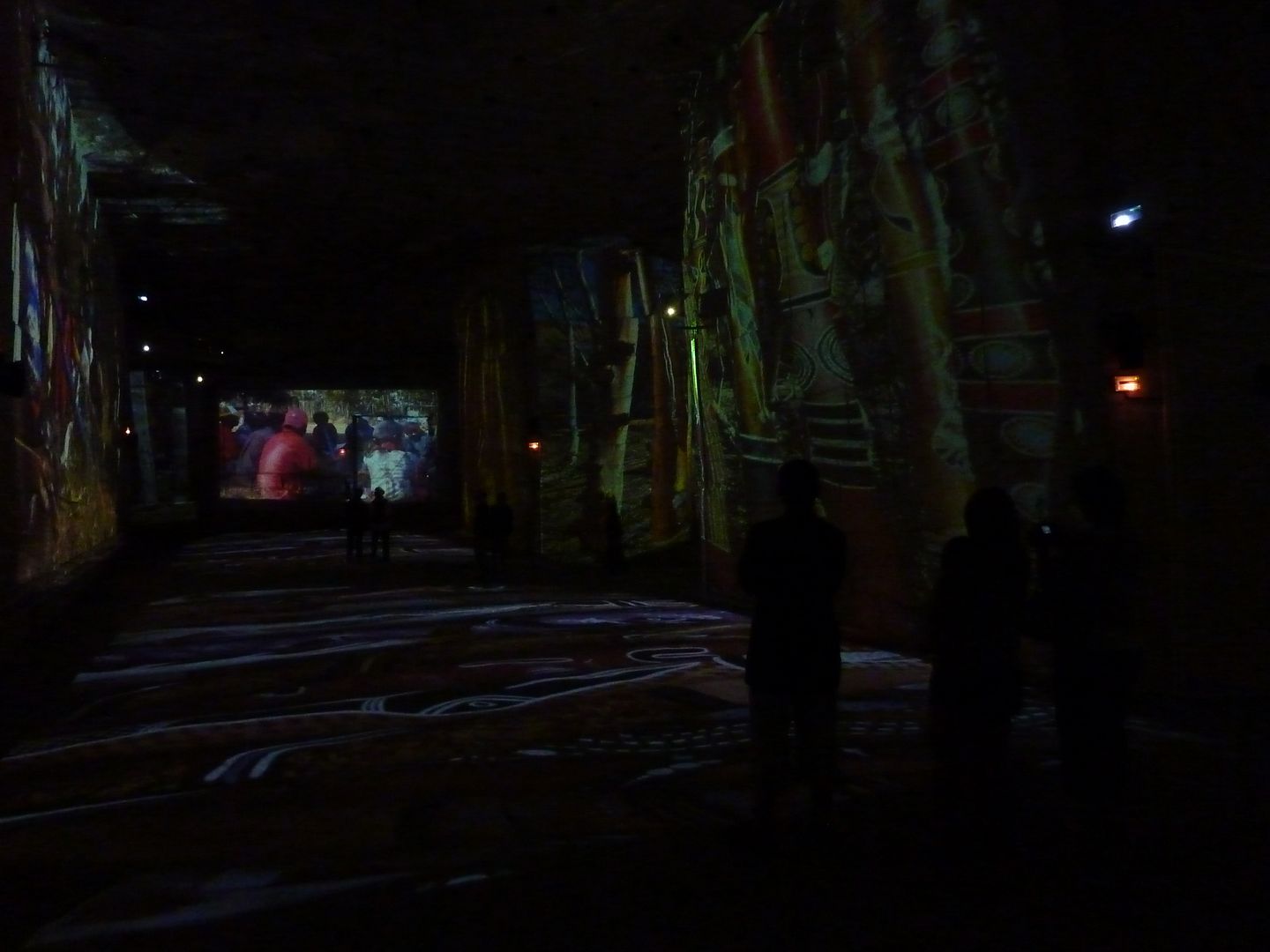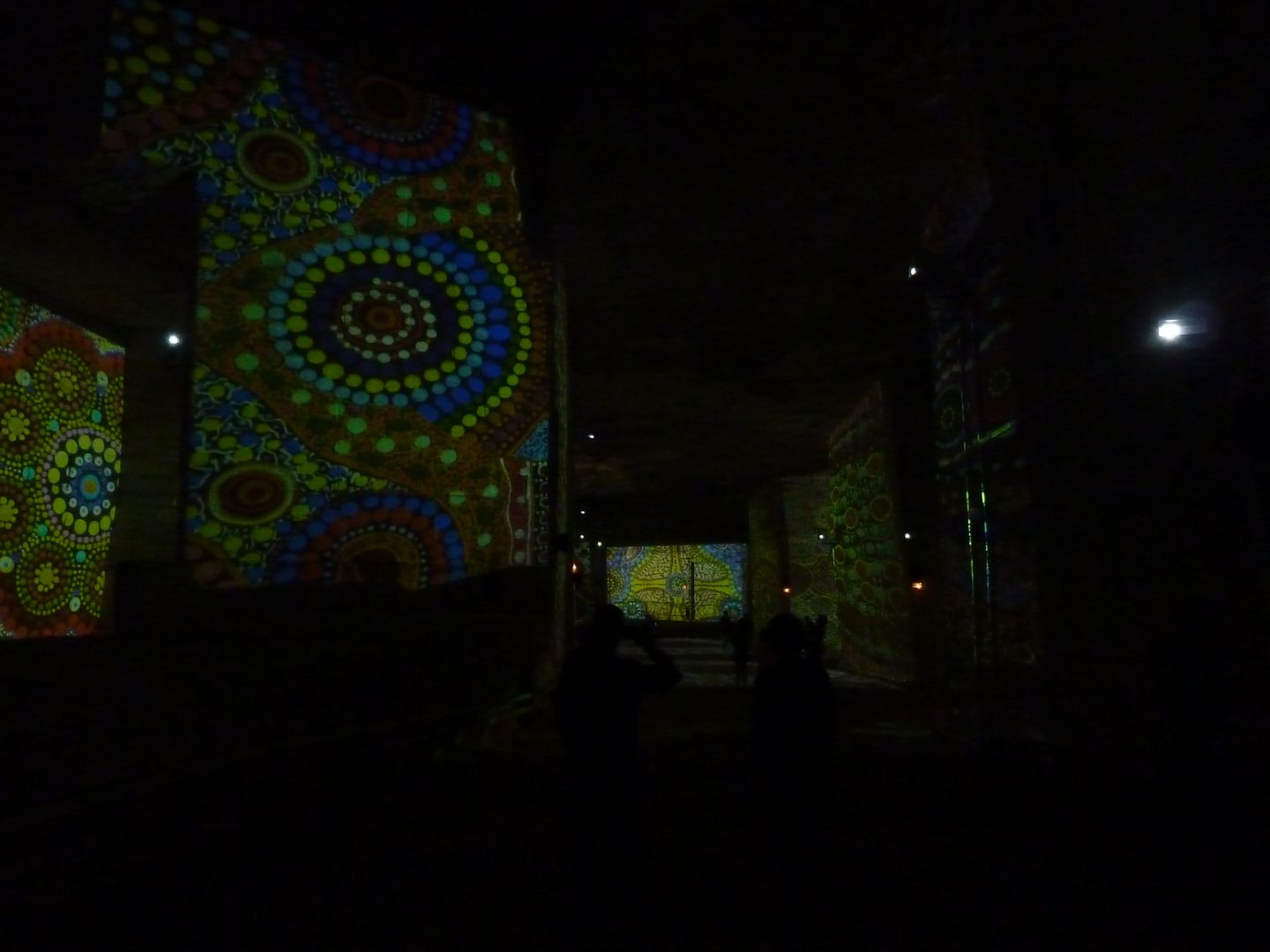 [photobucket height=480 width=640]http://s450.photobucket.com/albums/qq228/kerouac2/Avignon/Baux/?action=view&current=89832bcc.pbw[/photobucket]
The whole loop of the presentation lasts probably 20 minutes and continues in a seamless cycle, so it doesn't matter when people walk in.
The current program covers the wildlife and Great Barrier Reef, aboriginal life, the arrival of Europeans, mining, road trains, modern cities, etc.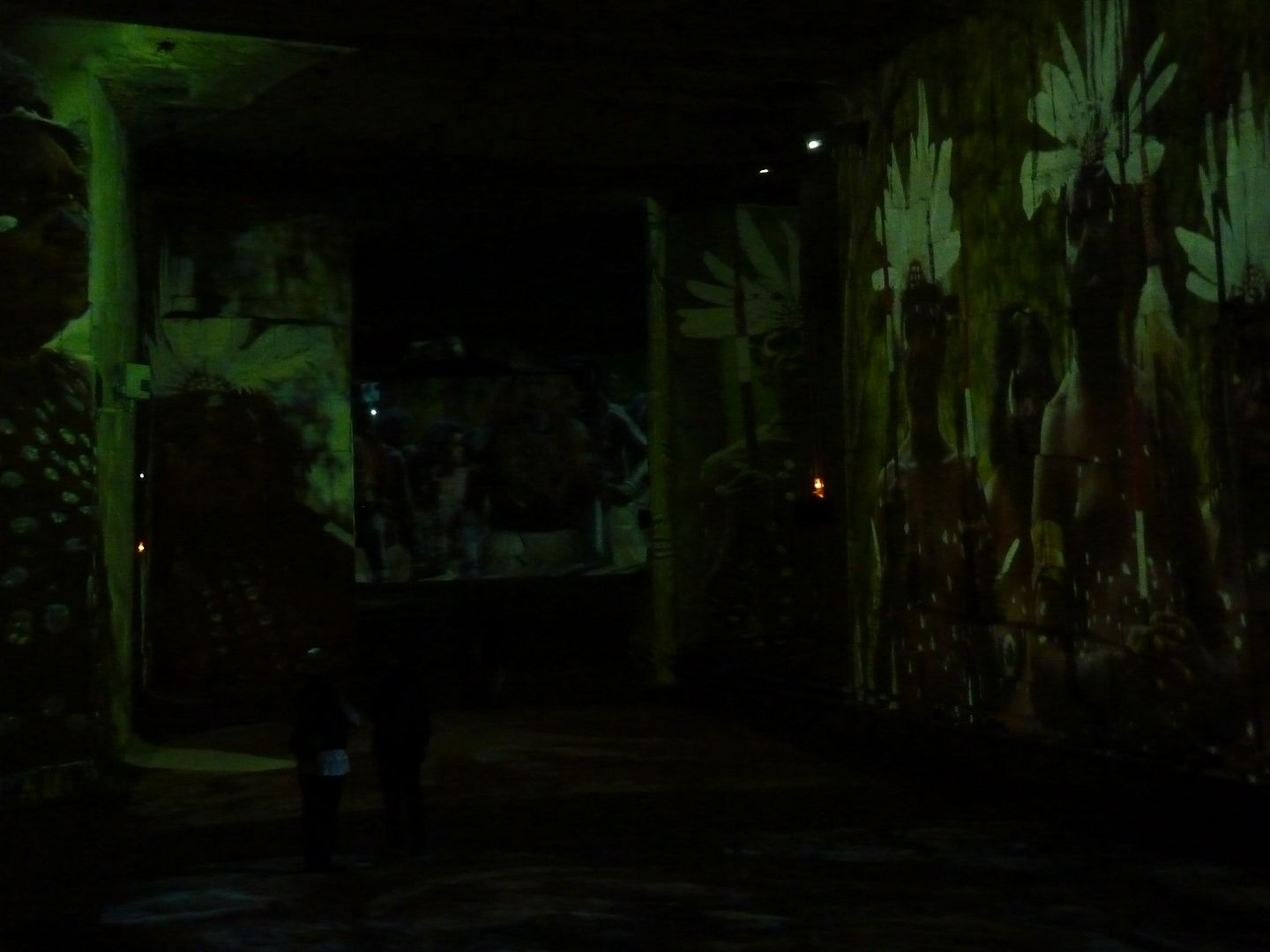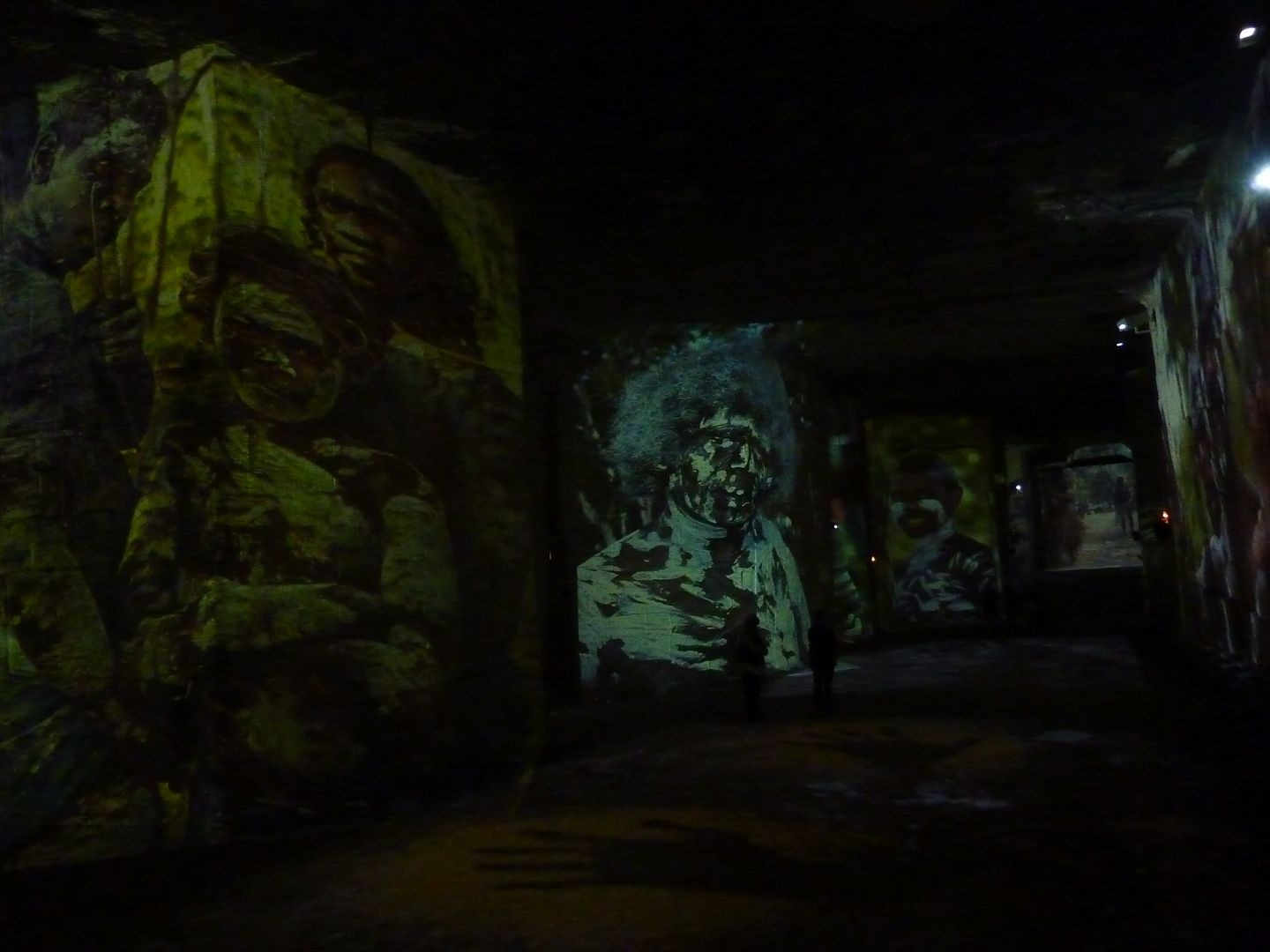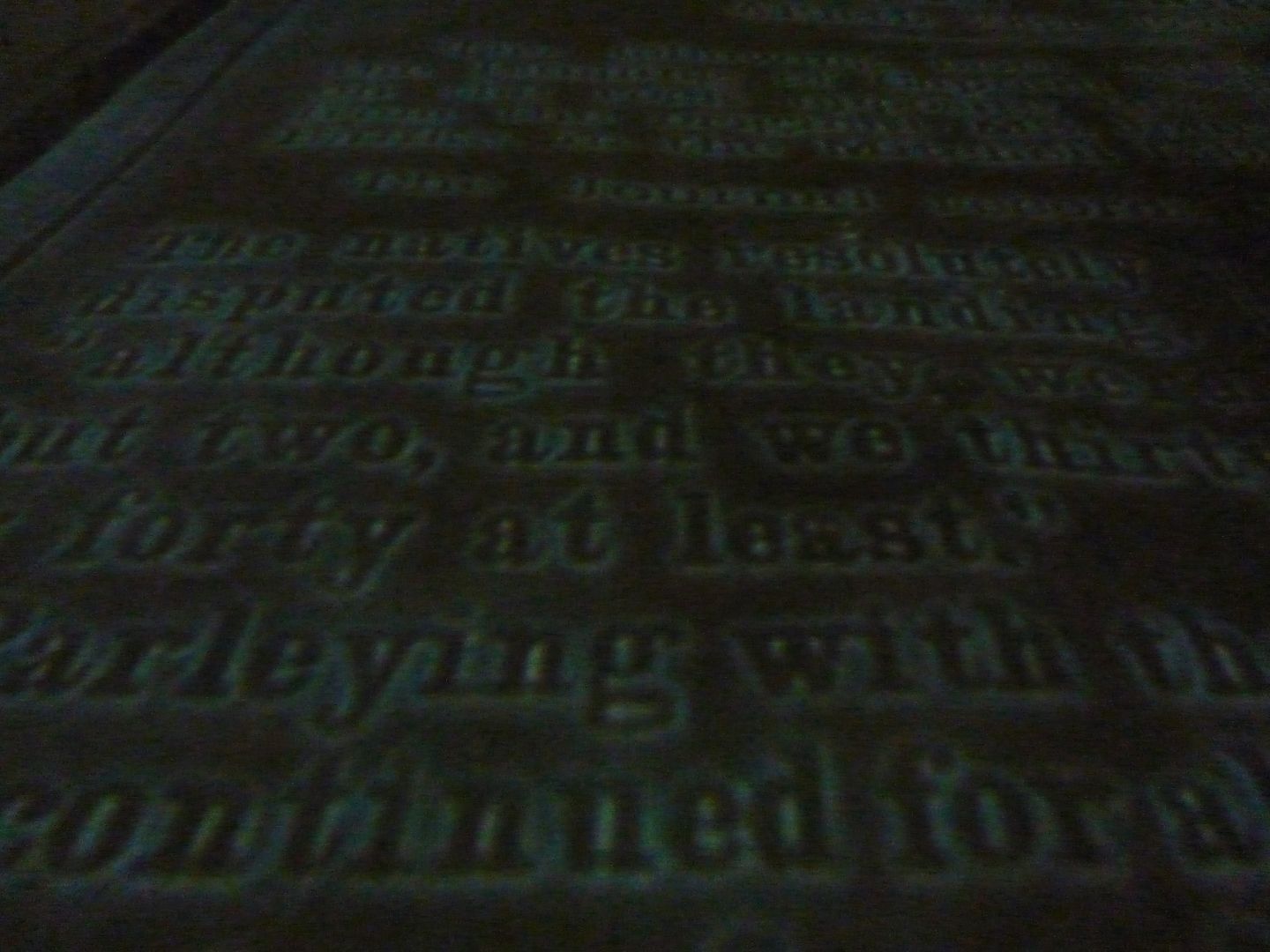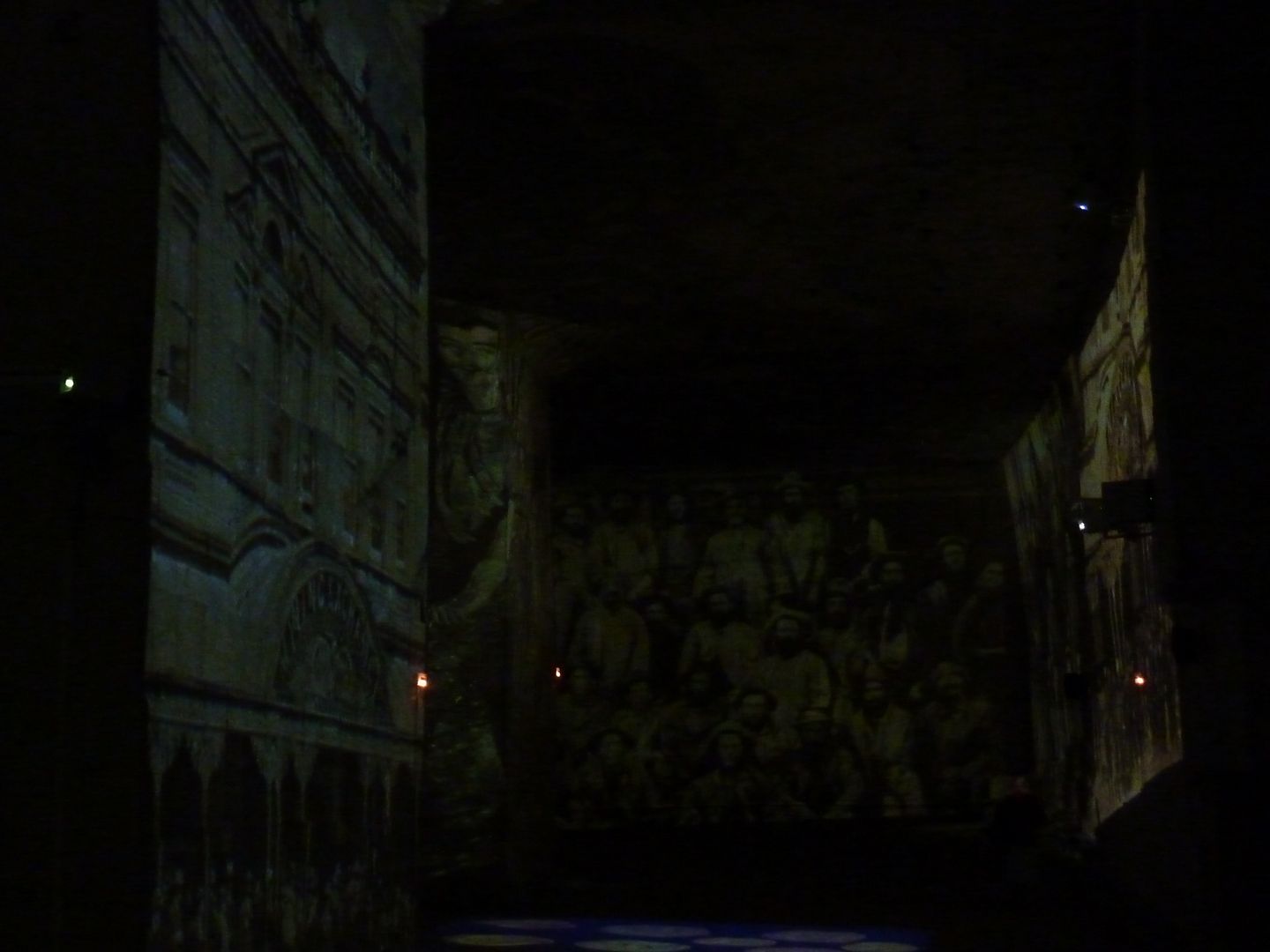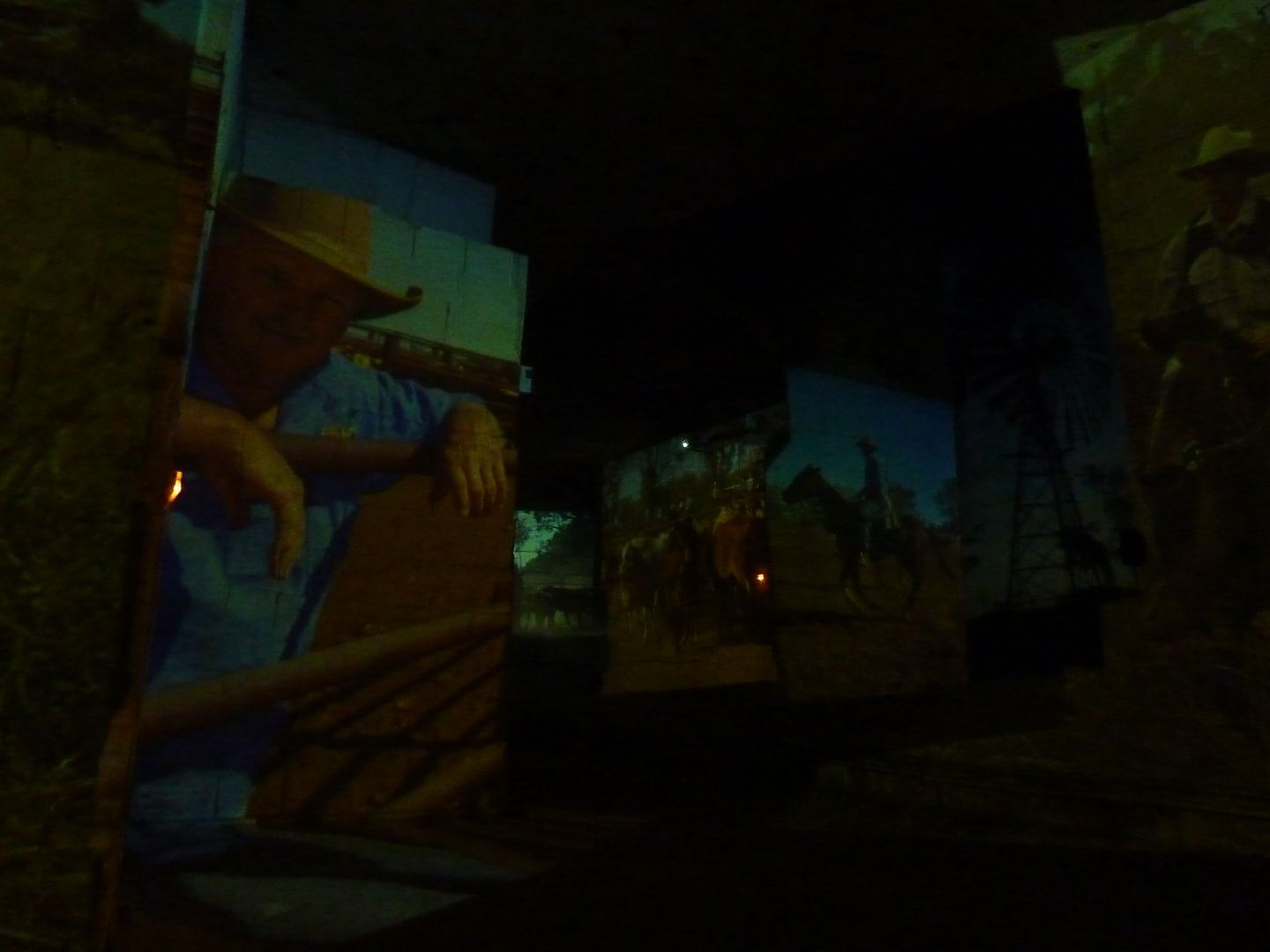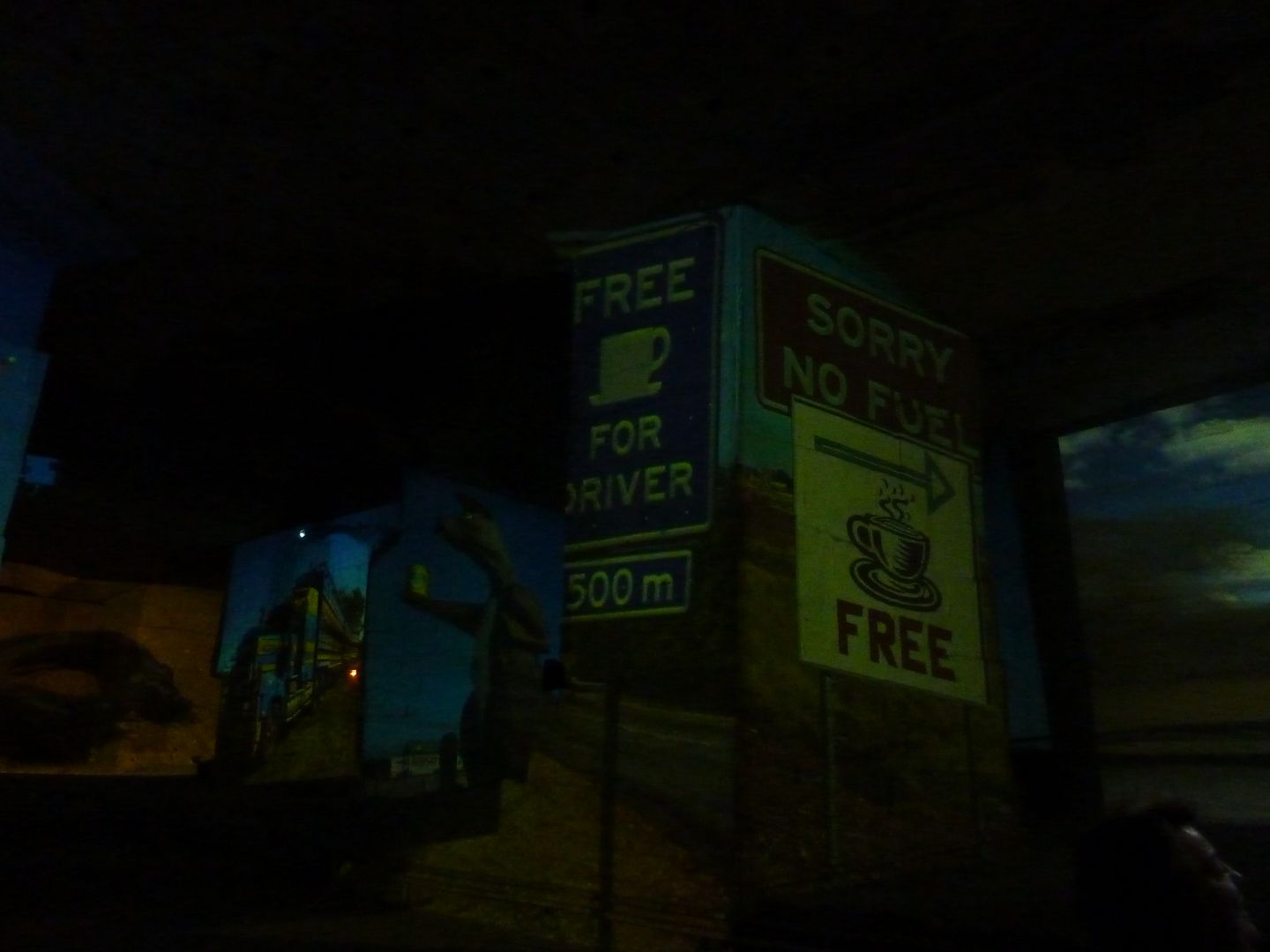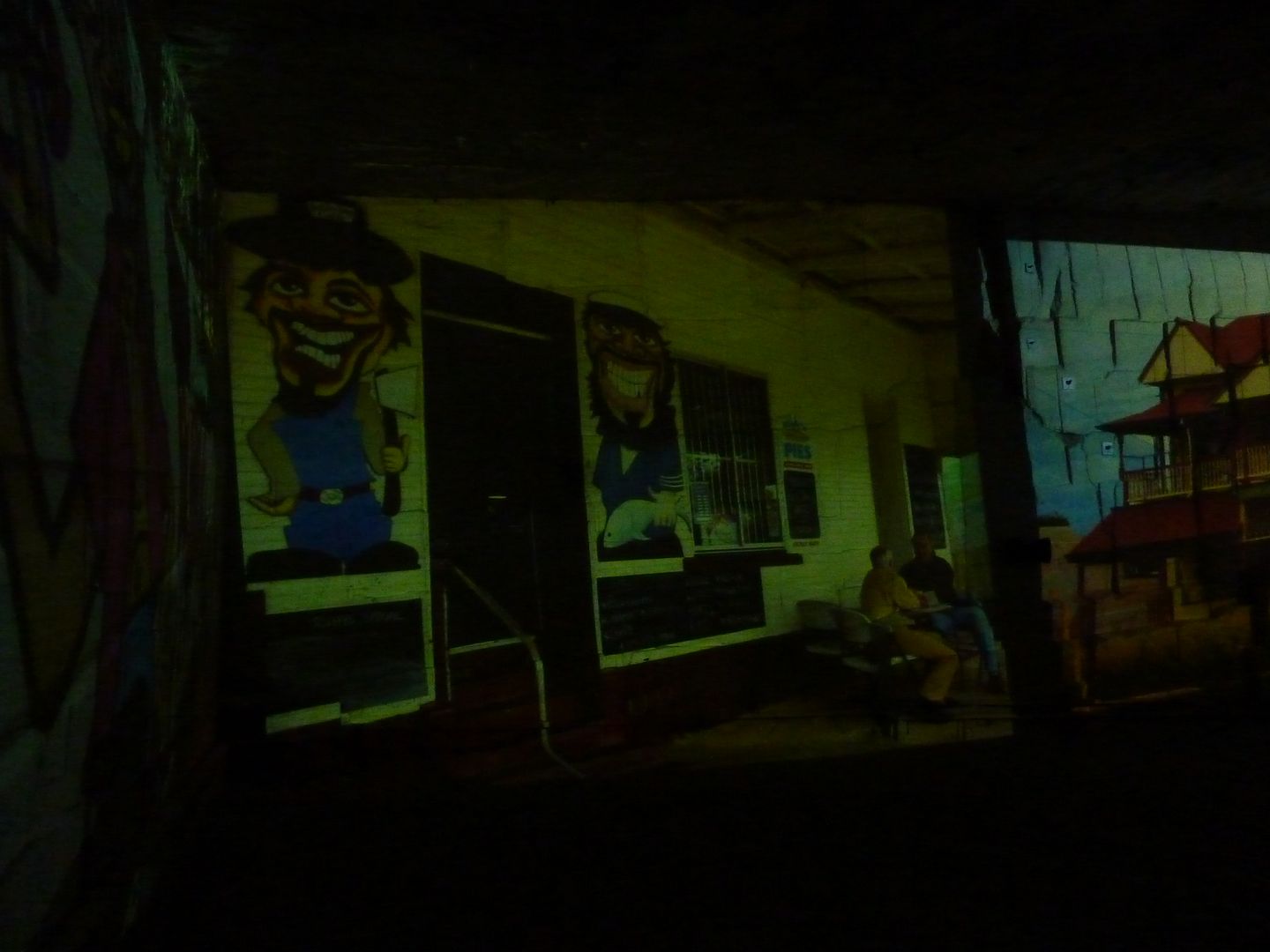 This way out!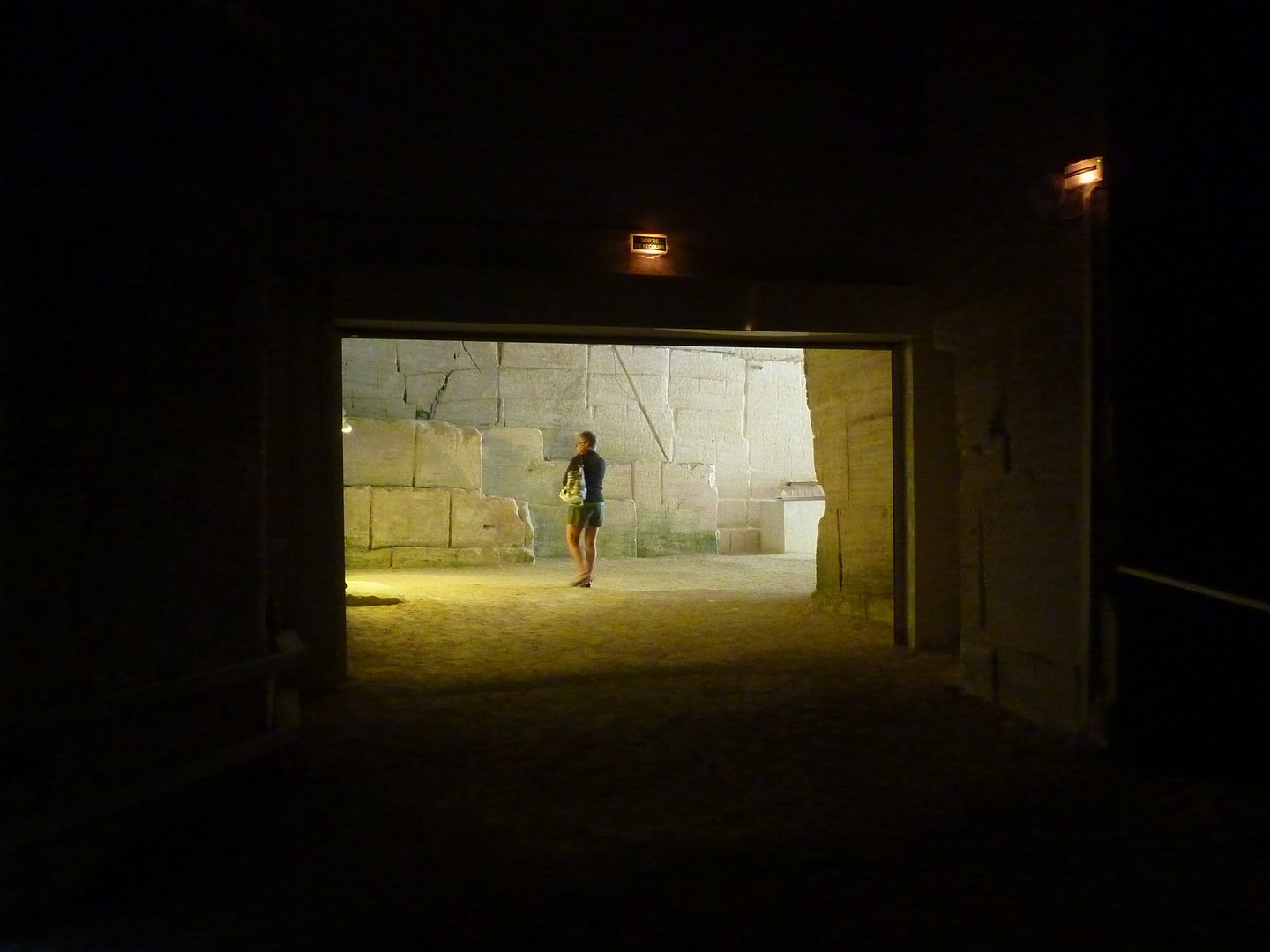 In the courtyard, there was a big photo display about Australia and the sites covered by the Chinese photographer and French producer.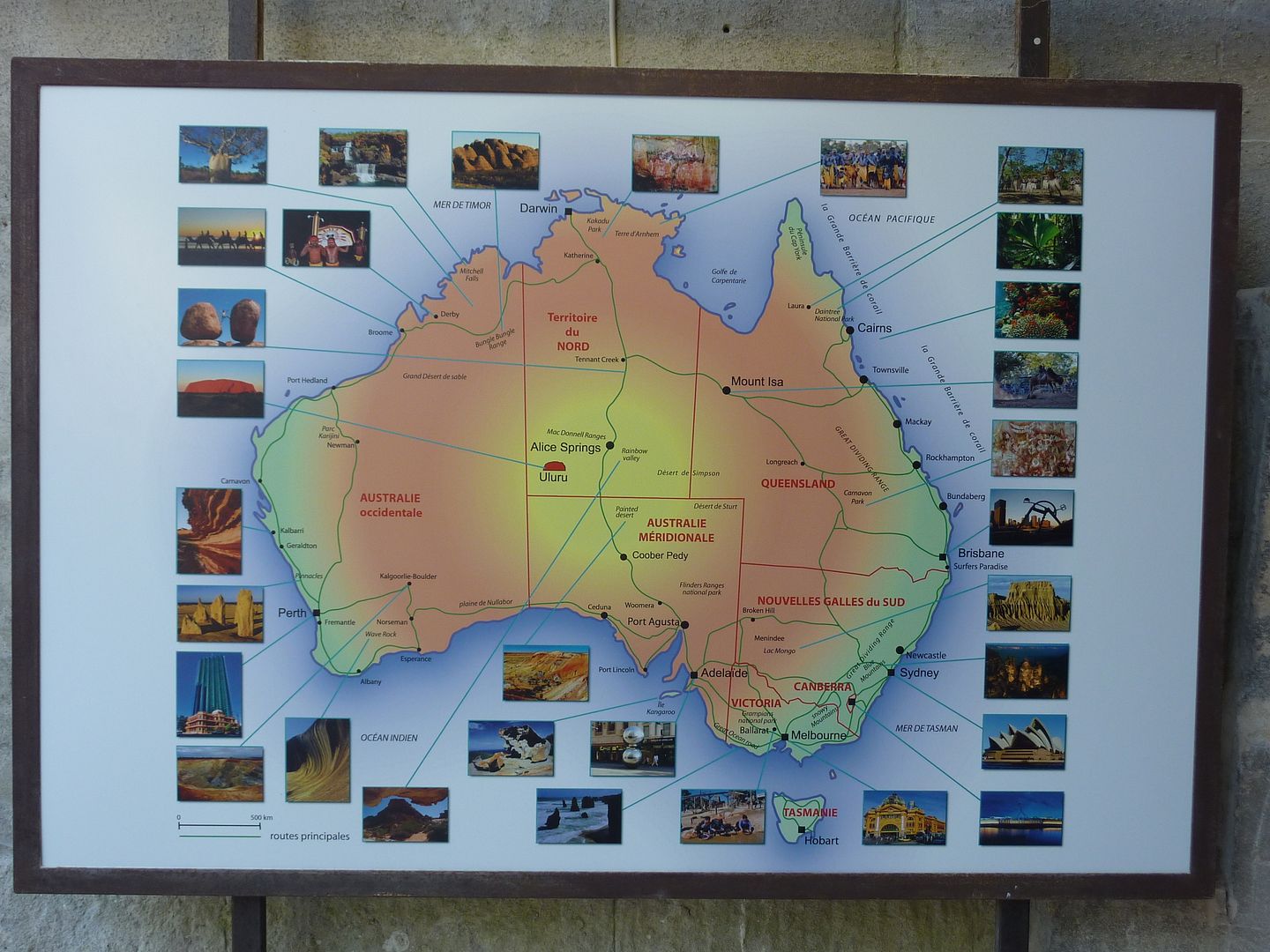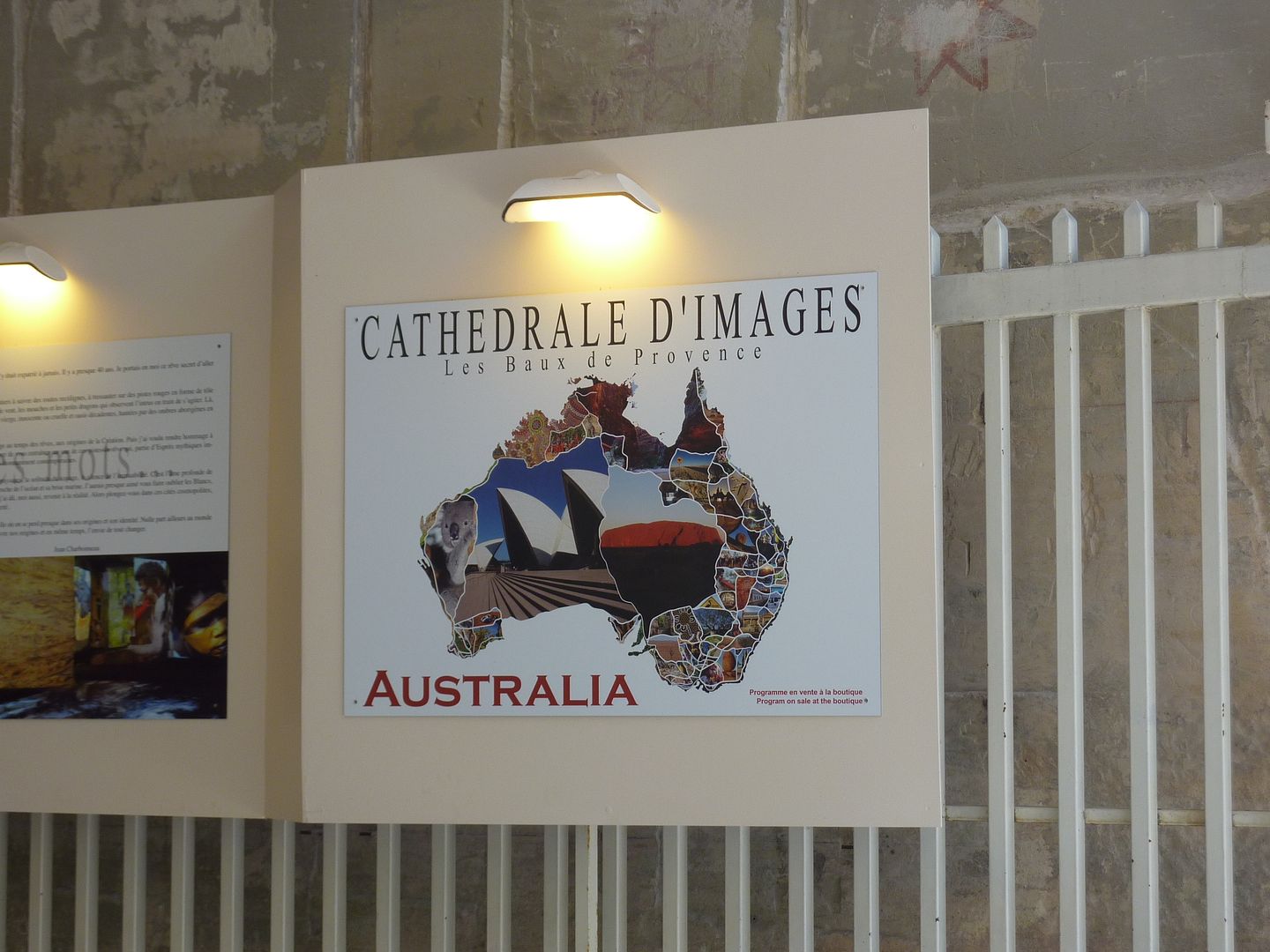 Anyway, it just made me wish that other tourist traps were of the same quality.