Post by Deleted on Jul 25, 2010 5:22:50 GMT
To be honest, "Paris La Défense" is not in Paris at all, which is a good thing. I don't know if the French are the world champions of uban planning, but it certainly must be said that when they make plans, they make big ones and they stick to them.
The whole idea of La Défense dates back to 1958 when it was decided that Paris needed a modern office district but that it probably would not be a good idea to rip down a big chunk of the city and build office towers instead.
Yes, well, everybody knows that Paris made a few mistakes anyway, but it was spared from the worst.
Anyway, it just so happened that beyond the western limits of Paris, behind the Eiffel Tower, there were two big things to get rid off -- a completely outdated factory zone and a huge shantytown of North African immigrants.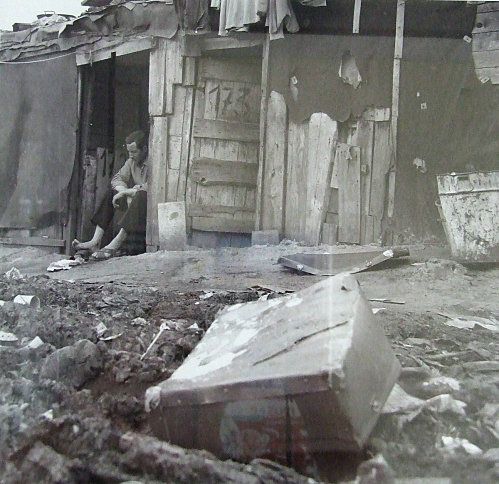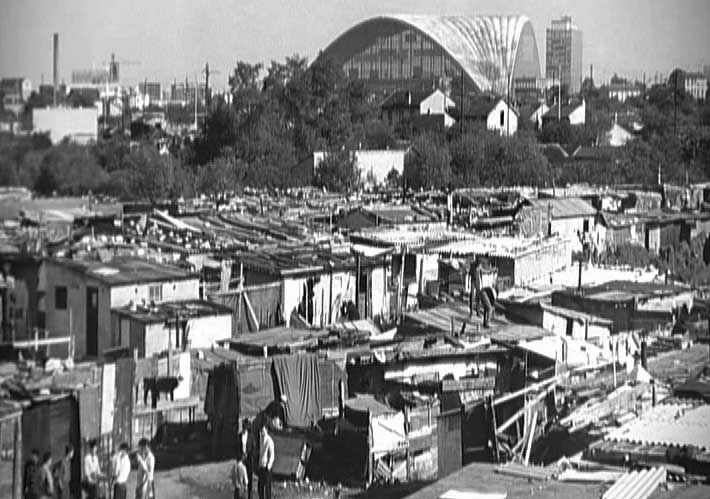 The actual cities concerned were Nanterre, Courbevoie and Puteaux, which were grouped around the Place de la Défense, commemorating the military defense of Paris during the Franco-Prussian war in 1870. None of the cities would make an appealing business address, so it was decided that everything located in the project area could use "Paris La Défense" as their city address.
Anyway, the first building was the CNIT, inaugurated by General de Gaulle with a flower show in 1958 -- it has survived and we'll see it in a moment. In fact, you have already seen it because the second photo of the shantytown shows it in the background. It is the largest building in the world with only 3 points of support.
The ESSO building followed, since demolished, and La Défense began to grow. The projects have been modified over the years to authorize bigger and taller buildings, but the master plan is still there, and still respects the historic axis from the Louvre, designed in 1640 by André Le Nôtre. It is said that the axis will be respected even if construction extends all the way to the Atlantic Ocean some day.
Anyway, flash forward to the present day. I took the RER to La Défense just like any ordinary person. The RER now serves the entire metropolitan area, but it was created to serve La Défense.
You can already see that the station is bigger than a normal metro station.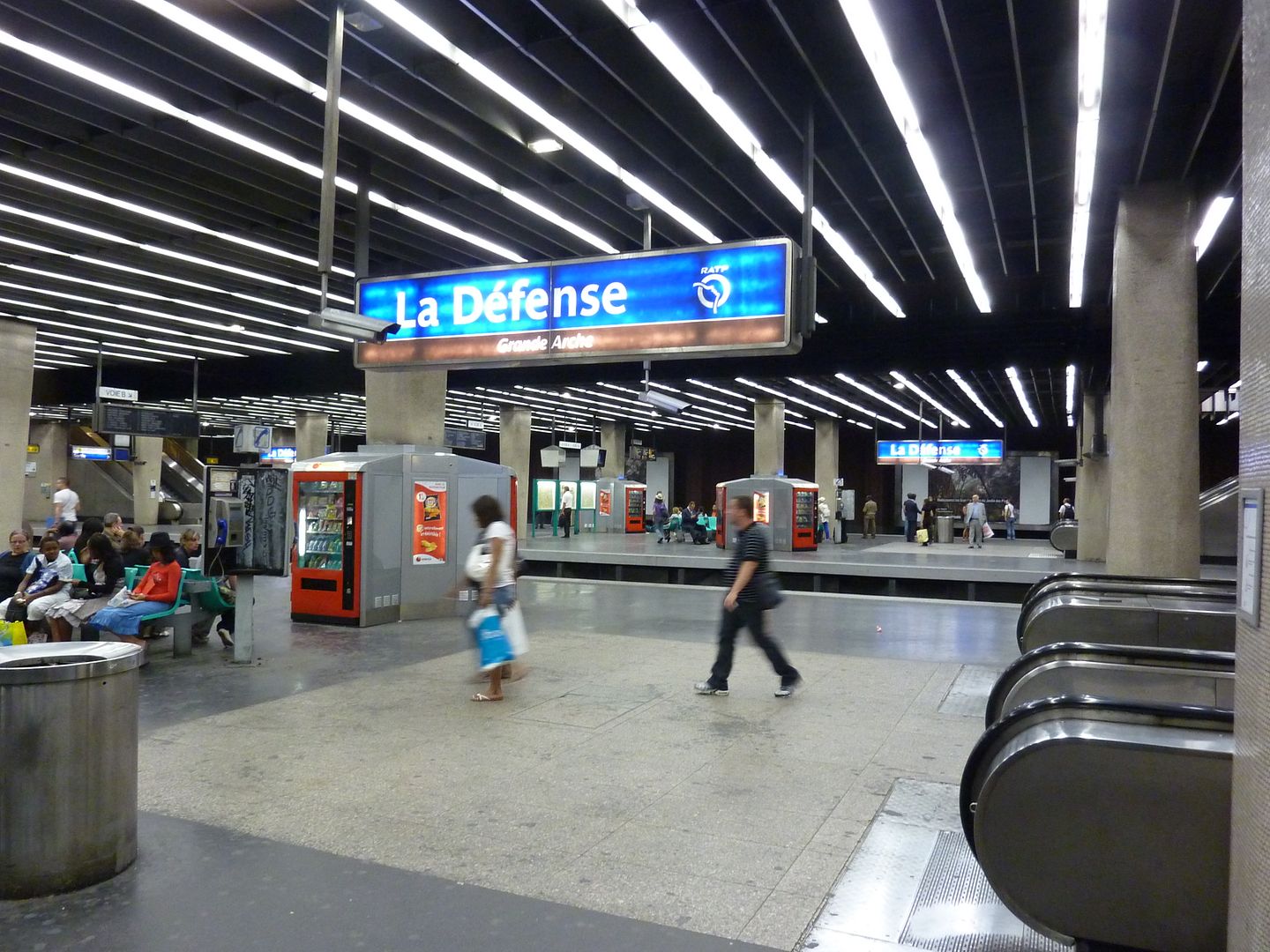 There is also a huge normal suburban rail station.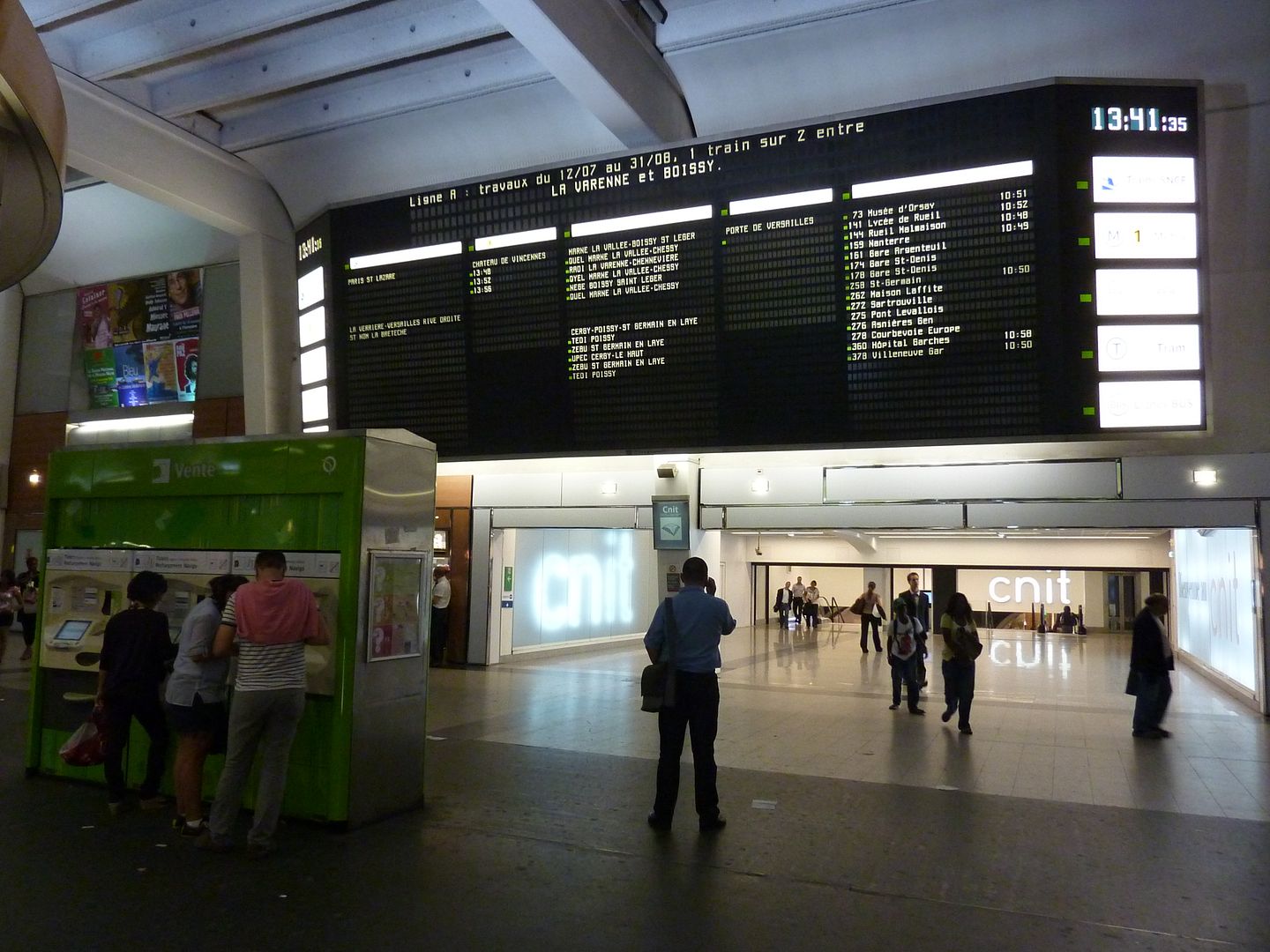 Everything converges here, still underground.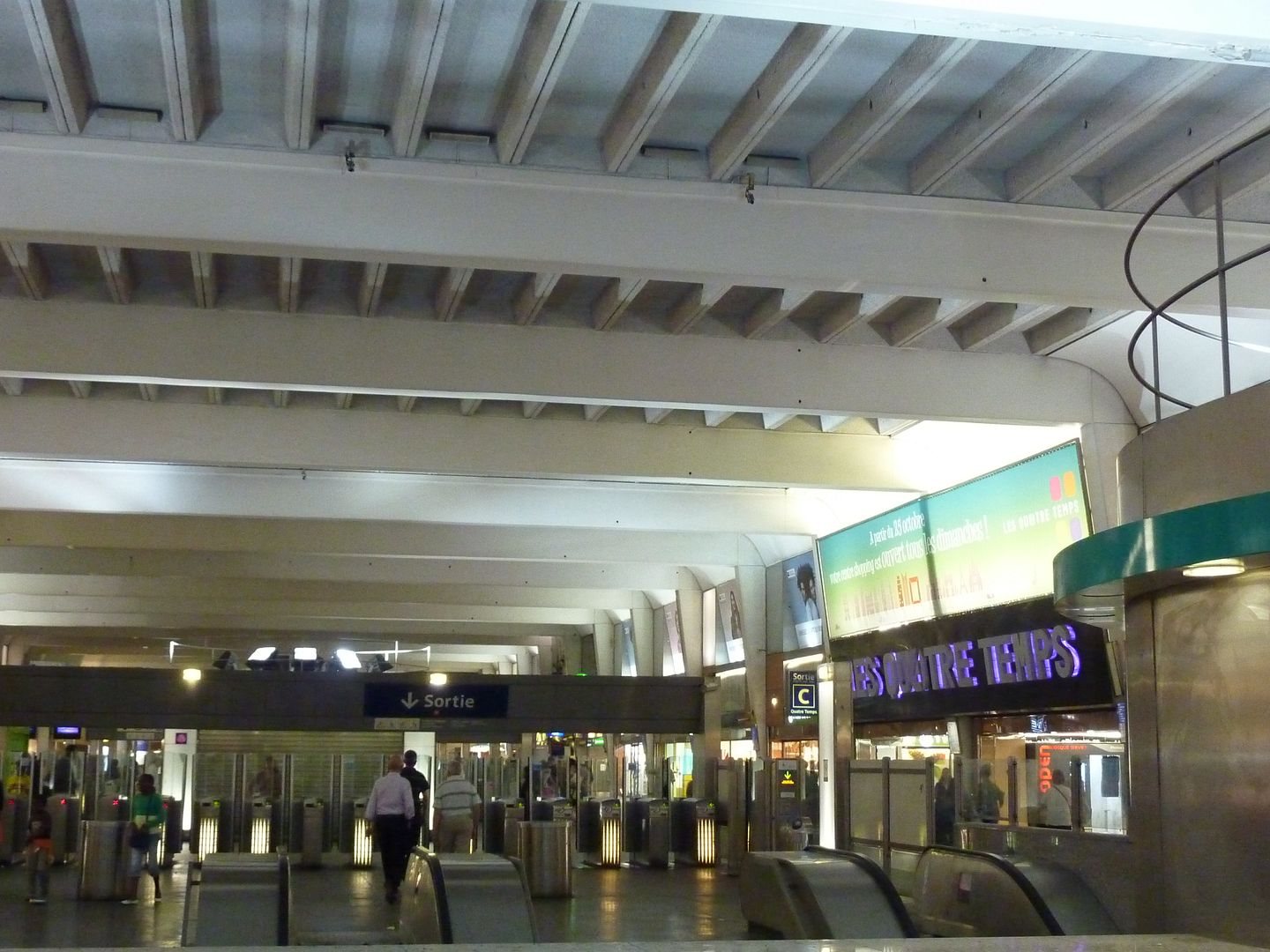 Refreshments, anyone?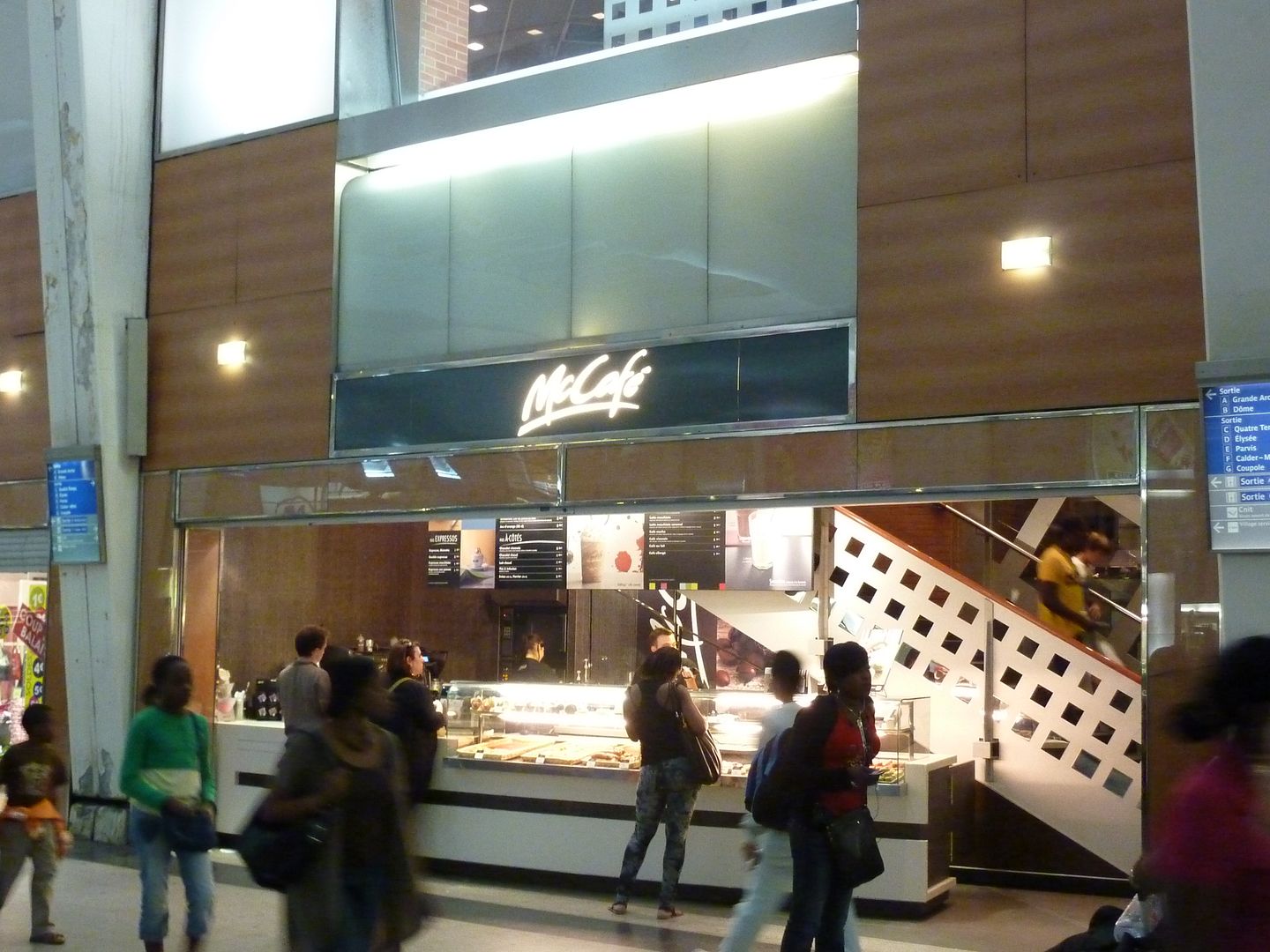 And now it is time to go outside.