Post by ilbonito on Aug 18, 2010 9:06:18 GMT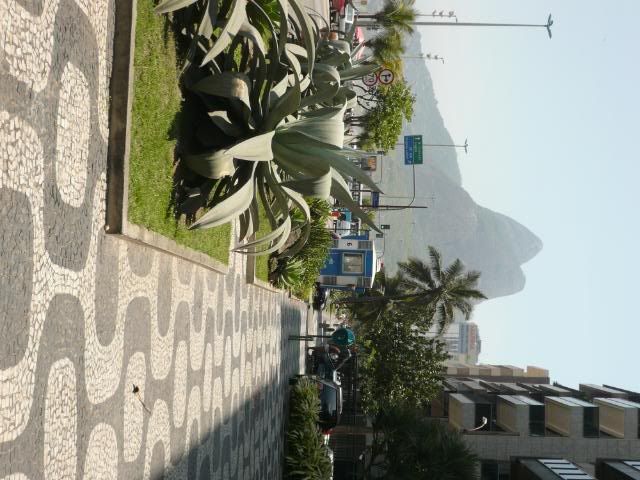 Ten years ago, Rio was the first place I ever went. Last year I decided go go back and renew my love affair with the city that had blown me away.
When I touched down in Rio I was amazed how familiar it seemed, how I could still navigate the streets, so long after the fact. But there were also things I forgot; the 70s-ness of it, all tiled walls and Volkswagon Beetles and curving, rushing concrete freeways. The palm trees, the smell of it; a flowery night breeze tinged with the sea, and stale urine and rotting vegetation and that unexplainable "tropical night" smell (although its not unpleasant, as you might think from that description). The burger chain called "Bobs" which I now remember seeing everywhere back then, too.
I have changed a lot in the last ten years, but ( my first impression anyway) is that Rio hasn't. It didn't hit me at first – I felt strangely flat as the plane touched down. No "Wow! I`m back!" feeling. But the next morning, when I dropped into the local butcher (who also sells snacks and soft drinks), I heard a strange whistling sound, and looked up to see a canary in a little cage. Suddenly the radio changed, to a song by local star Marisa Monte. Here I was in a rough-as-guts butcher shop, with blood dripping onto the tiles as the old man hacked into huge pieces of meat, singing along to this dream-like music, with the chirping canary hitting the high notes. Fucking hell, I thought. I'm in Rio.
It happened again on a crowded bus, where a boy started banging out a rhythm on a styrofoam crate (loudly!) as if it were a drum. In other countries people might be pissed off, or (more likely) just sit sternly and give him the look of death, but here half the bus joined in, tapping away at the bus poles with their hands to keep time, and seemed disappointed when he stopped.
This is the spirit of this most fun-loving, life affirming city where people famously stand to applaud the dying sun each night, as it sets over Ipanema beach, thanking it for a job well done.
(Brazilians love an enthusiastic round of applause, often for things that Anglo-saxons might not consider worthy of such encouragement: they clap when the sun goes down, they clap as planes touch down at airports. At the Botanic Gardens one day a group of kids spotted a toucan sitting in a palm tree, and amid excited bursts of "tucano, tucano" they all started clapping. Of course the bird flew away).
Another time, as downtown traffic (on a narrow road between two jungly peaks) ground to a halt, the drivers decided on an impromptu protest at the cops directing traffic. They all put their hands down on their horns, and left them there, the canyon filling with the echoes of their irritation. A tall, tanned, stunning, curly-haired blonde boy got out of one one car, and with impossible grace, pulled out a skateboard and glided down the centre of the street (topless), quickly disappearing out of sight, between the lines of stalled cars.
That is Rio to me; taking joy in life wherever you find it – the setting sun, or a song on the radio, or riding on a bus. Feeling the sun on your back, or seeing a beautiful person on the beach or the street, or the freedom of skating down a busy road, or a canary or a toucan. Everything here is a cause for celebration.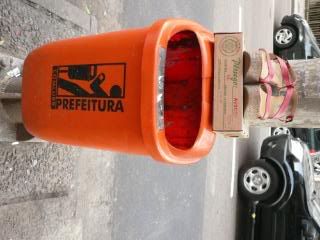 The Olympics should be spectacular.