Post by Deleted on Oct 10, 2010 19:02:11 GMT
The Goutte d'Or is considered by many people, including Parisians, to be the absolutely worst neighborhood in all of Paris. It has immigrants, it has drugs, it has immigrants, it has crime, it has immigrants, it has Muslims, it has immigrants, it has contraband, it has immigrants, it has violence. Get the picture?
I live exactly 5 meters from the Goutte d'Or, assuming that my street is 10 meters wide. The borderline is the middle of my street. Actually, nobody considers the other side of my street to be in the Goutte d'Or
morally
, because it is just a sliver a block and a half wide, separated from the main section by this:
And it's absolutely true. The Gare du Nord train tracks create an enormous canyon, and the neighborhoods on each side are not the same. They don't shop in the same places, they don't take the same subway lines, and it's not even the same ethnic mix.
My side is "
La Chapelle
," a place where Joan of Arc camped out, with a rich French tradition. Of course, now we are mostly Indian and Chinese, fallen away Muslims and ultra strict orthodox Jews, and even a few old time French type people. On the other side of the track canyon, you are in Africa and among very traditionalist Muslims, and even a few old time French type people.
But hey, basically we all get along, and it's not a problem. I spend part of every day over there, because my mother has gone over to the
dark side
.

Well, I guess I sort of put her there.
Today there was going to be an event that I absolutely wanted to attend, nothing to do with the nearby
Fête des Vendanges
in yet another part of the arrondissement, but a worthy event nevertheless, or at least I hoped it would be.
I was a bit early, so first I visited the little local museum, actually just two little rooms, but I loved it. It was right next to the Saint Bernard church, which became an icon for the struggle to help undocumented aliens in the previous century.
This wonderful little place is dedicated to the cultural variety of La Goutte d'Or. Speaking of which, I should mention somewhere here that the name of the area comes from the wine that used to be produced there:
The Golden Drop
.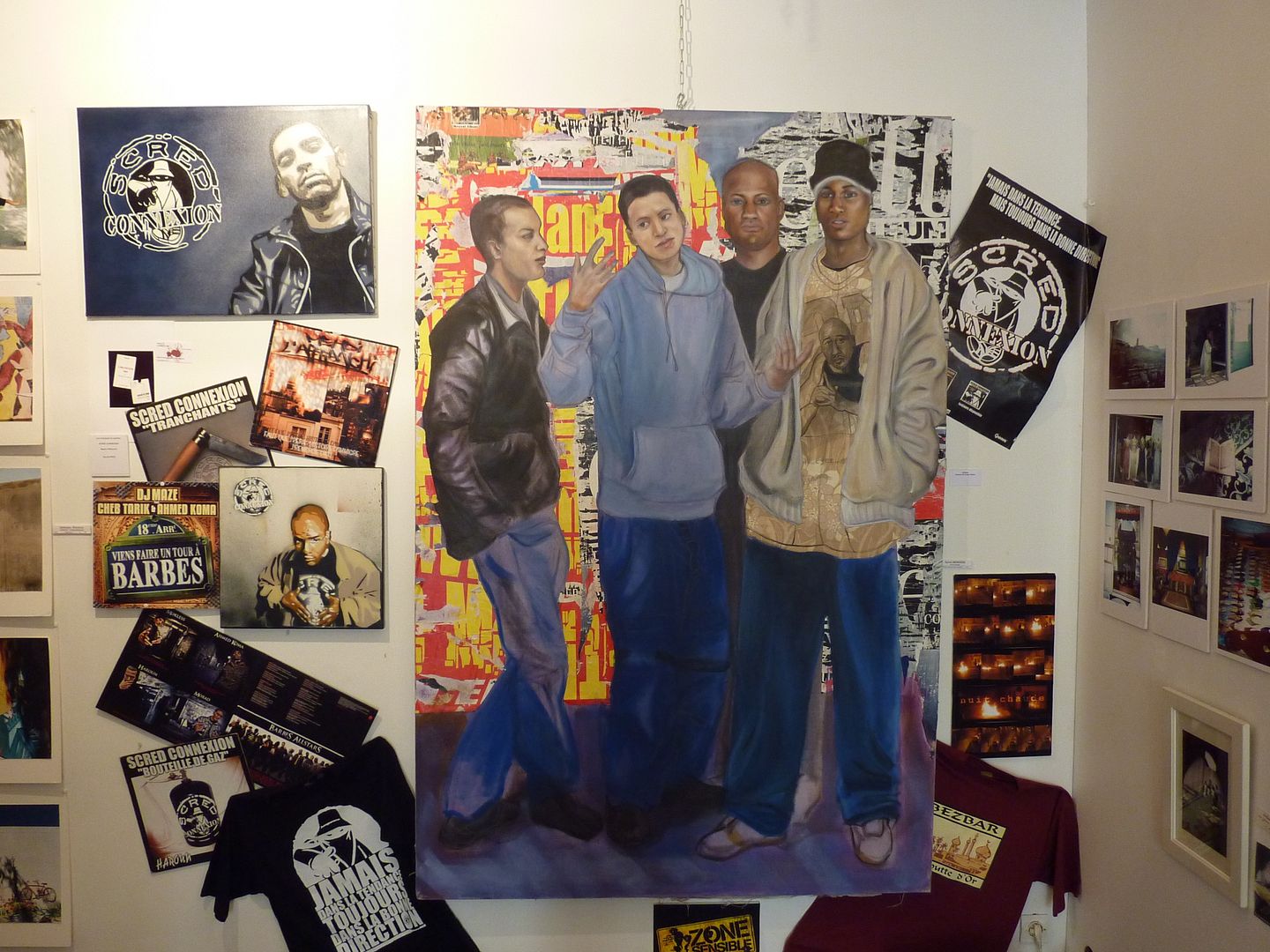 My mother lives just a block and a half away on rue de Laghouat. See it on the map?
The rest of the street on the way to the church seemed to have a special theme.
(to be continued)