Post by Deleted on Apr 4, 2011 19:50:57 GMT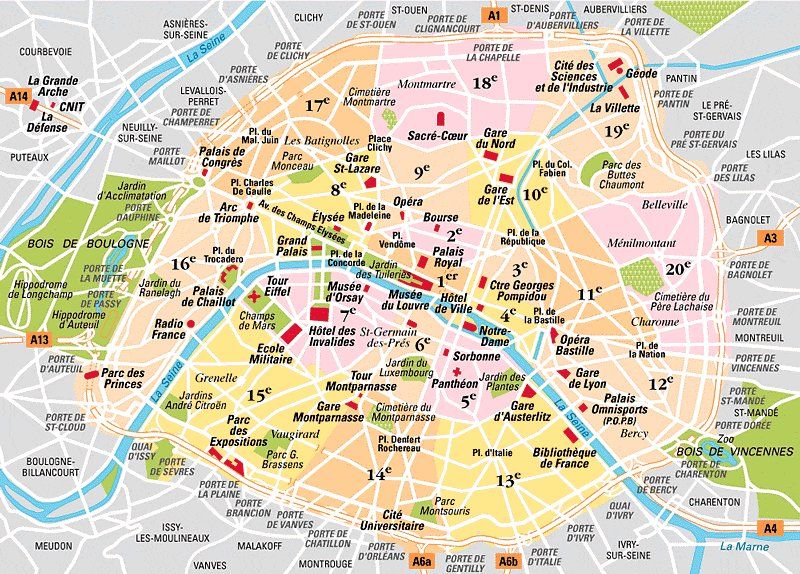 Anybody familiar with a map of Paris knows that it is pretty much egg-shaped, because it has grown out in circles over the years. One of the "oddities" of the city is the ring of the
boulevards des Maréchaux
, so named because each boulevard bears the name of a
Maréchal
of Napoléons 'First Empire.' These were -- believe it or not -- seven star generals. I should also point out the tragic detail that Paris was apparently not big enough, because the First Empire had 26 maréchaux, but only 19 got their names on one of the boulevards circling Paris.
Anyway, the names are not important, unless you want to appear on a French quiz show some day, where the question regularly arises. ("Give the name of 5 maréchaux of the 1st empire.") What is important is that the boulevards were created in the 1920's after the military fortifications built in 1840 were dismantled. The actual city limits are on average about 150 meters further out and are occupied by the
périphérique
expressway, creating a new obstacle to protect Paris from outsiders. Thankfully, large parts of it are finally being buried.
Sorry, back to the subject. I wanted to follow the T3 tramway line from its starting point to its terminus – but even more than that because it is currently being extended around half of the city. This is replacing the bus line that was circling the city – irregular and overcrowded. The tramway offers much more space and greater speed. (The cities of the world were so stupid in the 30's, 40's and 50's to close down almost every tramway line in surrender to the reign of the automobile!). It is very expensive to build now and creates a huge mess, as you will see a bit farther on.
So, the T3 begins at the Seine, at the same place where I left you on the Unrecognizable Paris thread, in front of the France Télévisions headquarters. The bridge there is called the Pont de Garigliano, and that is the name of the first tram station.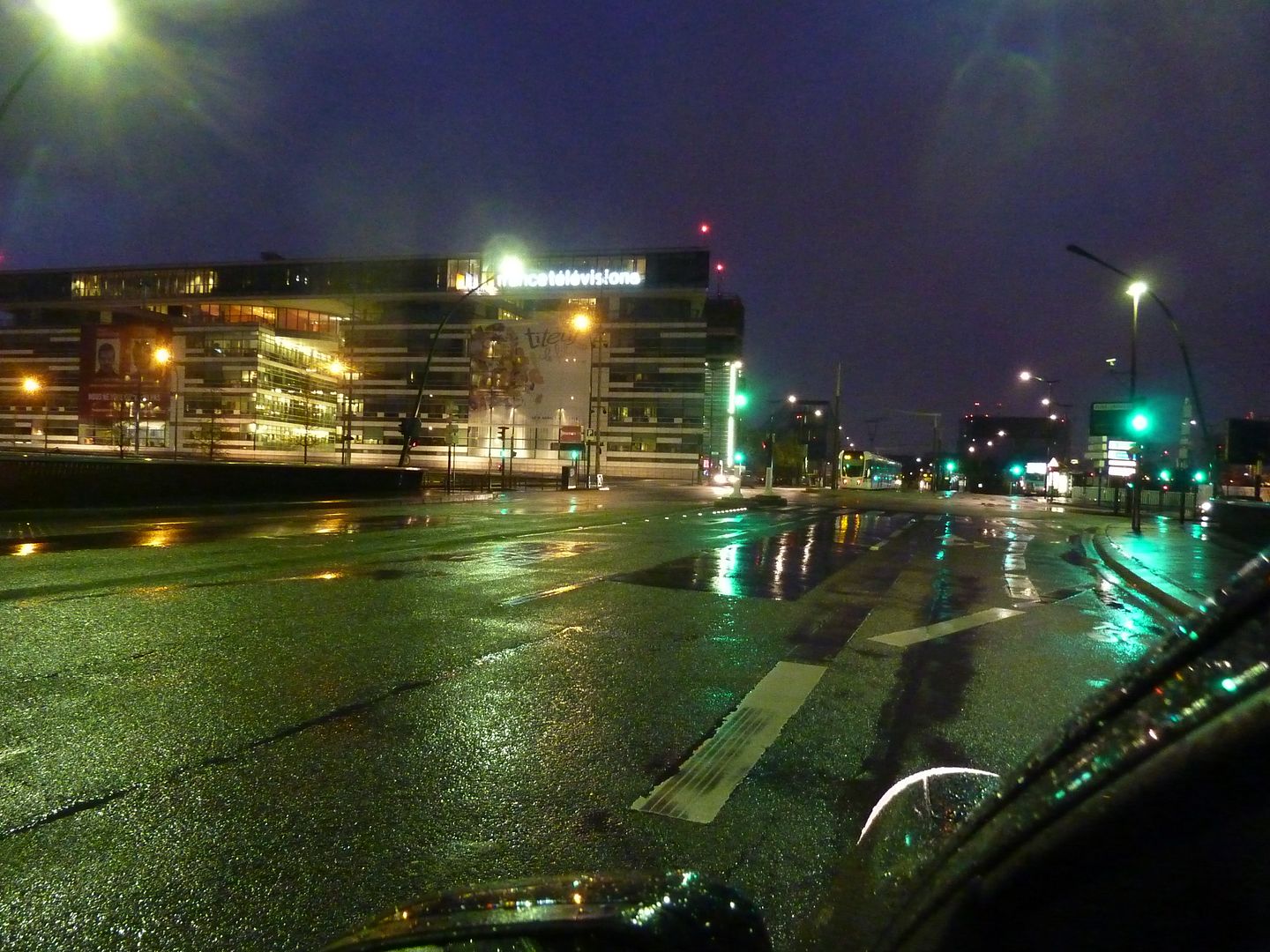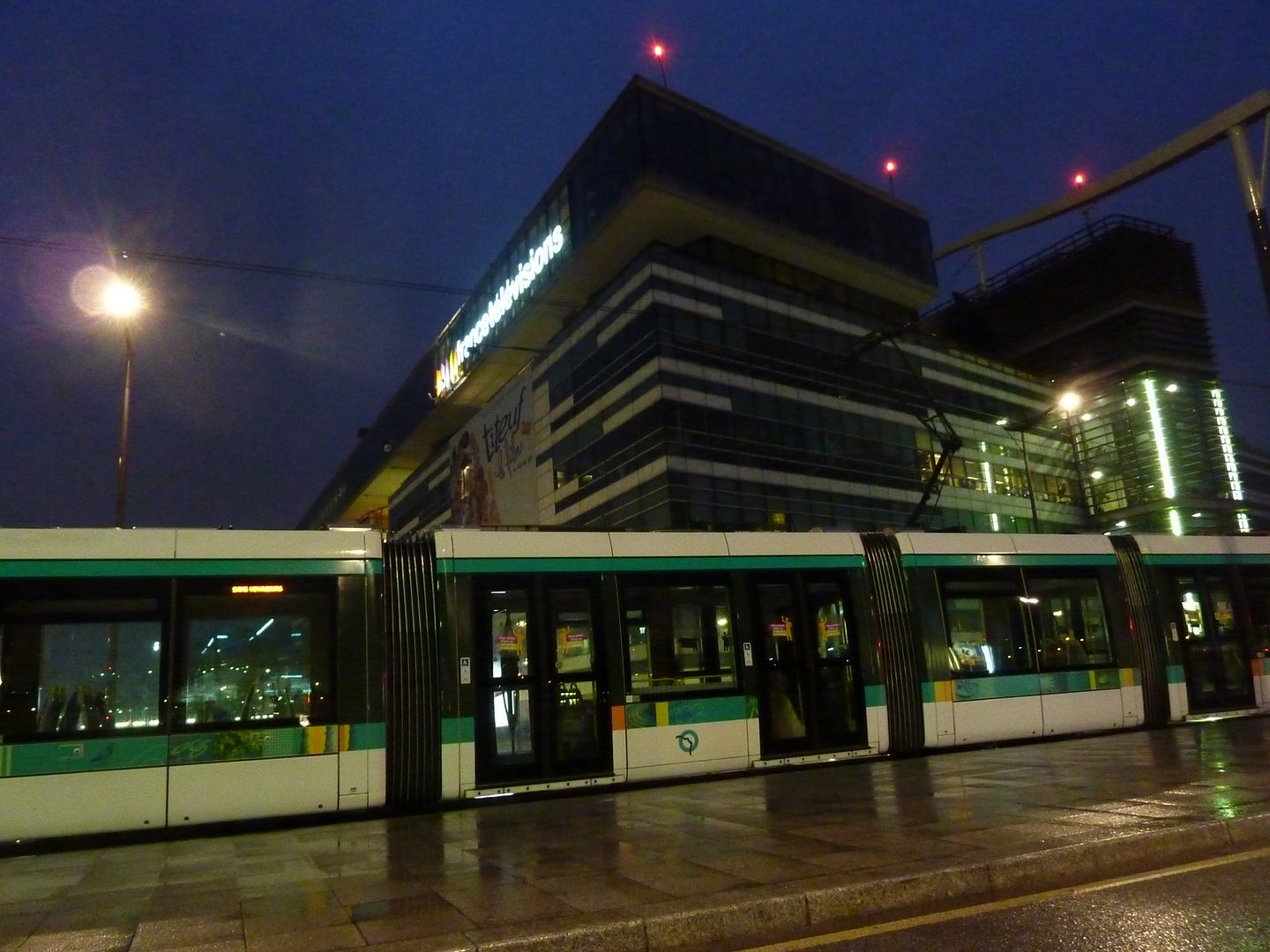 There is not much to see at first, but there will be in a few years, because there is a huge empty area (former industrial zone), where the new Ministry of Defense is going to be consolidated, instead of being spread over about a dozen different sites. The media like to call it the "French Pentagon" which gets patriotic politicians screaming instantly.
The first major thing along the route is the Porte de Versailles, the location of the principal exhibition center of Paris for trade shows, the former principal sports arena. The Palais des Sports is now used mostly for high budget musicals that need to seat 3000+ people). A bigger sports arena, the Palais Omnisports at Bercy replaced it about 20 years ago. In any case, since last year, a connection with the T2 tramway line that wanders to Porte de Versailles from La Défense, following mostly a converted abandoned commuter train line.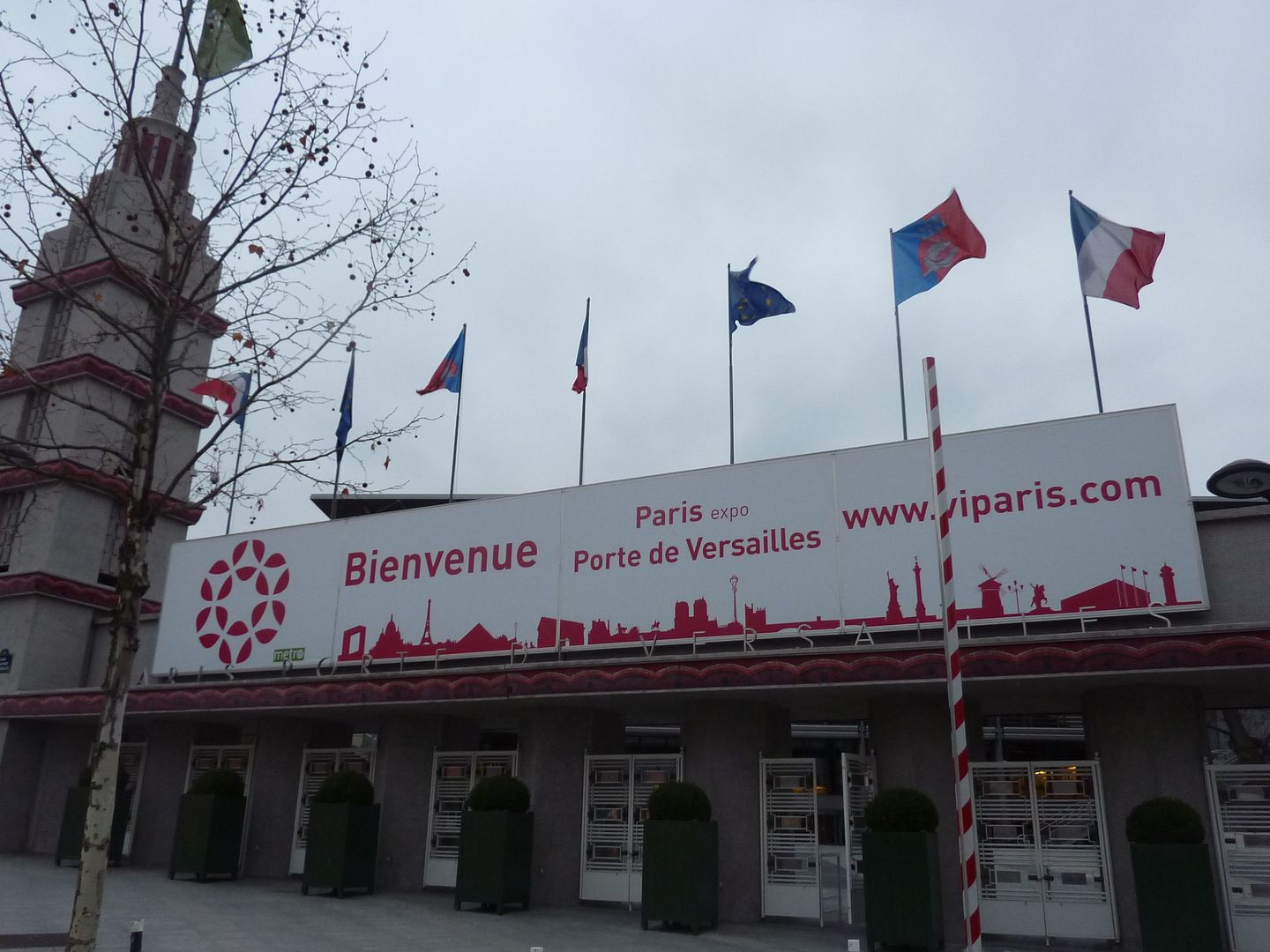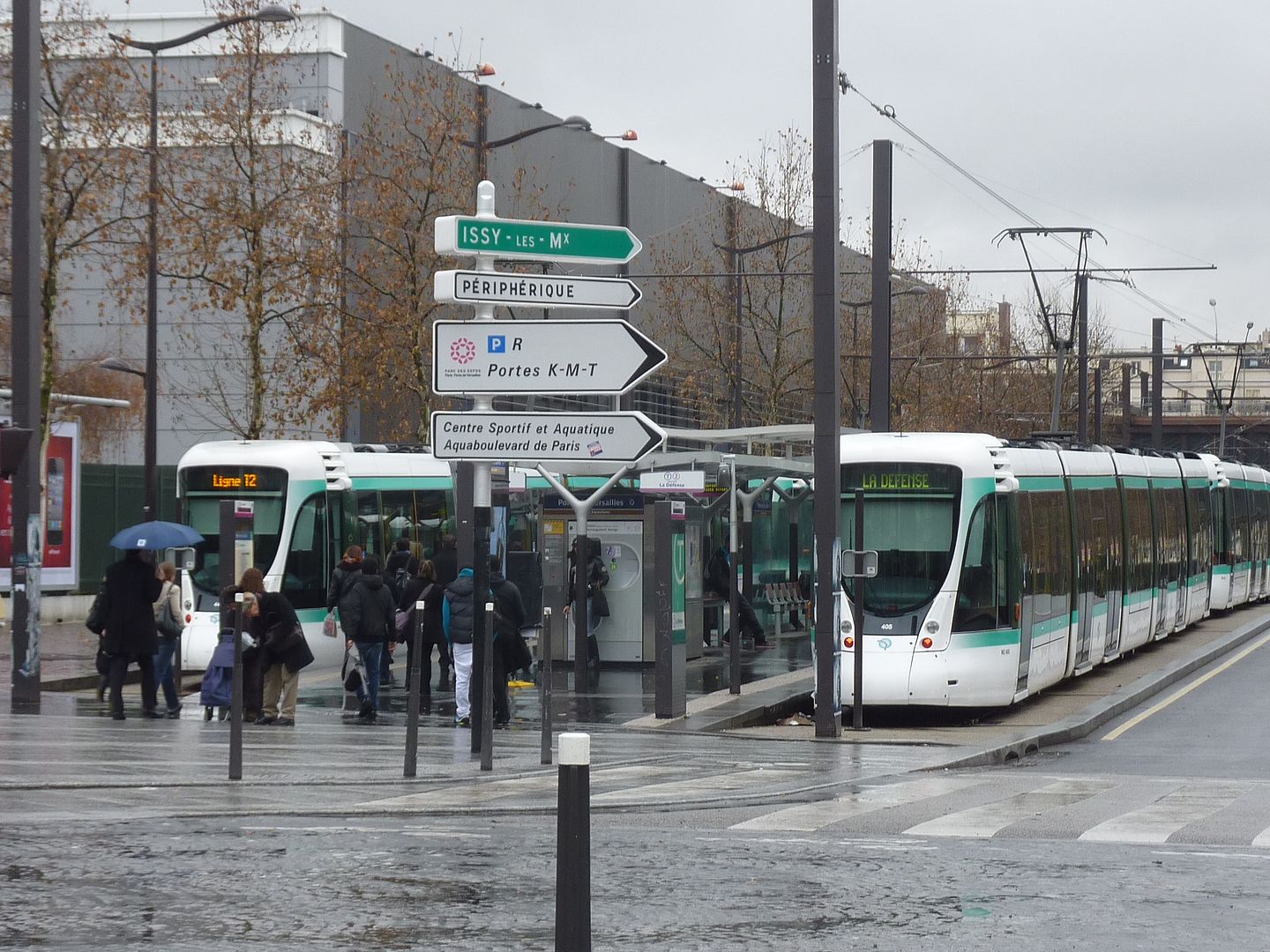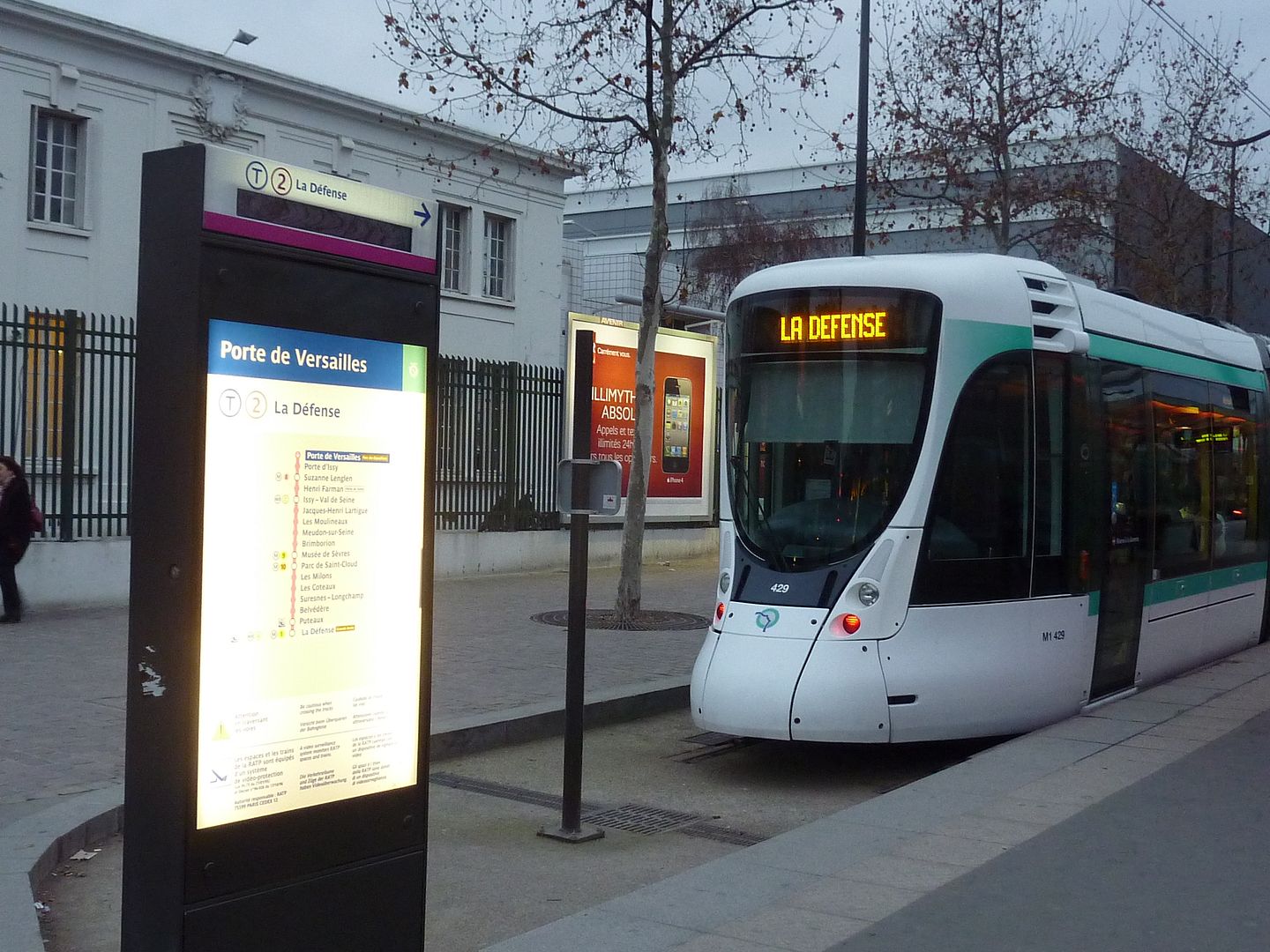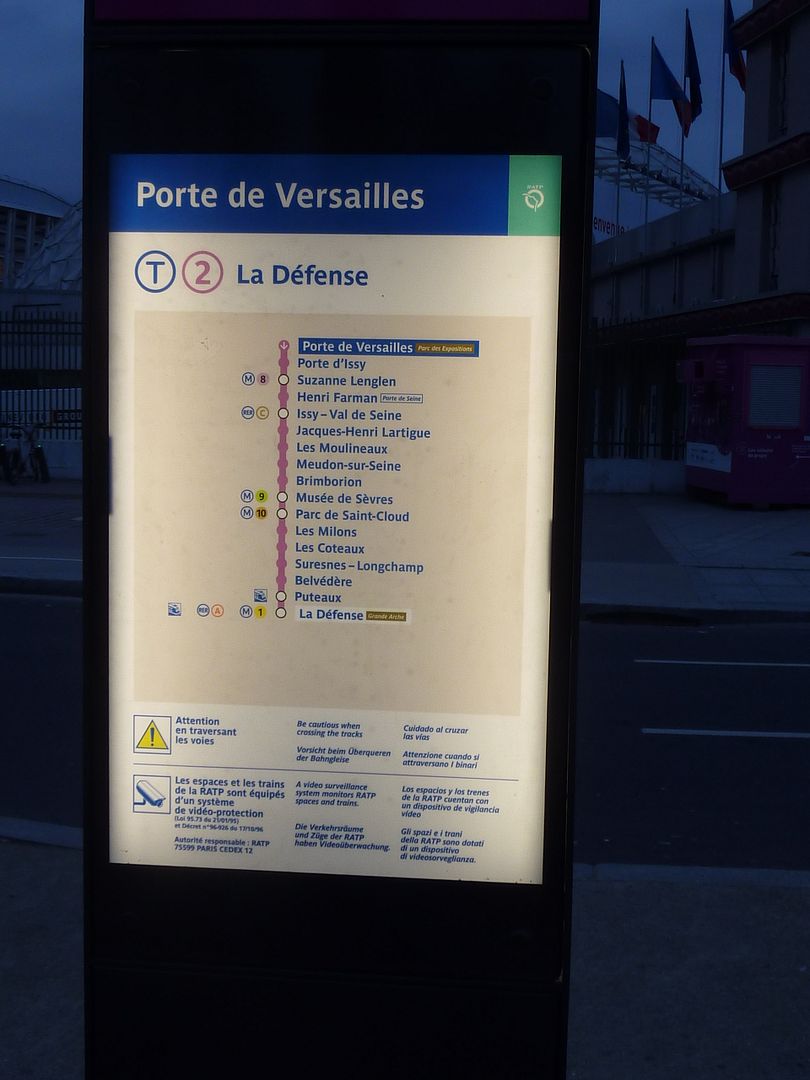 The name of the current spectacle at the Palais des Sports by the popular French comedienne Florence Foresti probably surprises a certain number of English speaking passersby.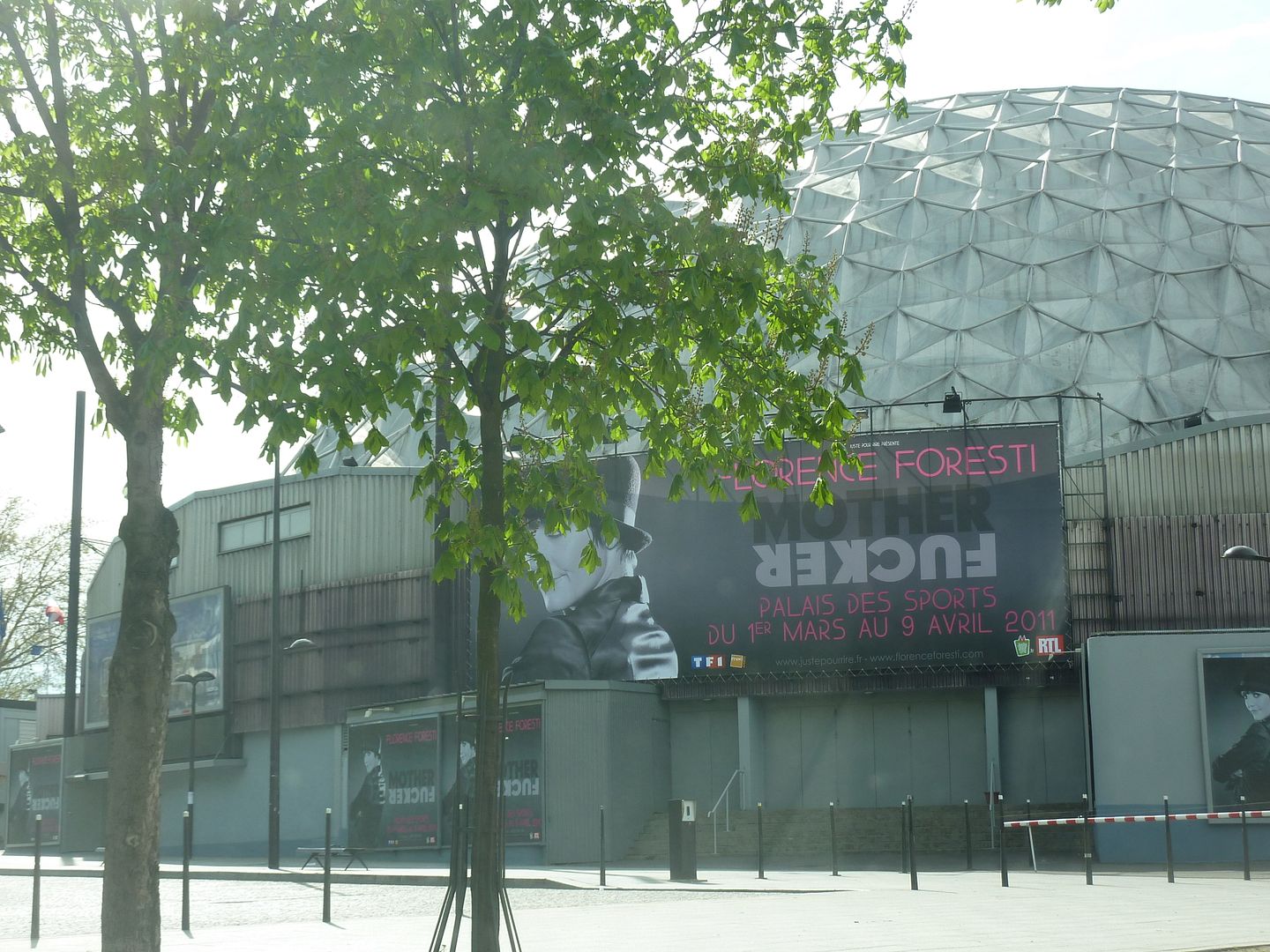 More coming soon… too much more…