Post by nycgirl on Aug 10, 2011 18:26:03 GMT
I went through a bunch of photos my husband and I took while out and about in the city and decided to post a few.
This is the Flatiron, an iconic NYC skyscraper. It attracted a lot of attention when it was completed in 1902, and not just because it was one of the tallest buildings in the city. Its position created powerful drafts, so a lot of men would hang around it to watch the wind blow up women's skirts.
The sculpture seen here is from a 2010 public art exhibition. Anthony Gormley placed 31 forms (iron and fiberglass casts of himself) in and around Madison Square Park.
Many of them were perched on building ledges. From far away, they looked a little ominous.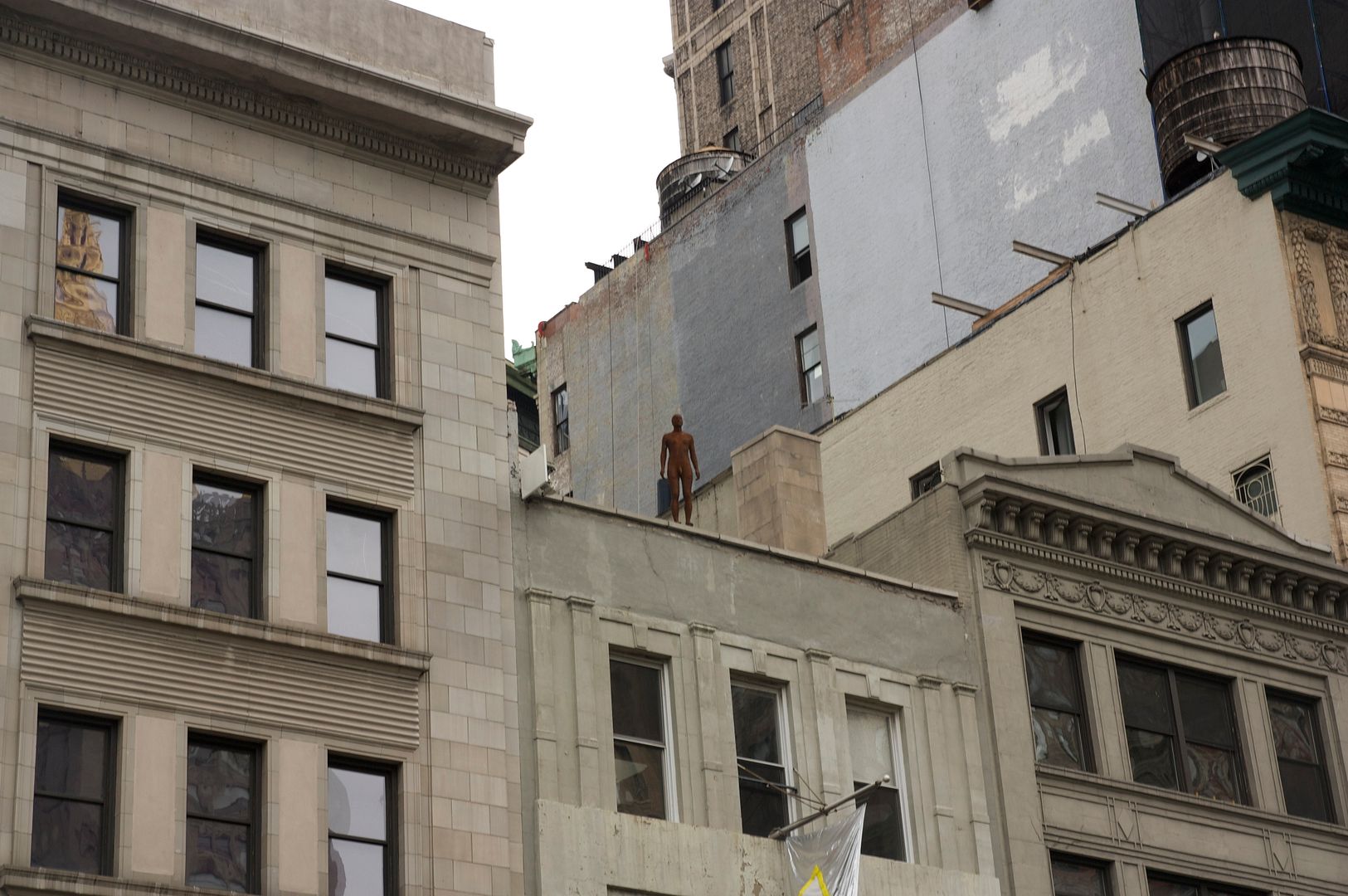 A friend took this photo of my husband and me in DUMBO (acronym for Down Under Manhattan Bridge Overpass). This is a really iconic view of the Manhattan Bridge. Funny coincidence, earlier that day we had been discussing Spike Lee films, especially those set in New York such as
Do the Right Thing
. Later that same day, while we were strolling down this street, a car drove by with Spike Lee in the passenger's seat. No joke!
Here is the same shot at night. I like the fact that you can see the Empire State Building peeking in between the bridge's legs.
Here is Brooklyn Bridge Park, with great views of the Manhattan skyline, Brooklyn Bridge, and Manhattan Bridge.
Manhattan at night. See the tall rectangular skyscraper? That's a new building called
New York by Gehry
. (Beautiful building, stupid name.) It's 76 stories, the tallest residential building in the Western Hemisphere. I gotta try to photograph it one of these days, the rippling waves of stainless steel play with light so well. (Update: the tallest residential is now 432 Park Ave.)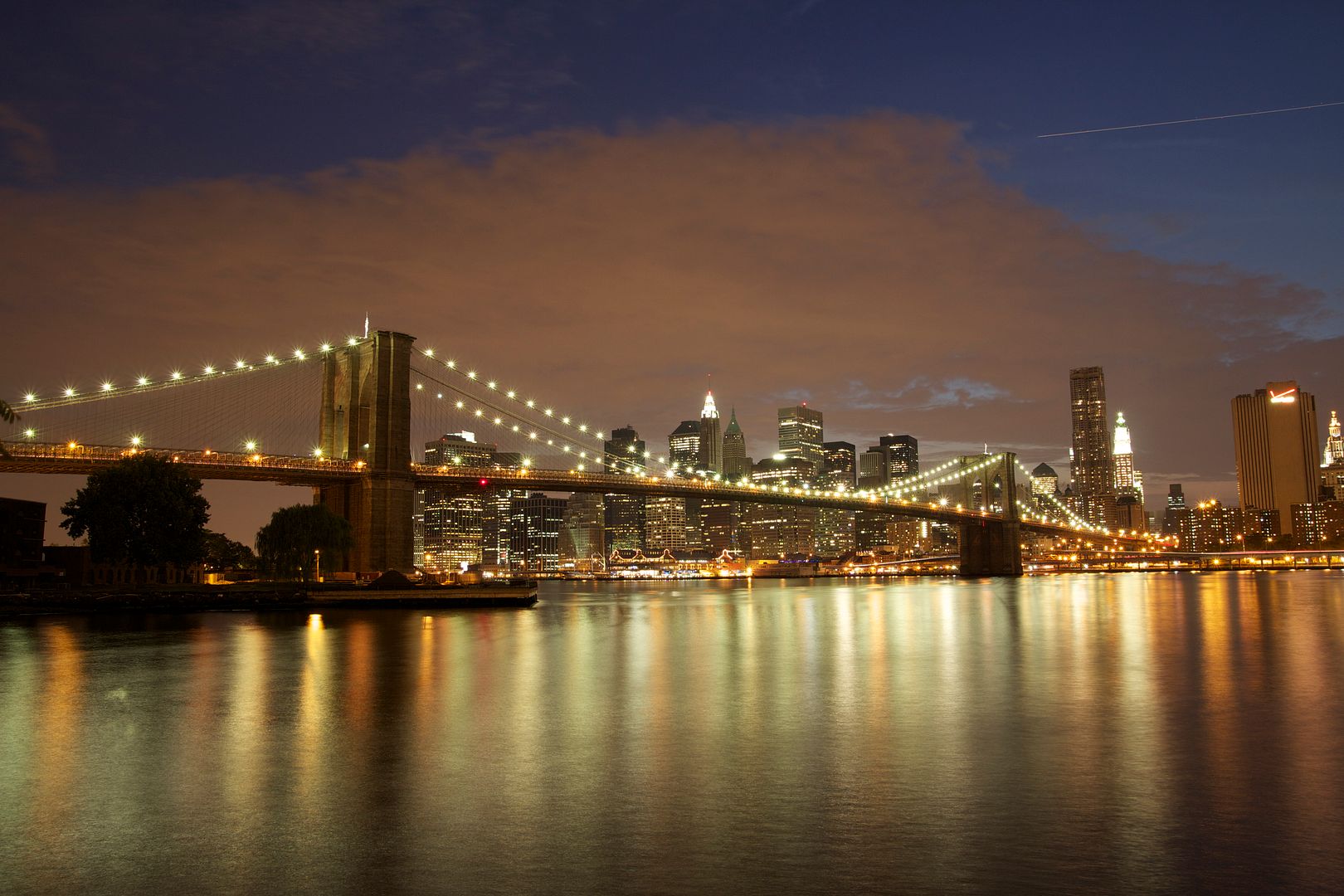 This photo is my humble attempt to capture the Brooklyn Bridge, but it doesn't do it justice. This Neo-Gothic marvel was for 20 years the longest suspension bridge in the world. It spans nearly 1,600 ft (486 m). When it was first completed in 1863, there were fears from the public that it could collapse, but P.T. Barnum assuaged those fears (and shrewdly promoted his circus act in the process) by leading a parade of 21 elephants across its span.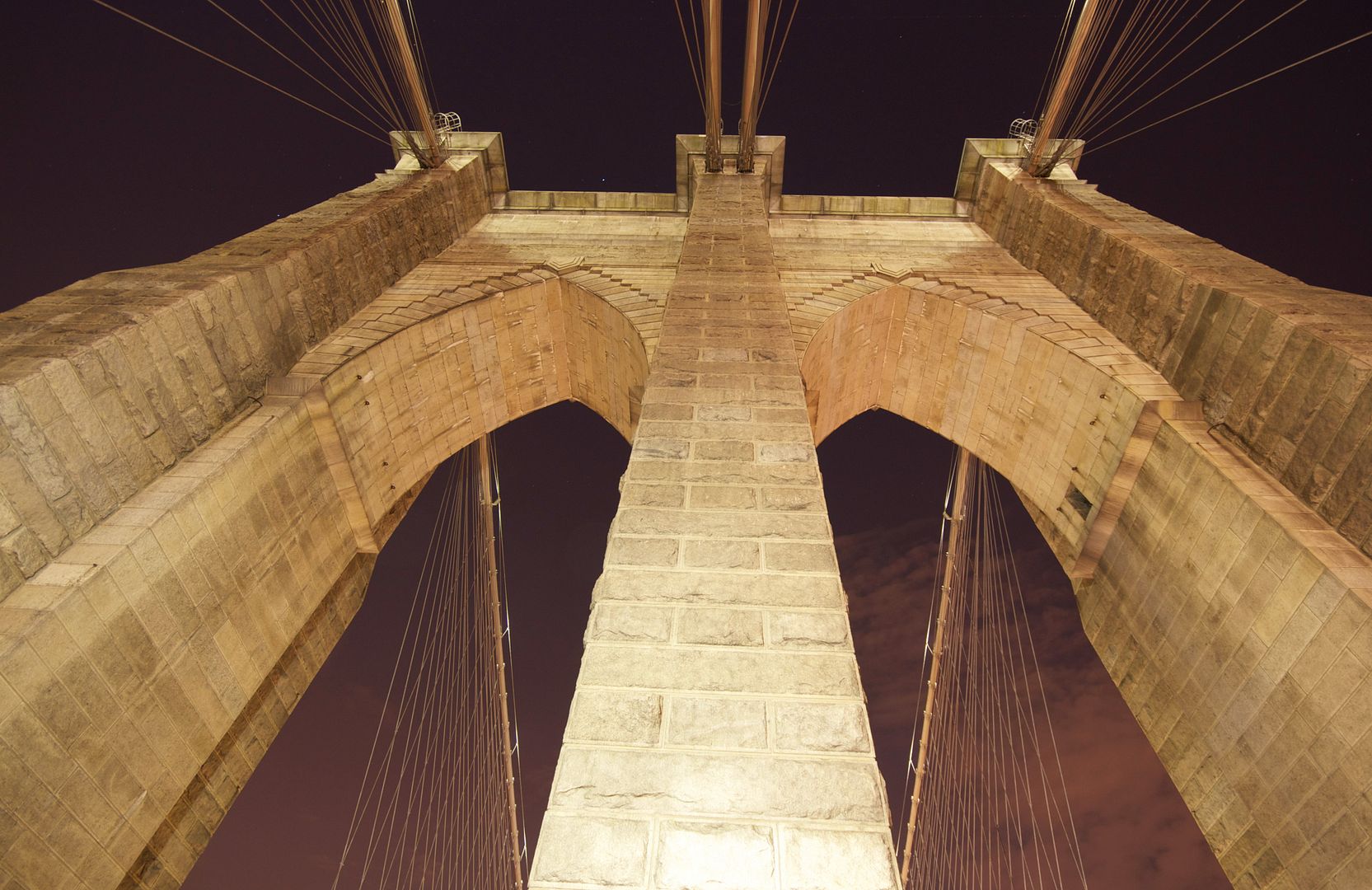 The view of traffic from the pedestrian path.
The Empire State Building and Manhattan Bridge.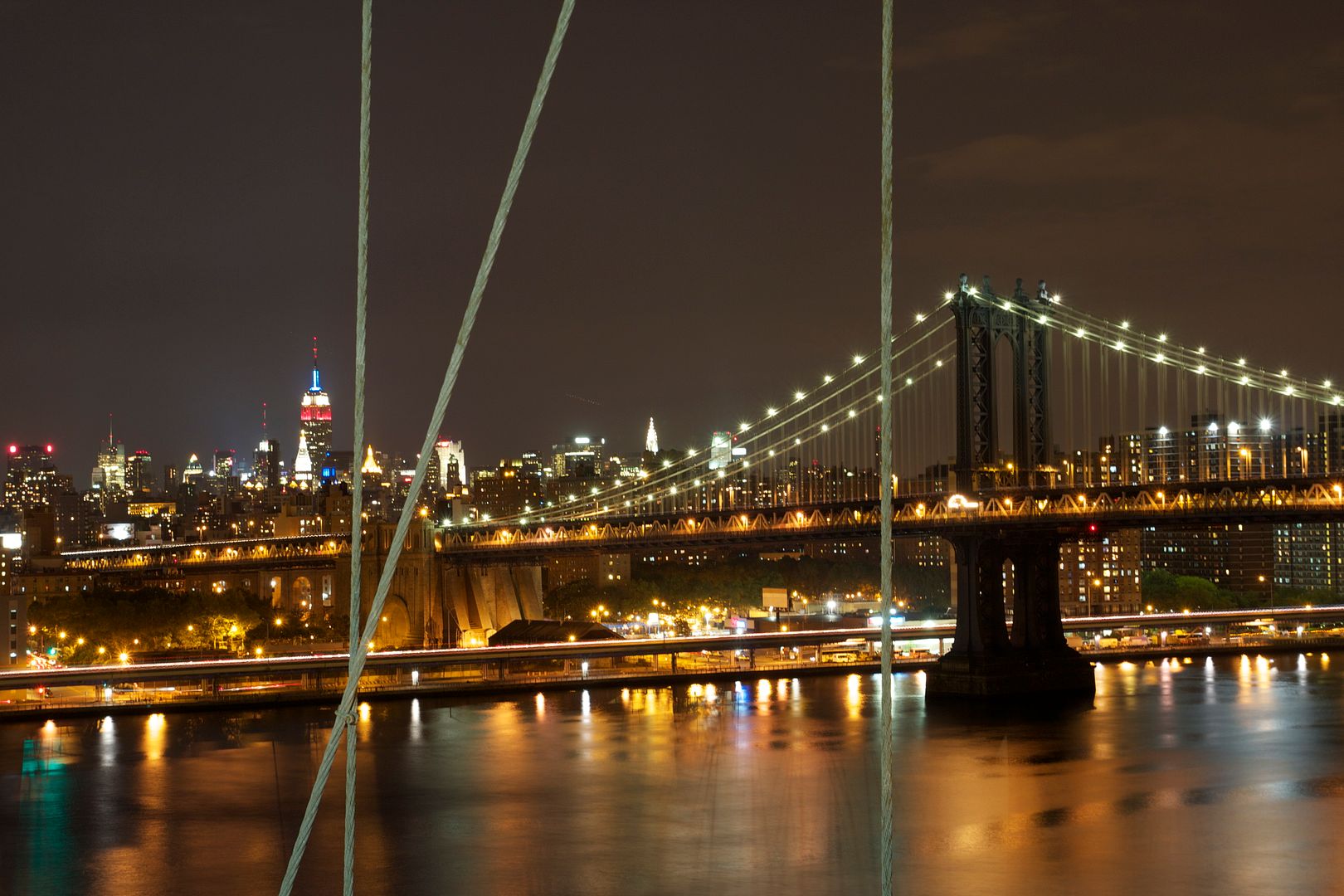 More later!