Post by Deleted on Oct 4, 2011 18:48:27 GMT
I suppose that a lot of you who don't live in Italy, France, Spain and a few other countries do not have much direct access to saints other than perhaps in your spiritual life.
However, in a city like Paris, you can visit some of them, and that's what I did today. It was accidental, because I was actually visiting metro stations, but I decided to pop out at Vaneau and pay a visit to Saint Vincent de Paul and to Saint Catherine Labouré, who was a good friend of the Virgin Mary.
The chapel of Saint Vincent de Paul is the sort of place that just about anybody would walk past without a second glance.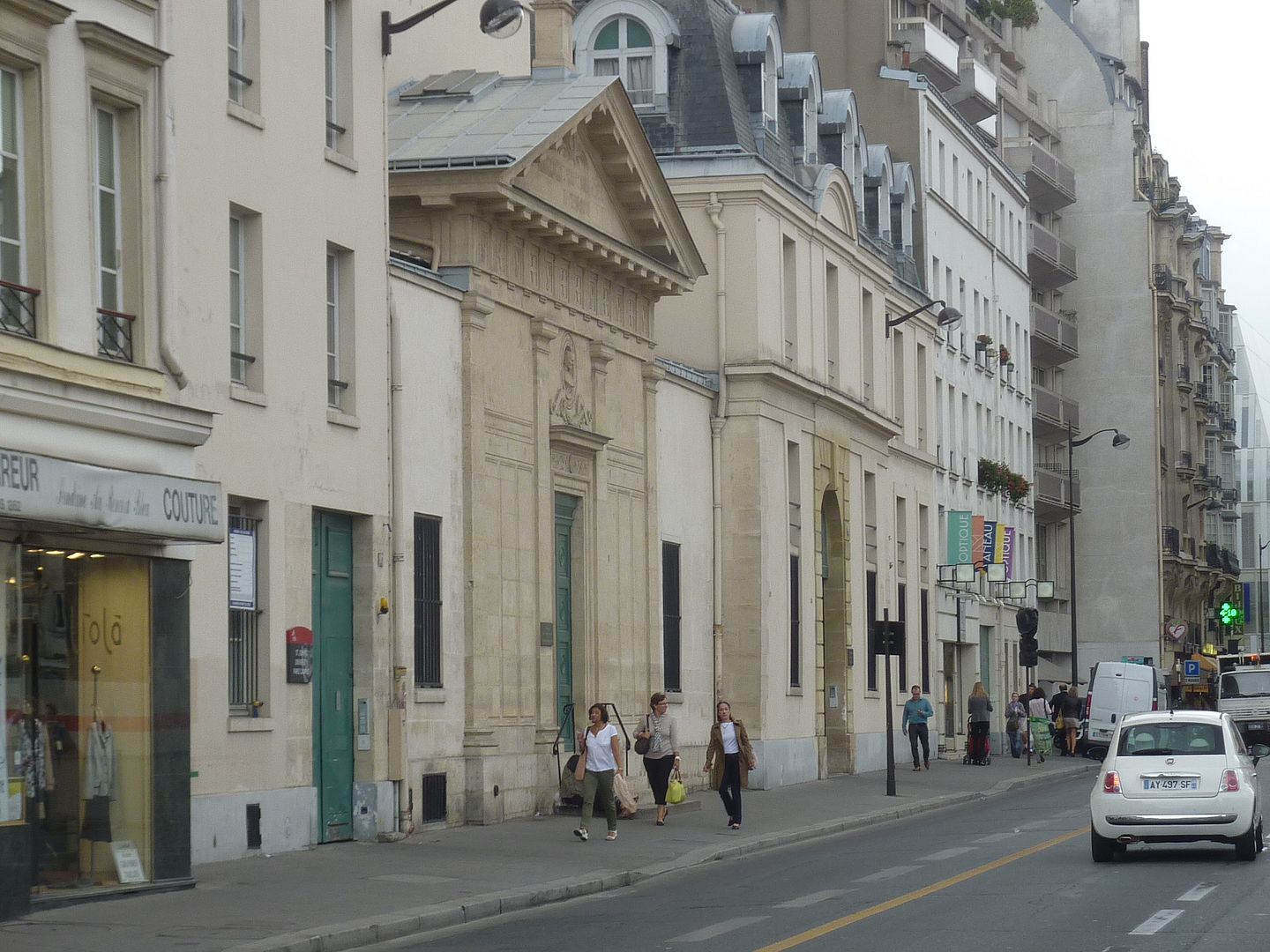 While not very impressive from the outside, the Chapel of Saint Vincent de Paul is absolutely lovely if you walk in.
The windows each show two vignettes of the life of Saint Vincent.
But it is on top of the altar that you can find the main attraction.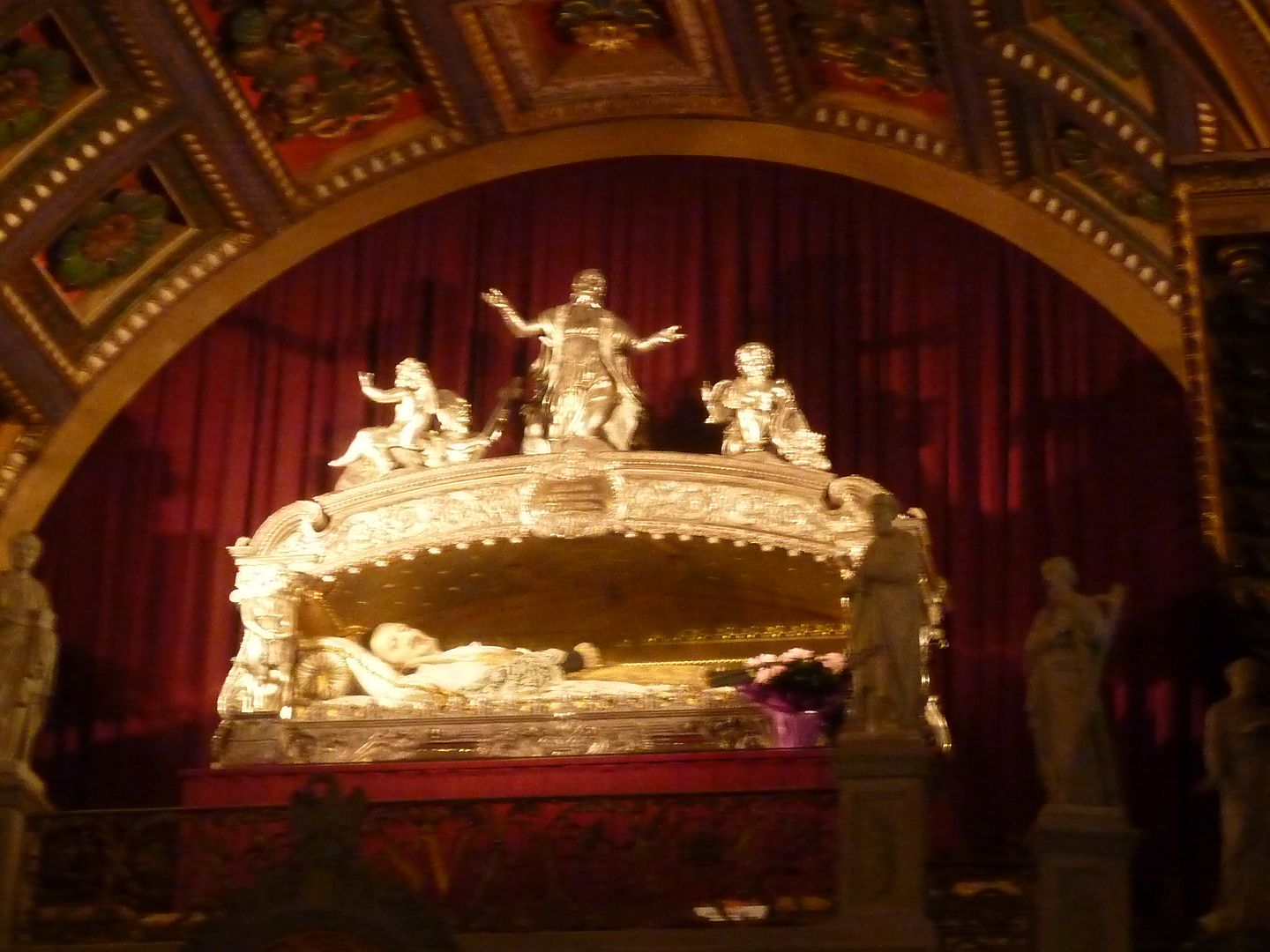 This is the body of Saint Vincent himself. Well, not quite but close enough. He died in 1660 but was still completely intact " 52 years later except for the nose and eyes" in 1712. Unfortunately, things went a bit downhill from there, because in 1737 only the skeleton was left. He was properly hidden during the revolutionary period, and after that time his effigy and hands were remodeled in wax. He is holding the same cross that he used for giving extreme unction to Louis XIII. As unreligious as I am, I am absolutely impressed that you can go up and see him -- and even touch him, even though the sign says not to -- I didn't touch him, don't worry.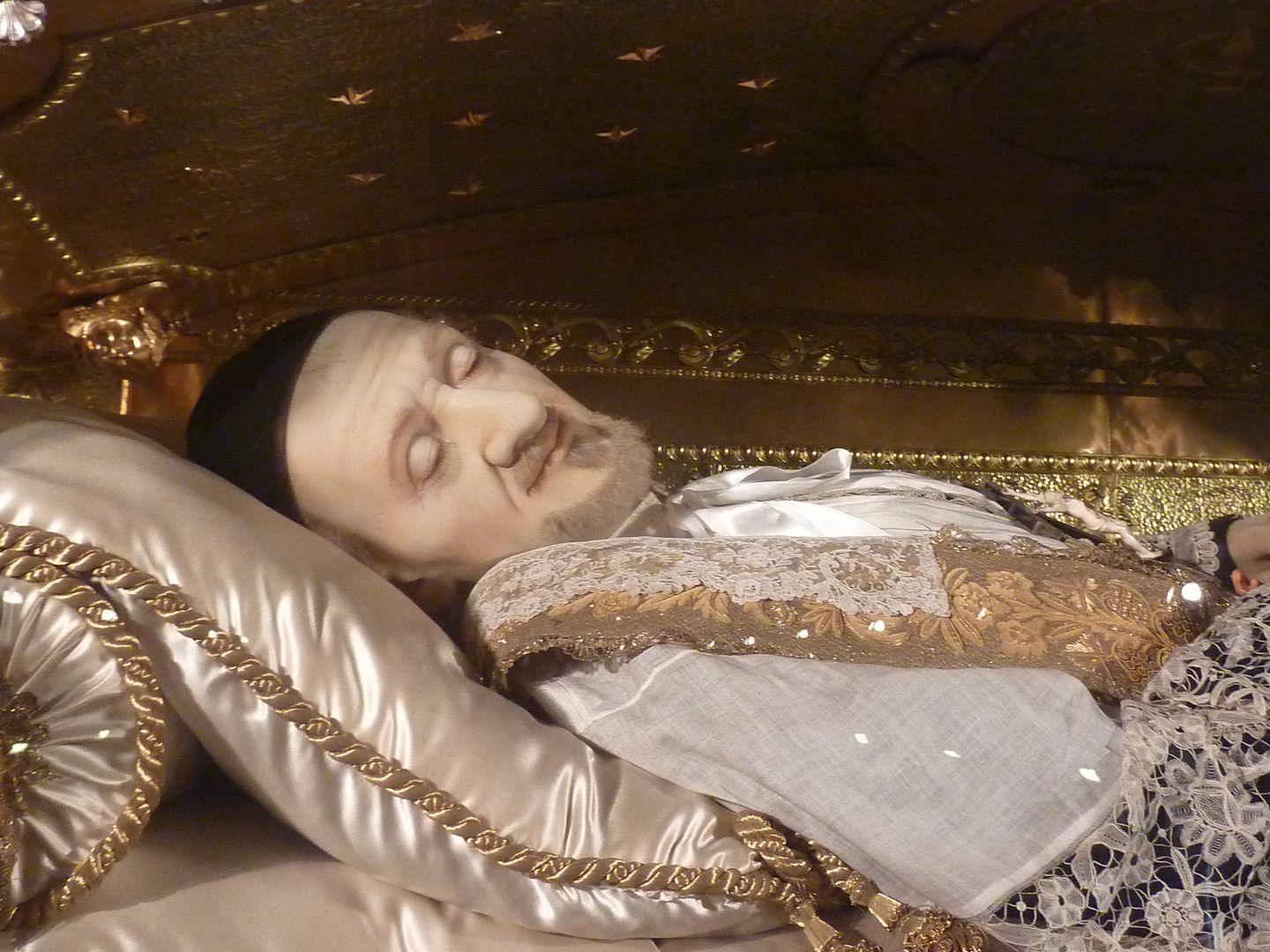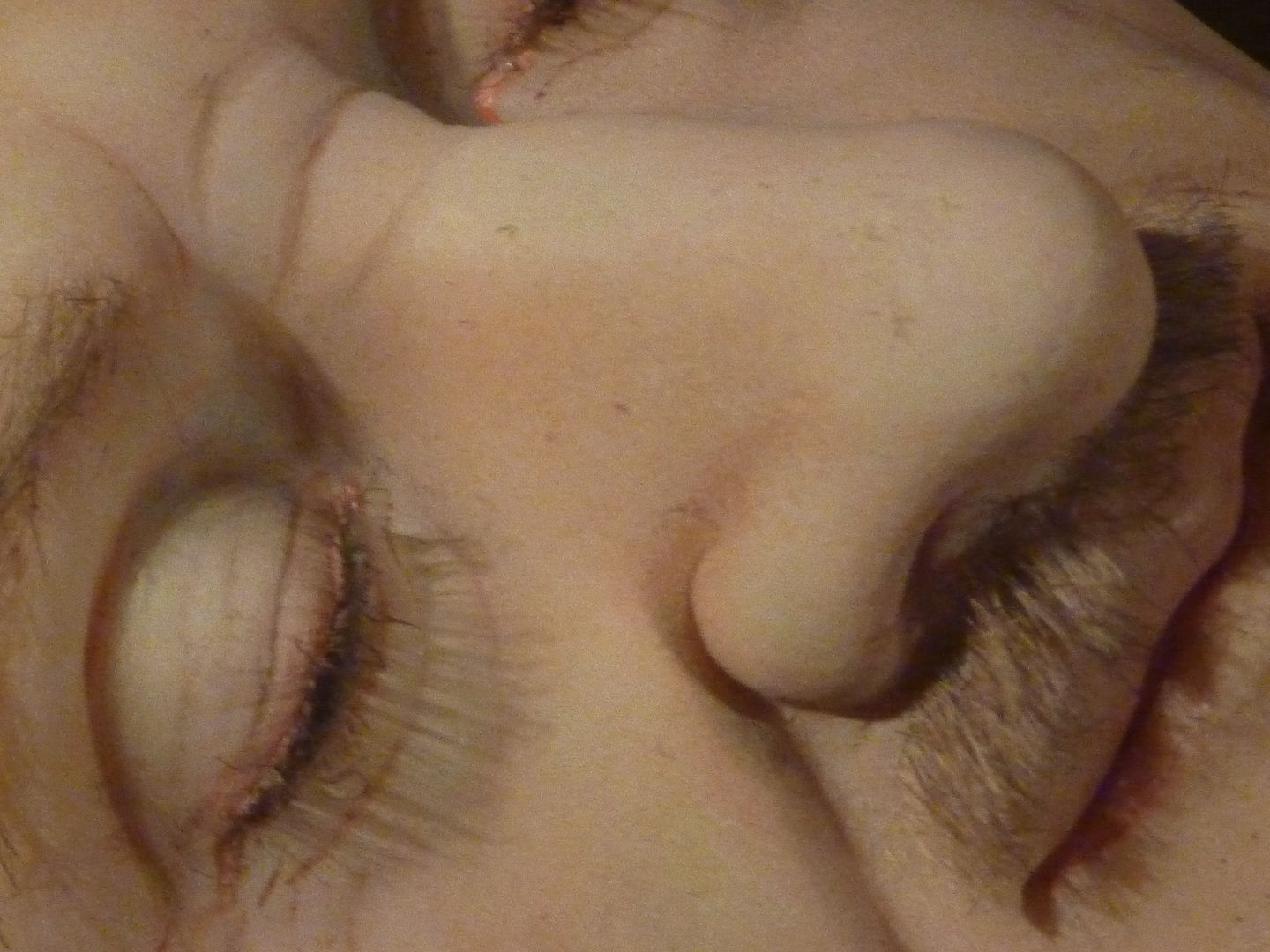 It is also odd to be standing over the altar and to be able to look down on the rest of the chapel, which is not exactly filled with the devout.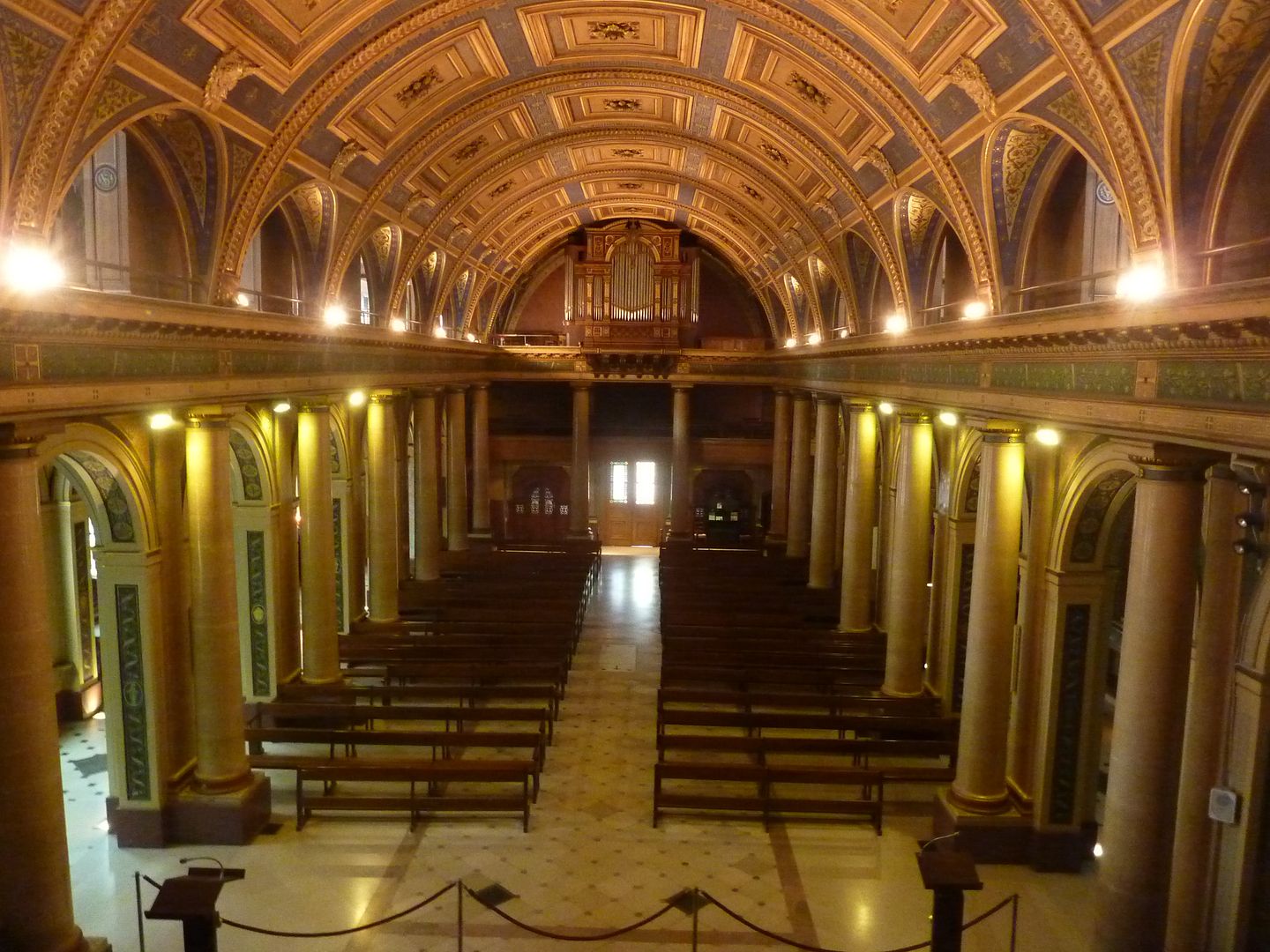 Did you see the organ in the back? Do you know who the organist of this chapel was from 1845 until 1852? I didn't think so. It was Louis Braille.
I admired just a few more things before leaving this unjustly abandoned place.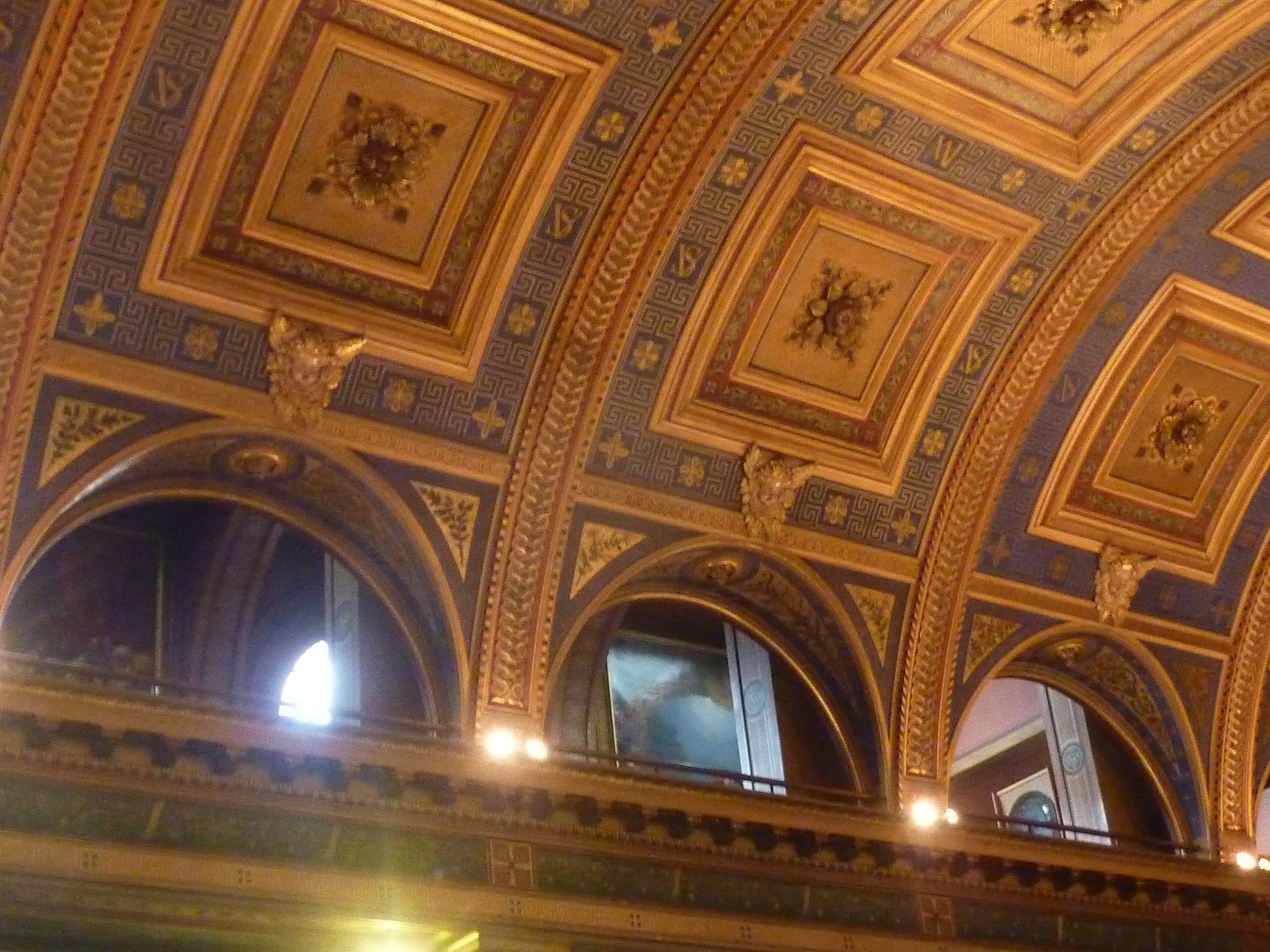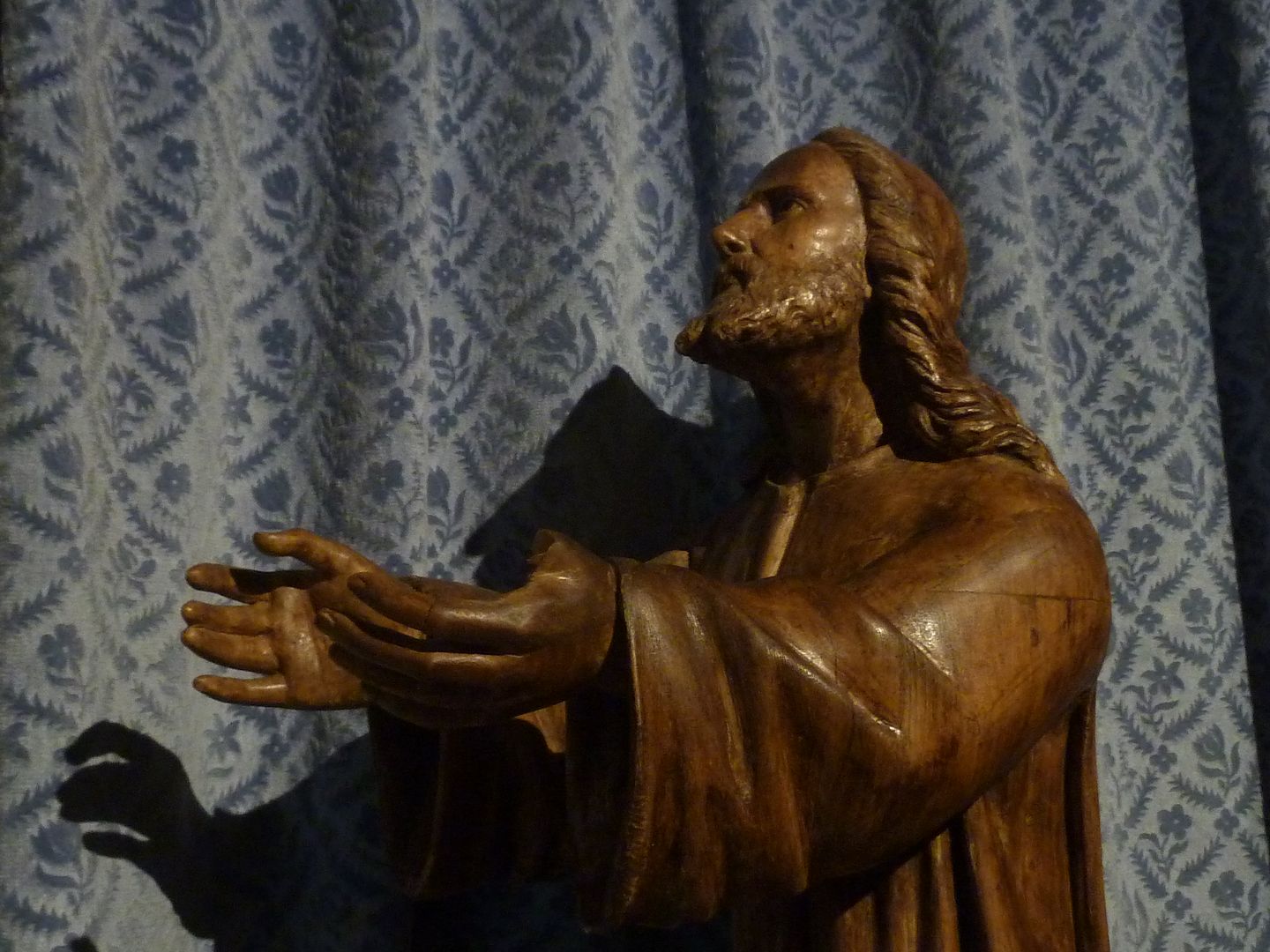 Just two blocks away, next to the
Bon Marché
department store, is the
Chapelle de la Médaille Miraculeuse
. I don't know how common the miraculous medal really is in Catholic circles, but I always thought it was ubiquitous because growing up in Mississippi, I went to Catholic school for a few years, and the place was run by the Sisters of Charity, the same order as Saint Catherine Labouré. For those who have not had the misfortune to live through such an ordeal, these were the nuns with the scariest cornets in the history of the world.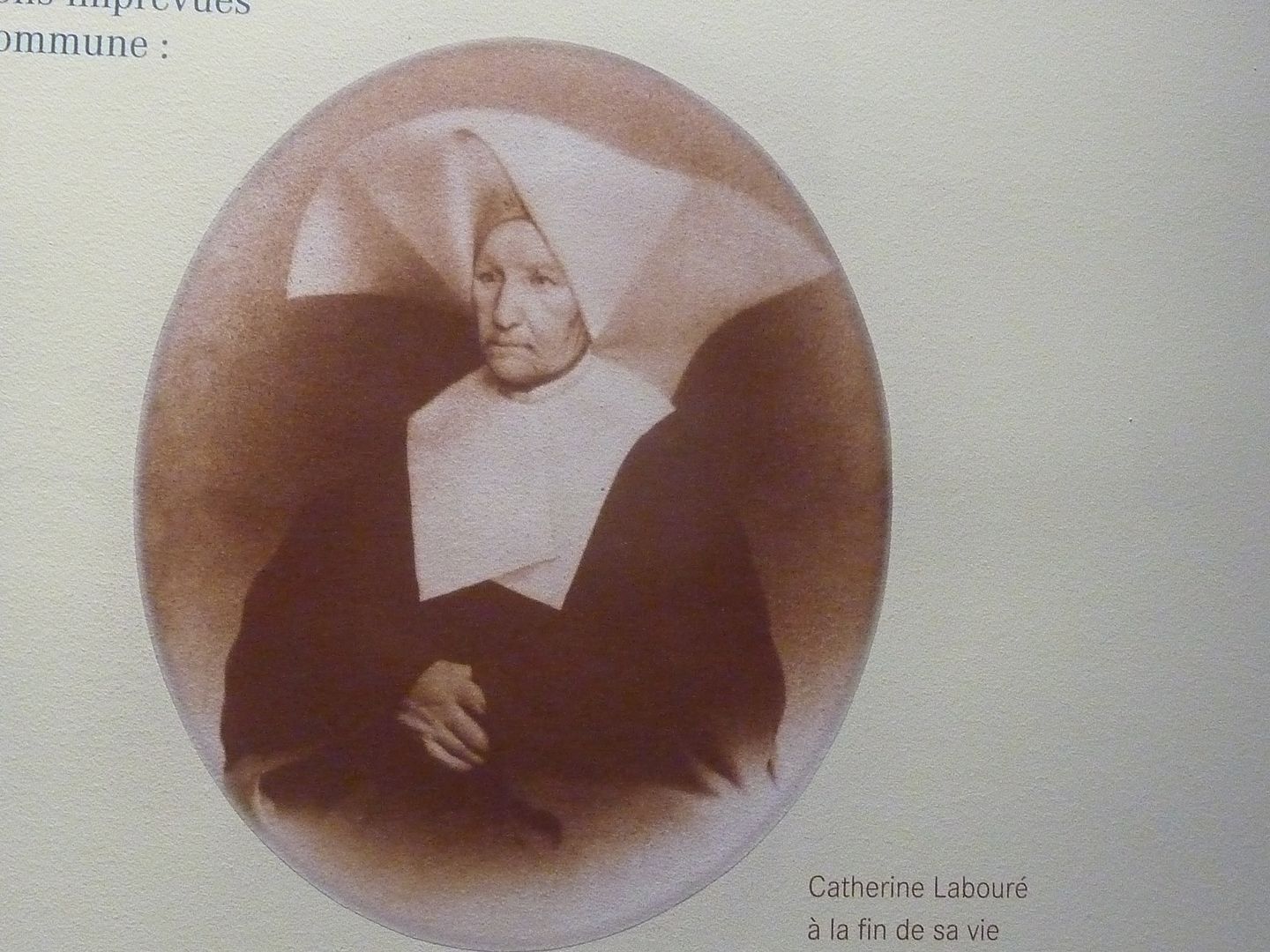 Believe me, you did not disobey a nun with a cornet so starched that it could slice you to pieces.
The chapel of the Miraculous Medal is also totally banal when seen from the street.
However, once you enter the compound you are in a spiritual supermarket.
This is the domain of Saint Catherine Labouré, who had numerous conversations with the Virgin Mary in 1830. On July 19th (the feast of Saint Vincent!), she was awakened by a small child who told her "Sister, everybody is asleep. Come to the chapel because the Blessed Virgin is waiting for you!" Since the kid was glowing and lit up the place like fireworks, she got dressed and followed him. She had a nice chat with Mary for about two hours.
The first time I visited this place in olden times, it was totally empty, just like St. Vincent's place, and I remember there was a chair to the right of the altar. There was a sign saying that it was where Mary had sat during this interview.
On November 27th, Mary came back with a mission for Catherine, just like in Survivor. She was a bit scarier because she was sitting on a globe while trampling a snake while rays of light shot out in all directions. So when she gave Catherine the exact design, front and back, of what the Miraculous Medal was supposed to look like, you can bet that the instructions were carried out diligently.
We all had one at St. Thomas school in Long Beach, Mississippi.
Back when I first visited the chapel, there were baskets of medals that you could scoop up at will, with a donation box next to them. Ha, things have changed. The medal shop was so official looking that I would have never dared to take a picture.
However, I did dare a photo in the chapel itself, since the sign clearly indicated "no flash pictures" but not that pictures were forbidden. As you can see, it is a popular place.
The body of Saint Catherine is inside the altar.
The religious police appeared from nowhere and told me
NO!
I retreated with an embarrassed look and went upstairs to sneak another photo. I took advantage of another photographer being intercepted to get my own photo.
I have to say that almost all of the visitors were from the West Indies, Africa or Asia where the religion is still in expansion. The Catholic church has become a bit flexible with the faithful over the years, so they make do with the holy rollers and the people speaking in tongues and other such things that were previously frowned upon by Roman Catholics.
There are brochures available in twelve languages. Back in the old days, the Polish brochure was the most popular. Now it appears to be the ones in Hindi and Chinese, part of the BRICS phenomenon, I suppose.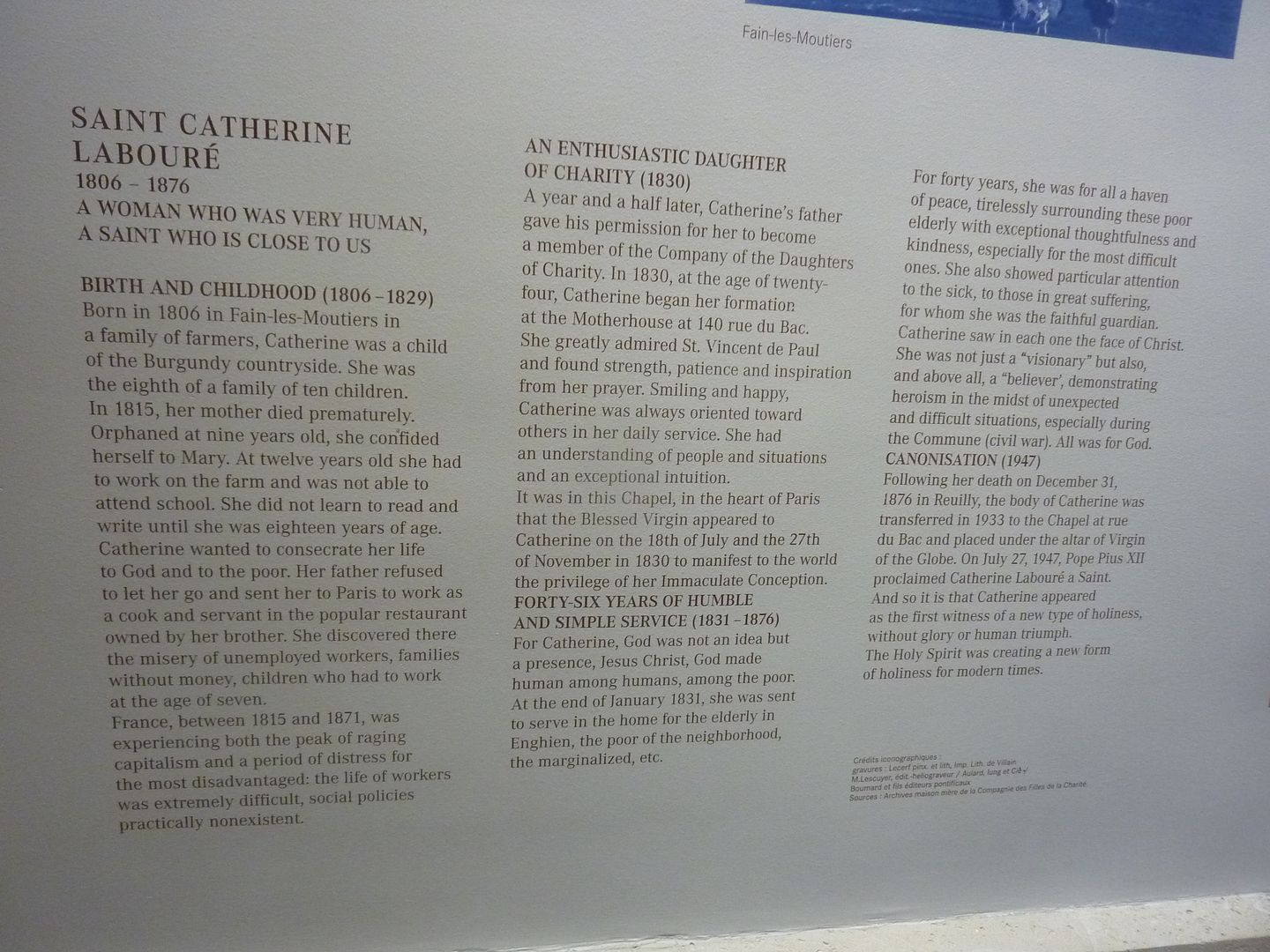 I was replete with religion for the day and returned home with a halo.