Post by onlymark on Aug 31, 2011 17:52:33 GMT
Mods - I'm putting this here until you decide where it should go. It's not Africa and it's not Asia, no matter the Middle East is mentioned in the Asia board, it seems to slip between the cracks.
Put it where you want.
Anyway -
To start at the beginning – I didn't have much chance of a look round Amman before being whisked off to the coast at Aqaba for a long weekend. The journey down, about 4 hours, was uneventful and devoid of all the police checkpoints I was used to finding in Egypt.
I found a bit of desert though to stop me suffering from withdrawal symptoms –
We somehow managed to get a special rate at the Moevenpick Hotel, one of the poshest there and even then we were upgraded from a standard room to an executive suite. I doubt it will ever happen again but it was a nice start.
Aqaba itself is quite a boring town as it is dominated by the port and numerous hotels. Further south there are a number of beach camps but the beach tends to be hard sand with little shade.
There is no real town centre, the middle is just a series of streets with little character and a few shops. Not even worth going out for a walk to.
The hotels each seem to have their own private beach and as hotels on the coast go, are fairly standard and catering for mostly tourists – though usually Middle East tourists. There are no package holidaymakers from the UK, Germany etc.
The 'oldest' part of town is actually a small ruin area opposite the Moevenpick.
In the photo you can see the port top left and the ruins bottom left.
I'd have taken more photos but there wasn't much to see at all.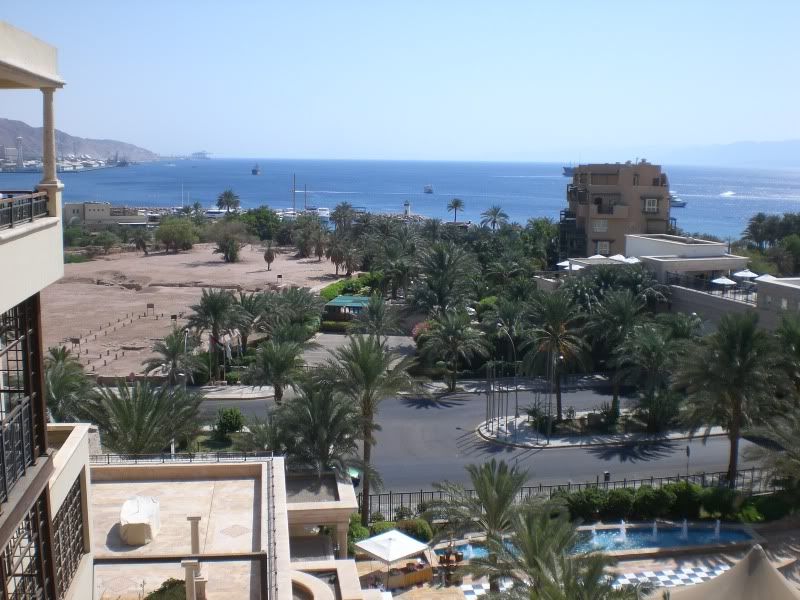 One evening we went for a drive round to find something to eat. But most local places made my wife and daughters feel uncomfortable as there were no women in them at all. In Egypt we often found somewhere with a few, but not seemingly here for now. We eventually settled for a small restaurant area featuring –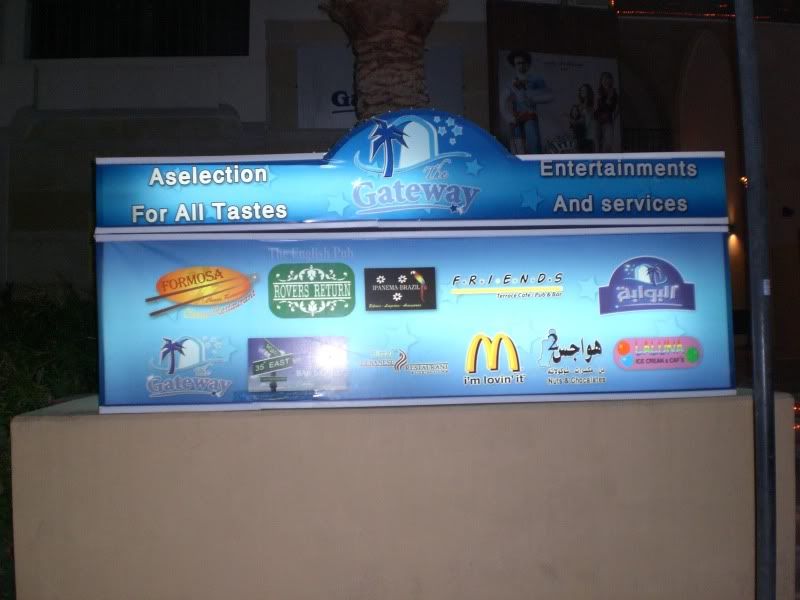 We spent a nice couple of days lazing by the pool (28 degrees), swimming in the sea (27 degrees) and doing very little at all.
One thing that provoked an interest in me (but I'm a rare breed) is the explosive detection device the hotel was using to screen incoming cars.
Without going into this too much it is a device, much like diviners rod, that swings to point at where the explosives are.
It is bullshit.
It was shown by the BBC Panorama programme a couple of years ago to be a scam perpetrated by a UK businessman that was selling them at about 500 Pounds each. He made about 85 million out of them but the BBC proved they were nothing but an empty shell with no capability to detect anything. The businessman was jailed for fraud.
I tried to approach someone who would be the head of security at the hotel but had no luck ("In a meeting", "Out of the Office" etc) so I wrote to the CEO of Moevenpick Hotels who passed the email on to the Hotel manager (Swiss) who replied to me after I got back to Amman.
He stated that security was always under review and so on etc. I fairly bland reply but I hope he's had a bit of a shock.
And so to Amman.
Still not had much of a chance for a good look round but initially we slipped down to the centre to tick off a couple of sites.
Amman initially was built on seven hills but now stretches over about nineteen (hill = Jabal) and each is named. They vary between just over 700 metres high to about 1400 metres. Hence there is a little variation in temperatures around the city. The population stands at about 2.8 million (Cairo approx 16 million).
A feature of the city are the hills and fairly steep valleys with apartments falling over themselves down the hillsides –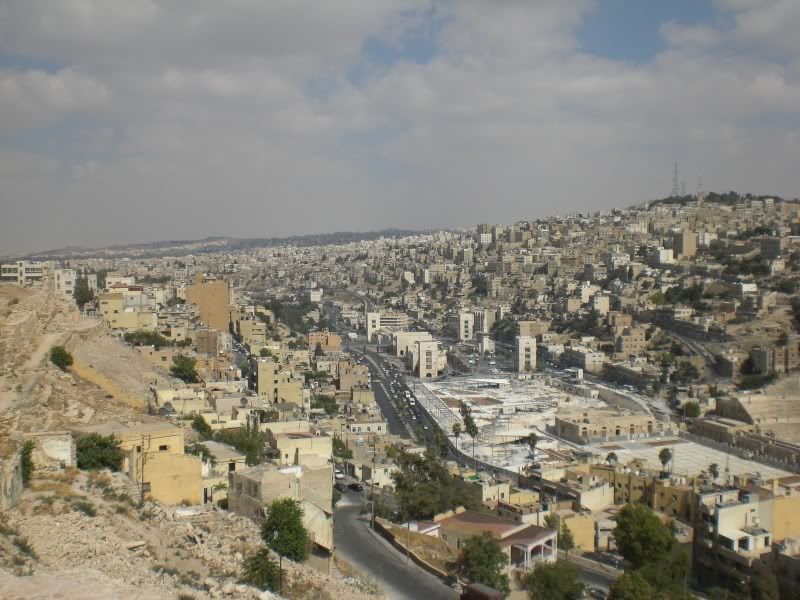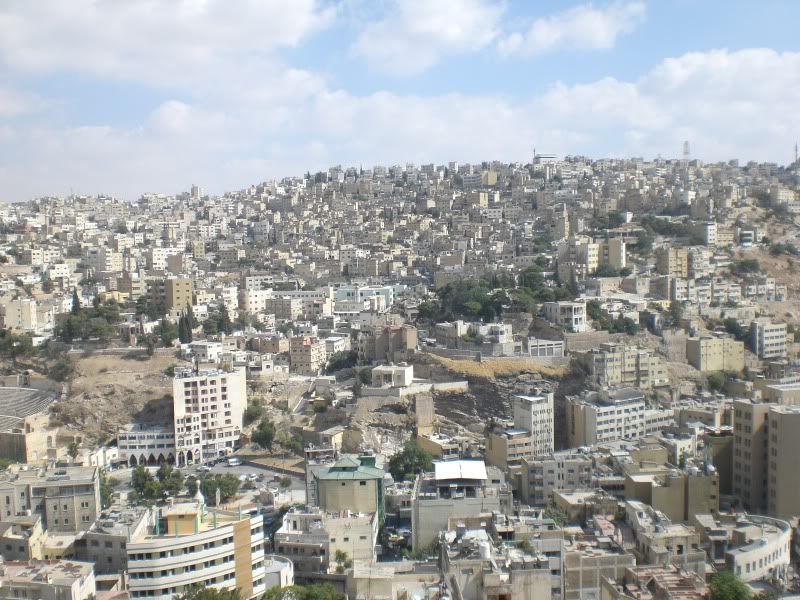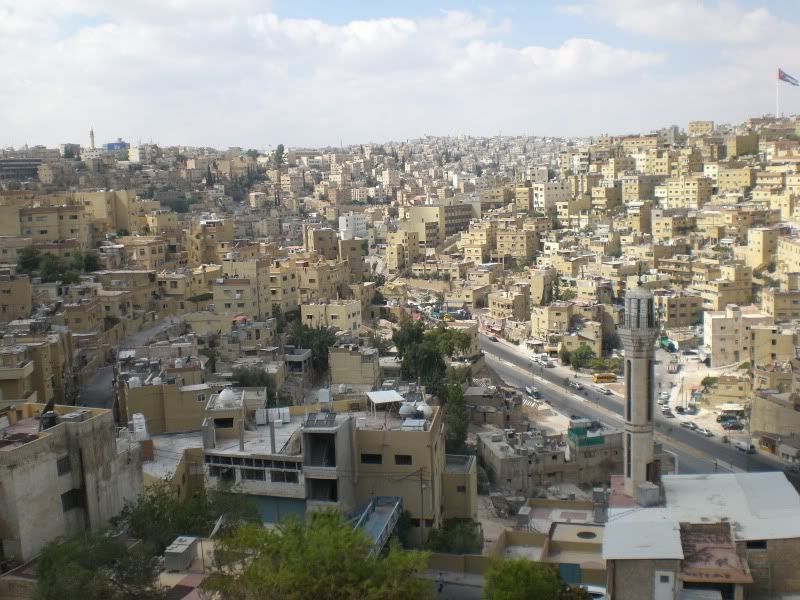 Also Amman boasts a rather large flag pole.
It is the largest free standing flag pole in the world at 126.8 meters and can be seen from most of the city.
en.wikipedia.org/wiki/Raghadan_Flagpole
My picture of it –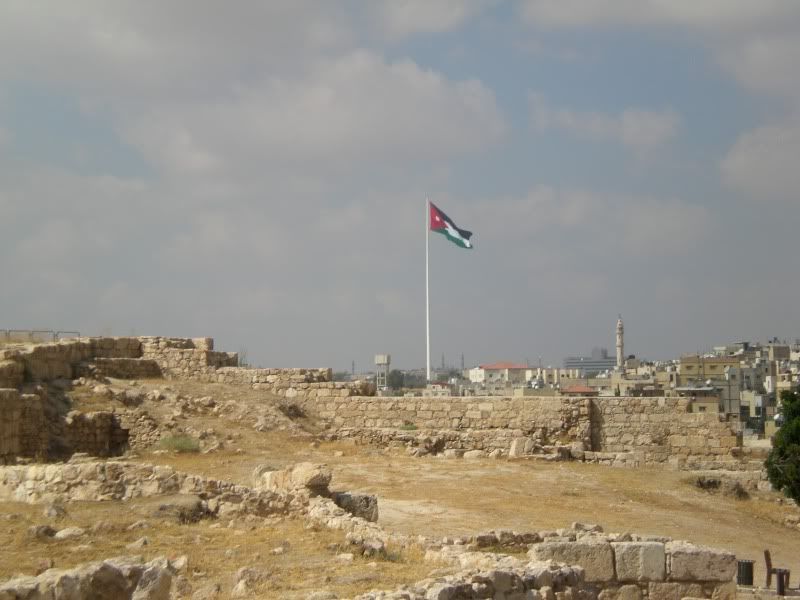 Anyway, our first visit was to the Roman amphitheatre.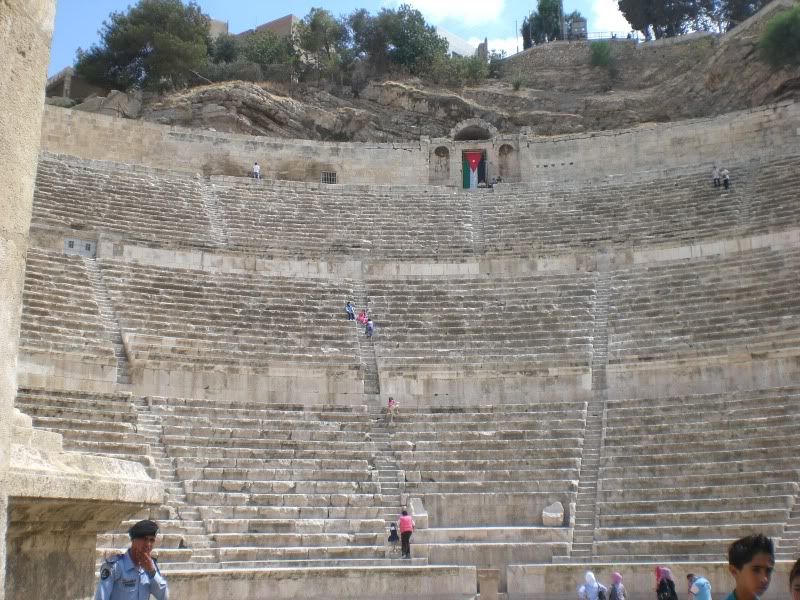 Built to hold 6000 people in 138-161AD (or for those who are politically correct - 138-161CE) it is larger than the photos appear.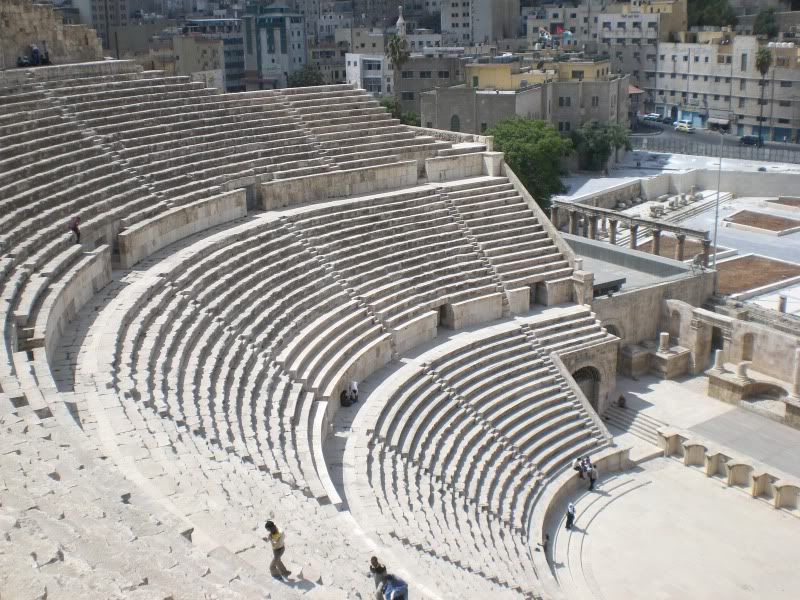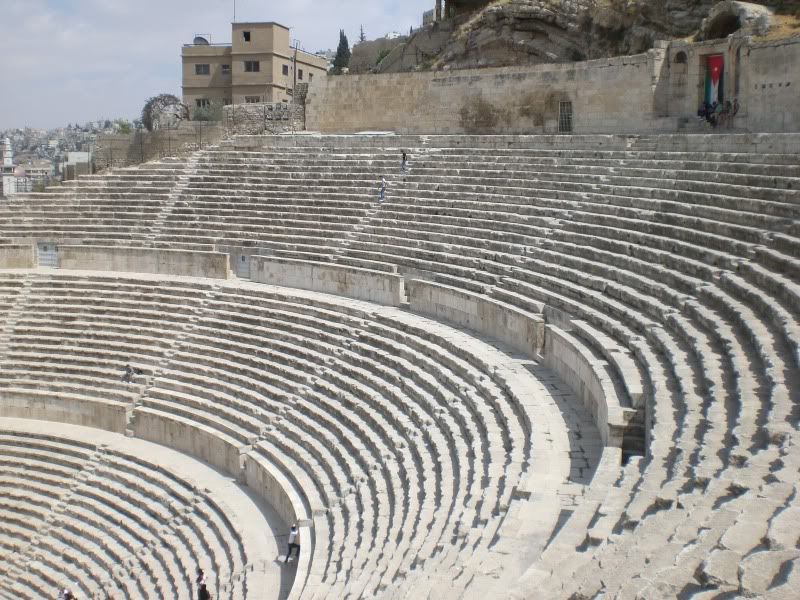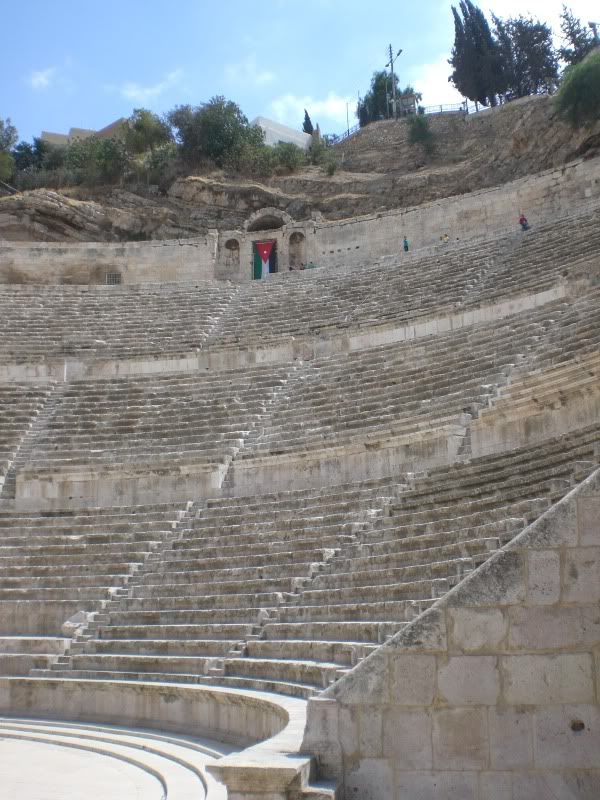 Dotted around it, and left out to be touched, sat upon, kicked etc as seems to happen in some countries, are various items of value from the original era –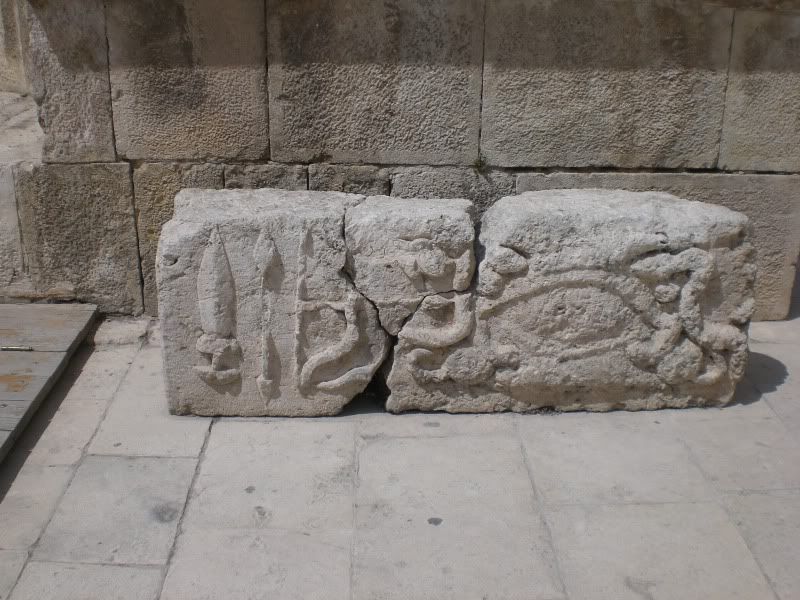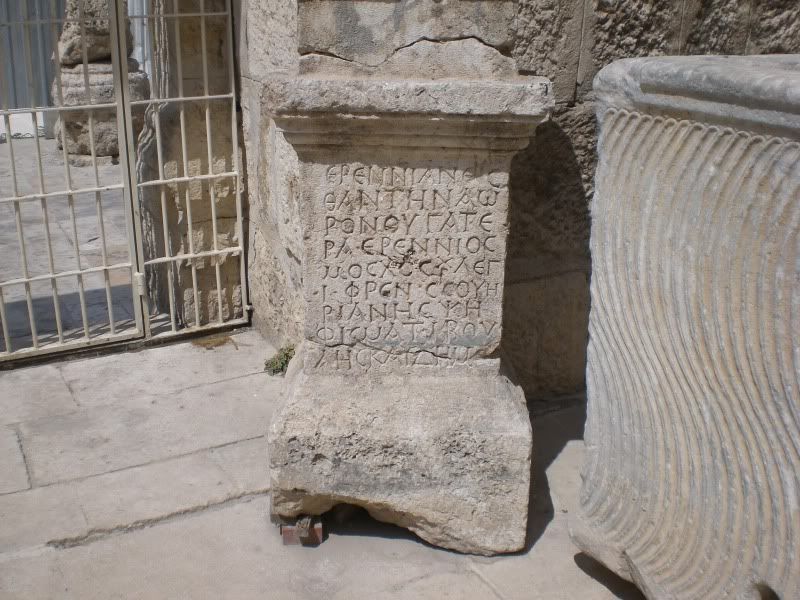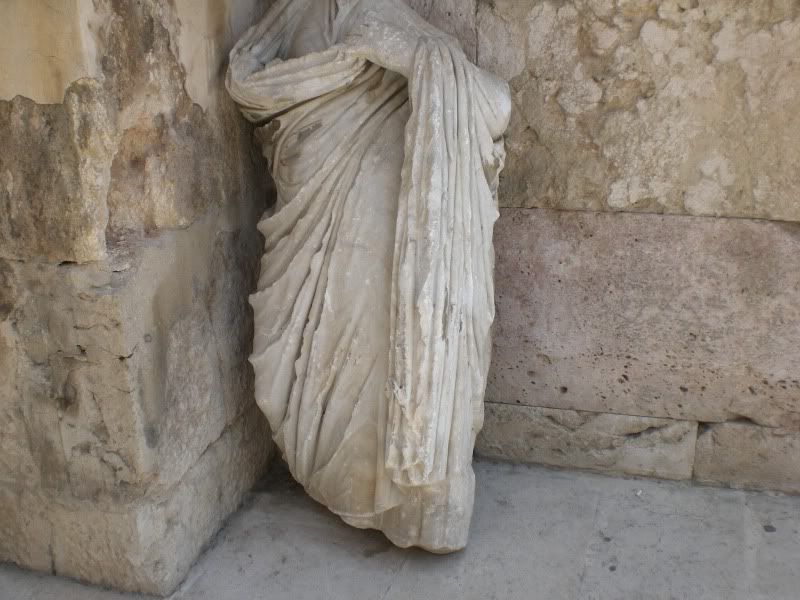 At the side of the amphitheatre is a rather smaller one, probably used for those private musical evenings or showing of the off Broadway hits –
Under the stage –
Unusual sight so far here – the full covering. They no doubt are actually tourists –
en.wikipedia.org/wiki/Roman_theater_%28Jordan%29
The next place is a site I have also seen before, but never for much time. It's an area steeped in history and is so large that I didn't have chance to see much of it again today. It's somewhere I need to go back to several times. But here is a short taster. It's up there – (and can be seen from the amphitheatre) –
The Citadel –
en.wikipedia.org/wiki/Jabal_al-Qal%27a
It's been continually occupied by someone or another for the last 7000 years, from the stone age through various ages, through occupation by the Assyrians, Persians, Macedonians, Romans.............. et al.
This is reflected in the buildings and ruins strewn about.
The earliest lived in the caves –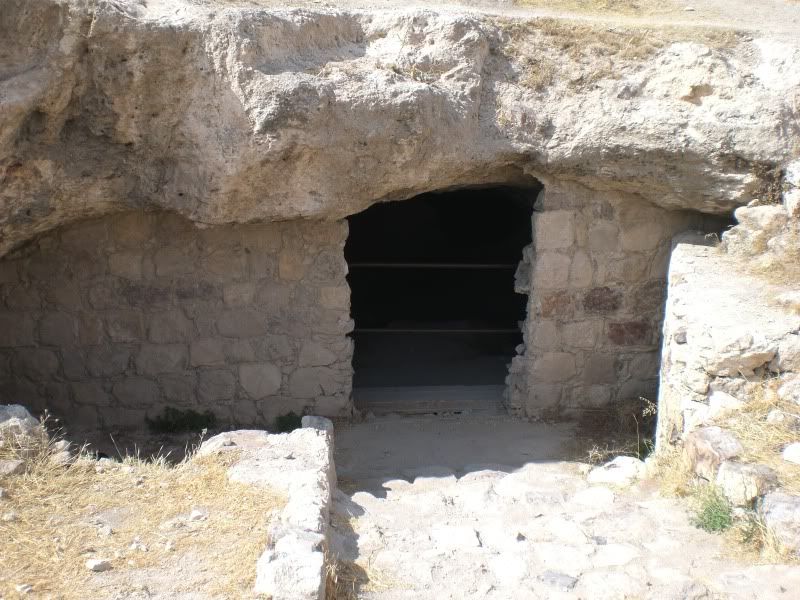 And others followed on.
As I said, I will have to return and do more here.
Initially we saw the Temple of Hercules –
It is supposedly larger than any temple in Rome and has 11 metre tall columns.
However, it is thought to be unfinished and built around 162AD.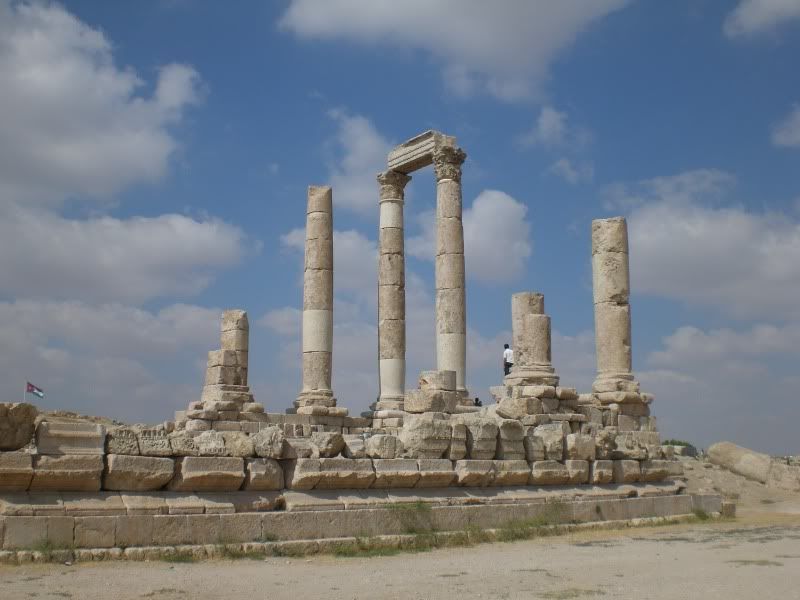 There are several fallen columns which give a clue as to how they were constructed.
Each large block was placed on the one below and centred and secured by an infill piece made from either wood or metal.
Clearly the hole for the locating piece can be seen –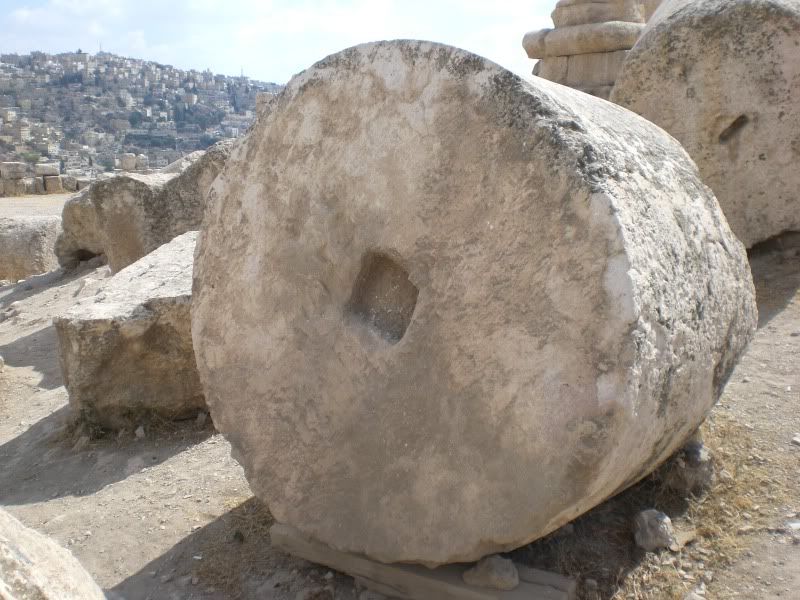 More tourists-
There are several other structures nearby in various states of disrepair –
Not a lot is said or known about these.
Later, after the Romans came various peoples, the Umayyads being one. They decided the Citadel should have a little more fortification so built a series of watchtowers. It seems they also, as people do, decided to use a bit of the stone to hand just lying around doing nothing –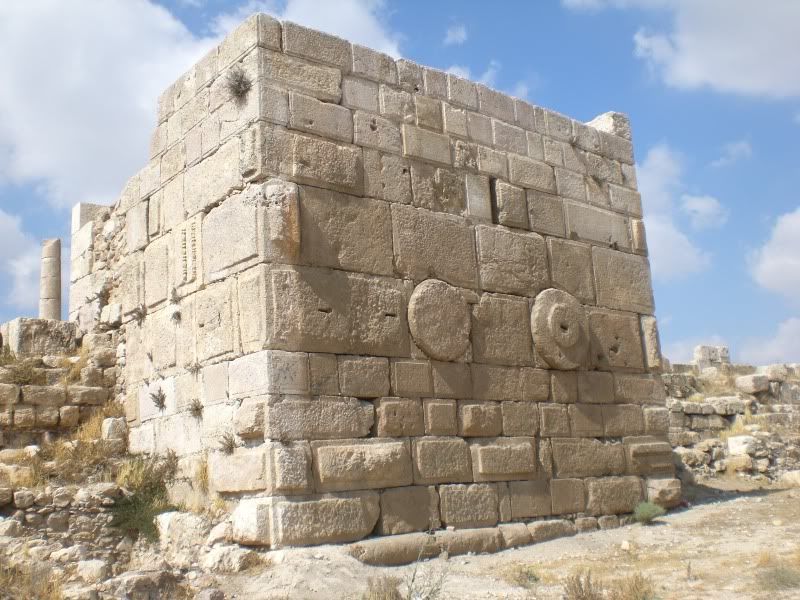 A couple of pieces of abandoned column will do nicely thankyouverymuch.
Note the arrow slit centre top –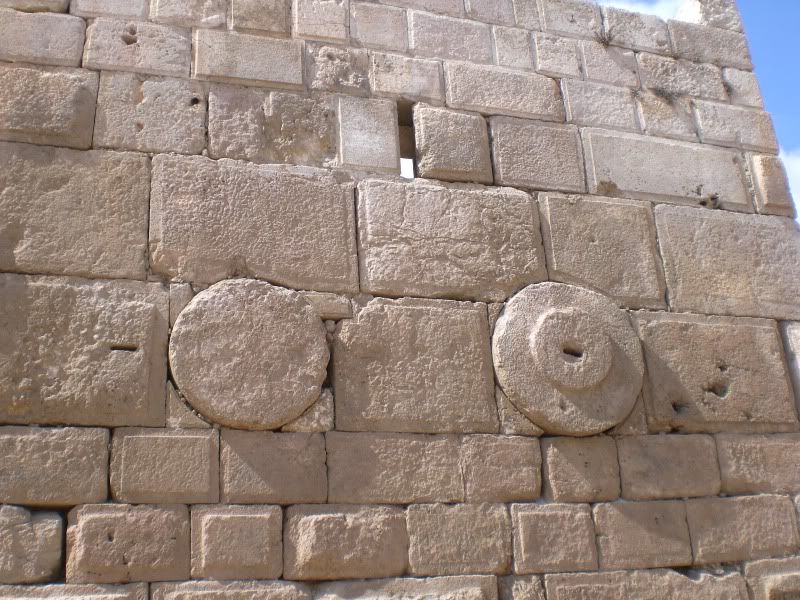 There's a good view of the amphitheatre from the top as well –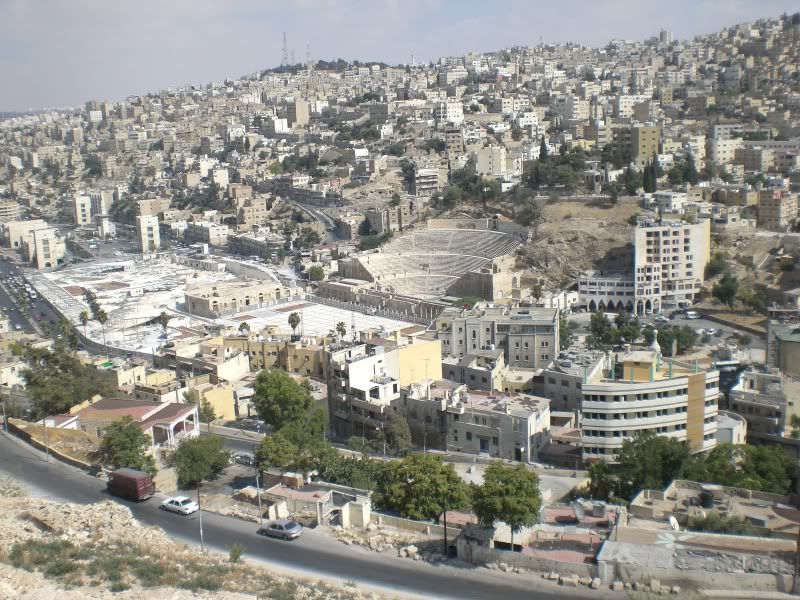 So, just to prove I was in Amman, here is an information board detailing the view –
That's all for now. I need to start sorting out the kids for their new school for the next few days, service the car and stuff.