Post by Deleted on Oct 13, 2011 19:55:28 GMT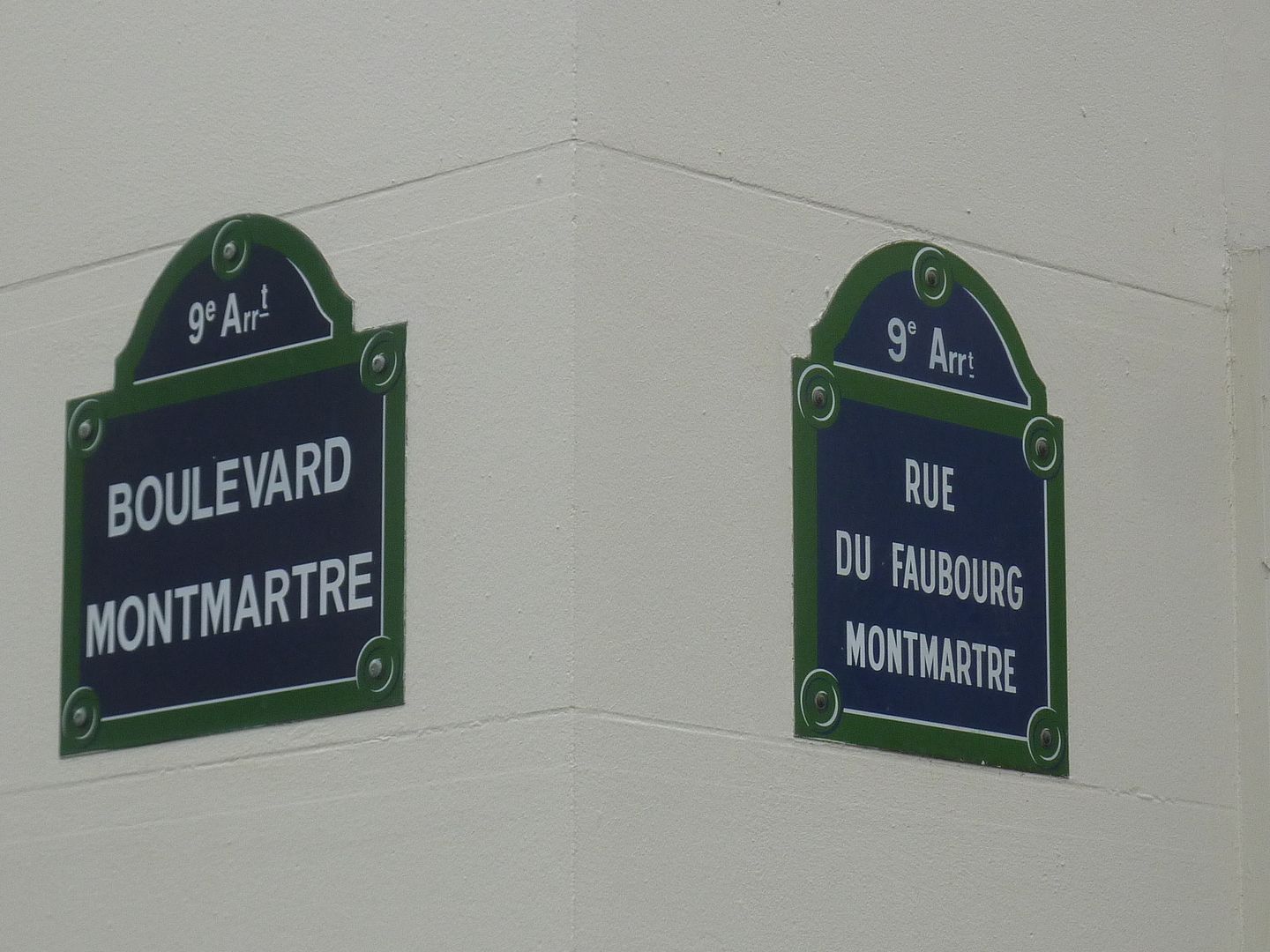 The Faubourg Montmartre is one of the busiest and most interesting streets of the Grands Boulevards area, as well as being a backbone of the 9th arrondissement. European tourists know it very well, because the 9th arrondissement is the area with the greatest number of hotels in the city, many of them tired and charmless, but still good value for money. North & South American tourist, as well as Asian tourists, rarely stay in this part of town. German, Dutch, Italian and Spanish are the languages you will hear the most.
Some people find the area a bit confusing, because of the Montmartre name everywhere and Montmartre itself quite far away. It is for this very reason that the "Rue Montmartre" metro station at this intersection was renamed "Grands Boulevards" in 1998. Simply too many tourists were coming to this station thinking that it was the location of Montmartre.
Just about all of the streets of Paris are crooked, often just enough to get you lost, but rue du Faubourg Montmartre is frankly very crooked compared to many other streets. I don't really know why, because it is not a hilly part of Paris.
It is also not a very long street.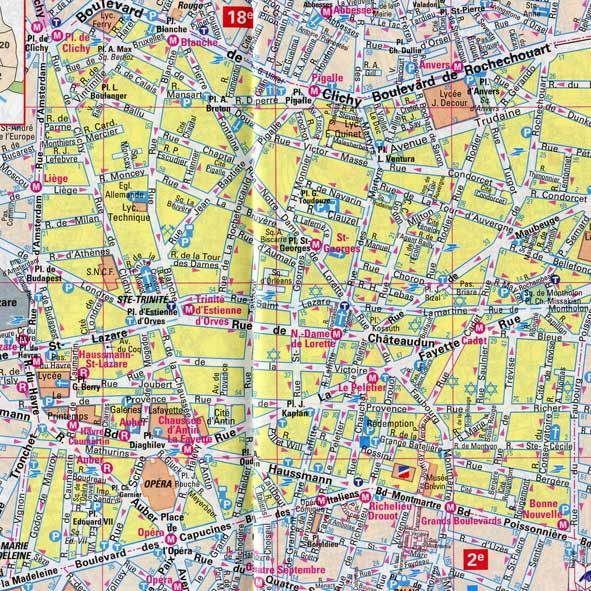 Almost the very first thing you see when you begin to walk up the street is the ultra famous cheap restaurant Chartier. It disappoints lots of people because they think that "ultra famous" is a guarantee of quality, but it is more important to pay attention to the word "cheap," as in "you get what you pay for."
I have never had a bad meal at Chartier, but I have never had a spectacular one either. It is so busy in the evening that the most important thing to know is that the waiter will not suffer a
tourist
fool. You need to know what you want, not ask too many questions, and it is one of the only restaurants in Paris where you must not dawdle. You eat, you pay, you leave!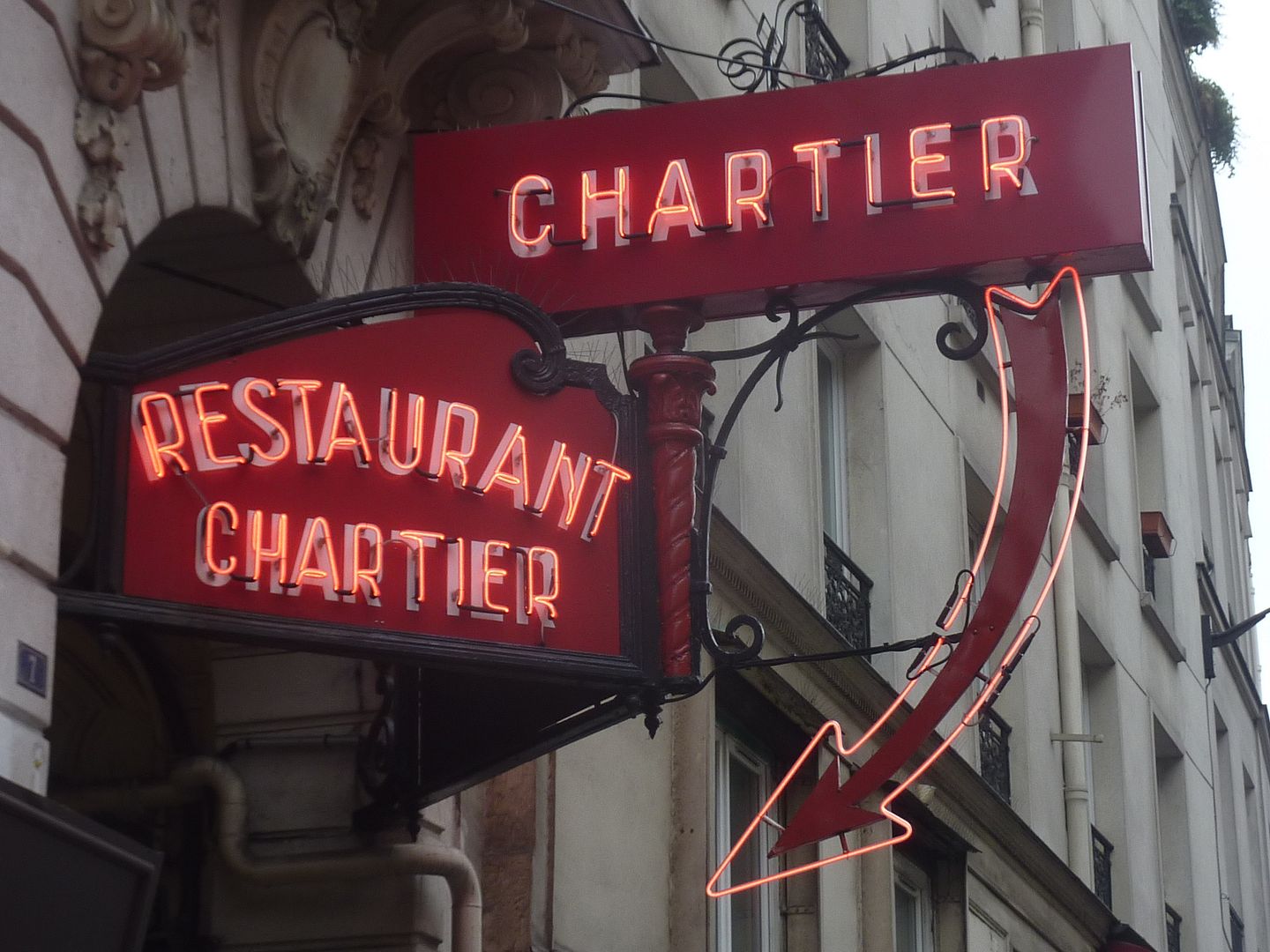 The restaurant is in the back courtyard. The decals on the windows are mostly guidebook recommendations.
Today's specials
The menu itself is actually a big sheet of paper, mimeographed every day. Therefore, a lot of people take it with them, but I wouldn't do it with a waiter watching.