Post by onlymark on Oct 23, 2011 20:17:21 GMT
As a result of a recipe from young Bixa being posted and not knowing if it was from Jordan or not (probably not actually) I decided that if I made it whilst in Jordan it could easily be thought of as now Jordanian.
Here is the original recipe –
www.treehugger.com/files/2011/10/roasted-red-beet-hummus.php
I gathered together the ingredients, beetroot, garlic, olive oil, sesame seeds, salt chick peas and lemon juice –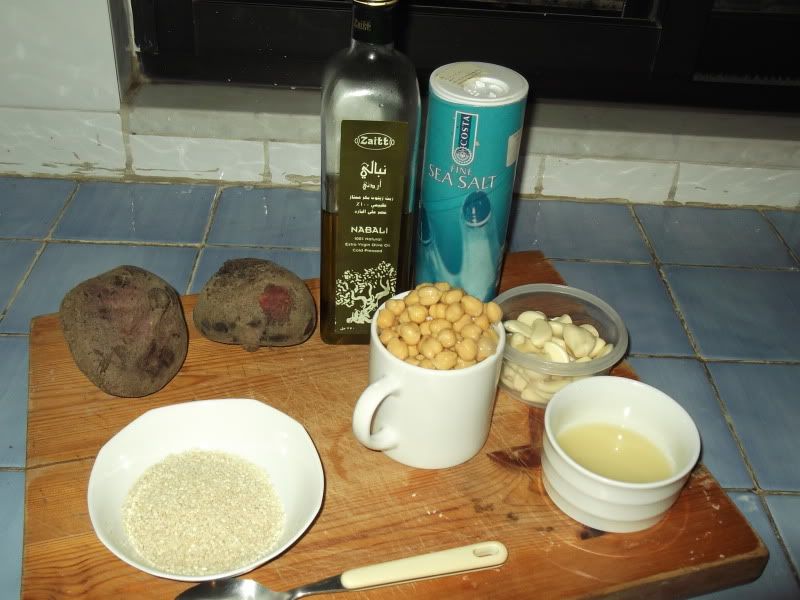 I followed the instructions to roast the beetroot, let cool and peel (well I didn't let it cool all the way, I was hungry).
The sesame seeds were
pan fried
done in a little olive oil –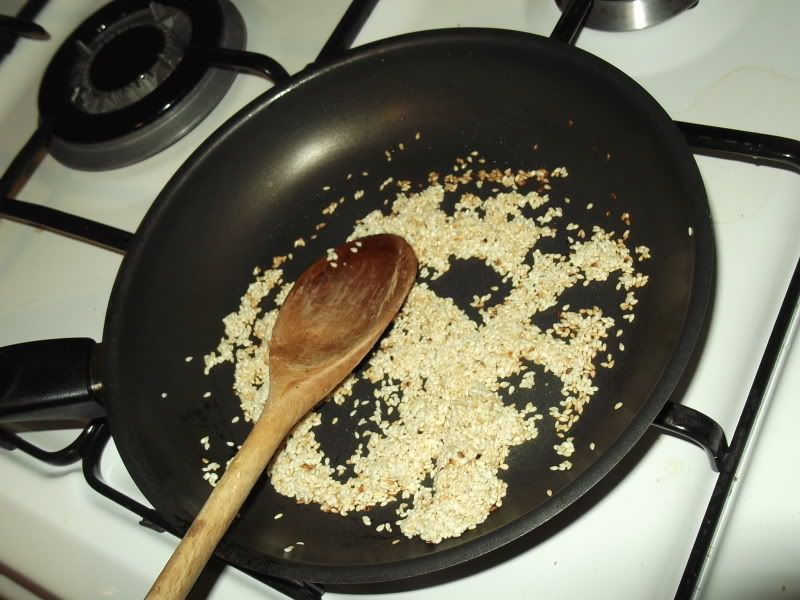 The chick peas, canned so ready cooked, lemon juice, a little salt and a couple of cloves of garlic were placed in the smash it all together machine followed by the cooling but not cold beetroot, diced into manageable cubes, rectangles, rhomboids and other miscellaneous shapes –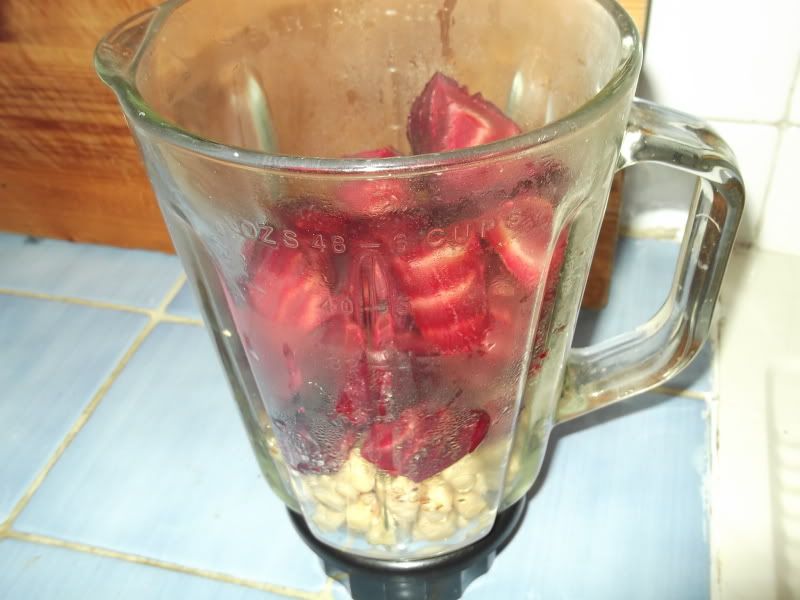 After some blitzing, jiggling and poking it came out not bad at all. I'd tend, for my personal taste, to add a little more salt, a little less sesame seeds and a bit more lemon juice.
I also had laying around various other things which I whipped out onto the table for a bit of a snack –
So, in the next photo we have top, the beetroot hummus.
Middle row of three from left to right some leftover feta cheese and basil pastry squares (I made twenty this morning and when I get to them there are three left. Bloody typical), normal hummus and warm pita bread.
Front row three are from the left are, first what is known here as 'Turkish salad', then mutabbel, then zabadi –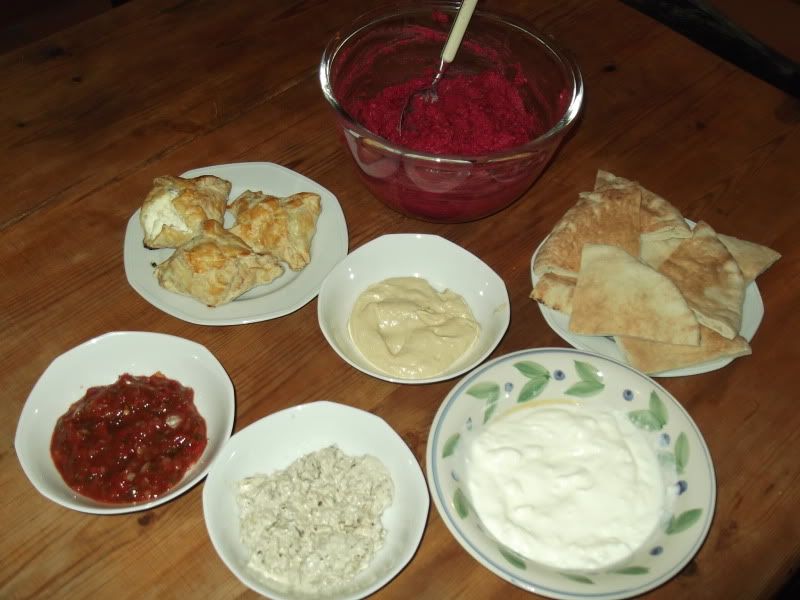 To explain a little further –
Turkish salad is a mixture of tomato, bell pepper, garlic and chilli roasted with olive oil, salt and pepper also called Matbucha – originating in the Mahgreb and working its way across.
Mutabbel is a version of baba ganoush – aubergines and tahini
Zabadi which in Egypt is a version of tzatziki though using mint instead of garlic, but here is more akin to a sour cream taste and is made from just yoghurt and cream.
I didn't eat all of everything. There is some left if anyone wants any.