Post by Deleted on Oct 31, 2011 20:59:55 GMT
Pierrefonds is a village with one of the most amazing châteaux less than 100 km from Paris. (The actual distance is 89 km.)
There is no point in debating the authenticity of the restorations of Viollet-le-Duc. It is pretty much a given that his restaurations all over France are not authentic but rather a dream of how things ought to have been built in the first place. Carcassonne is perhaps the most famous example, with its pointy roofed round towers that never existed in olden times.
Regarding the château of Pierrefonds, Viollet-le-Duc said outright that he never intended to repair the ruins with historical accuracy but instead to recreate such buildings as they "should have been." My own opinion is that Viollet-le-Duc was extremely talented and he gives full meaning to the term "artistic licence."
I should admit right out that my interest in the château of Pierrefonds was spawned by watching the BBC series "Merlin" which is filmed there. There is no lack of castles in England, but Pierrefonds has a wow factor that one rarely experiences when looking at one on the horizon, so I fully understand the choice by the BBC.
I wanted Pierrefonds all to myself on Sunday, so I left Paris at about 5:45 in the morning, even though I knew that the château would not open until 10 a.m. I needed to make the terrain my own. I took the A1 autoroute to the Compiègne exit and followed the signs from there. It was rather dangerous driving before dawn, because it was still "Saturday night" for a lot of the drivers. I know that entering Compiègne, I was passed by a car driving at least 150 km/h, but 2 minutes later I saw it smoking in a bunch of bushes after having missed a roundabout. Another car had already stopped to make sure that everybody was all right, so I felt exempted from any intervention.
Pierrefonds is only about 16 km or so from Compiègne, but I was amazed at how small the road was for something that I knew to be a major sight. It plunged into the dark forest of Compiègne, which has always been a place of legends, druids and sorcery.
And then I suddenly arrived in a lovely little town -- Pierrefonds.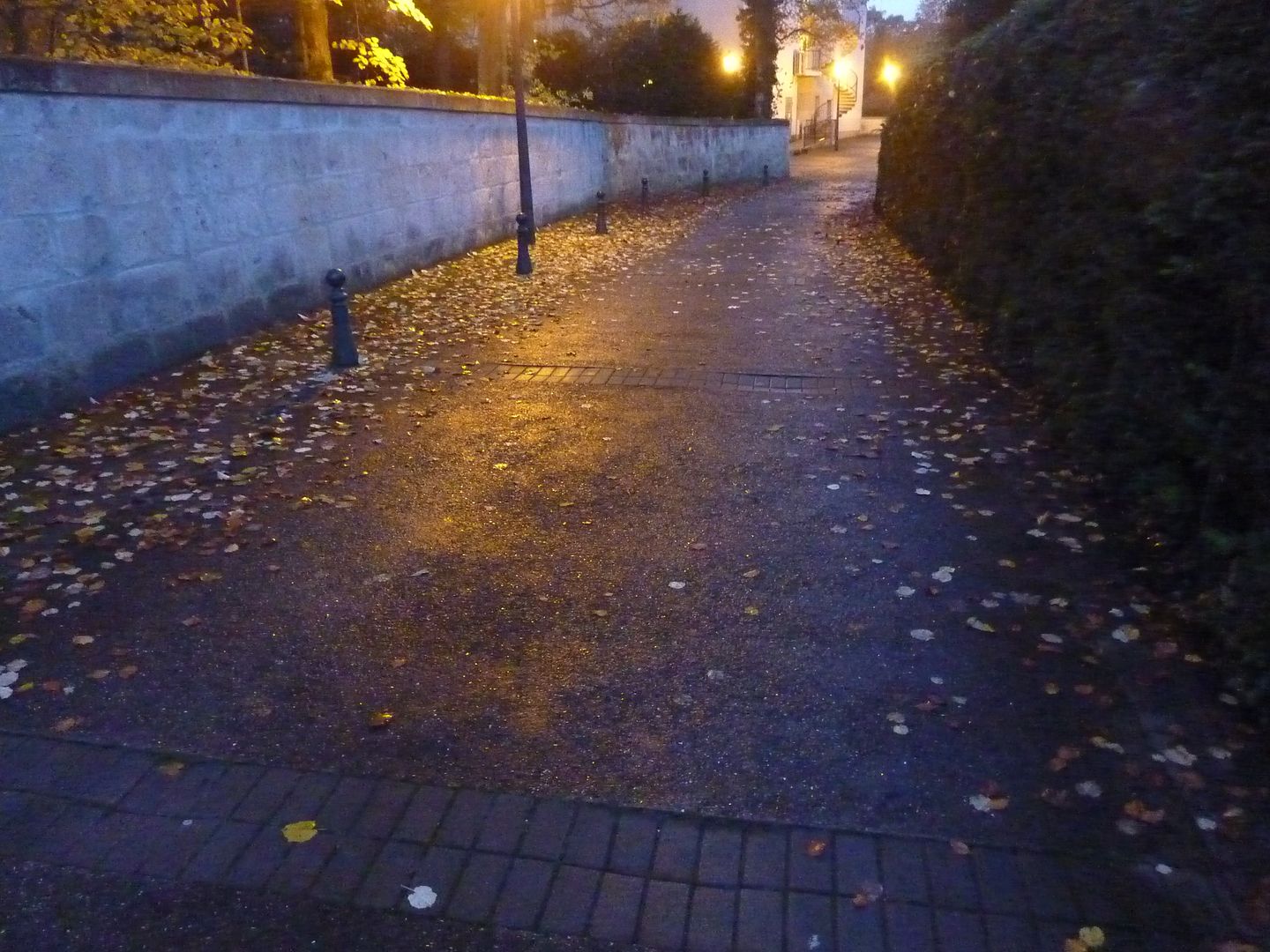 The sky was just beginning to lighten, but the muncipal lighting suddenly went off, as though they knew I had arrived.
Frankly, I had not even spotted the château yet, but when I did, it was one of those
OMG
moments. I just found a place to park and decided to explore the sleeping town, since it wasn't yet 7 a.m.
Everything was "shut like an oyster" as the French say.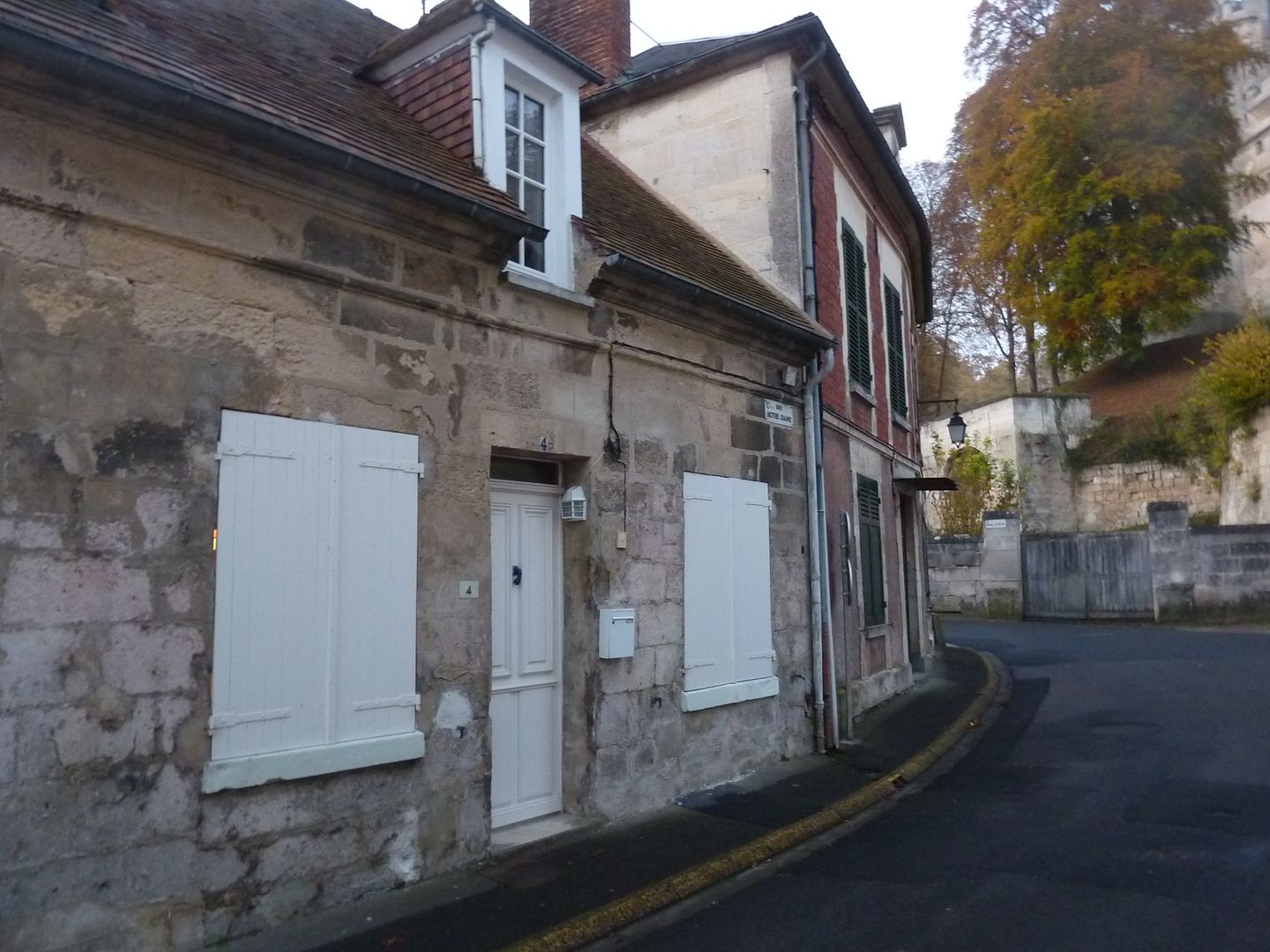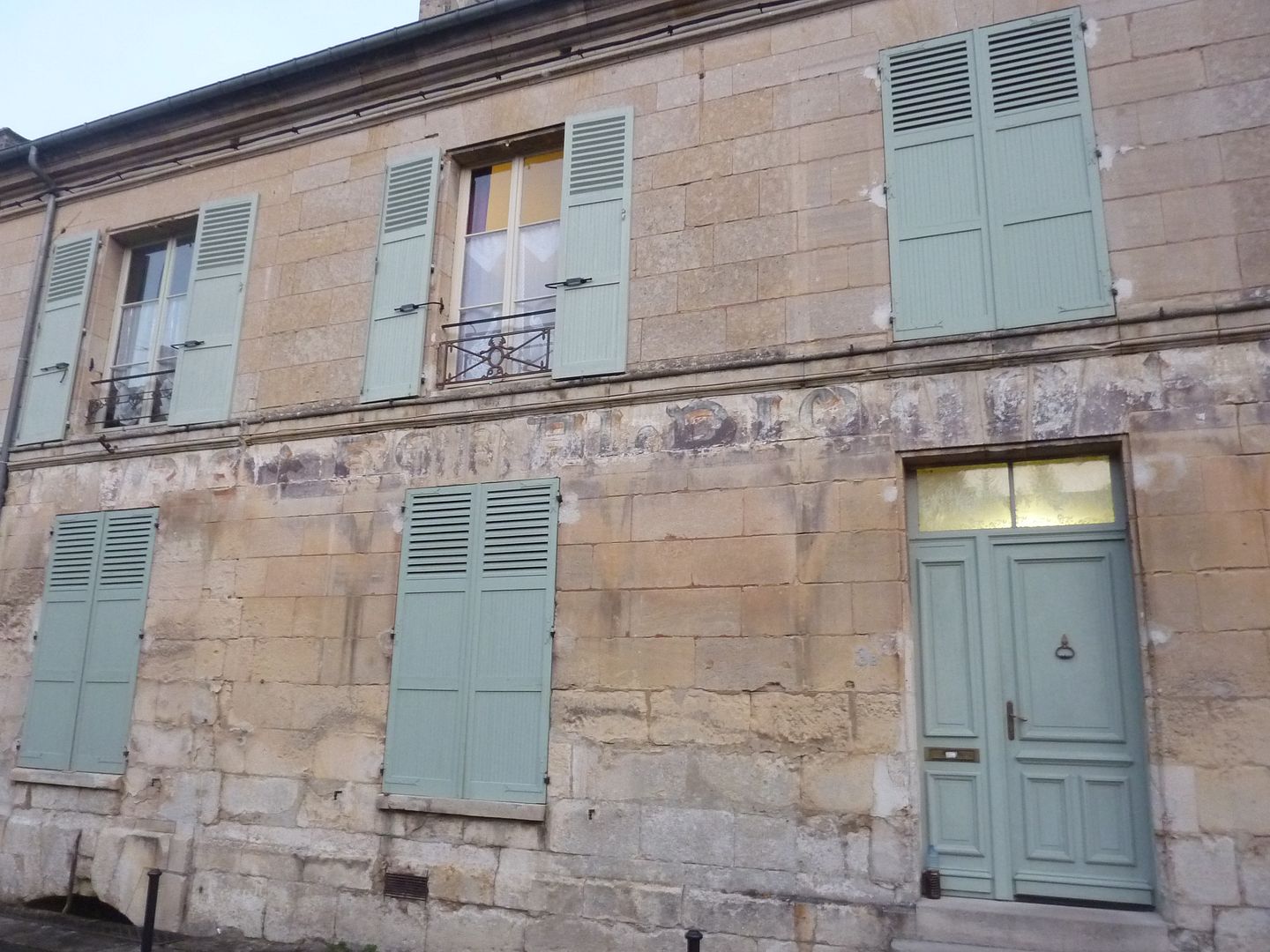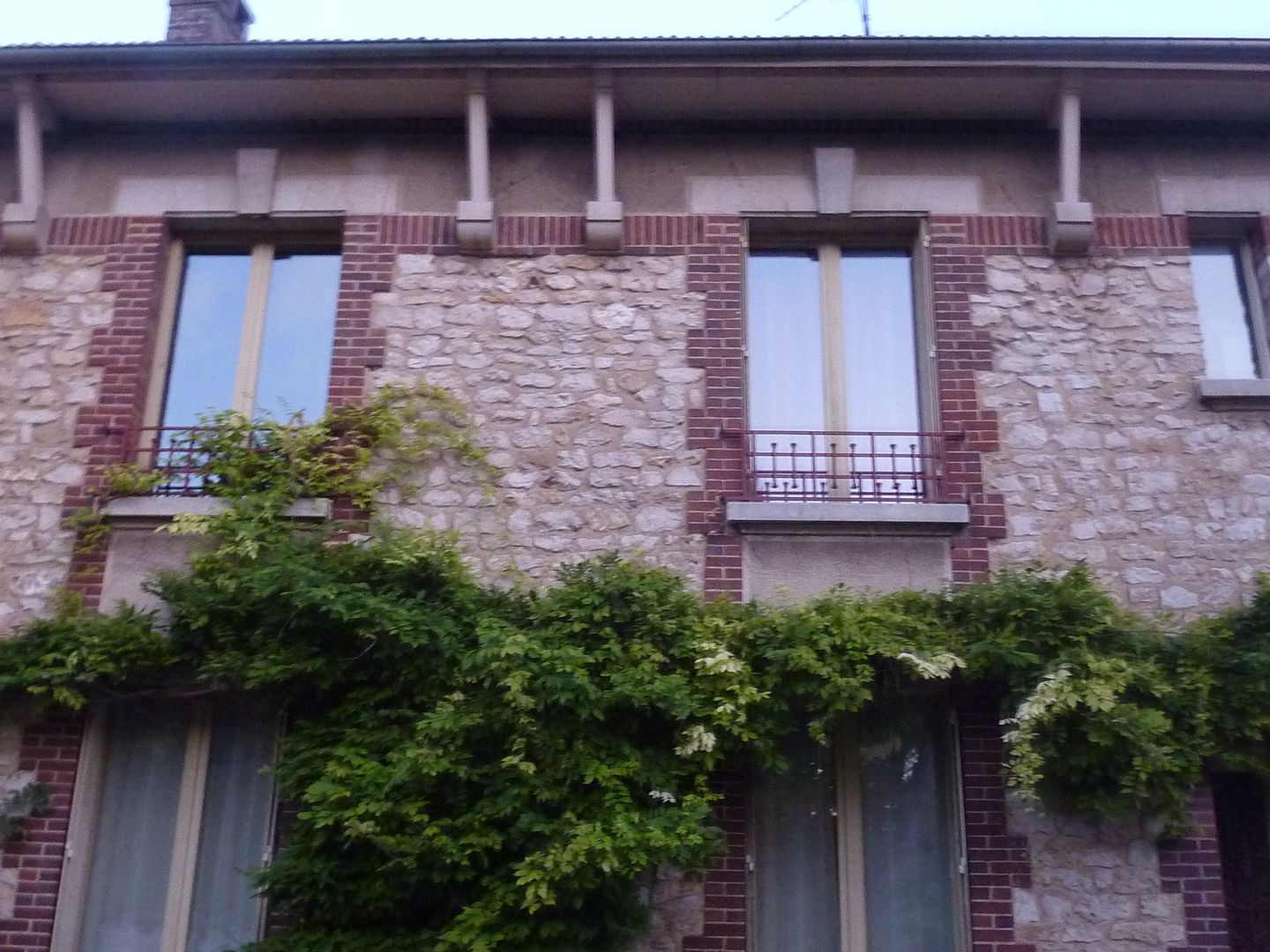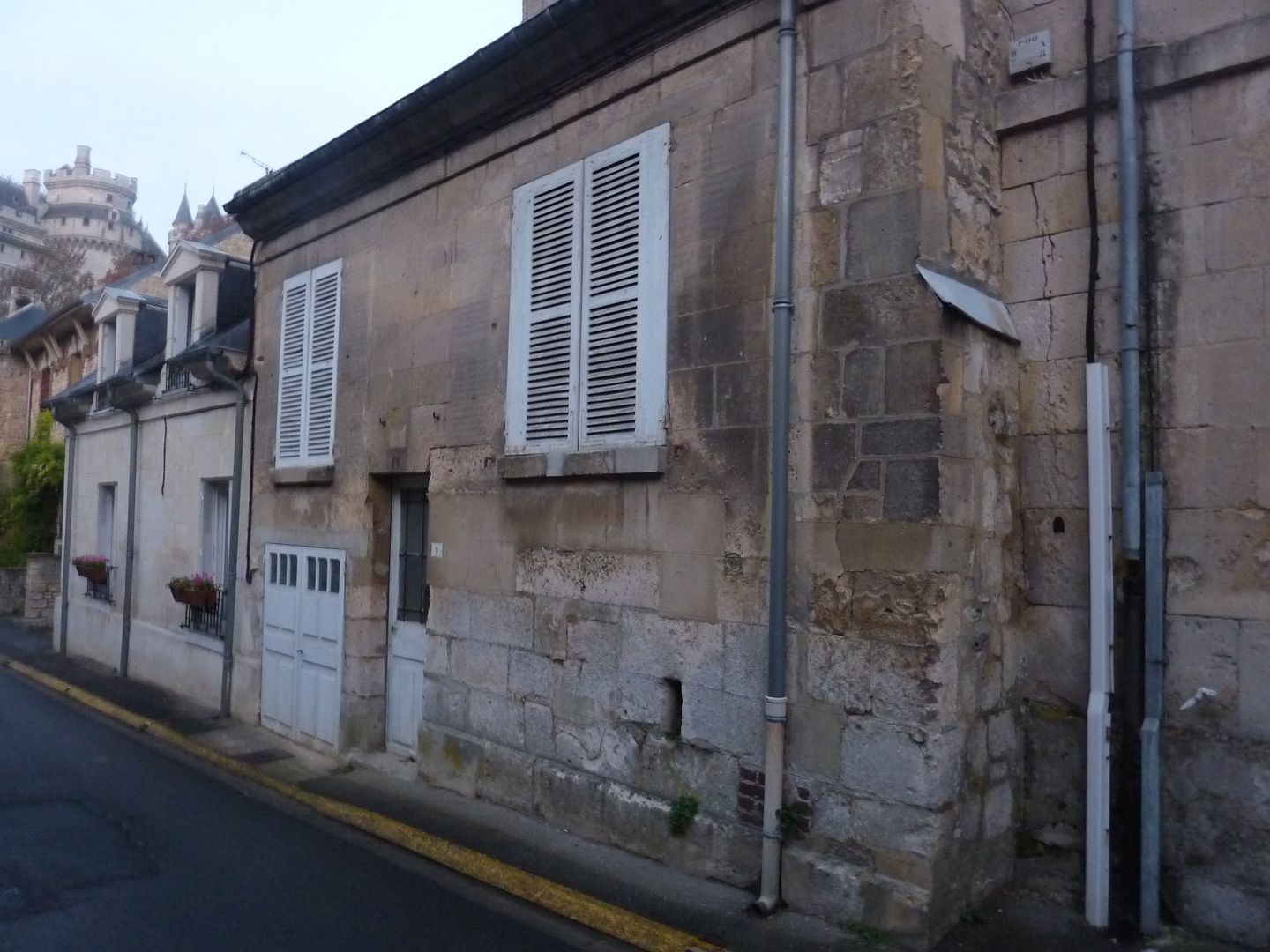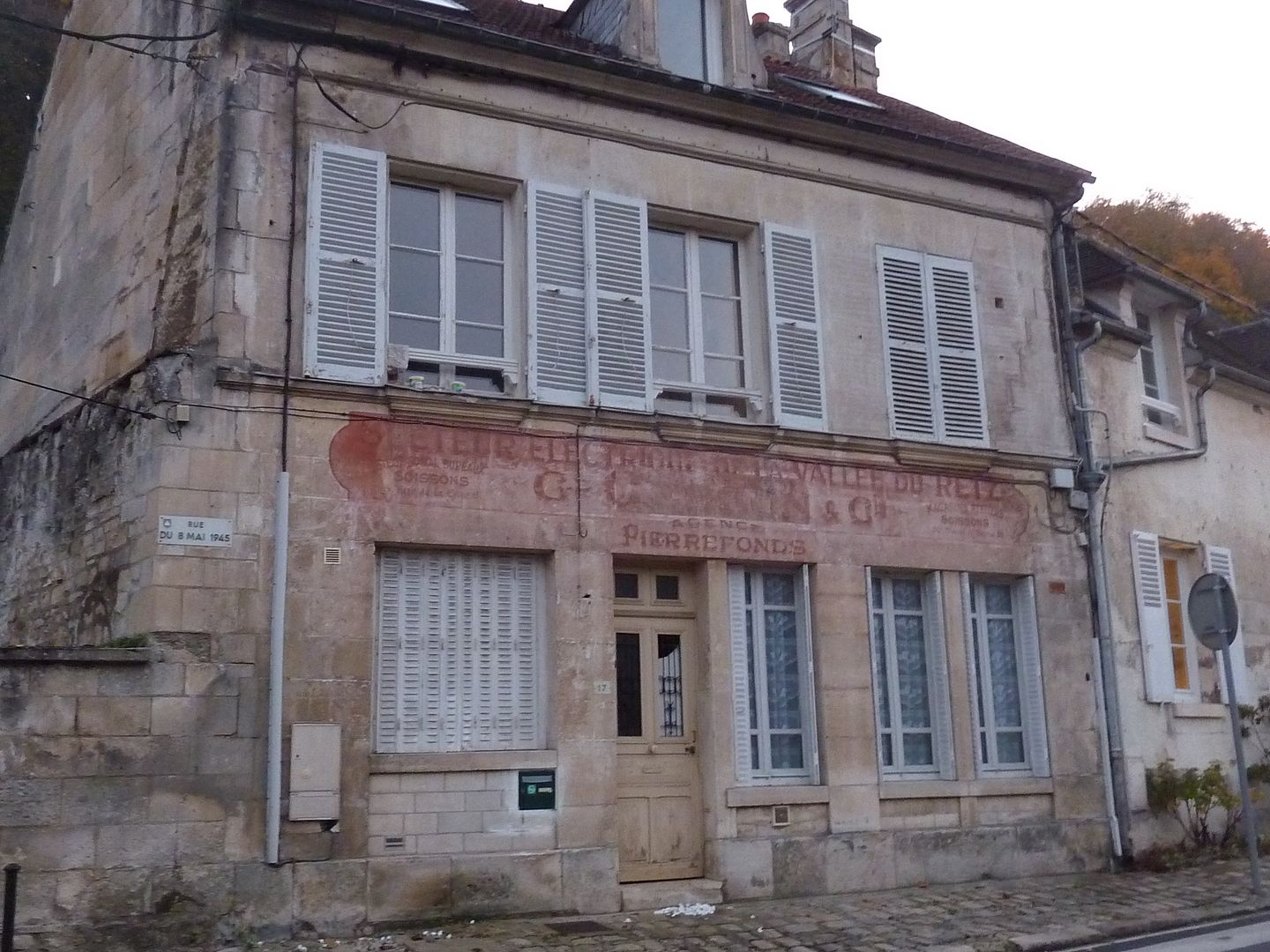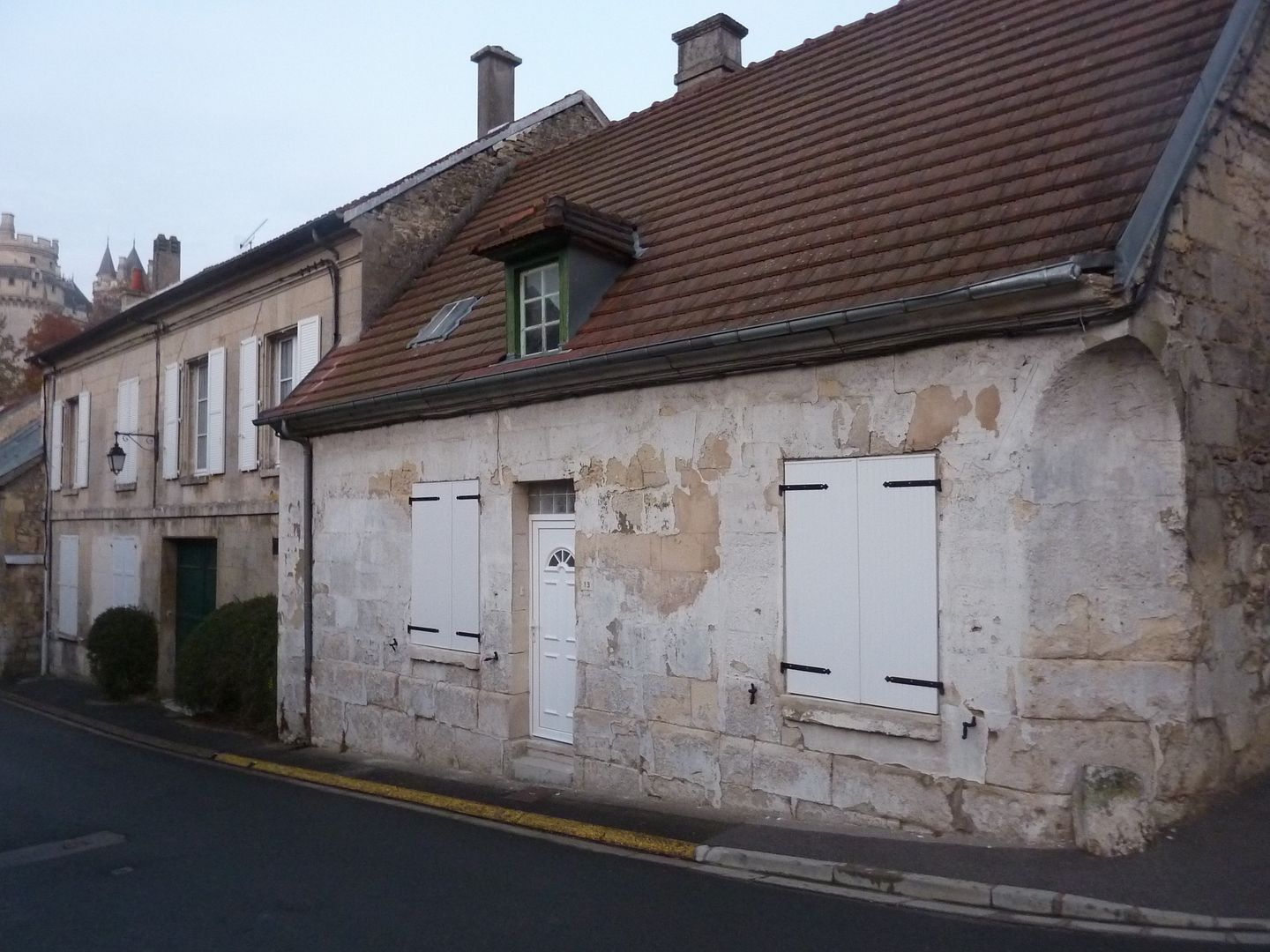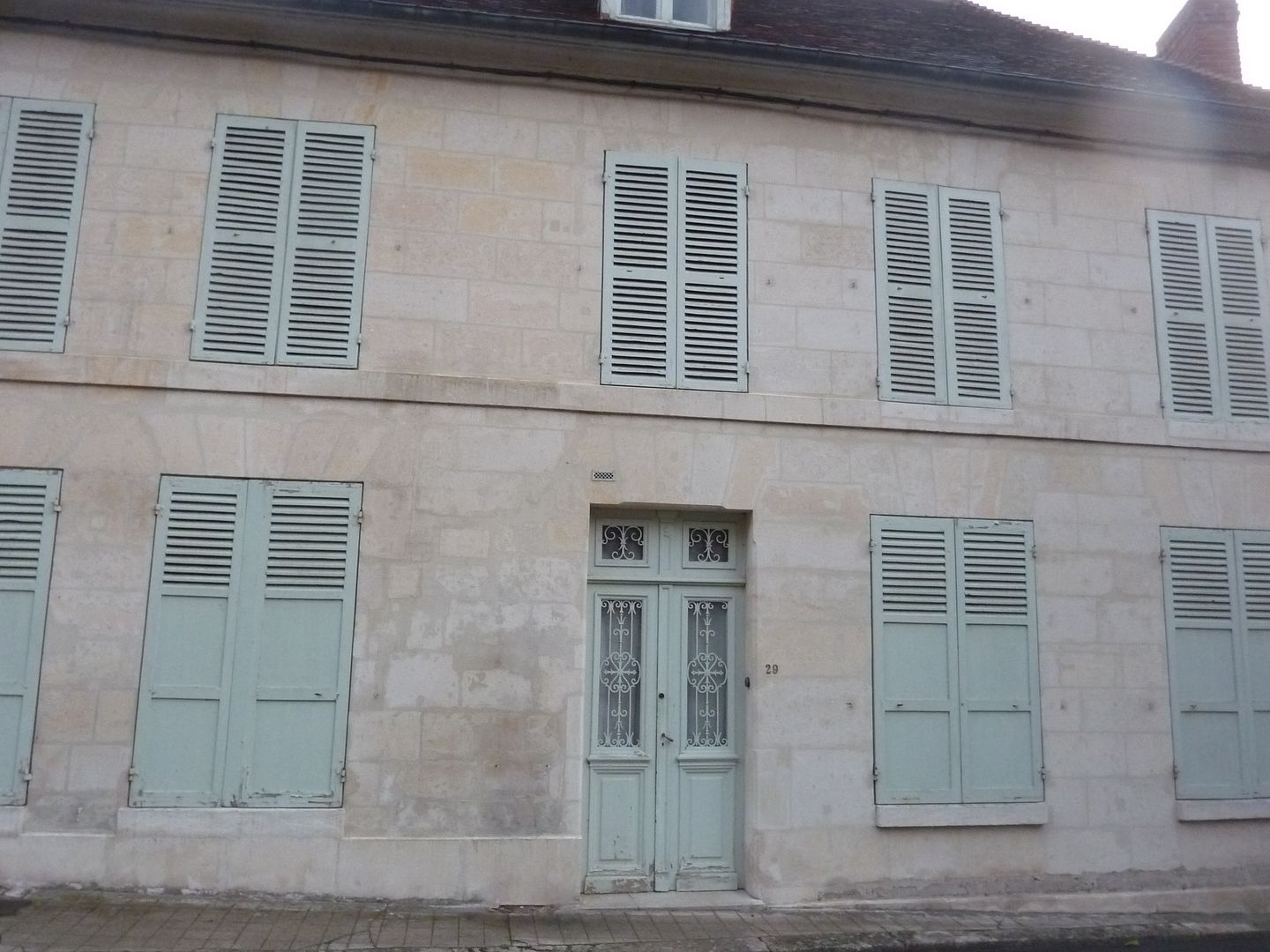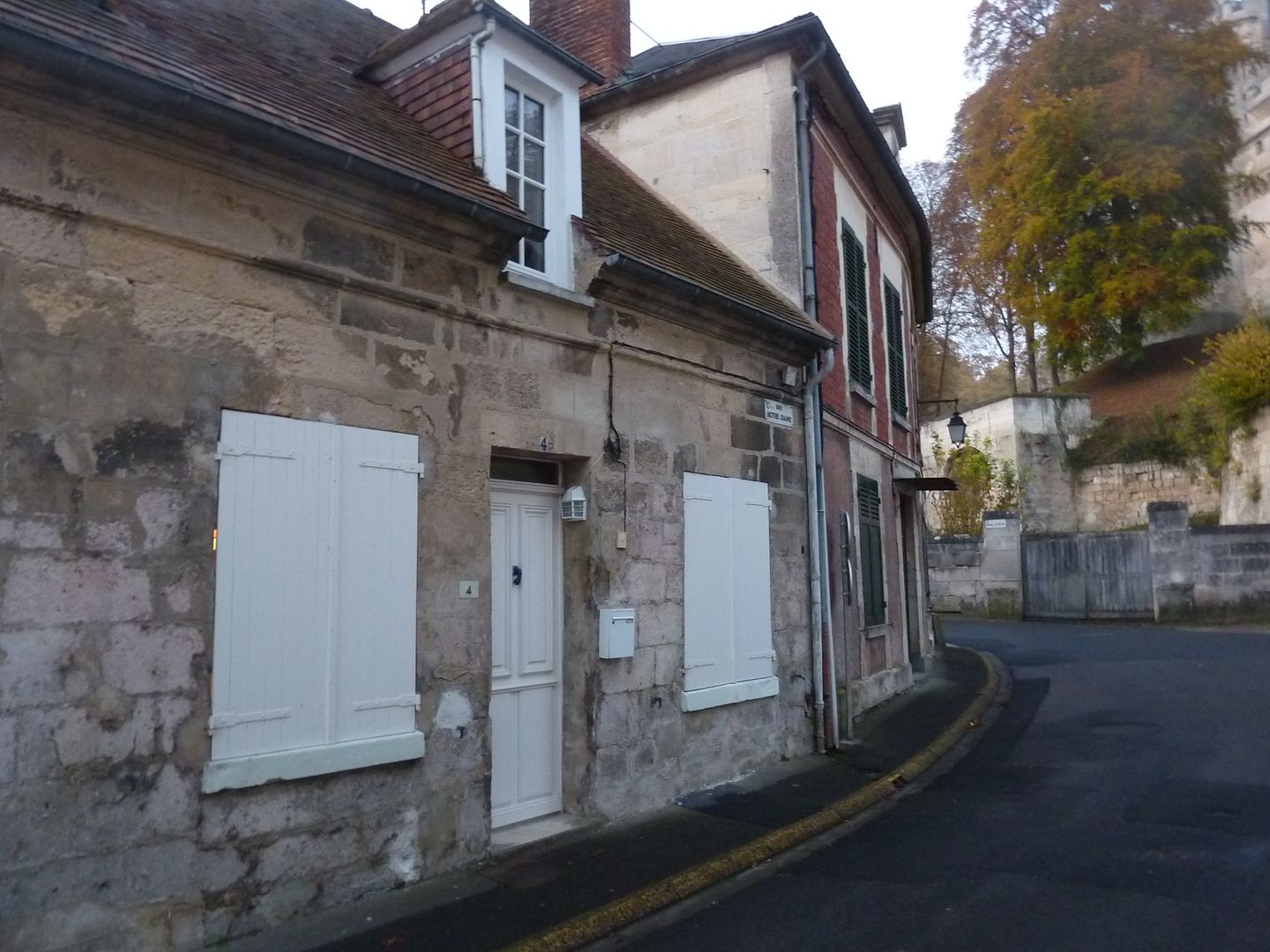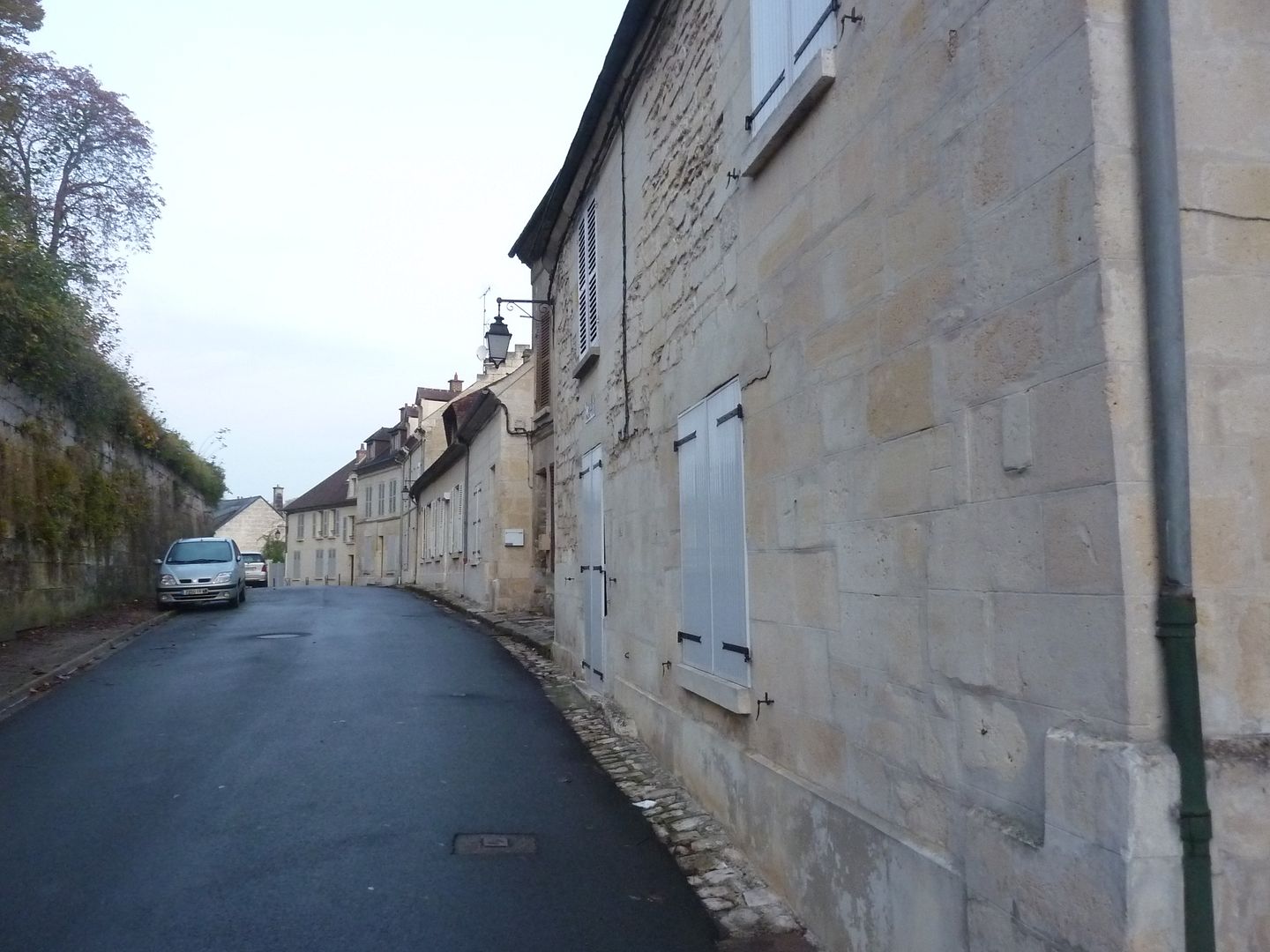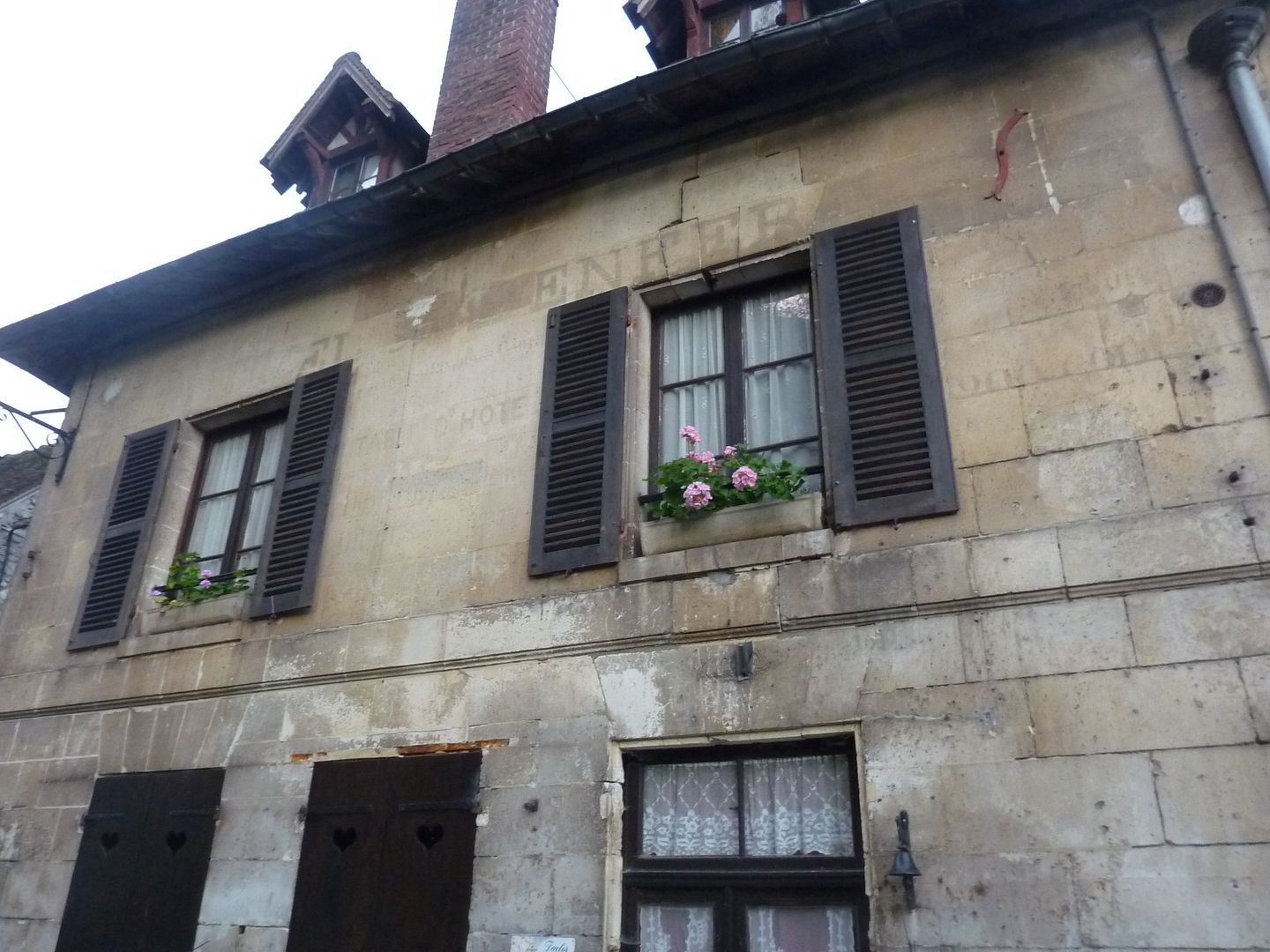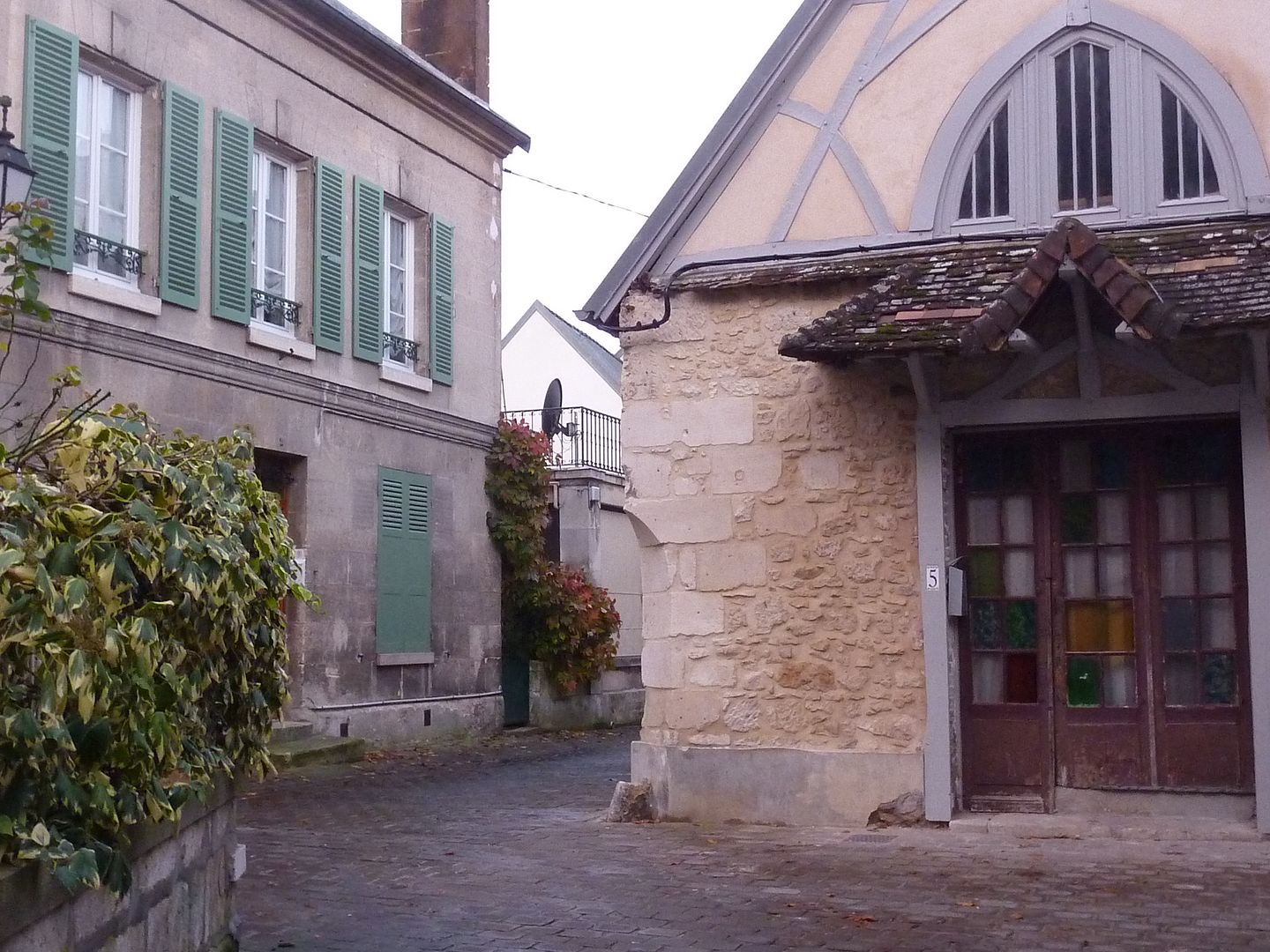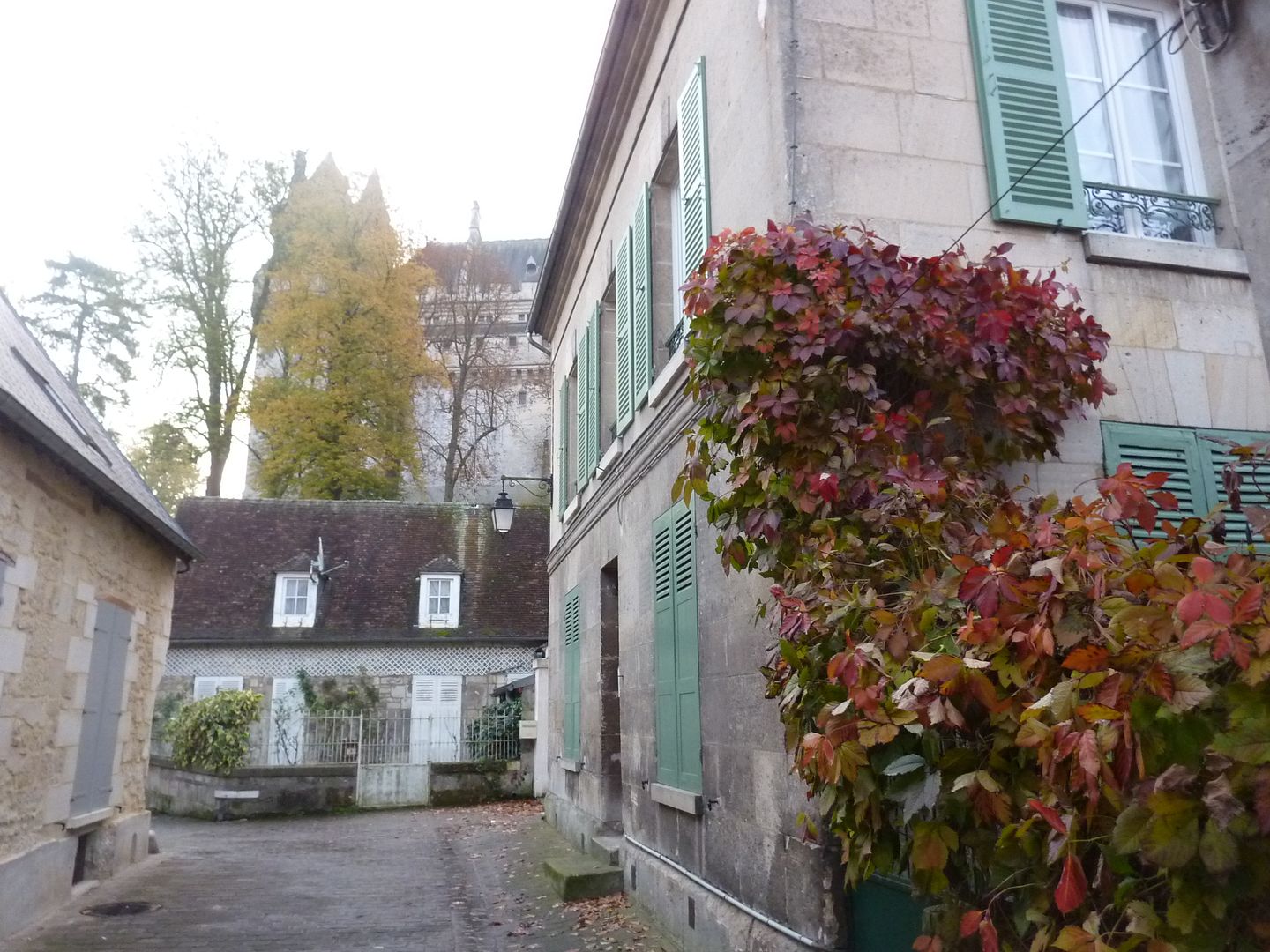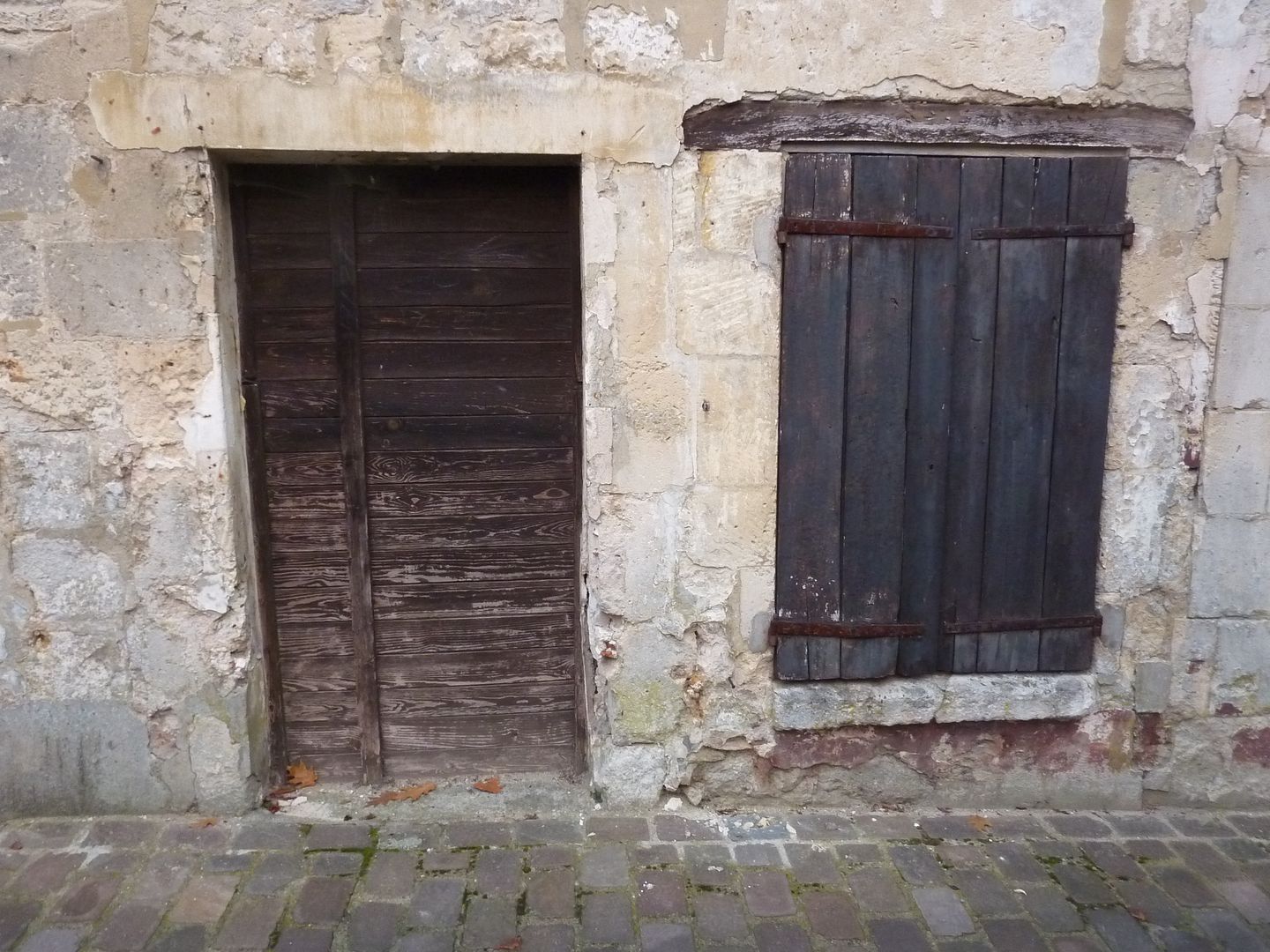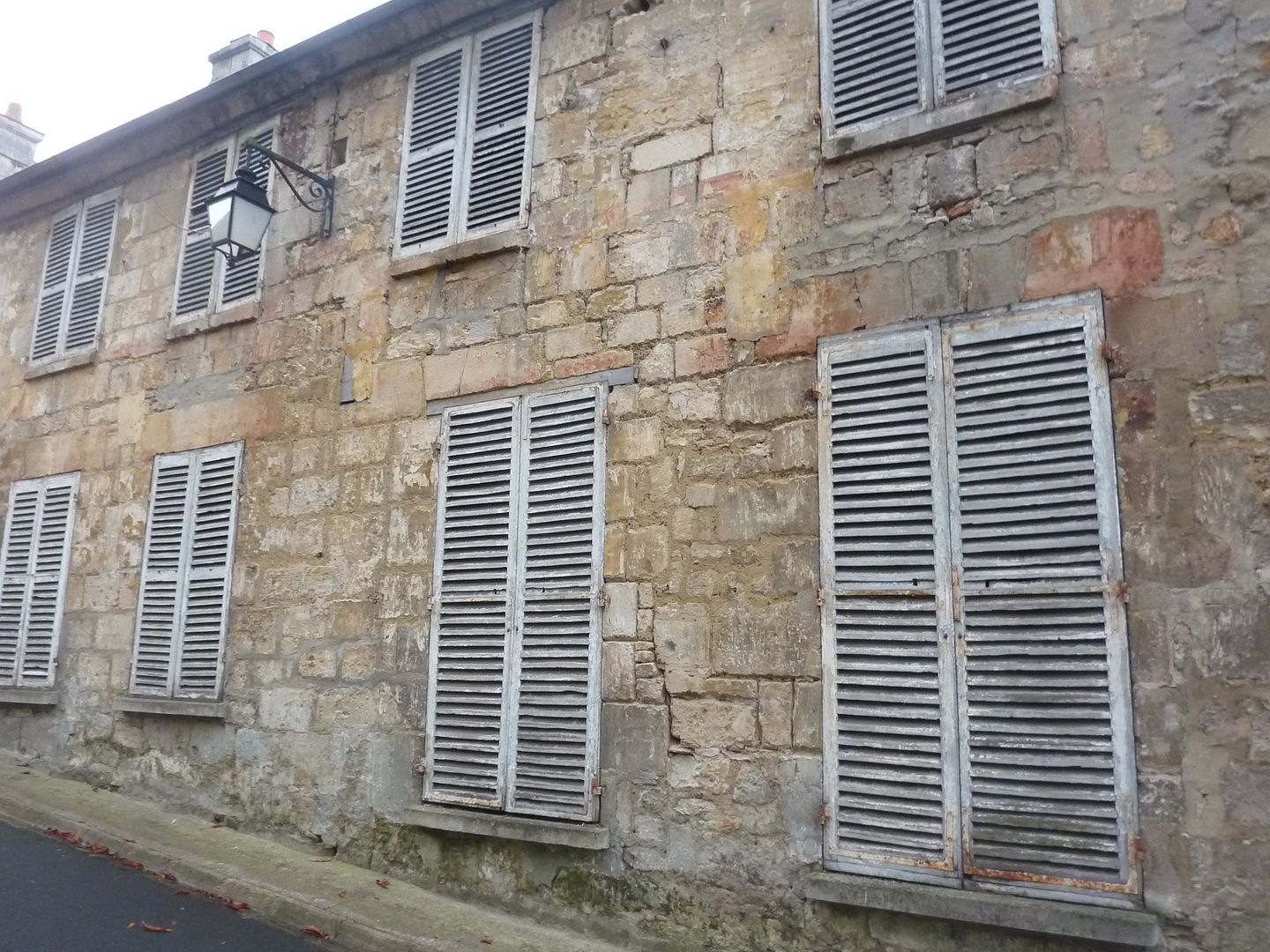 In any case, it was an enchanting place, still slumbering at the base of the behemoth towering above.