Post by Deleted on Feb 27, 2012 19:00:01 GMT
I have lived in Paris for 39 years, so it is rather incredible that this was my very first visit to the
Salon de l'Agriculture
, which is perhaps the #1 trade show event of the year in Paris. It gets an incredible amount of press every year, not to mention the news reports on television and the fact that every major politician -- President first of all -- is honour-bound to make a visit to the show.
I don't know why I never went in the past, except that I am not of "city origin" so I did not feel a need to see cows and chickens. I have seen them many times in my life, so big deal about seeing them in Paris, right?
At the same time, the news reports always mention the incredible joy of little city kids being able to touch farm animals for the first time in their life and to find out where things like eggs come from.
Mention is also made of the pride of the farmers to bring their prize animals to the big city for the first time and to show that rural France is important and that Paris is not everything. There is not at all a conflict between urban France and rural France, but there is a major incomprehension and confusion of the realities of their lives.
I have lived on metro line 12 for the last 20 years, and it just happens to be the same metro line where the agriculture show is located, so I have travelled with the "peasants" for a week many times, seeing their excitement of being in Paris, their fear of urban ways and the whole electricity of showing their prize animals to the elite -- of course including their confreres.
I think it has changed in recent years because more and more farm spouses also make the journey, but the
Salon de l'Agriculture
was also very famous for allowing the farmers to live out their sexual phantasms -- it was a well-known fact that the prostitutes of Paris had to work overtime during this event, the same as the 14th of July when all of the soldiers are in town. Many of these farmers were coming to Paris for the first time in their life, and it was important for them to get the "full" big city experience -- and even if they came every year, it was an event that they fantasized about all the rest of the time.
So anyway, here we go. I must warn you that it is going to go on and on for some time.
The agriculture show was only occupying 5 buildings of the exposition center at Porte de Versailles, but each building is bigger than a shopping mall. And building 7 counts double, because it has two levels.
Here we go into building 1.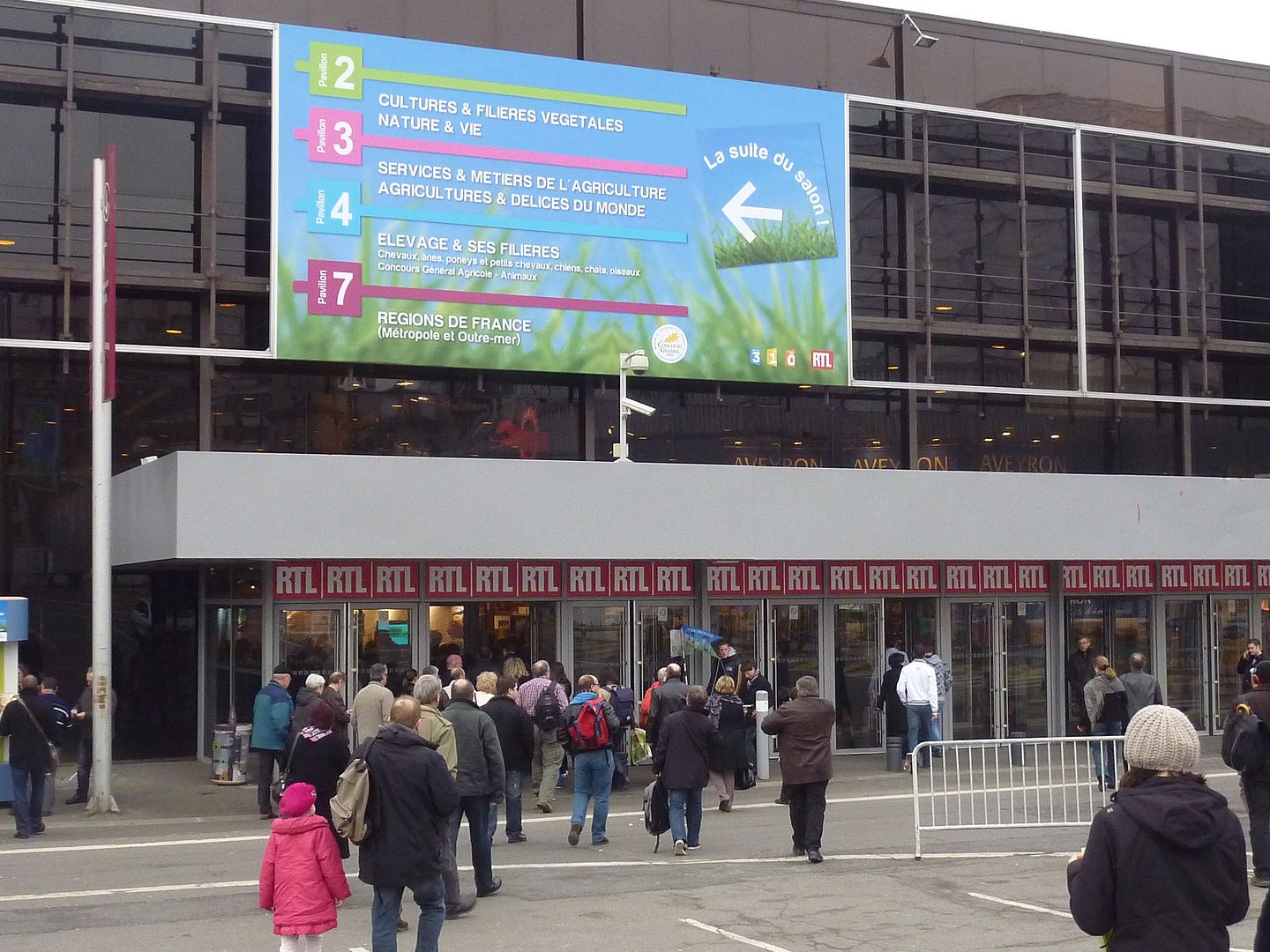 The very first thing on display is a baby chick incubator. This is to get the children into a frenzy.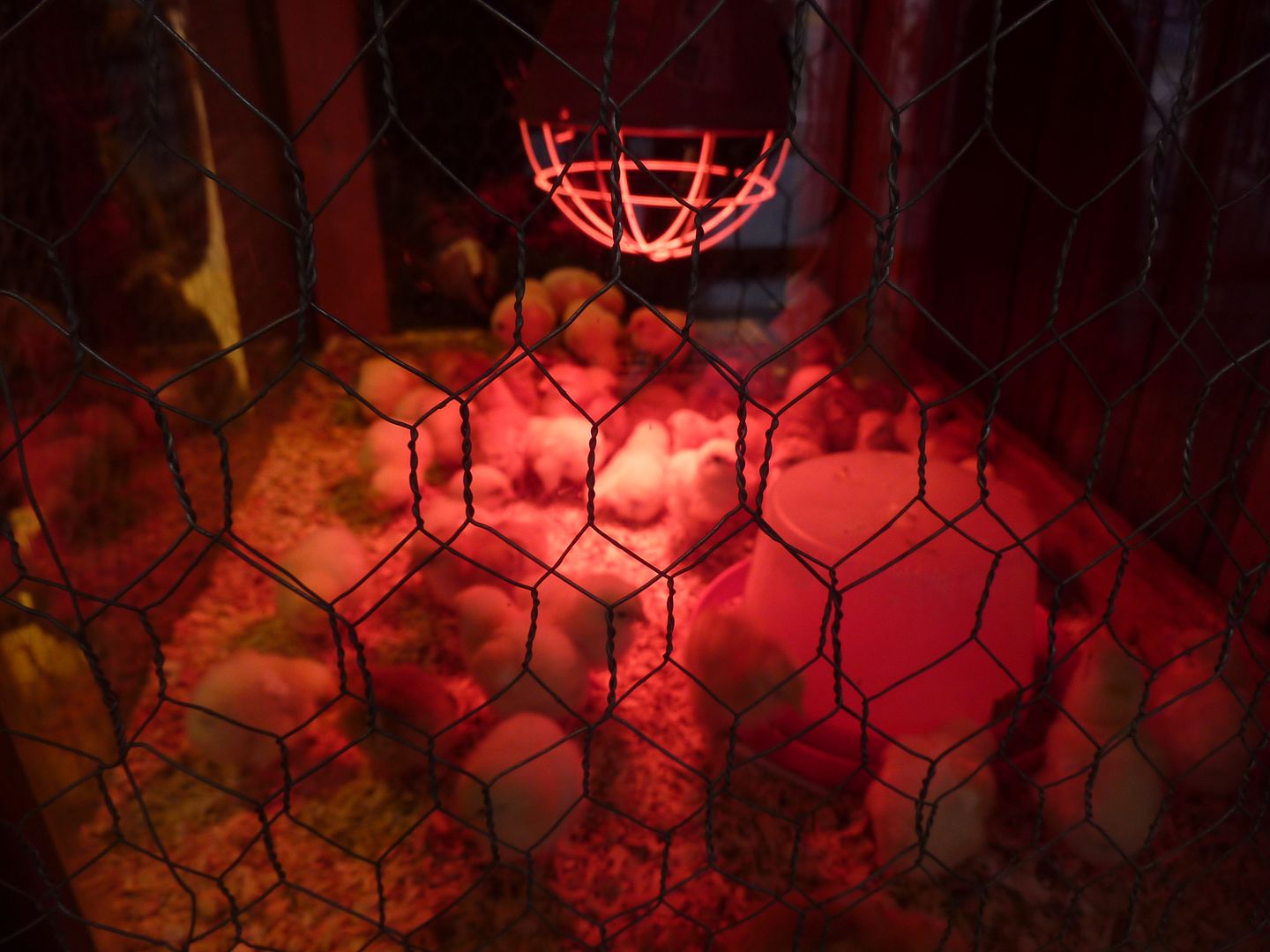 And then where do you go in livestock world (very aromatic, I must say)?
I figured I might as well check out the cows for a start. They placidly pose for pictures.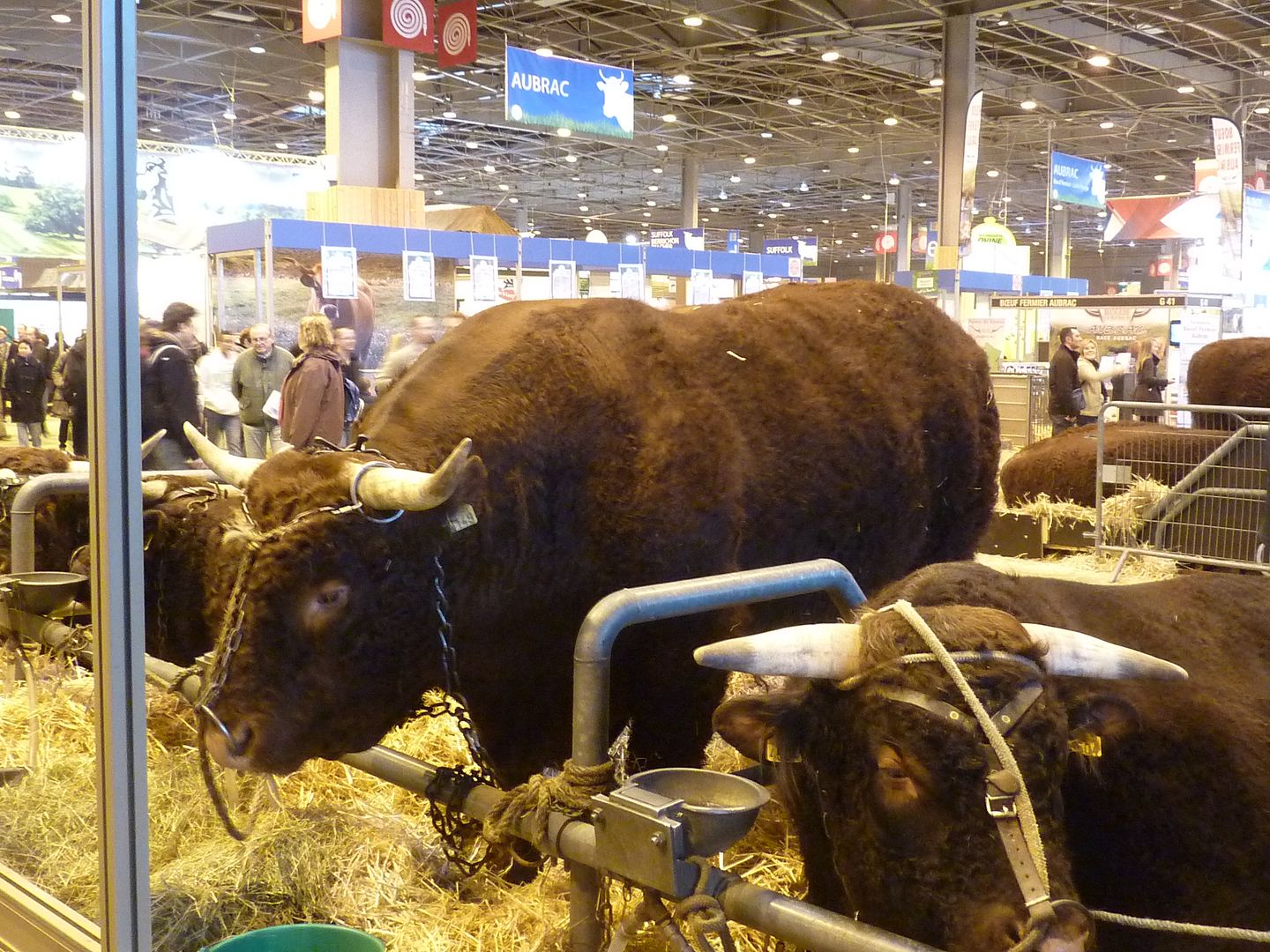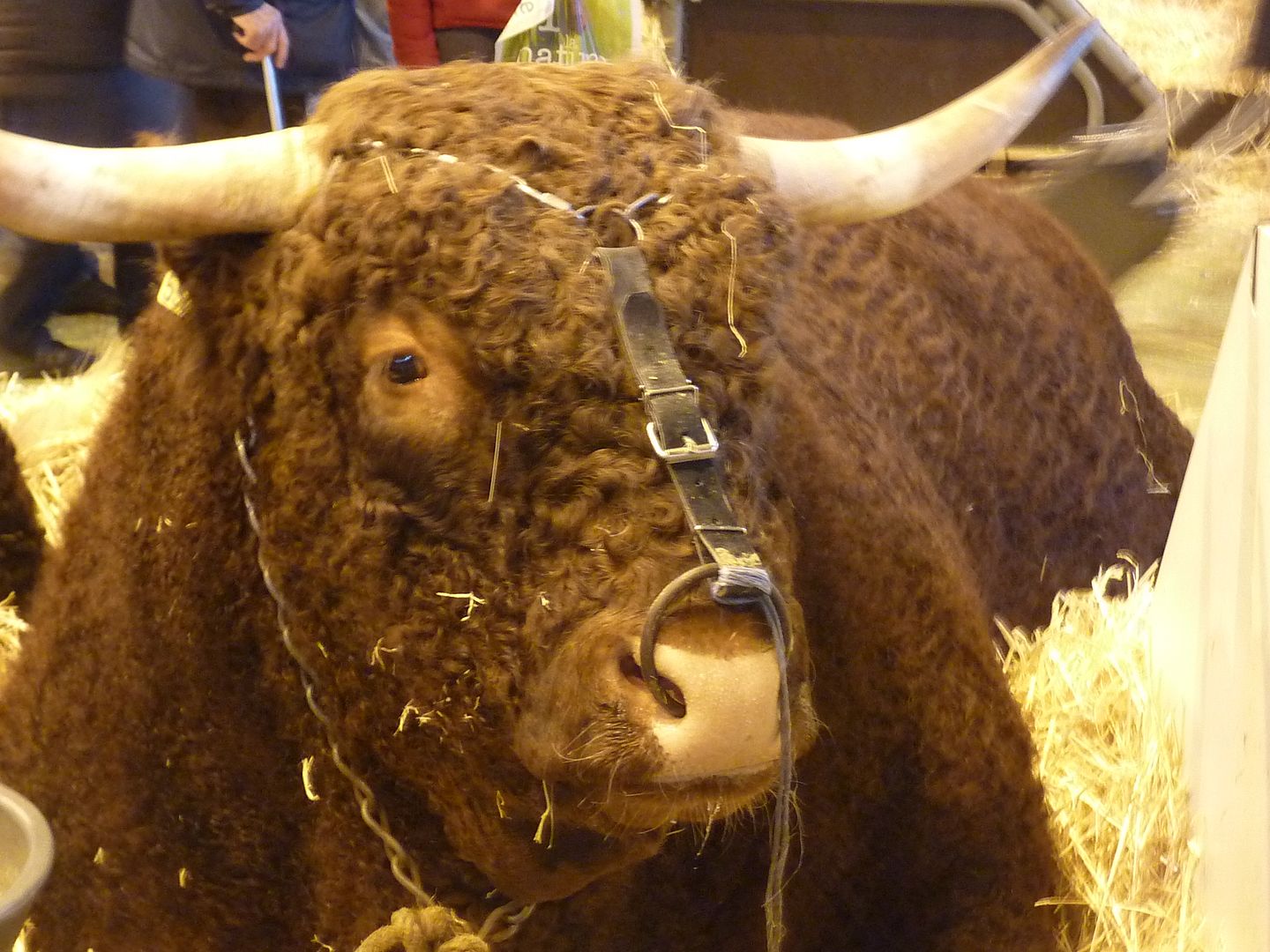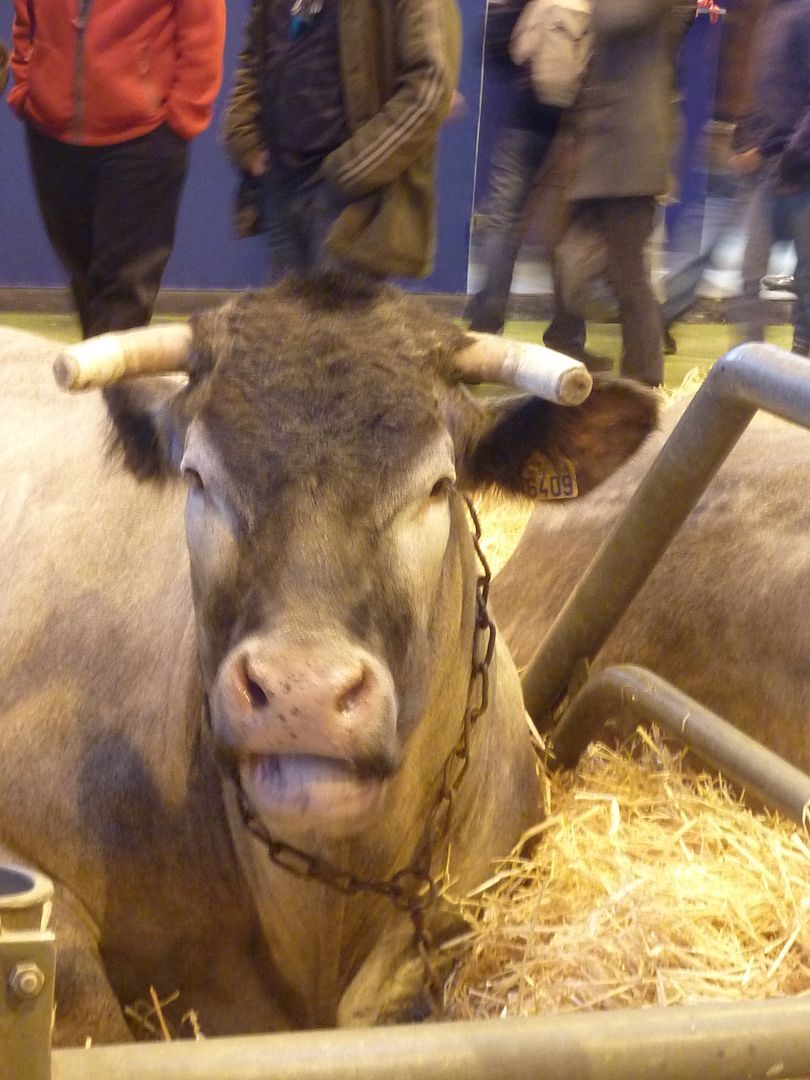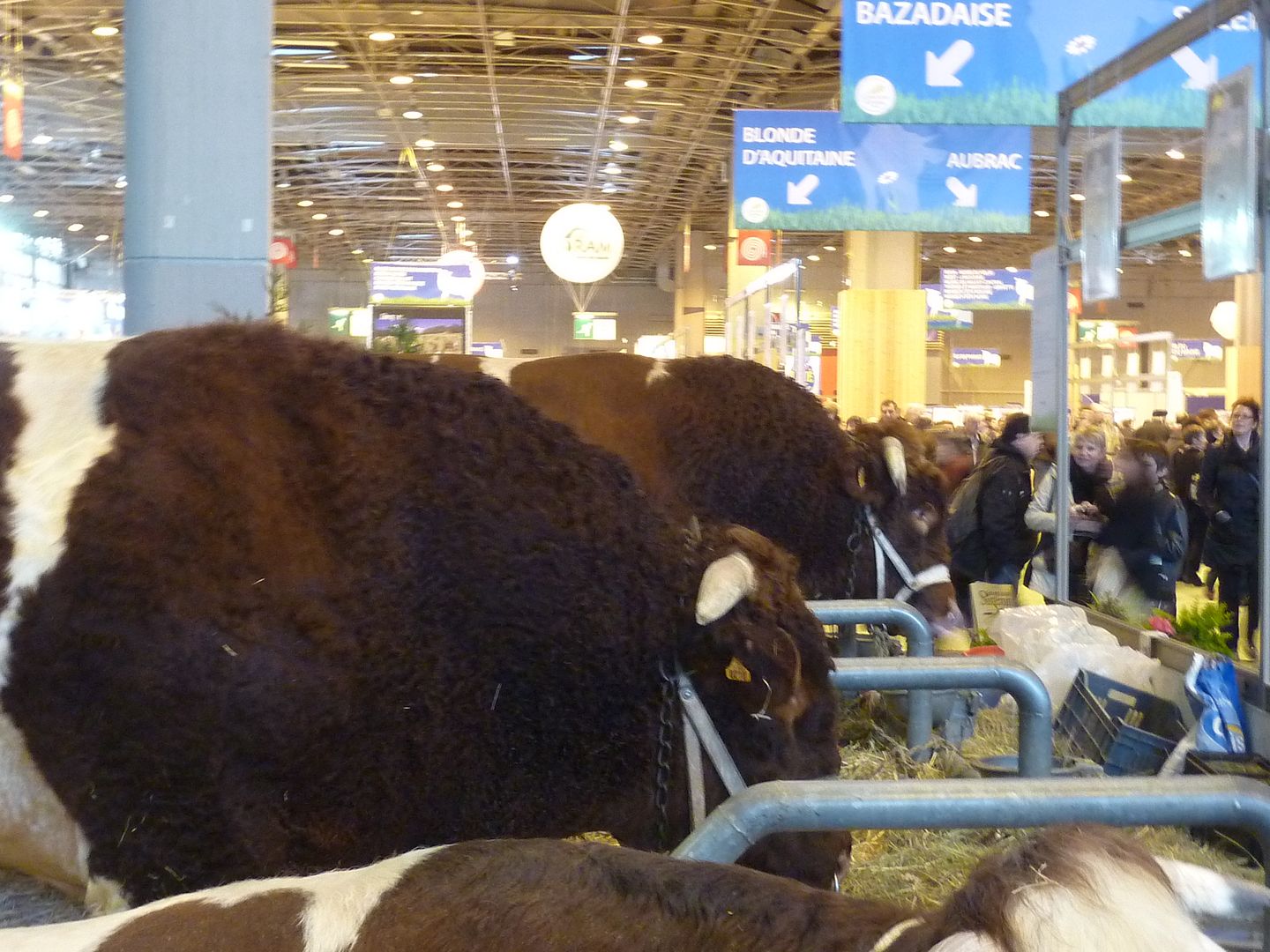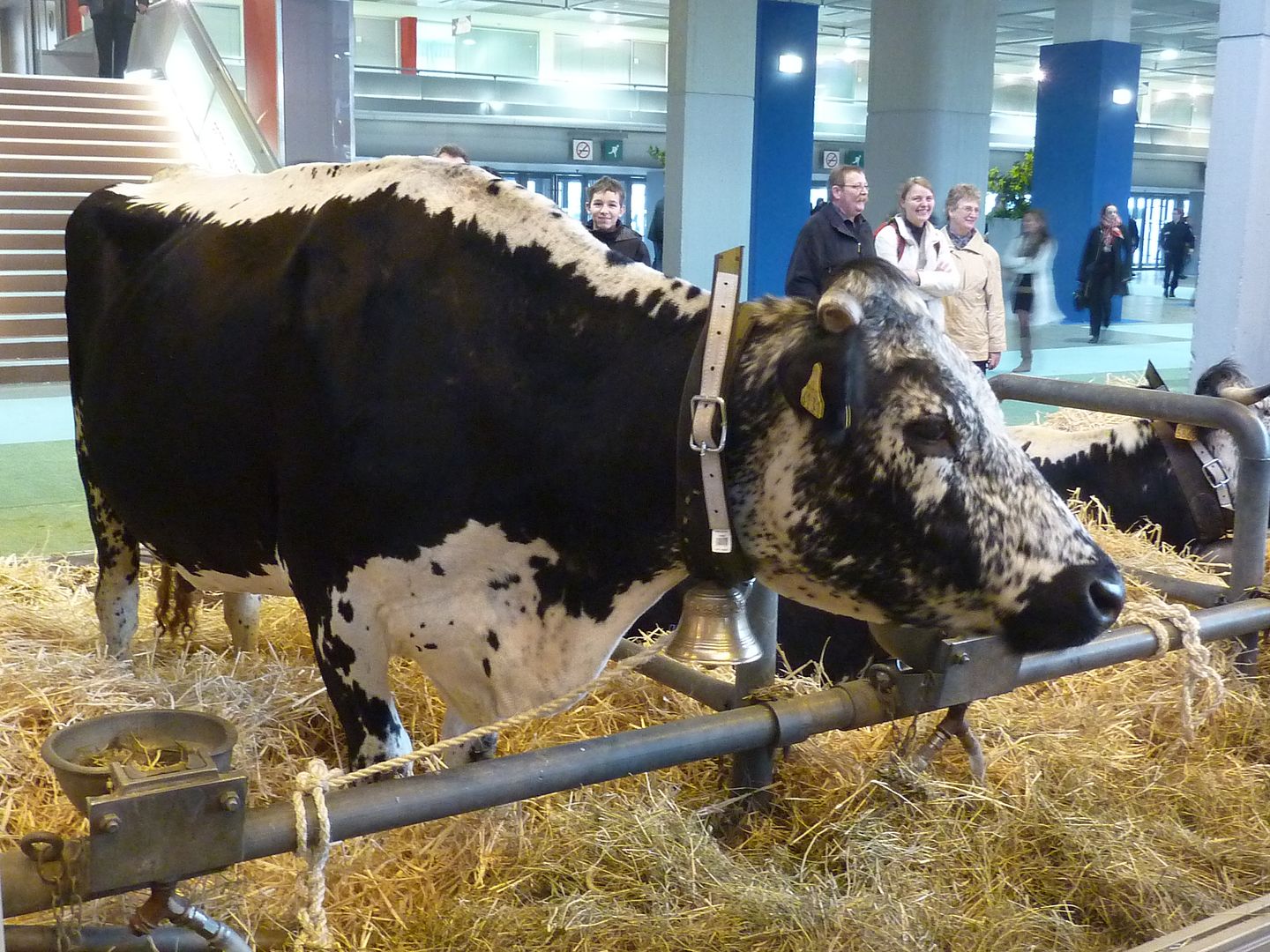 There is a ton of information for people who need/want to know these things.