Post by onlymark on Apr 29, 2012 15:23:24 GMT
A thought I had is that what would it be like to go on beach holiday, just for a few days, as a Jordanian? Where would you stay and what would you do?
Eating is not a problem as most places serve about the same kind of things, chicken, fish, rice and salads.
But if you weren't a tourist staying in a good class hotel with a private beach, but you were a normal working Jordanian having a break down at the coast?
The coast would have to be down at Aqaba. The only other 'coast' is at the Dead Sea where there is absolutely no budget accommodation (cheapest usually the Holiday Inn at about 85 Euro per room per night). Besides the fact that it's pretty damn close to Amman anyway, so for the normal Ammananian(?) it's a quick day trip.
So, I booked a couple of rooms using the Arabic surname of my wife at a relatively cheap hotel near the sea but to the south of Aqaba. I used her surname just as a thing so they expected a normal Arabic family and there was no possible different initial treatment for having a western surname. The rooms, including breakfast, were about 30 Euro a night. This would be the average cost for a skilled working man to pay, more or less. A cheaper option I'll get to.
Aqaba is the small place right at the southernmost point. It closely bordered by Israel to the west and Saudi Arabia to the south. Both borders are just outside the city.
In the town itself are a number of midrange hotels, both for tourists and businessmen alike. There are also a couple of high class ones. There are also a couple of what could be called 'beaches' in town, but the better ones are to the south. The high class hotels to the south all have their own private beach, these would be obviously outside the range of a normal Jordanian.

For a westerner on a budget there is a group of half a dozen hotels, all (I think) with a pool, but they are set back from the beaches entailing a crossing of a dual carriageway. The beach you would use would then be one of the public beaches open to anyone. It is one of these that I booked as there are no alternatives for westerners or locals out of town, it would either be high end or, for us, budget.
Upon my arrival at a busy weekend the receptionist (actually a guy at a desk in the restaurant) looked at my booking and told me they were full.
I waited.
He then said that two rooms would be free the next night.
I waited.
He then said they had one room free for tonight, would we share (my two 12 year old daughters and I).
I said one word – no.
Like a magician he suddenly produced a second room key and with a bit of a sigh, signed us in.
Quite what would have happened had I not been a westerner, I'm not sure. Probably the same but with a not so quick capitulation.
Anyway, I took the key and went to my room.
From the outside, not bad –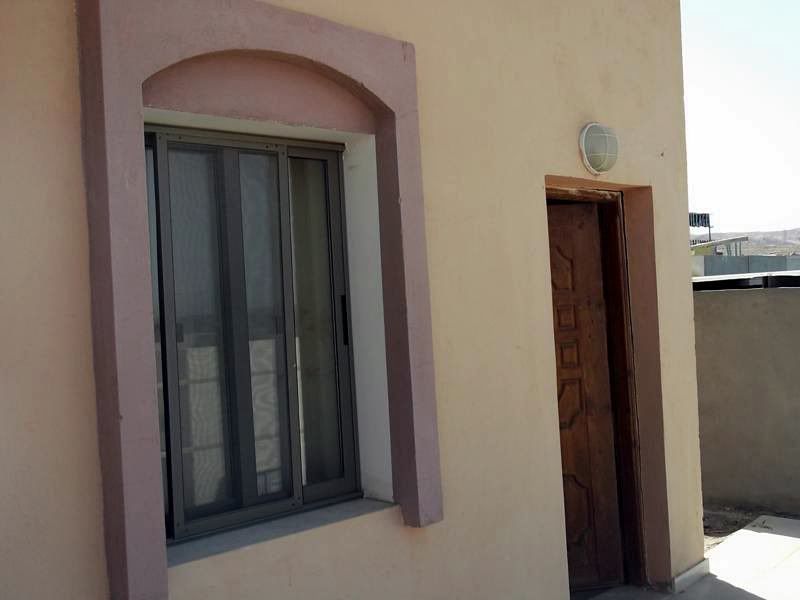 However, it was an end room and just at the side of it –
Maybe a guard sleeping there?
But I realised he wouldn't be much use due to the vodka –
I turned and looked at the view. Nice water tank –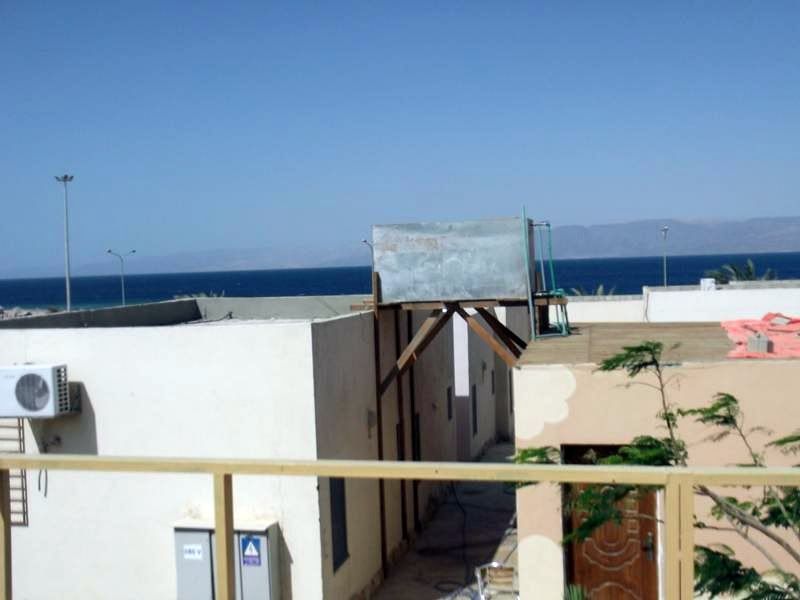 Off to the left side was a bit better –
I went inside, dropped my bag at the side of the bed and coupled up my laptop to charge up.
I noticed the bed had not been changed –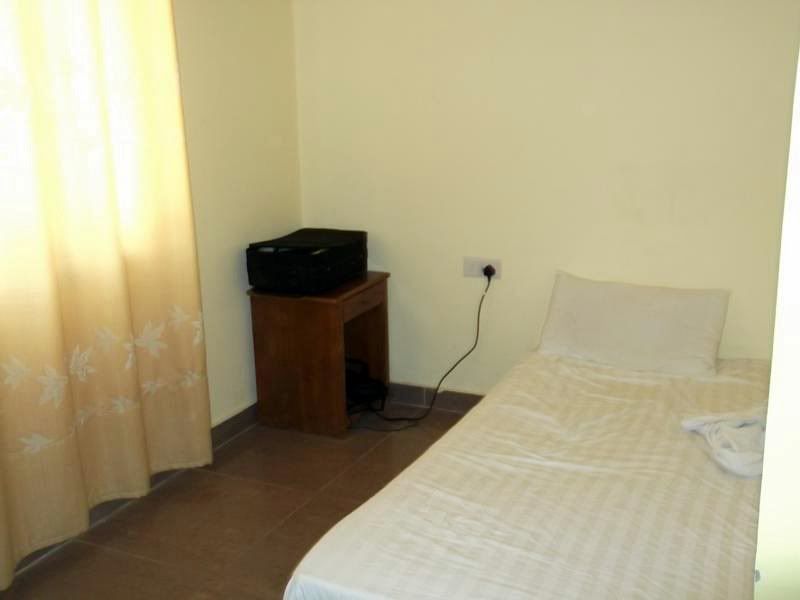 But it was bright and airy, so not too bad.
Into the bathroom. Again, they've made an effort. It all looked quite new –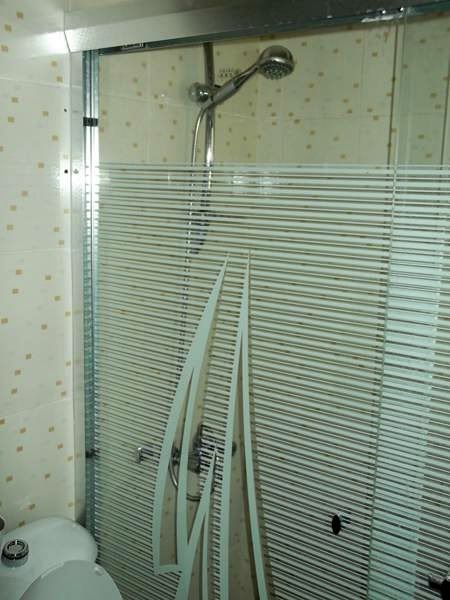 However, there was no water pressure, the shower was just a dribble. Turning to the sink and toilet –
Note three things,
1) The waste basket still had the previous occupiers shitty toilet roll in it (common practice if you're not aware to not put the paper down the toilet. The pipes are'nt built for it)
2) If you look at the side of the bowl you can see a detached pipe. This is the water pipe to fill the cistern. It was never connected whilst I stayed there despite my complaints.
3) The contents of the bowl itself.
At least there was no solid matter.
Looking then at the closed door I realised I better be prepared for a little dust and sand ingress judging by the poor fit –
Opposite is one of the beaches.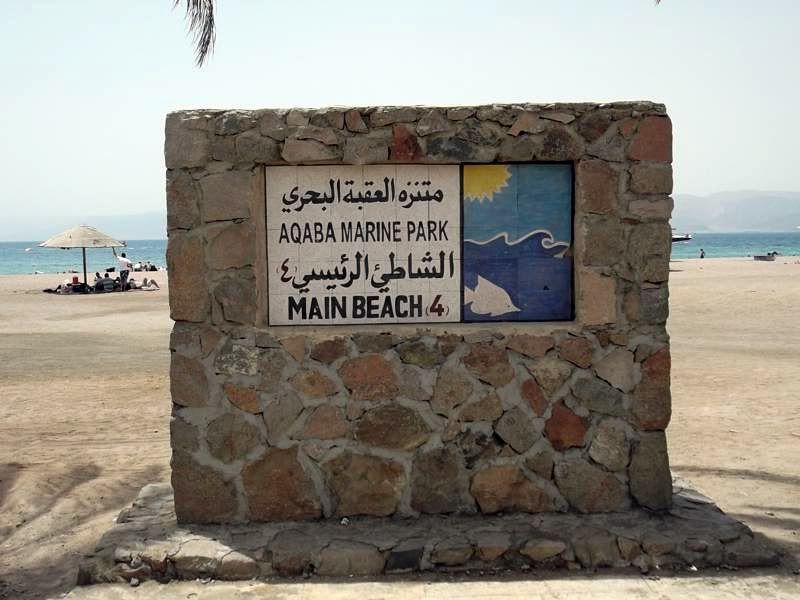 On this beach the next lower standard of accommodation was apparent. You were allowed to camp there using your own tent or a pre-erected one.
These are the pre-erected ones from both sides, away from the sea and facing the sea. You can see they are just off the car park –
I hazarded a look inside one, just to see the standard.
They are not left in the tidiest state with unidentified fluids and litter strewn around –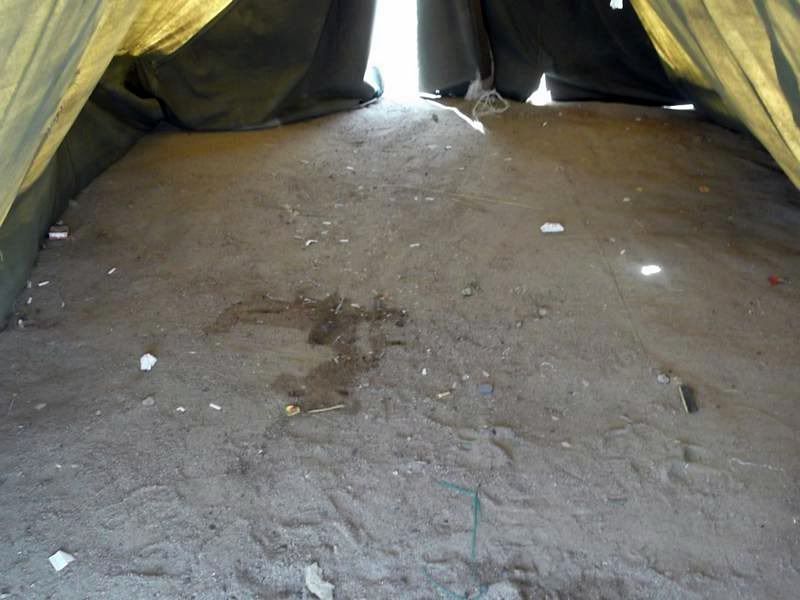 I looked in a second one to be sure –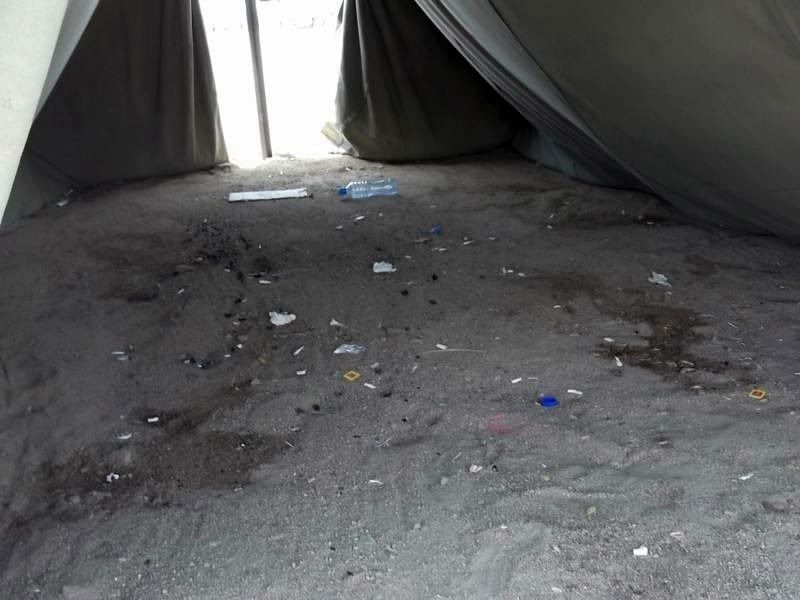 Sorry, but not to my liking.
Anyway, I imagined coming here with my family, putting up my own tents then and hitting the beach. Yeah!
Not exactly sandy, but hey, not too bad –
Looking the other way –
But then I looked down. This was a random part of the beach bear in mind.
So, I get the impression Jordanians are great smokers –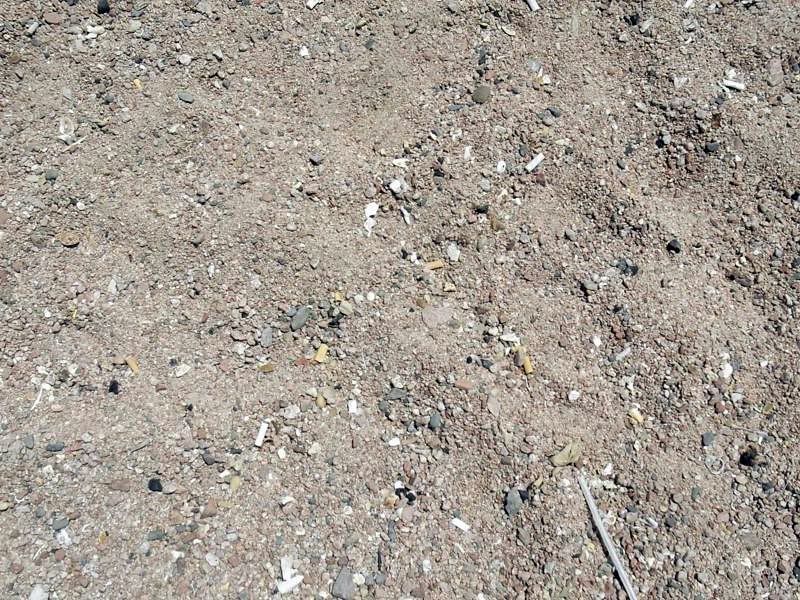 I moved over a way and it was the same –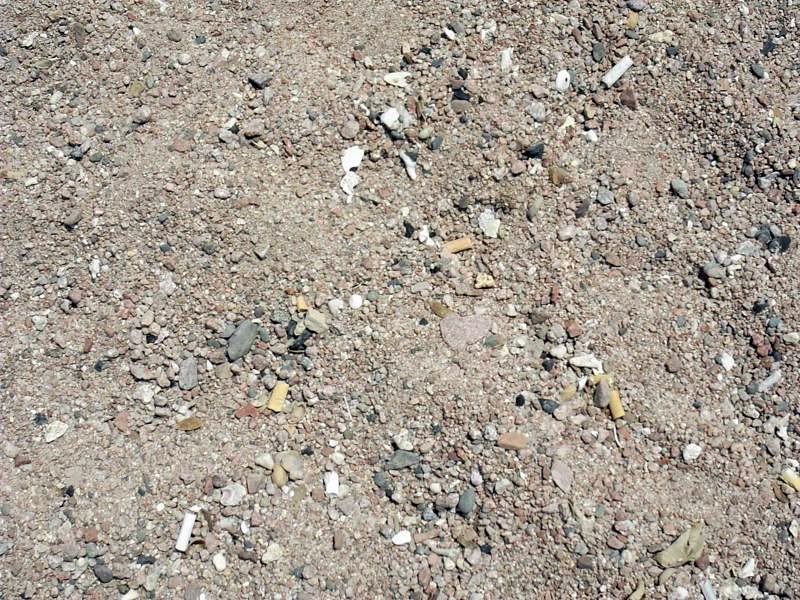 All the shore had litter –
I then spotted the rubbish collector. The guy in green mid distance.
There was only him and no matter that there were a number of bins around, his modus operandi was to walk, pick up two or three bits of rubbish, walk back to the bin and deposit them then do it all again.
He was fighting a losing battle –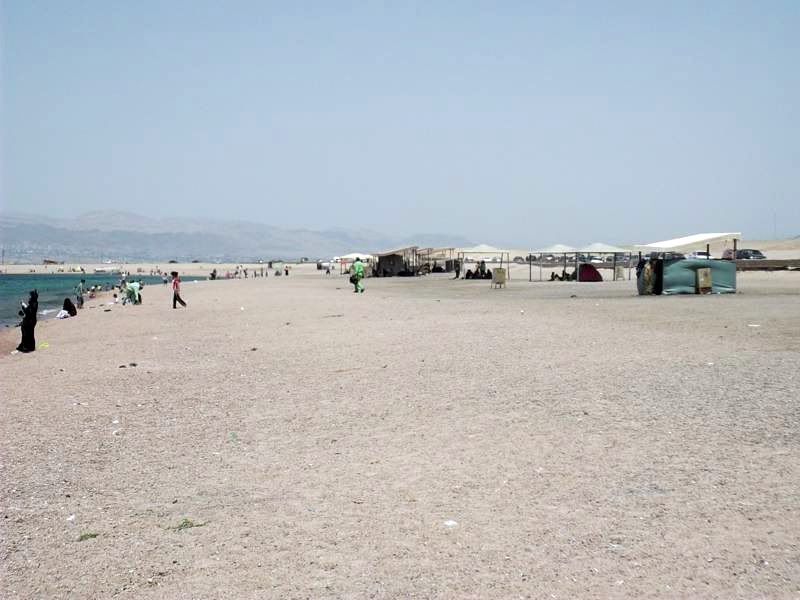 So I headed into town, 10km or so, picked two random bits of coast at the side of the road to see what the litter was like there. These weren't beaches, they were where the sea comes right up to the road banking –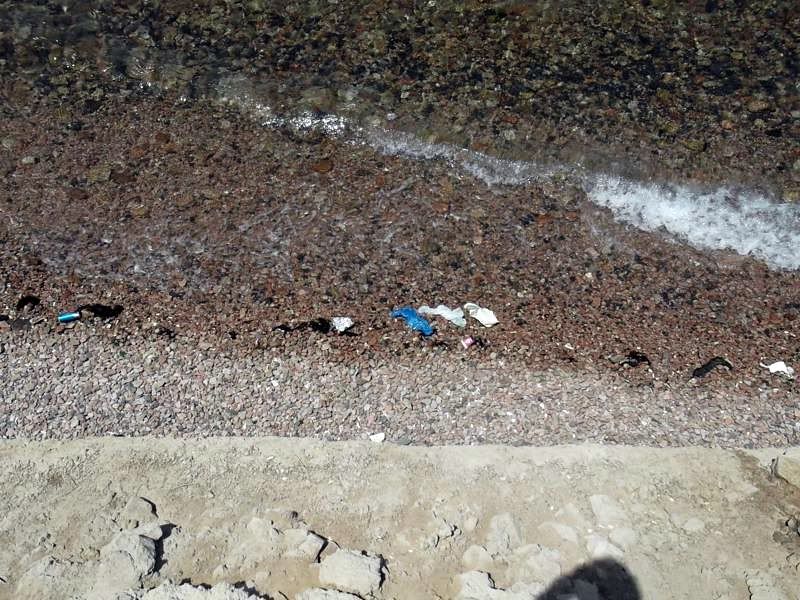 The reason I headed into town was for the third and lowest level of accommodation, simply putting your tent in a free space hoping you won't get moved on by the police or trampled by the crowds.
At first, from the main road it didn't look too bad –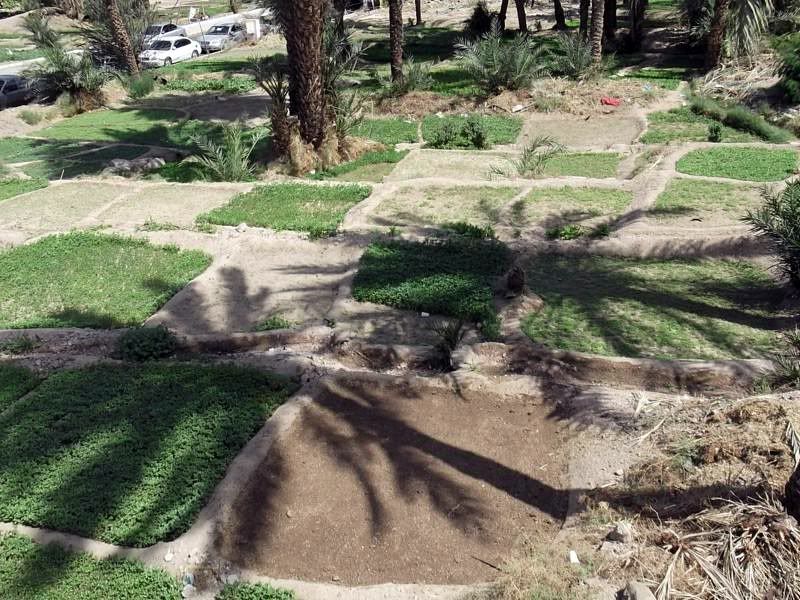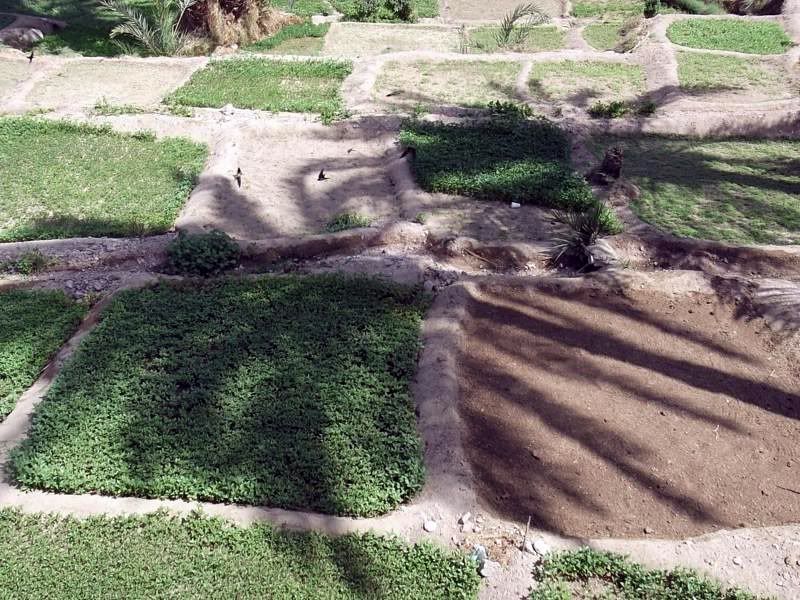 There is a bit of a castle hidden away –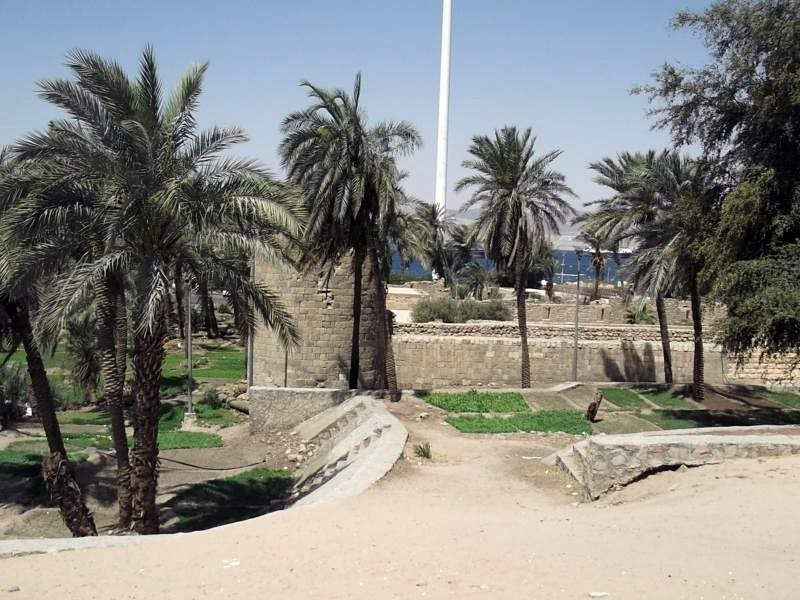 A bloody great flag pole with no flag –
And a visitors centre and small museum –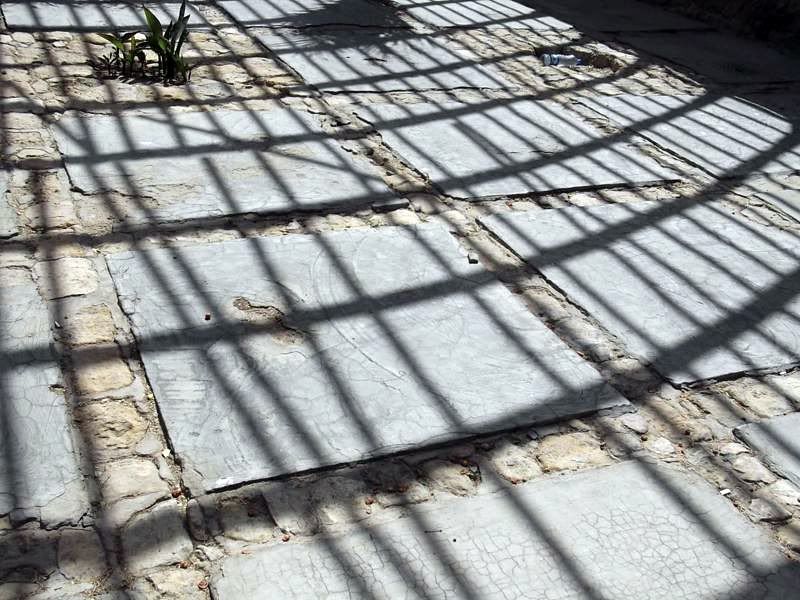 And then you come to the main town beaches with the put your tent where you can areas –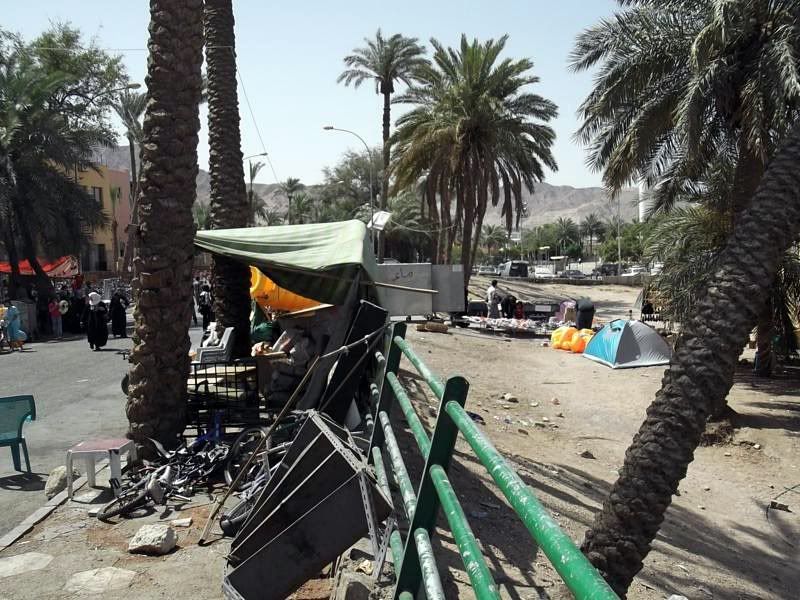 You may think that the tents would just be for the day and taken down as night fell and the owners went off. But no, they are there all night and are slept in, or at least whatever sleep can be had.
Anyway, more glimpses of the town beaches to finish off –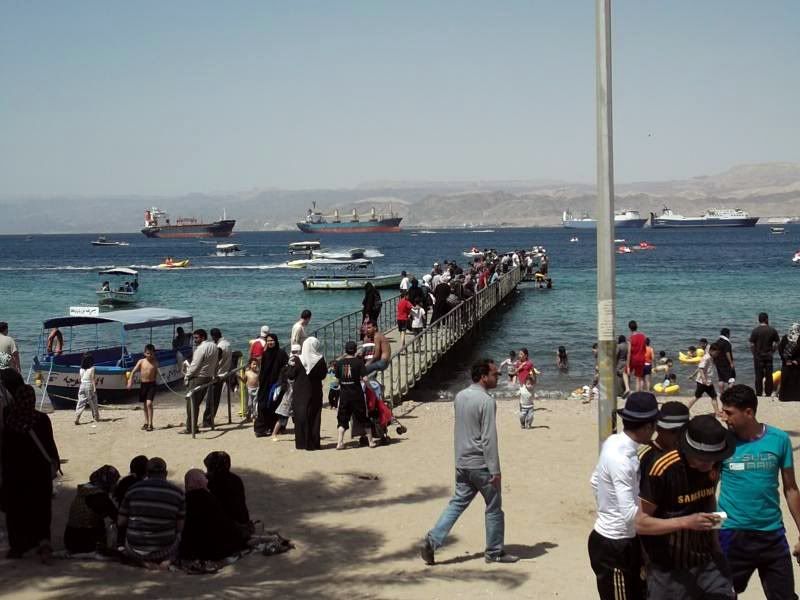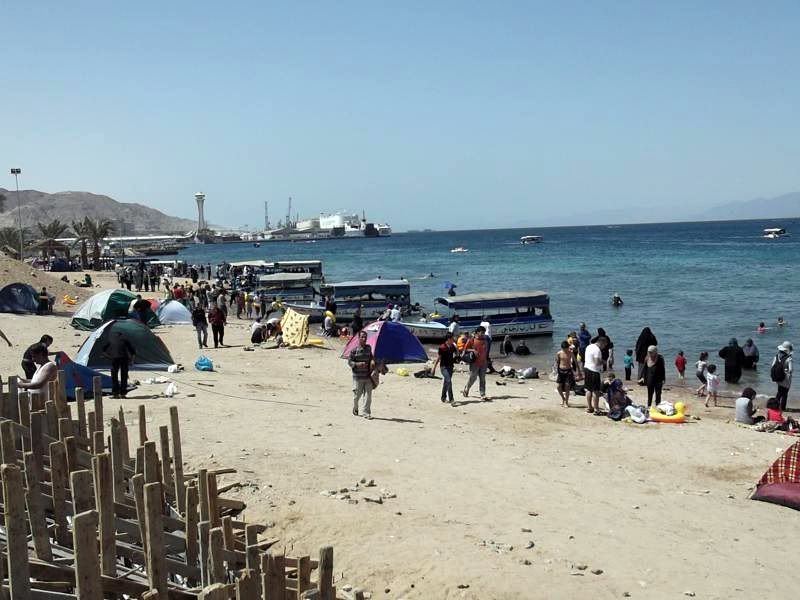 So, as unPC as it may be, I'm glad I can afford to not go on holiday as a local.