Post by Deleted on Jul 16, 2012 5:56:42 GMT
I have photographed Avignon a number of times already, but it always lends itself to being rephotographed constantly, so here I am again for a few days. I'll try to make this report day by day, and I will cover the spectacles seen a bit later in the 'In the Spotlight' section if anybody is interested.
Anyway, as usual it all started in Gare de Lyon. You can see that it is still basically winter in Paris from the way the people are dressed.
I got on the train and found myself in a frightening situation -- I was sitting across from Denis Lavant, a famous French actor and also the one that scares me the most. When I have seen him in plays, I'm always afraid that he is going to jump off the stage and 'do something.' And there he was, sitting face to face with me.
But suddenly the train was cancelled due to the driver's windshield being damaged. They brought in a new train on the opposite track within 20 minutes (impressive!) so I got a picture of Denis Lavant while he was still out on the platform phoning ahead.
This is the latest movie he was in, but he is much less scary in the trailer than in the film.
Well, I survived the trip. The train left 35 minutes late -- yay! that means we'll all receive 25% compensation on the train fare -- but we arrived only about 15 minutes late, and I did feel that the train was going faster than usual.
Picked up the car, picked up my 'Off' pass, picked up my catalogue of spectacles, dropped off my stuff at the hotel, and then I came back to town.
The vegetal wall masking the car park on top of the covered market was as lush as usual.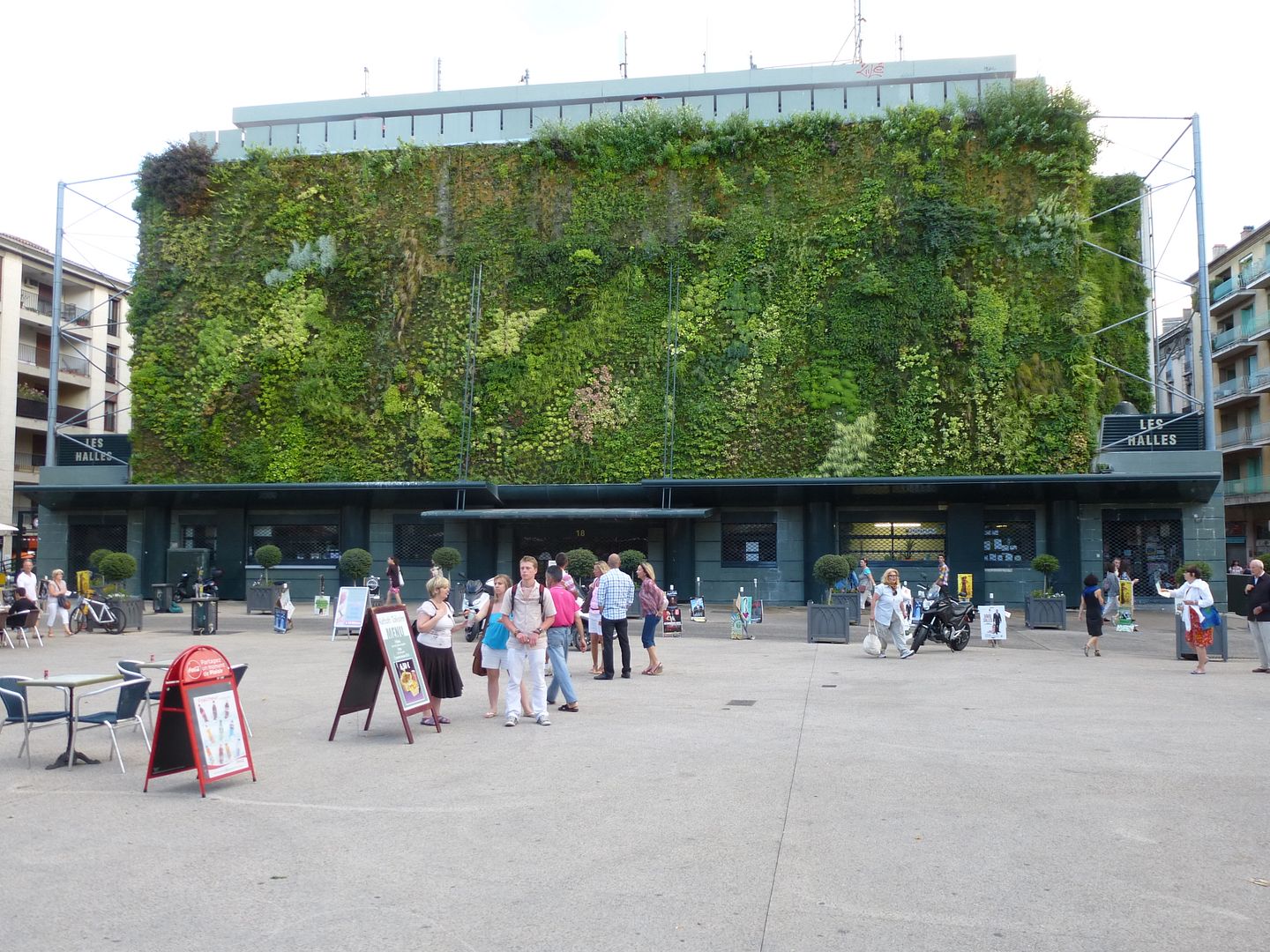 The venerable old trees wore their July festoons with admirable stoicism.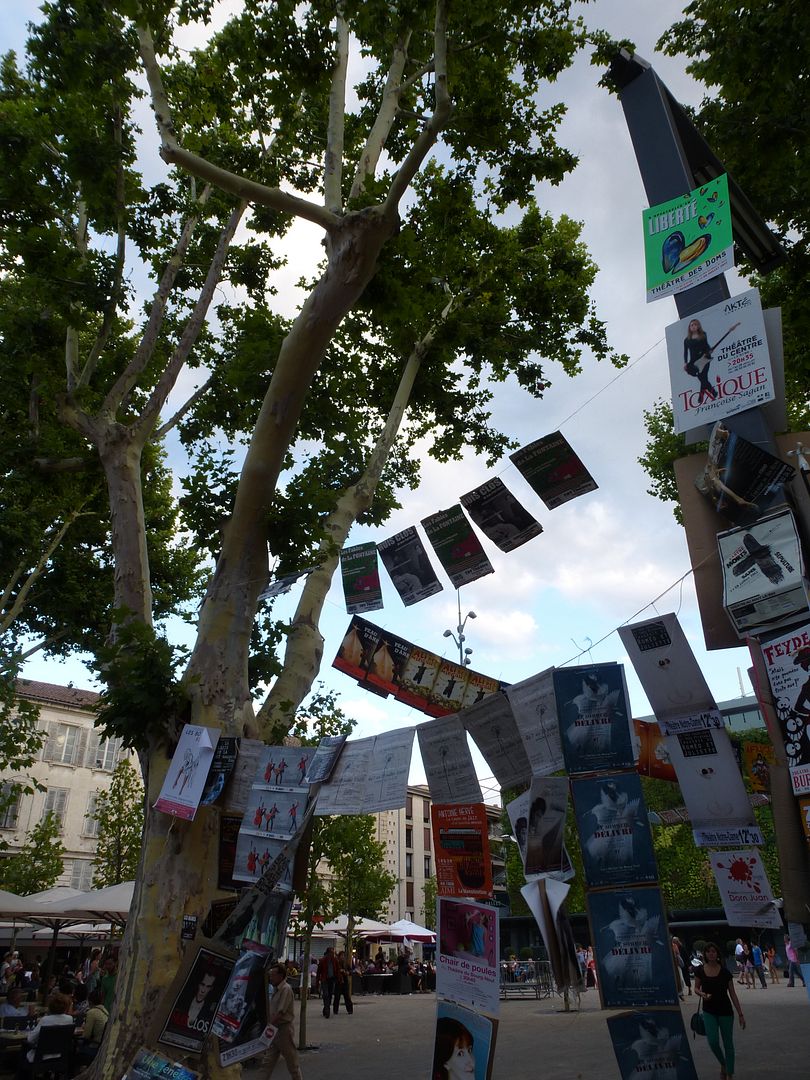 And I was on my way to my first play at La Luna. I really like how improvised these theatres seem.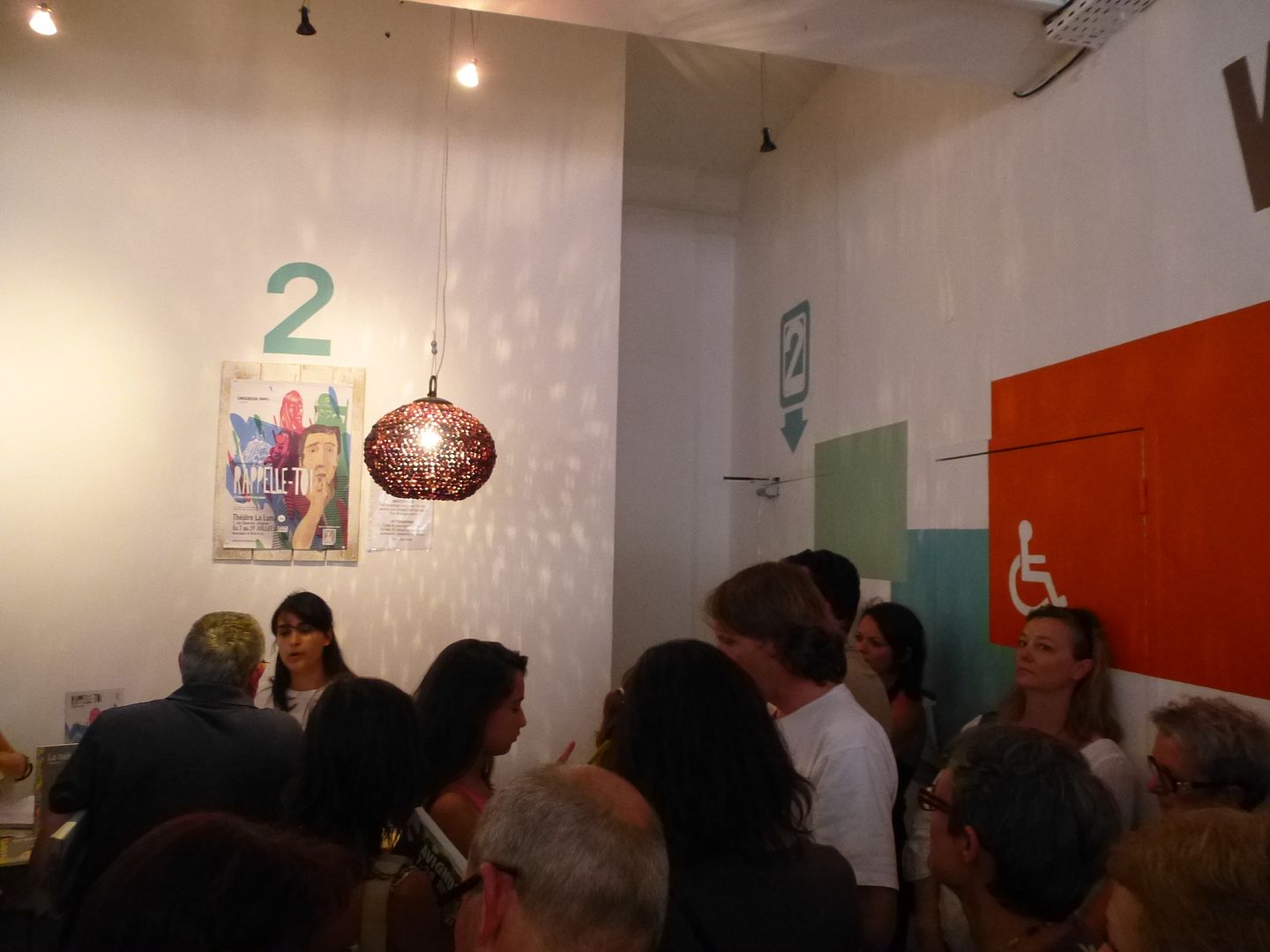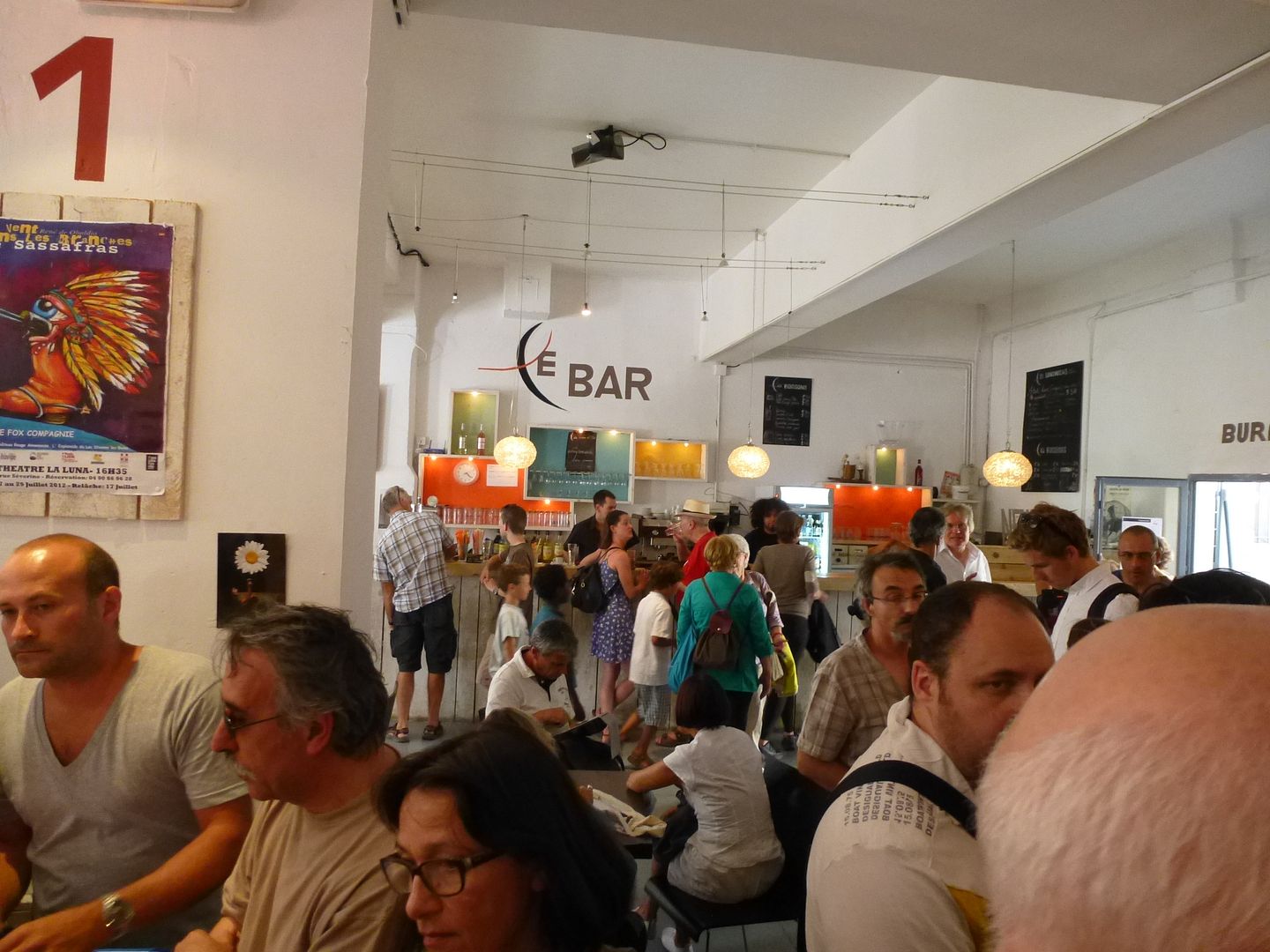 La Luna contains three theatres.
That's
27
26 spectacles being performed each and every day!
Absolutely fantastic Italian play! (More on that elsewhere.) And then I was off to explore some more.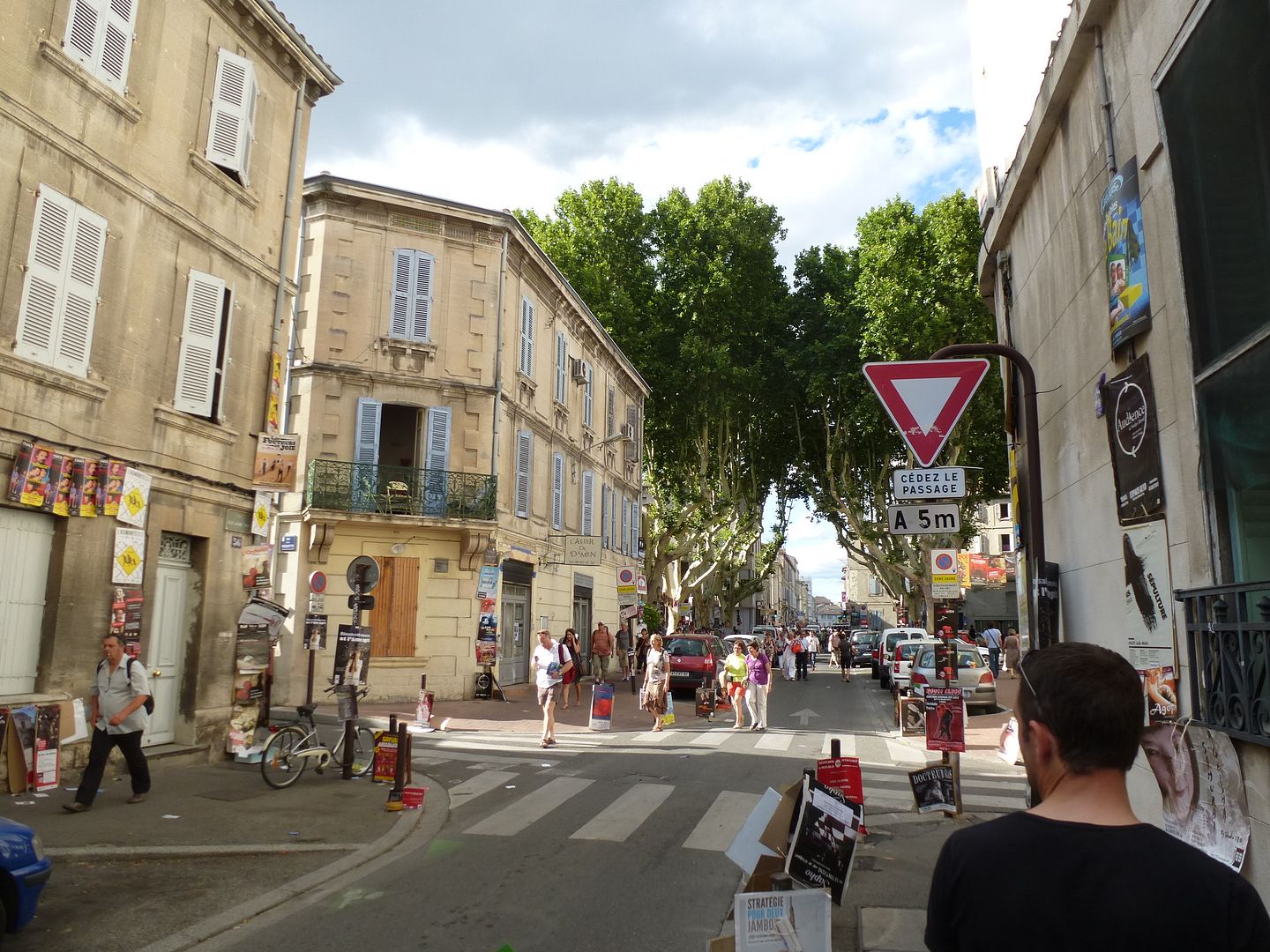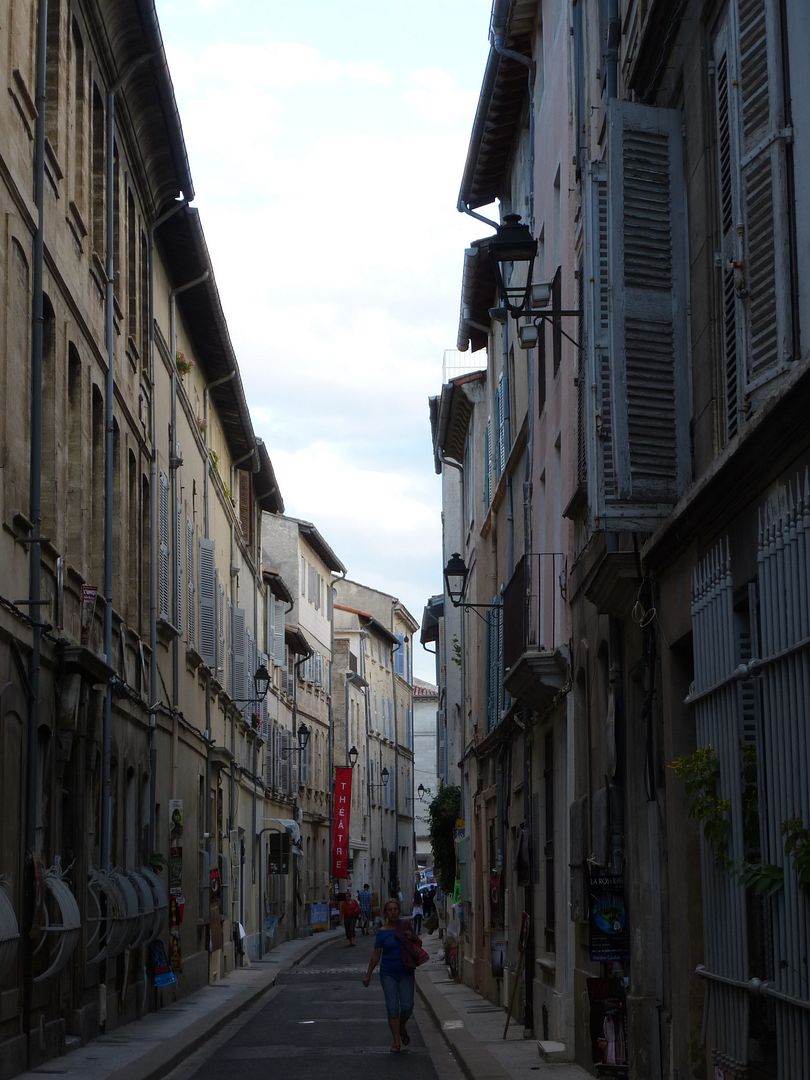 I notice new details like how this building seems to have been chopped but not really bandaged.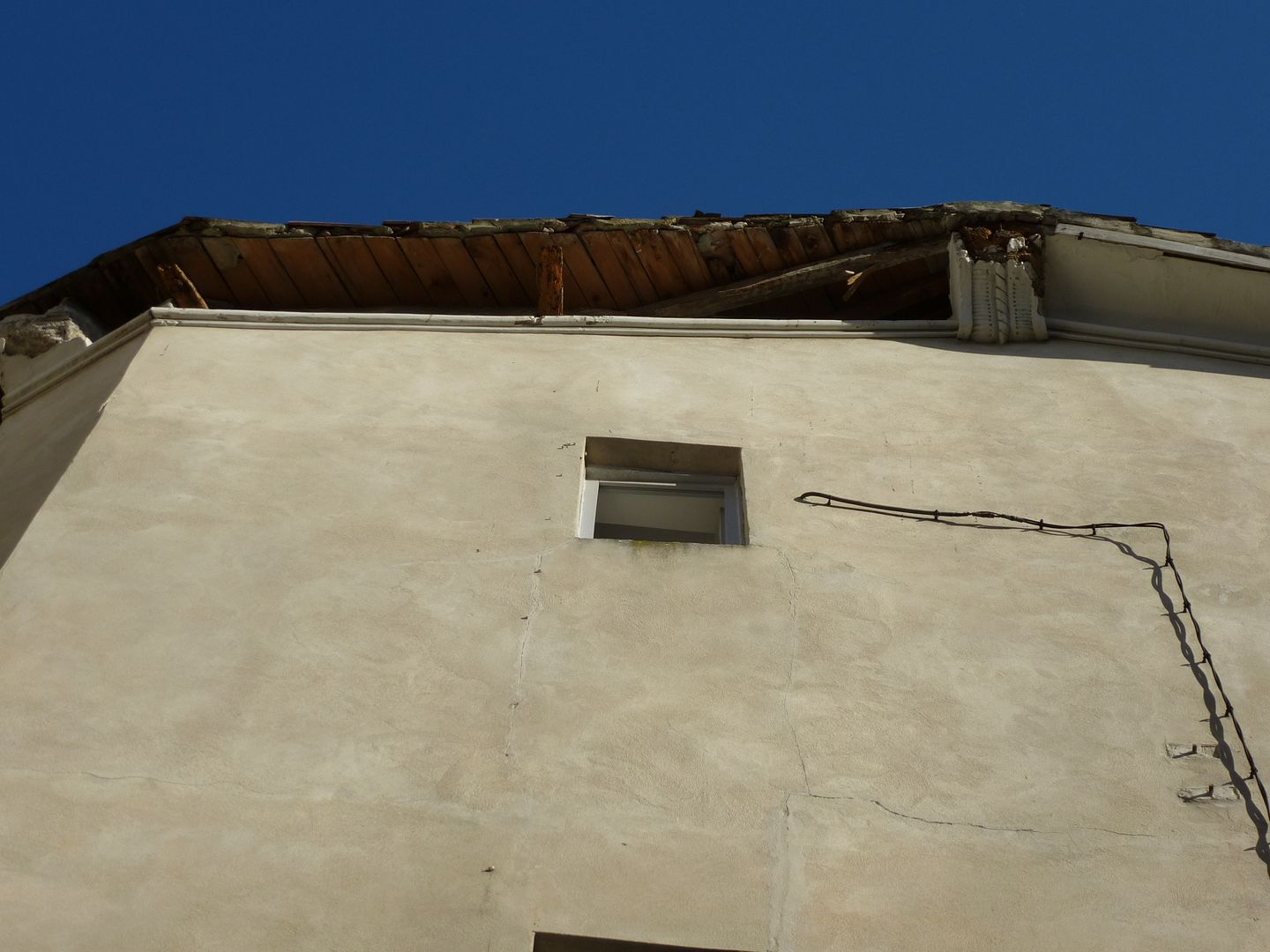 Every year I expect this petrol station to close and become a theatre.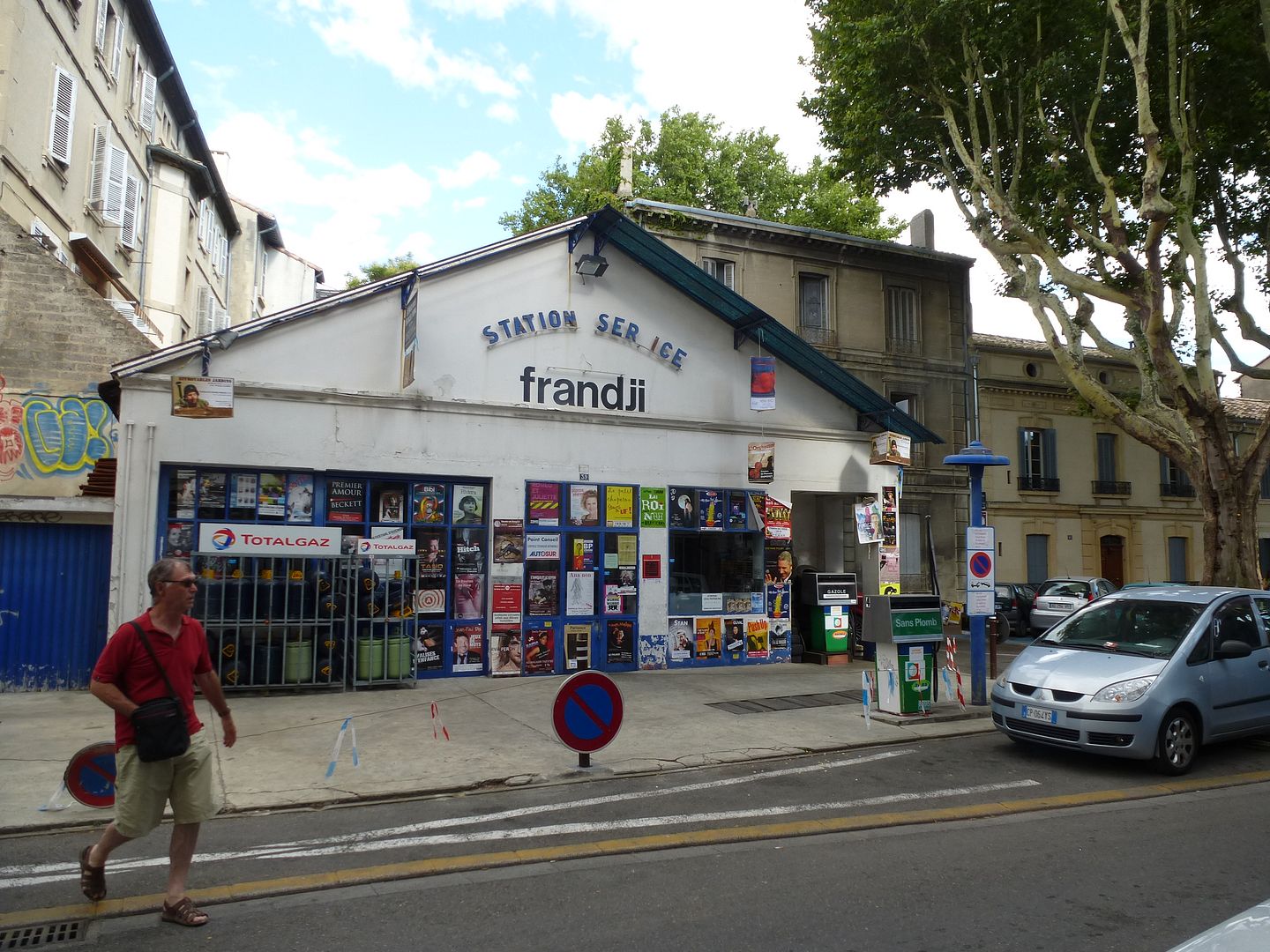 Oh wow, it's almost 8 am. I have to run and start day 2! More soon.